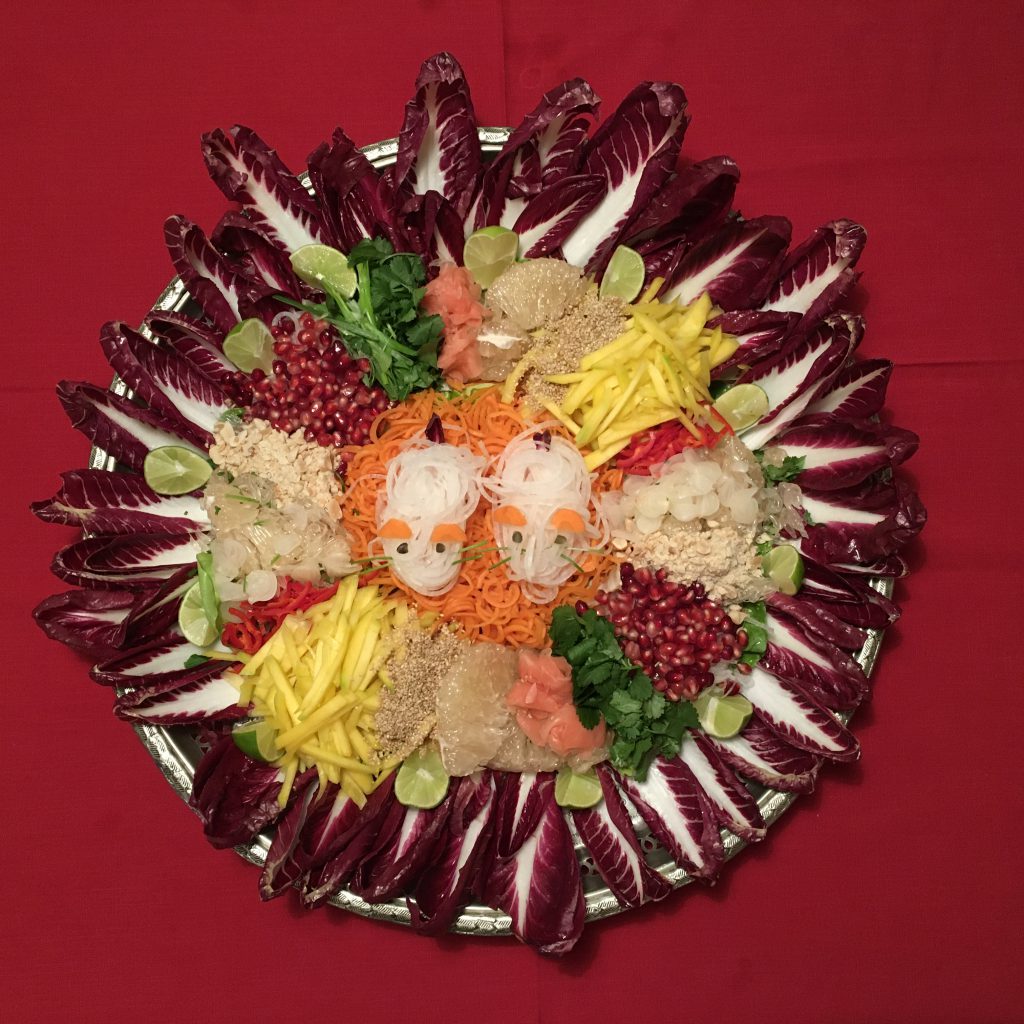 It is the year of the Rat. I really wonder how anyone could be fond of rats and how to fashion a yee sang (鱼生) out of the animal sign for this lunar new year.
So I did the sensible thing and passed the job to Junior 2 and Niece Number 2. They did a marvellous job, given that they had previous experience of our parties from 2016, 2018 and 2019. I seemed to have missed 2017. It was at a time when I was travelling a lot to help my dad who was in the midst of cancer treatment. Also, Mr Gochugaru turned 50 that January and maybe that was already enough of a party.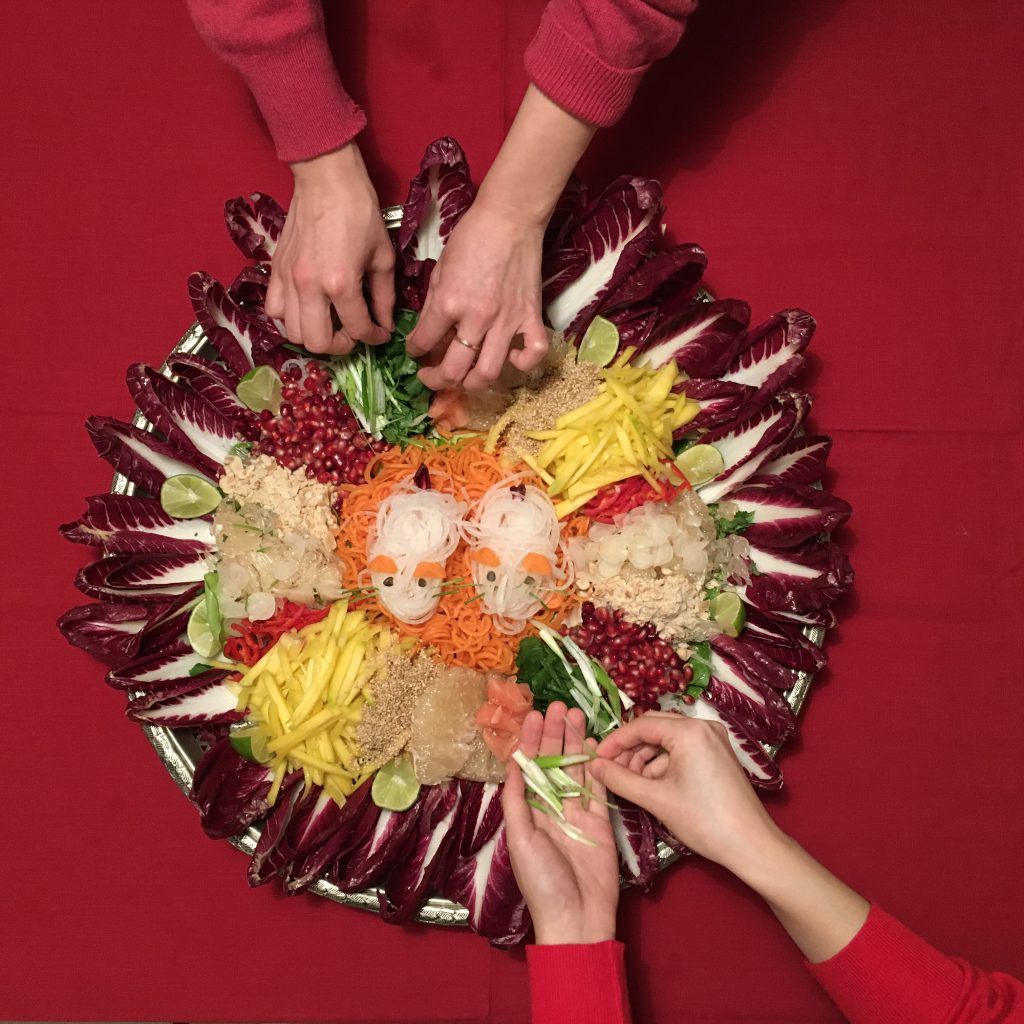 We had invited 10 children to dinner (three of our own) aged between 19 and 27. When you get to a certain age you might still think you are 27 but you are definitely not, and the wise thing to do is to put on a apron to do the cooking and cleaning. The best reward came when the children all said to each other after the party: we must definitely make sure we always have a Chinese New Year party every year. All I can say to that is: Cheers! And make sure you invite me along!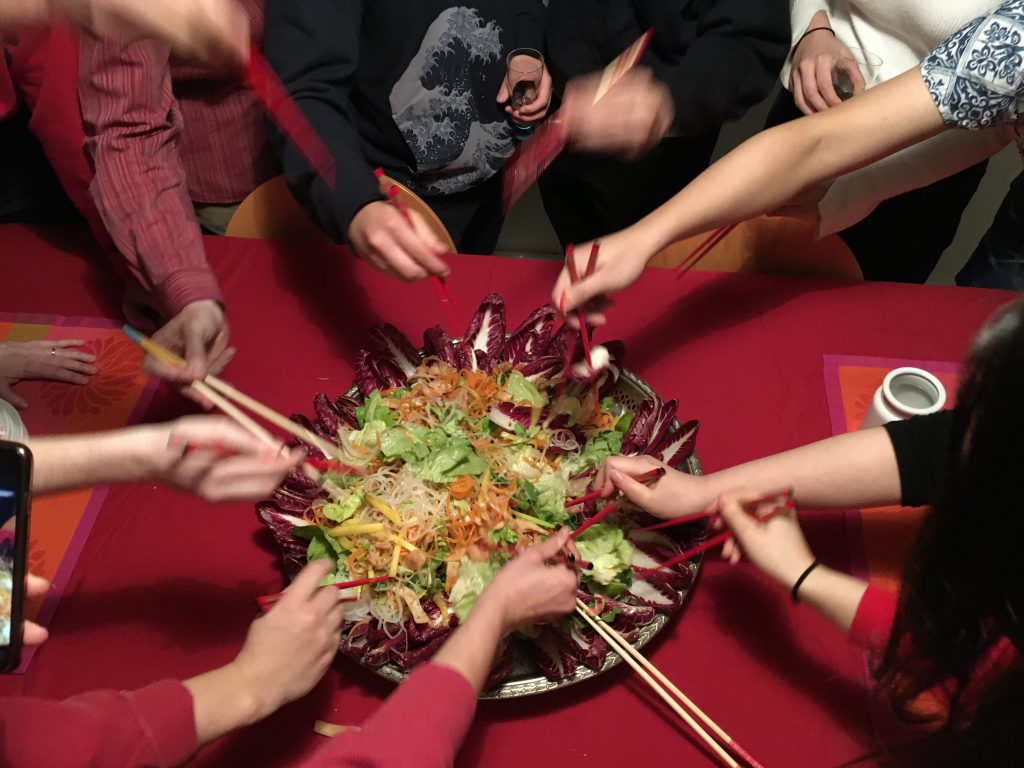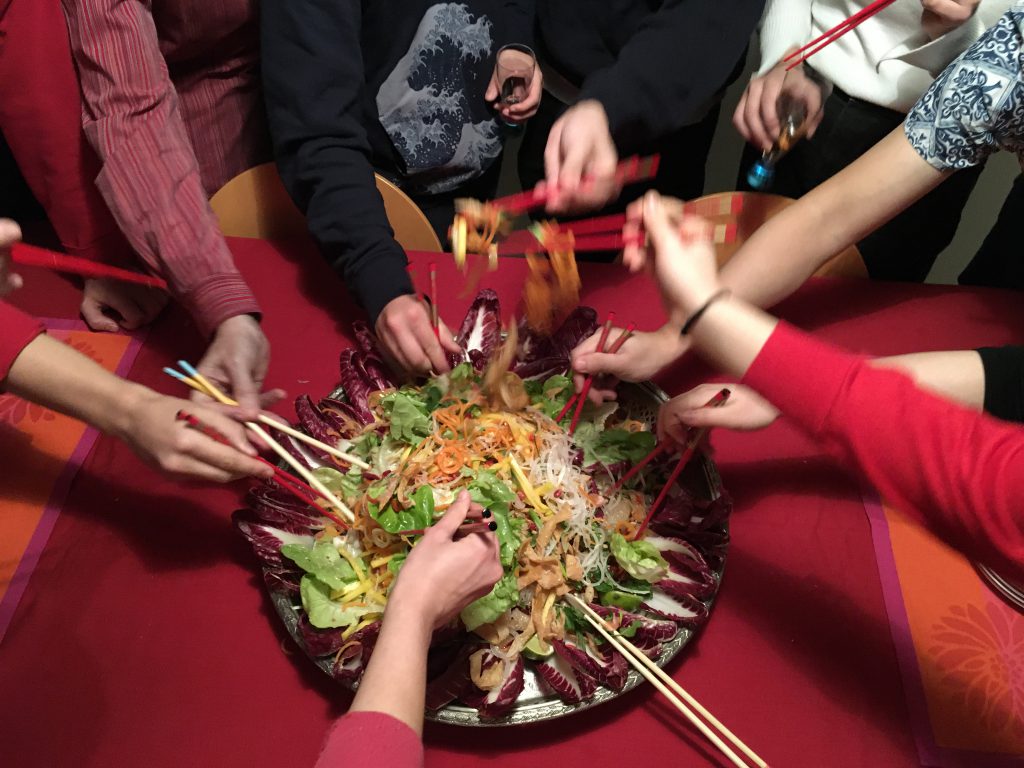 We have made this yee sang multiple times (my largest task was for 60 diners) so I now don't measure the quantities but instead prepare enough of the ingredients for whatever size platter we are using. This year we used a large metal serving tray from Morocco.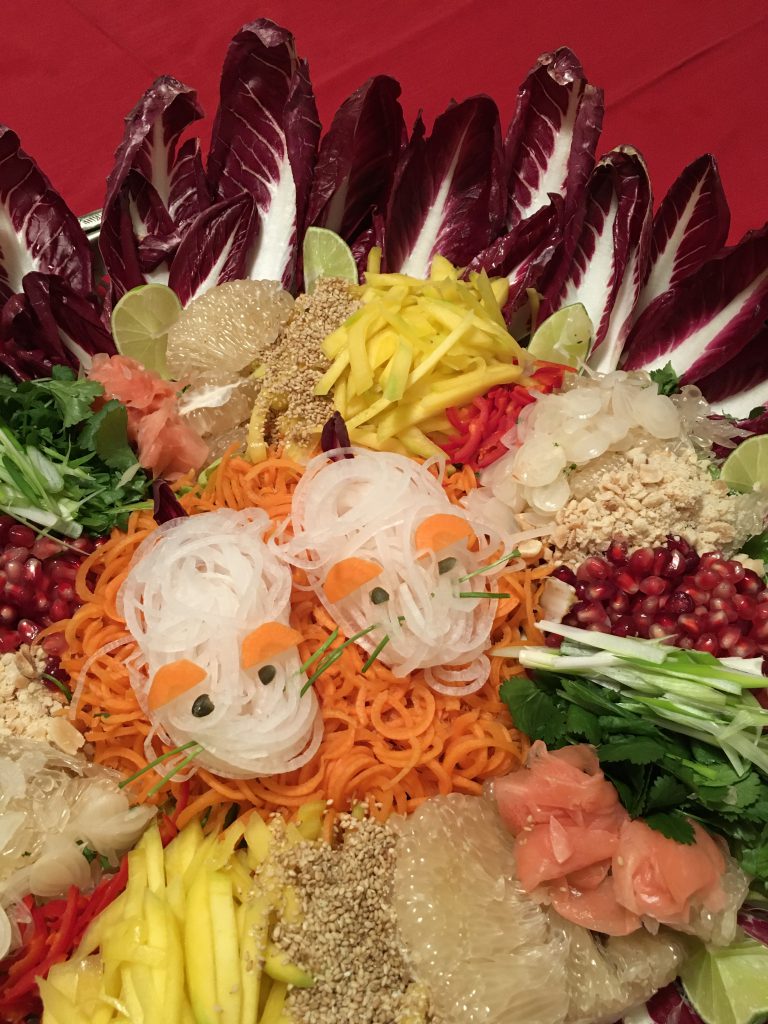 For the Yee Sang:
Wash and refresh two heads of radicchio and one head of butter lettuce. This will line the tray.
Start with sensible quantities of shredded carrot, Asian radish or mooli and unripe mango. This will form the backbone of the dish.
Add smaller quantities of peeled pomelo, pomegranate, fresh coriander leaves and shredded spring onion.
For additional sweet-sour flavours add pickled sushi ginger and thinly sliced pickled silverskin onions.
For nuttiness add chopped roasted unsalted peanuts and toasted sesame seeds.
For real crunchiness slice some wantan skin and deep-fry to make the crackers.
Add one or two sliced chillies (or one red and one green) for a shot of heat.
Finally for the je ne sais quoi moment, add the secret ingredient of really finely shredded lime leaves. You need to take the centre stem off the leaf then place them in a stack and using your sharpest knife, slice them as thinly as you can.
For the Dressing (we doubled this to make a dressing for 12 people):
200g plum jam
2 tablespoons lime juice
Lime zest
1/2 tablespoon rice vinegar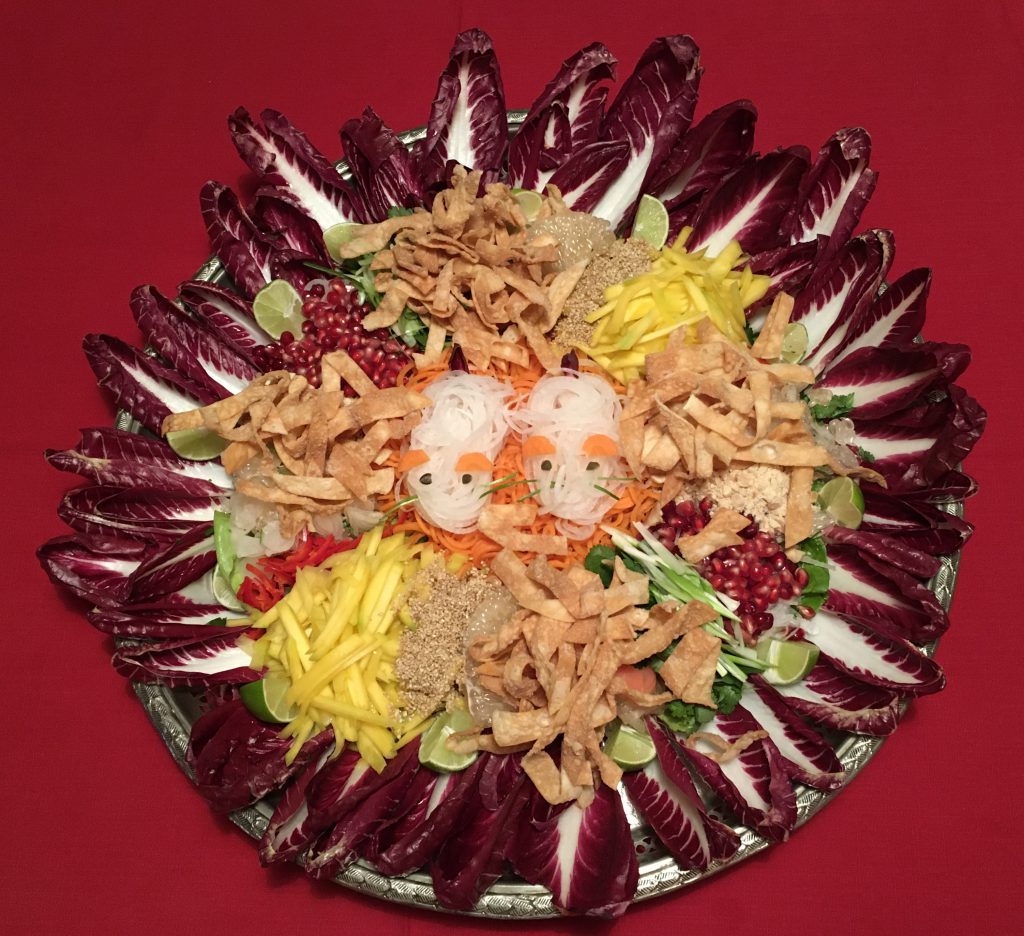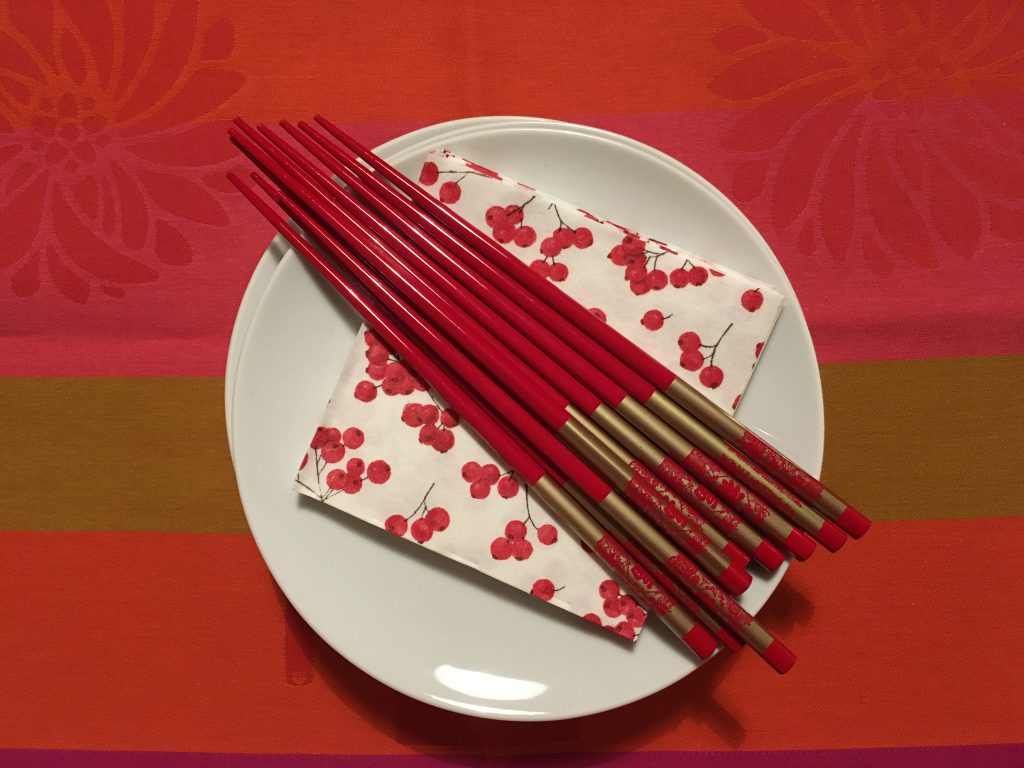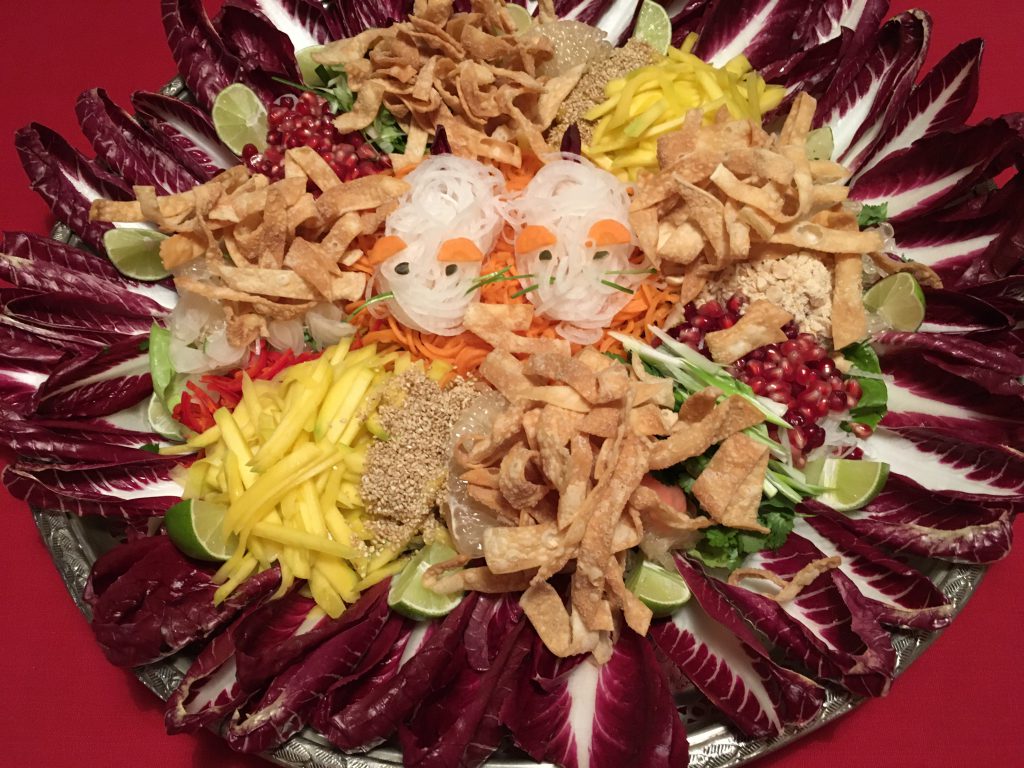 Dinner was Nasi Lemak with beef rendang, a whole roasted salmon and turnip cake / lo baak koe 萝卜糕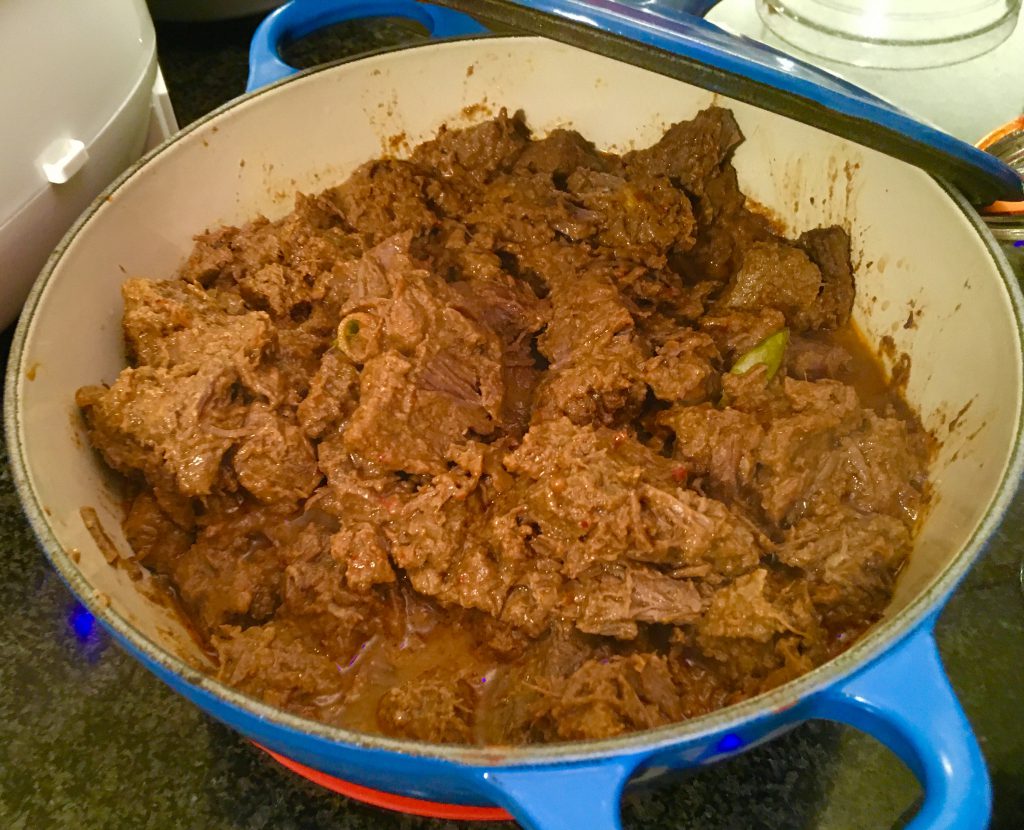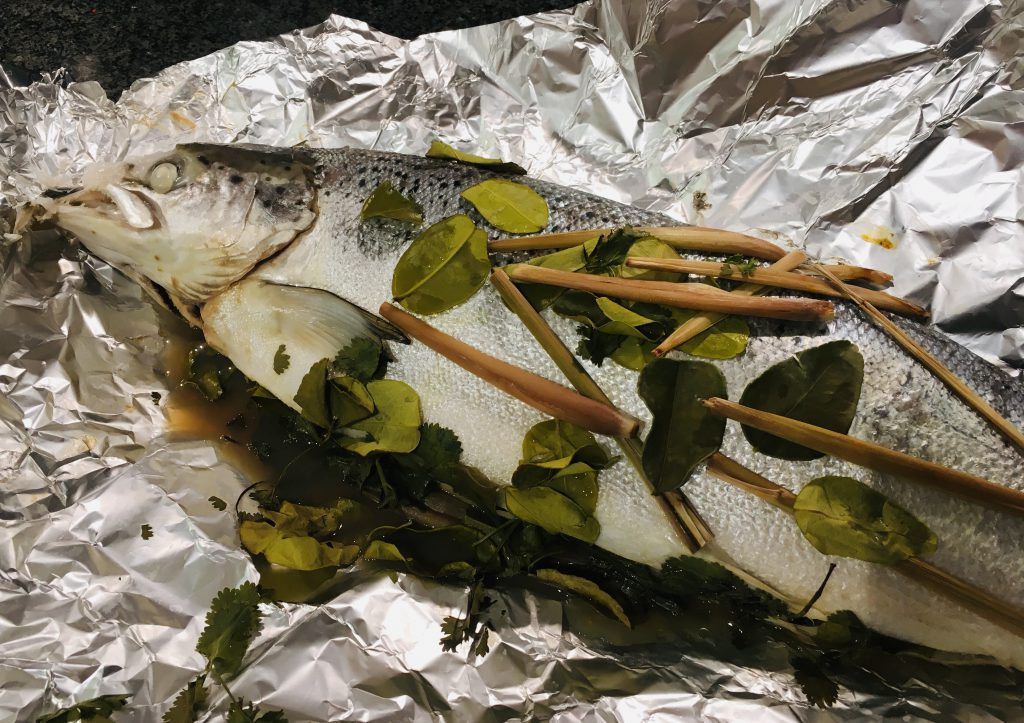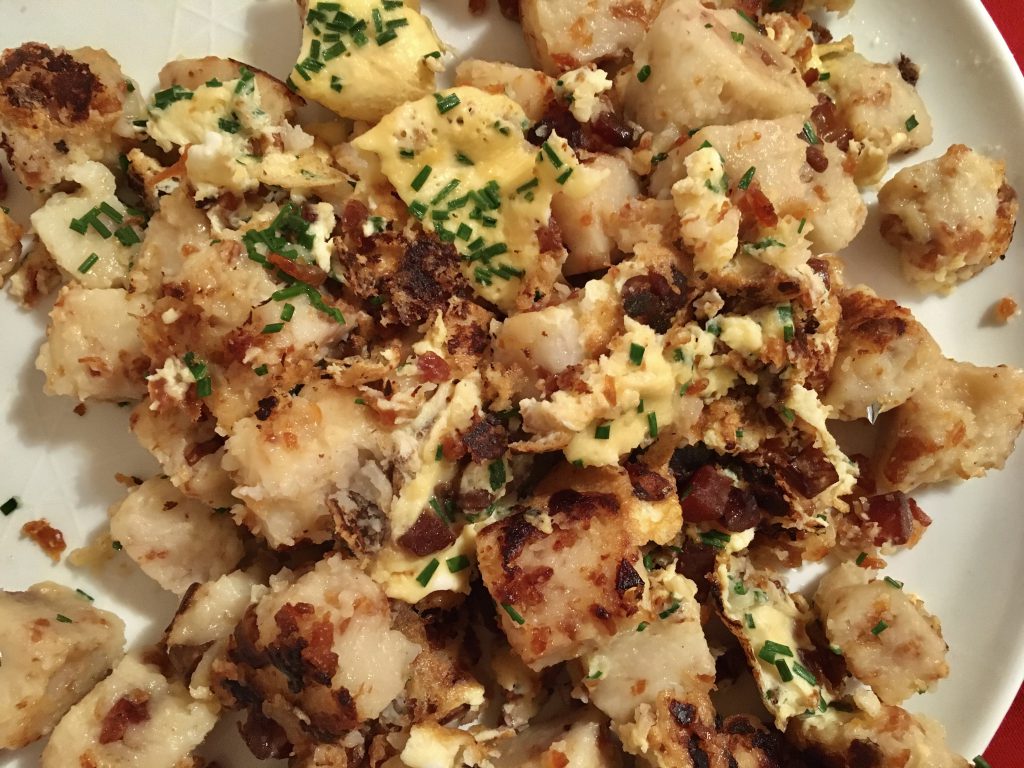 Dessert was almond jelly with lychees made by Junior 2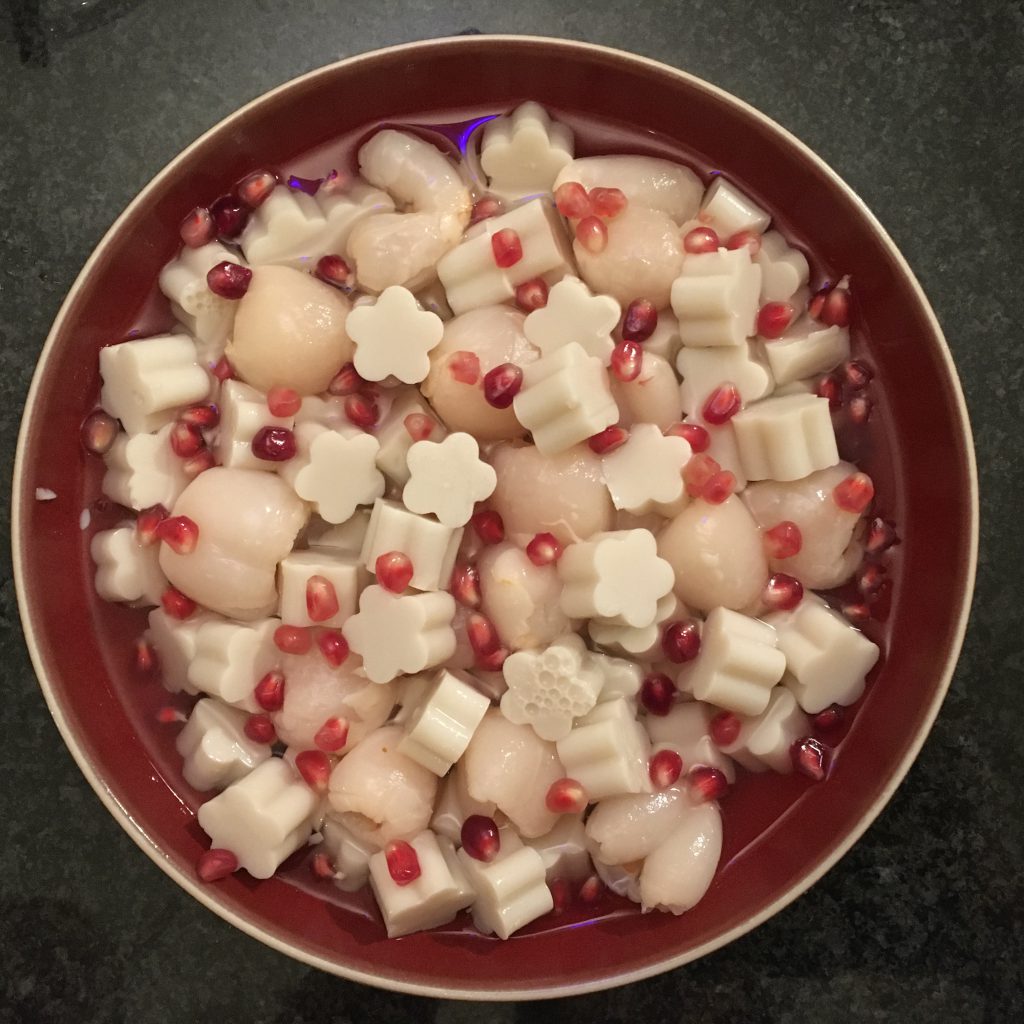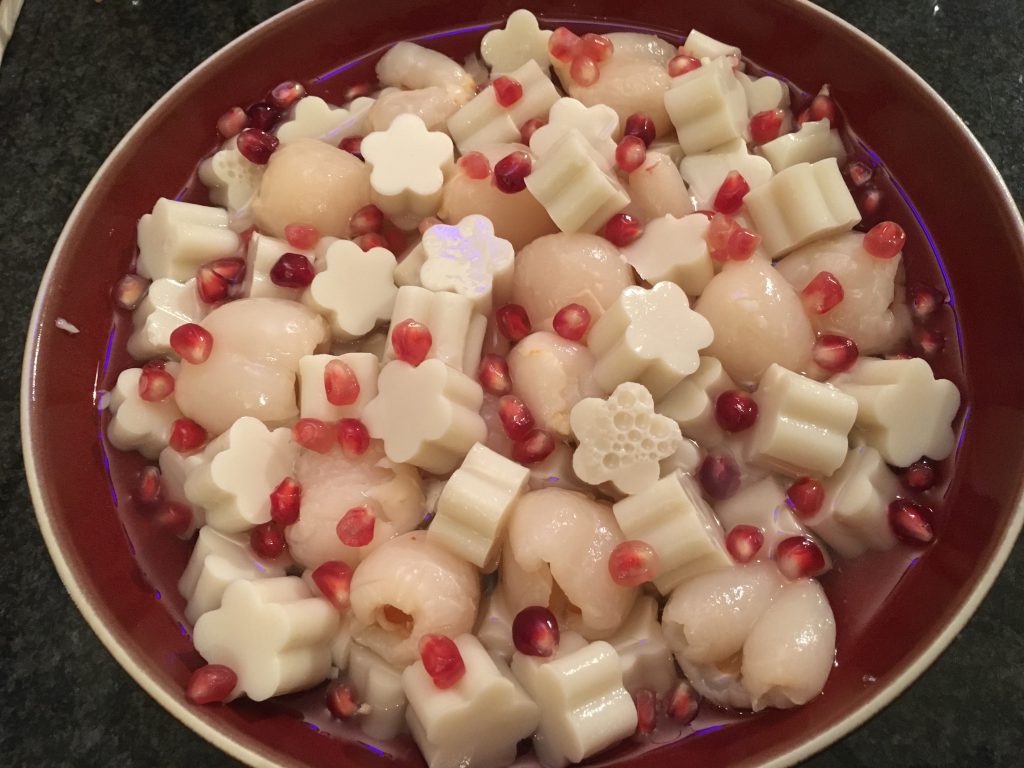 February is a bleak month here in London but we always have Chinese New Year to brighten things up, and also NN2's birthday to celebrate. Last year we had the ever popular Maltesers and Minstrels Chocolate Cake and this year I was tasked with making an Earl Grey Tea cake. I had never made one before but what a great challenge. The recipe will be in a later post.