The Chinese New Year is drawing to an end.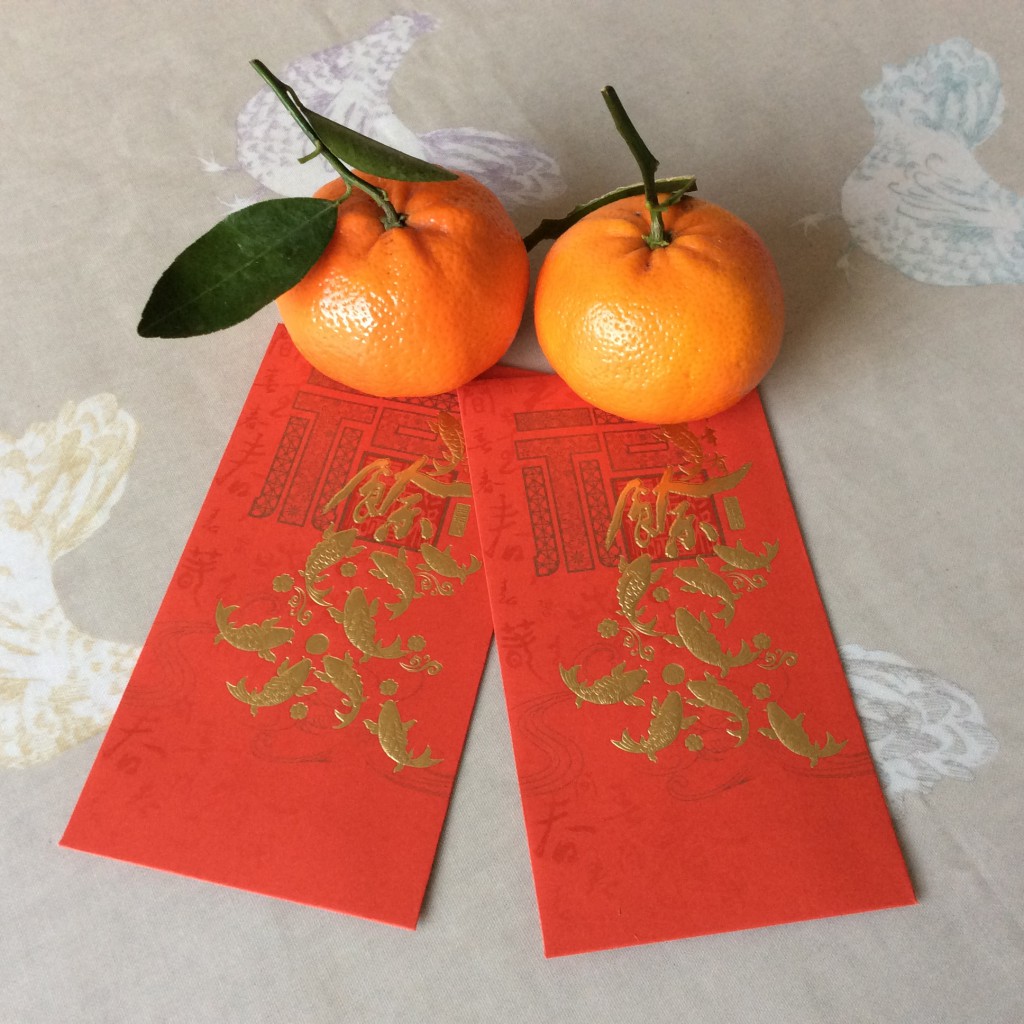 Over the weekend we had our final plate of yee sang (鱼生)
Both my parents come from large families (I have over 10 uncles and aunties on each side) and some of the younger members have now left Malaysia and settled in foreign countries. That being said, 'foreign' is a personal concept, since cities are so global these days.
Here in the UK we have enough family members from my mother's side to throw a healthy party every now and then. Chinese New Year is the perfect time to gather for food and talk about how our parents were so fierce when we were kids. Parents these days? Why, we are as soft as tofu.
The only way to start our communal dinner was with the traditional yee sang. During my recent trip to Kuala Lumpur I made notes each time I ate this dish. As far as I could gather, each chef had his own favourite interpretation of the dish and so back in my London kitchen I have made my own version too.
Most of the ingredients are easy to find in the supermarket or in Chinatown. I brought the deep-fried crackers back from KL but you could substitute deep-fried dumpling skins. The pomelo was a gift from KL Sister's friend who hand-carried it back from the Northern Malaysian town of Ipoh.
Start with the biggest round platter you have. The idea is that everyone gathers around the dish to mix it with their own pair of chopsticks. There is no hierarchy: whether you are aged 2 or 82, as long as you can wield a pair of chopsticks in between your fingers, you can join in the fun.
The following recipe will make enough for 15 people as a small starter and will fit a 30cm platter. You can make less but this is a festive communal dish, designed to bring people together. Where an ingredients is traditional (e.g. deep-fried shredded yam coloured red and green) but not listed here, it means I decided to omit it from my own dish. As long as you have prepared each separate component according to the instructions, the rest is an easy assembly job.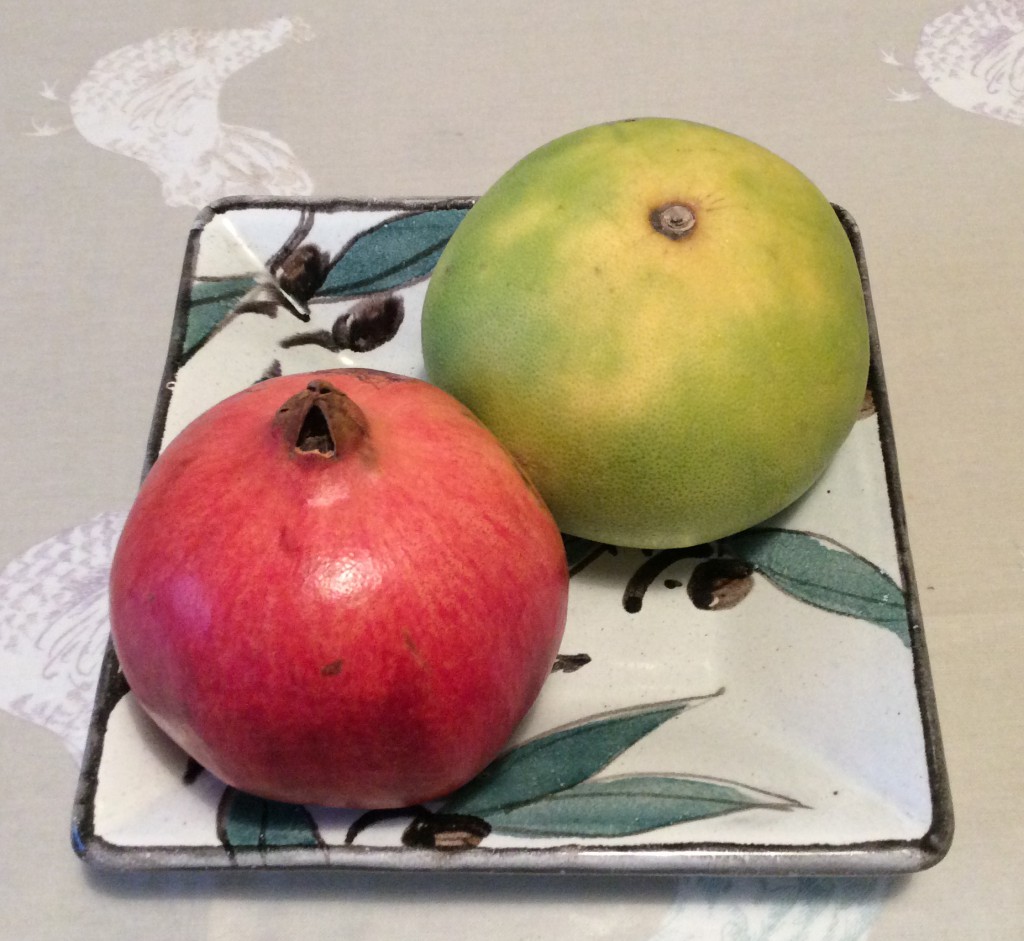 For the Yee Sang:
500 g daikon (white radish or mooli)
350 g carrots
250 g radicchio
½ a large or 1 small pomelo
½ a large or 1 small pomegranate
8 tablespoons unsalted raw peanuts
4 tablespoons white sesame seeds
50 g Japanese sliced pickled ginger
20 English pickled silverskin onions
4 spring onions
2 red chillies, deseeded
50 g fresh coriander
Other optional ingredients: 200 g shredded green mango, 200 g shredded red cabbage and/ or 200 g shredded green papaya. It is also usual to add ground black pepper and five-spice powder, a teaspoon of each will be sufficient for a light seasoning of the salad.
To serve:
1 – 2 limes, cut into quarters
deep-fried crackers
bottled plum sauce (try Lee Kum Kee brand)
light olive oil (optional)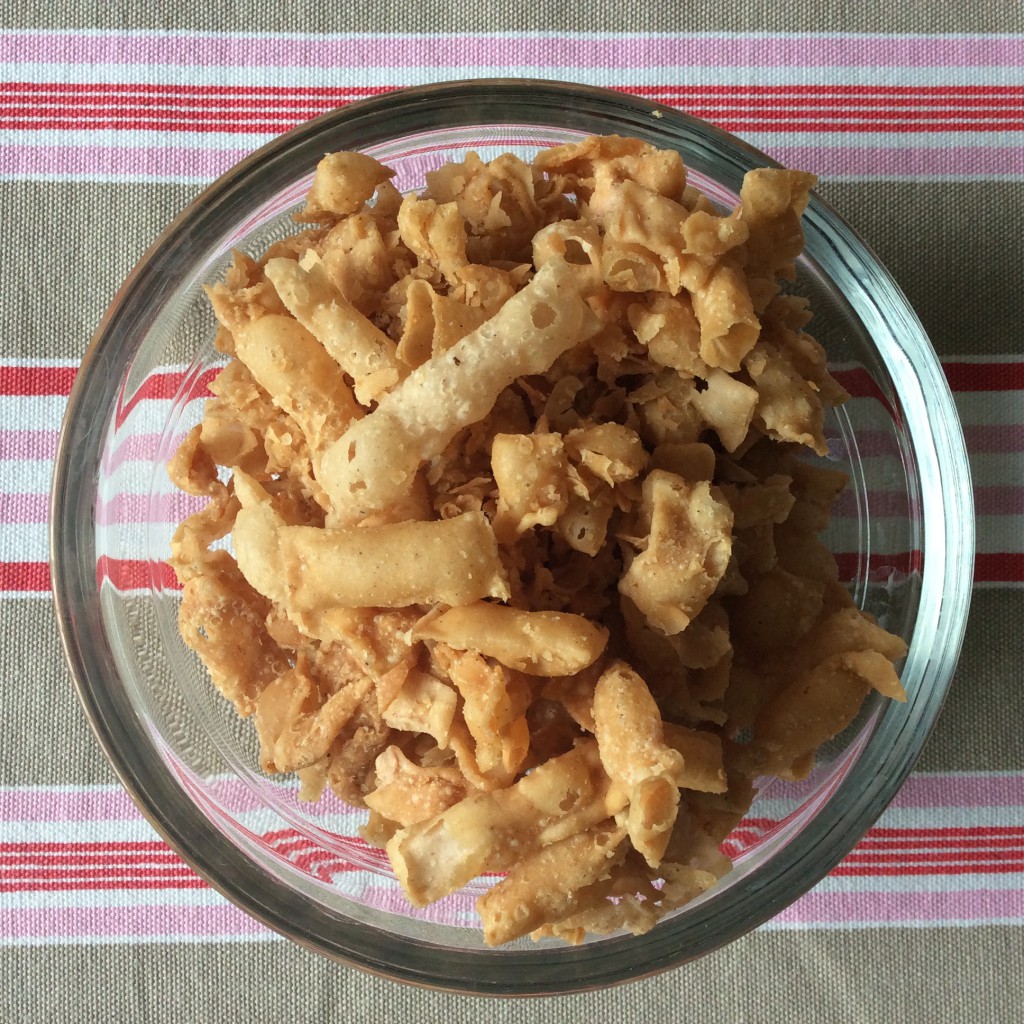 How to Make:
Peel the daikon and carrot and shred finely. It's best to use a spiralizer if you have one or a dedicated shredding tool.
Remove the leaves from the radicchio, soak in a bowl of water for 20 minutes to refresh, then shred finely.
Remove the flesh from the pomelo: peel off the rind and membrane from the fruit and separate the flesh into smaller pieces.
Remove the seeds from the pomegranate: halve the pomegranate and hold it over an empty bowl. Using the back of a wooden spoon, gently tap the skin of the pomegranate which will break up the internal pericarp and release the seeds into the bowl.
Toast the peanuts in a small pan, cool slightly then chop in in a food processor (or by hand).
Toast the sesame seeds in a small pan until browned all over.
Remove the pickled ginger and onions from it's soaking liquid and dry on a paper towel. Slice thinly.
Slice the spring onion and chillies finely.
Wash the coriander and pick the leaves, discarding the stems.
Assemble the prepared ingredients on the large platter in any design you like. I just didn't have the time to shape the radish and carrots into a fish as I had initially intended to.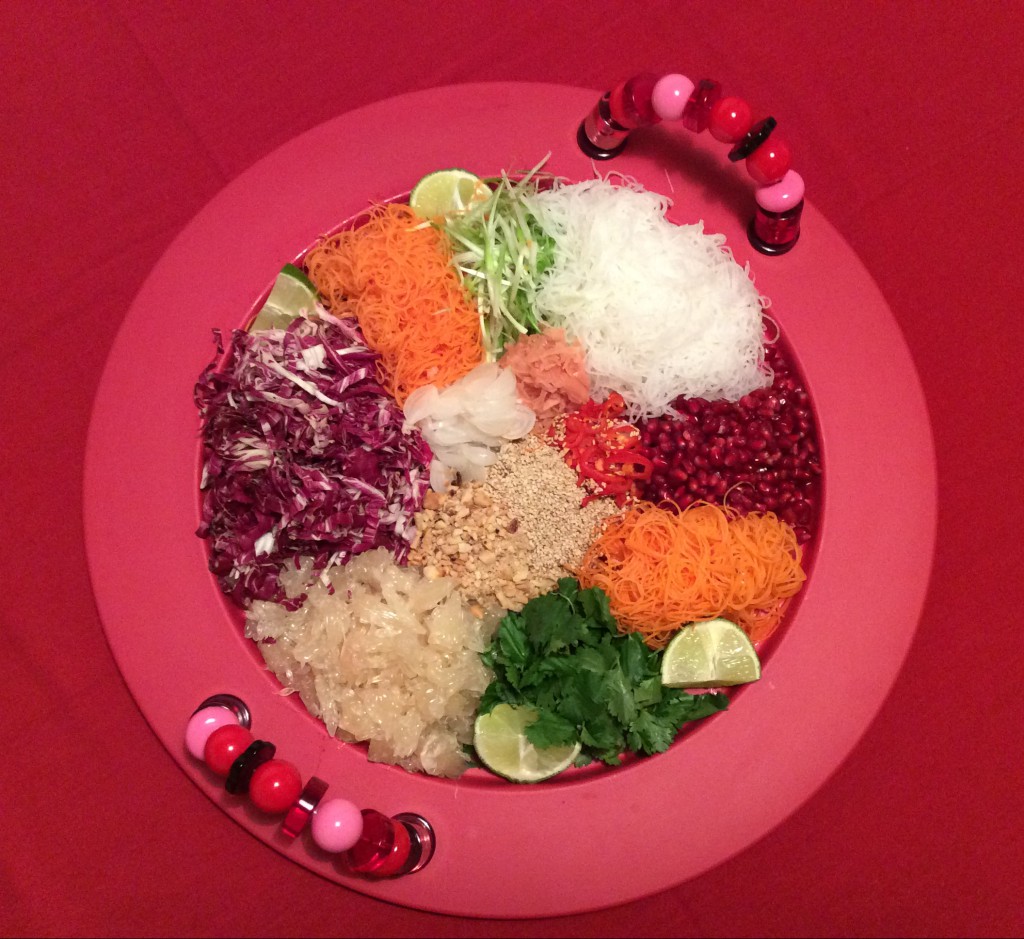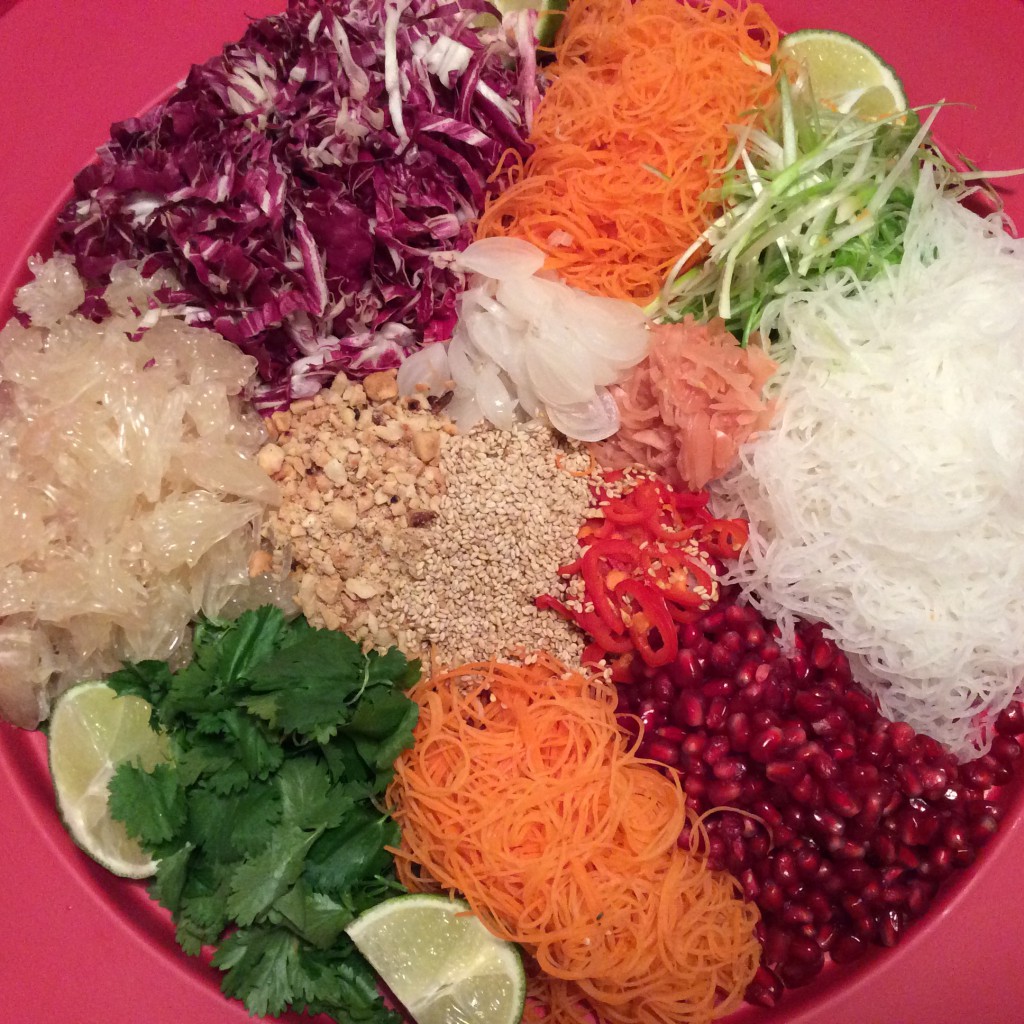 When everyone is ready, pour on as much plum sauce as you like and also a dash of oil (if using). Squeeze over the lime juice, add the crackers and dig in with your chopsticks. You have to shout out good wishes to everyone as you toss the salad. For some reason, the higher you toss, the better the salad tastes. I guess it's the excitement of being allowed to play with food at the dinner table.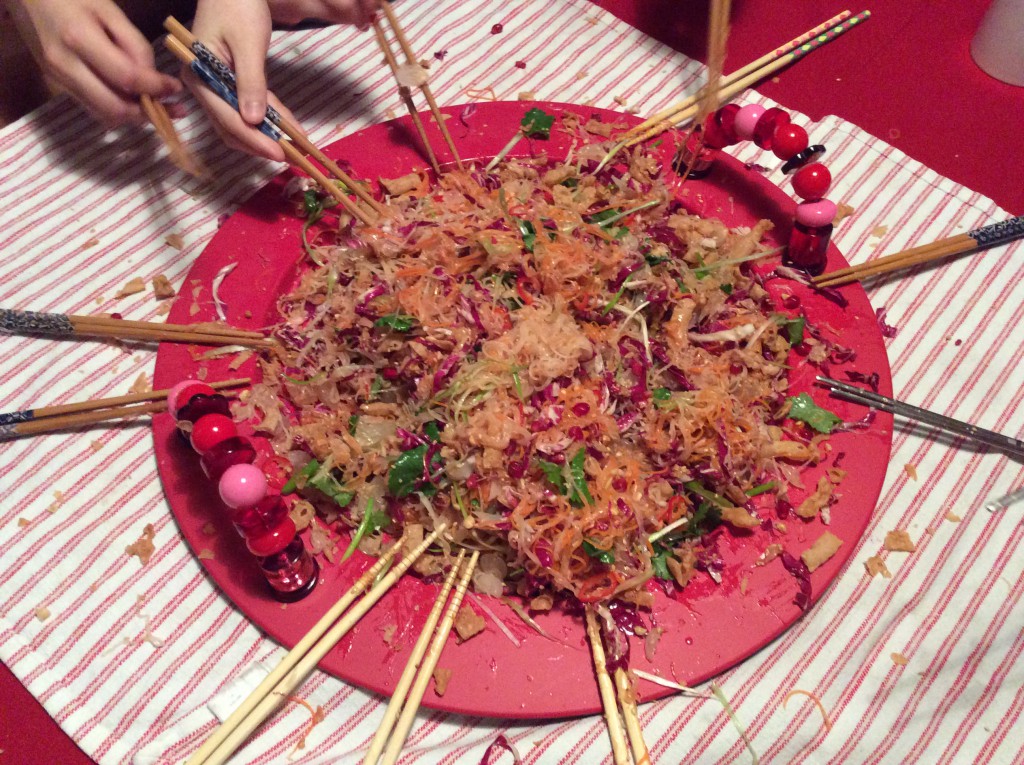 The rest of the dinner consisted of a large slow-roasted shoulder of pork, a smaller joint than before at 4.4 kg. Placed on a large baking tray and covered with some heavy-duty tin foil, this went in the oven at 10.30am at 150°C for 3½ hours. The temperature was then turned down to 130°C and the pork slowly roasted until 8.30pm. There was a nice amount of roasting juice which, when skimmed of fat, made a great gravy for the pork. The pork pulled apart so it was very easy to remove the bones and extra fat before serving on a large platter.
Not wishing for anyone to go hungry, Nottingham Doctor Cousin walked out in the cold to get two Cantonese roast ducks. Doctor Doctor Cousin (who is a doctor and has a Ph.D) brought some choice chocolate truffles and Doctor plus Doctor (speaks for itself, doctor married to another doctor) brought wine. Hong Kong Sister (not a doctor!) cooked a large pot of rice…and heroically did all the washing up.
To accompany the pork we had green chilli and fennel slaw and grilled broccoli. In fact any of the salads from Ottolenghi will be appropriate to accompany such a meal.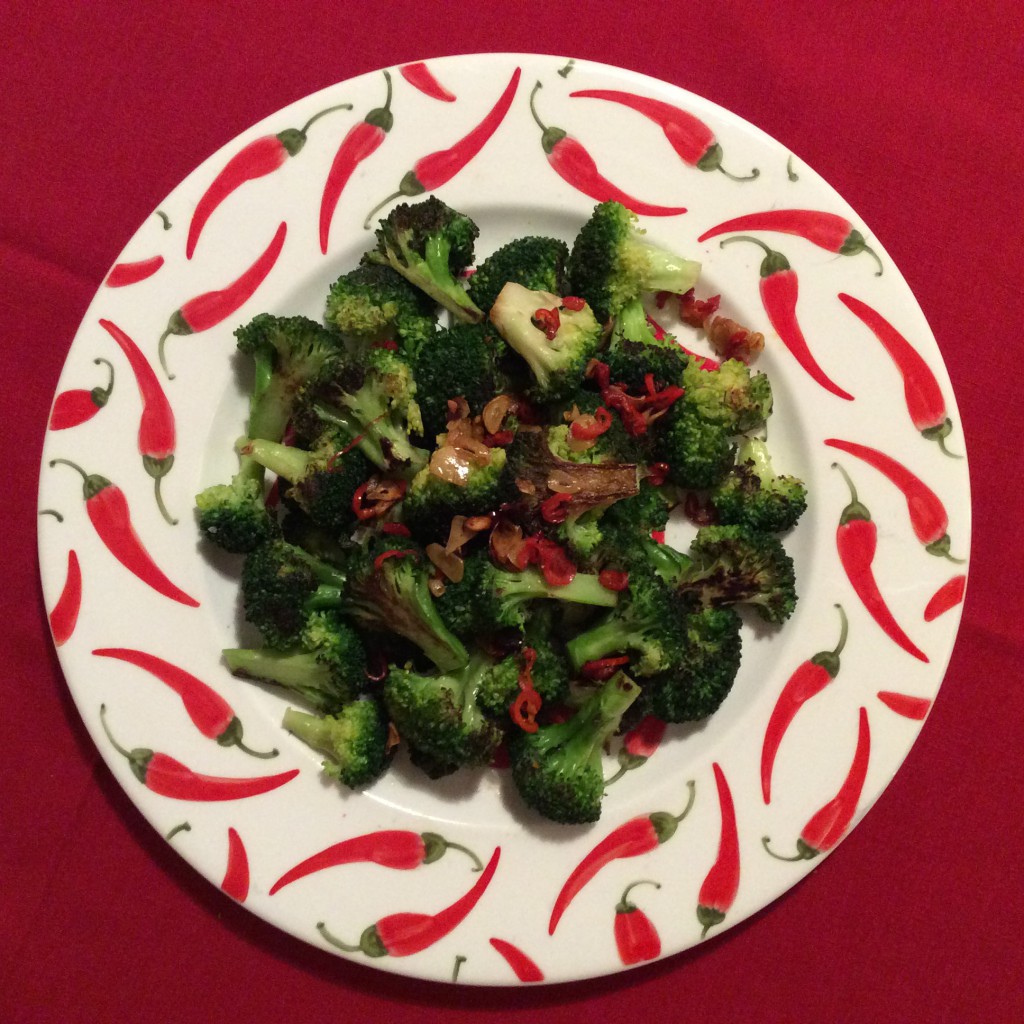 It was Niece Number Two's 16th Birthday so we had some cake. In fact, we had 16 small cakes, from Lanka Patisserie.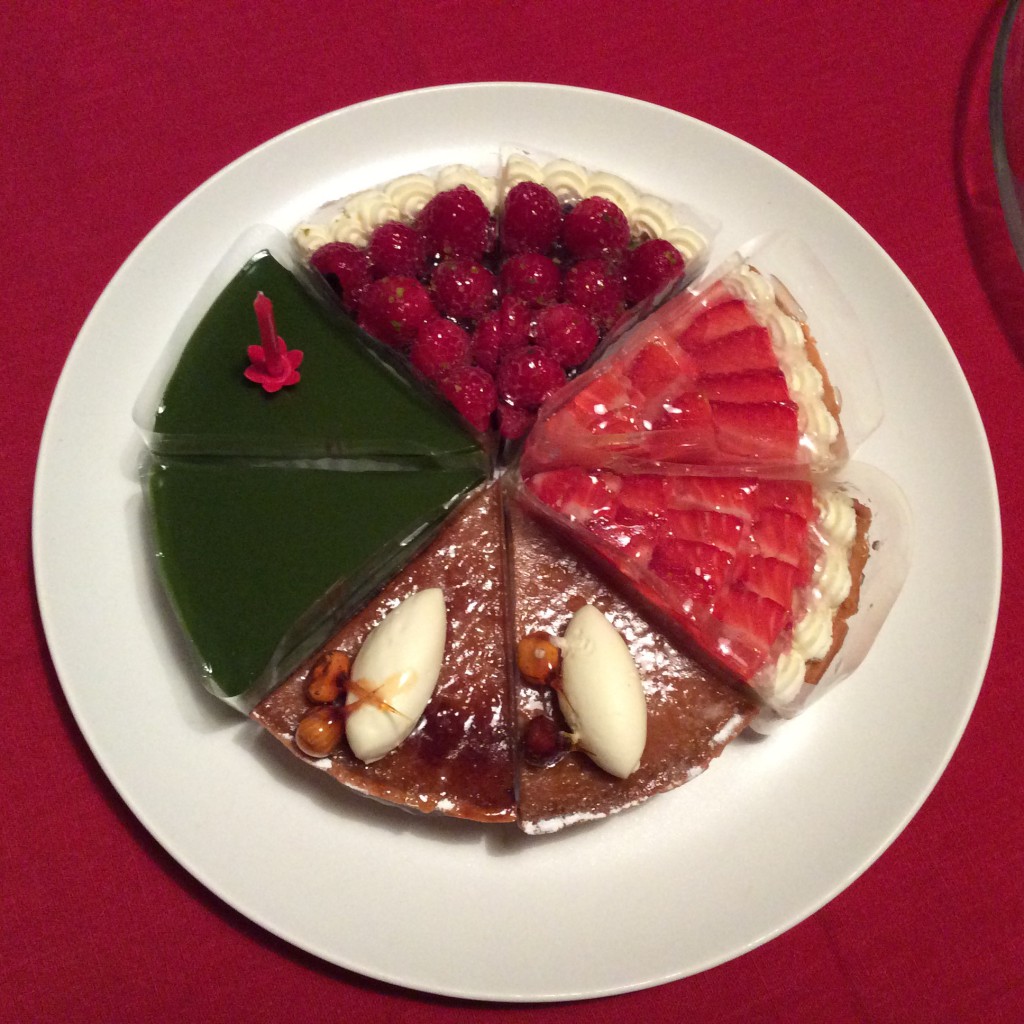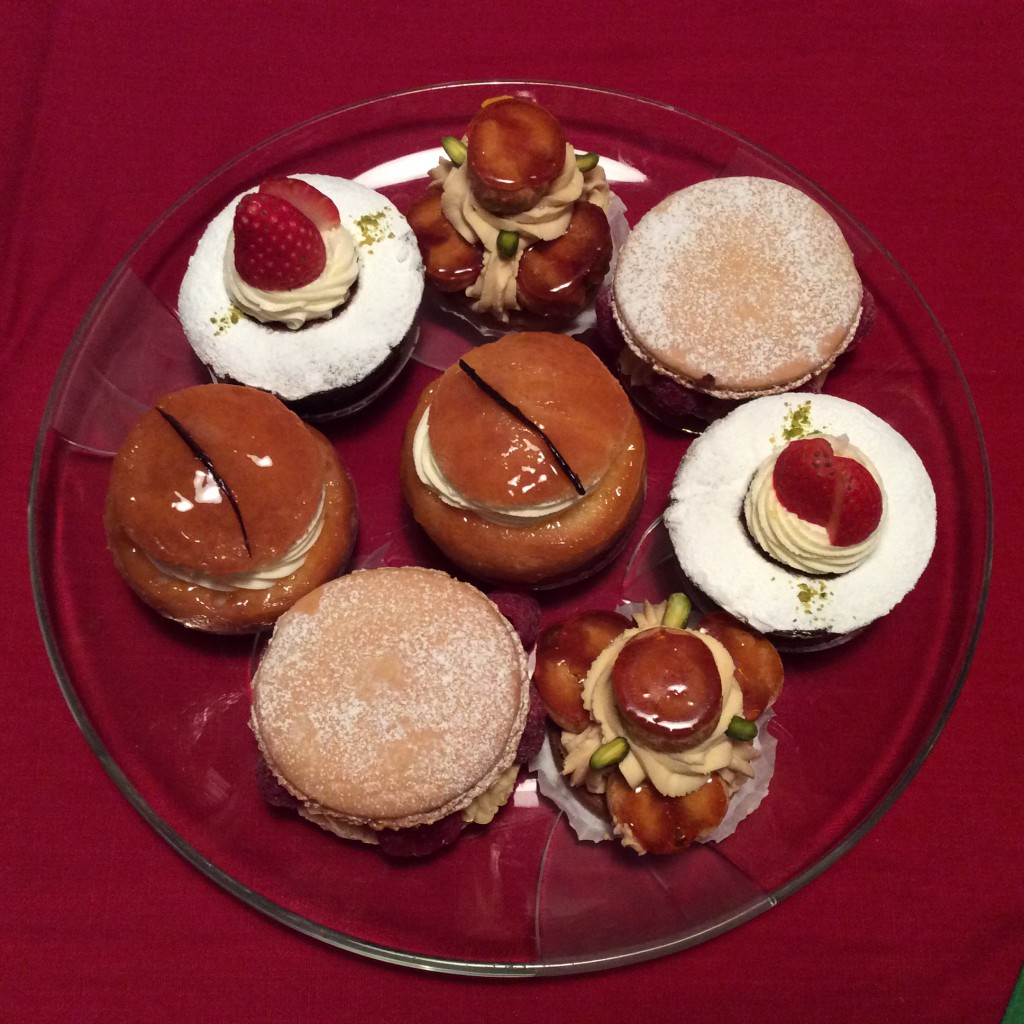 Unbelievably, all the food was finished. The elders, if they were present, would have approved as they hate waste as much as they love good fortune. Upon leaving everyone said, as usual, we must do this again.
So here's to the Year of the Monkey…actually by mistake I typed Money. Hahaha…