Diary: Saturday 13 February 2016
With a midnight flight back to London we still have some time left to explore the city.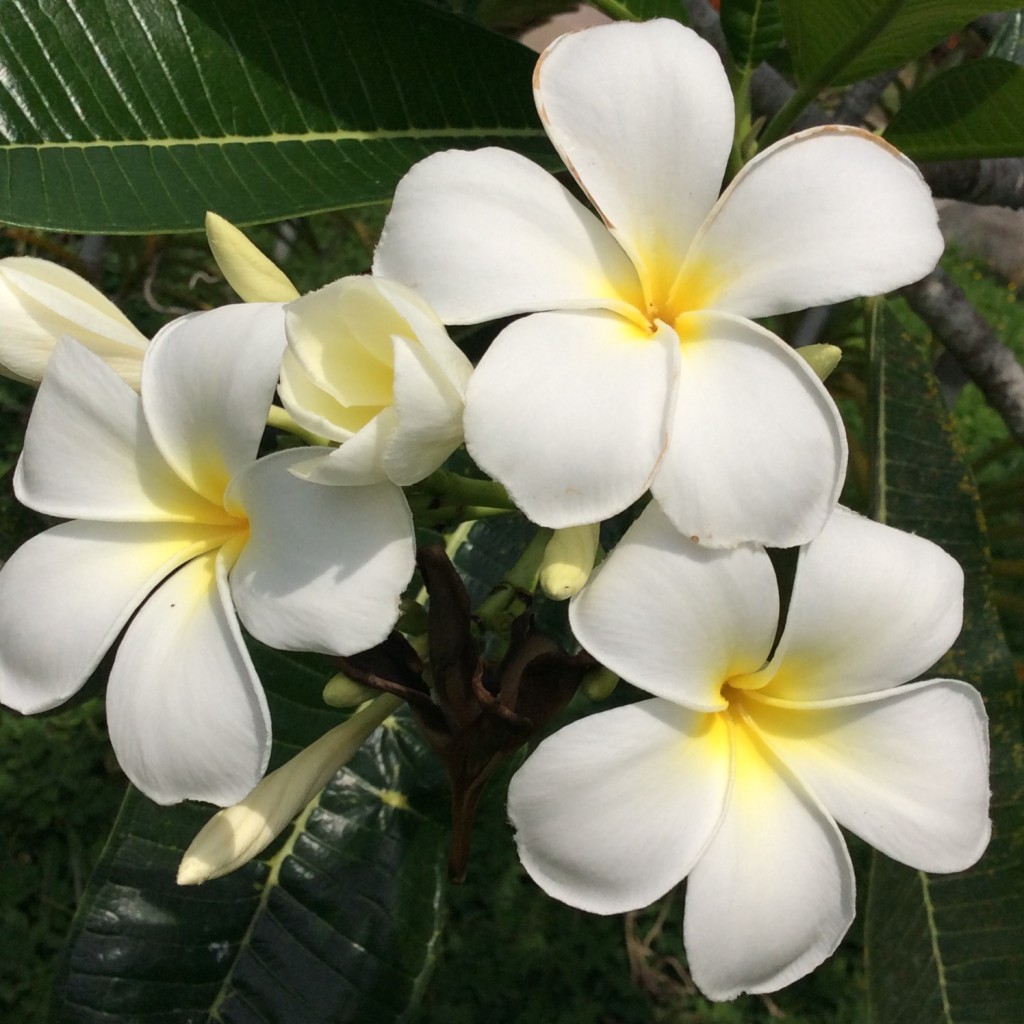 We take in a market, a museum and a flower garden.
This is a challenging day, with different members of the family wanting to see us, all at a time that suits their timetable and not ours.
Time to shut off the phone and head to the market.
I had wanted to show the children a traditional wet market and the nearest one to us is the Pasar Baru Bukit Bintang, although it is now located off Jalan Imbi. I am afraid to say that after visiting Ben's Independant Grocer (B.I.G) in Publika, Jason's Food Hall in Bangsar Shopping Centre and other local supermarkets, it is quite difficult to rate this market highly.
Although it is covered, the heat makes the fruit and vegetables look so sad. I bought some fresh ginger and was charged 12 ringgit (the price for one kilo) but upon arrival back in London and weighing it, discovered that it was actually 798 grammes in total. With the plastic bag, I must add. Look, there is no way the ginger suffered a weight loss of 200 grammes on its flight to the West. I didn't lose 200 grammes…
I can really see why the young people are flocking to supermarkets where the prices are fixed, the variety is wide, the space is air-conditioned and where you can pay by credit card. So although I am a real wet market enthusiast, I am now letting go of this particular bee in my bonnet, and will just head to the supermarket when I am in KL.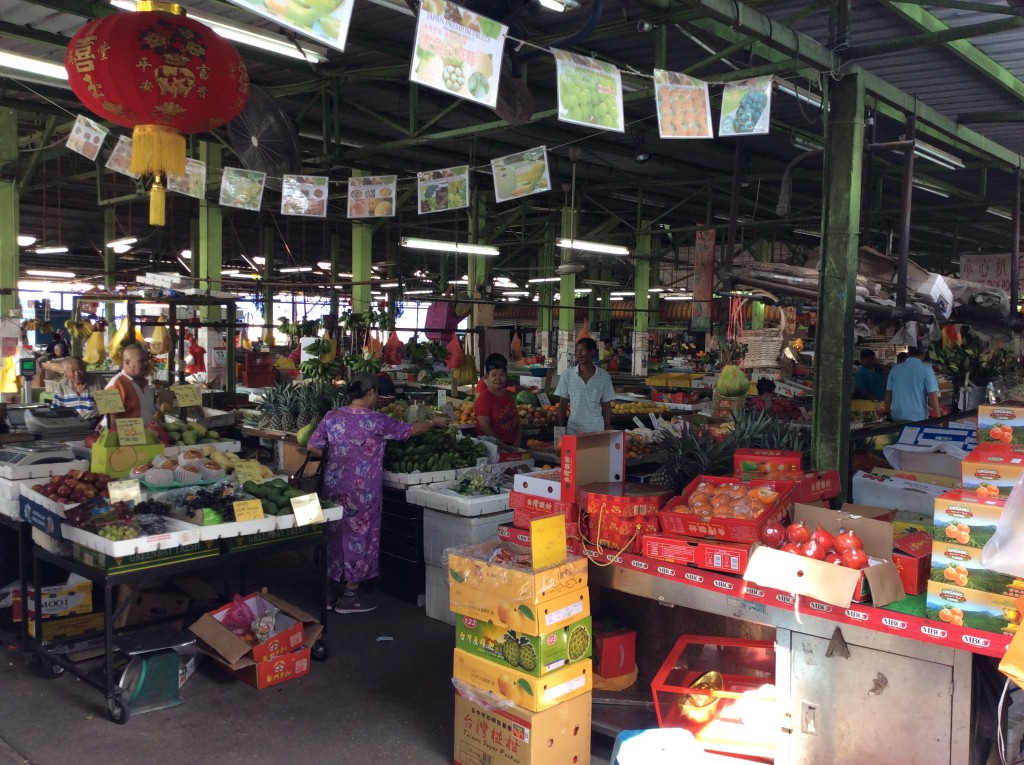 As it was the Chinese New Year, most of the food stalls were shut, although we did find a wantan mee stall, which had delicious noodles.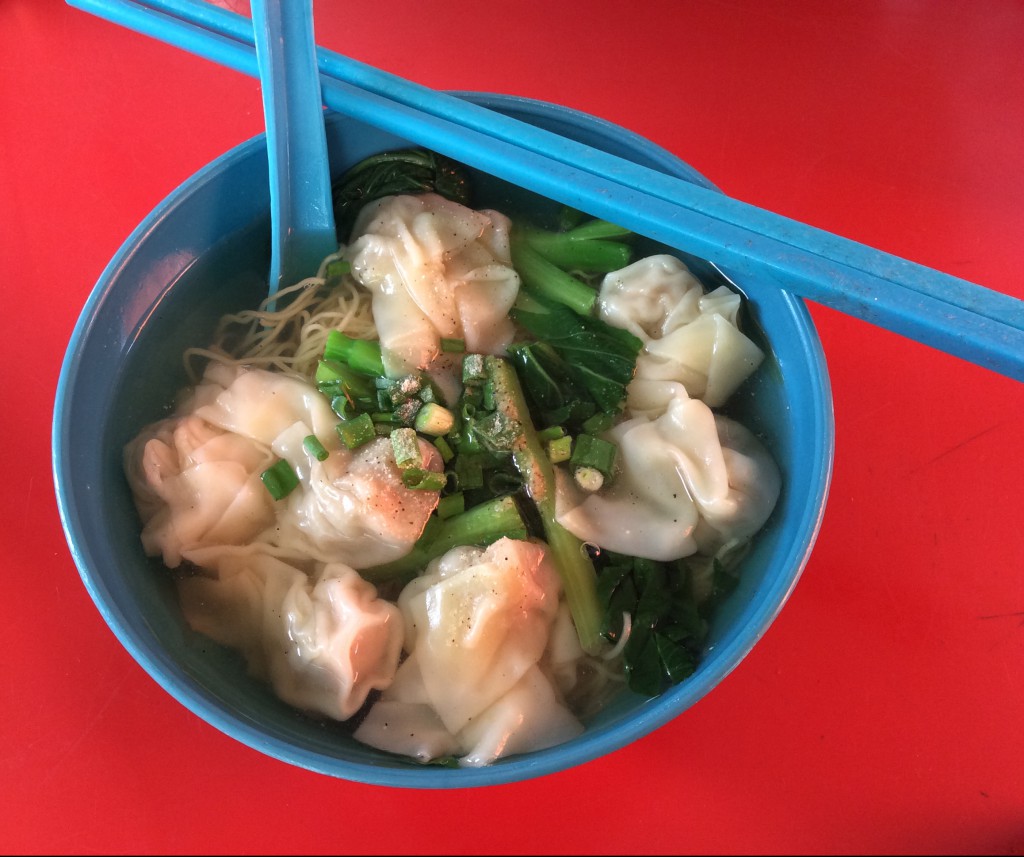 Junior 1 had his own particular bee in his bonnet, which was to visit the Muzium Negara, our national museum. I had warned him that in all likelihood, nothing has changed from the time I had visited as a schoolgirl nearly 40 years ago. Undeterred, we head there after the market.
Nothing has changed but in a way, that was the fun of it because here is one institution that can still provide a link to the past, much like the Masjid Negara (national mosque) we had visited earlier. In fact, both children thought it was quite a good museum, with Junior 2 commending Gallery C which deals with the Colonial Era in Malaya.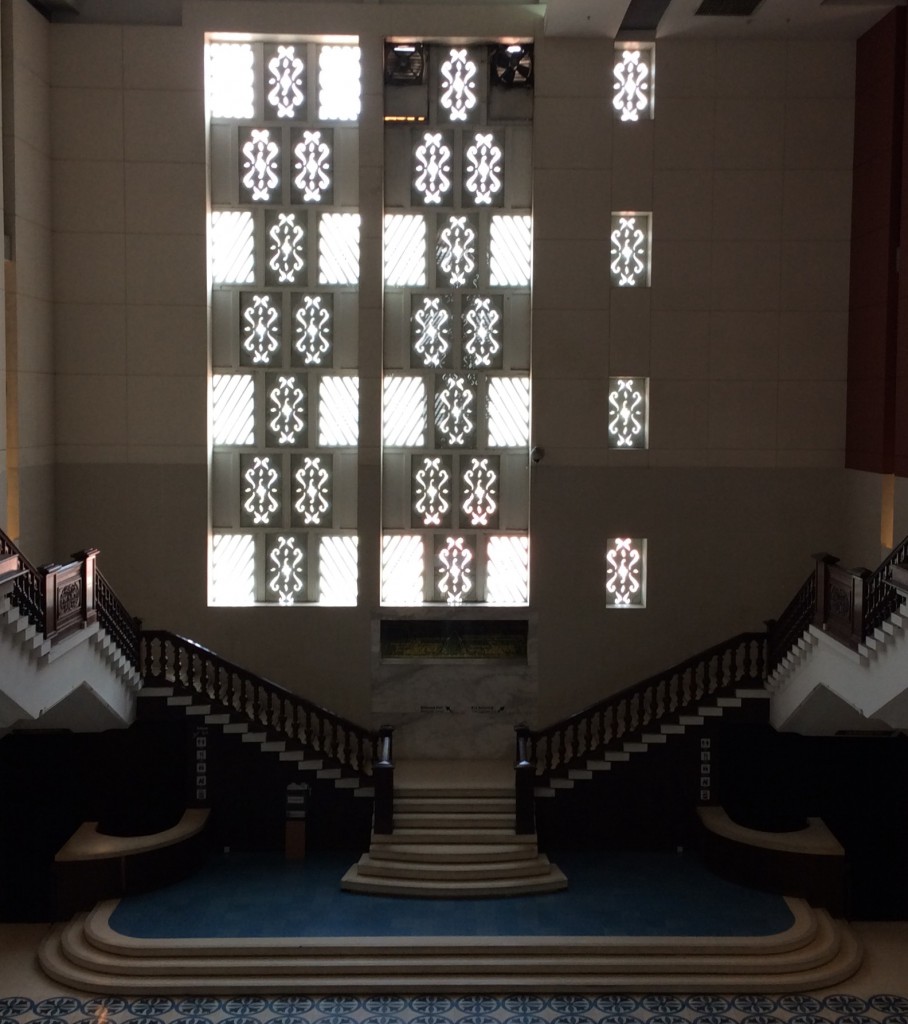 What I enjoyed seeing was the tin dredging machine and the bicycle used by the Japanese Army in its invasion of Malaya. As schoolchildren, we were all made to learn about our local economy and history, and I can still tell you about the processes in making rubber from tapping the sap to manufacturing the final product.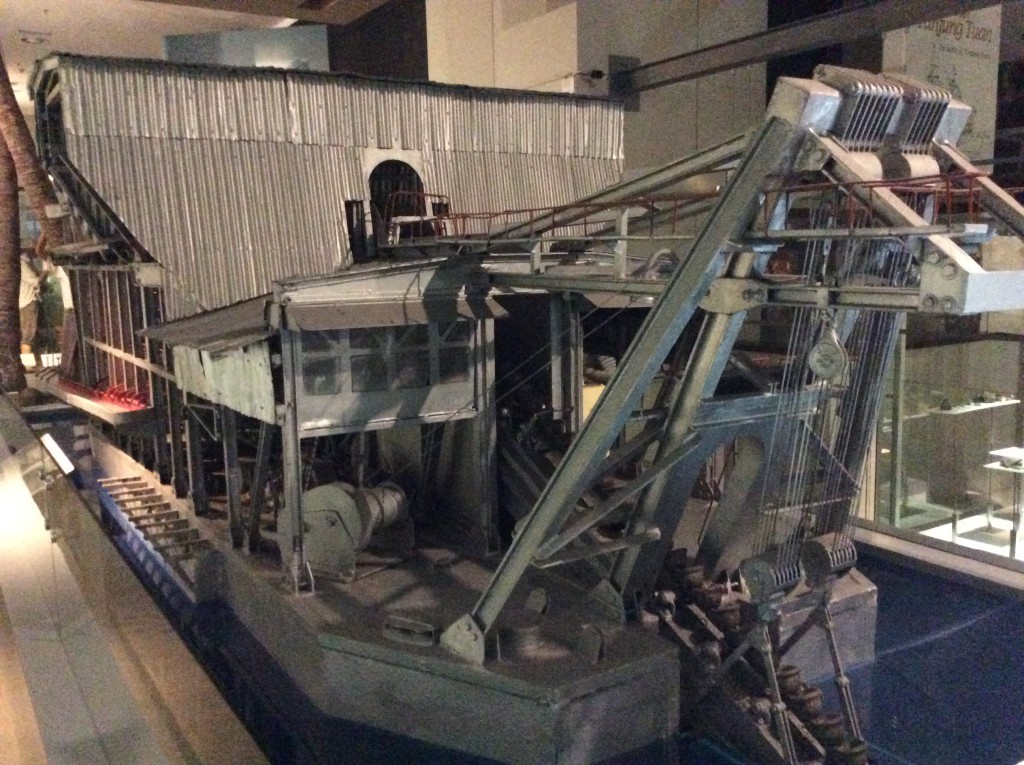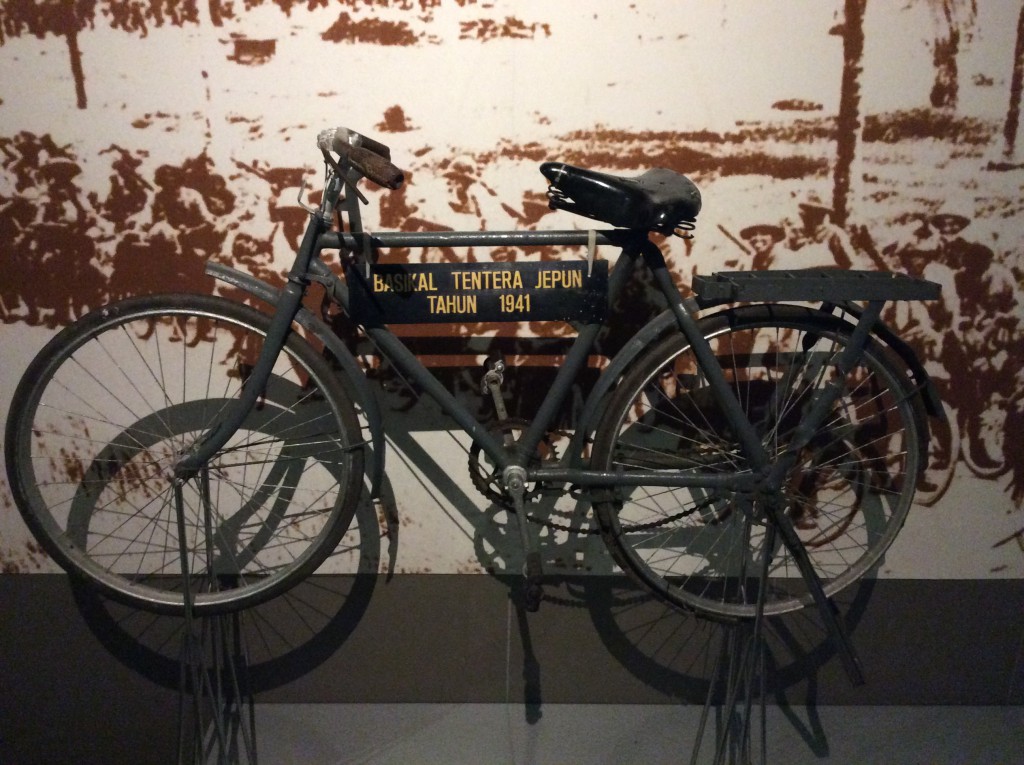 Outside the museum you will find a local stall selling Malay snacks and drinks. We bought some curry puffs which were freshly made and which cost less than 10 pence each.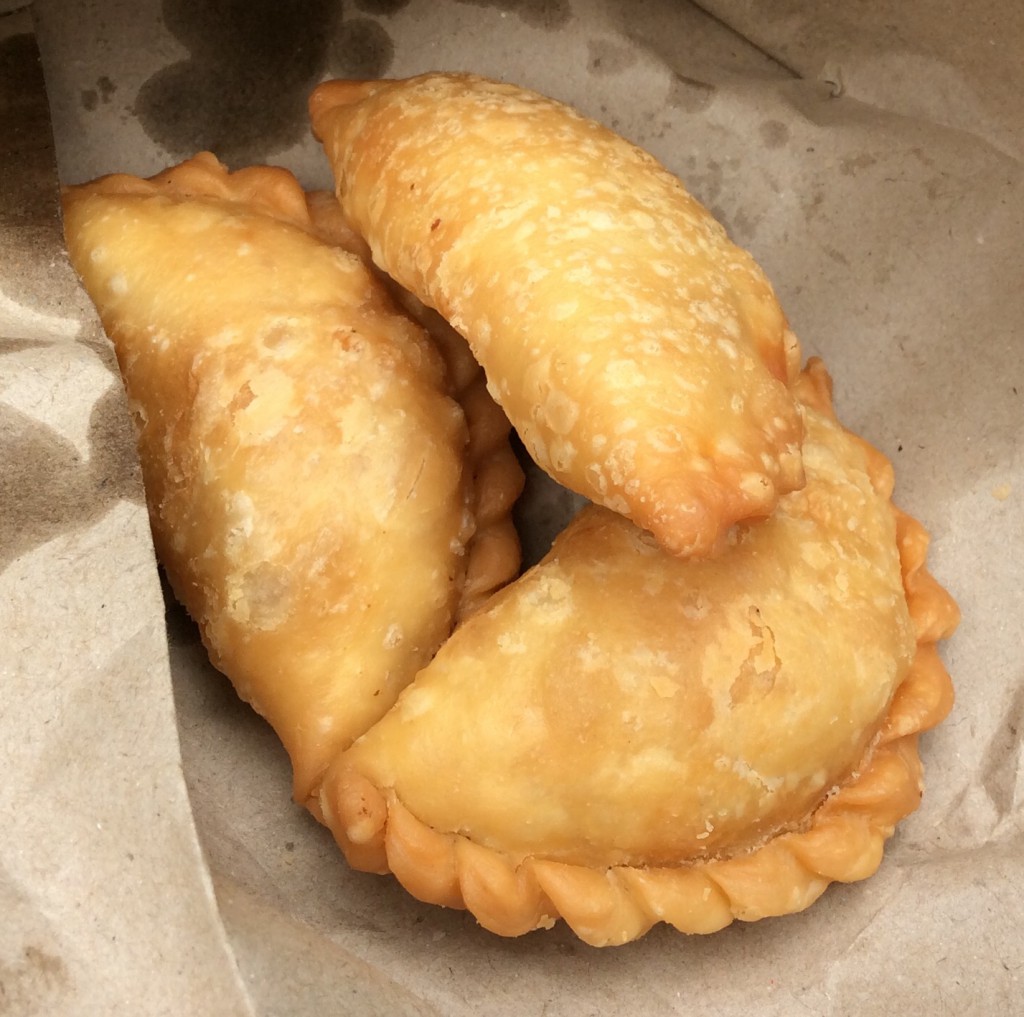 Our next stop was to the Orchid and Hibiscus Gardens, located within the extensive Lake Gardens which has now been renamed Perdana Botanical Gardens. We didn't have that much time to see the entire garden and only saw some orchids. Nevertheless I thought it would be a great place for a picnic, especially by the pond. I know no KL-ite would consider having a picnic but this is a shame as the weather here is perfect for it, especially under the shade.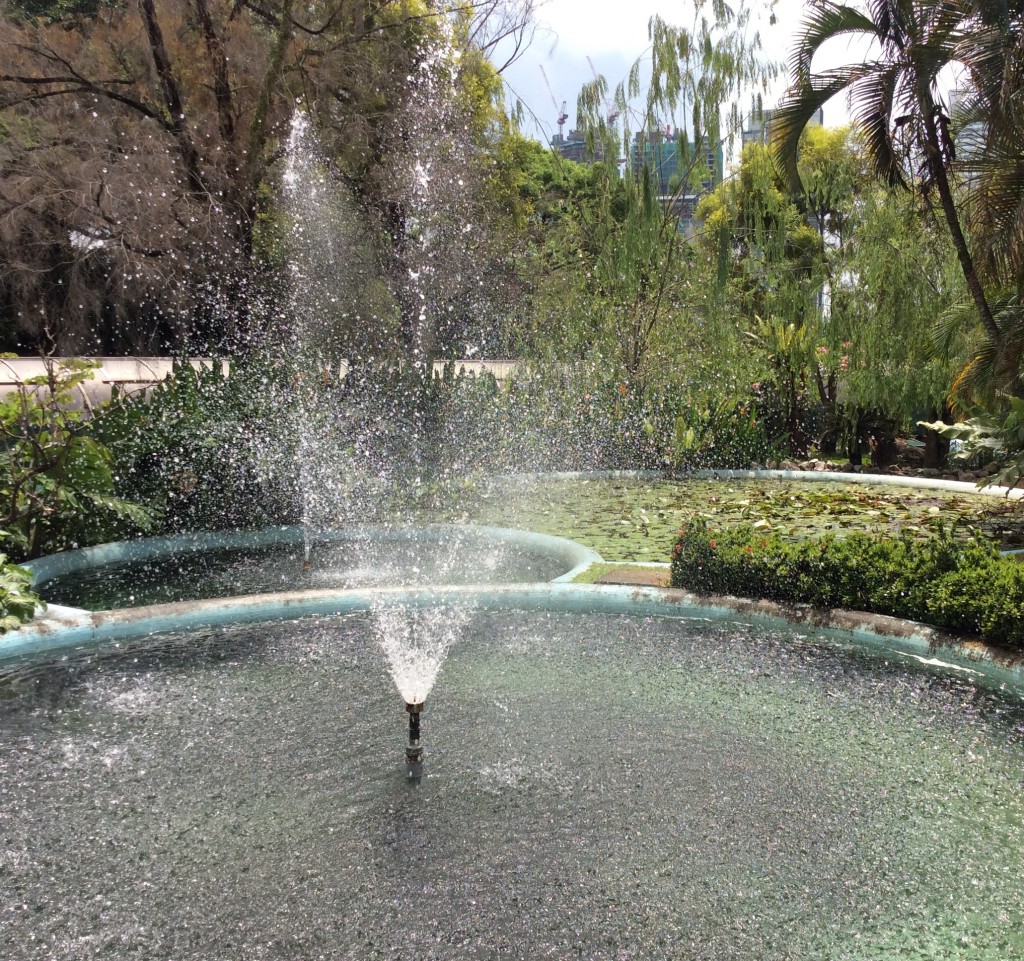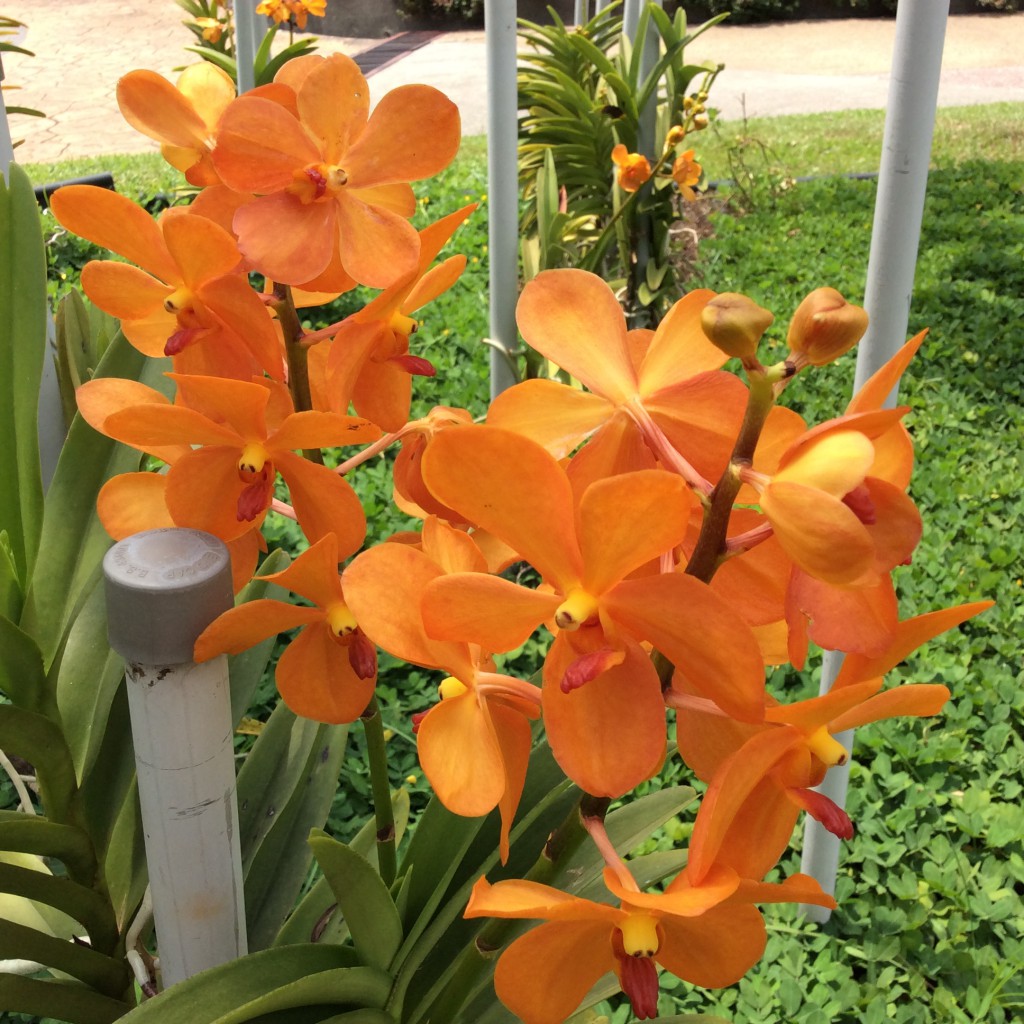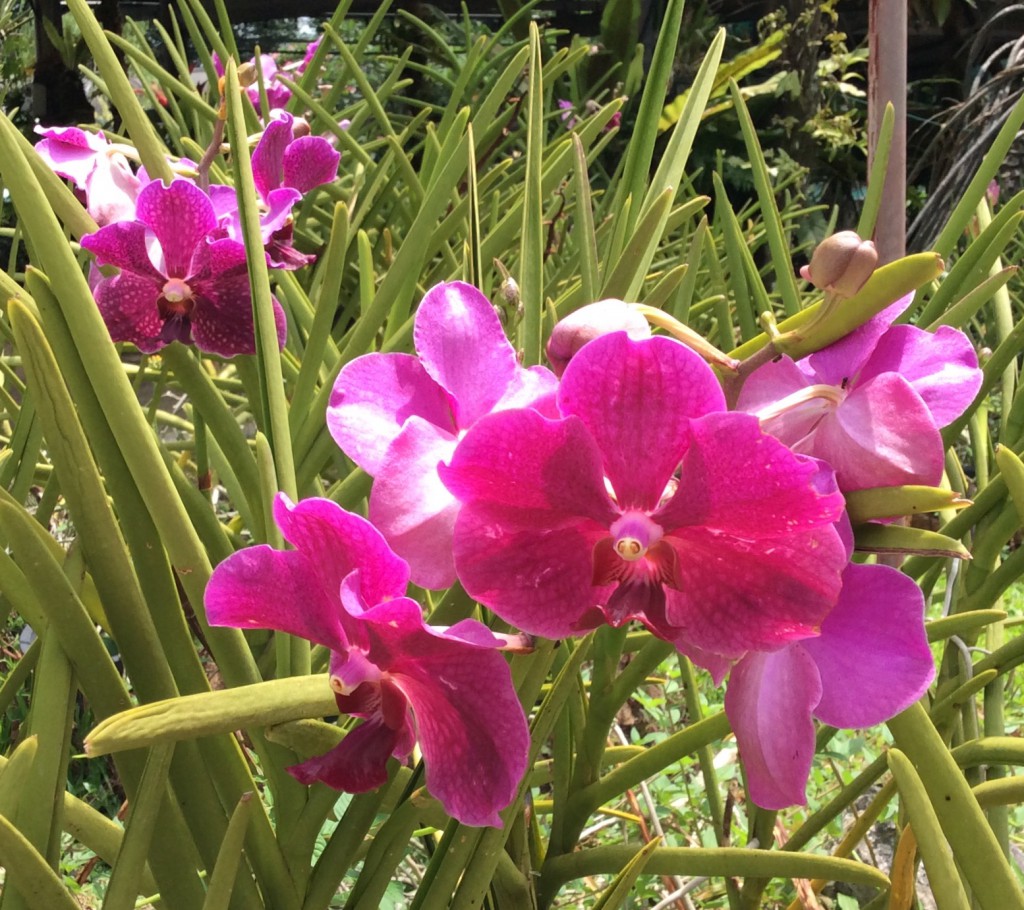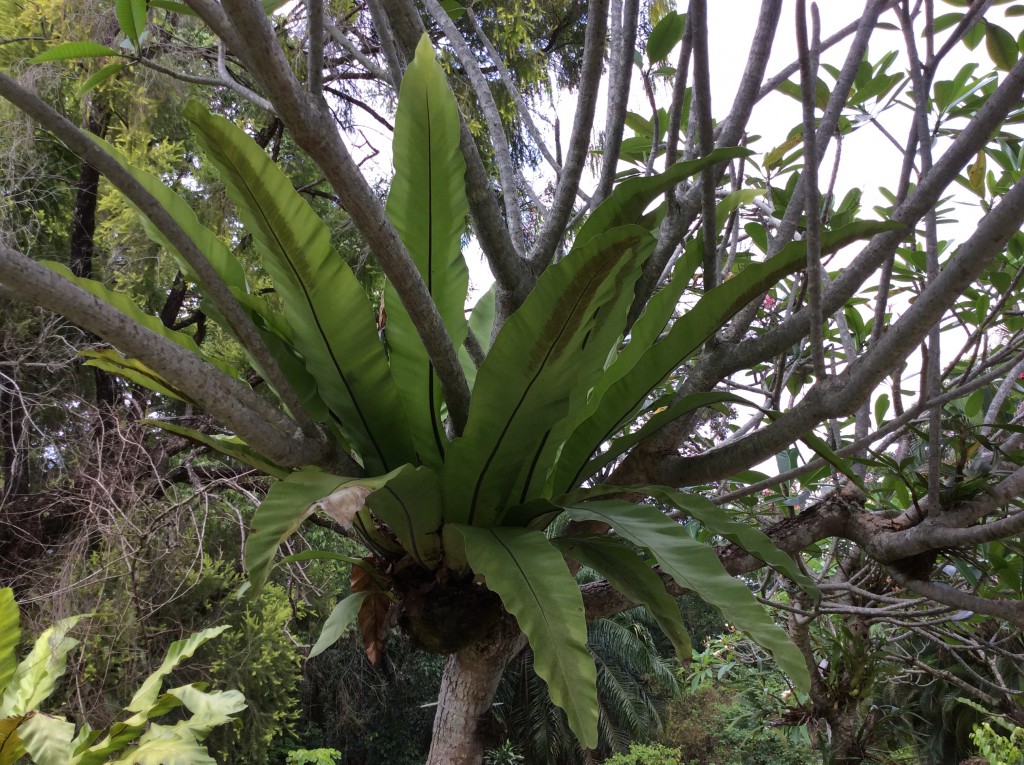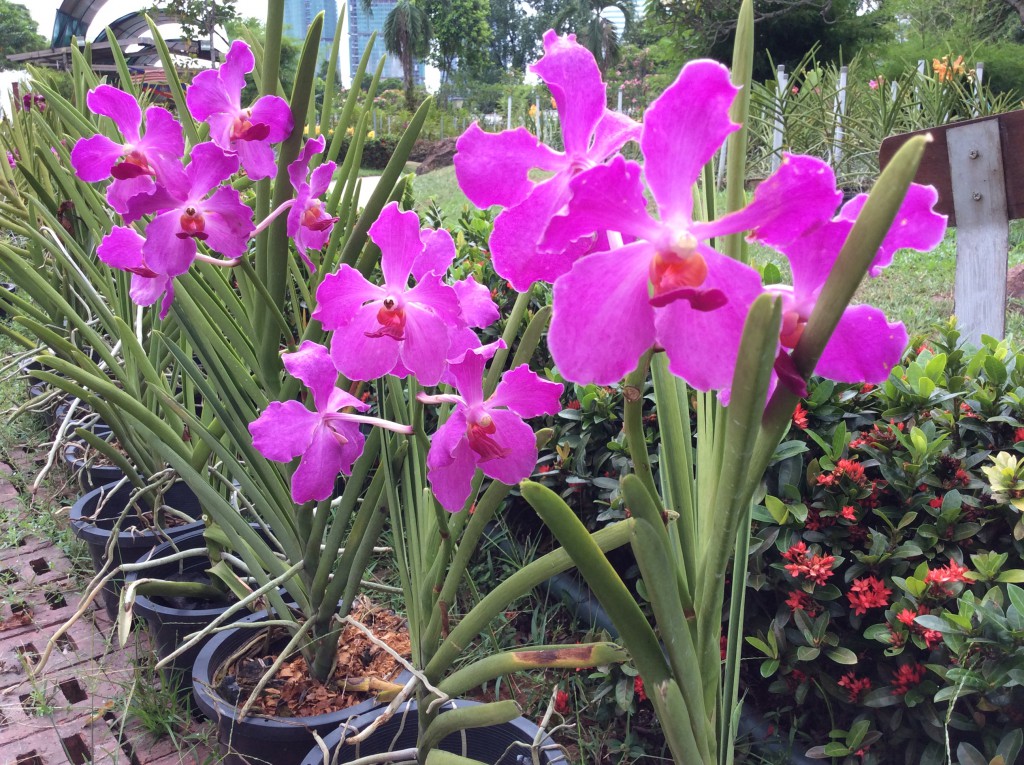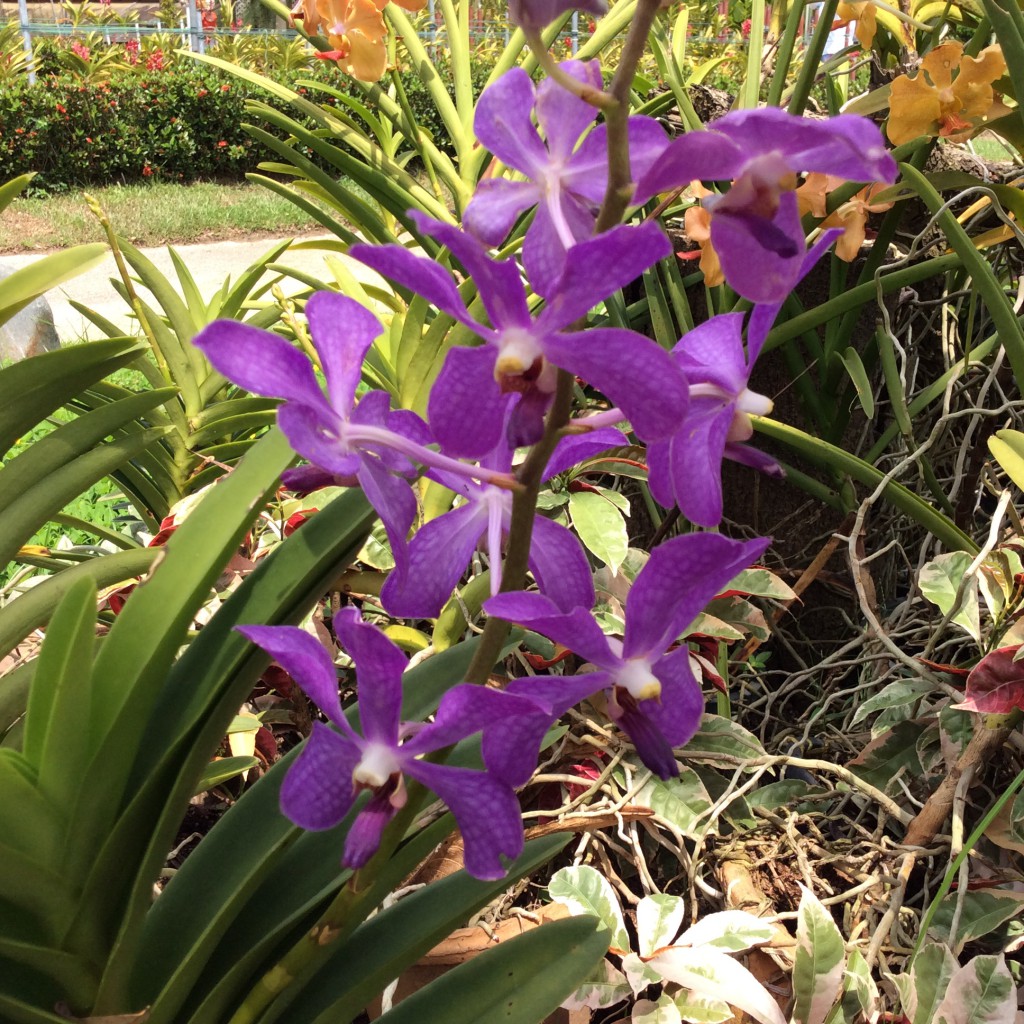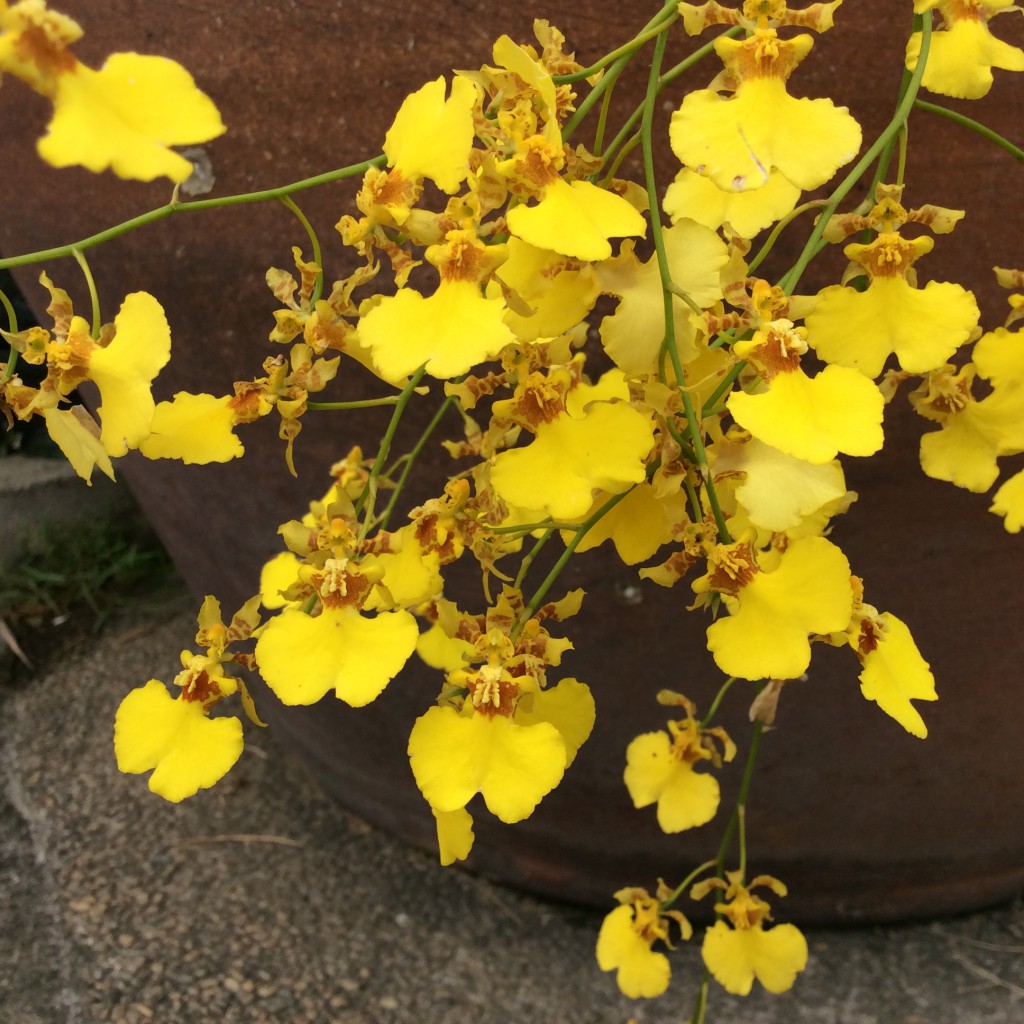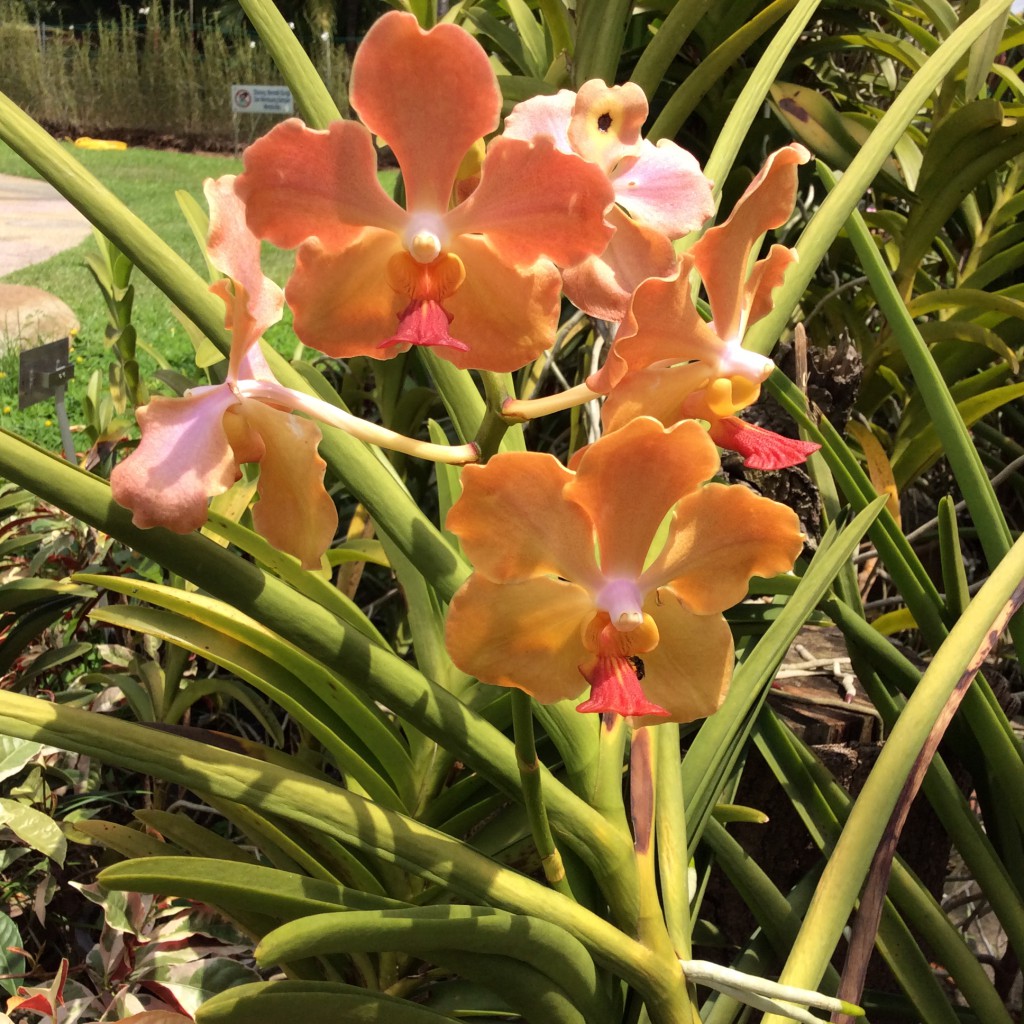 My timing goes slightly astray after lunch with KL Sister, and this starts off a whole chain of events that send my stress levels sky high. Firstly, I lost sight of the children who had gone off to get their own lunch at Hutong. Then my parents insisted on meeting us for dinner. It was an entirely unhappy situation because I know from experience that all it takes is one element to go wrong (kids not showing up on time, parents getting caught in a traffic jam) and I would be late for my flight.
Normally, I live a very organised life, and this kind of situation would not be allowed to see the light of day.
In order to speed things up I booked a table at Grandmama's in Pavilion, leg it there via the covered walkway, and get the children to order their dinner before the grandparents arrive. We eat, we say goodbye and we start to walk back to the apartment…whereupon the children point out that there is a thunderstorm raging outside…and the final stretch 'home' is not under cover.
KL Sister saves the day (my parents had left immediately to their next meeting with their friends) by picking us up but this loses us half an hour. In my haste to change into my travel clothes I button my shirt wrongly and wear my left sock on my right foot and vice versa (these are Falke brand anatomically shaped socks which I highly recommend…why not put the correct foot forward?).
Downstairs in the driveway the airport taxi is waiting, but the rain is still pouring down. Later, KL Sister tells me that she was caught in a bad traffic jam going home (in her own words: 2 bad accidents along the way. One was a 3-4 car pile up and the other was a car that turned turtle).
Thankfully the driver was skilled, polite and got us to the airport 1½ hours before the flight was due to depart. Still in a disorganised state, I even get the boarding gate number wrong. When I discover the off-button shirt and wrong sock on wrong foot, I am reminded of a Korean Drama scene where the hero tells his older friend and sponsor that he had mis-buttoned the first button at the start, that is to say, everything was not right from the beginning (alluding to the relationships between the hero, his girl, his sponsor, his future father-in-law…tout le monde in fact). The friend, who is wise and kind, points out that he could just fix the situation by starting at the right button again.
Junior 2 looked at me and said: why get a shirt with buttons? Just wear a shirt with no buttons in future. Just wear a jumper… 
Well, I wish that life were so simple. I have learned my lesson and will not give in to any meetings just before leaving for the airport. The flight leaves on time and despite a very rude air-hostess (British Airways should vet their on-board staff more thoroughly instead of giving us amateurs) I am glad to be on my way back to London. I sleep for 7½ hours, the longest I have slept in a week.
Finally, here are a few photos of our Malaysian dinner at Grandmama's, which is supposedly a direct rival to Madam Kwan's. Which is better? I was too stressed by the ticking clock to think about it but will do so on my next trip to KL.
nasi lemak, fried egg noodles with prawns, char kuey teow, vegetable claypot curry and stir-fried fish fillet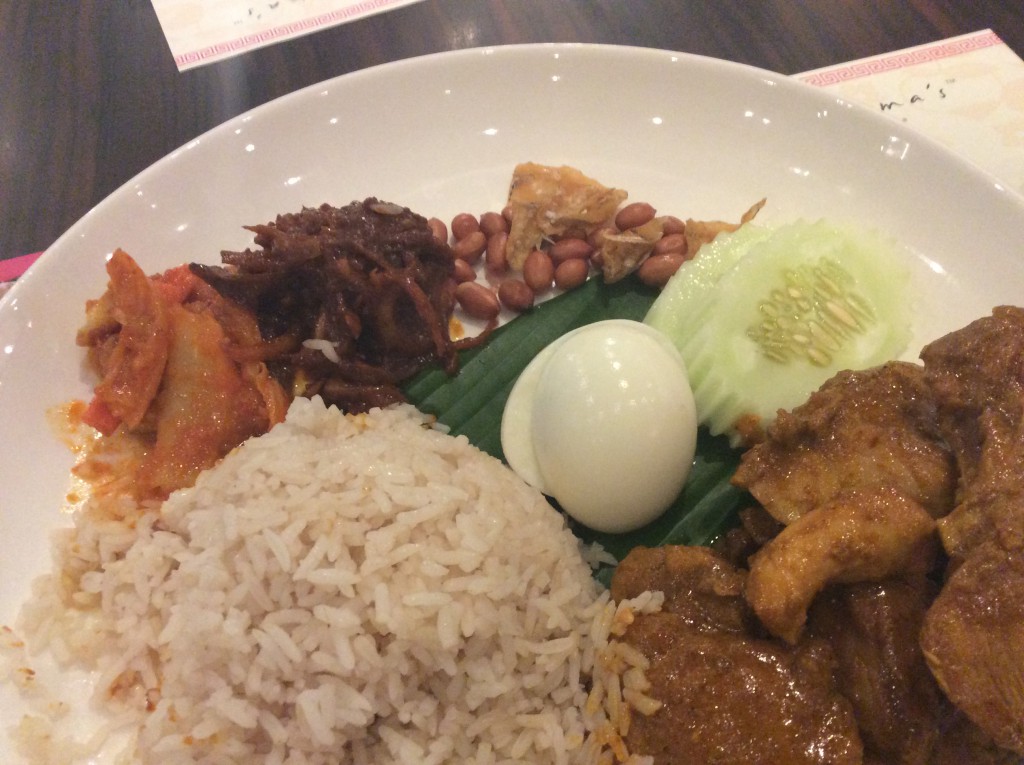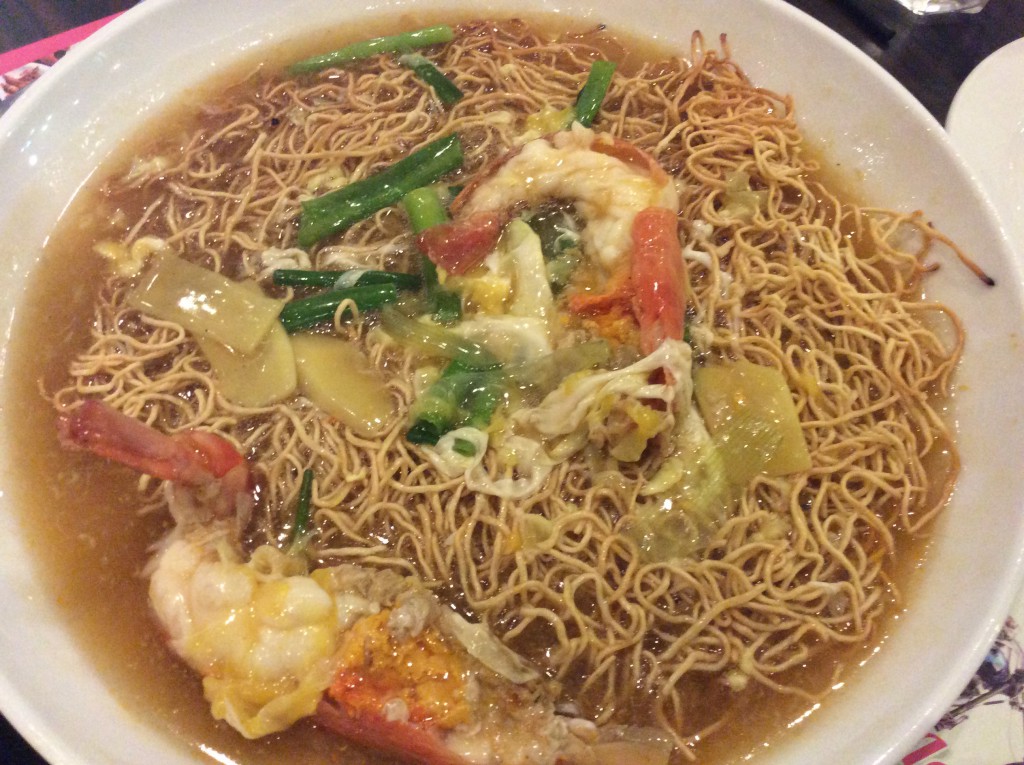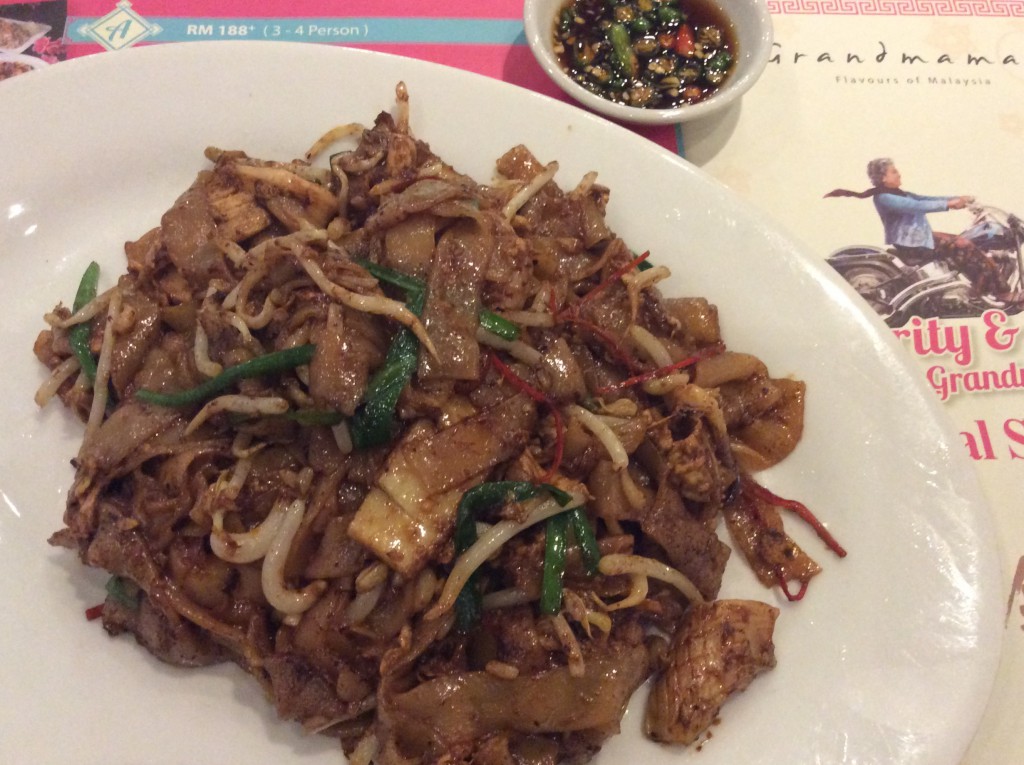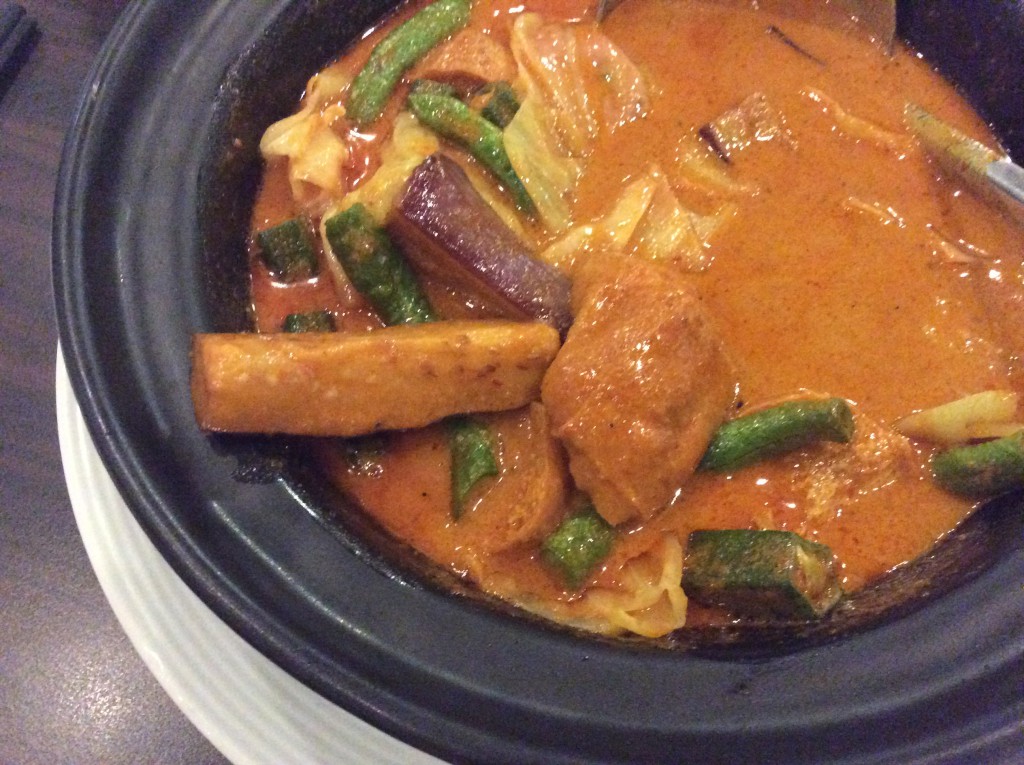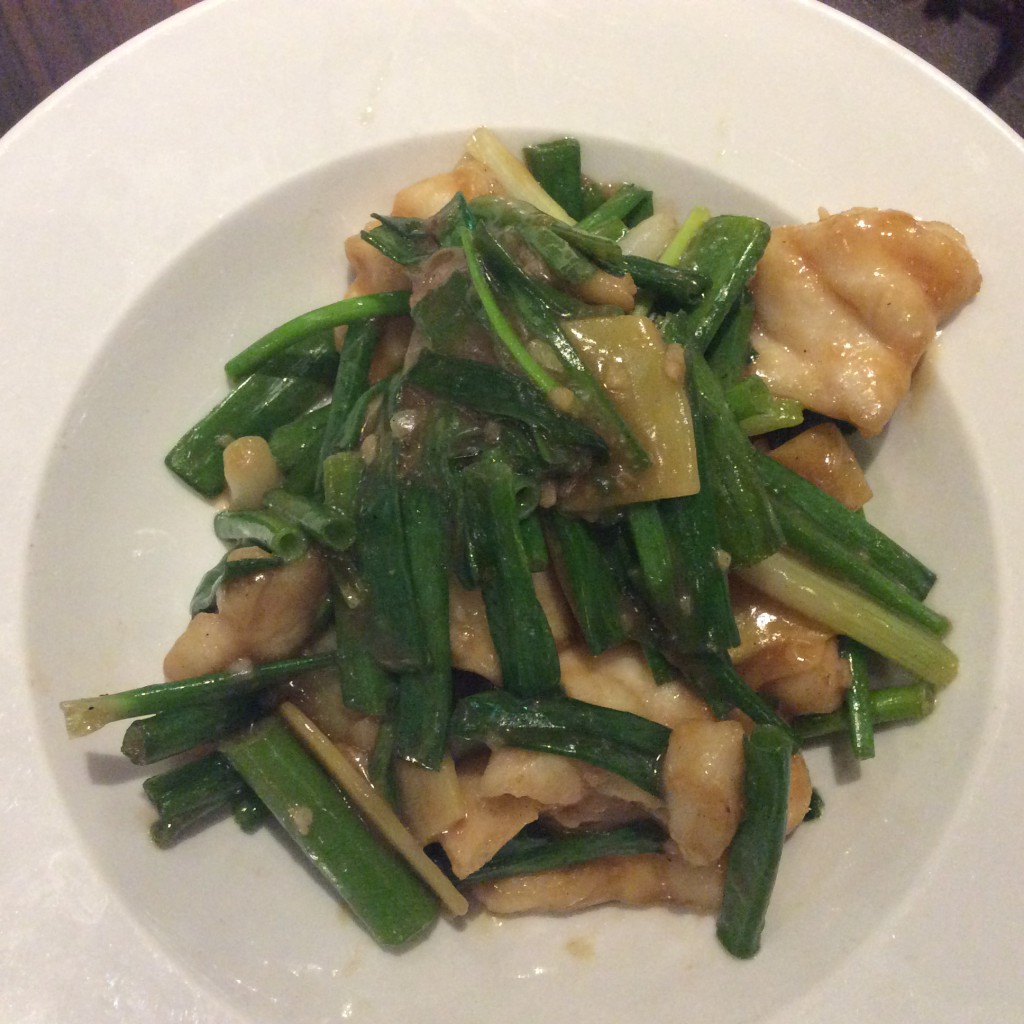 The reports on the Bank Negara Museum and Islamic Arts Museum follow later, as does the review of the Uber KL service.