This is an introduction to one of my favourite kitchen tools.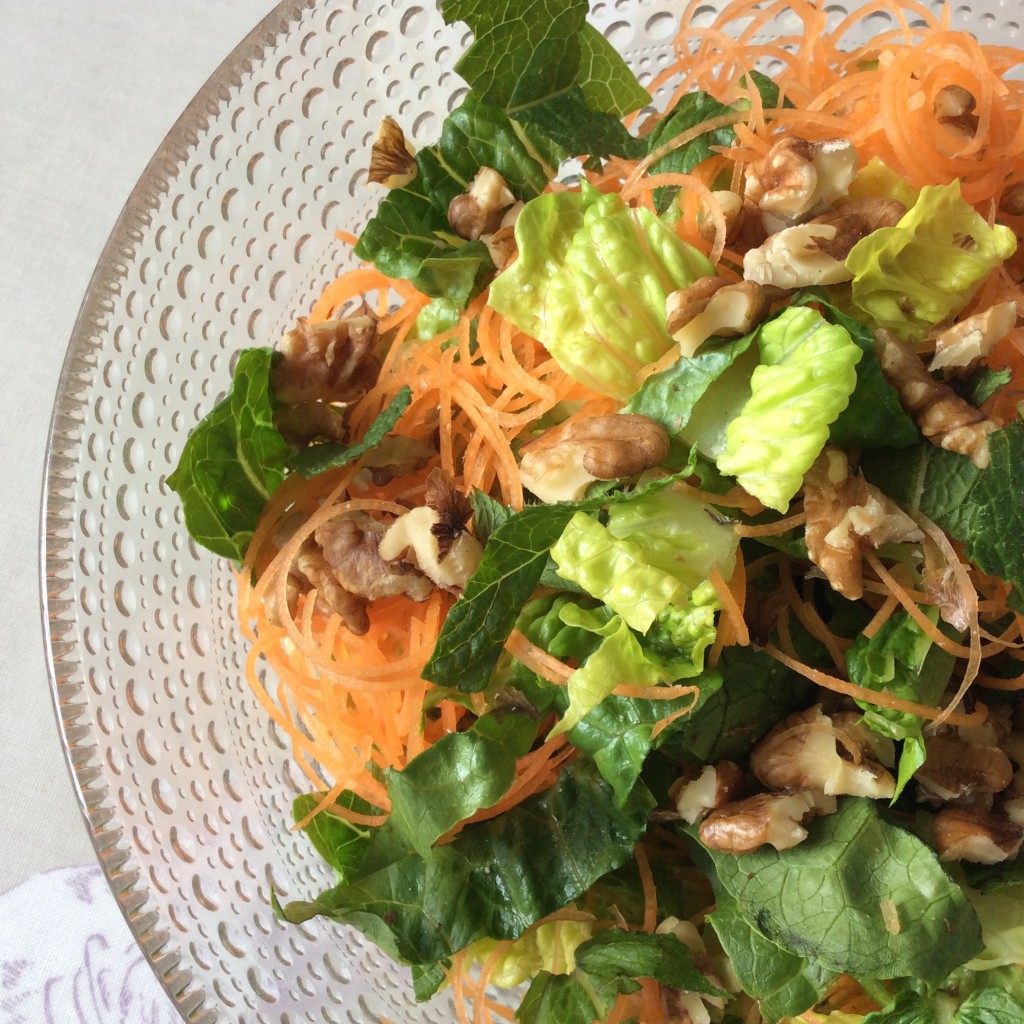 The spiralizer is great for making ordinary vegetables look attractive and appealing.
If you have ever eaten a dish called courgette spaghetti, and wondered how the clever chefs manage to get long curly strips of courgette to resemble pasta, then this is how they do it.
Spiralizers come in different forms. Some look like miniature ice shavers and others look like giant pencil sharpeners. The concept is the same: the vegetables are turned round a sharp blade and come out in long, curly strips.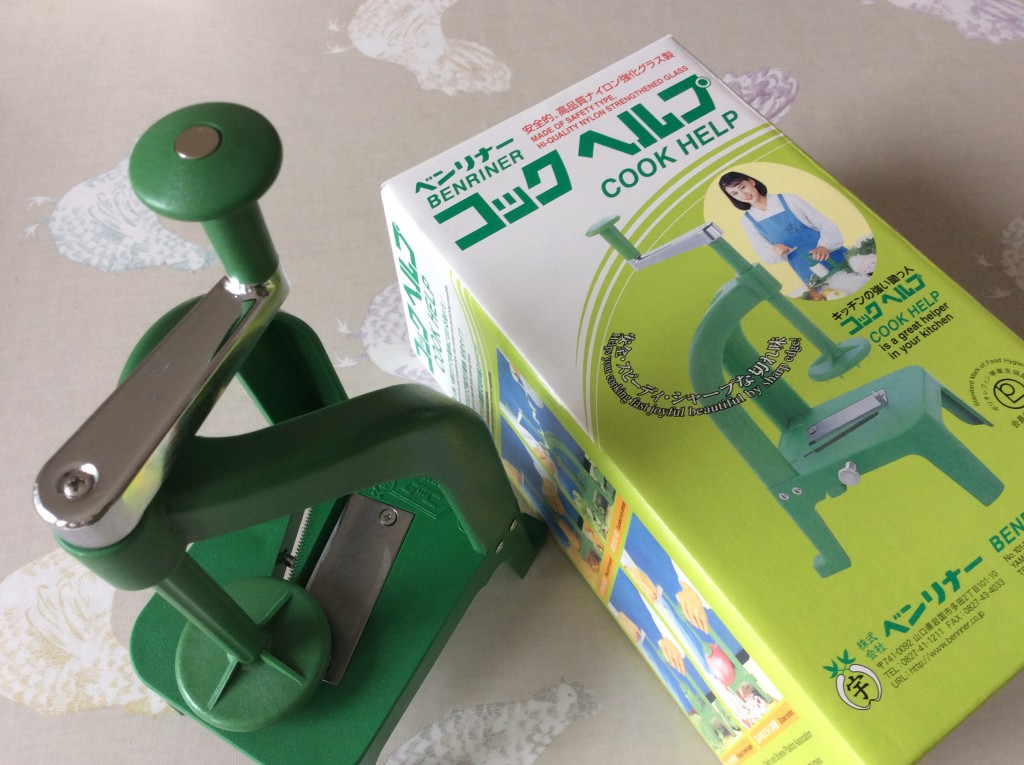 For salads, the best vegetables to use are firm ones like carrots, daikon (white radish) and beetroot. Cucumbers leak a lot of water but really do look pretty in spirals. Courgettes and butternut squash complement each other in colour when cooked as spaghetti. This will go well with grilled fish or on its own with pesto (or vesto for a gluten-free and vegan 'pasta').
Here are pictures of three salads I made last year using the spiralizer. I also used it recently for the Chinese New Year yee sang.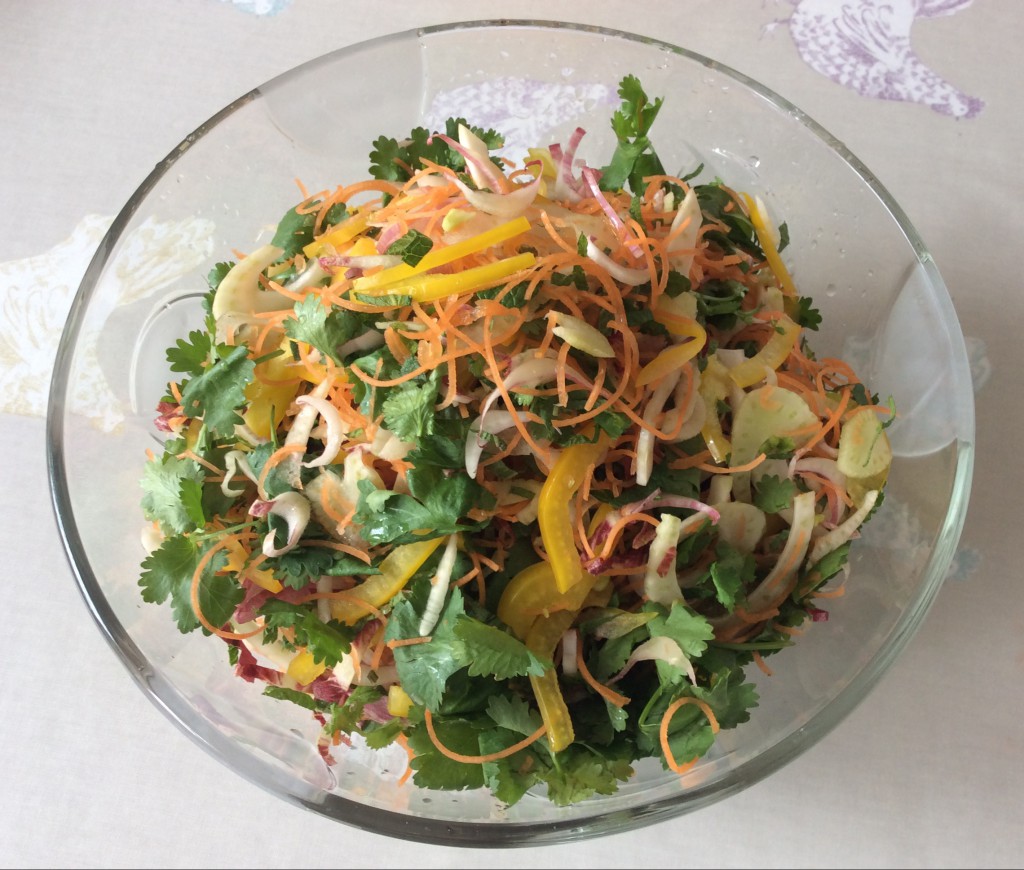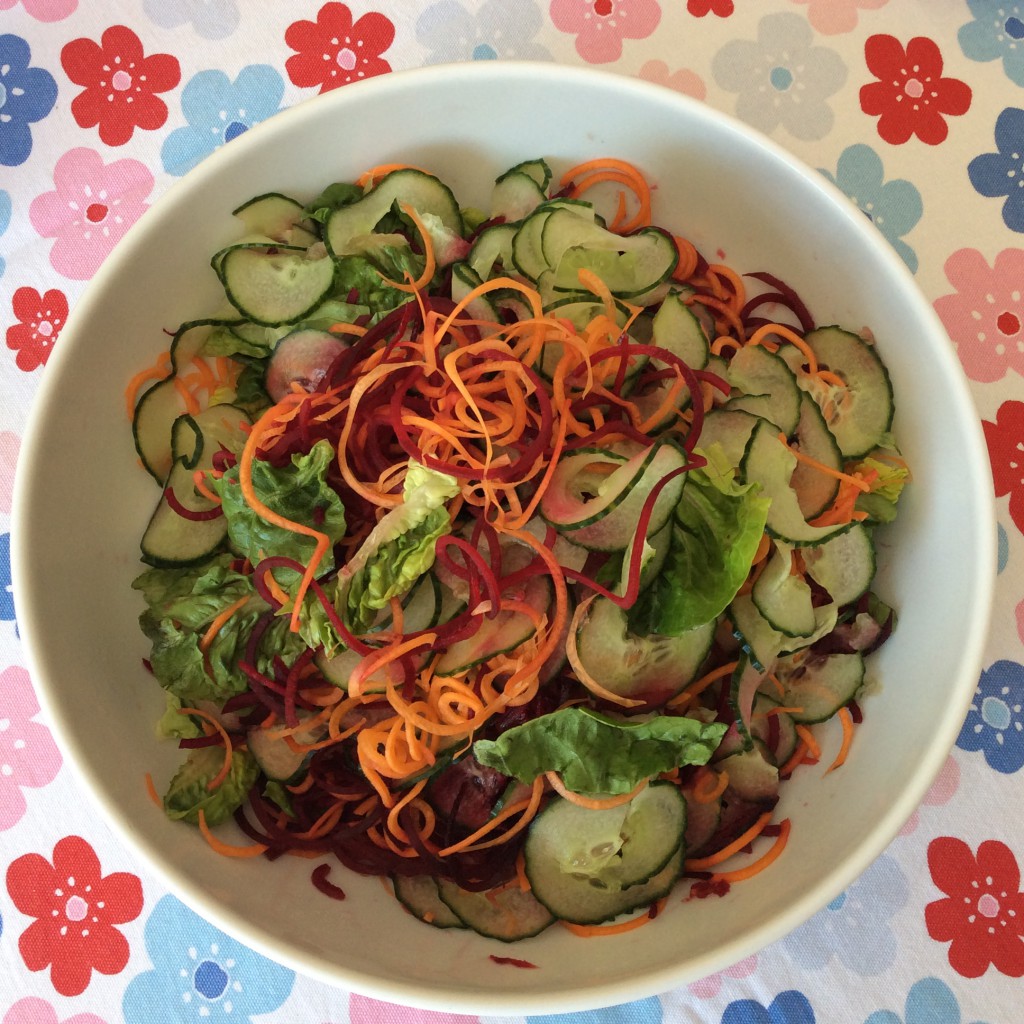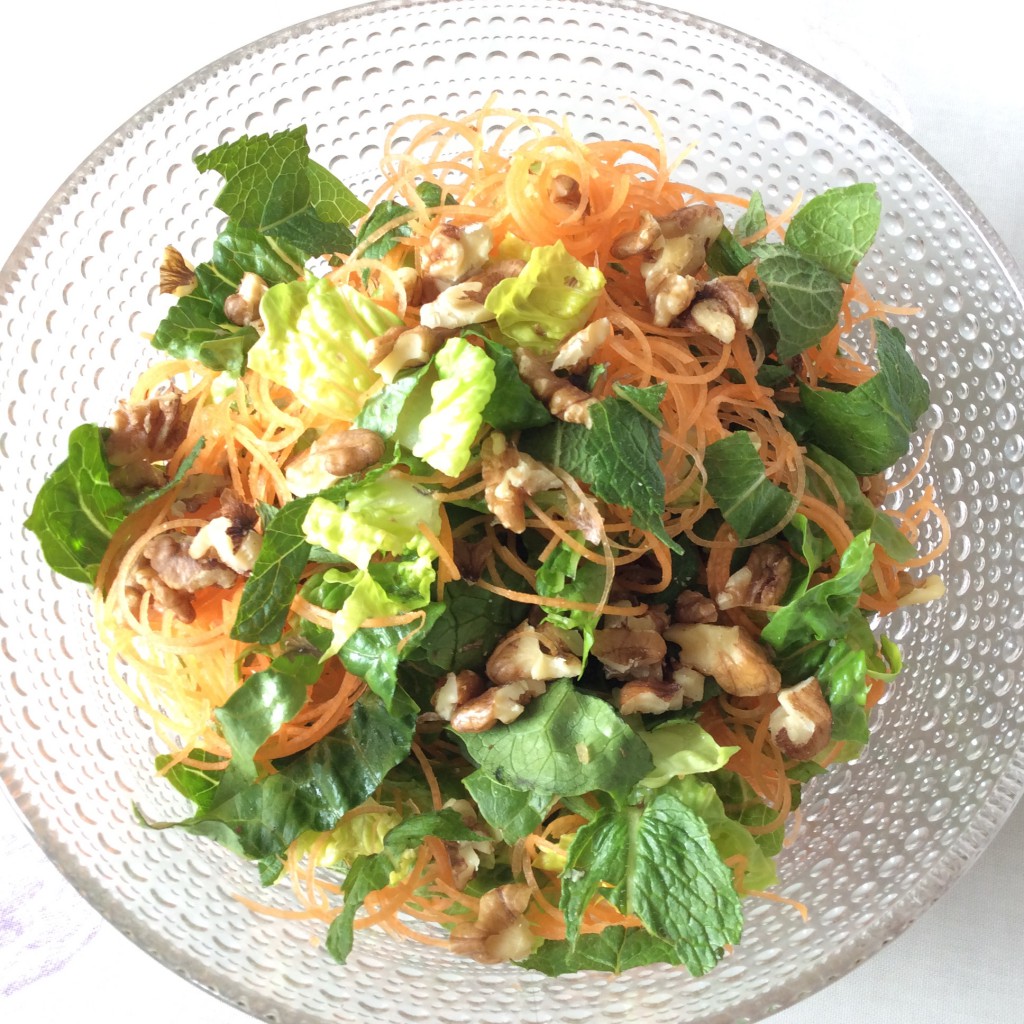 Doing some research into hotels, I have been wondering how some people can write reviews on TripAdvisor in February 2016 and say stayed here February 2015. Now I understand: life just gets so busy. I bought the spiralizer in May 2015 and have been meaning to write about it and even post some recipes, but it has taken me this long to put 'pen to paper' so to speak. It's done now, and I have even created a new category called Kitchen Tools, which hopefully paves the way for future posts on all the helpful tools I have in my kitchen.