I am feeling a bit ashamed that this month too I have only managed one blog.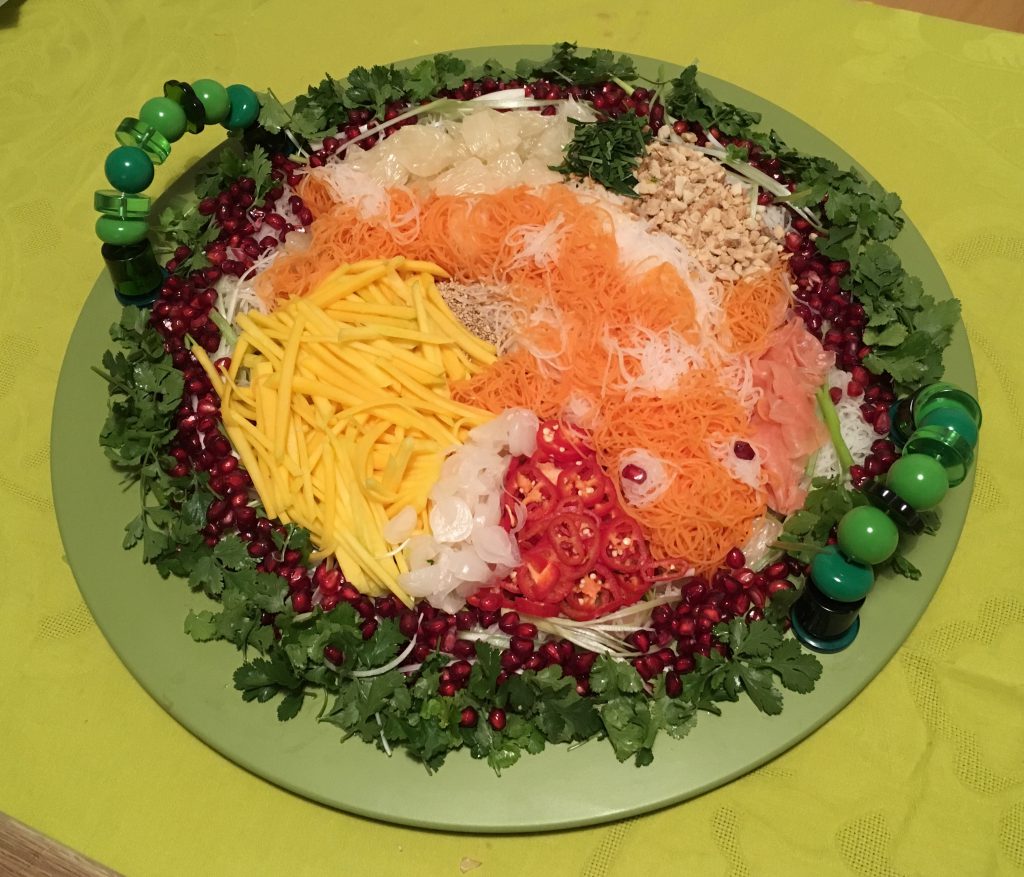 I am doubly ashamed that I thought we are still in February. Days are flying by and one week merges into another.
It's not for want of trying, and there has not been a shortage of fun things food-wise to write about.
It's just that it's been so cold.
We cook to keep warm and eat to keep warm and lately, with the dishwasher still not working, we wash dishes to keep warm.
It has been so wet as well, and always at the weekends. I know this to be true because every Saturday, for the past ten weeks, Mr Gochugaru and I have taken a taxi to our Korean class as it has been raining. The one week it did not rain, it snowed.
So, we have had Korean classes, and I have been busy with church-related work, school and local community meetings and with the everyday ins and outs of caring for the family. Bananagrams has kept us distracted after dinner when we can feign ignorance of the dirty dishes piled up in the sink.
Now I am going to take a proper break. I am writing this inside an airport lounge and outside (no surprises) it is raining.
I did say in the last post that the next one will be on yee sang and so here it is, the updated version of a family Chinese New Year favourite. This year we had nine diners around the table and a very loud session of tossing the shredded salad high into the air.
I had looked up the previous recipe to write down the quantities for Junior 2 and Niece Number 1 to recreate the platter of raw vegetables, but in the end we decided it was better to go off piste.
That is to say, I prepared all the fruit and vegetables in unmeasured quantities and left them to it, with the only stipulation that I would like a goldfish this year. There is so much rain about, the fish would feel right at home.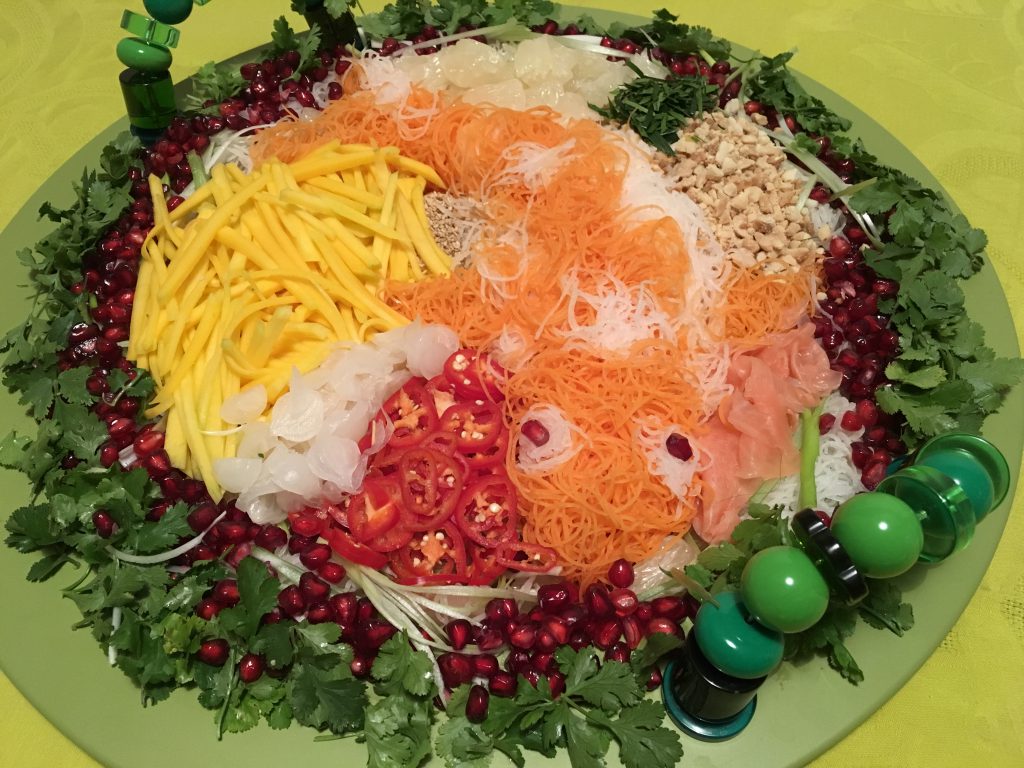 For the Yee Sang
Start with sensible quantities of shredded carrot, Asian radish or mooli and unripe mango. This will form the backbone of the dish.
Add smaller quantities of peeled pomelo, pomegranate, fresh coriander leaves, shredded spring onion.
For additional flavours add pickled sushi ginger and thinly sliced pickled silverskin onions.
For nuttiness add chopped roasted unsalted peanuts and toasted sesame seeds.
Add one or two sliced chillies (or one red and one green) for a shot of heat.
Finally for the je ne sais quoi moment, add the secret ingredient of really finely shredded lime leaves. You need to take the centre stem off the leaf then place them in a stack and using your sharpest knife, slice them as thinly as you can.
For the Dressing
200g plum jam
2 tablespoons lime juice
Lime zest
1/2 tablespoon rice vinegar
I was very proud of this dressing as it hit all the right sweet and sour taste notes without being too cloying. Just mix everything up and taste until it suits your own tastebuds. If you are making a super big yee sang, then double the quantity of the dressing.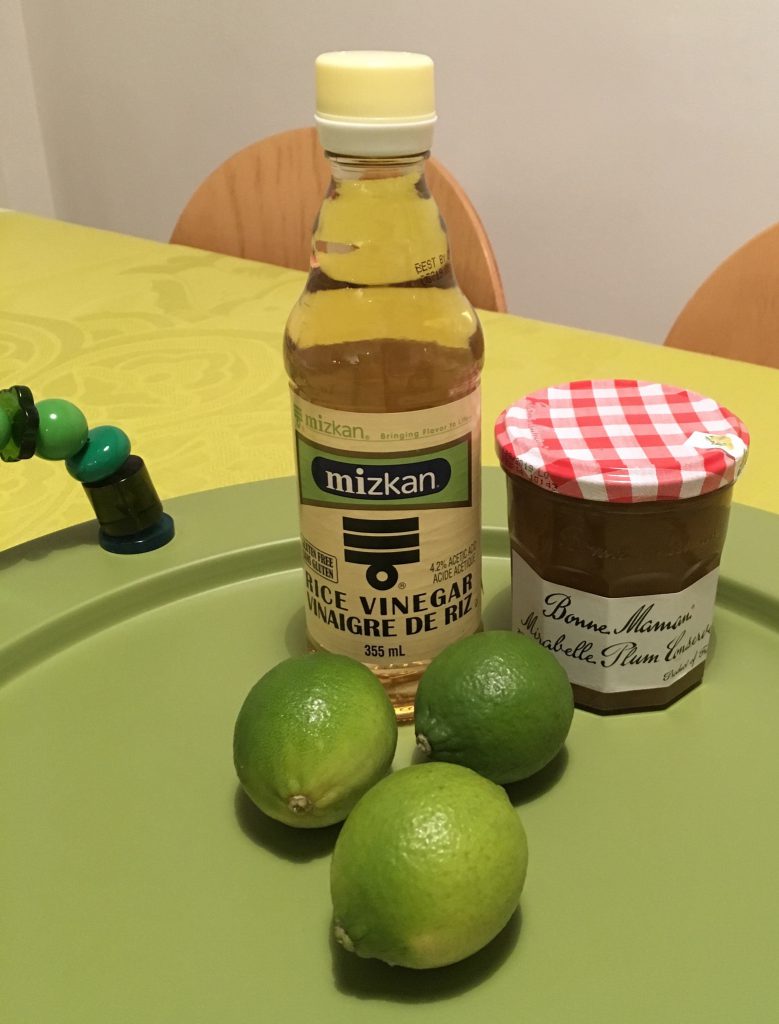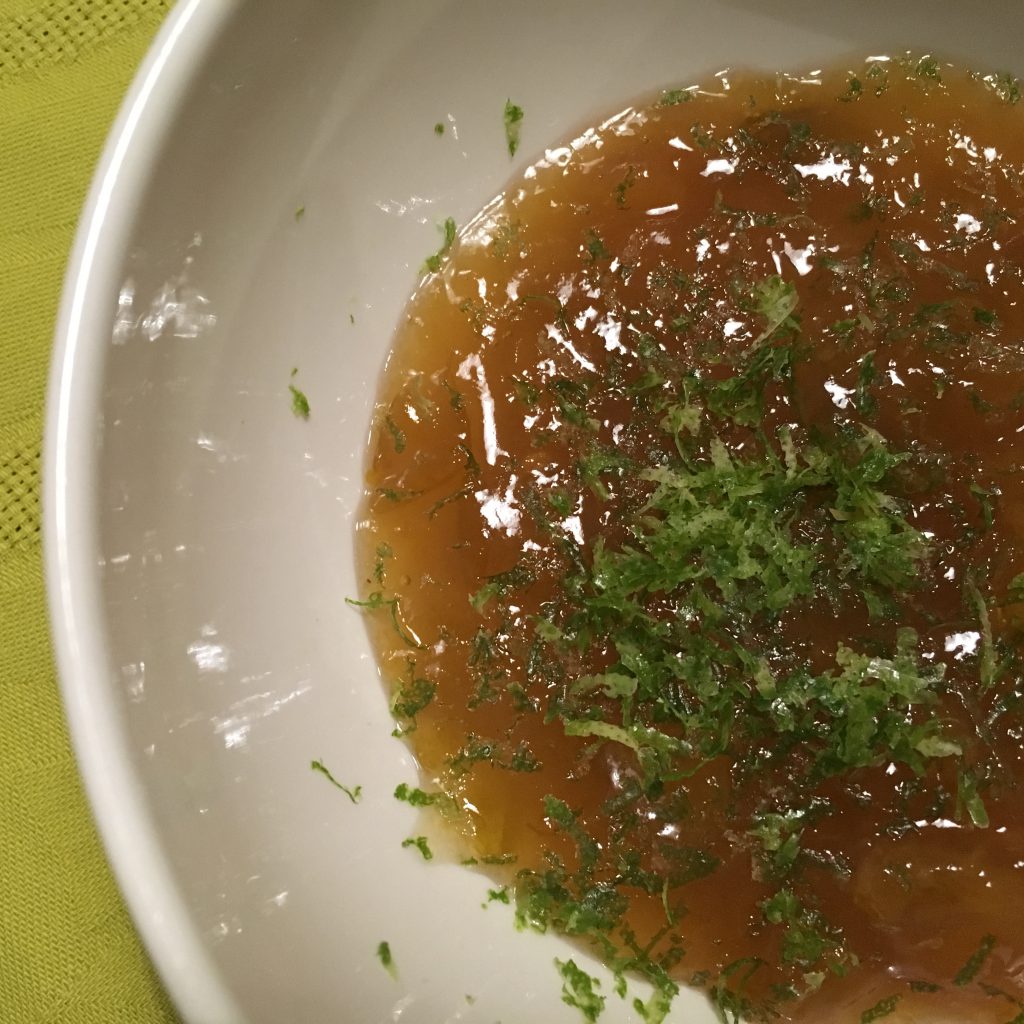 For the crisps on top: slice a packet of wheat wonton skins and deep fry in sunflower oil until crisp and brown. Be careful as it burns very easily.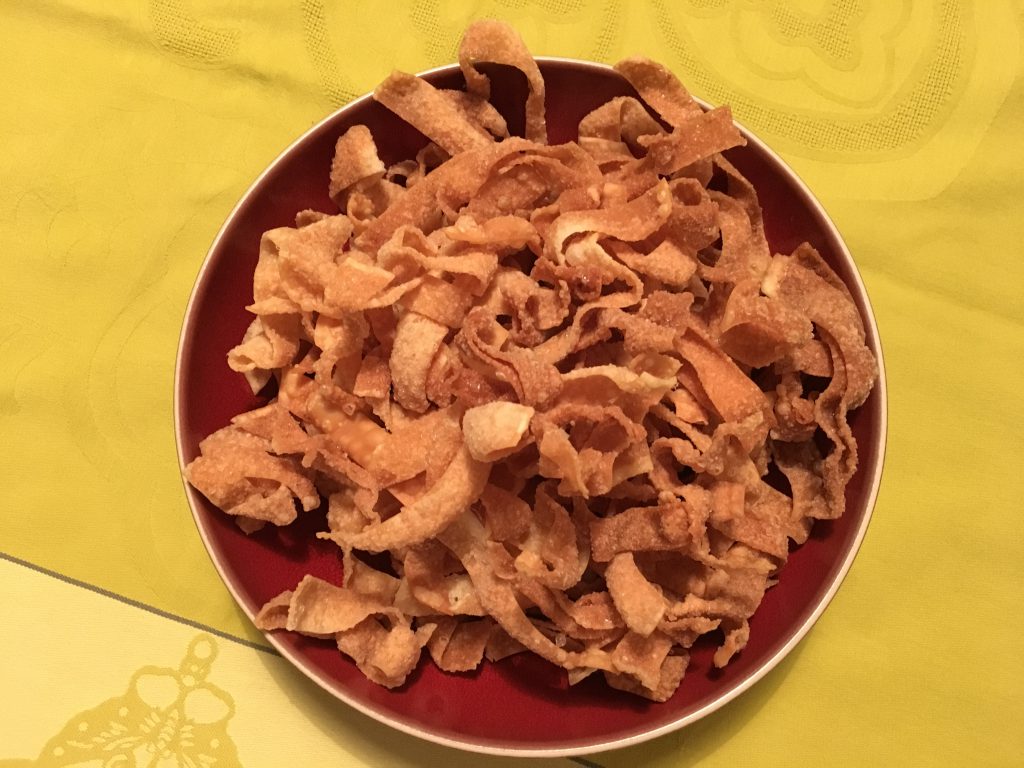 Serve with the dressing, drizzle over some roasted sesame oil and top with the crisps. Using chopsticks, toss high into the air whilst wishing everyone a Happy New Year. At the same time you can also wish for anything else good that you might like to happen this year. Be bold and ambitious.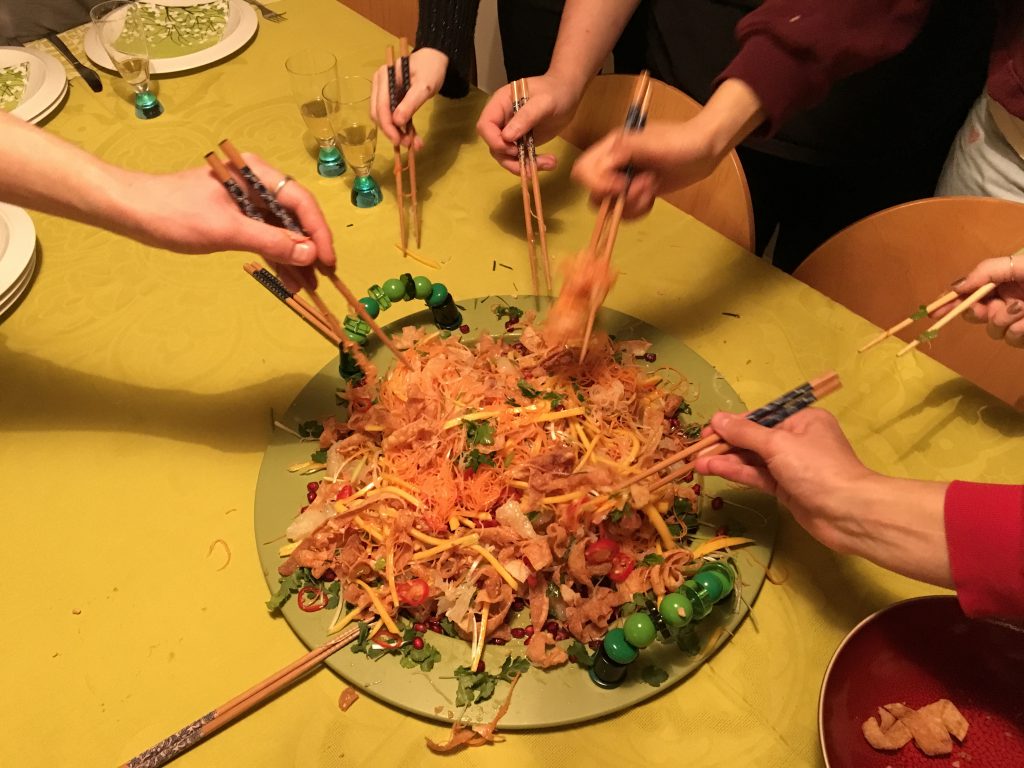 This year we also roasted a whole salmon wrapped in banana leaves (the leaves were from my neighbour's garden in KL) and deep fried prawns. For dessert, something from the children's childhood, an almond jelly and lychee melange from Yan Kit So's Classic Chinese Cookery.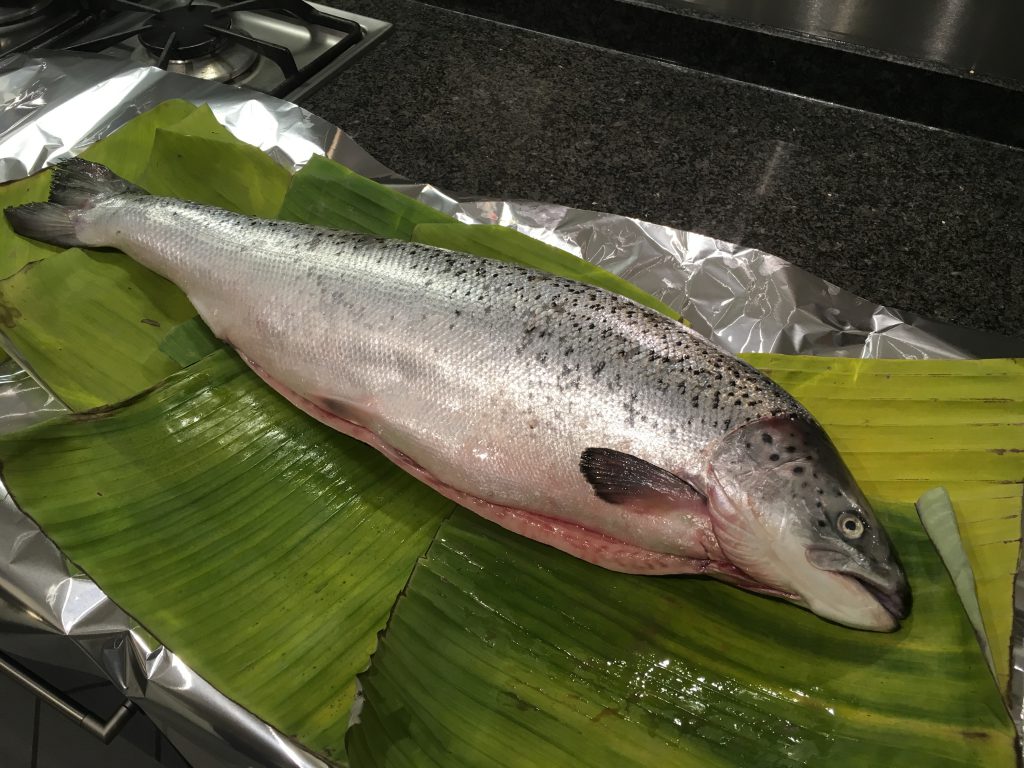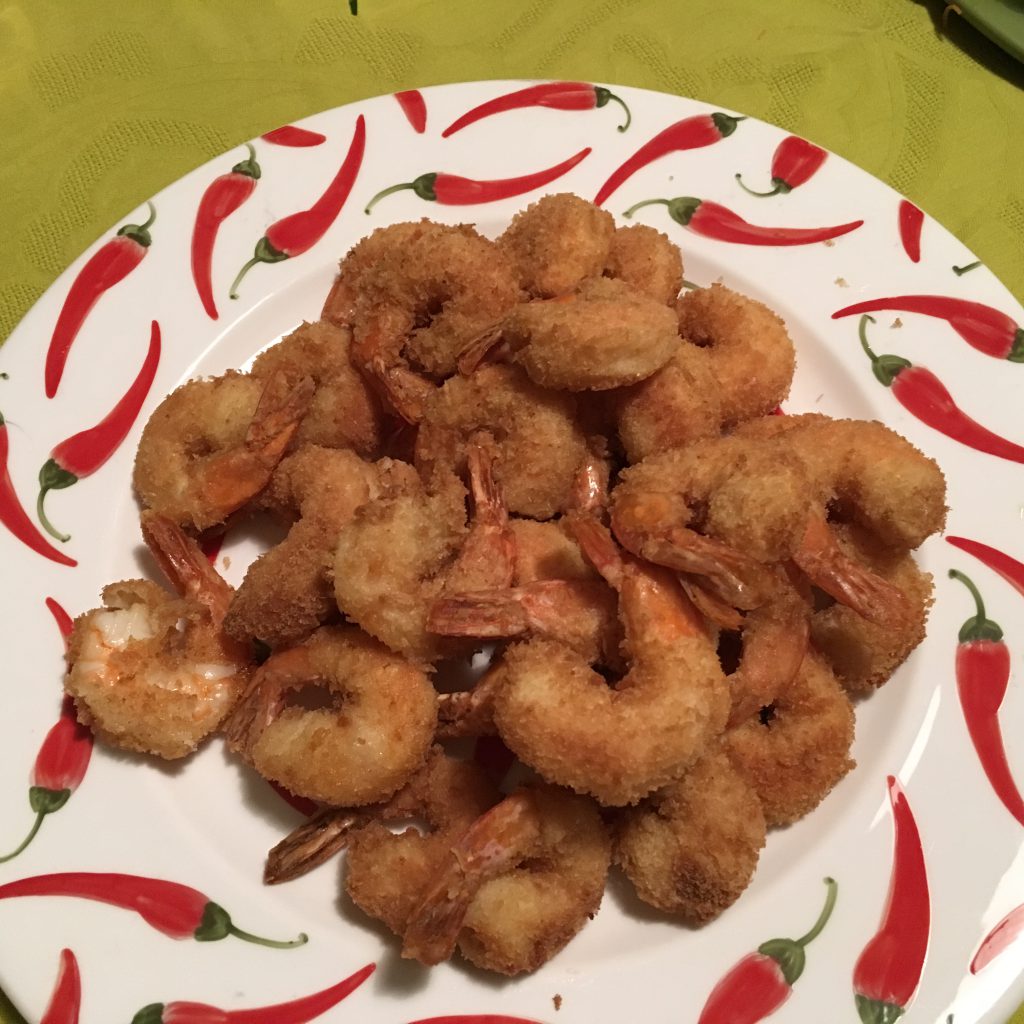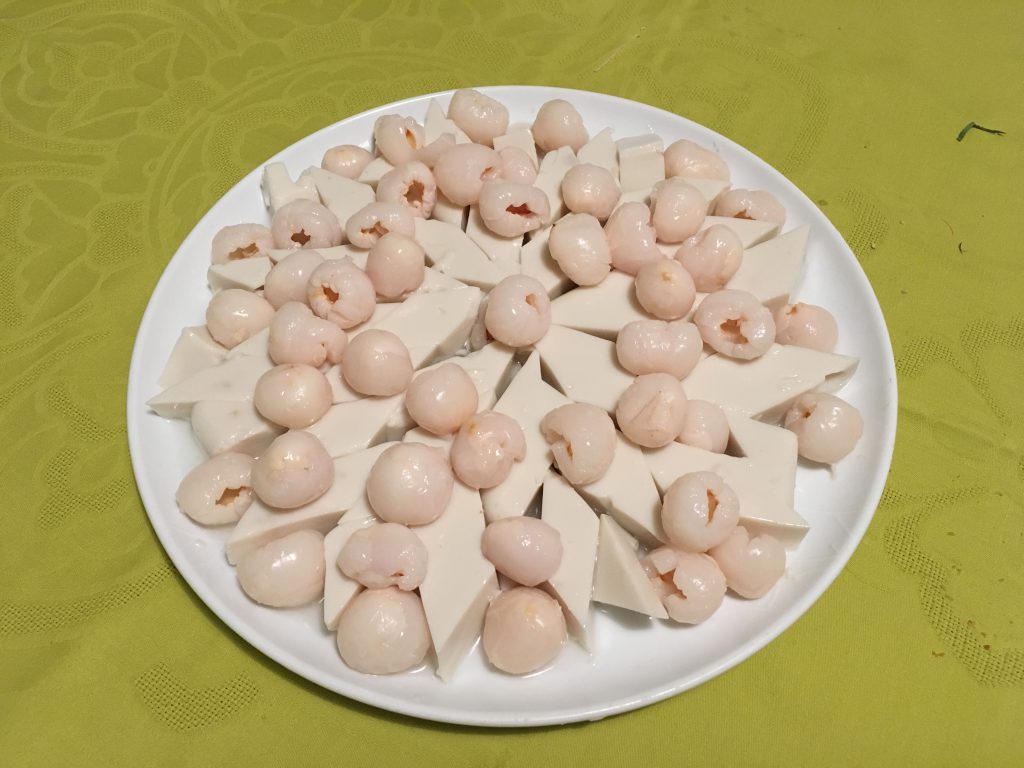 I would like to add a picture of the yee sang KL Sister made, fashioned after our lovely Schnauzer friend Cooper.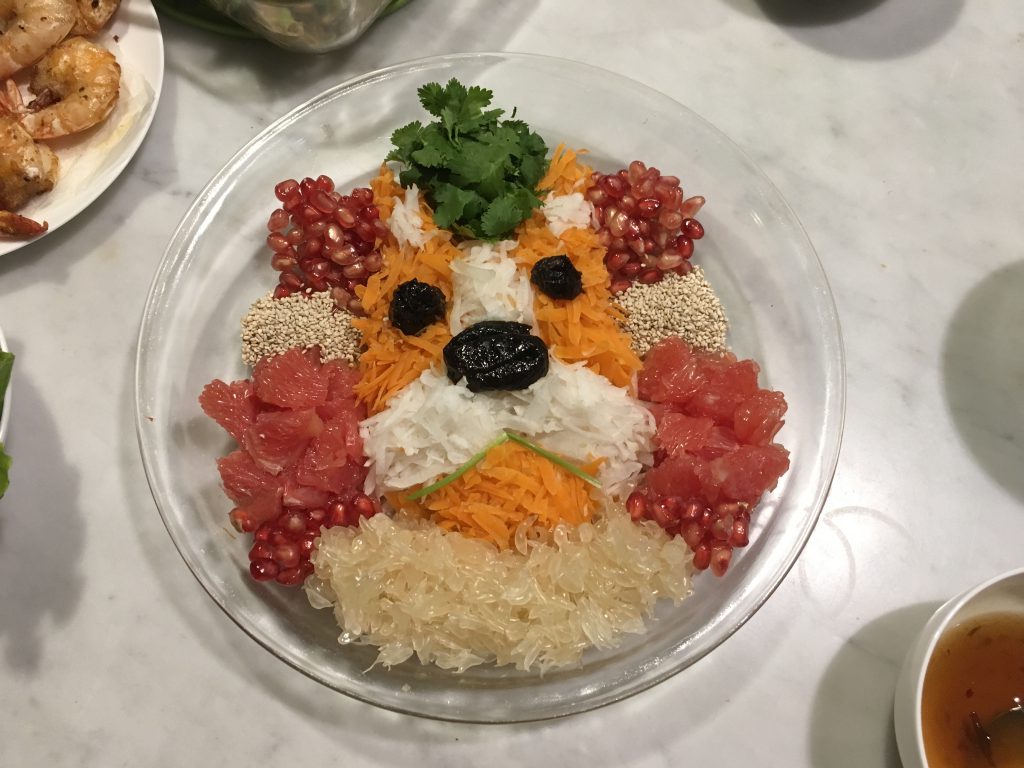 It's time to board the plane for our next adventure. Goodbye London…Gochugaru Girl has left the Terminal Building.