Gochugaru Girl has to switch to Über-woman mode in June, as there are three family birthdays to celebrate, as well as Father's Day on the third Sunday of the month. Then the extended family arrive from the Far East for their annual summer vacation.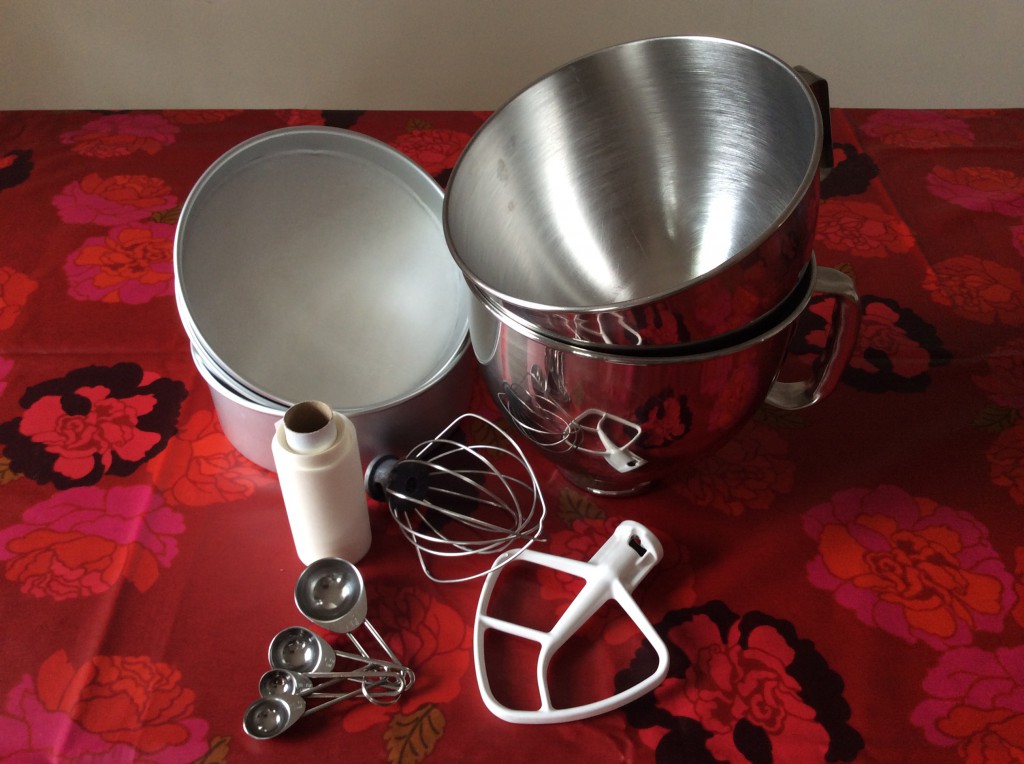 When I find myself short of time but in desperate need to impress, I turn to the recipes that never fail.
For birthday cakes, this means Nigella Lawson's Chocolate Fudge Cake, from her book Nigella Bites*. The genius of this cake lies in its versatility and ease of making. You can make a single, double or triple-tiered cake, or 24 muffins. It can be served un-iced or dressed up to the nines; simple or sumptuous, the choice is yours.
The recipe below is perfect and the minor changes to the method reflect my own handling of the preparation and baking process. I also used a dark chocolate with 90% cocoa solids for the icing, in order to intensify its colour and taste. Maltesers and Minstrels assure appeal and acceptance by those attending a 14th birthday party.
The quantity here makes a three-tiered 20 cm iced cake.
For the Cake:
400 g plain flour
250 g golden caster sugar
100 g light brown muscovado sugar
50 g best-quality cocoa powder
2 teaspoons baking powder
1 teaspoon bicarbonate of soda
½ teaspoon salt
3 large eggs
142 ml sour cream
1 tablespoon vanilla extract
175 g unsalted butter (melted and cooled)
125 ml corn oil
300 ml chilled water
For the Icing:
175 g dark chocolate with minimum 70% cocoa solids
250 g unsalted butter, softened
275 g icing sugar, sieved
1 tablespoon vanilla extract
Maltesers and Minstrels for decorating
You will also need three 20 cm baking tins. it is possible to bake one large cake and then cut this into three horizontal layers before icing. In this case please increase the baking time to 55 minutes.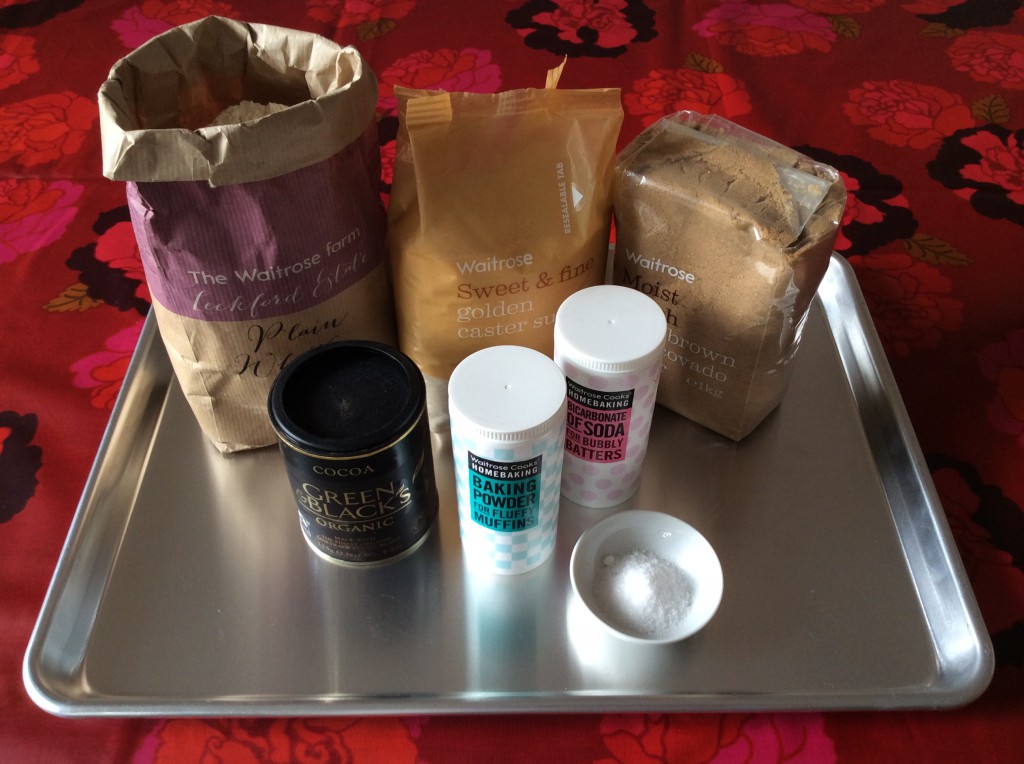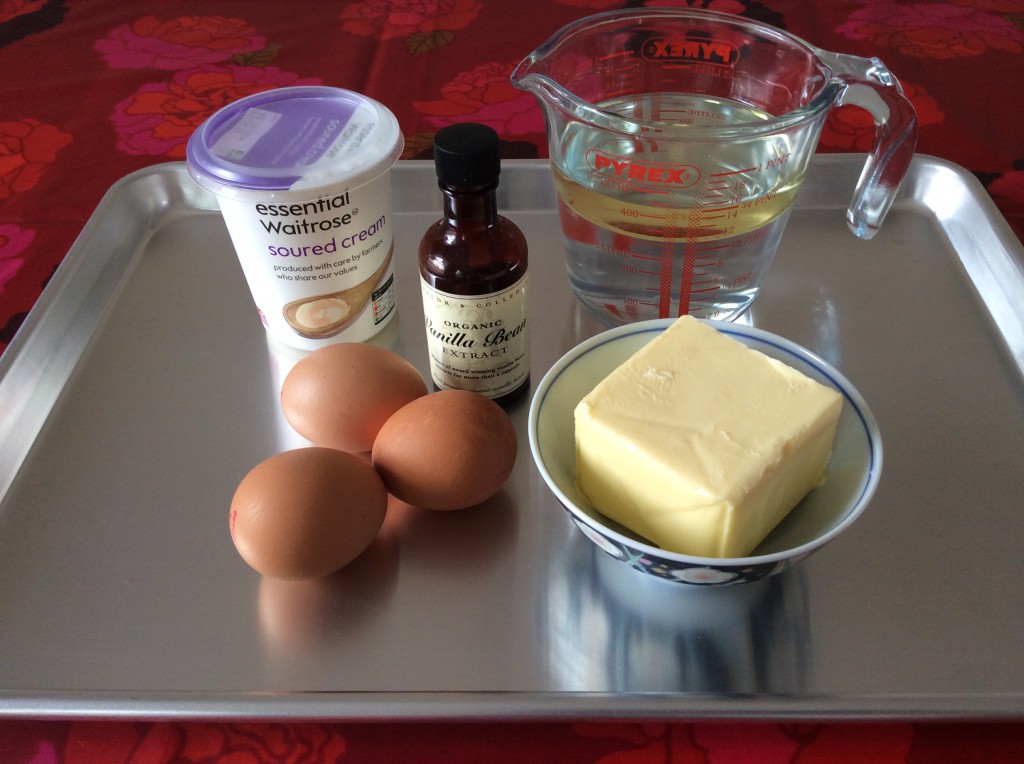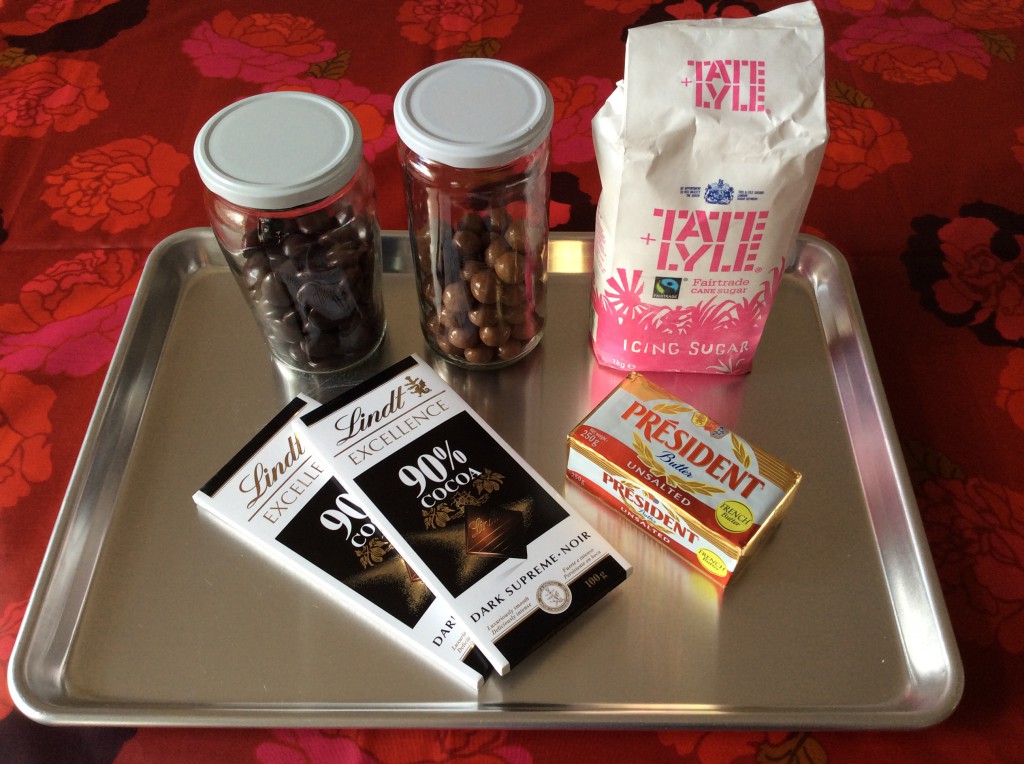 How to Make:
Preheat the oven to 180°C/ 350ºF/ Gas 4. Grease and line the baking tins.
In a large bowl, mix together the flour, sugars, cocoa, baking powder, bicarbonate of soda and salt.
In another bowl or wide-necked measuring jug whisk together the eggs, sour cream and vanilla until blended. Using a freestanding or handheld electric mixer, beat together the melted butter and corn oil until just blended (you will need another large bowl for this if using the hand whisk; the freestanding mixer comes with its own bowl), then beat in the water.
Add the dry ingredients all at once and mix together on a slow speed. Add the egg mixture, and mix again until everything is blended and then pour into the prepared tins.
Bake the cakes for 25 – 30 minutes, or until a cake-tester comes out clean. Leave the cakes to cool slightly in the tins before turning out onto a wire cooling rack to cool completely.
To make the icing, melt the chocolate in a glass bowl sitting over a pan of simmering water, and let cool slightly.
In another bowl beat the butter until it is soft and creamy,  using a freestanding or handheld electric mixer. Add the sieved icing sugar and beat again until everything is light and fluffy. Then gently add the vanilla and chocolate and mix together until everything is glossy and smooth.
Use an icing knife to spread over the chocolate icing layer by layer before swirling the remaining frosting around the entire cake. Decorate the top with the Maltesers and Minstrels.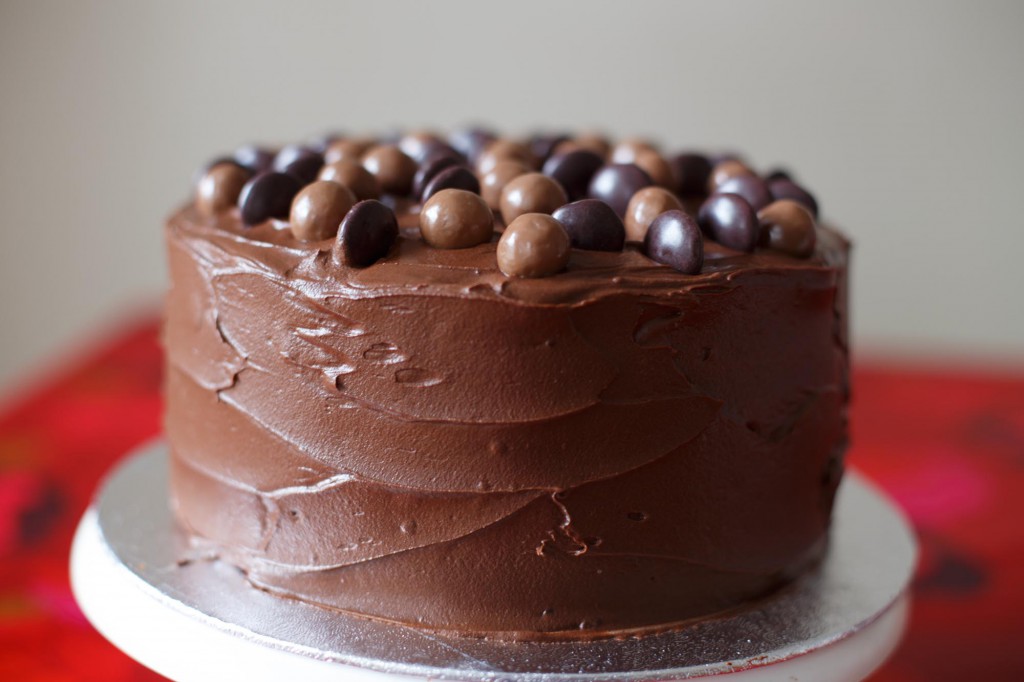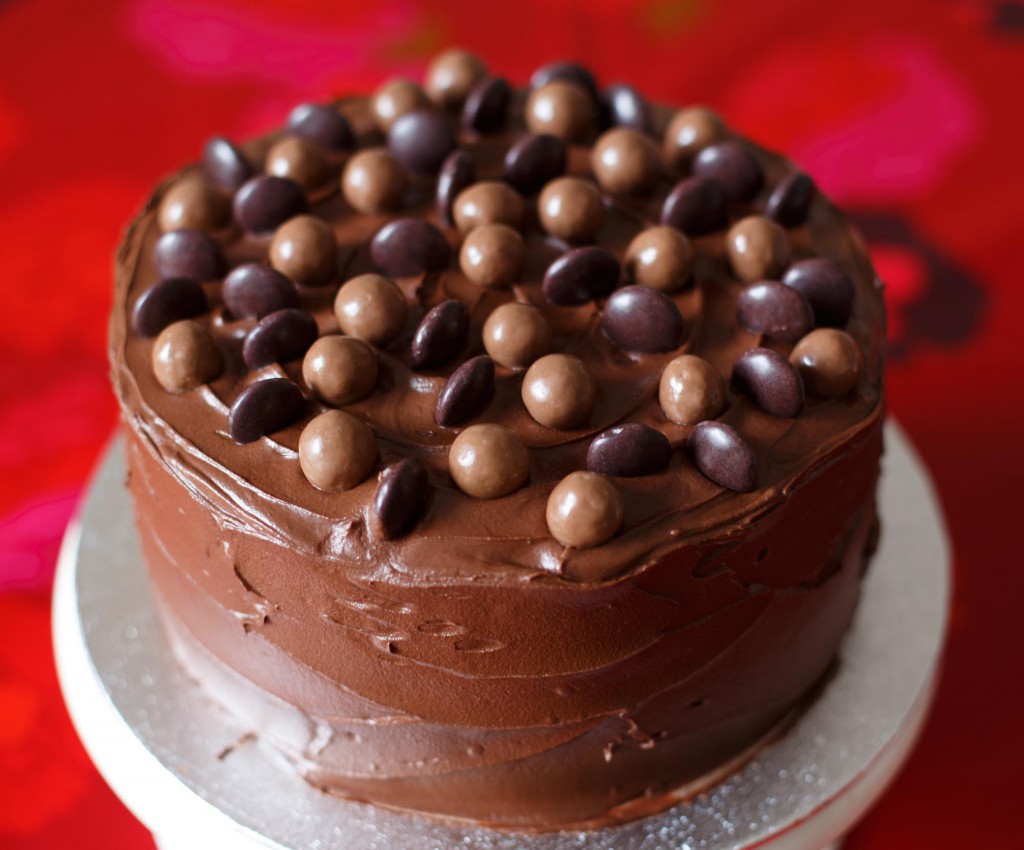 *Nigella Bites by Nigella Lawson, Published by Chatto & Windus, ISBN 978-0701172879.