SEOUL DIARY: Thursday 14 November 2019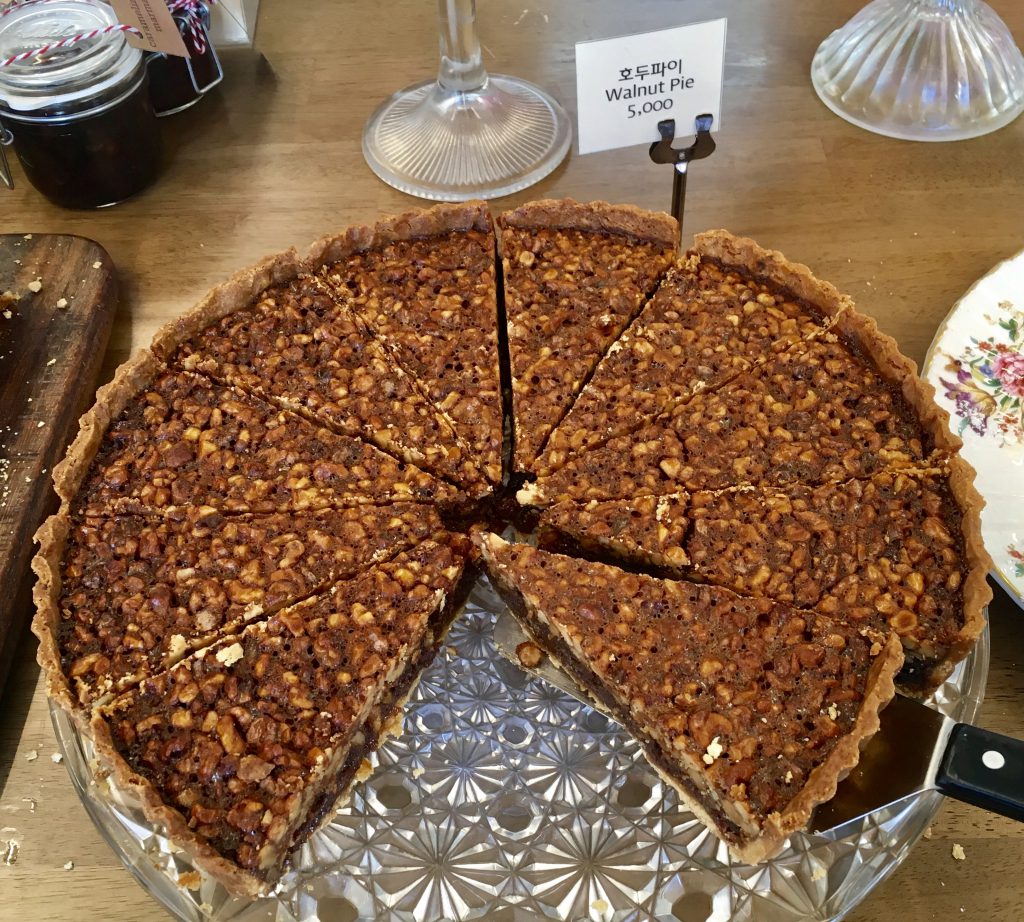 As we contemplate our final day in Seoul, I have to concentrate on what is possible to achieve in a day. People have bucket lists which take them round the world. I am happy to settle for an extended stay in Seoul because it seems to me there is enough to see and do here without ennui ever setting in.
TO START THE DAY
As in previous days, we have breakfast in our hotel room and this morning we share a slice of citrus cake and a chocolate bun which we picked up the day before from Cafe Onion.
According to Cafe Onion's CEO Yu Zu-hyung more than 60 percent of sales at Onion Anguk come from foreigners, and about 40 percent for Onion Seongsu. In total, more than 50 percent of Onion's sales come from foreign customers.
Hands up: I am one of those foreign customers, and a very satisfied one at that.
How do I describe this? Cafe Onion's chocolate bun filled with chocolate creme patisserie coated in chocolate and puffed rice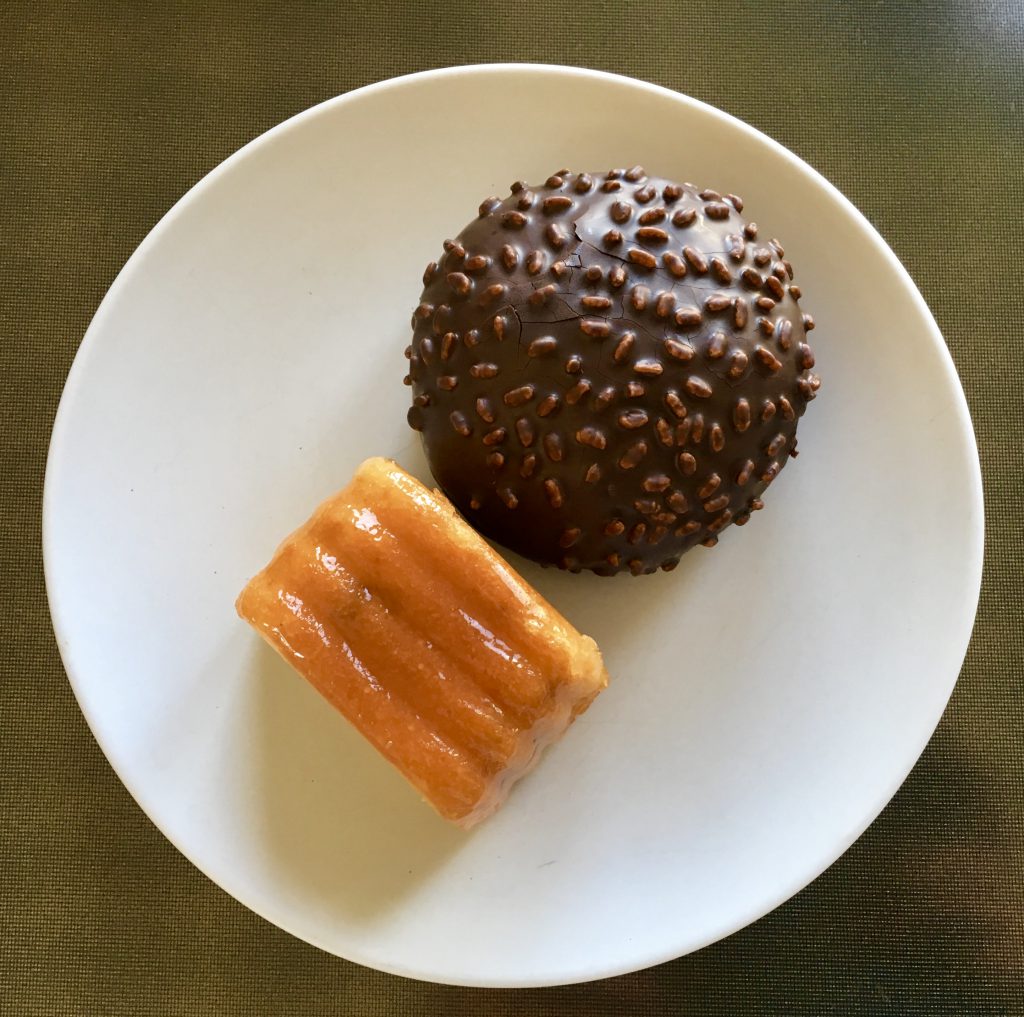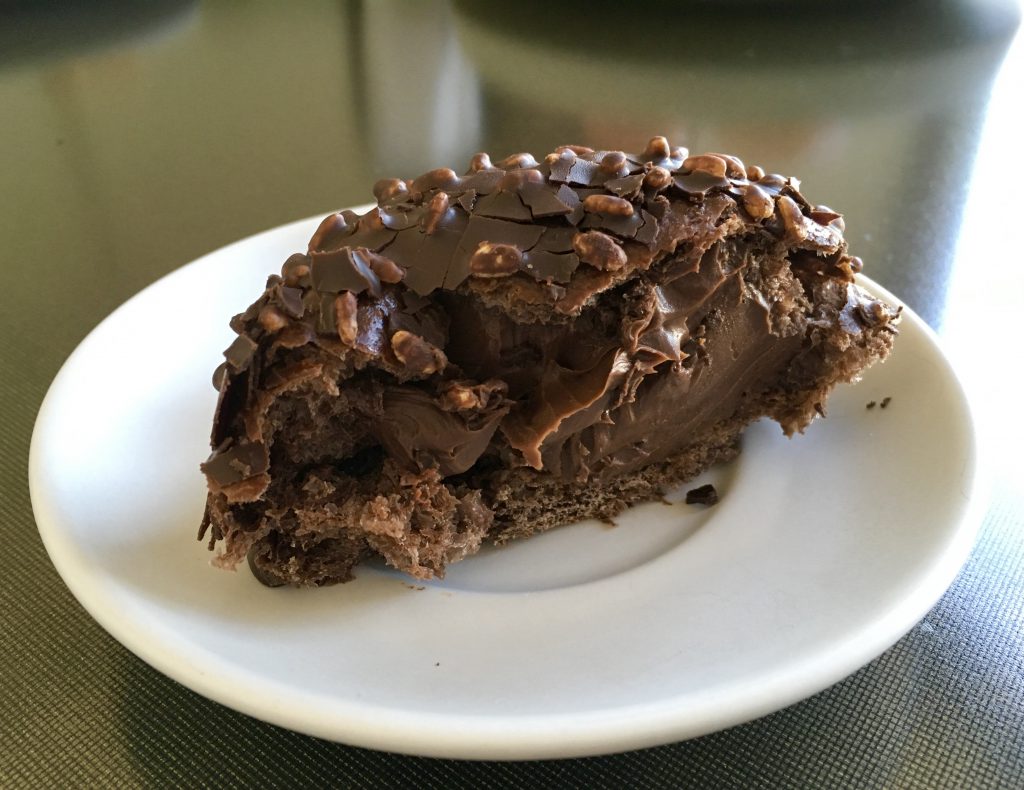 TO STROLL (1)
We take a bus to Buam-dong which we have enjoyed exploring before, and start at the Whanki Museum 환기미술관. Kim Whanki was one of Korea's foremost abstract painters and I largely enjoyed viewing the pieces displayed in the museum. Some of them would not look out of place as a modern print for fabric, in the style of Marimekko.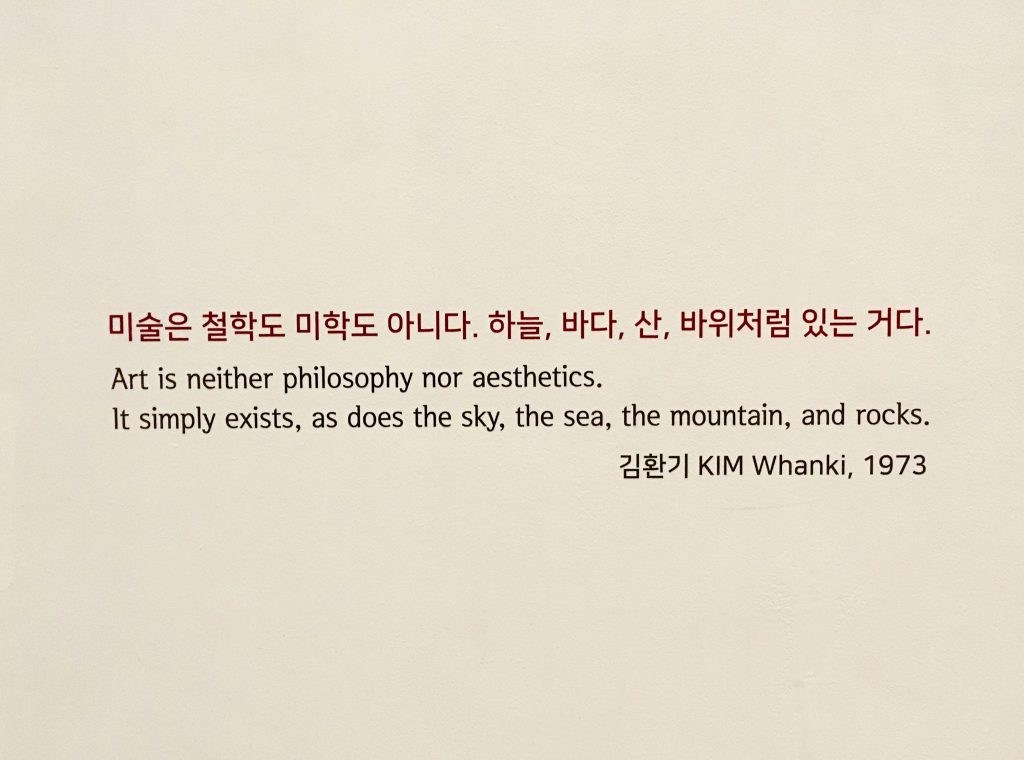 10-Ⅱ-73 
25−V−70 #173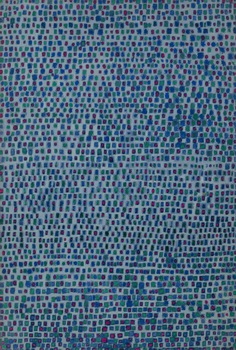 The grounds of the museum also present beautiful images in the form of autumn leaves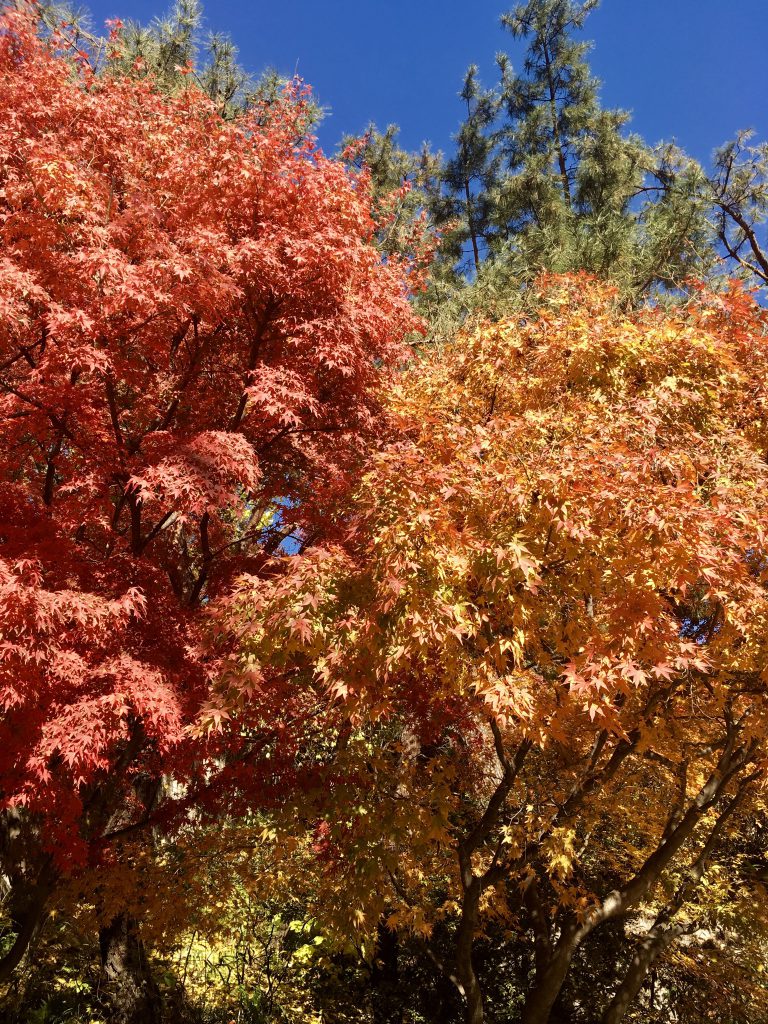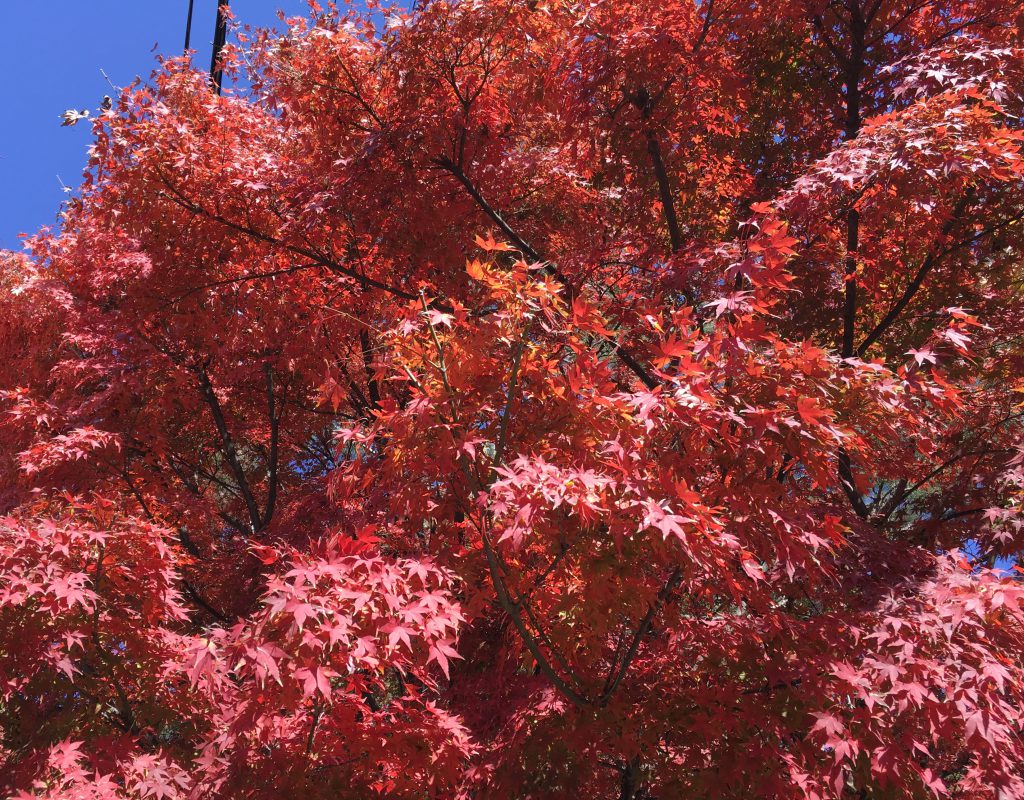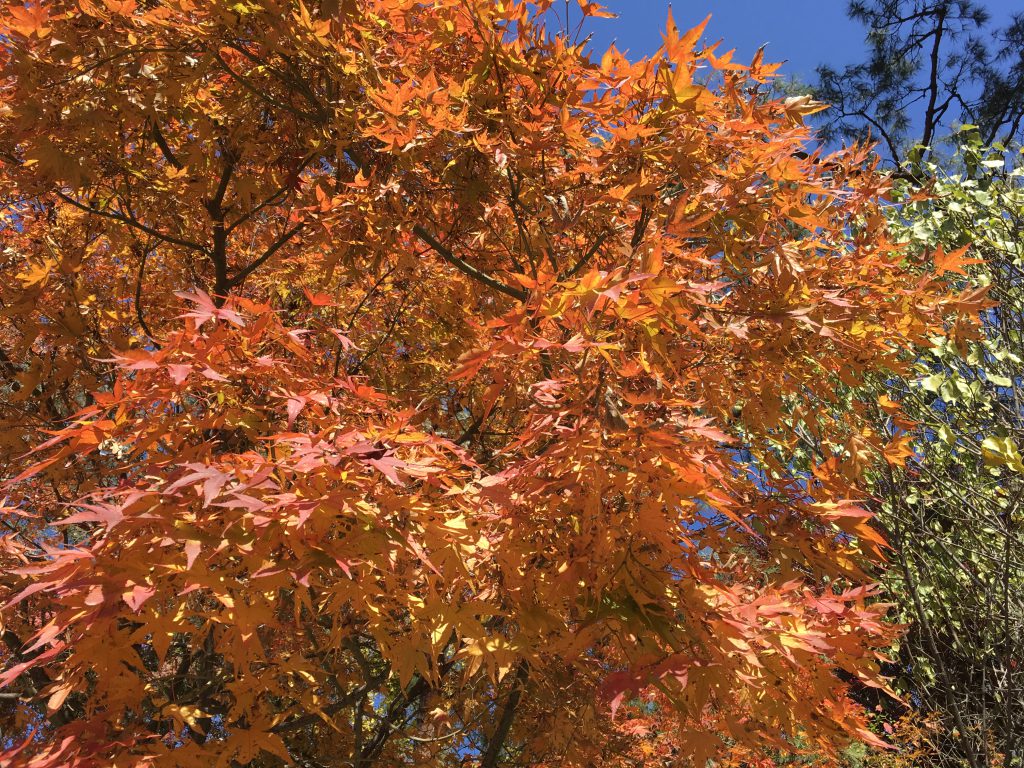 A quince tree at the entrance to the museum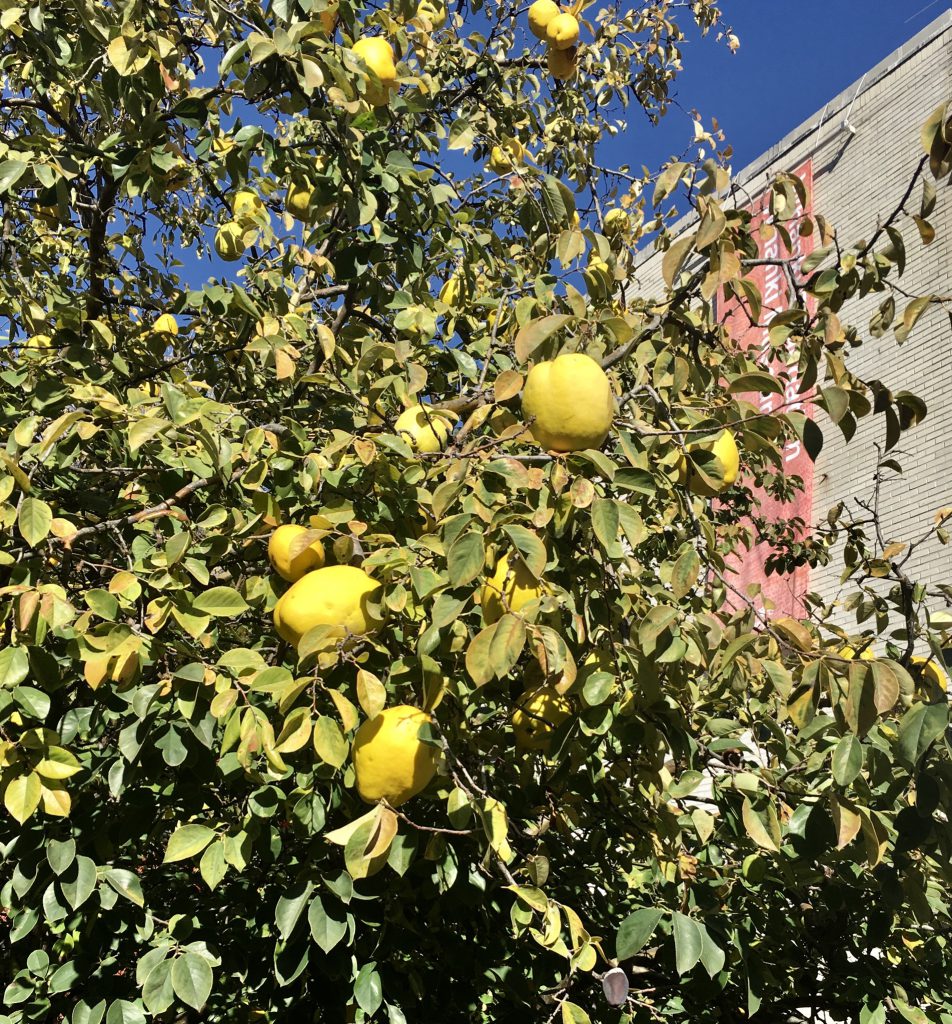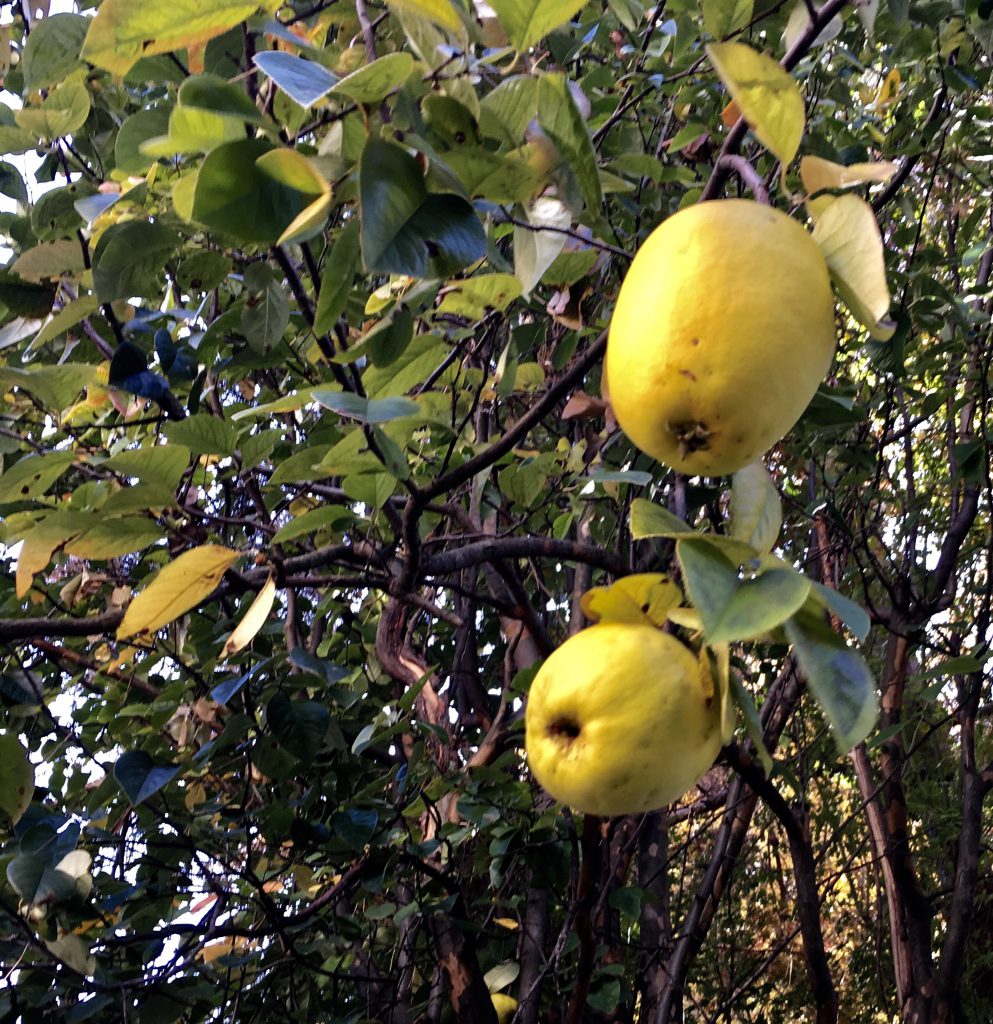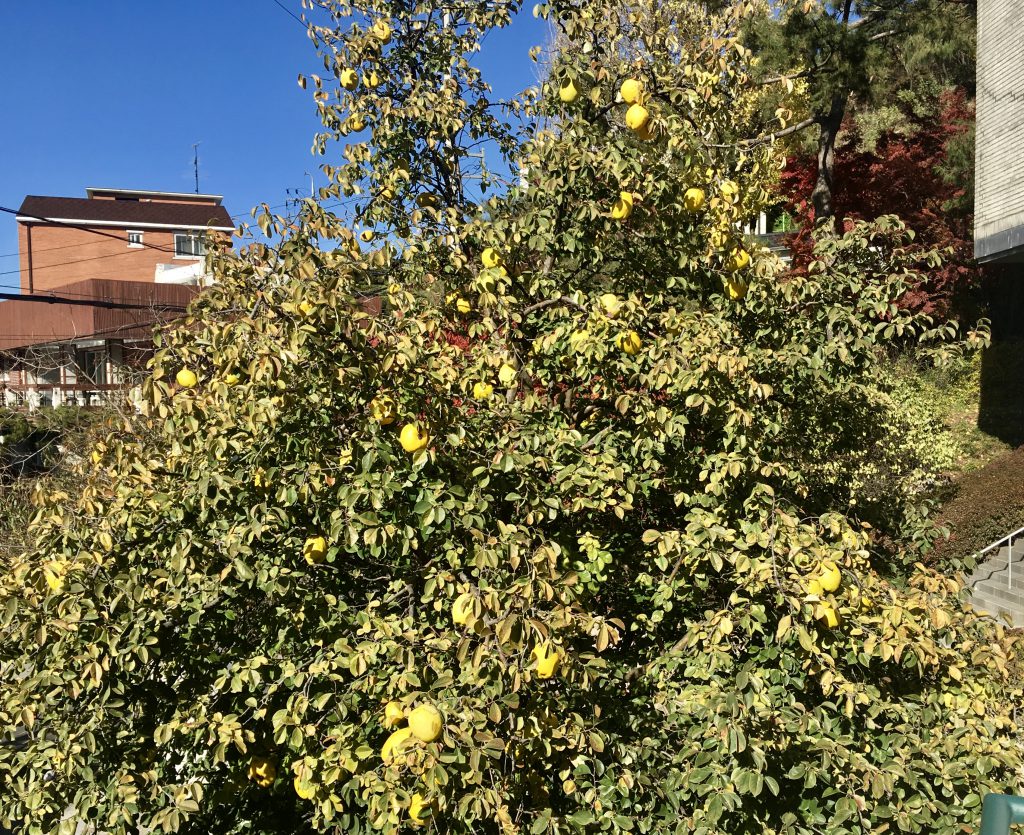 TO PAUSE
Actually, this was more of a long wait in the cold than a pause, as there was a queue at Jaha Son Mandu. I had wanted to visit this dumpling restaurant for a long time but always ended in the fried chicken shop each time we came to this area.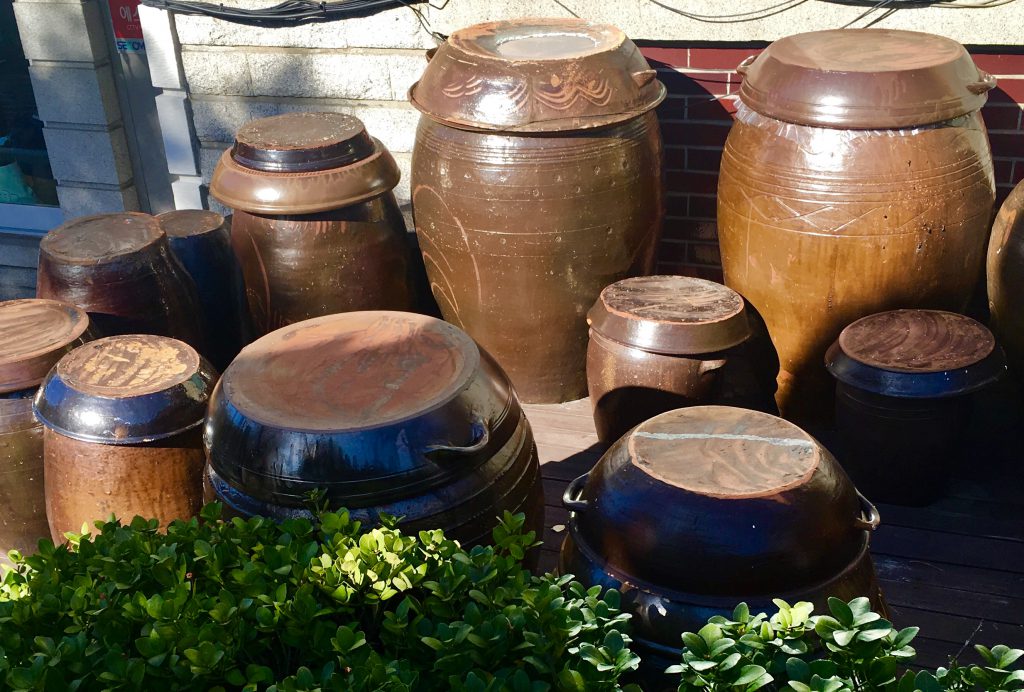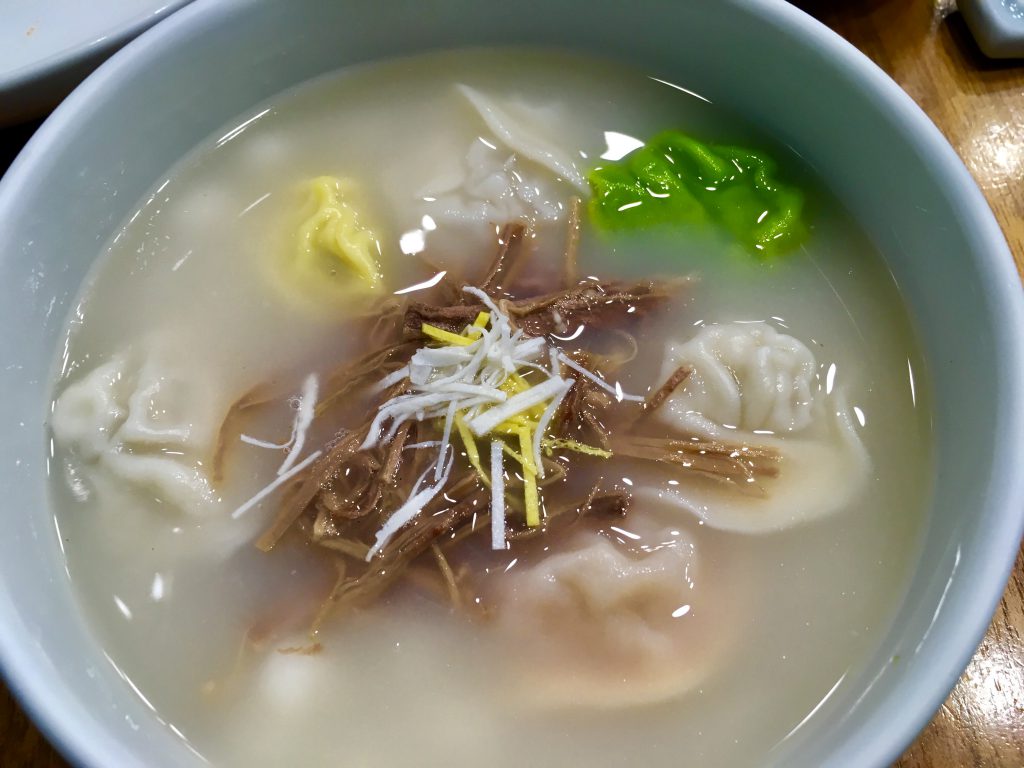 TO REVISIT
SCOFF Bakery has expanded its Buam-dong premises and now has a cafe attached. Uniquely, the scones here are triangular in shape which simply means more of a crunchy surface to bite into.
I love scones and have had them in all the top hotels in London, and I make some very good ones myself. However for novelty and atmosphere, I would come here anyday. As you can see there are many other good bakes here to try besides the scones.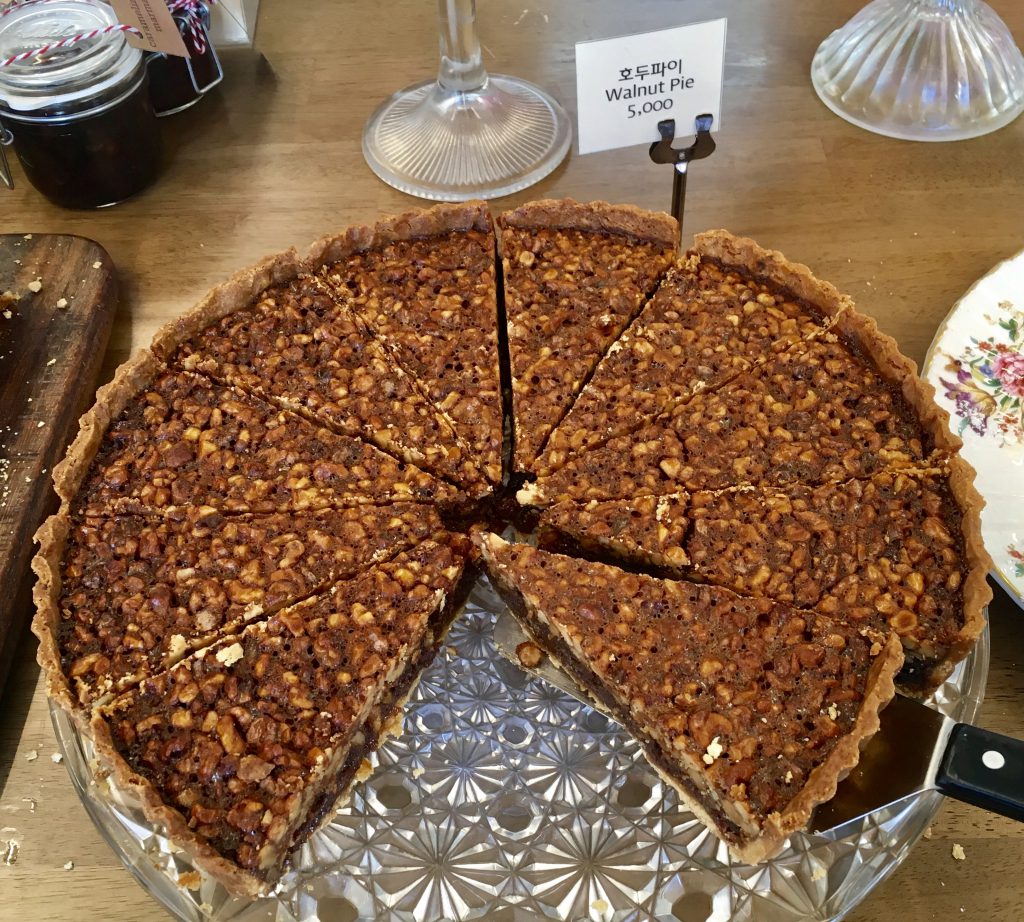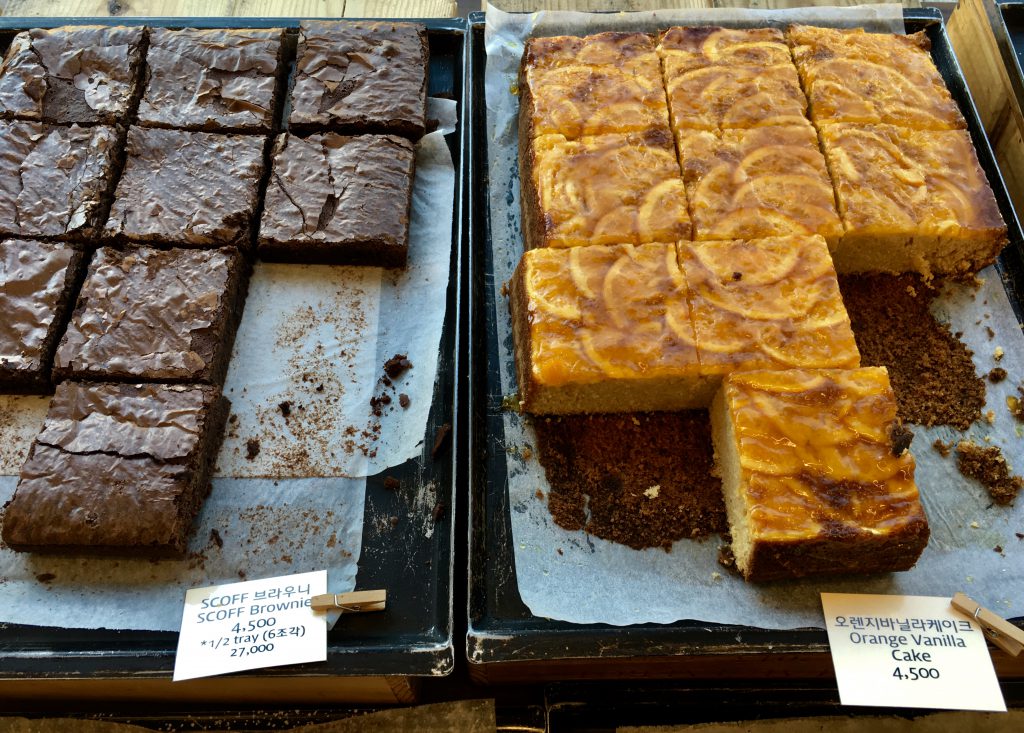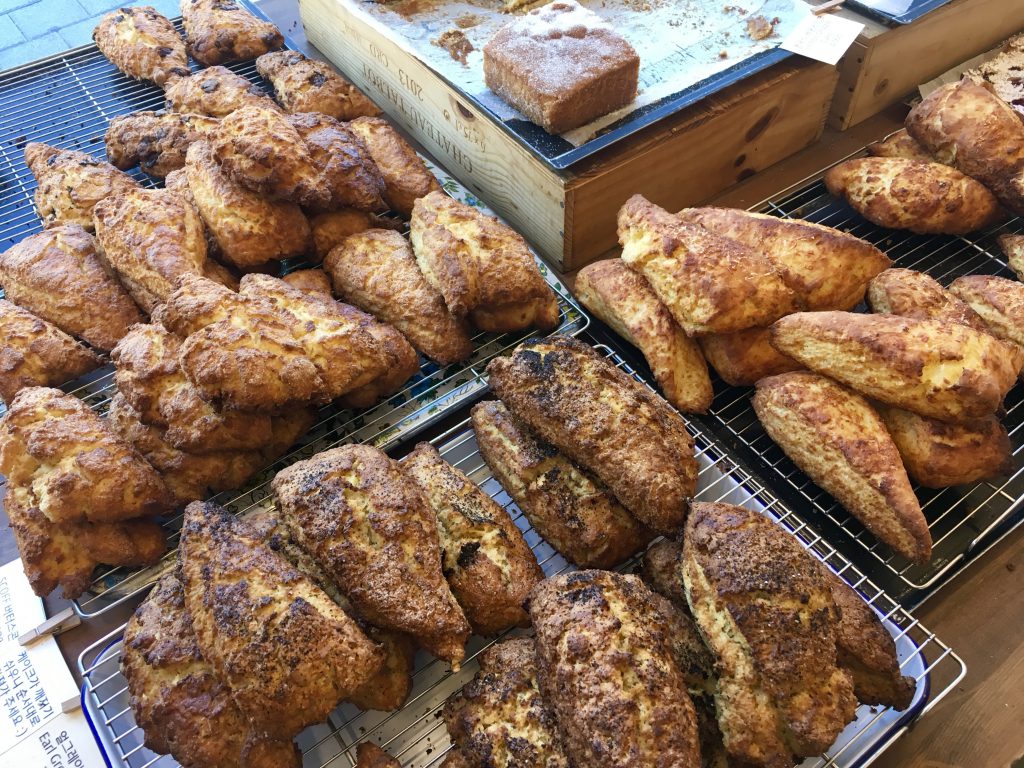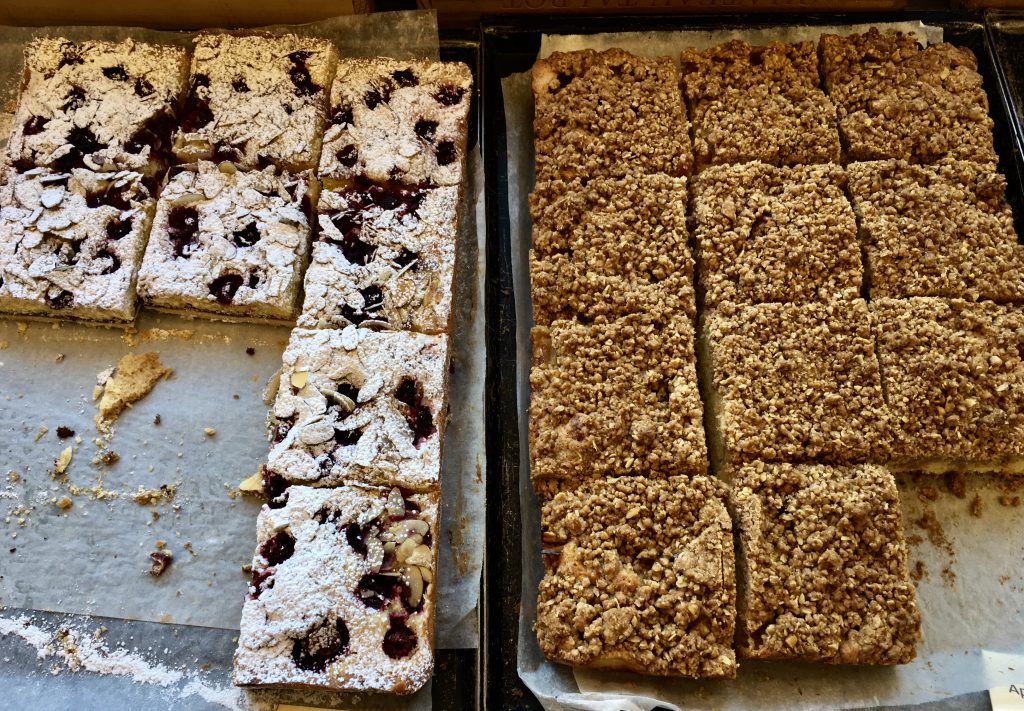 TO STROLL (2)
Tongin market 통인 시장 was on the way back to the hotel and so we wandered in to have a look at the fresh produce, cooked foods and even ready-prepared kimchi. SCOFF has opened their second branch near here at 31 Pirundae-ro 5 ga-gil, Nuha-dong / 누하동 피룬대로 5가길 31.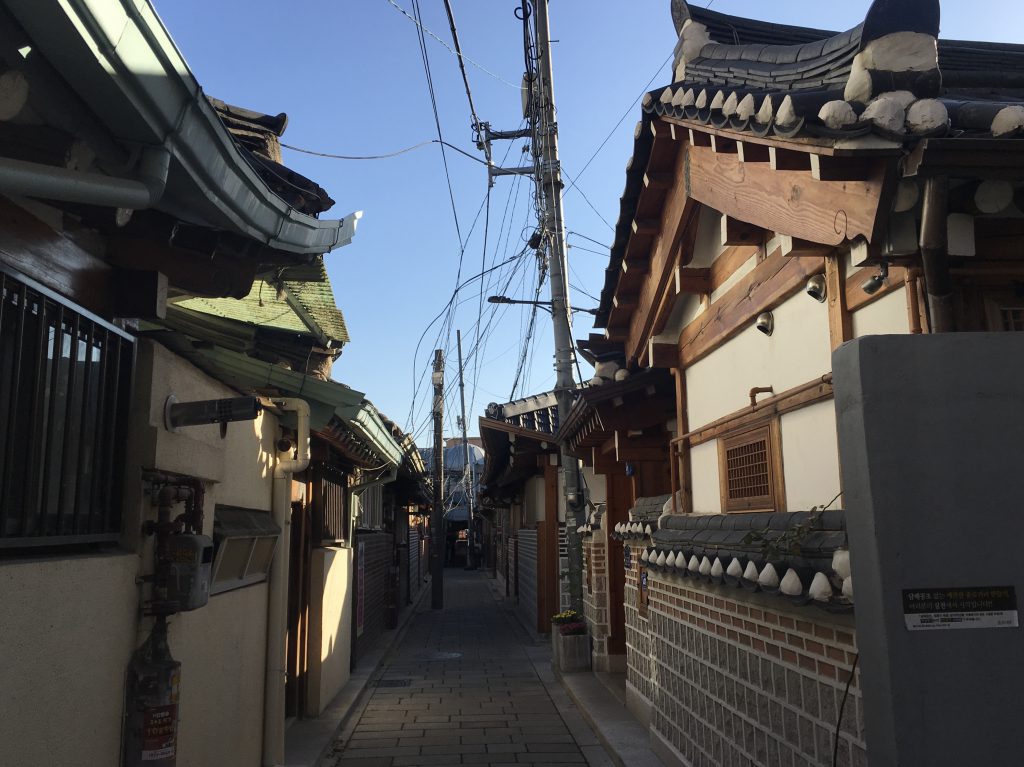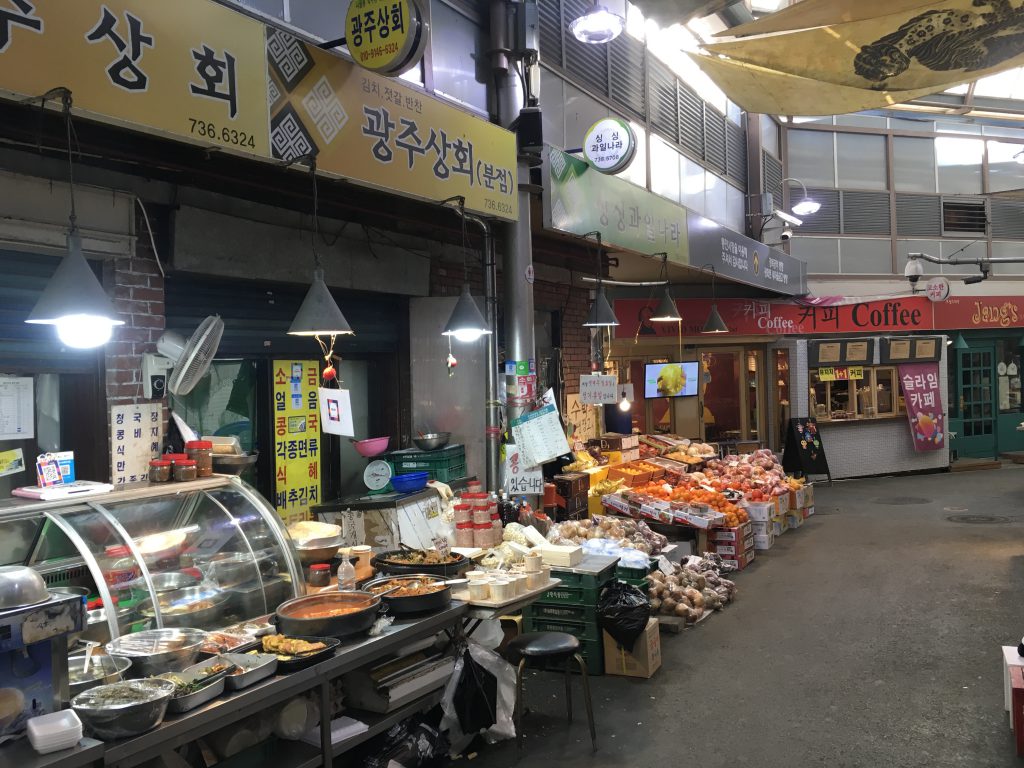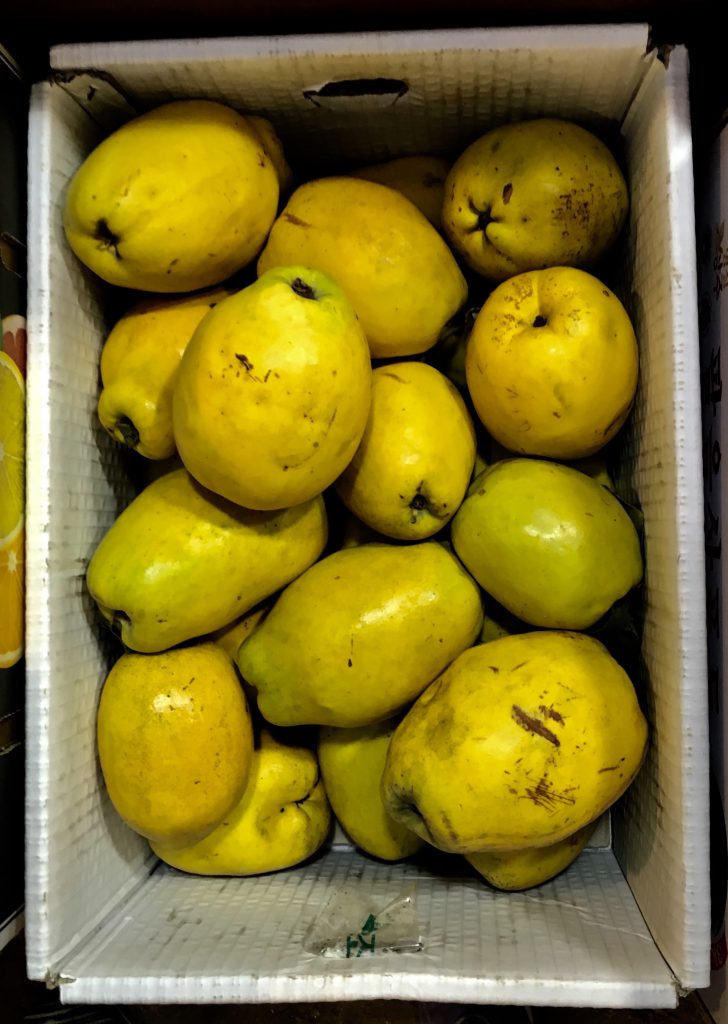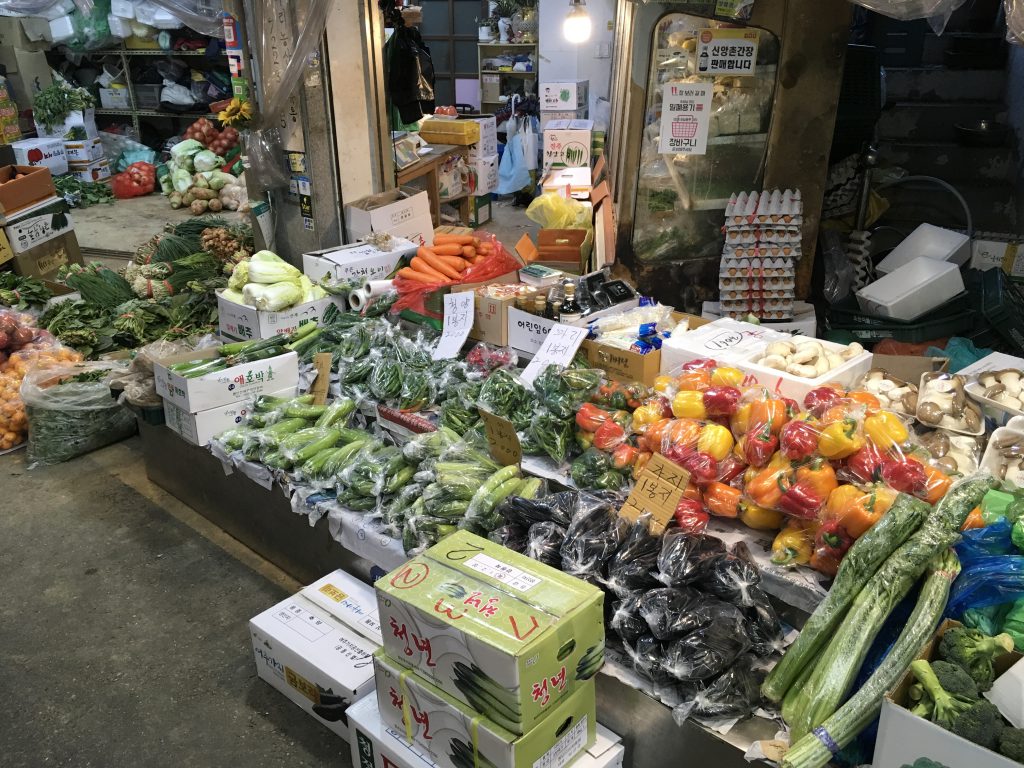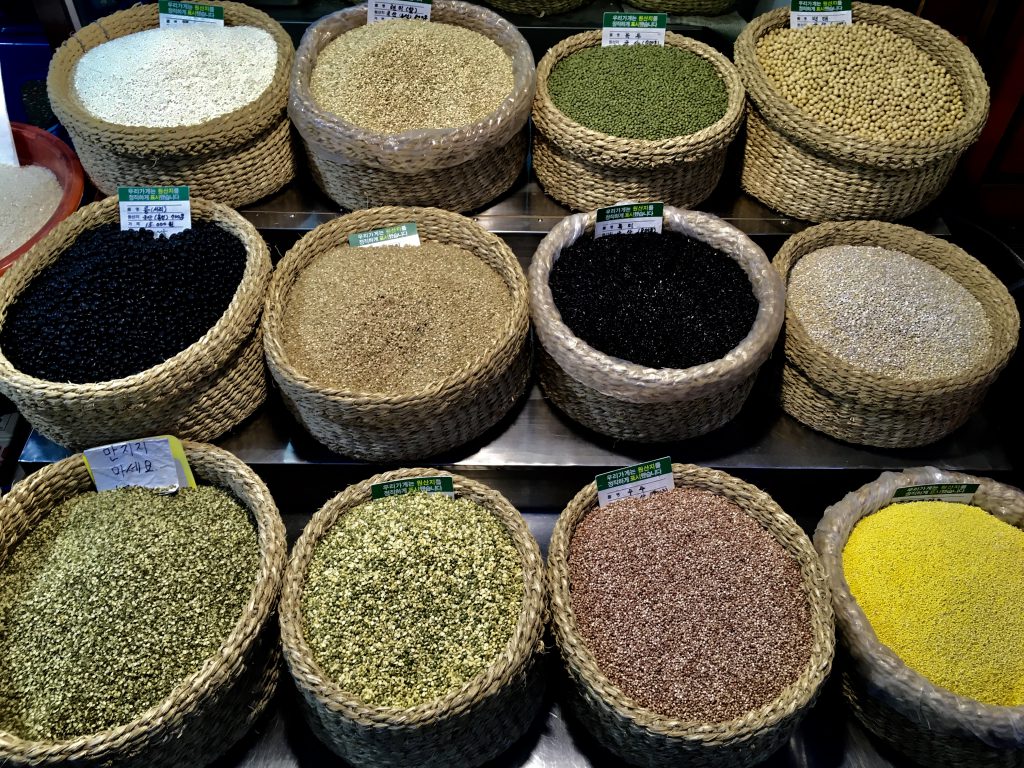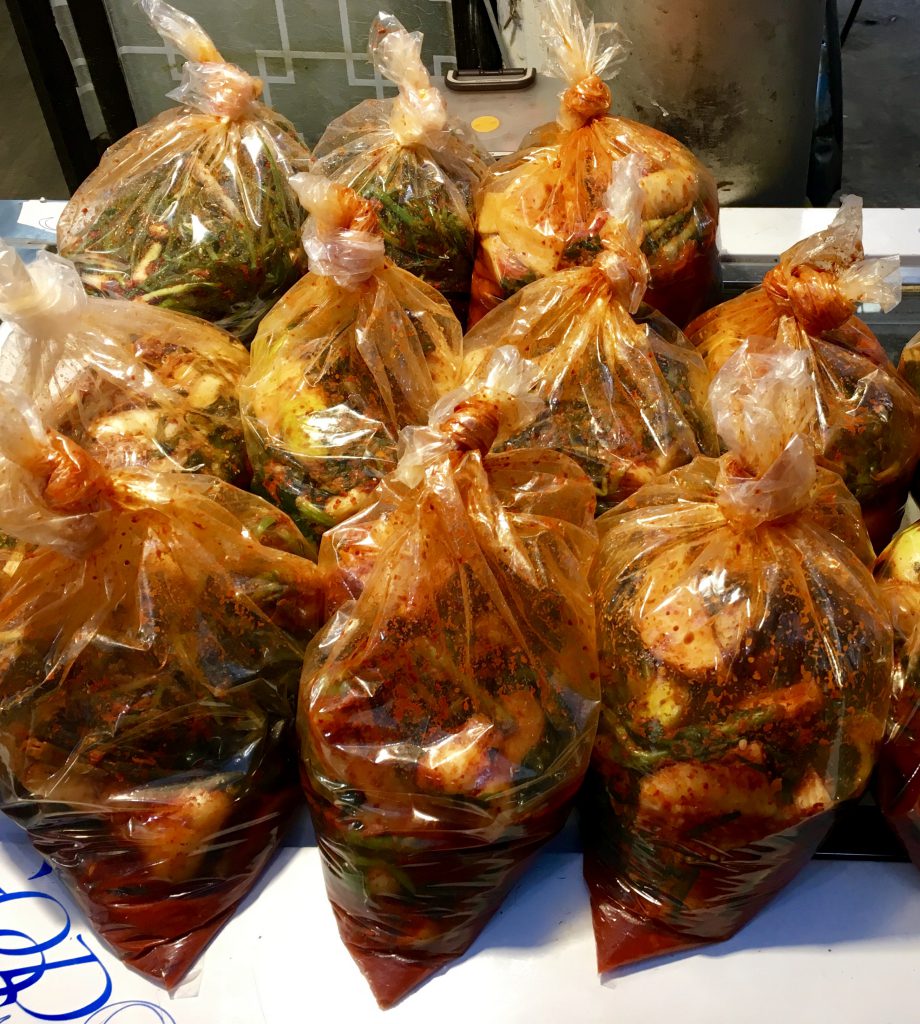 Walking a little further I remembered there are very good croissants and bread at Paul and Paulina 폴앤폴리나, address 42 Sajik-ro 8-gil, Jongno-gu / 종로구 사직로 8길 42.
Personally speaking I can eat a whole croissant or pain au chocolat by myself but I resist, and share one with Mr Gochugaru whilst having a hot chocolate at Holly's Coffee. Their festive tree reminded me that I had about a month to get ready for Christmas.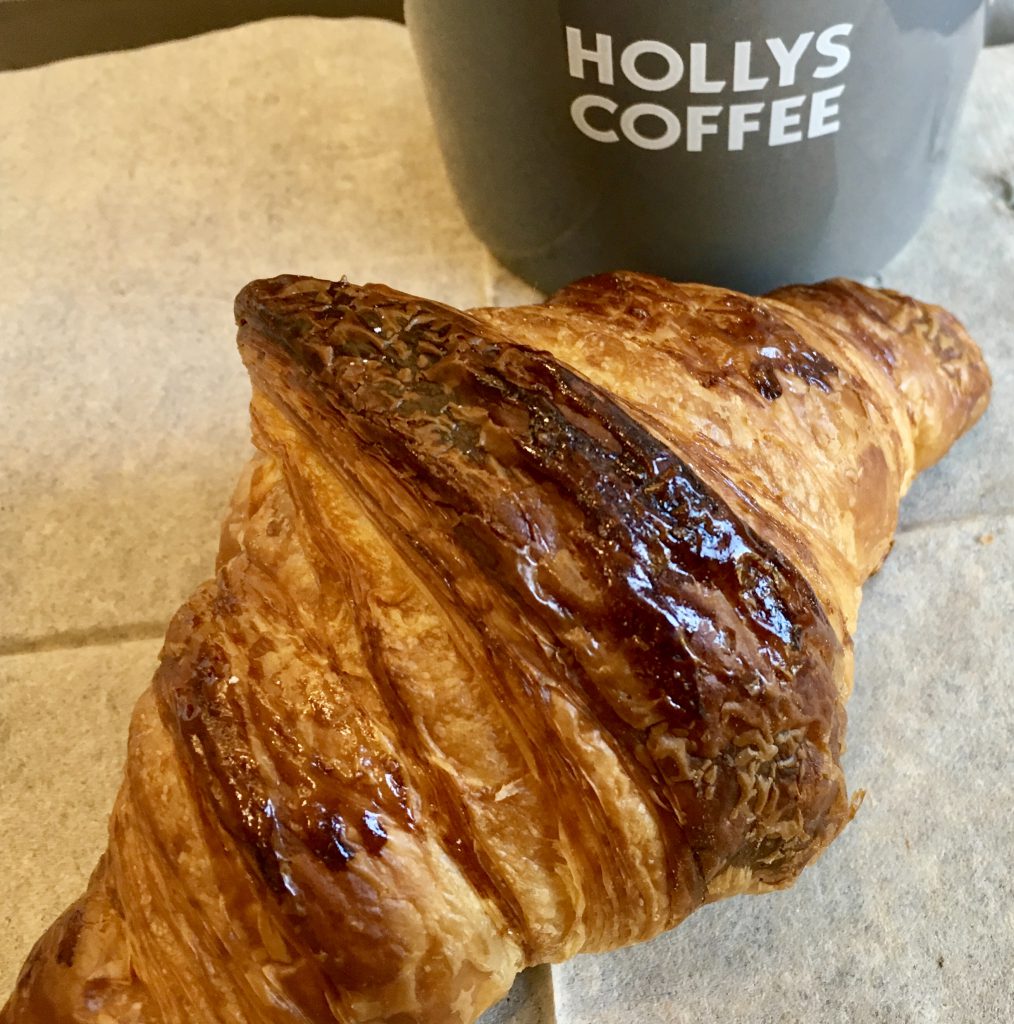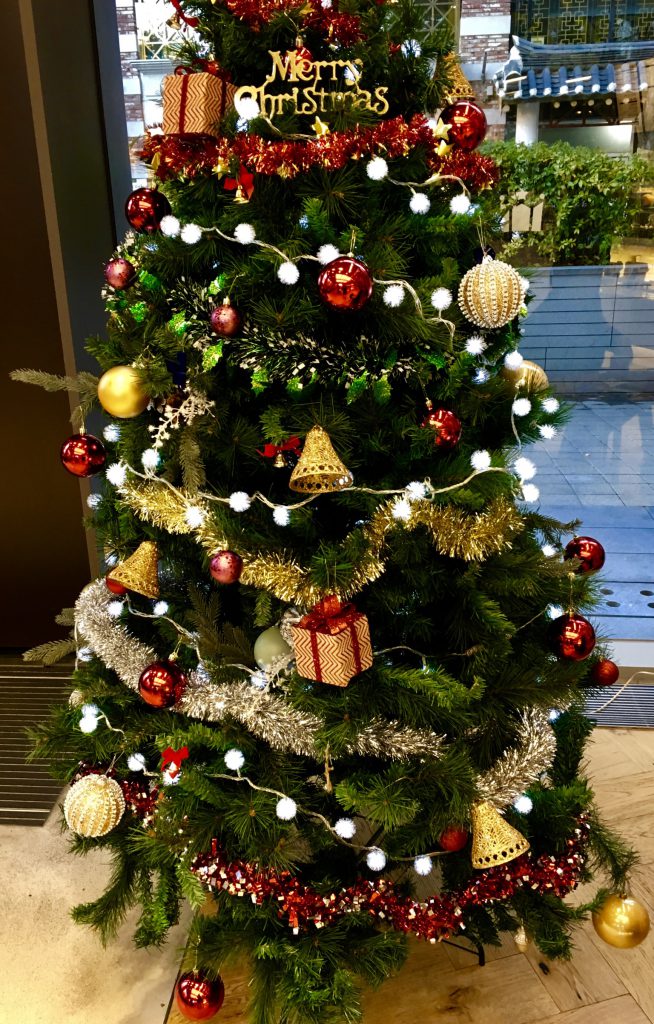 TO END THE DAY
At the end of a long week of walking, eating and exploring we decide to have a simple dinner of doenjang jiggae 된장 찌개, bean paste stew, at Gran Seoul. Then we walked to D-Tower to have a final soft ice cream before starting our packing.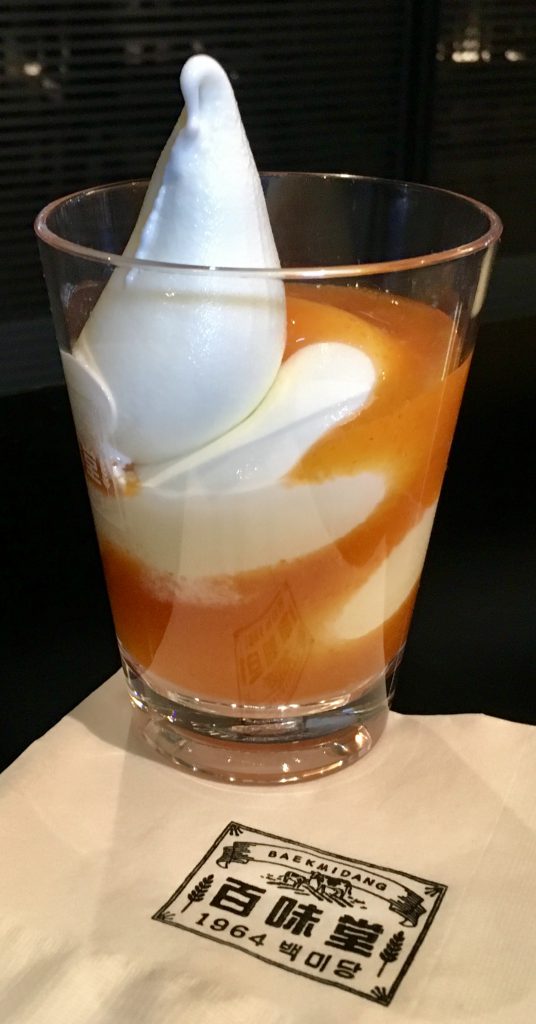 TO EXIT
The next day we left very early for the airport. Breakfast was in the Asiana Airlines First Class Lounge (courtesy of the BA Gold Card) and we shared the slice of pecan pie we bought at SCOFF.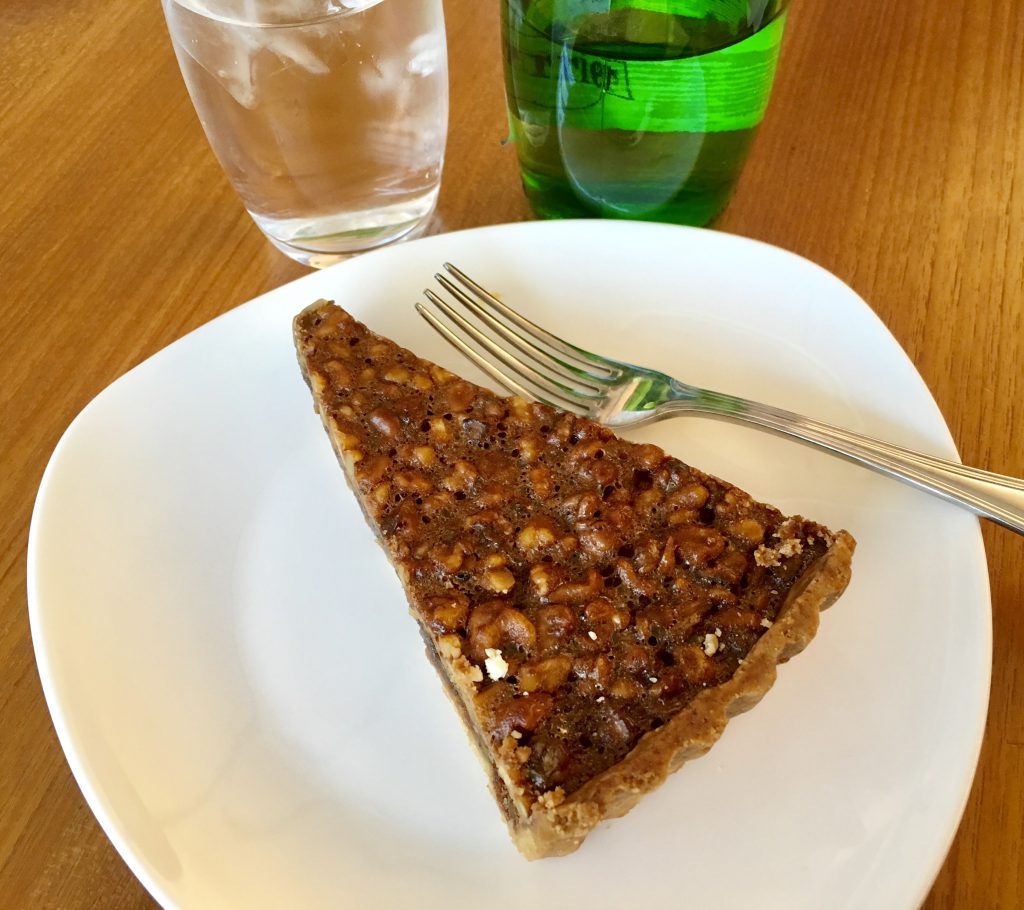 We are now back in London, assiduously trying to avoid the crowds who flock to see the lights in Regent and Oxford Streets. Our church is in the centre of all this and it sometimes becomes a trial just walking to and from the tube station.
Later this week I am off on a flying visit to Manchester and then to Oxford and Cheltenham. I am hoping to find some good bakeries, eating places and maybe even a good hotel or two.
If you have been reading through this series of posts from Seoul Autumn 2019, thank you and I hope you too find your own Seoul adventure in due course.