MANCHESTER DIARY: Thursday 05 and Friday 06 December 2019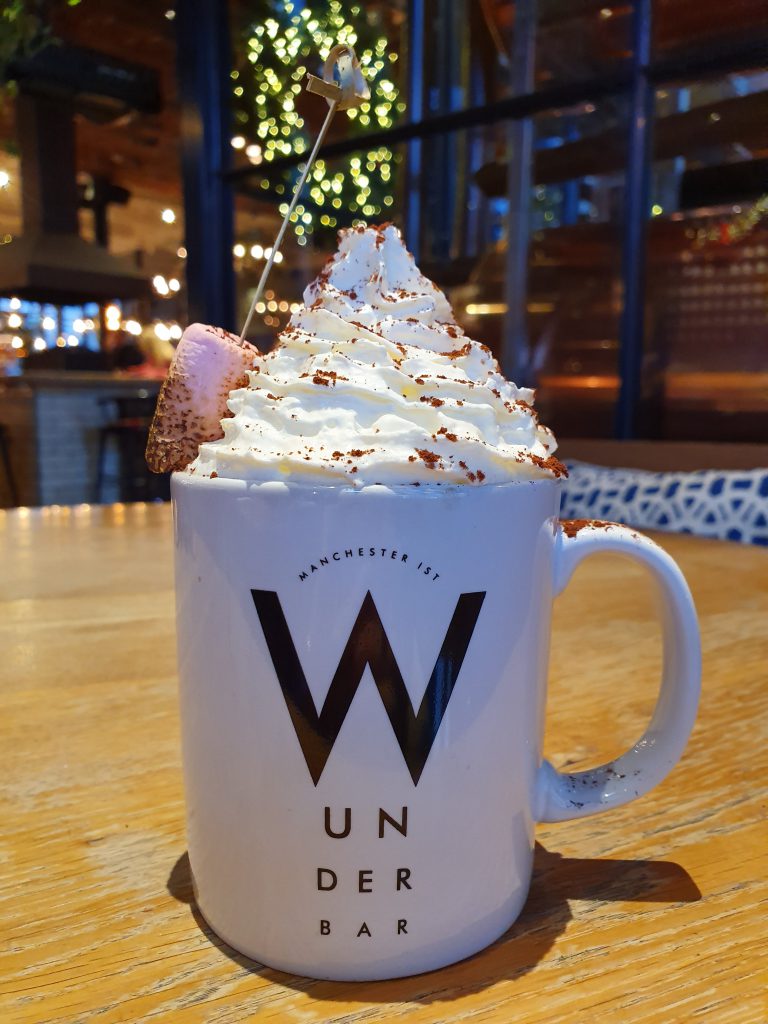 I started writing this post with the background sound from Chicago Typewriter 시카고 타자기, whilst trying to do two things at once: working out how much Korean I understand from the conversations and thinking through what to write about this short trip to Manchester.
Korean Drama in Manchester? Please read on…
TO STAY
I cannot remember how I came across the Stock Exchange Hotel but it seemed to me from what I read that this was going to be an exciting place to base myself for the short time I would be in Manchester. I had never been to a Tom Kerridge restaurant and there is one on-site which is a bonus.
Five things I love about the Stock Exchange Hotel:
1) I was ushered into the Traders Lounge and invited to have scones, chocolate cake, tea and coffee upon arrival and whilst waiting to check in. I never say no to scones and these were crisp on the outside and crumbly soft on the inside.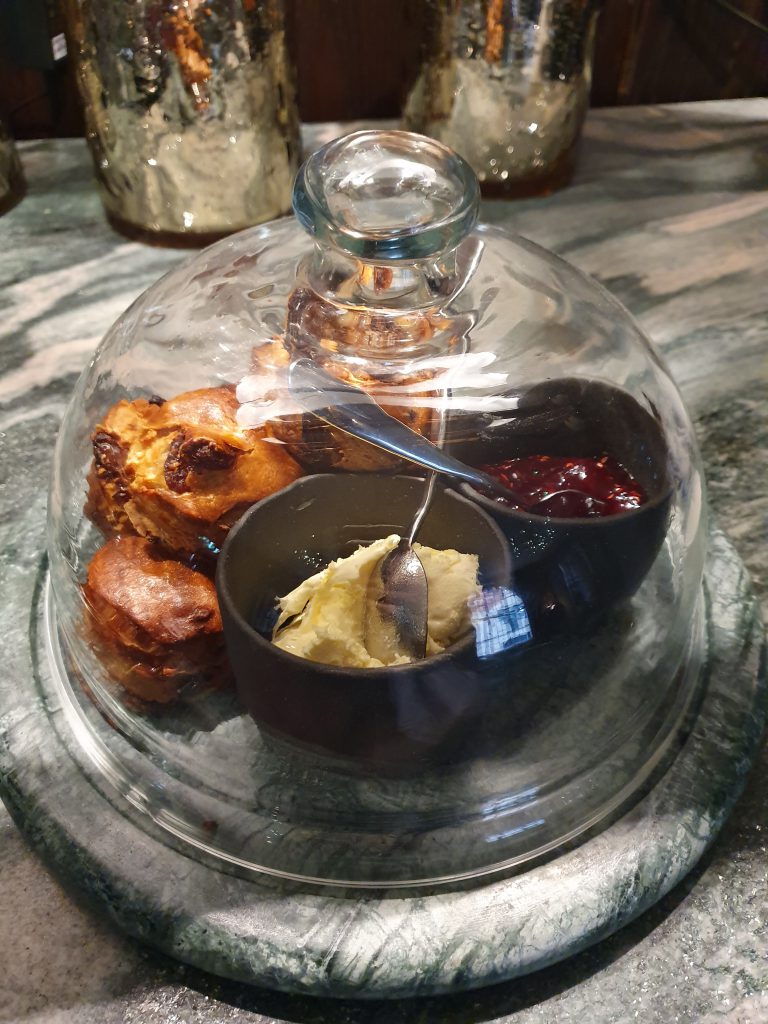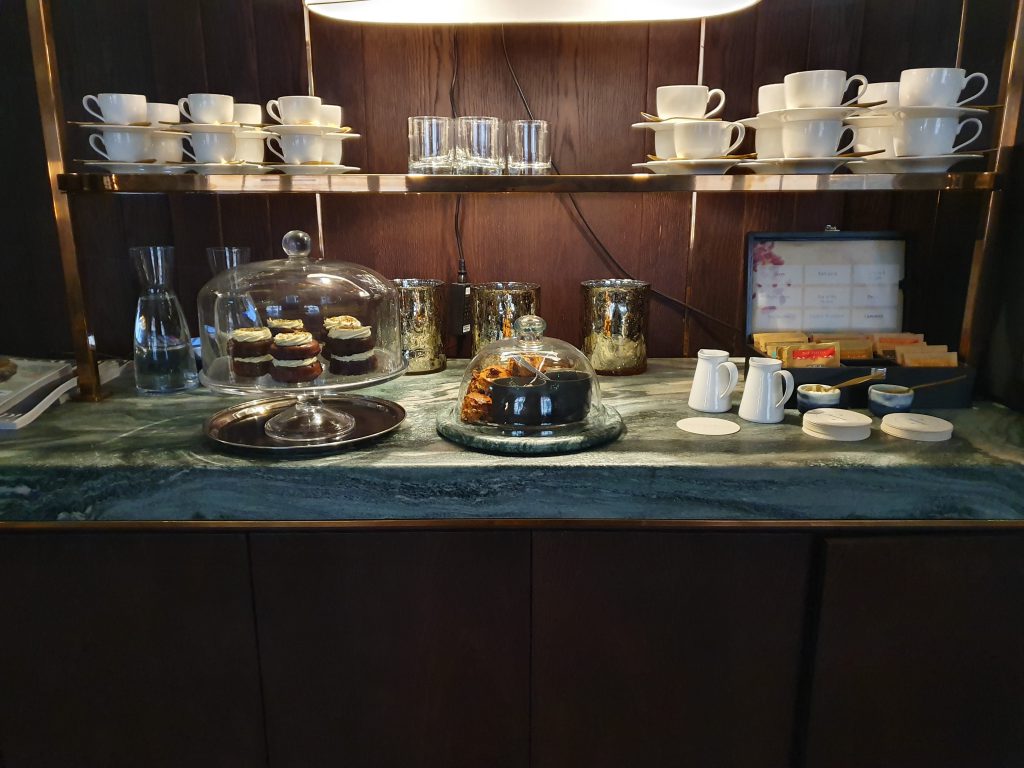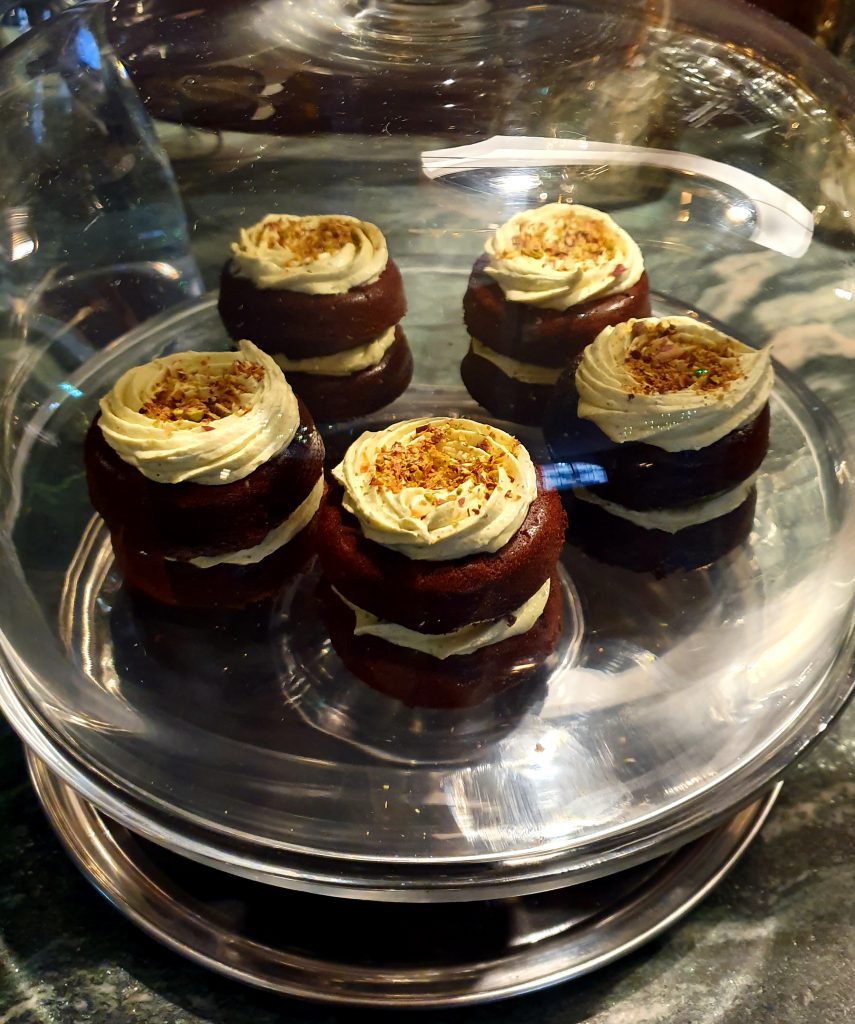 The next day being a Friday and the start to the weekend, champagne was offered alongside scones and orange cake. Wonderful owners. Who are they? Oh, Ryan Giggs and Gary Neville. I know almost nothing about football but I do know that Manchester United needs no introduction and that footballers make too much money. Champagne in the middle of the day is probably quite normal for them.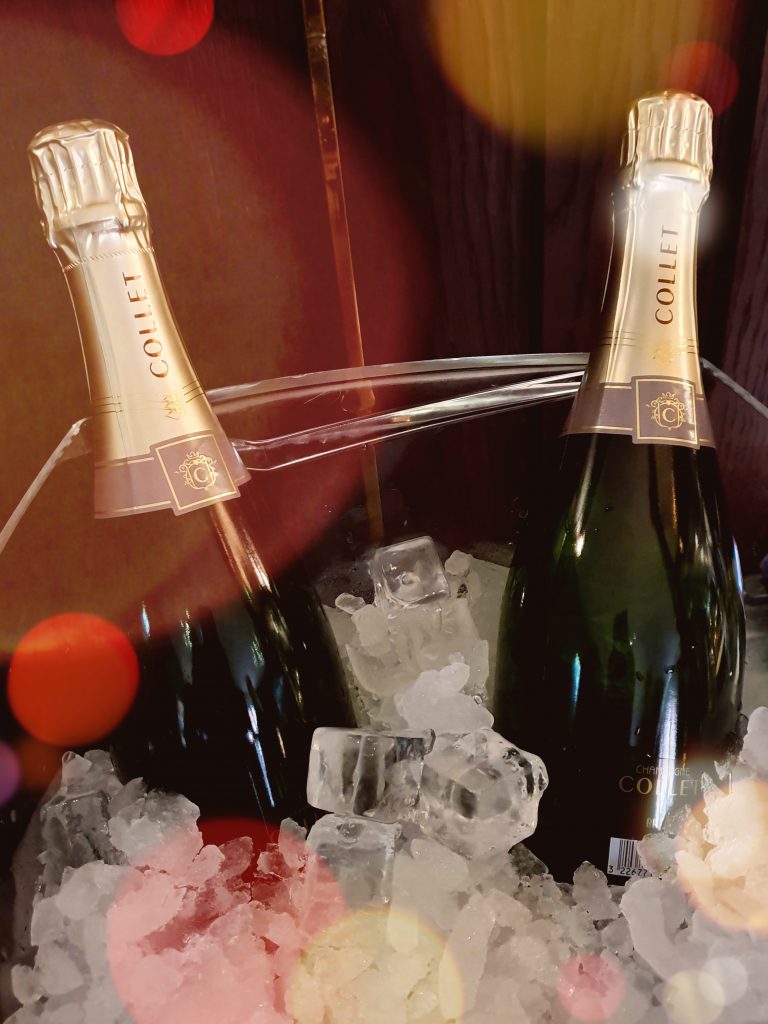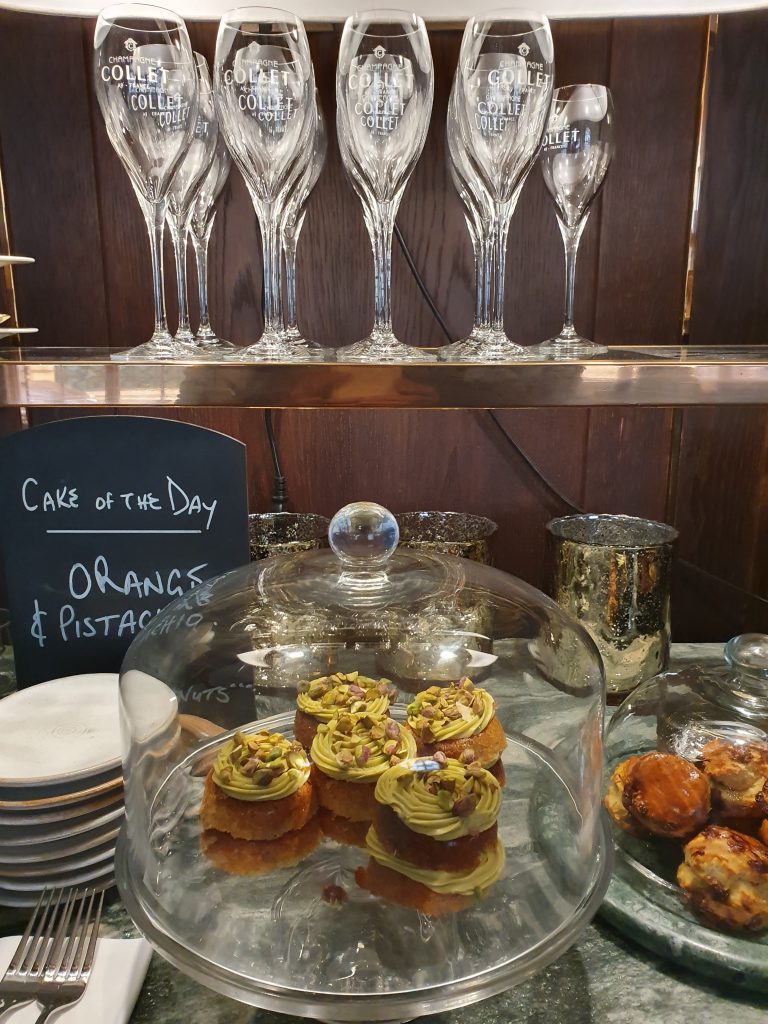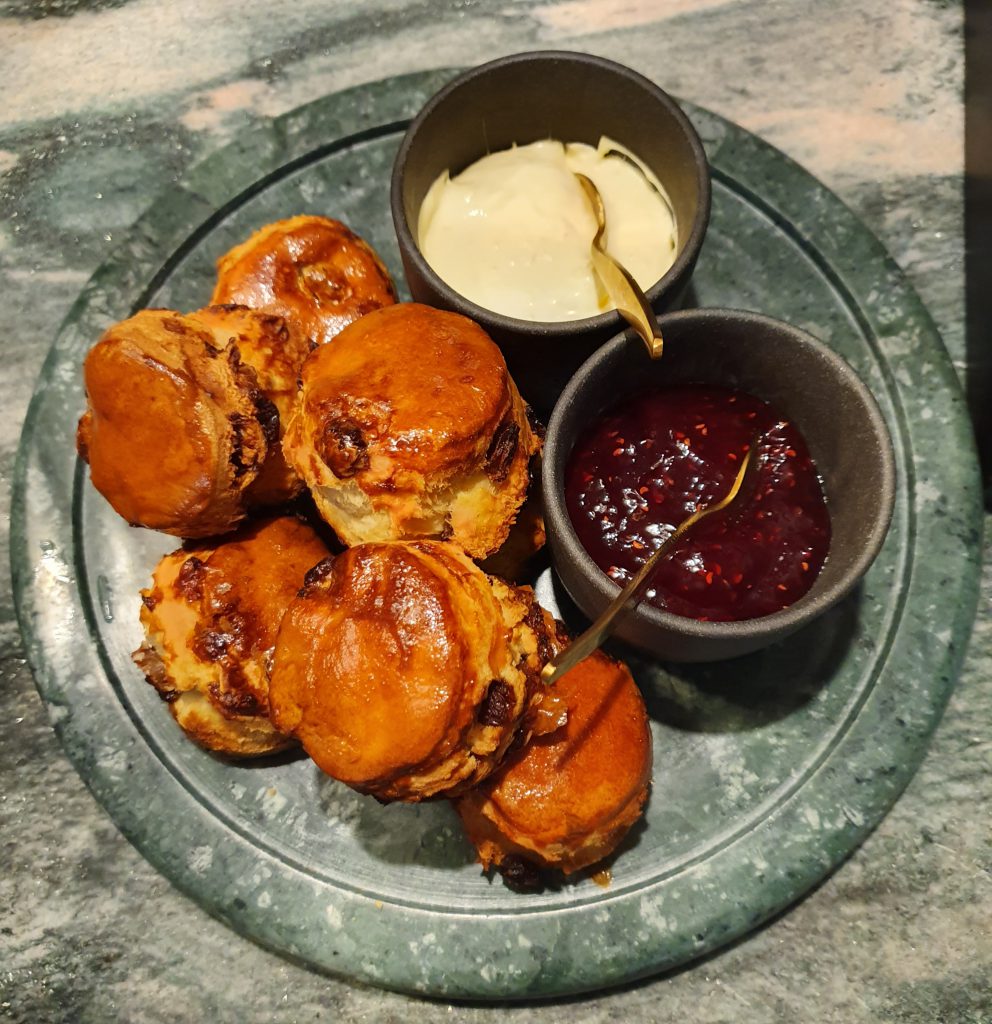 2) There are no fitness facilities onsite. How wonderful because it gets us out of the hotel to explore the city centre. There is a yoga mat in the room if you need to do some stretching.
3) There is underfloor heating in the bathroom and a walk-in shower which does not have an overhead rain shower, which I detest. Instead it has a sensible hand-held shower and plenty of hot water.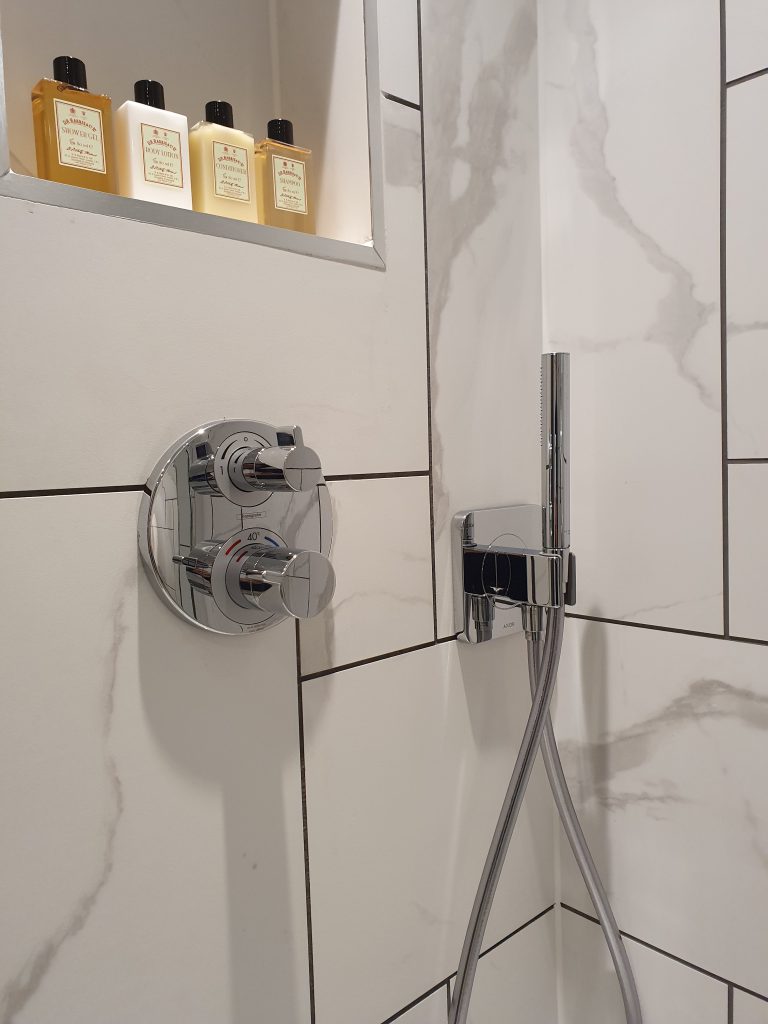 4) Korean Drama. Never mind the football connections, check this out. The hotel has a streaming service: if you have a Netflix or Amazon Prime account, and in our case Viki, you will be able to access your favourite programmes and watch them on the TV screen once you have shut out the world and ensconced yourself in the comfort of your room and the warmth of your bed.
5) Finally, I love this hotel as it reminds me of my dad. He would really appreciate it as he loves trading stocks and shares. He would admire the history of this Grade II listed building and would want to know about the fortunes made in the past 100 years in this city.
TO EAT
The onsite restaurant at the Stock Exchange Hotel is called The Bull and Bear. Not The Red Lion or The White Hart or The Swan but The Bull and Bear. Yes, my dad would have liked this name but he would not have liked the food or the dining experience.
The dining room itself is magnificent, as it was the trading floor of the stock exchange. Its domed ceiling is worth craning your neck for a proper view and there is a bar area if you prefer to have a drink instead of a meal.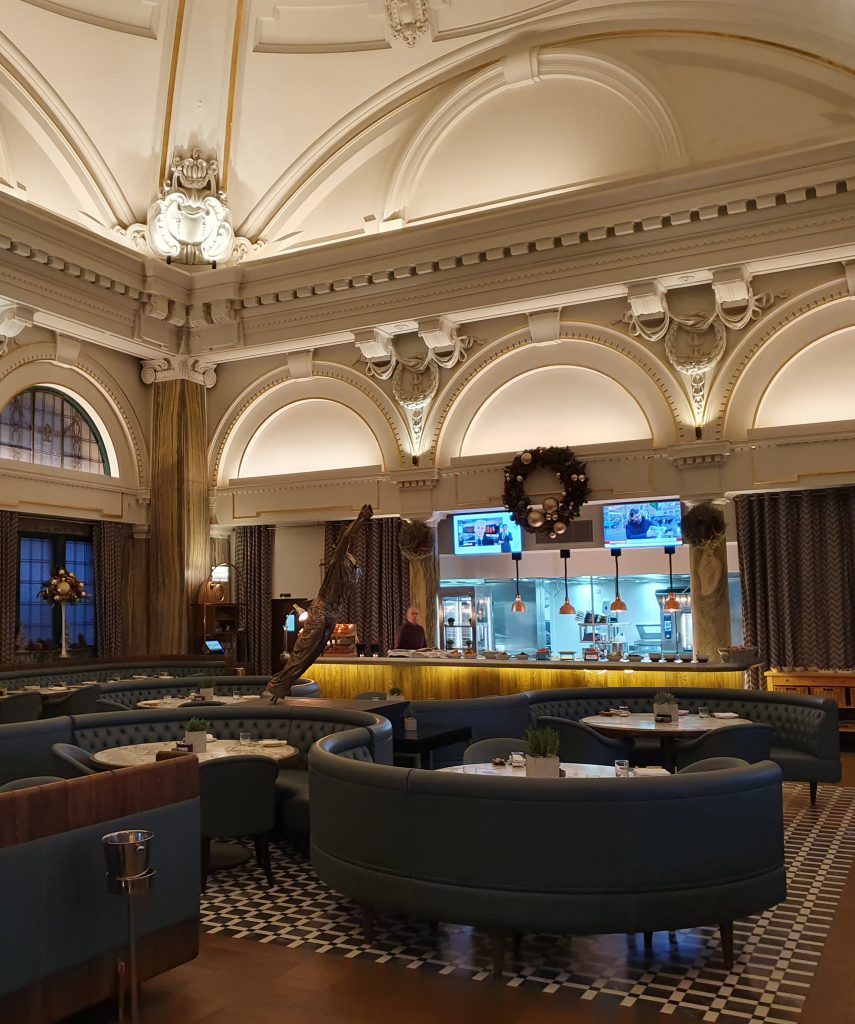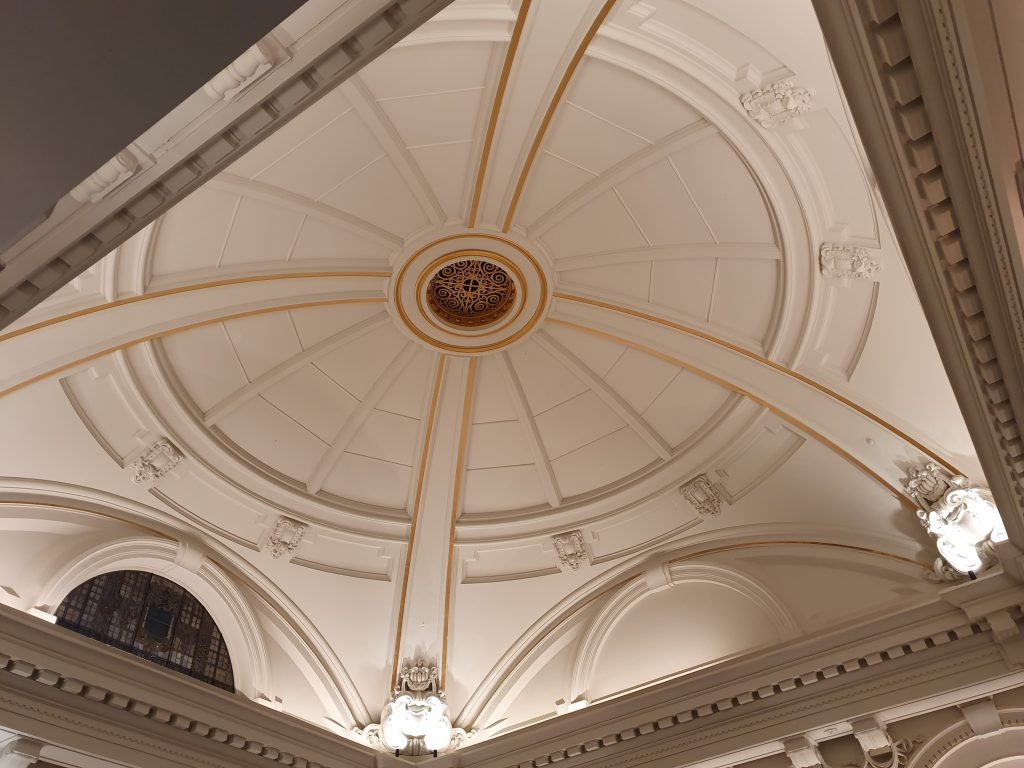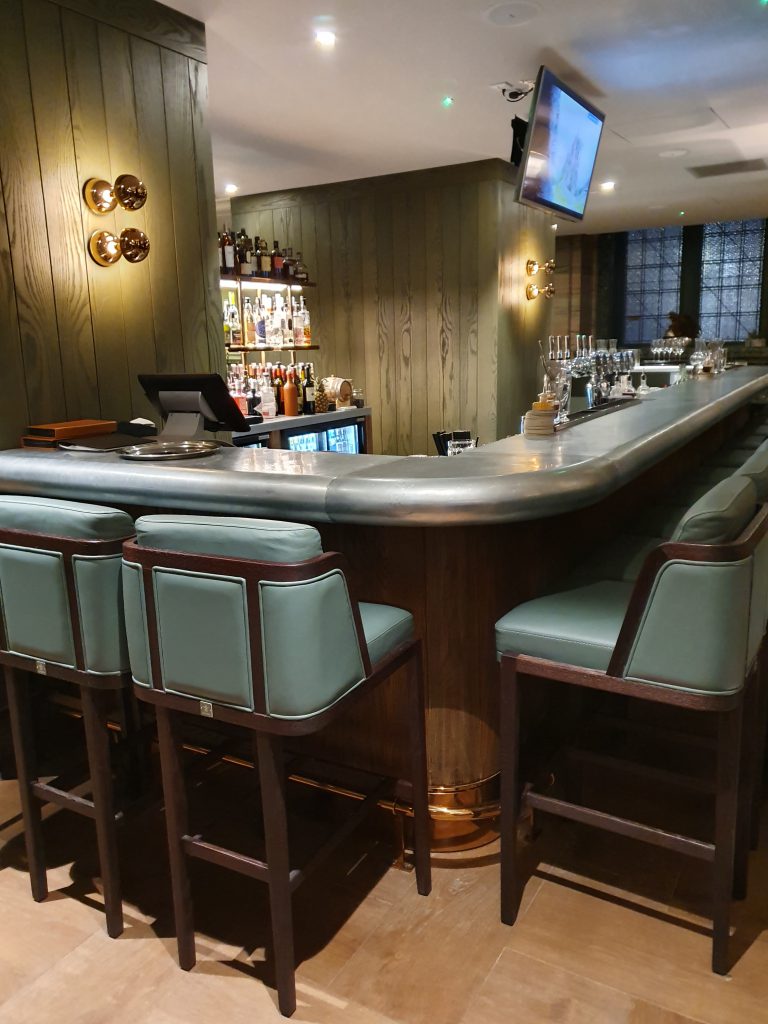 I have been thinking about whether I enjoyed my dinner here. It is fair to say that the food was mostly well executed and that the service was not lacking in any way. However, you need to have a certain mindset before ordering the dishes and the way to approach it is to think: I am in a Greek taverna and I am ordering a mezze to share with everyone around the table. This way, you will not get into the difficulty of trying to split each dish into four, as we tried to do. It is best that each person orders three dishes they like the sound of and then have a free-for-all when the plates arrive.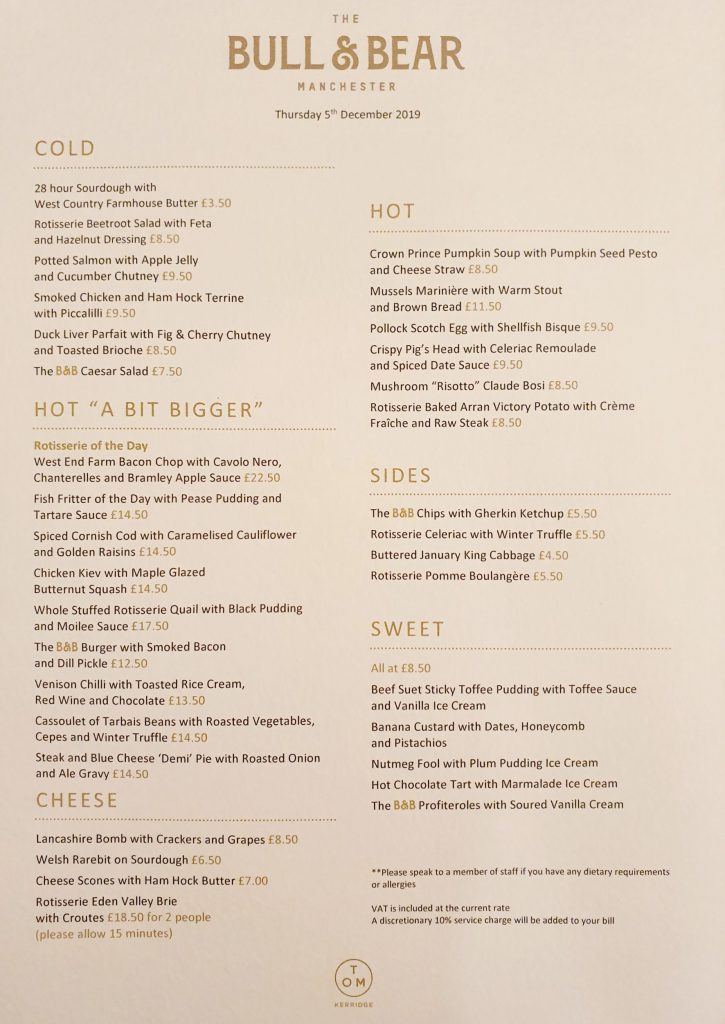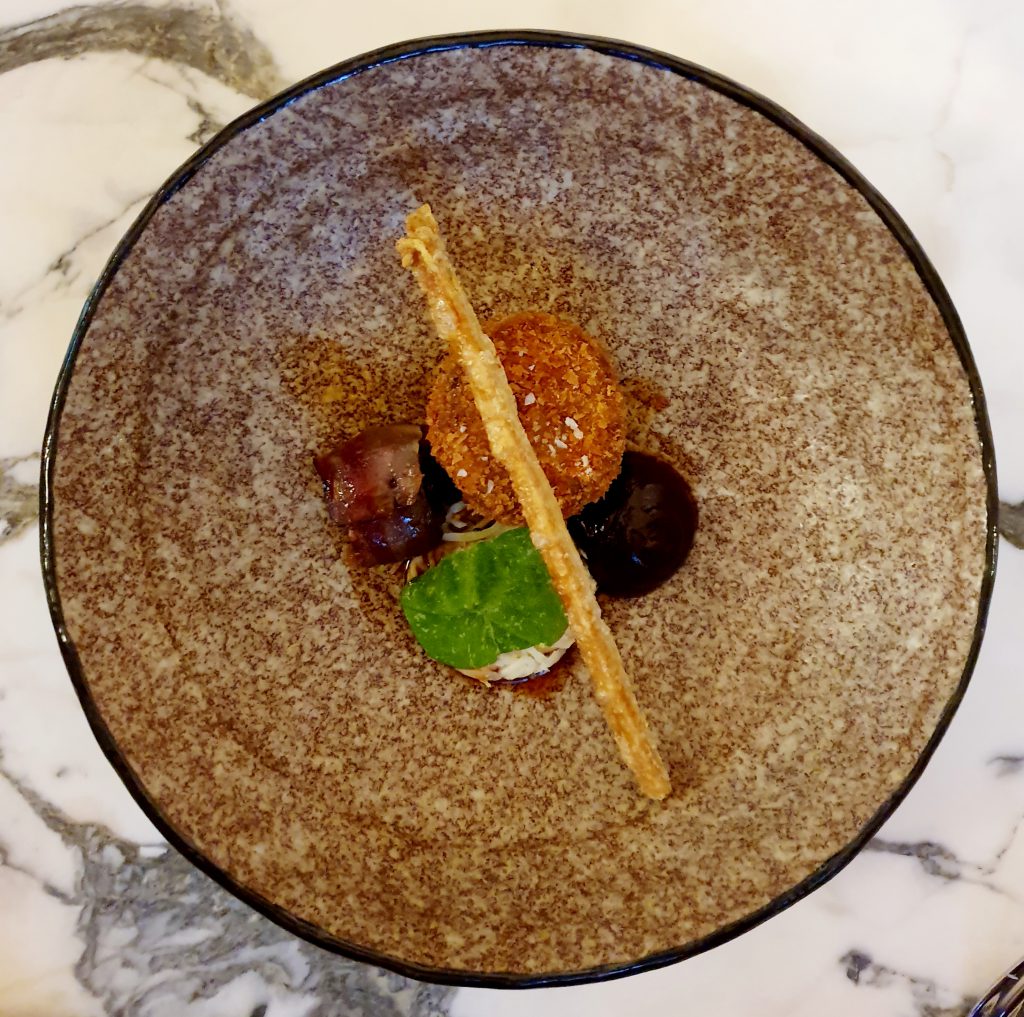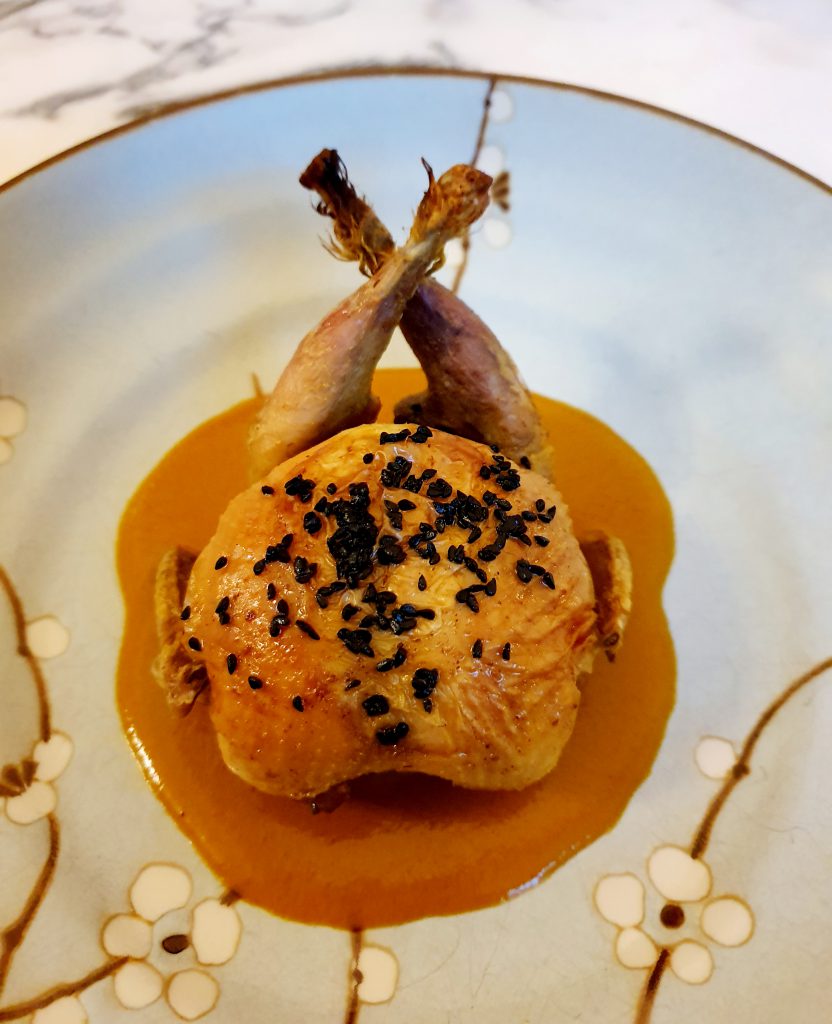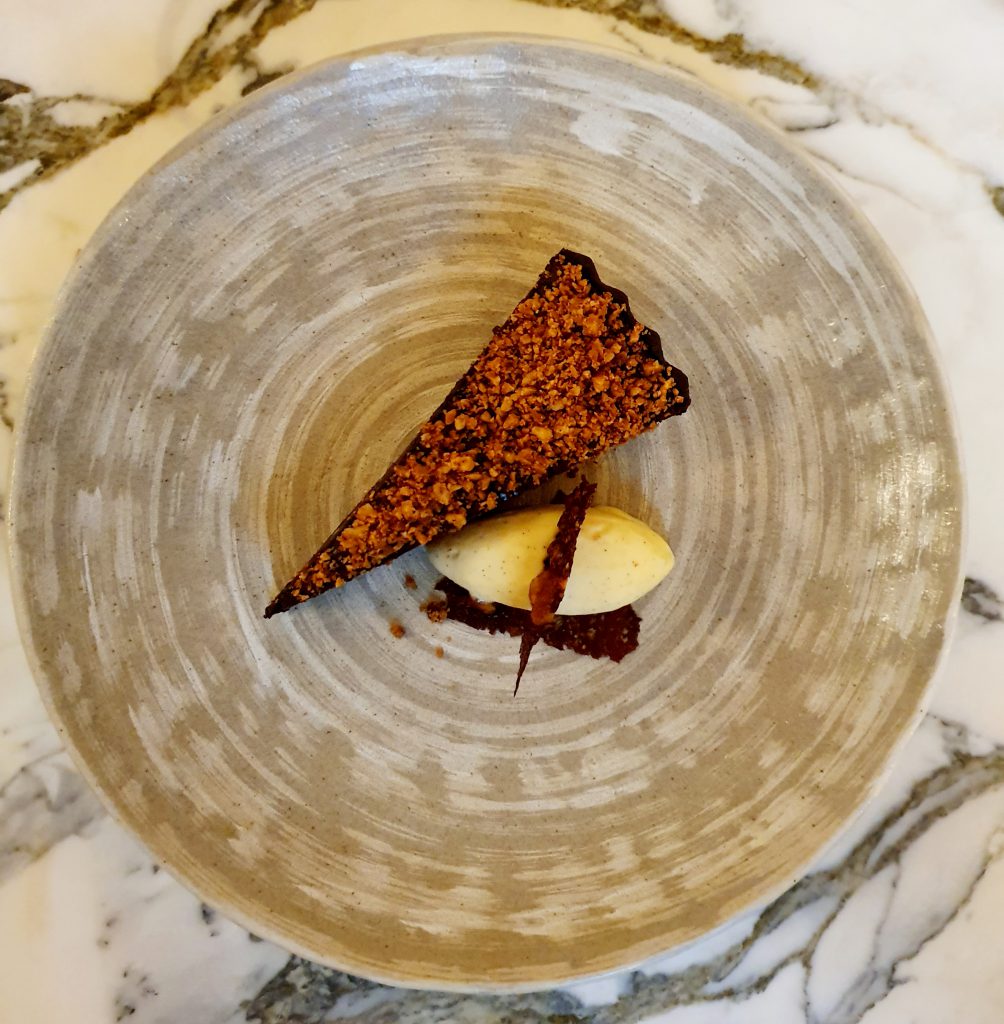 The other difficulty I had with the dining room was that there are large TV screens all around, showing either a football match or BBC News. This is a big distraction and does not bode well for conversation around the table. The TV images also cast an unattractive light on the food. If you intend to dine here, I would suggest that you ask for one of the round tables in the middle of the room which are away from the walls.
TO EAT EVEN MORE
30 hours in Manchester means this: lunch, dinner, breakfast, lunch and tea. I could have added in another tea on the first day but then I ate a scone before I even had lunch. The recommendations below were from Junior 1 who has been living in Manchester for 16 months and is therefore a reliable source of dining information.
Our Thursday late lunch was at Albert's Schloss because Junior 1 said the review by Jay Rayner sums it all up. It sounded promising and actually the food, service, price and atmosphere were spot on. I would not want to attend the night time cabaret acts but would certainly return for an early dinner, lunch or tea.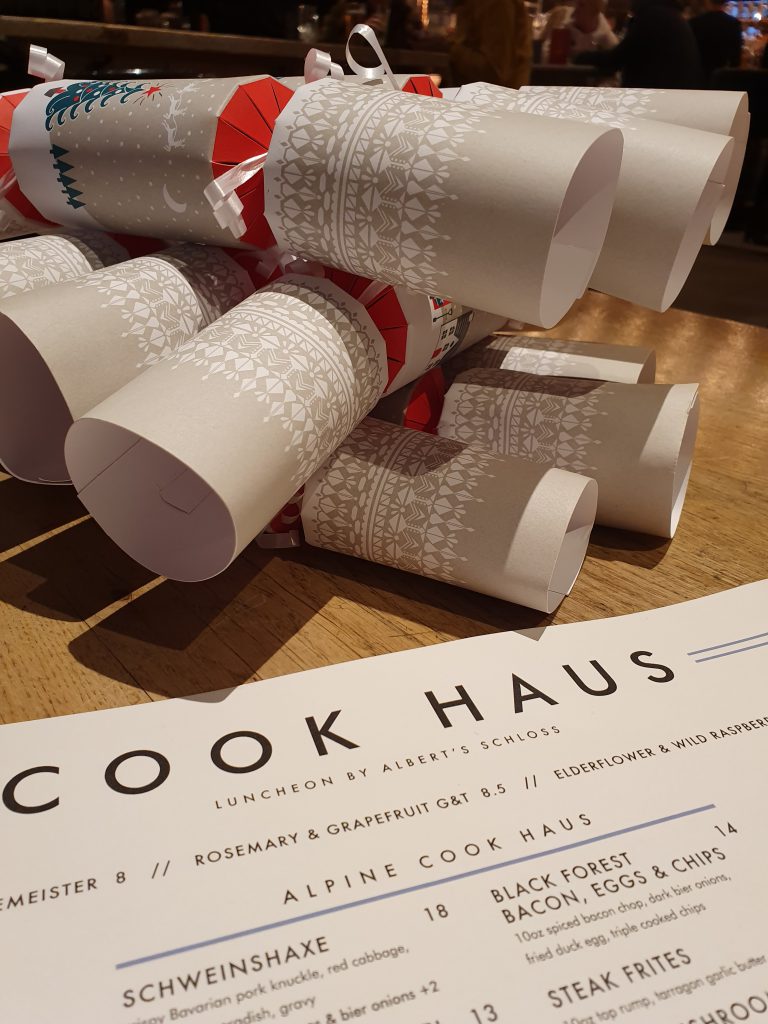 The breads here are very good so you will get a proper sandwich whatever the filling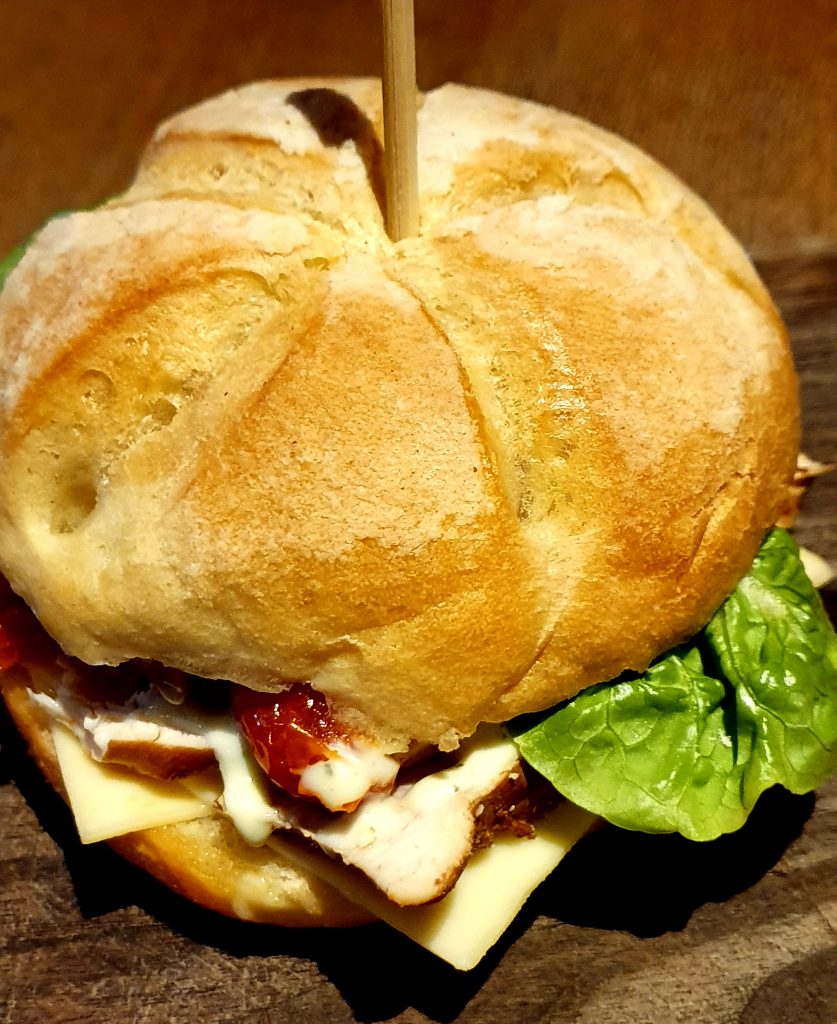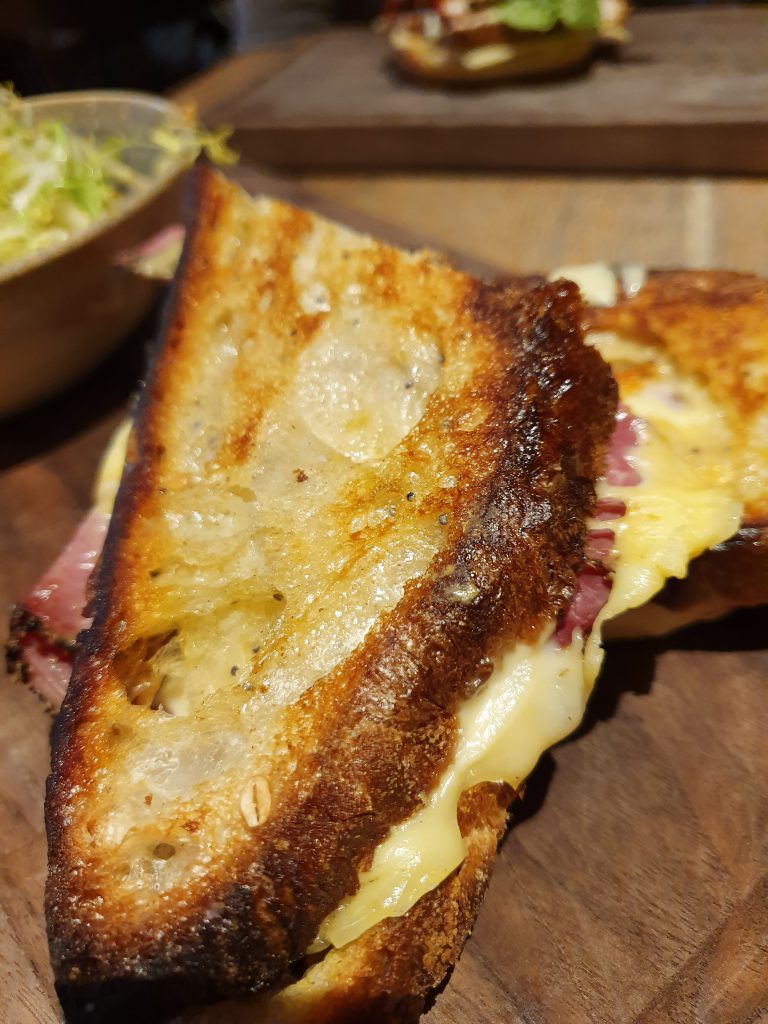 I missed this but realise I could make it post-Christmas with the leftover turkey we are bound to have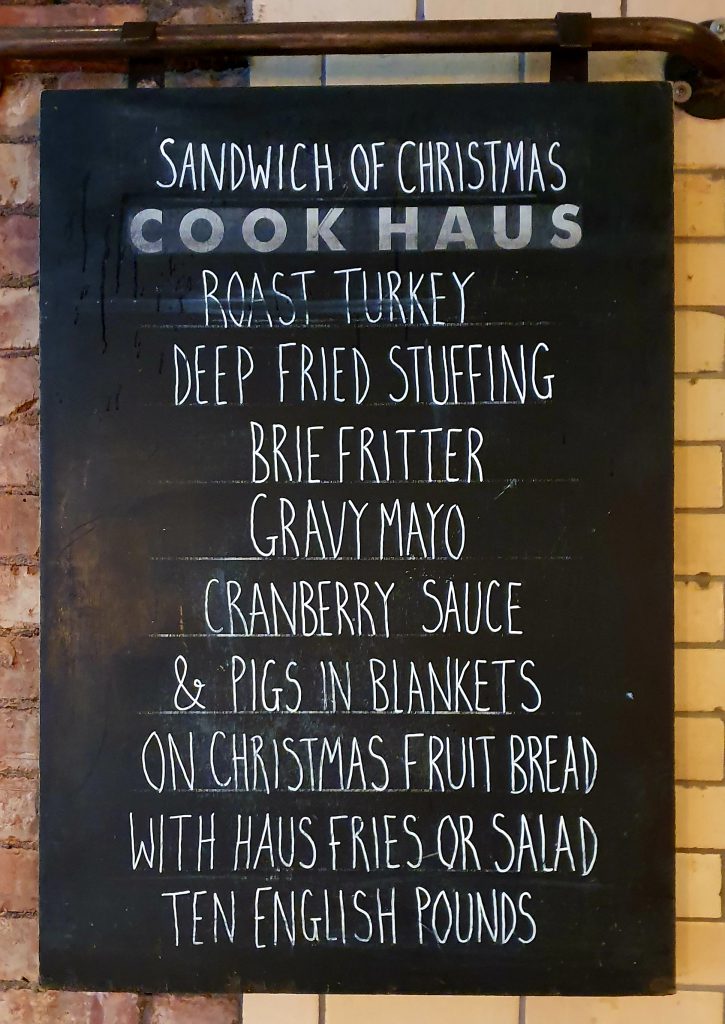 Why not stay for tea?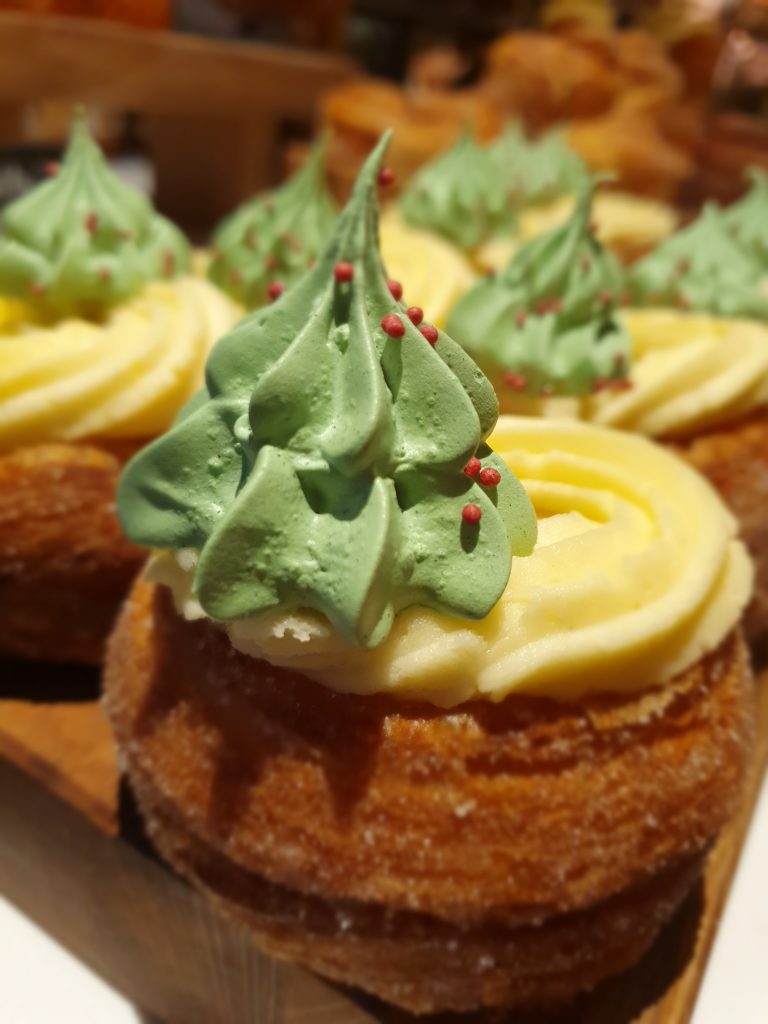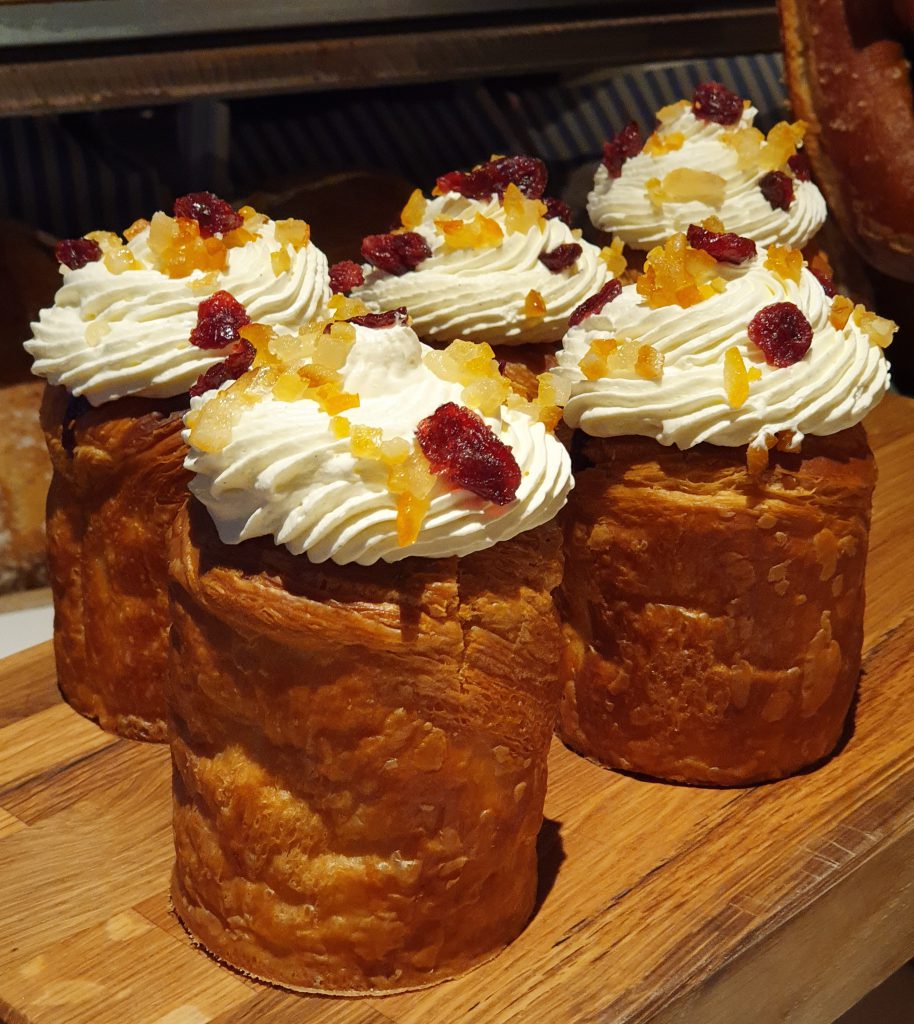 In fact we return for breakfast the next day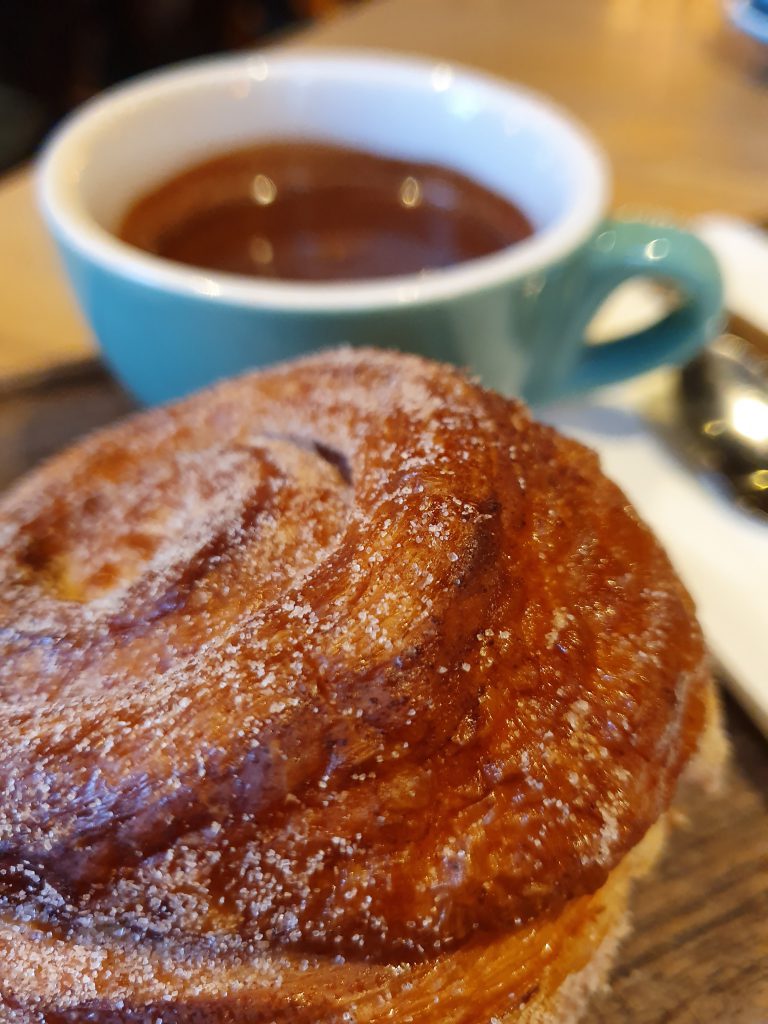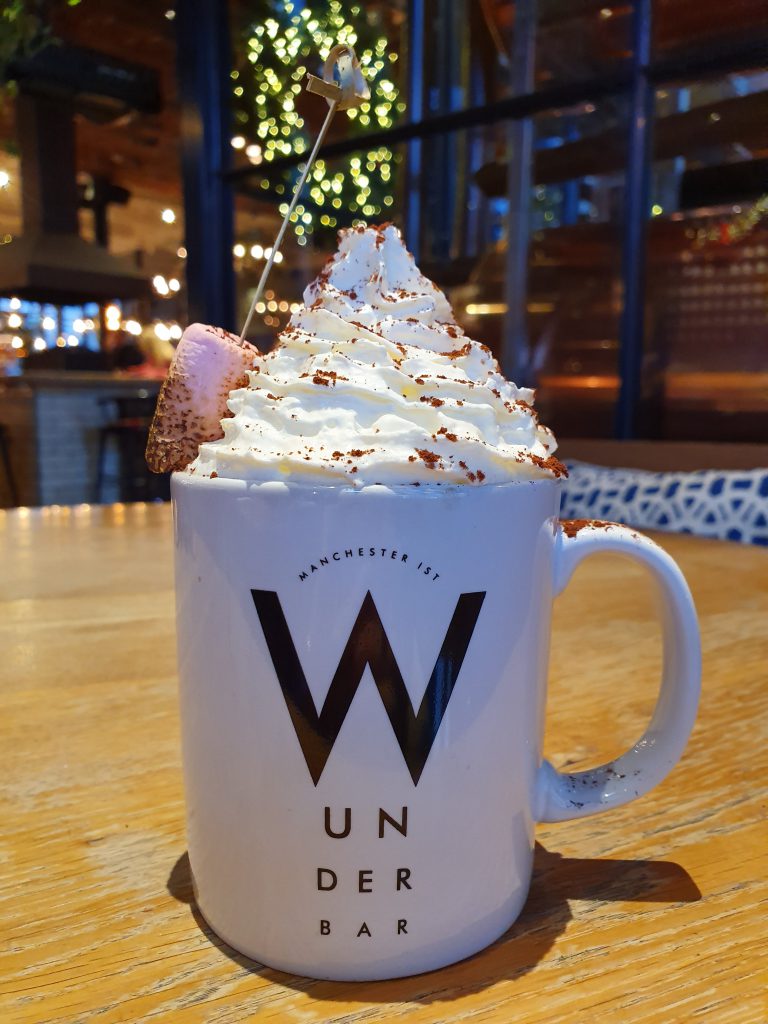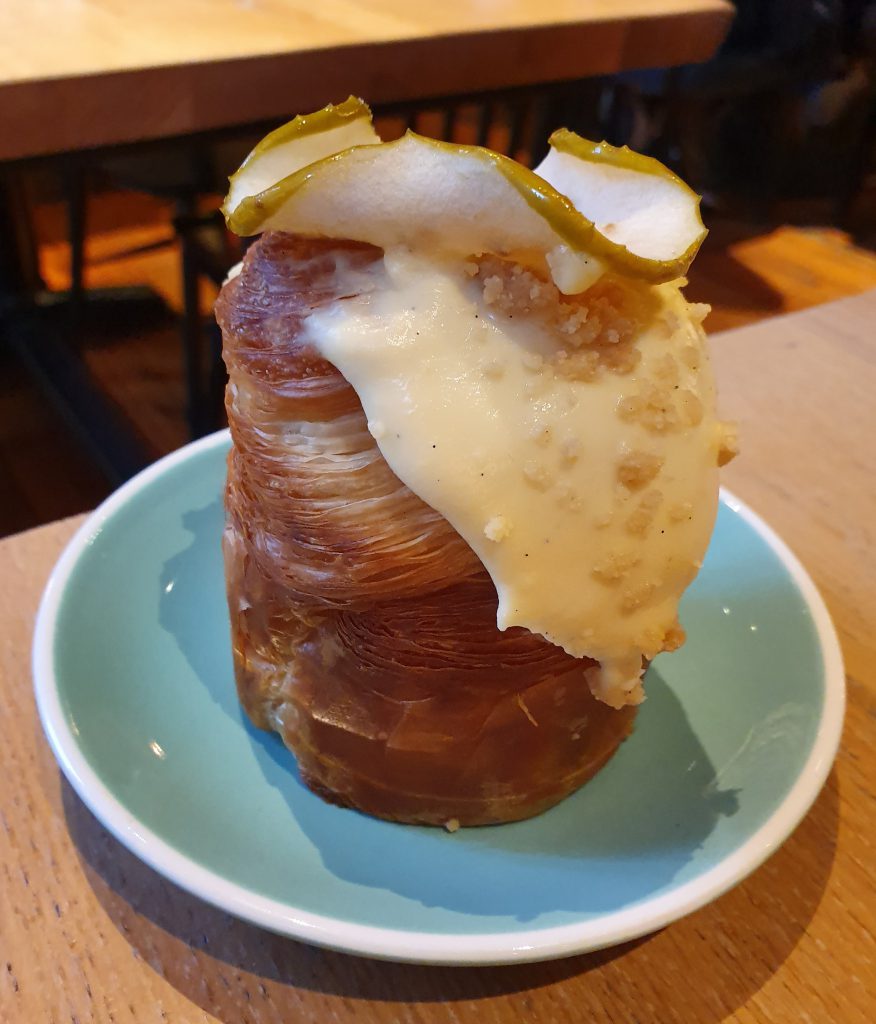 The restaurant at breakfast time when it was mostly empty, otherwise it is crazy busy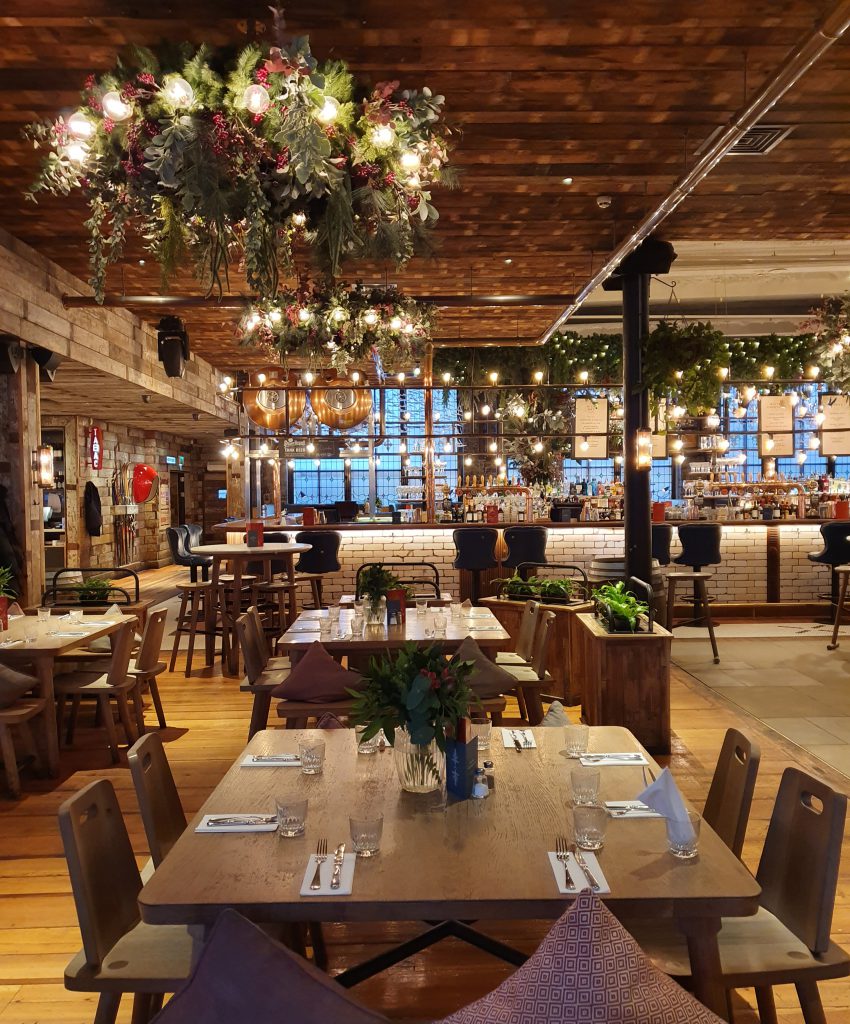 Lunch on Friday was in a family-run Indian cafe where you can get rice and three curries for £6.50. It is possible to share this if you are contemplating tea later. The curry was pretty good but the place is not so clean and the other diners can be a bit on the rough side so I am not going to recommend it. Instead I can suggest Akbar's, although this is not open for lunch. Another choice for all-day dining would be Dishoom for food that evokes the Iranian-Bombay cafes of yesteryear. For Indian Street food there is Indian Tiffin Room. Further out in West Didsbury is Indique which is, wait for it, Indian + Unique. Maybe we need a Chinique restaurant now.
After a bit of walking we had a look into Mackie Mayor, which is a Grade II listed building housing a market before it was converted to a food hall.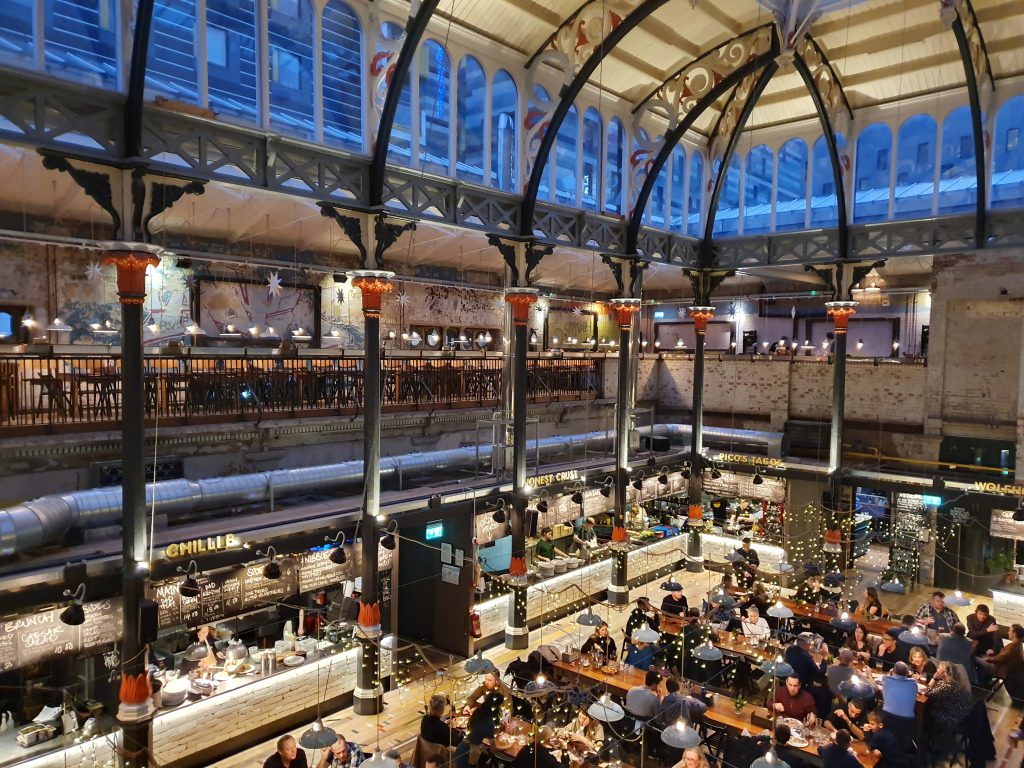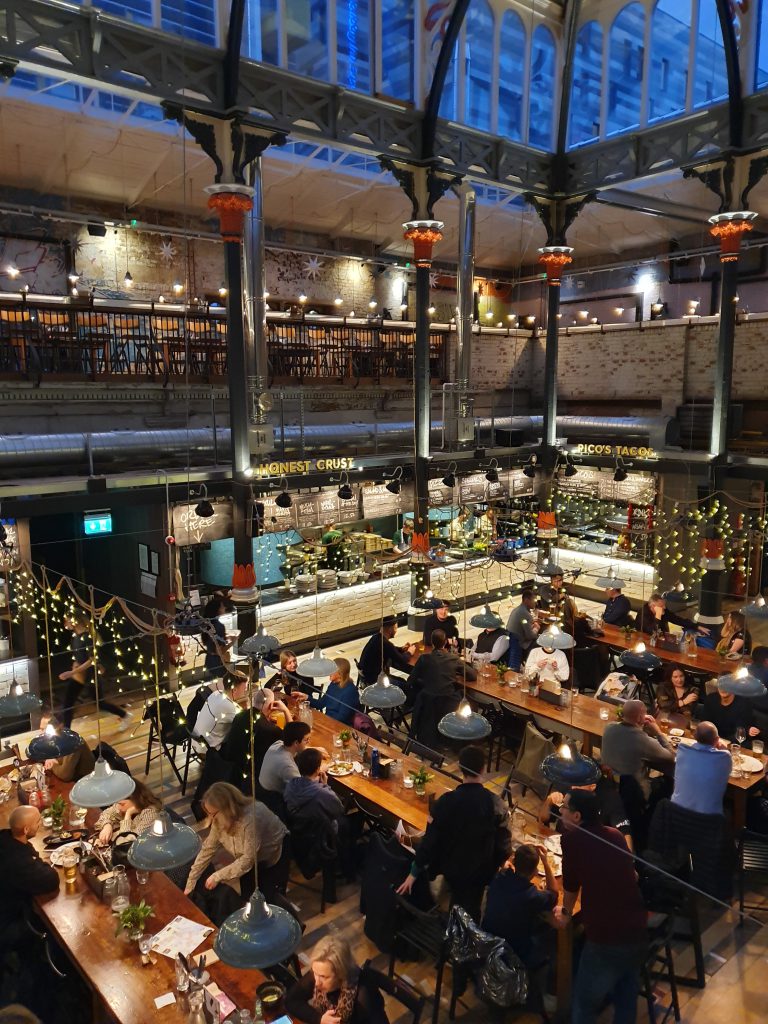 A bit more walking in search of tea landed us in the Tariff Street branch of Takk Coffeehouse. I had a matcha latte and took away a slice of matcha cake for Saturday's breakfast. The other choices were Pollen Bakery and Trove, besides the earlier Albert's Schloss. I need to be honest here and say that nothing beats the coffeeshops of Seoul for cleanliness, good lighting and choice of innovative cakes, but I am grateful at least that the tea was very good and the coffee would have been too.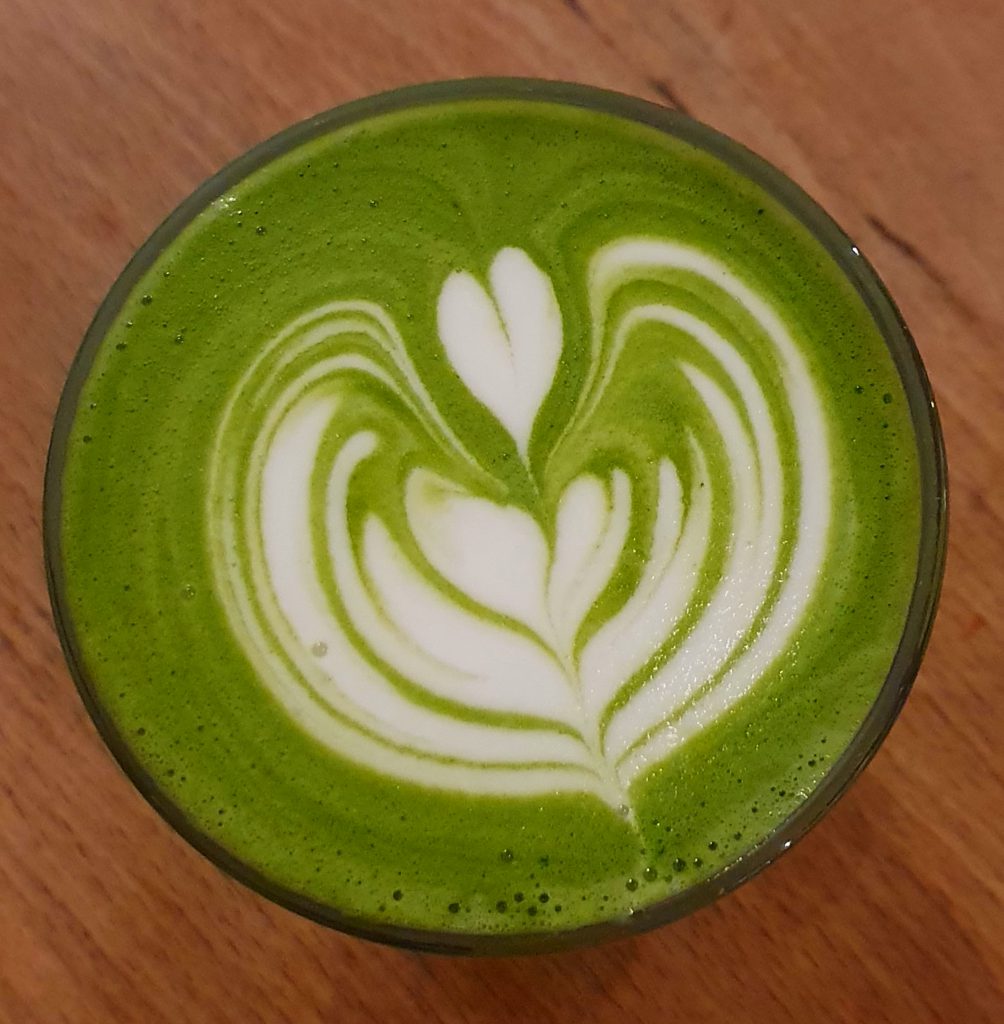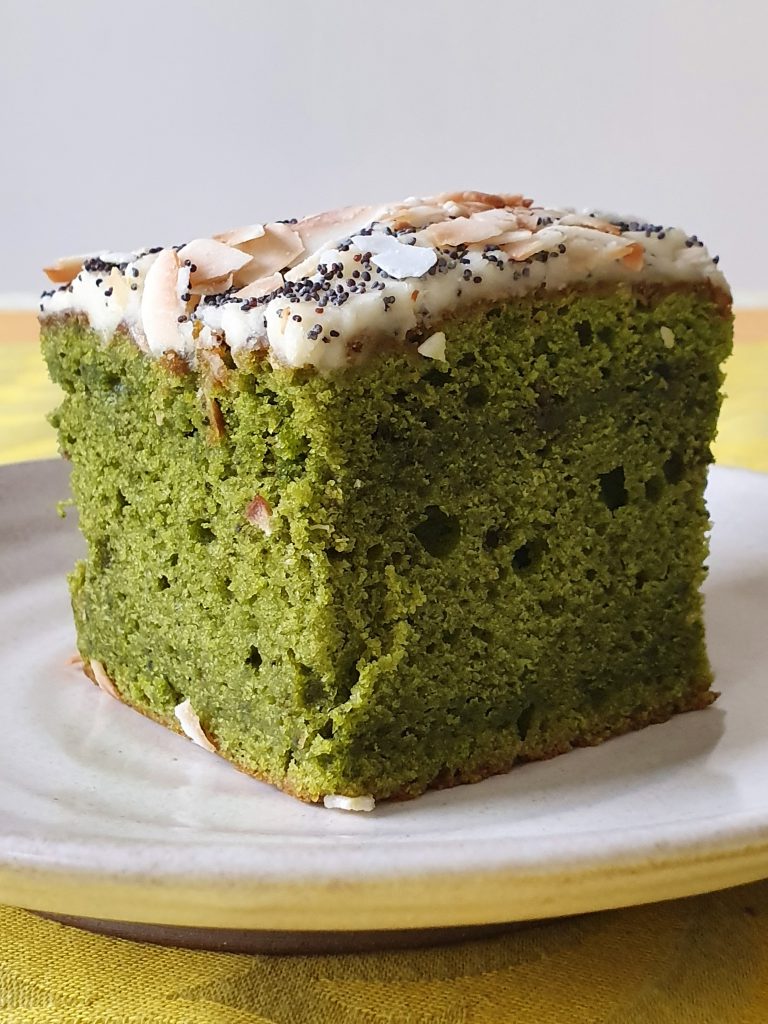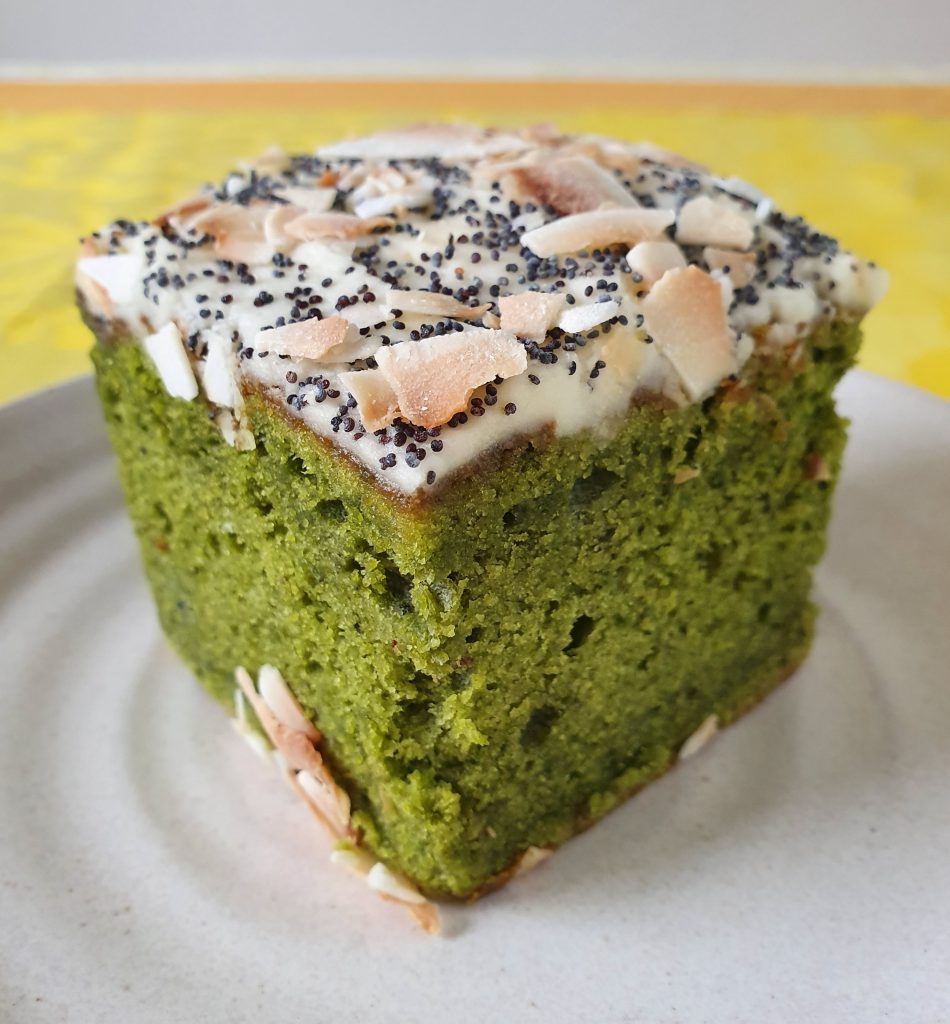 I did not stay for dinner but wish I did. For fine dining there is Mana which is Manchester's first Michelin-starred restaurant since 1977 and Adam Reid at The French. For Modern British, I liked Hispi in Didsbury a lot when I had lunch there on my first ever trip to Manchester. Given the time I would have tried 20 Stories because the group that runs the restaurant, D & D London, also runs my favourite restaurants Orrery and Angler in London. Sometimes you need to be in the know when it comes to abbreviations and I am getting better at this: Restaurant MCR and TNQ refer to city and district. Wood is not about wood but the surname of the chef.
TO SHOP
At this time of the year, in addition to all the shops you can possibly think of including Selfridges and Harvey Nichols, there are Christmas markets dotted around the city centre.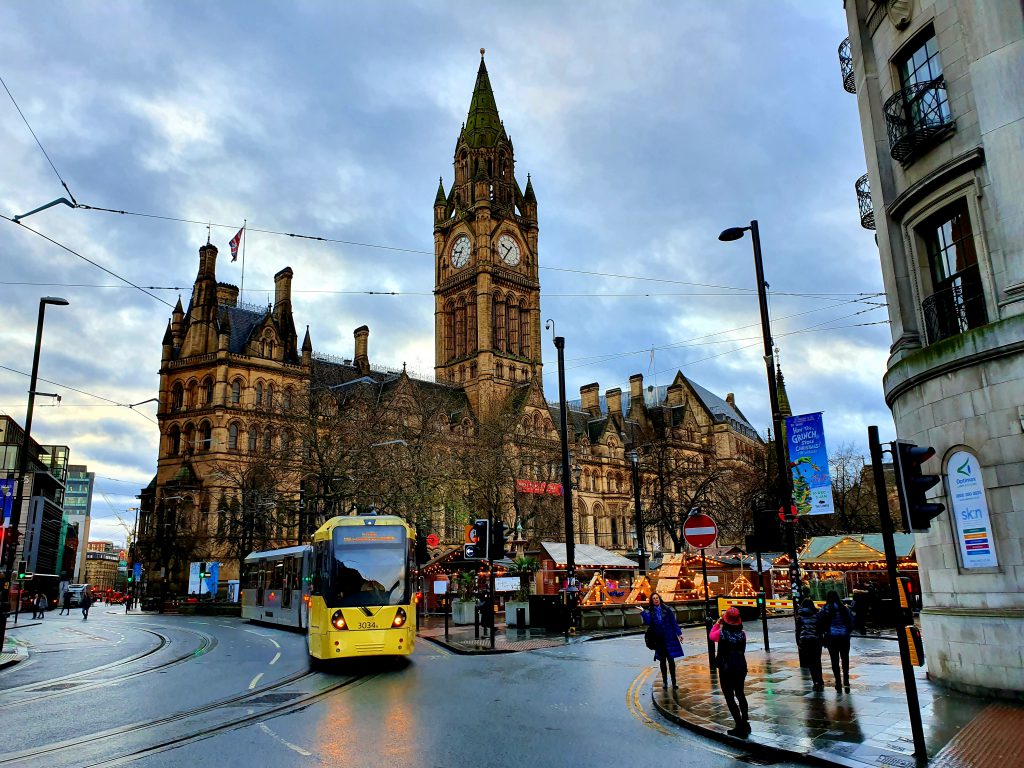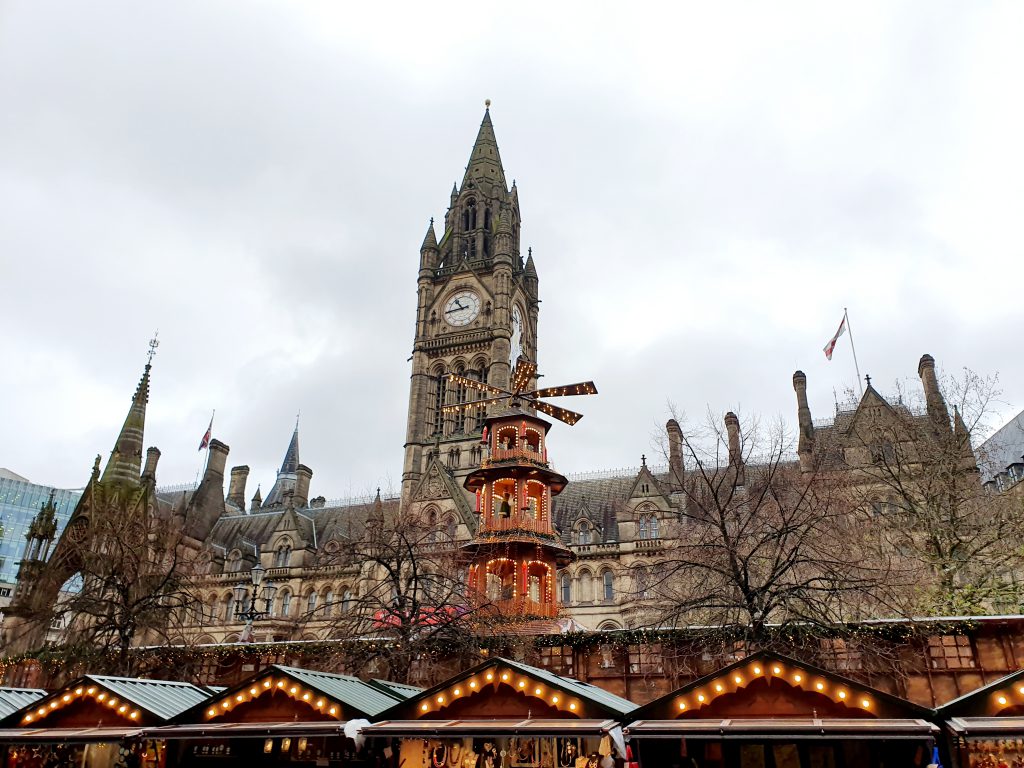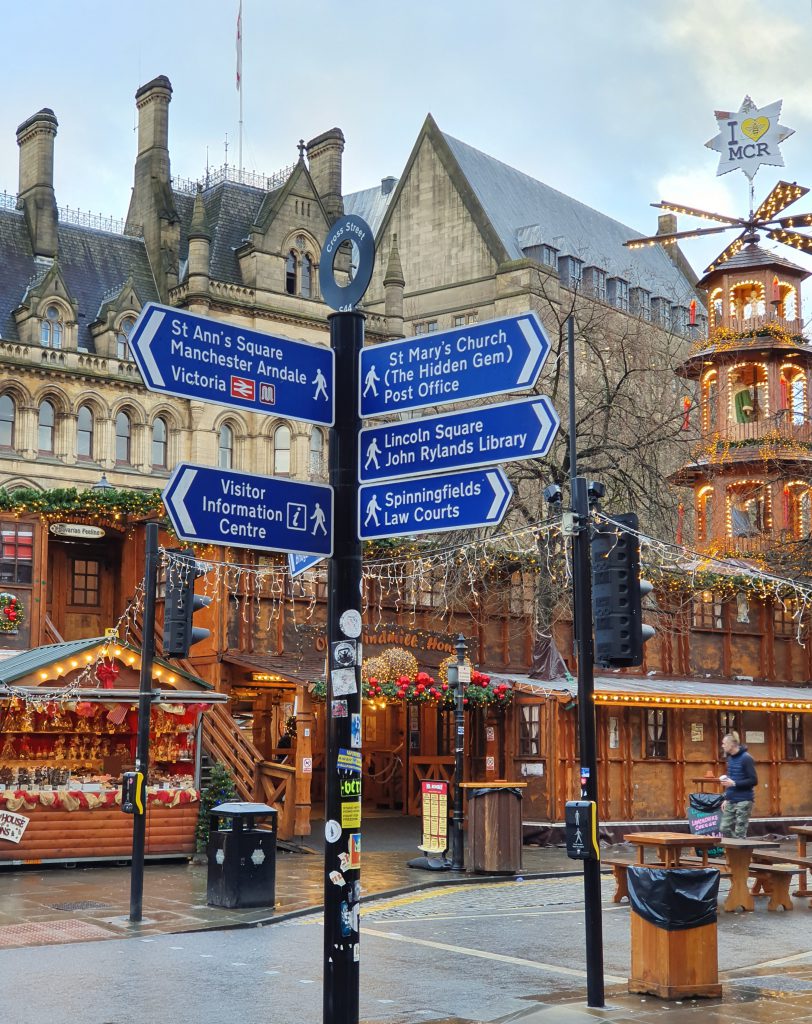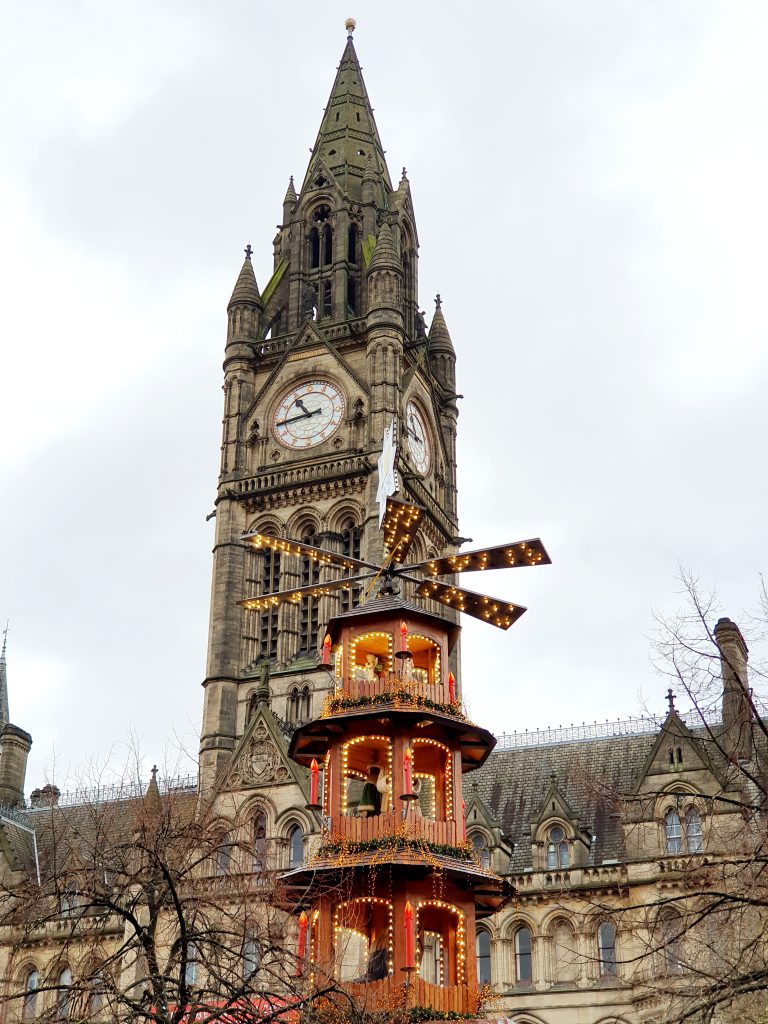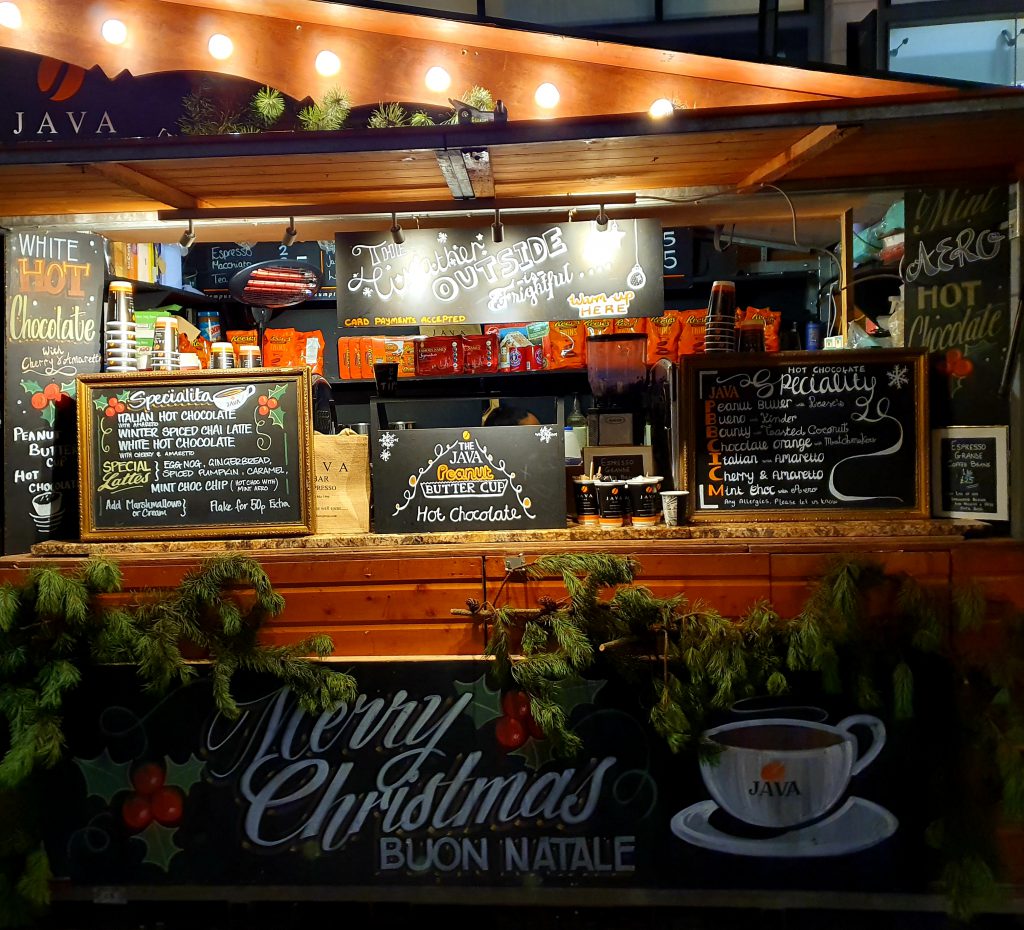 Manchester Craft and Design Centre houses individual shops where hand-made jewellery, ceramics, glass and other crafts are sold by the craftsmen themselves. On my first visit I bought a ceramic tile with a bee motif on it. The bee is a symbol of Manchester as it represents Mancunians' hard work ethic and the city being a hive of activity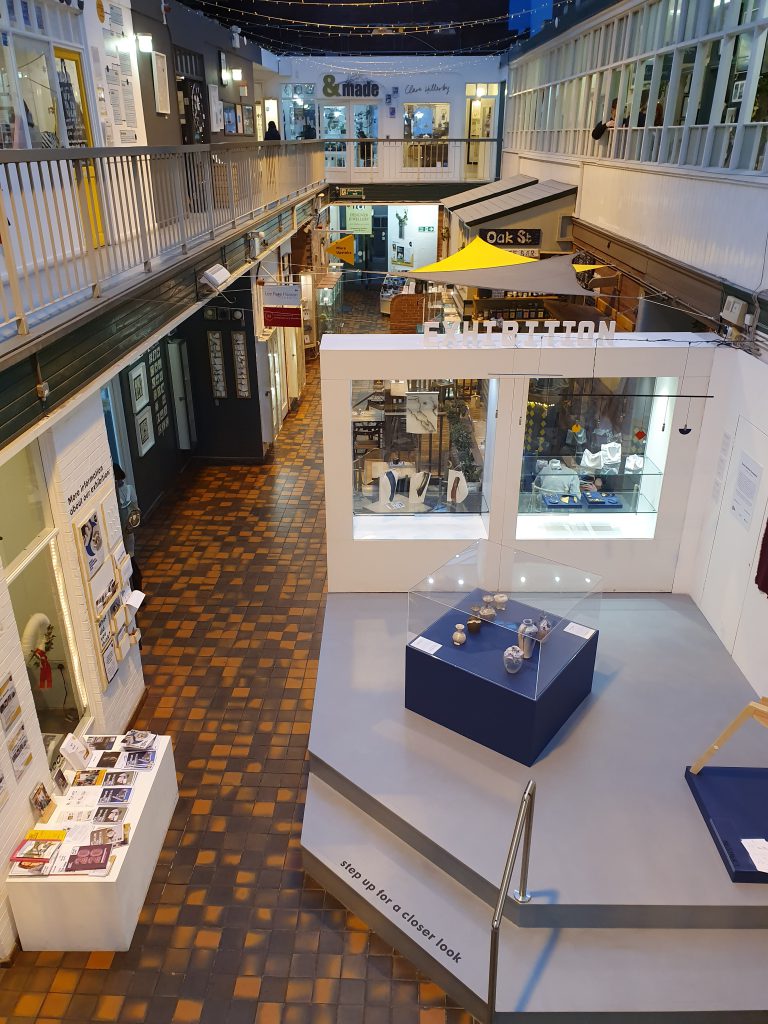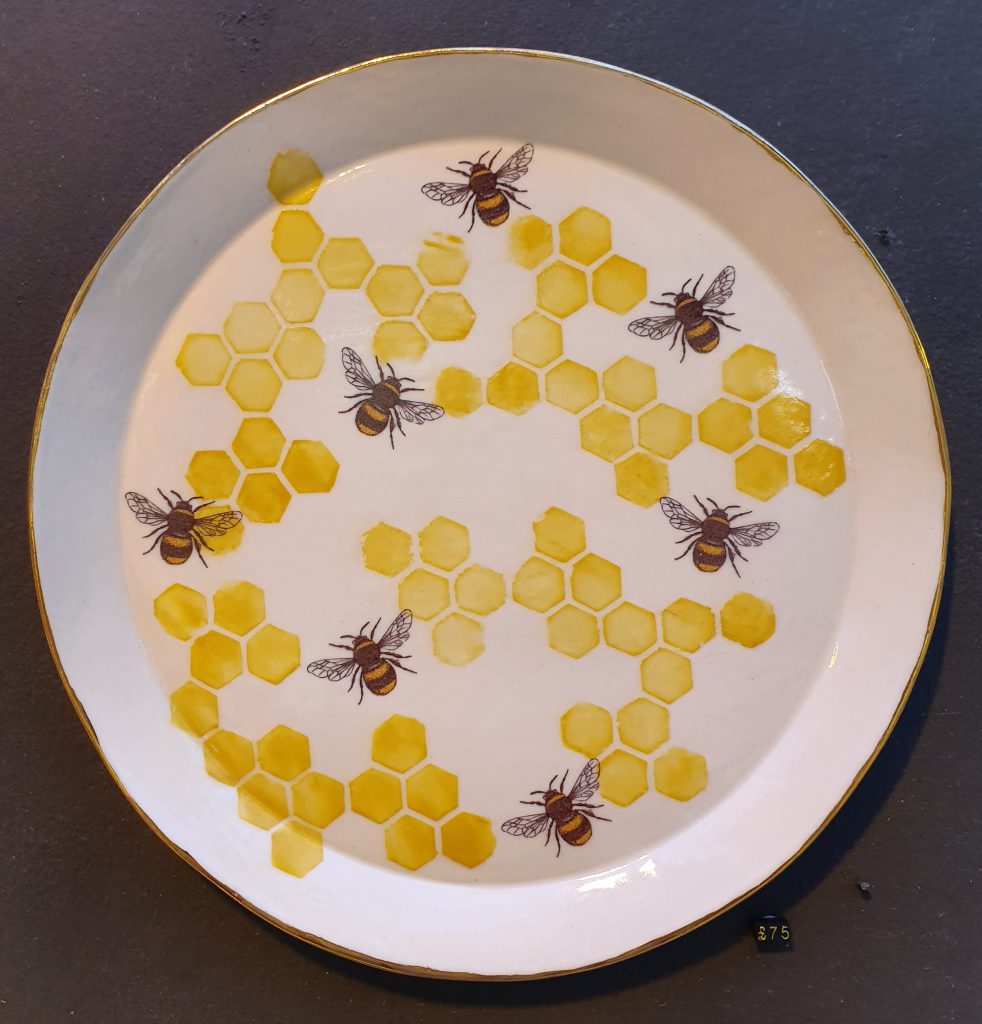 HOW NOT TO TRAVEL
If you have read until this far then you might be thinking to yourself: what a great time can be had in Manchester. And you would be right. However, there was a downside to our trip as the trains really let us down. On the way to Manchester our carriage smelt of sewage water and on the way back, our train was cancelled. This required us to scramble on to the next available train, all the time wondering if we would be evicted from our seat by passengers for that particular train who had reserved a seat. I was not happy.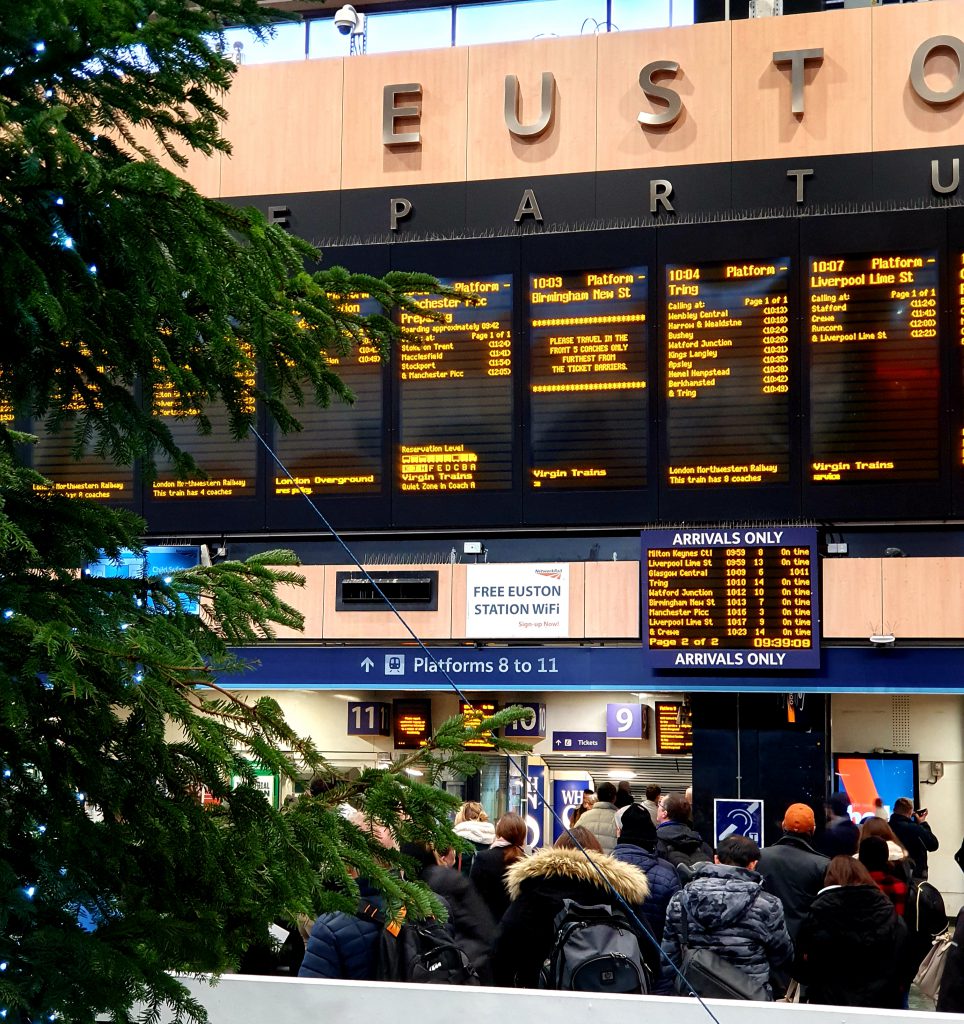 What did make me happy was that I travelled with HK Sister and I had not been on a trip with her for a long, long time. In fact we had to share a room (because Chinese people never have one room each to themselves when they can share for half the cost) and I had not shared a room with her for over 30 years. I brought along some ear plugs and an eye mask for her just in case she could not sleep but we managed.
HK Sister proved to be a very good companion because she was game for every activity I suggested. Mostly I am quite bossy and sometimes I don't get things right, but we got on just fine. I think she enjoyed herself very much because she could watch Korean drama in bed and have unlimited champagne in the lounge. Yes, I know, the only thing that could have made it better was to have champagne and K-drama at the same time. I am working on this.