A few lines on two Korean-inspired dinners here in London.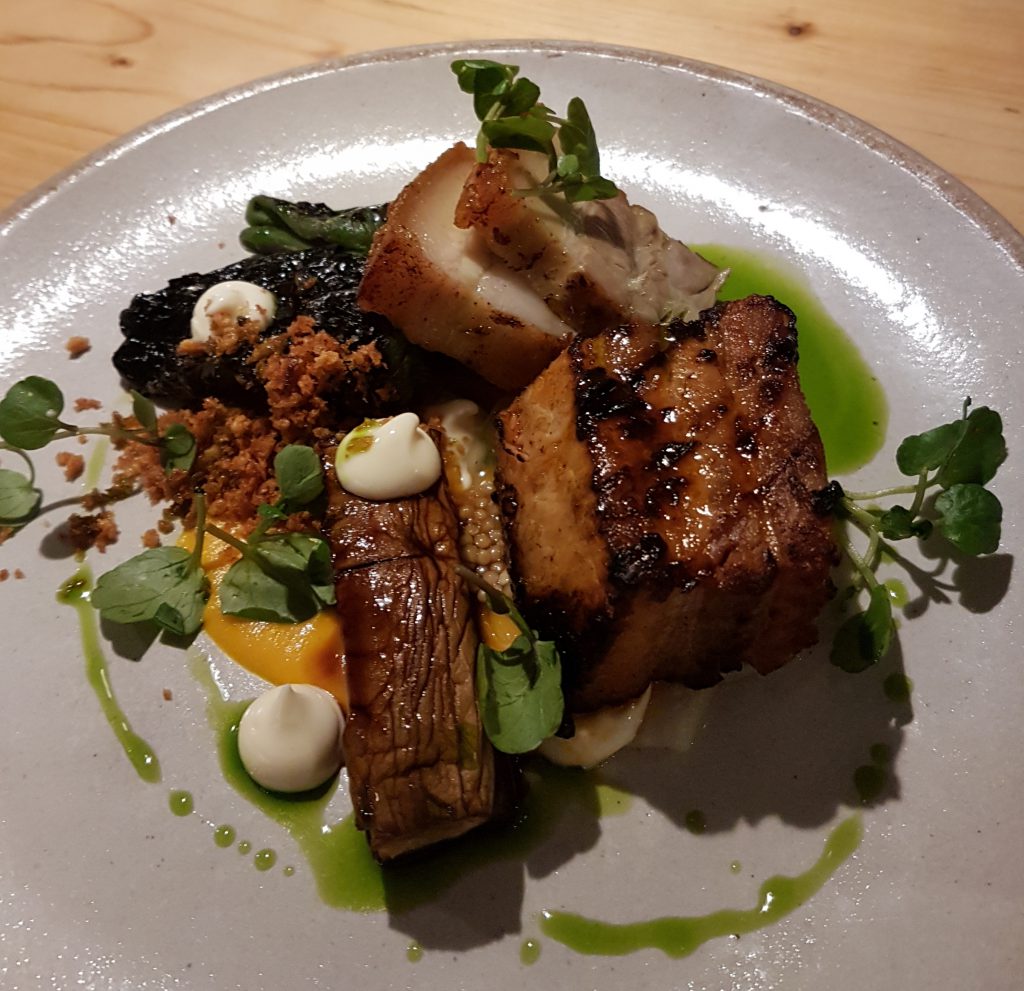 I love Korean food. I loved it from the first shared meal with my friend June in Bibigo London in 2014. It was an eye opener and a gateway into trying even more traditional Korean food. Bibigo will always have a special place in my heart and I feel sad each time I pass its previous location on Great Marlborough Street.
Last week Mr Gochugaru and I tasted our way through two Korean-inspired menus. The first dinner was a noisy pop-up event at Carousel where two chefs from Busan in South Korea, Lee Suhyung and Kim Yujung, presented their food. The second dinner in Galvin at Windows was in a quieter space which was more in keeping with our age and the need to talk, and not shout, over a meal. The Head Chef at Galvin at Windows, Joo Won, is Korean and also from Busan.
The menu for dinner number one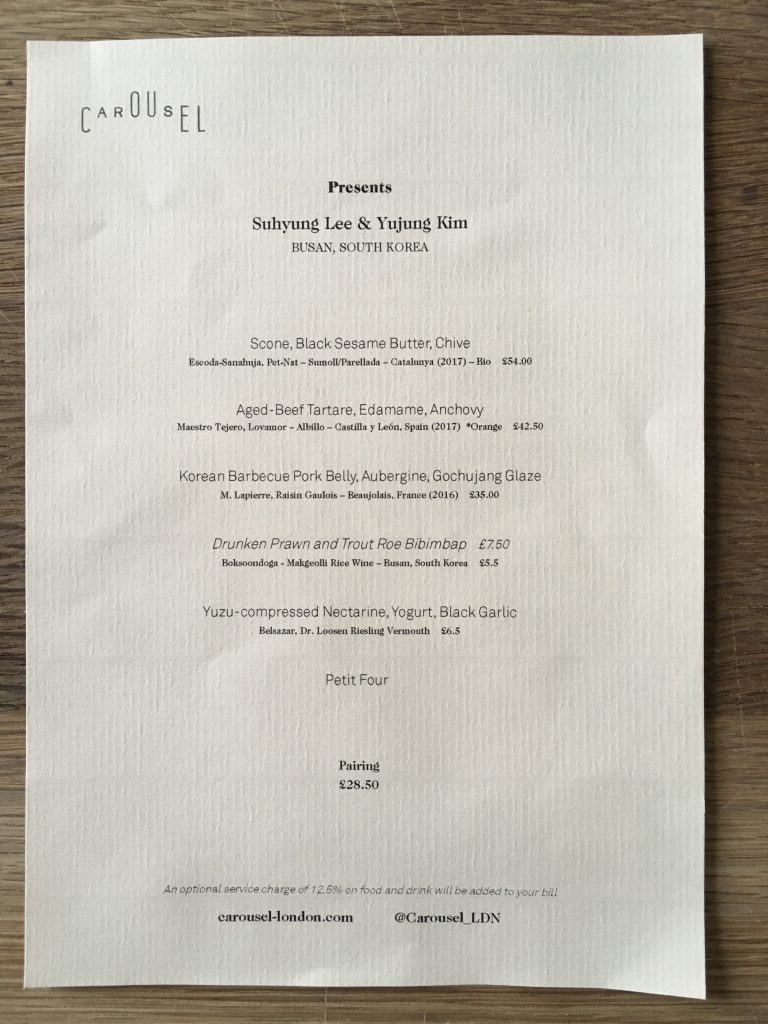 These seaweed crackers were something I could eat all day, everyday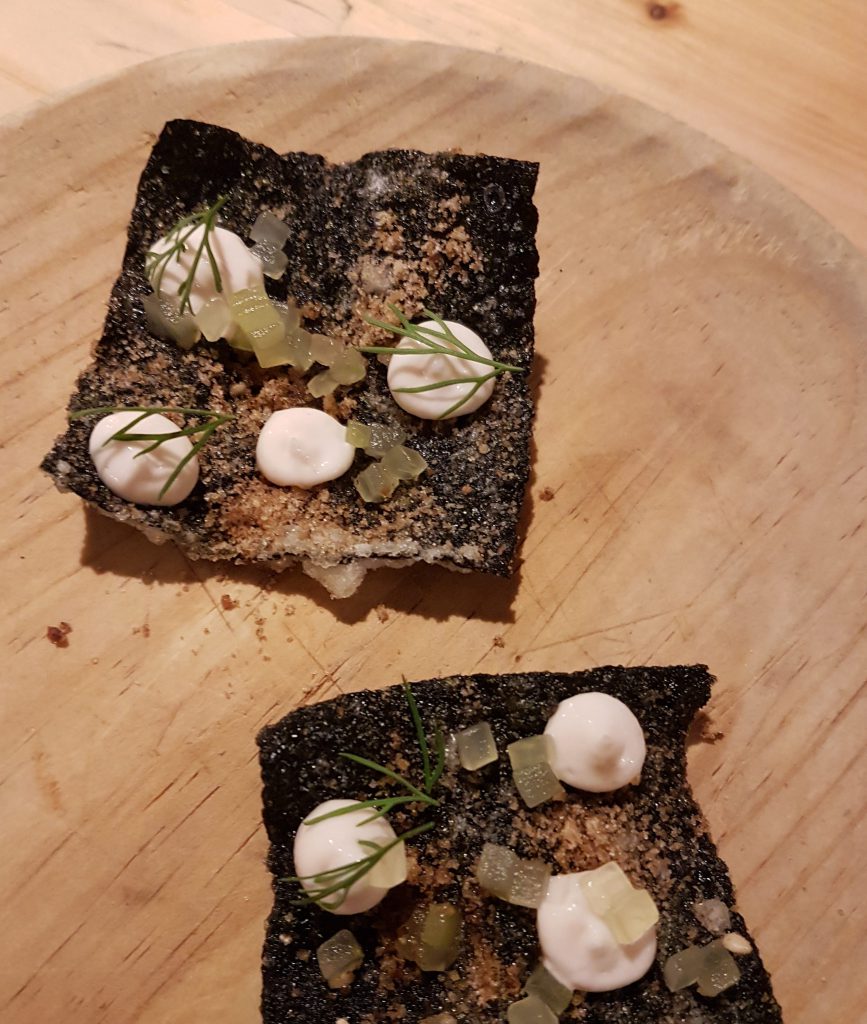 The scones were glazed on the outside, creating a sweet and crunchy texture. It was possibly not to everyone's taste but I liked it. It reminded me of the garlic croutons from the convenience store next to my hotel in Seoul which was somehow salty and sweet at the same time. The sesame butter was unsalted butter whipped with ground black sesame seeds, and something I would definitely try to make at home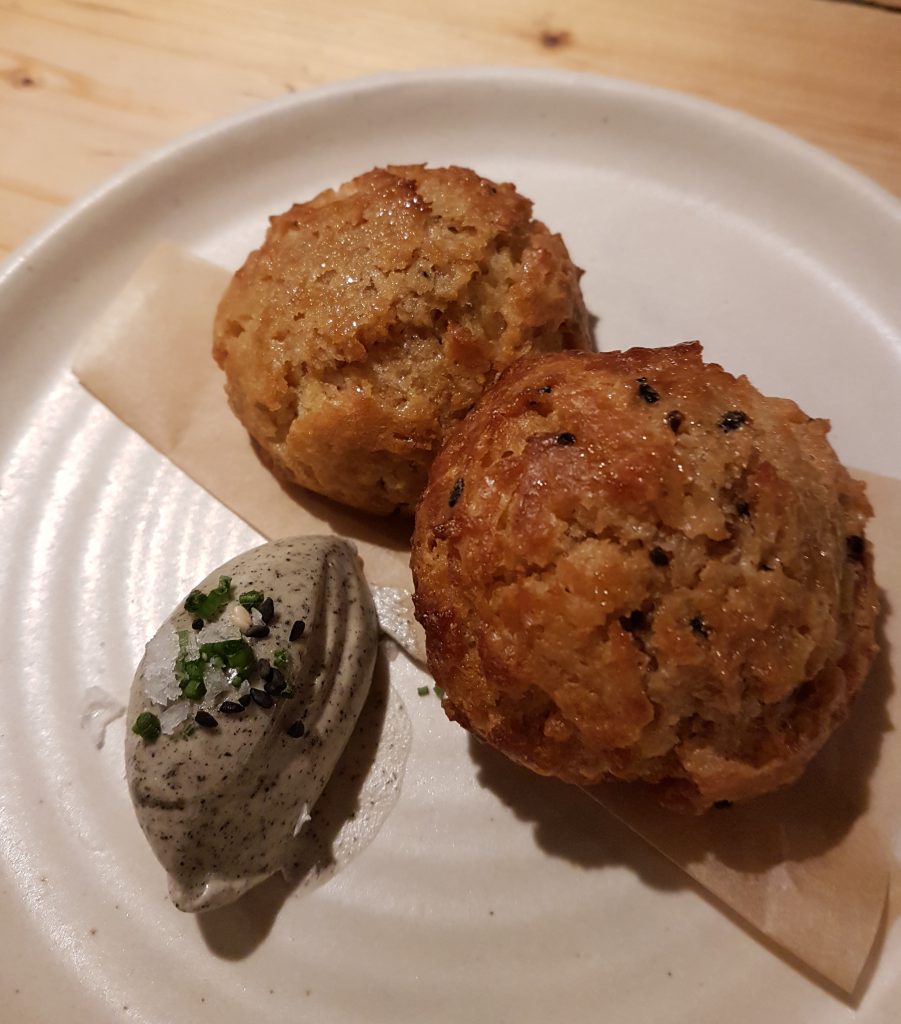 The taste of the aged-beef tartare was enhanced by some crispy dehydrated onion rings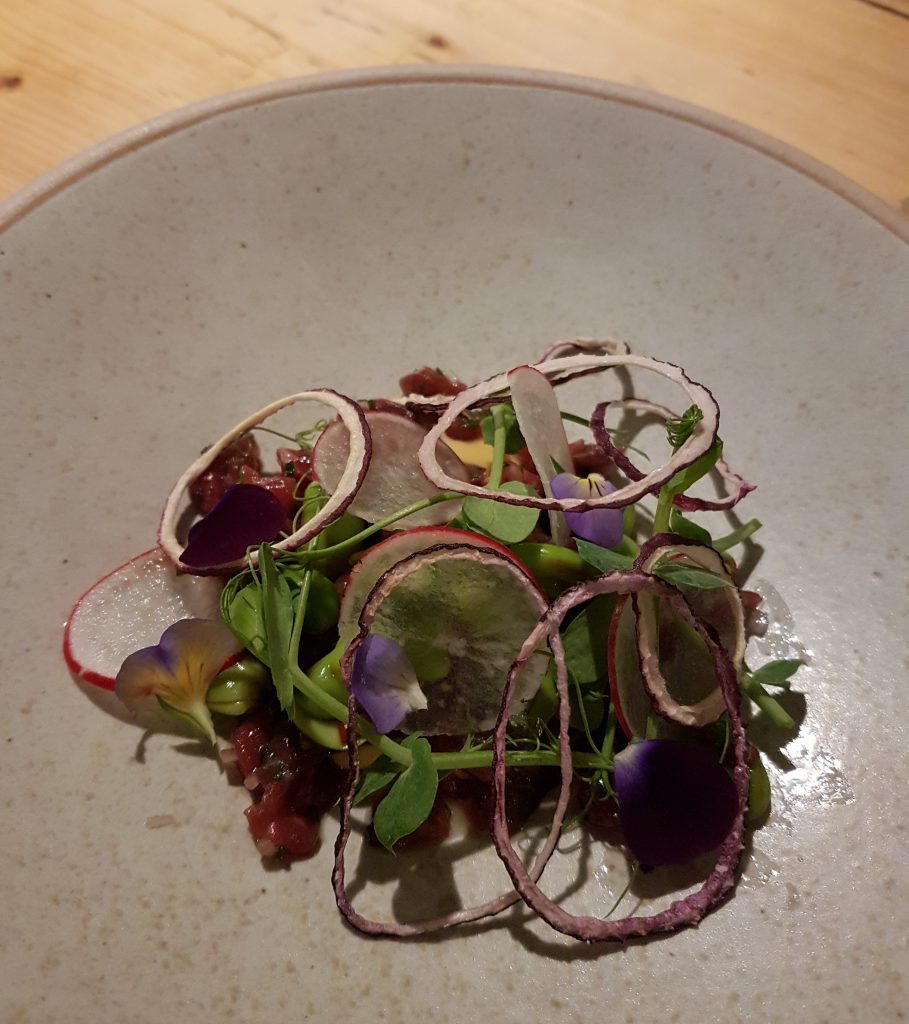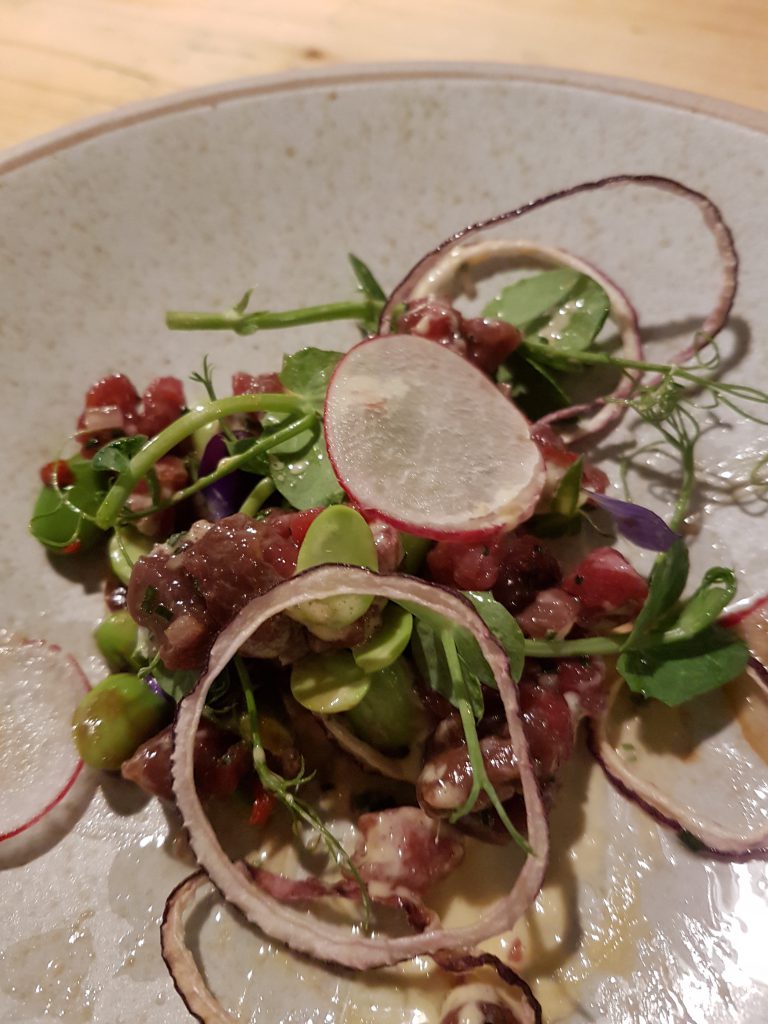 The pork belly was so tender but the promised gochujang glaze did not come through. Maybe the chefs thought that the mainly Western diners would not be able to handle a spicier taste but I am sure they could have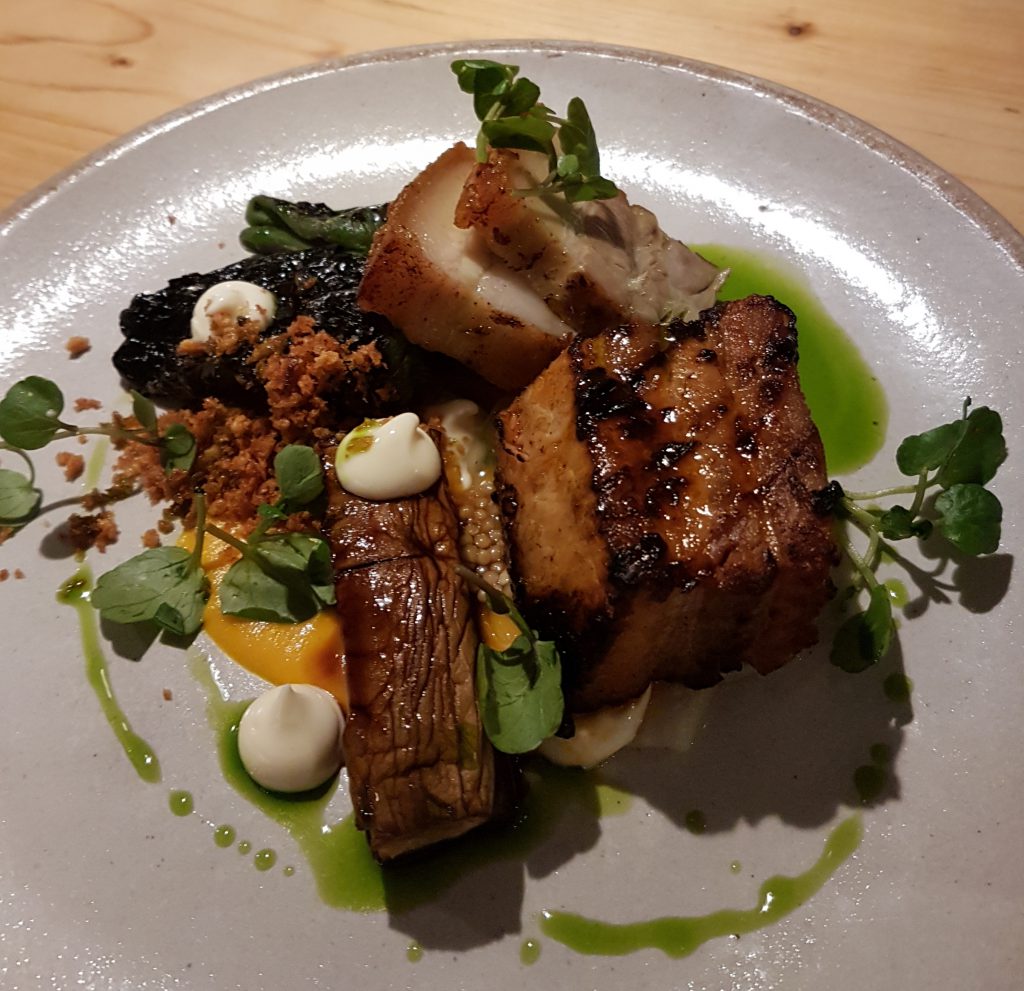 I am not sure what got the prawns drunk but the drunken prawn and trout roe bibimbap was totally spot-on delicious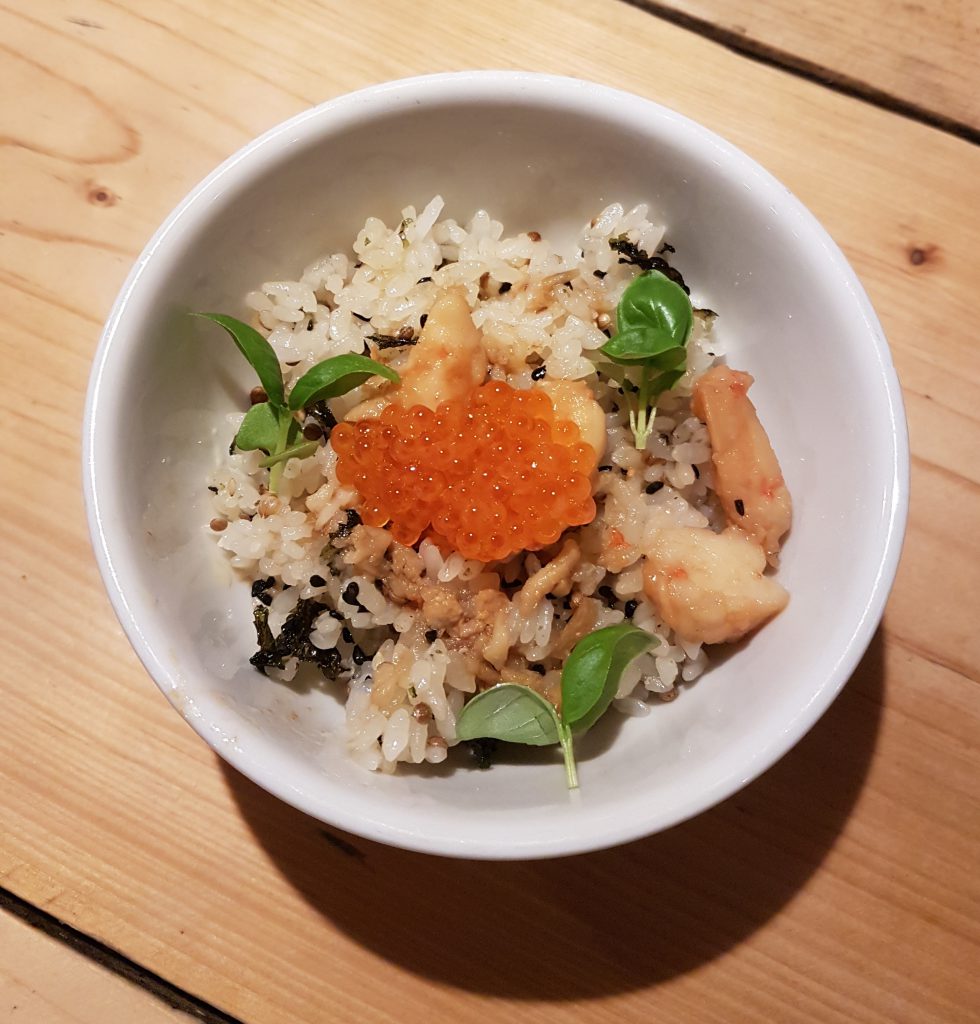 Again, I am not sure how the nectarine got compressed in yuzu but this was a sensational dessert, the sort that you could eat all over again given the chance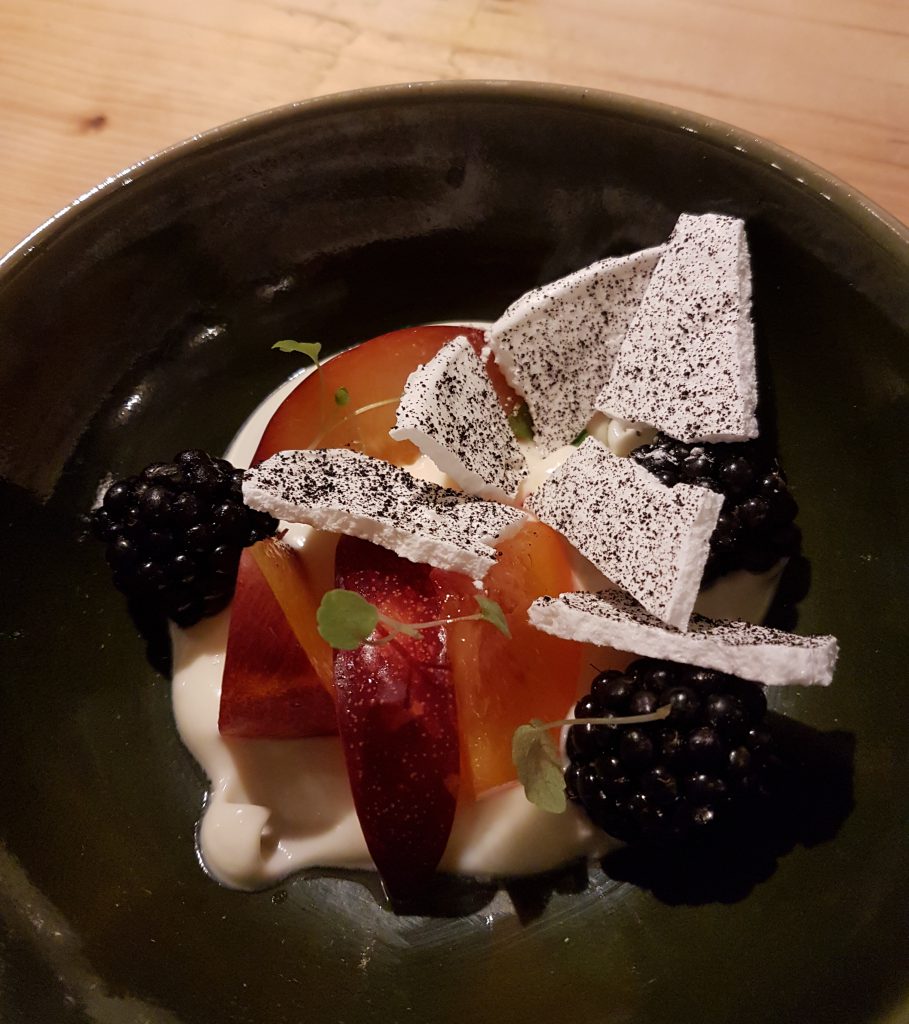 The menu for dinner number two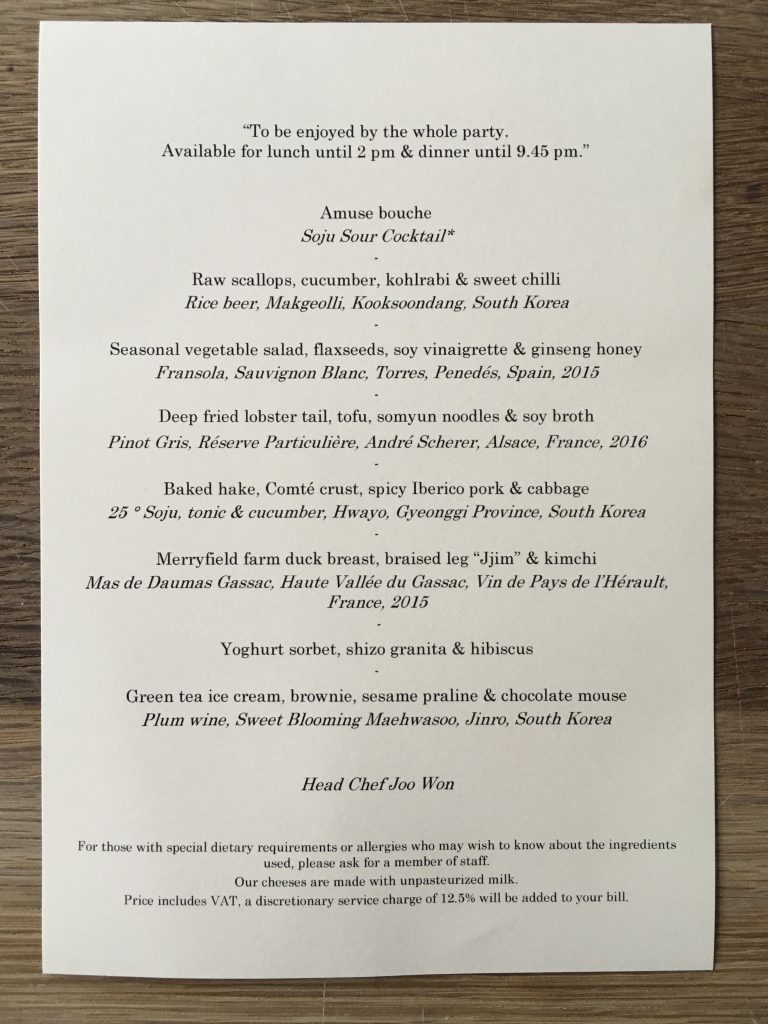 I love scallops and these were sweet, fat ones sitting on top of finely sliced cucumber and kohlrabi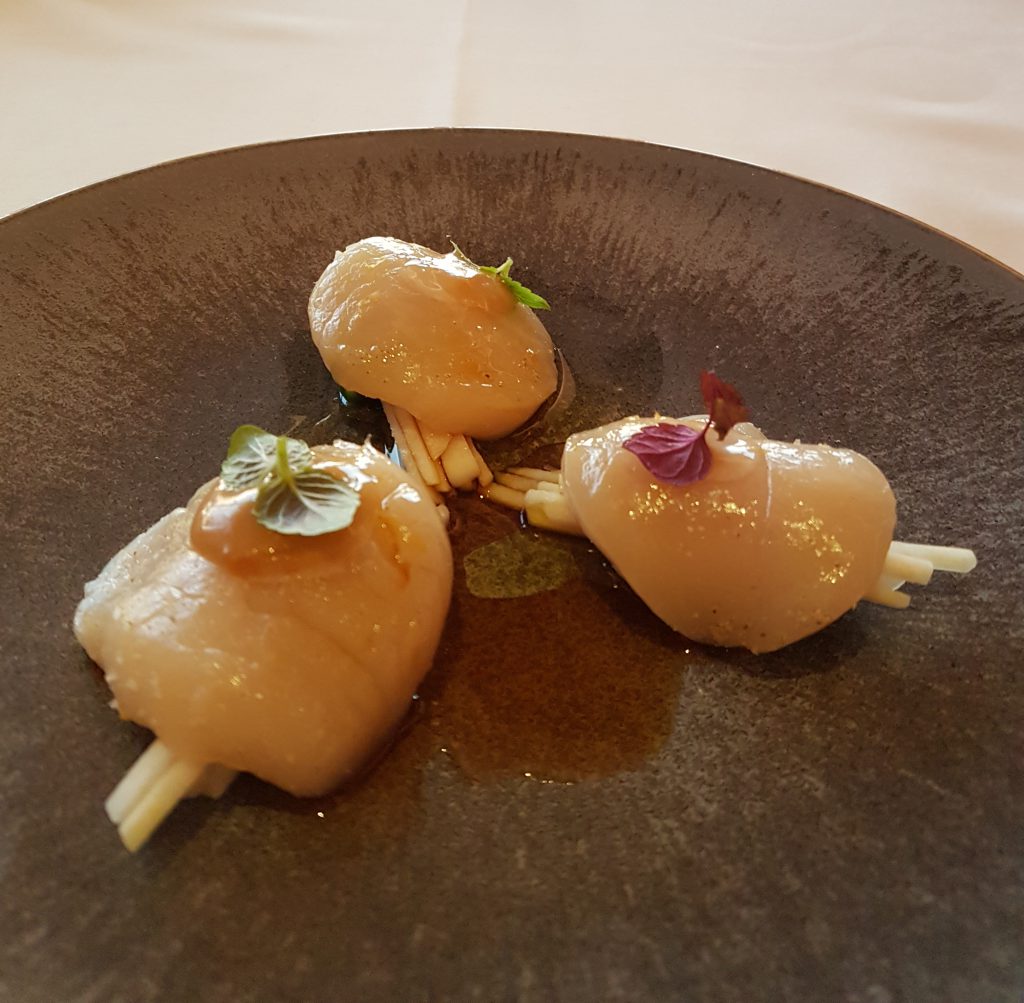 The second dish was a unique combination of simmered mushrooms, raw vegetables and ginseng honey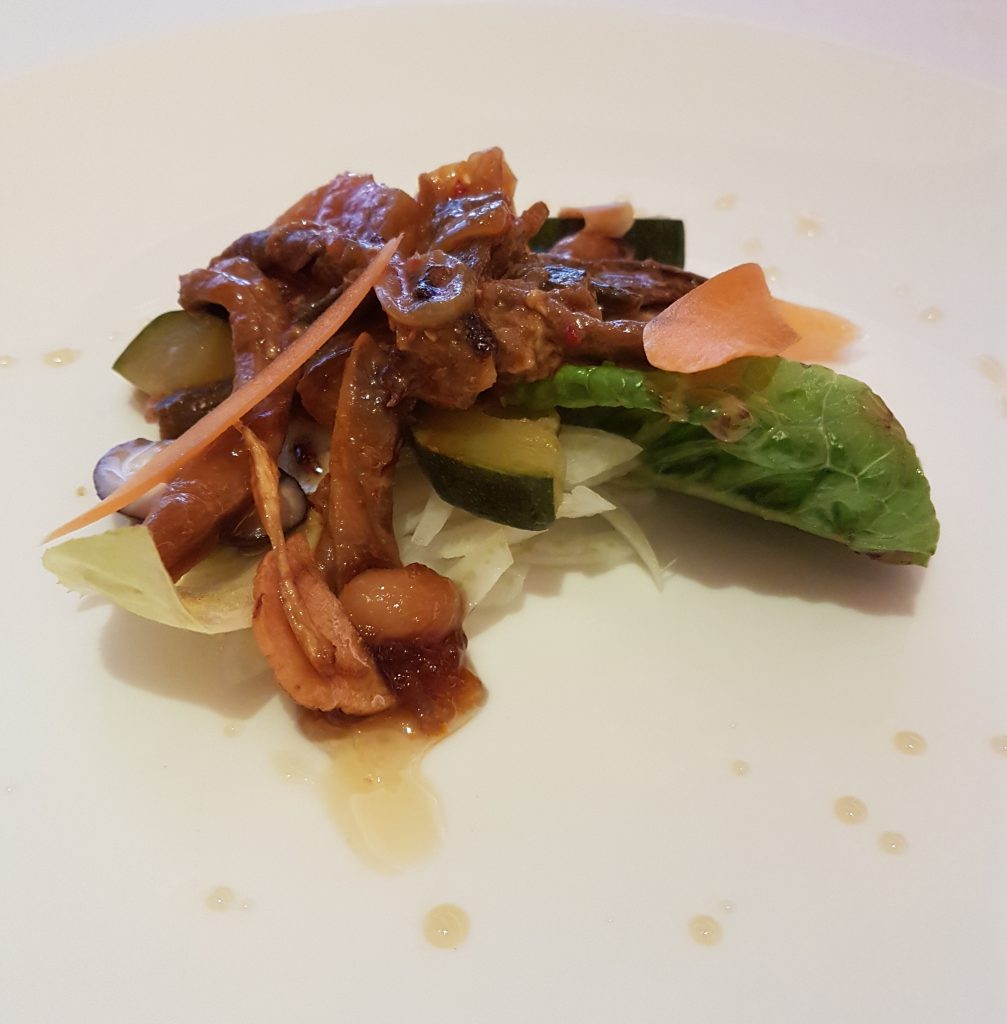 This tiny portion of lobster and noodles in a broth was the dish I enjoyed most in the whole meal. Chef Joo Won should seriously consider offering a supersize version of it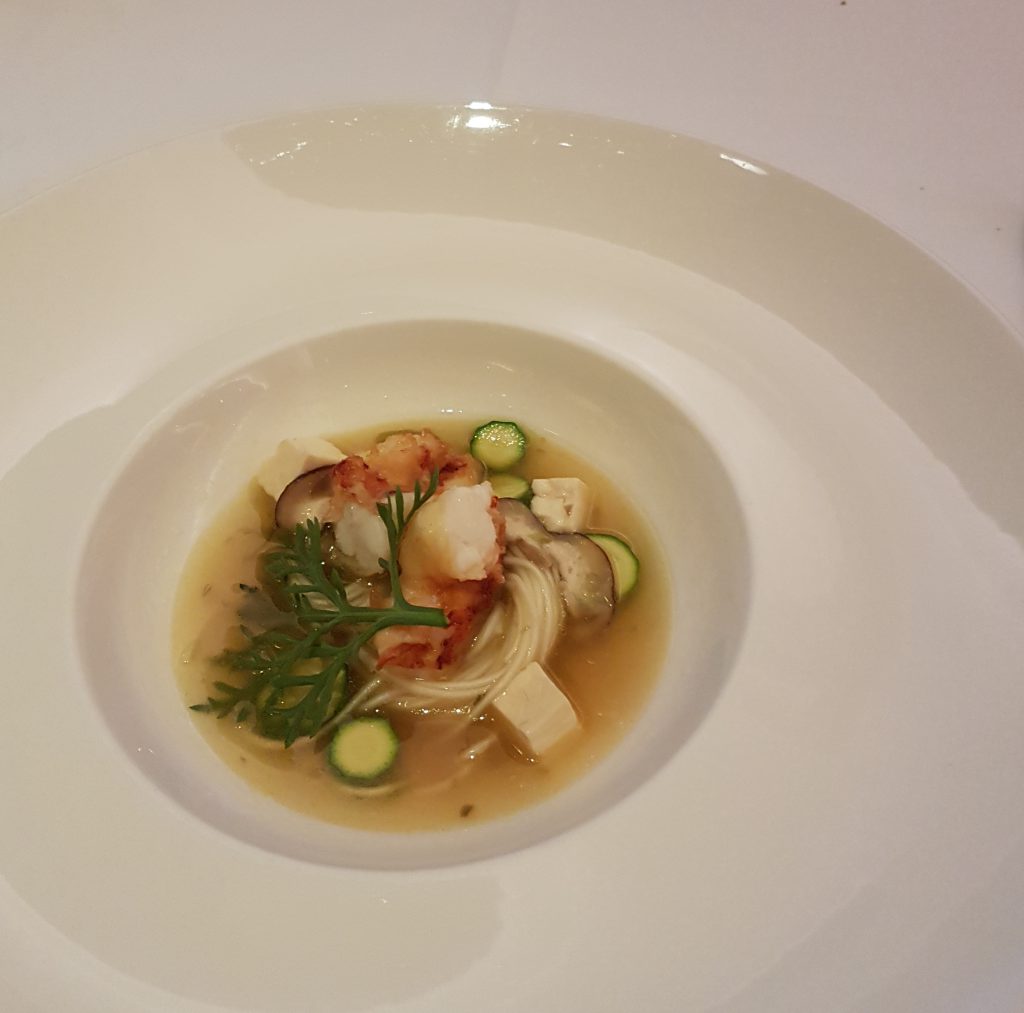 The baked hake was quite a clever combination of fish, cheese, meat and vegetable but did not photograph well due to the lighting. The duck breast was juicy and the accompanying leg was made into a rich stew with root vegetables and gochujang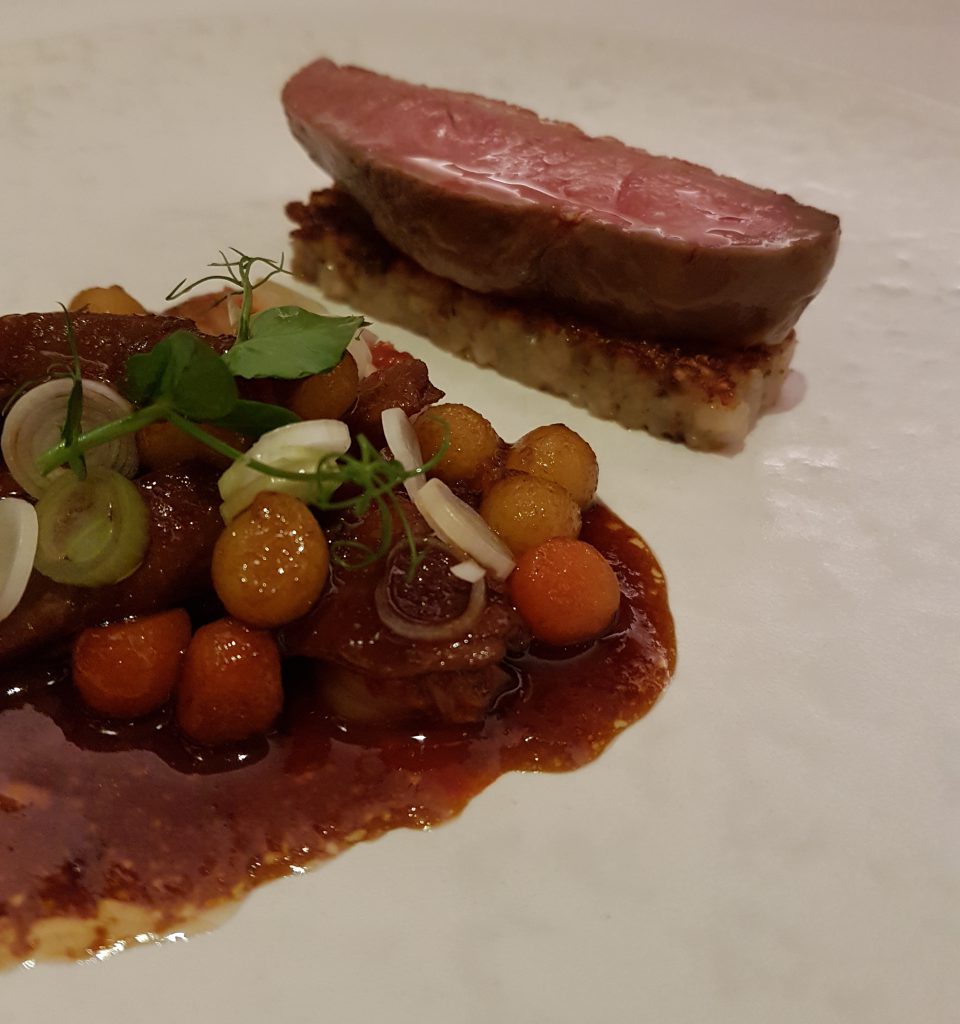 The pre-dessert of yoghurt sorbet and shiso leaf granita was perfectly light and refreshing. The chocolate dessert was best taken apart and eaten layer by layer in order to savour each element, but again this did not photograph well so I  have excluded it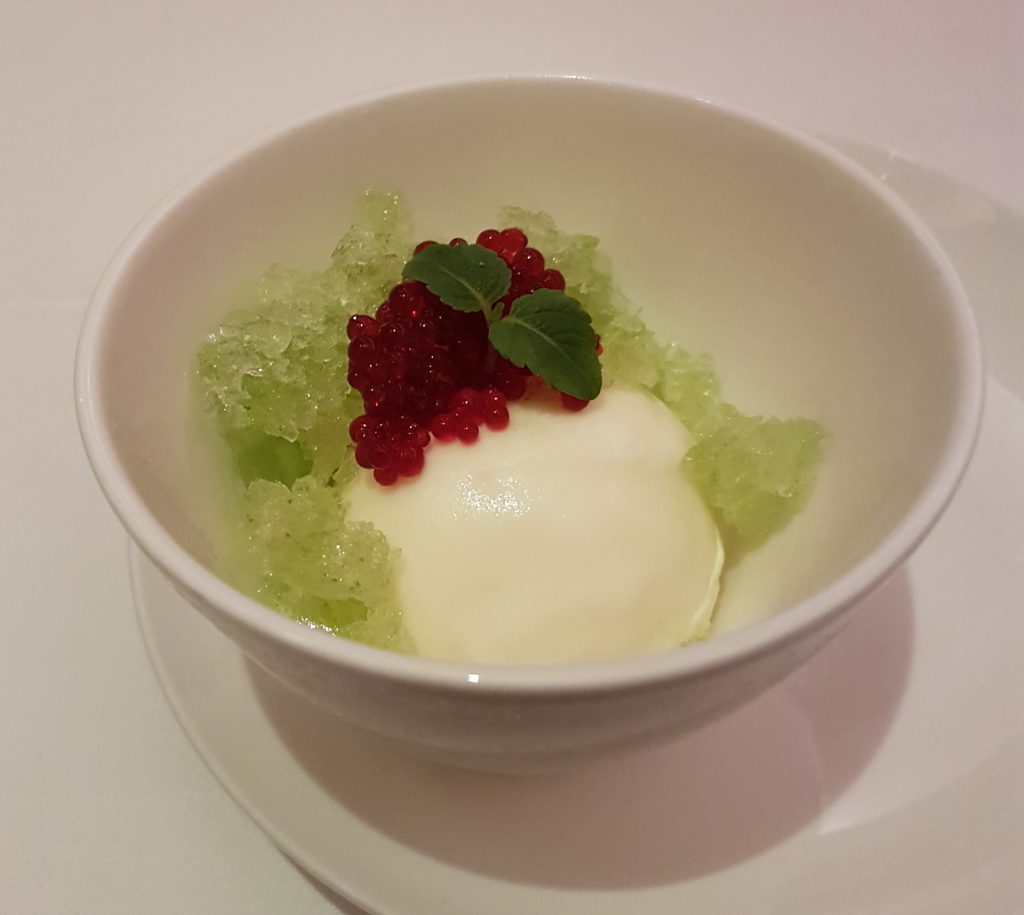 Both menus came with alcohol pairings but we thought that the food was already quite a mix of flavours and it would not be fair to assault our tastebuds further. We chose some white wines from Alsace for both dinners.
During the second dinner I asked Mr Gochugaru if this reminded him of our meal at Jungsik in Seoul, and after some thought we agreed that although Jungsik's menu sounds western, in fact it feels and tastes very Korean. I would happily eat all three meals again, as well as the one we had at Dooreyoo in Seoul. However I would say that in a domestic setting, it is still the down-to-earth everyday Korean home cooking that our family truly loves best.