Seoul Diary Spring: Day 6
A gentle day in our district of Jongno-gu.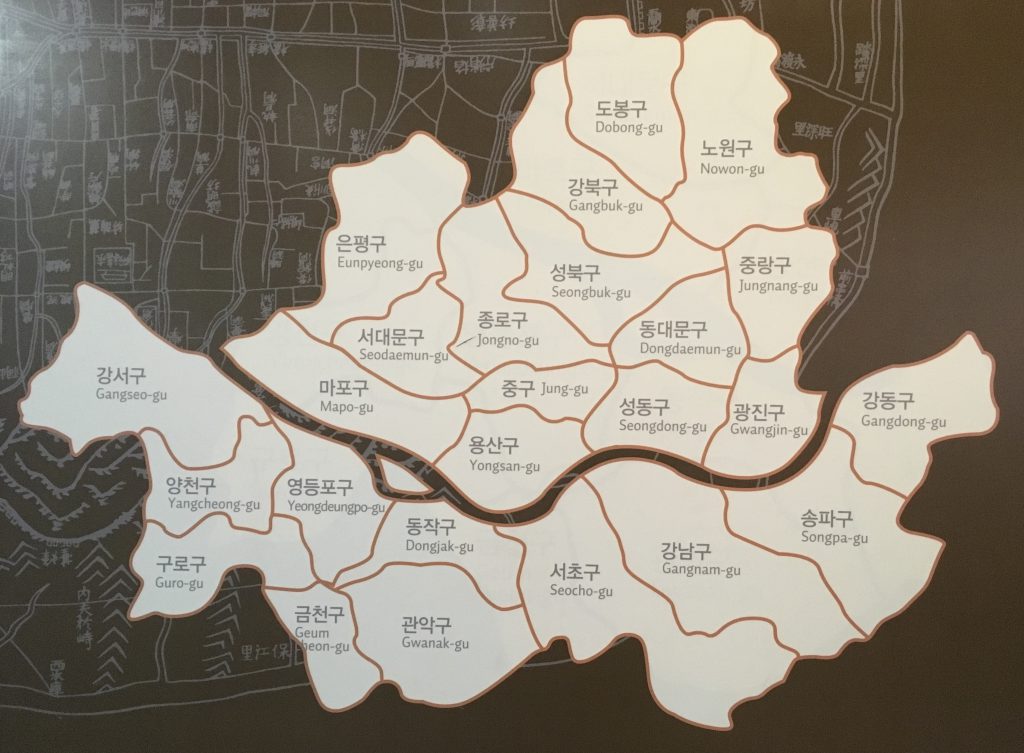 We have lived in the same townhouse in London for 28 years. From time to time the question crops up of whether we will move out and live somewhere else. The children once said to us that they would prefer to stay, because this house is all they have ever known.
I think you get used to things and people and places and unless something dramatic happens it is more comfortable to remain where you are.
Since our first trip to Seoul in 2014 I have not ventured to stay outside of this area of Gwanghwamun, which is in Jongno District. Seoul is divided into 25 Districts (gu) which are sub-divided into smaller neighbourhoods (dong). Wikipedia* has an explanation.
I love this area as it has everything covered: old palaces and modern office blocks, traditional family-run restaurants and American-style coffeeshops, five-star hotels and hand-built hanoks.
BUKCHON Hanok Village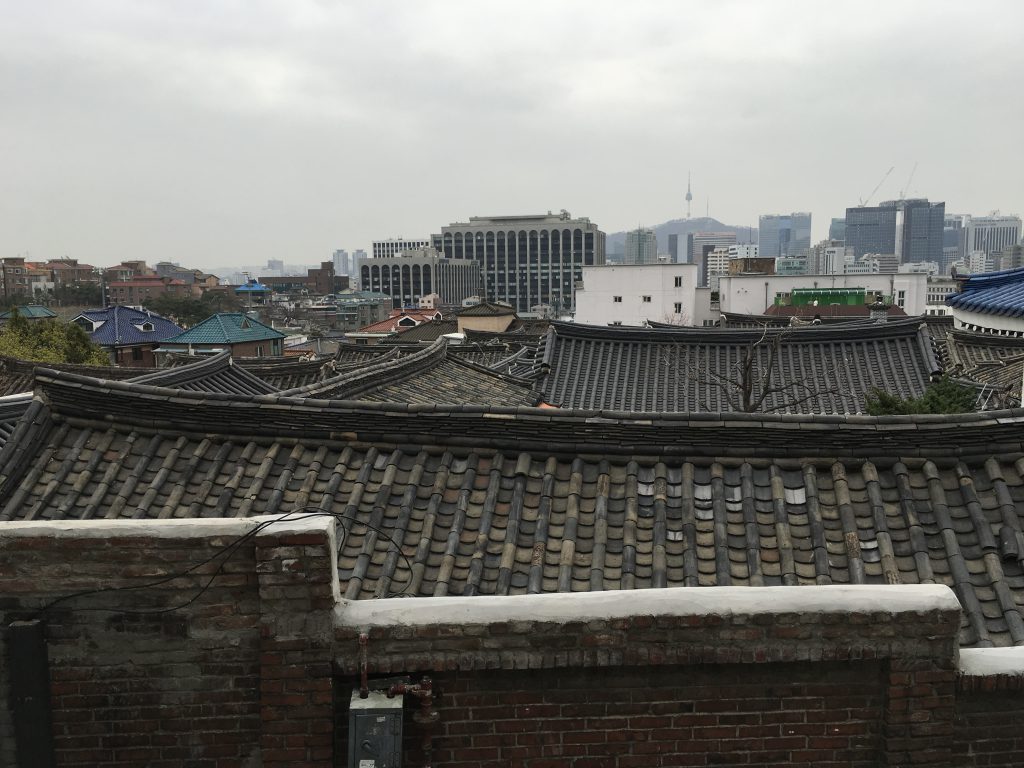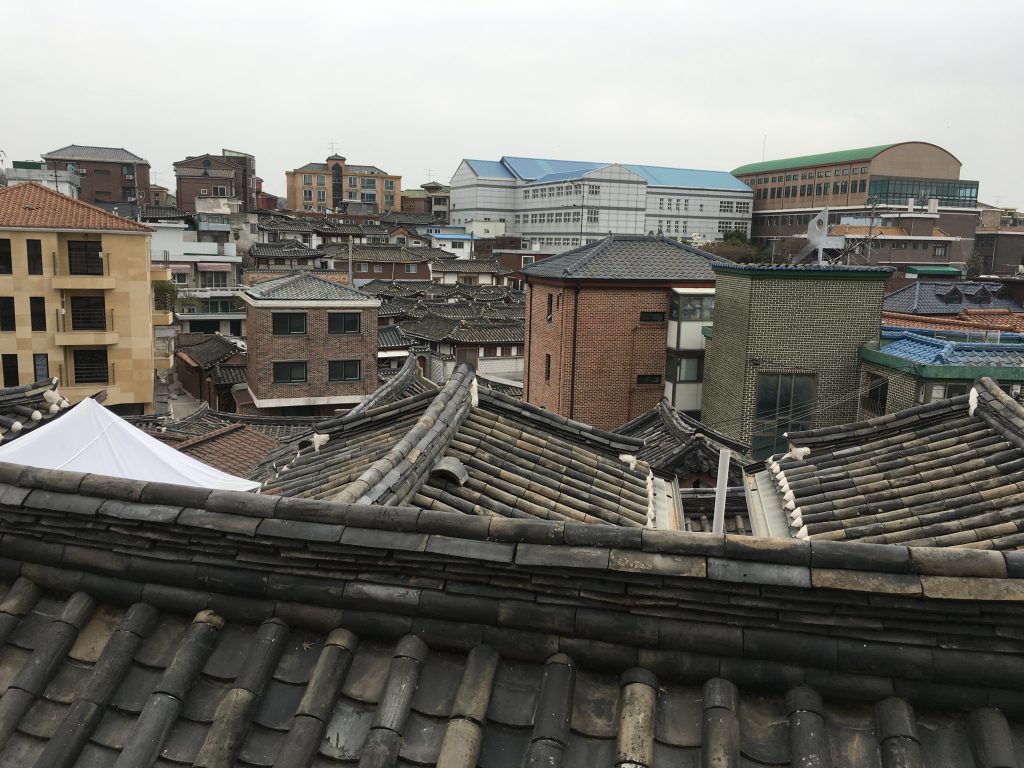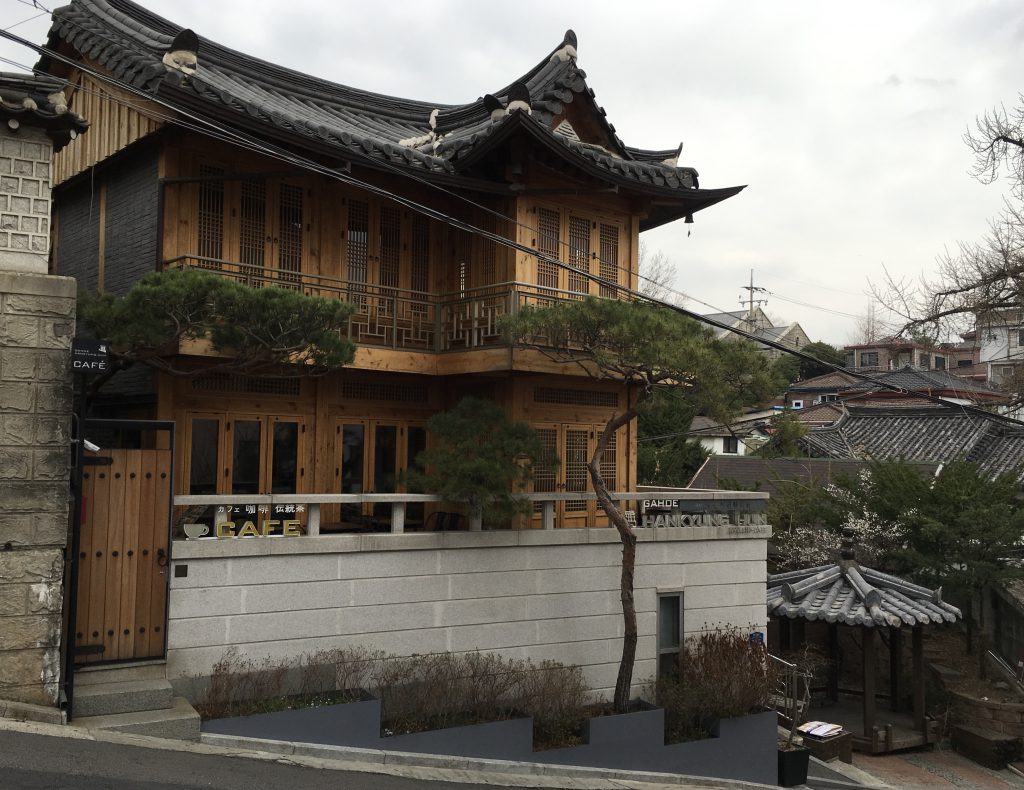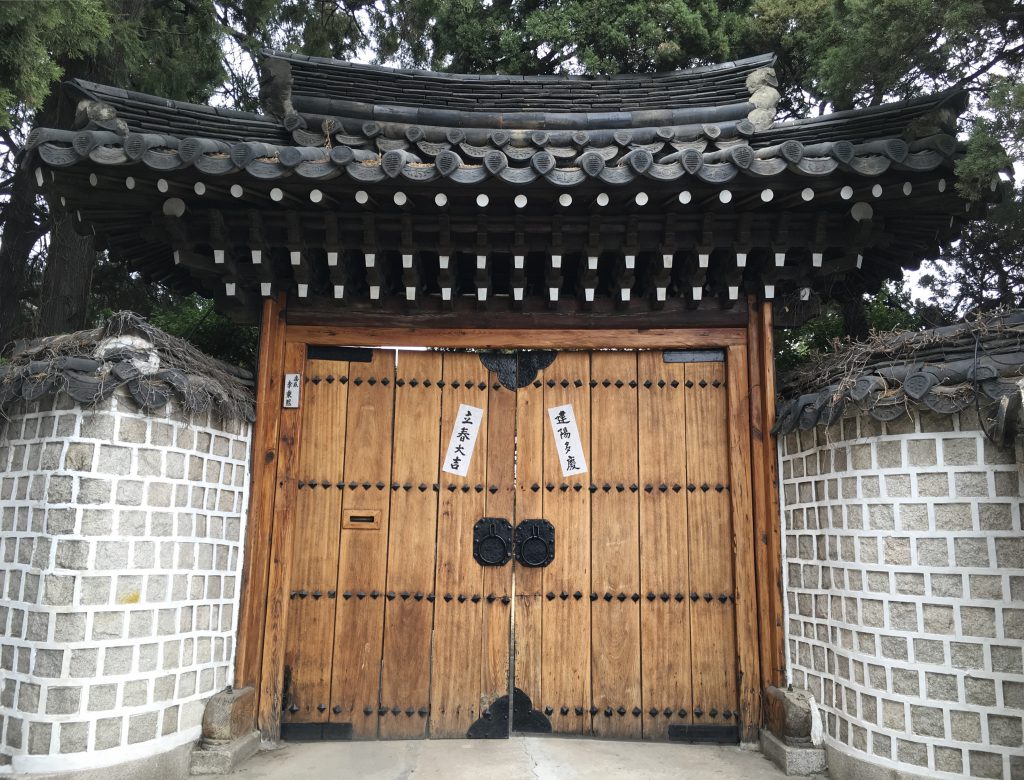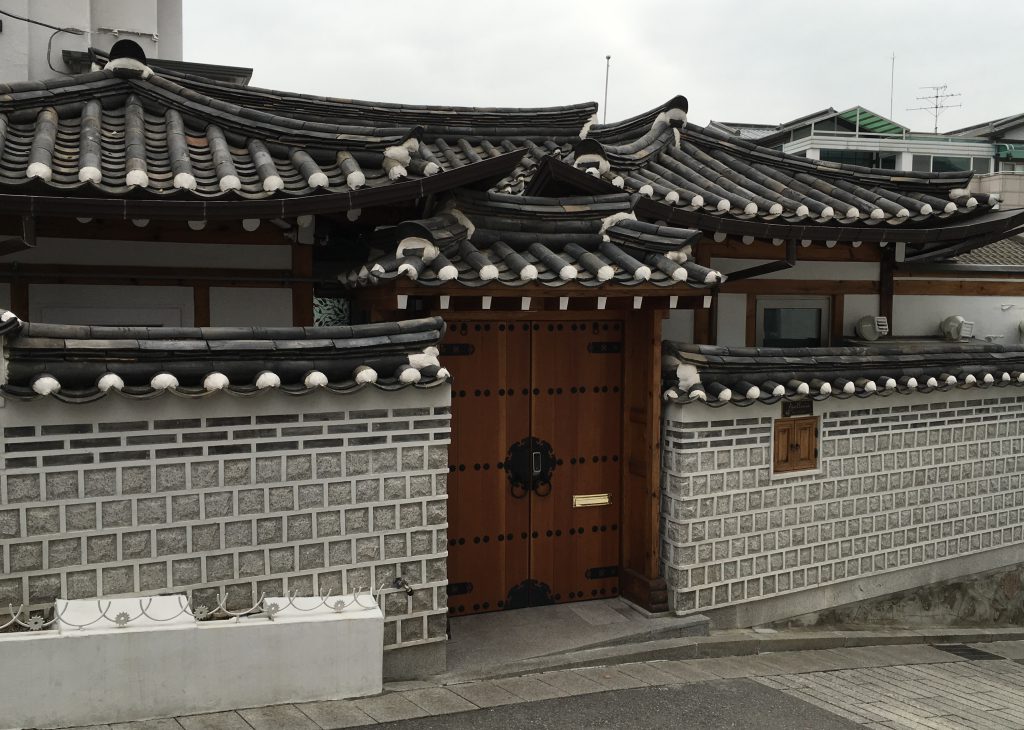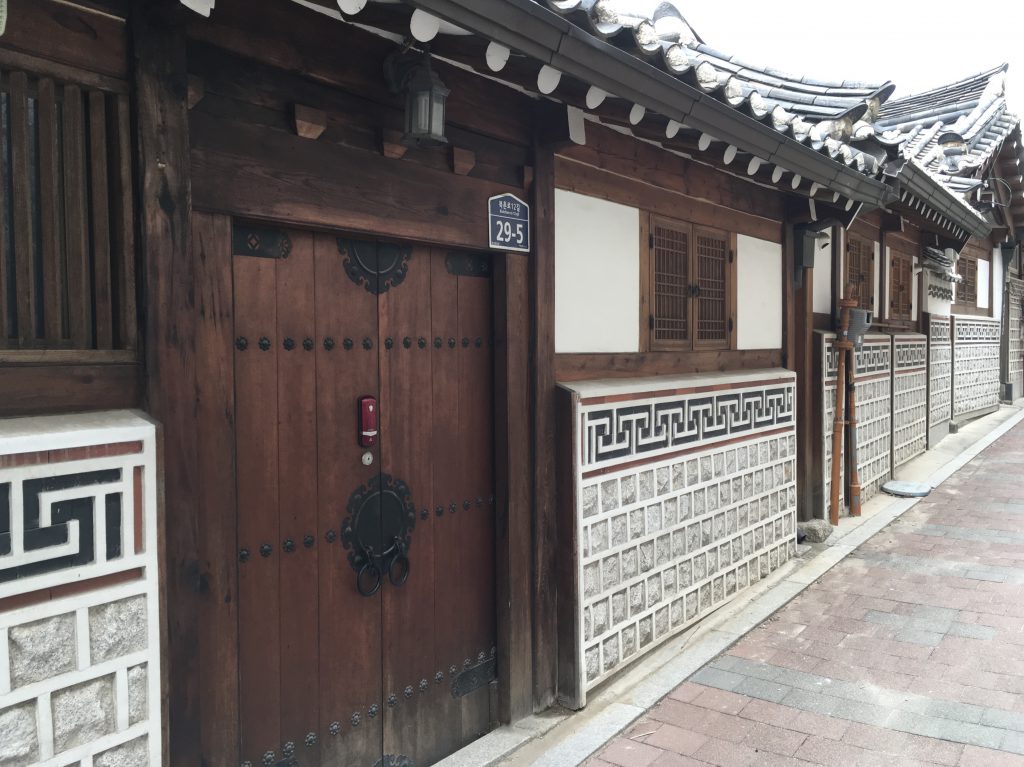 The reason for coming up here this morning was to have an early lunch at Dooreyoo. I had heard of chef Tony Yoo in a food programme when he was at 24 Seasons restaurant and had marked it as somewhere I had wanted to try. But 24 Seasons is in Gangnam and Chef Yoo's own restaurant is in my area, so what a wonderful opportunity to dine local.
Here is the menu (we had the 55,000 won menu). We had a lovely meal and every course was very special. I have eaten food like this, called Hansik, several times before on previous trips. Hansik is traditional Korean food served course by course and has its origins in royal court food. The courses served at Dooreyoo are refined and of course, in a nod to modernity, served in very small portions.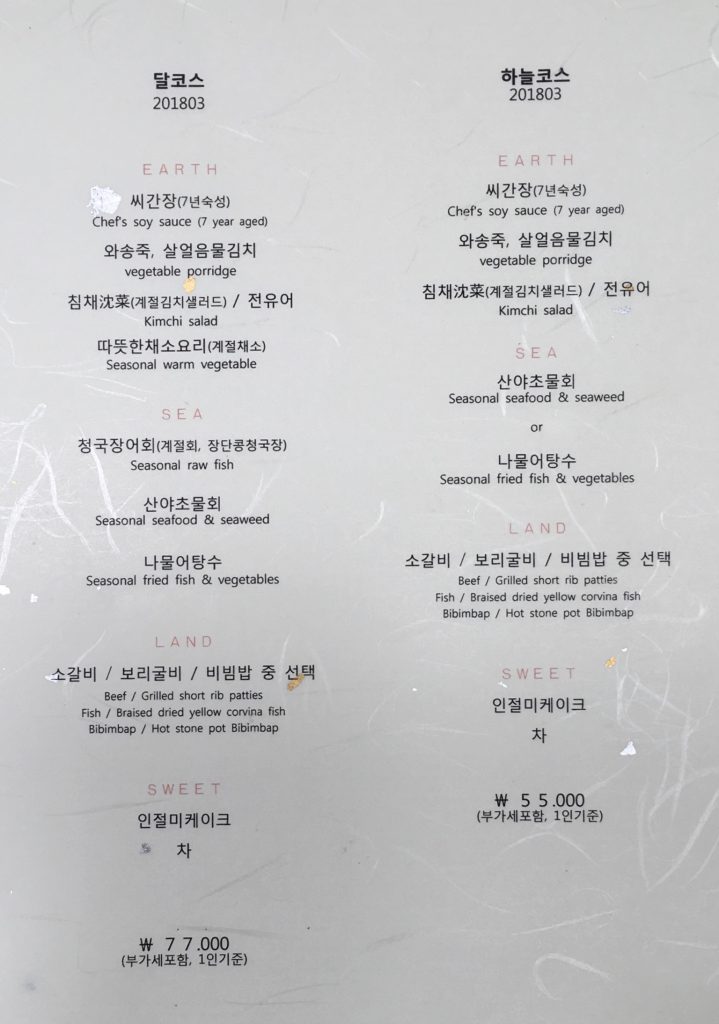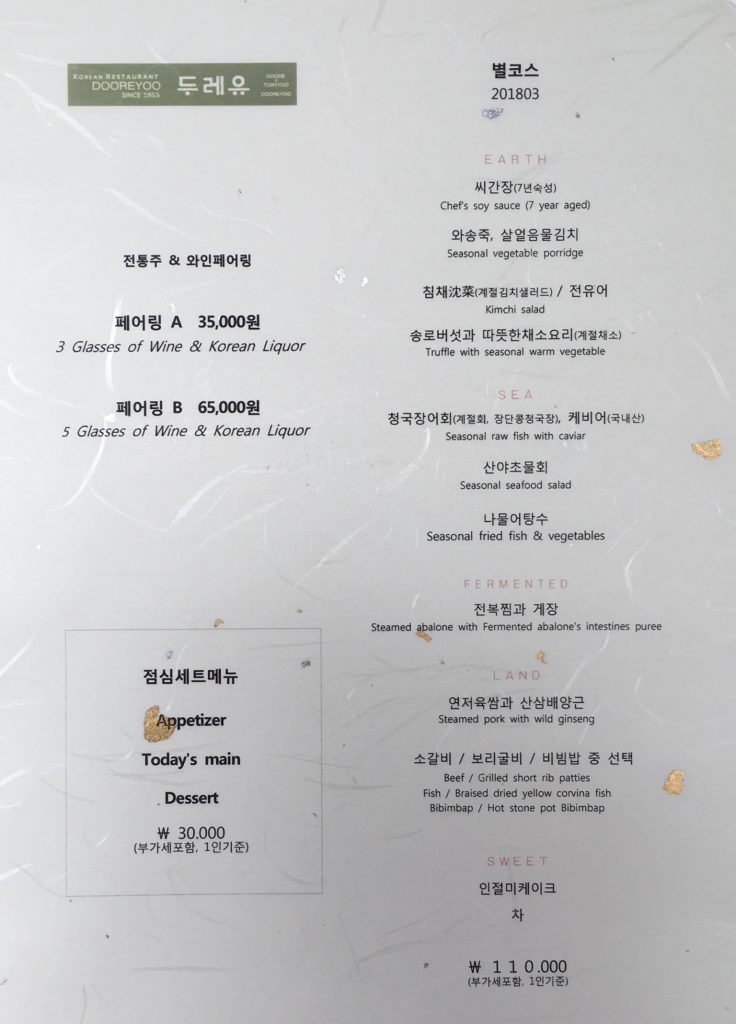 For me, the portion size was perfect because there is a lot to eat in Seoul and we have to be careful not to do anything to excess. If I needed a slightly bigger Hansik meal I would head to Dadam in Gangnam, and for the traditional everything thrown in meal I would head for one of the restaurants specialising in royal court cuisine. Time is also a factor as we did not want to spend a long time over a meal. Lunch here took around an hour.
EARTH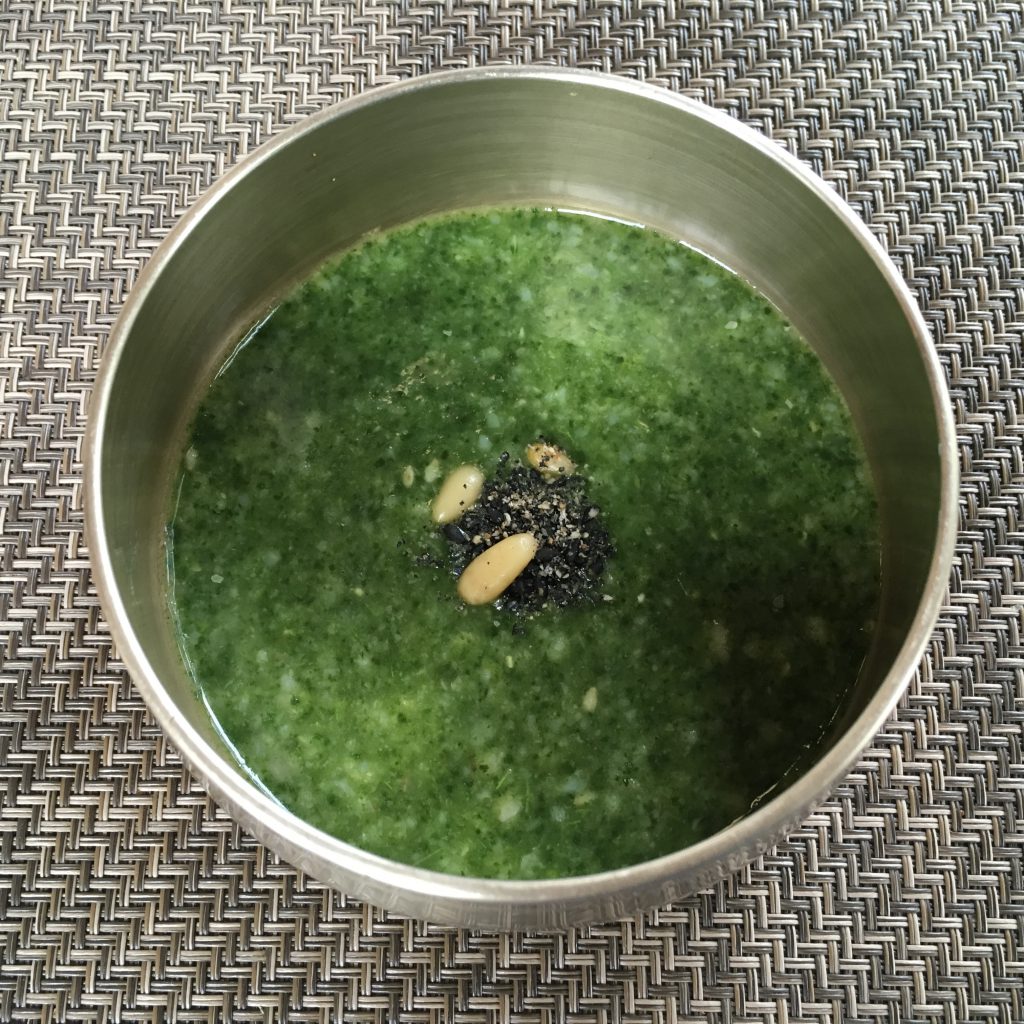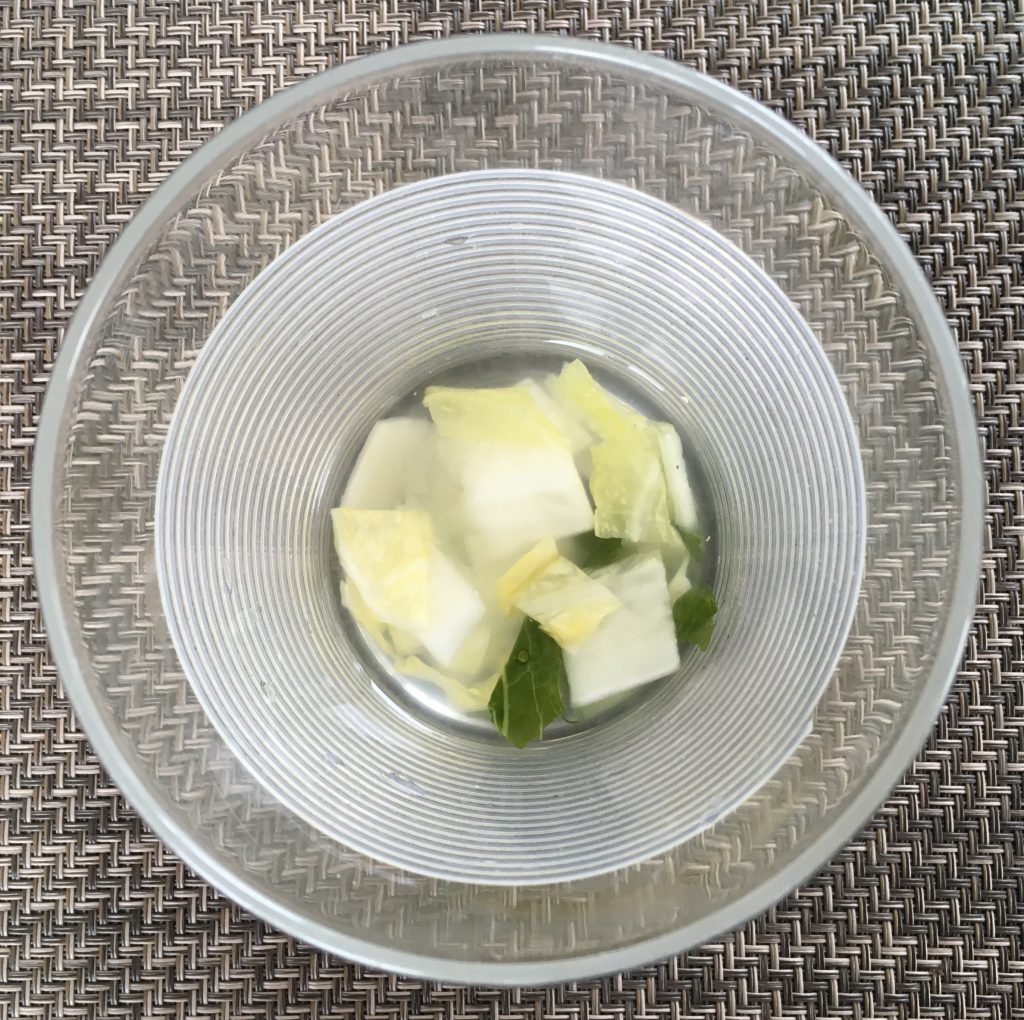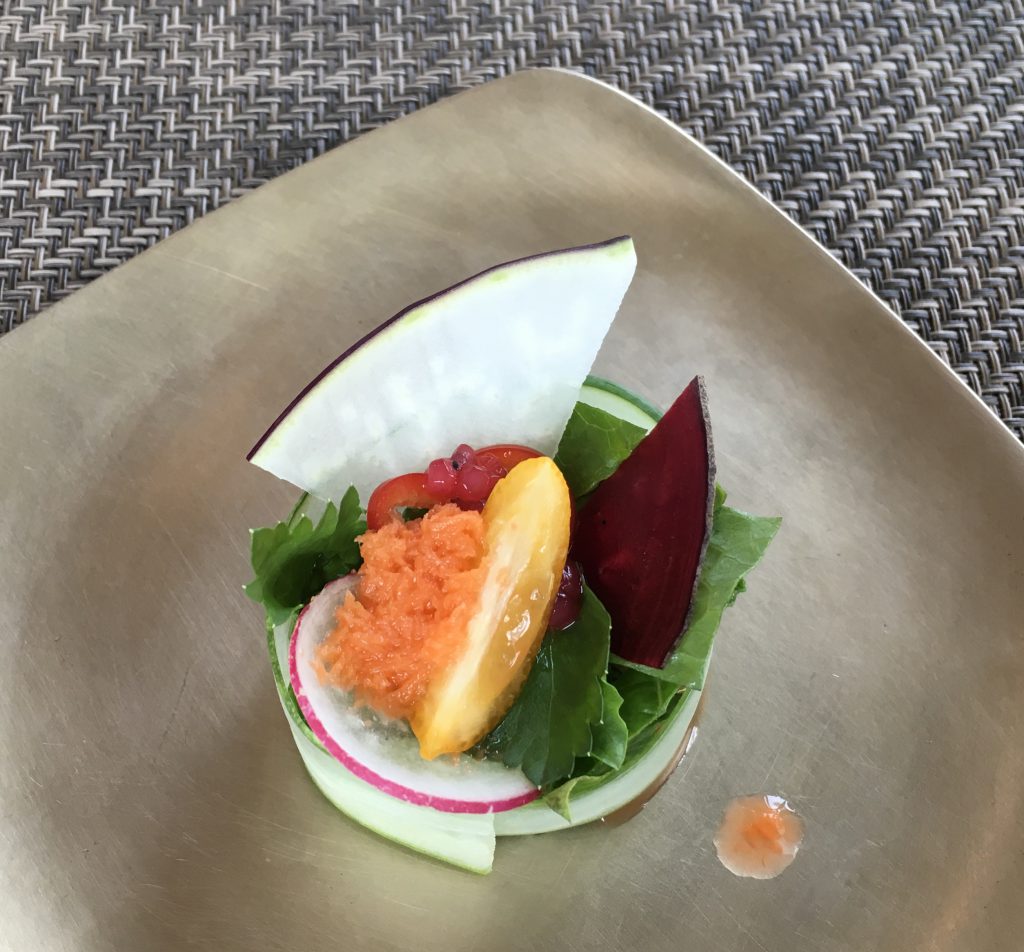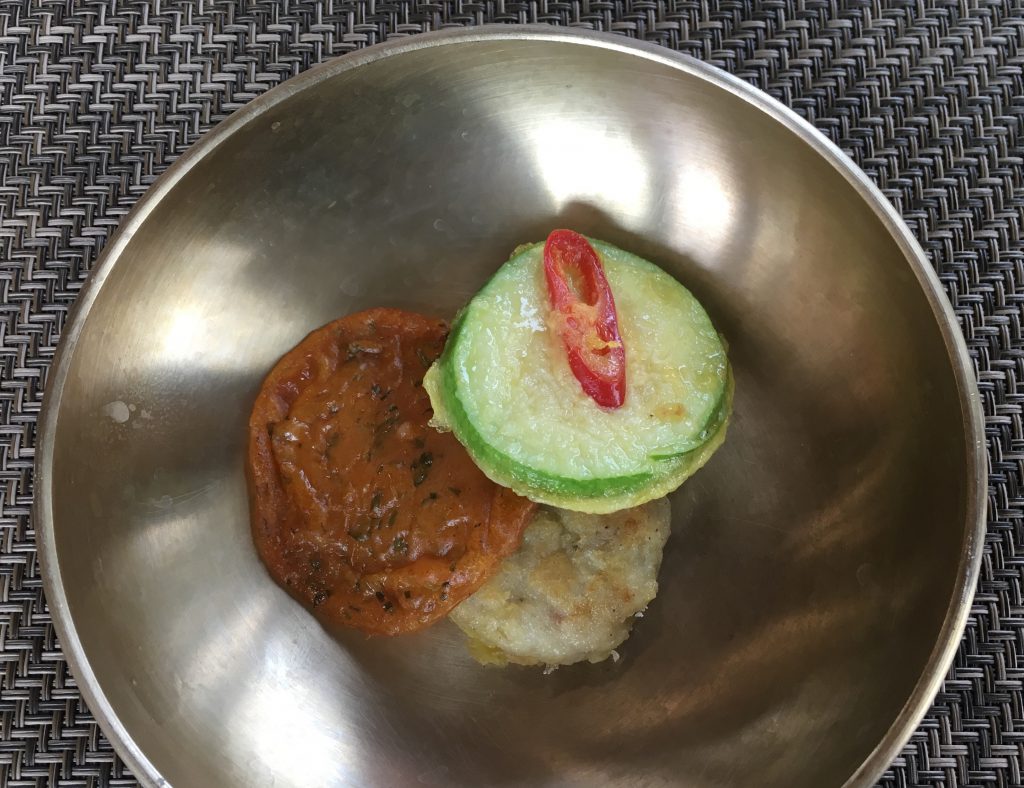 SEA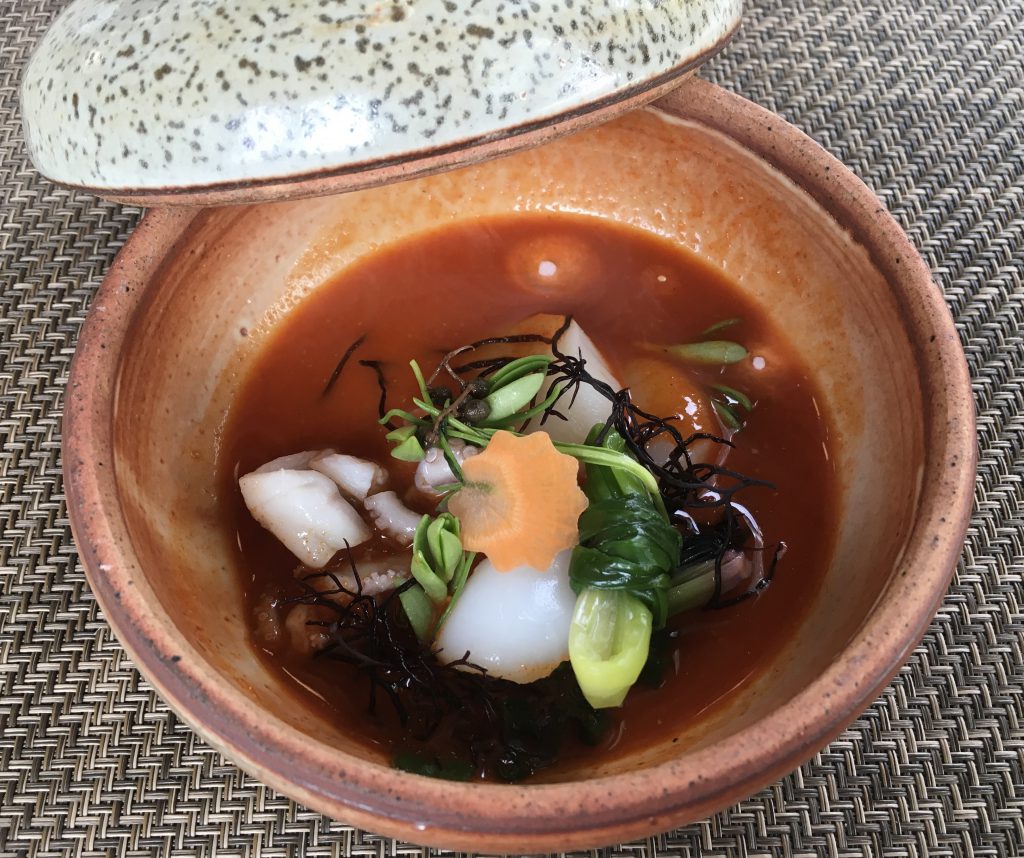 LAND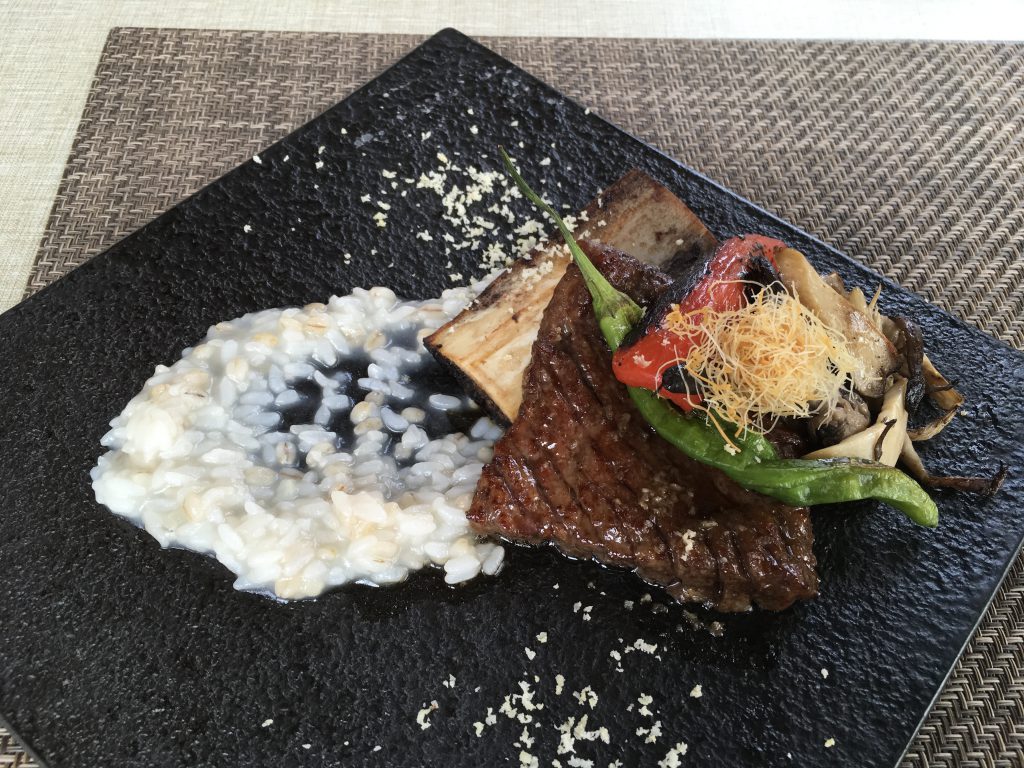 SWEET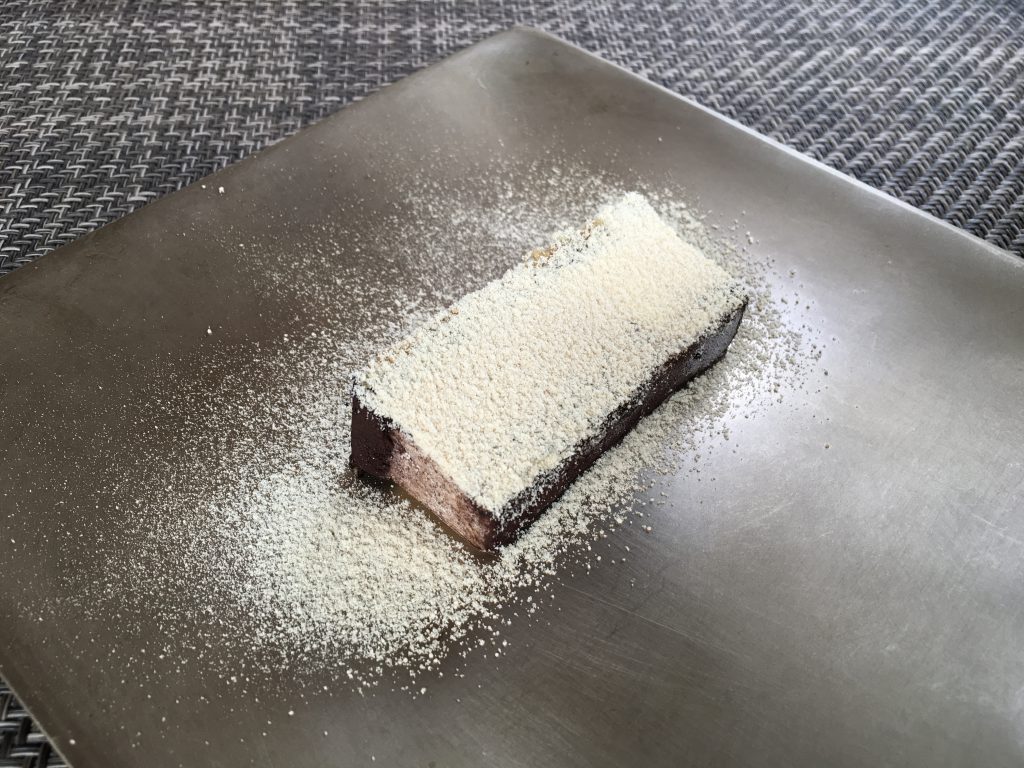 INTERIOR of the Restaurant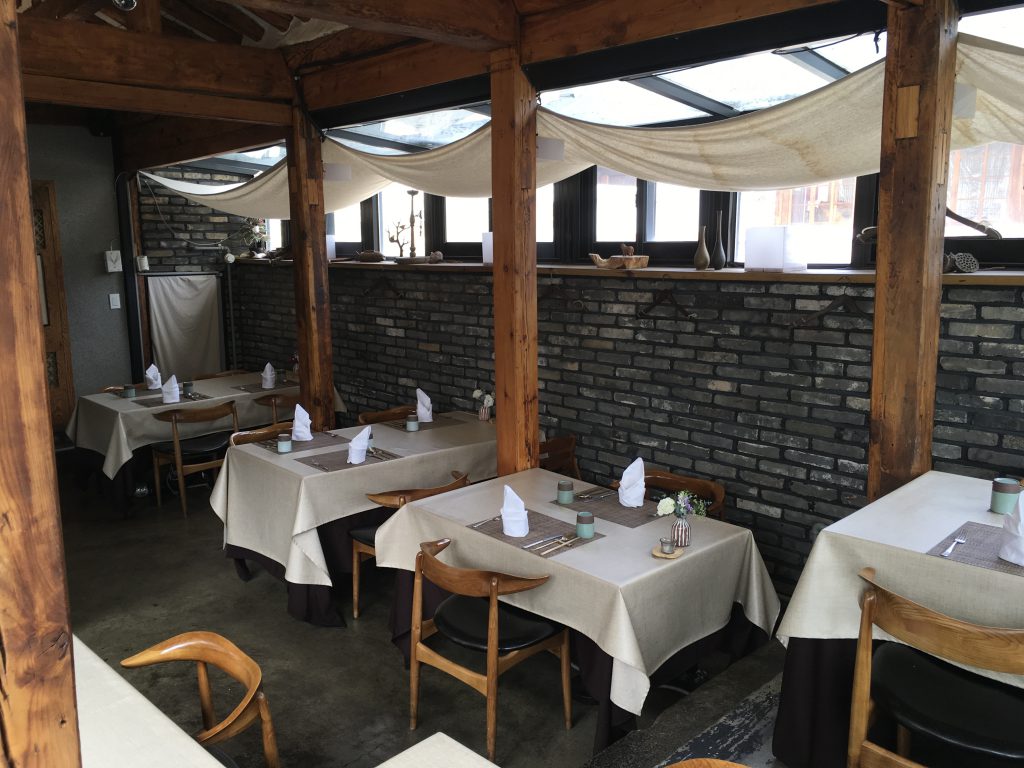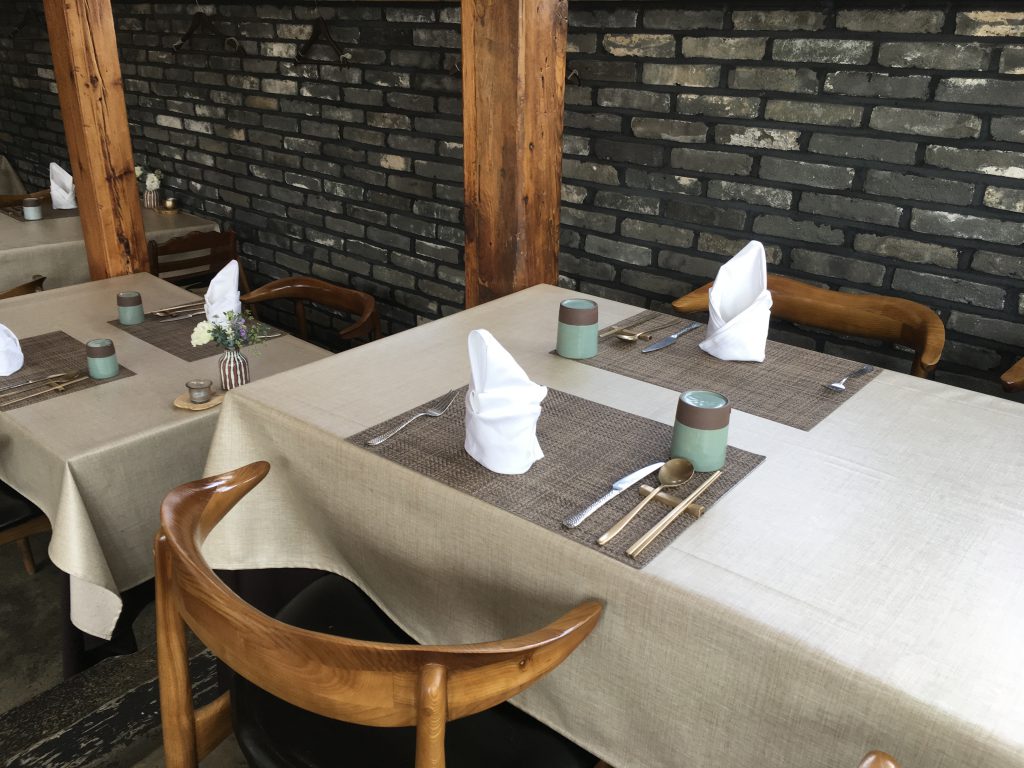 FINALLY…these are the cups I would like for my home in London. I had looked for them two years ago but did not have the time then to go to the shop. Coveniently, the shop is just across the road from Dooreyoo. Better still, I can take a bus from near my hotel directly to it. How convenient is that?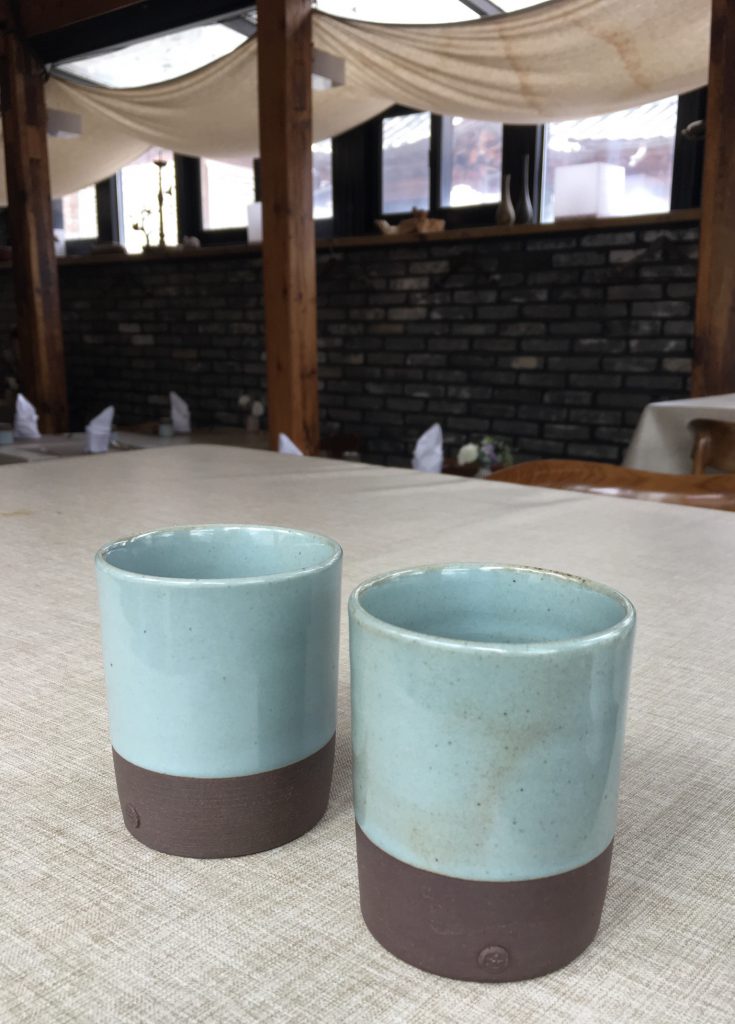 Later, we did venture to have some tea in Passion 5 (we met up with Seoul Sister and she insisted) and then we returned to our area to look at the new City Hall building.
Dinner was in a Makgeolli restaurant which is in or near the Chosun Ilbo news building and which is perpetually full. We arrived eatra early to get one of their unreserved tables.
Over dinner we discussed the merits of having the Seoul Michelin Guide. Seoul Sister said it was unreliable and did not reflect real dining options in Seoul, in that it included establishments she would not have chosen and omitted others that should go in. One such place was the best beef kalbi (short ribs) restaurant which was just next to our hotel, and the wine bar next to the makgeolli restaurant which was perpetually full also.
Mr Gochugaru said that this makgeolli restaurant was so good and so full of locals that if it was not in the guide, he would rather not use it as he considered himself to now be a local (and therefore not want to eat things that appealed to foreigners).
For me, the guide is a really good place to start if you are new to a foreign place. I have always used it across France, when we used to do family holidays when the children were very young. Mr Gochugaru's jobs was to drive safely and my job was to feed everyone well. He used the GPS for navigation and I used the guide for dining options. Both had its functions but at the end of the day, there is no substitute for local knowledge or trusting your own judgment.
Is the guide for foreigners? Possibly. I think it appeals to a broad section of the visitors who come to Seoul but it will not appeal to the local population who deinitely know better. I will still use it to cross-reference other on-line guides but in time, I too would have my own list.
Back to the makgeolli restaurant. We had pancake, grilled spicy octopus and rice cakes. We regretted that we were not a party of six as we could then have ordered more dishes. I think we all felt the same: we need the children with us.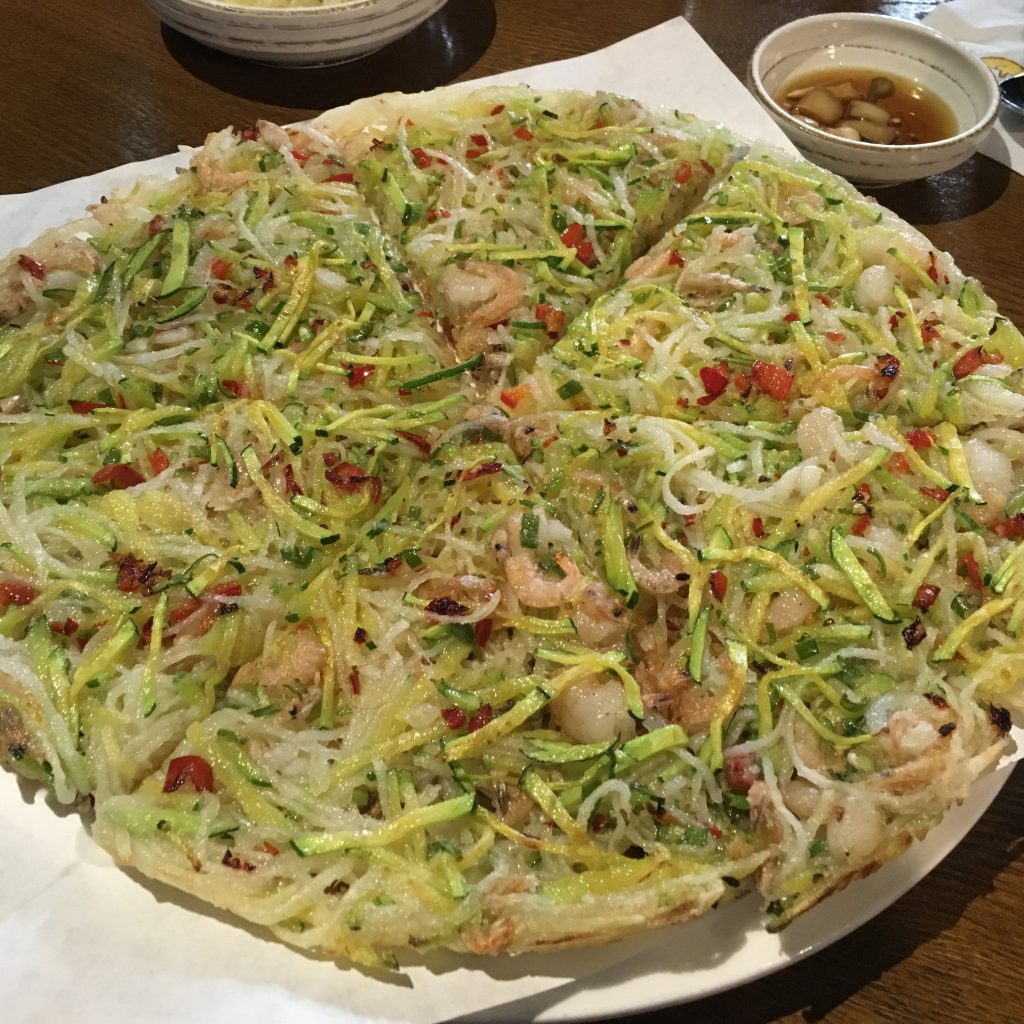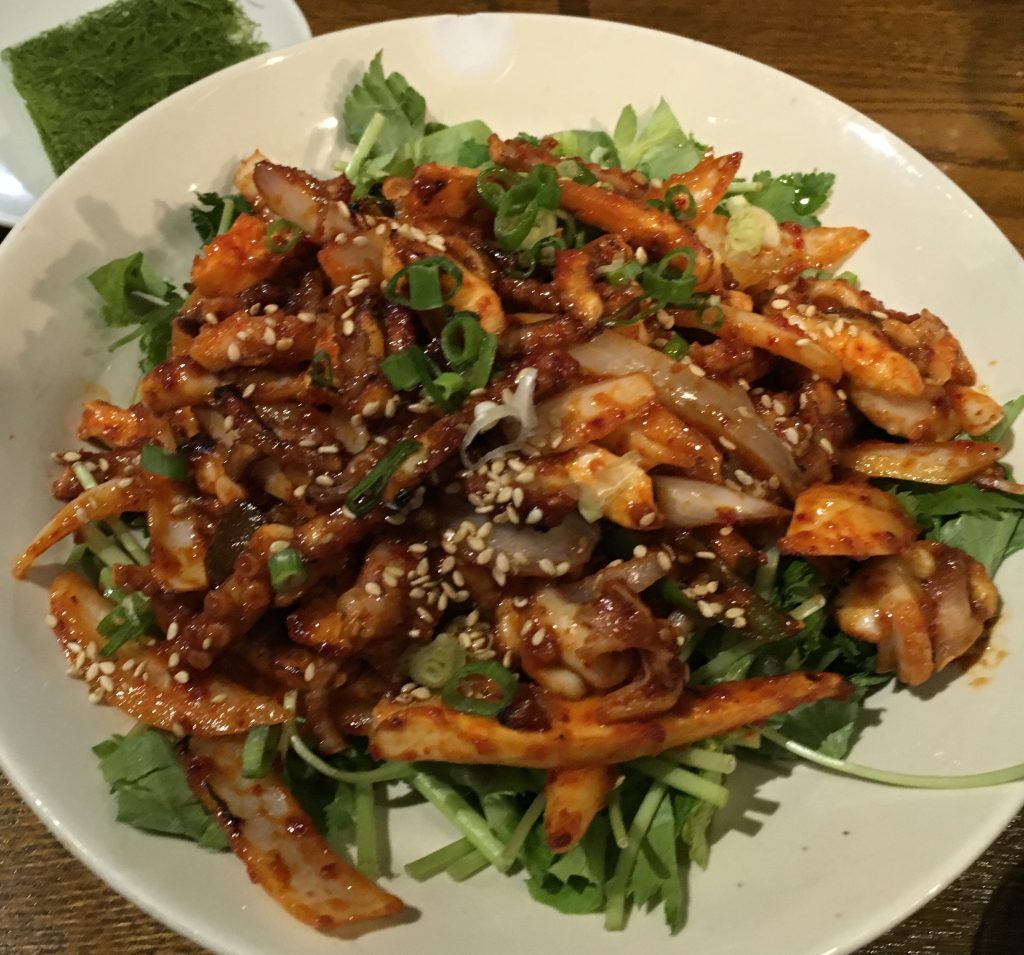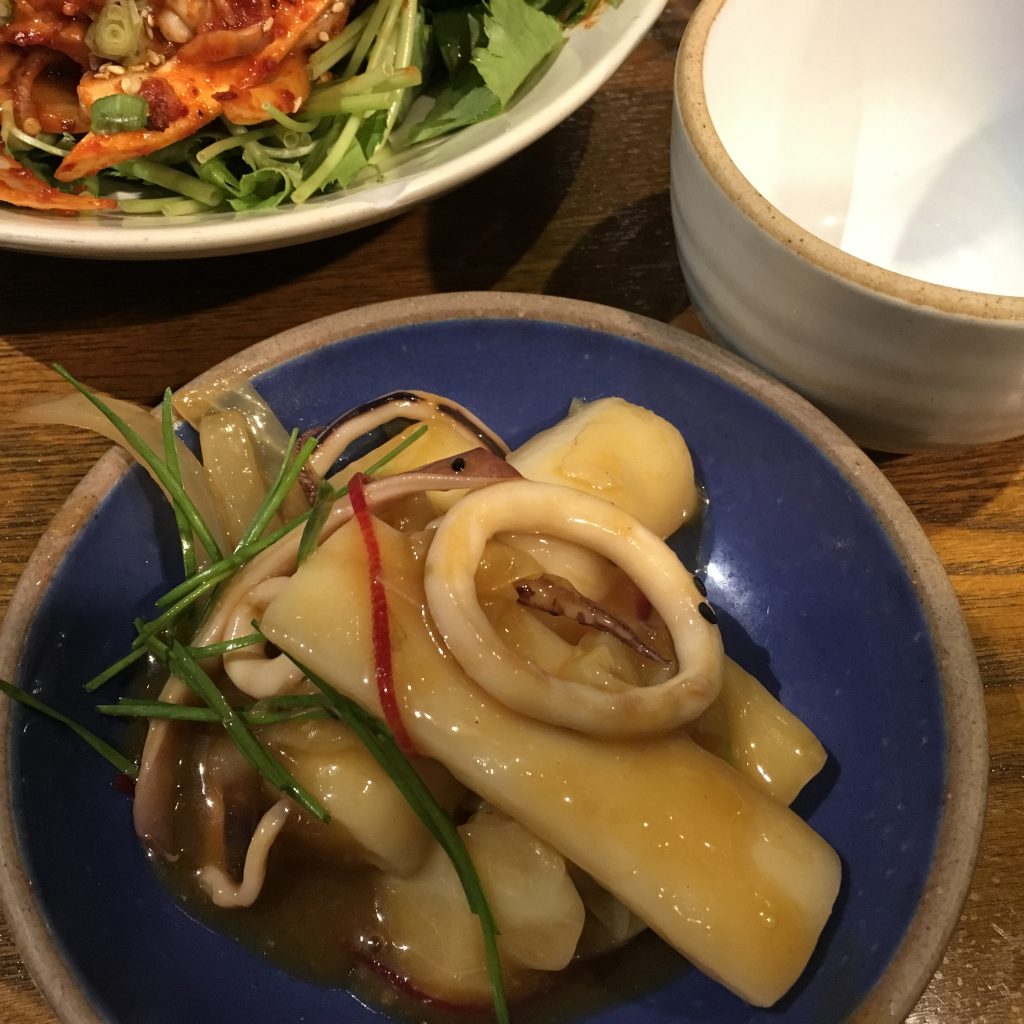 Addresses: will definitely be provided later, when I get back to my regular desk and am able to type at a better speed.
* I love Wikipedia and am one of those people who always respond when they say: please donate some money to keep this service ad-free. I encourage you to do likewise.