Seoul Diary Spring: Day 7
A thoughtful day thinking about this city.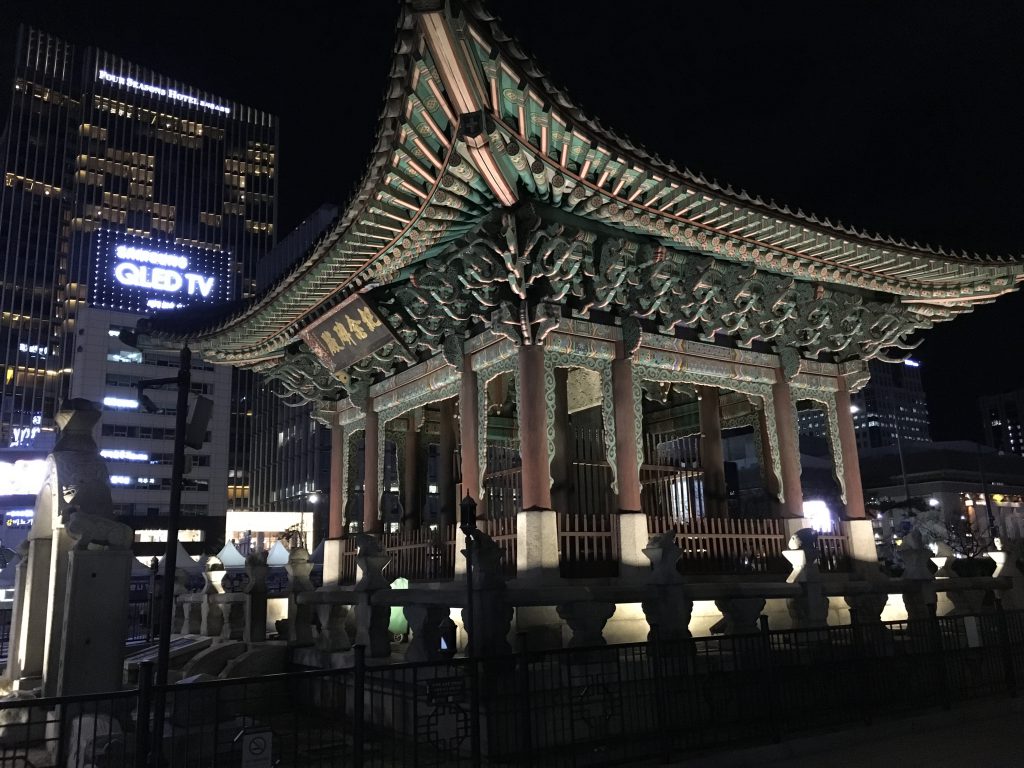 I have said before, I love Seoul.
But Seoul Sister said that if I lived here past three months I would hate it. I am not sure if she means I would hate Seoul or I would hate living here or I would hate the people here. That's the kind of dissected thinking that lawyers go through in their heads.
I think you can can love a city and still hate living in it. The city could consist of good things like an efficient transport system, convenient restaurants, good public facilities, excellent communication links and the sorts of infrastructure that you might put in if building a SimCity.
However the people in the city might make it it a miserable place to live in.
So maybe the issue is that I don't personally know enough Koreans to understand that if I really lived here, and had to interact with them on a working basis daily, I won't be so enamoured as I am now.
The thing is, all the Koreans I have met have been really lovely people. Besides, hate is such a strong word.
So for now let's just say that I still love Seoul and would probably still love living here if it were past three months. What do I know of this city?
LOCATION
Seoul is the capital of the Republic of Korea (South Korea) and is officially known as Seoul Special City 서울특별시. Its location is around 35 miles from the Korean Demilitarized Zone 한반도 비무장 지대 (DMZ). As the war between the north and south is technically not over, there is a constant underlying state of emergency. All men serve National Service and there are emergency boxes in homes, hotel rooms and in public places.
The state of being ready translates down to e.g. subway stations, where there are emergency exit maps and gas masks in the event of fire. Thinking of the London Underground, I am not even sure where we would even place these cases, as the space inside most of the stations is so limited.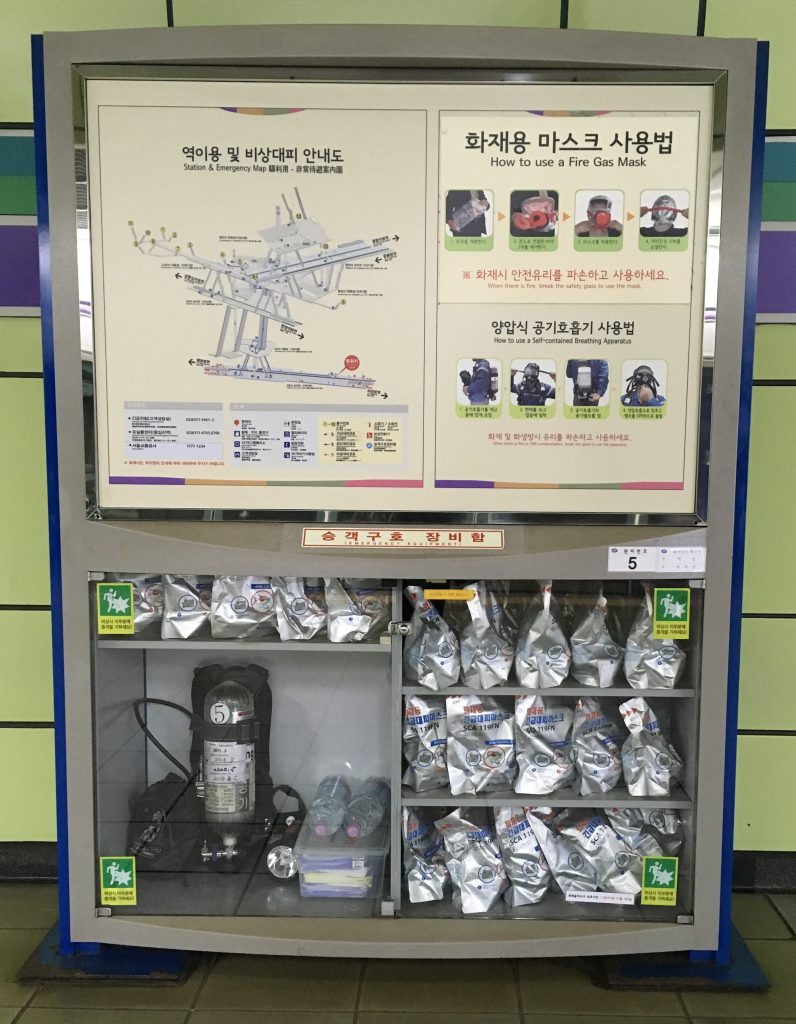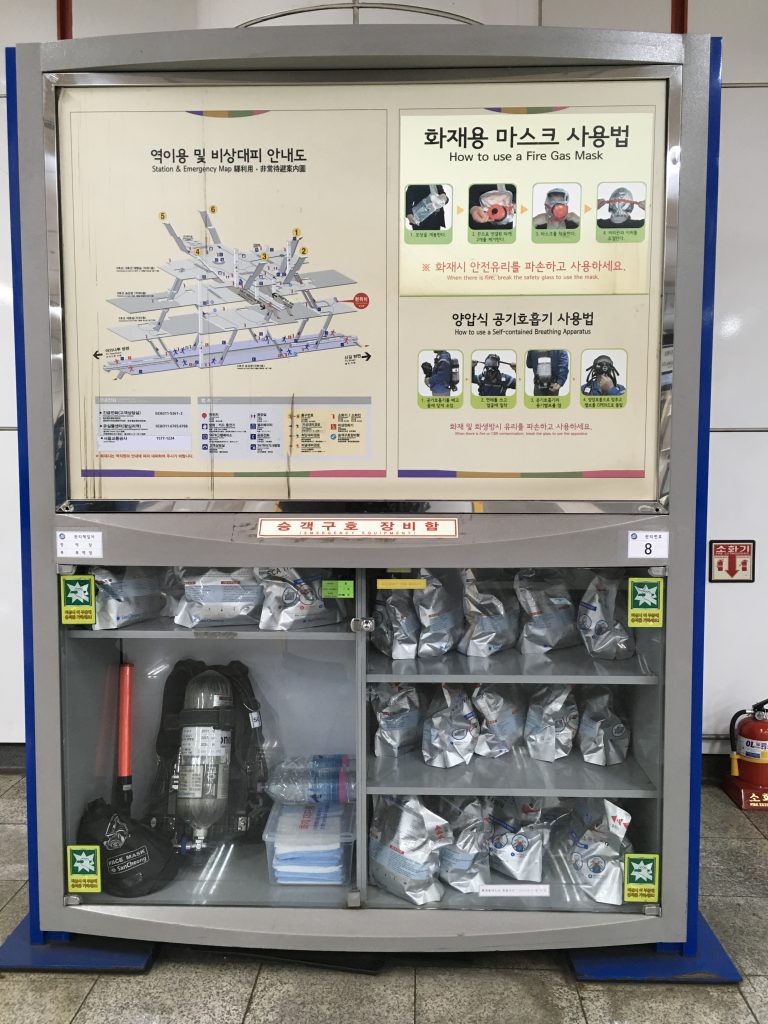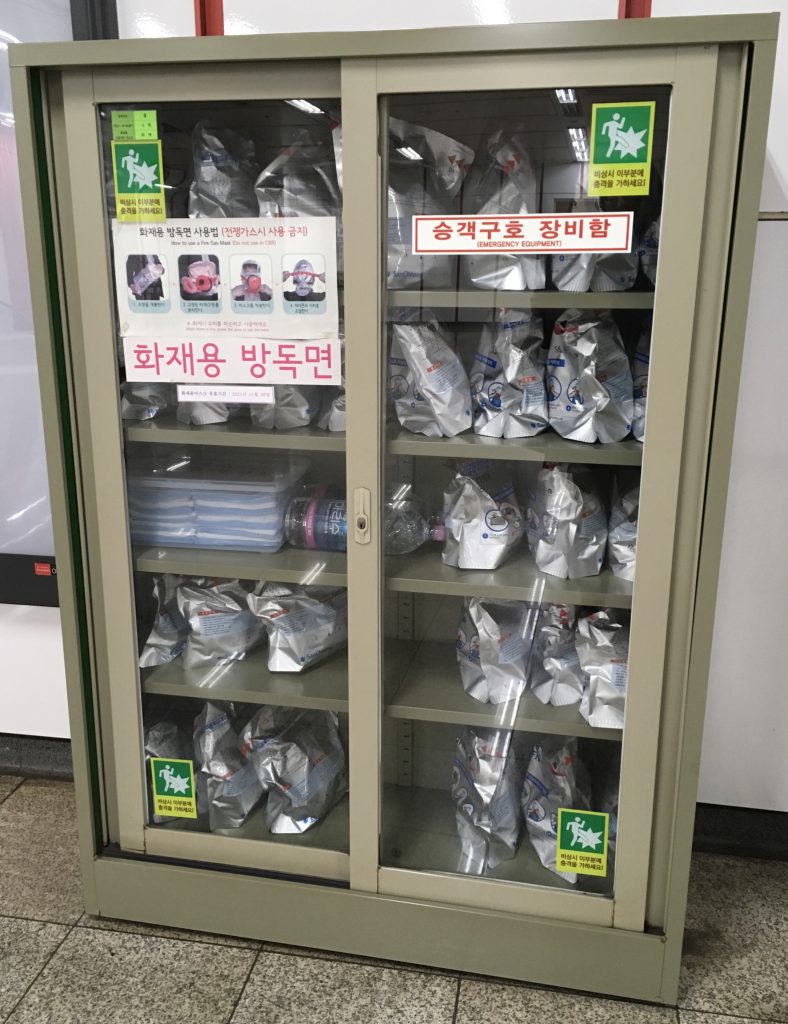 POPULATION
The population of Seoul Special City is 10.29 million (2016) and is represented by the red area in the map below. However when taking in the greater Seoul metropolis which includes the surrounding Incheon metropolis (violet on the map) and Gyeonggi-do (green on the map) the population is 25.6 million.
Seoul Capital Area 수도권 comprising Seoul Special City. Incheon metropolis and Gyeonggi province
Image courtesy of Wikimedia
The population of South Korea is estimated at 51,120,305 as I write. I had not realised, but the United Nations keeps live tabs on this. So to have one-fifth of the population living in the red area on the map is a bit scary. But Seoul is a very big city land-wise and it is possible to avoid the crowds unless you specifically head to the tourist areas.
TOURISM
In February 2018 1,045,415 overseas visitors arrived in South Korea, and I imagine majority of these would have come to see Seoul. More statistics here. The top 10 things to do in Seoul by category, according to the Seoul Tourism Organisation.
Do the local population like tourists? They are probably a necessary evil if you run a business e.g. renting out hanbok which is the traditional Korean costume.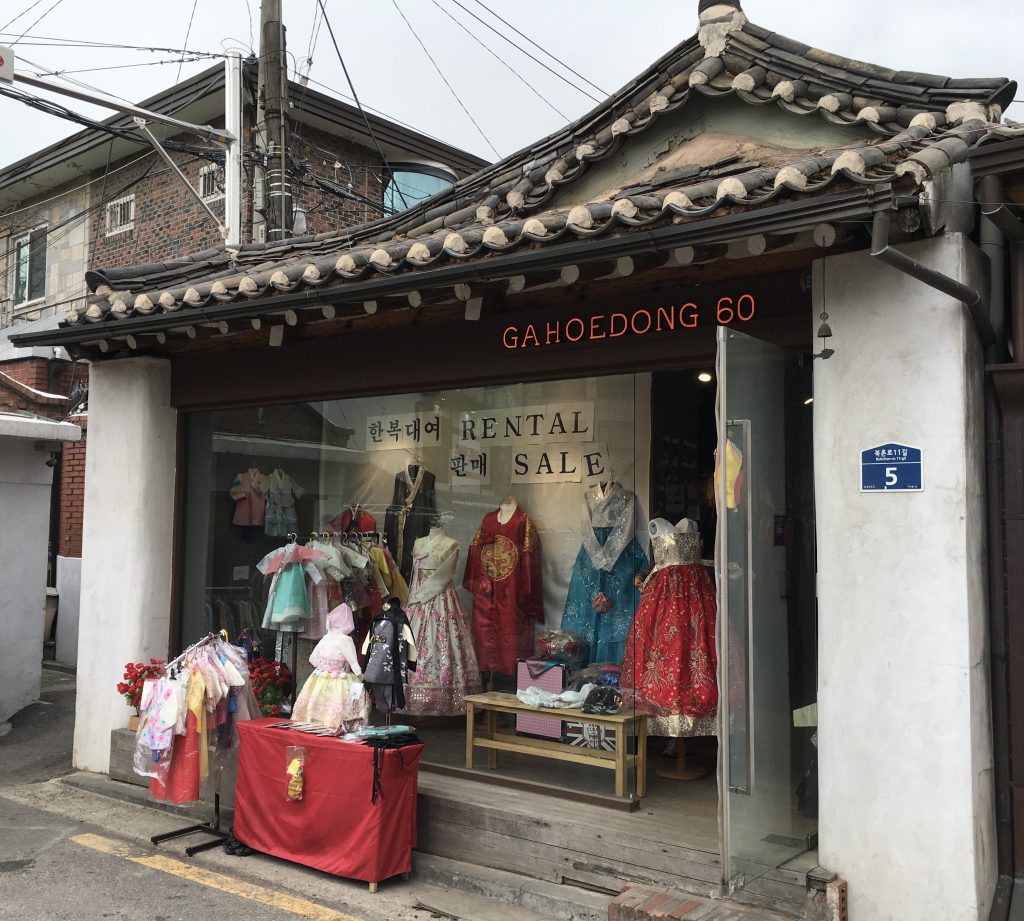 It must be irritating if e.g. you live in Bukchon Hanok Village. As families still live in these traditional houses there are signs everywhere warning tourists to keep their voices down and to not smoke outside their doorsteps. There is even a local ajumma employed to be a physical warning.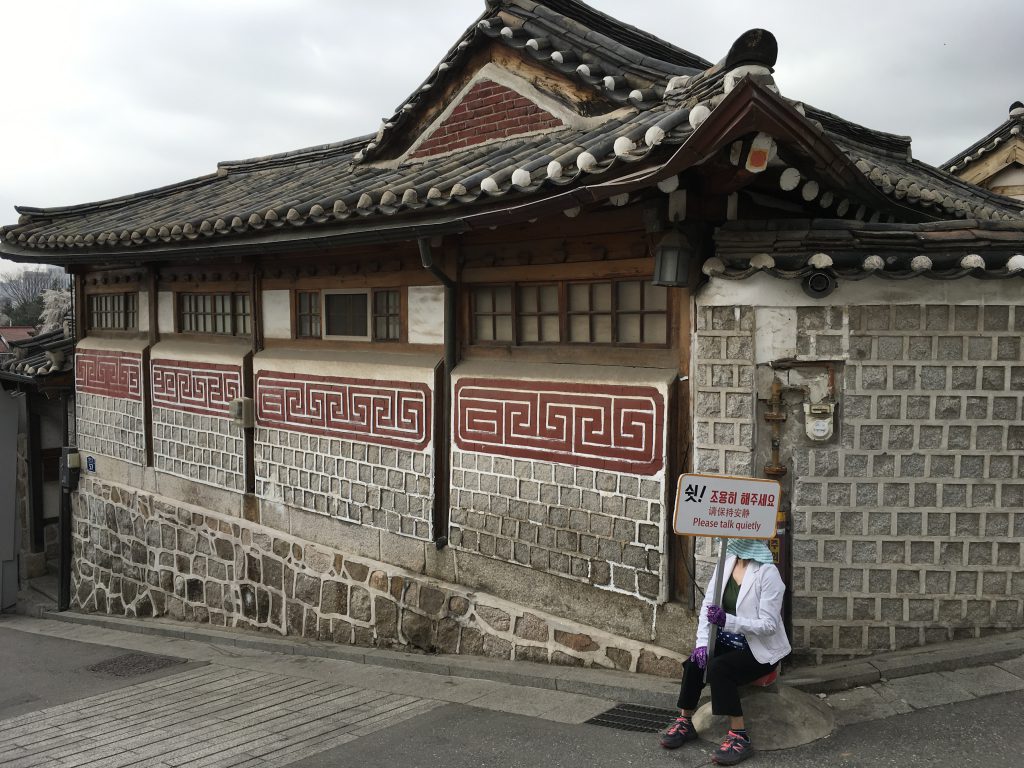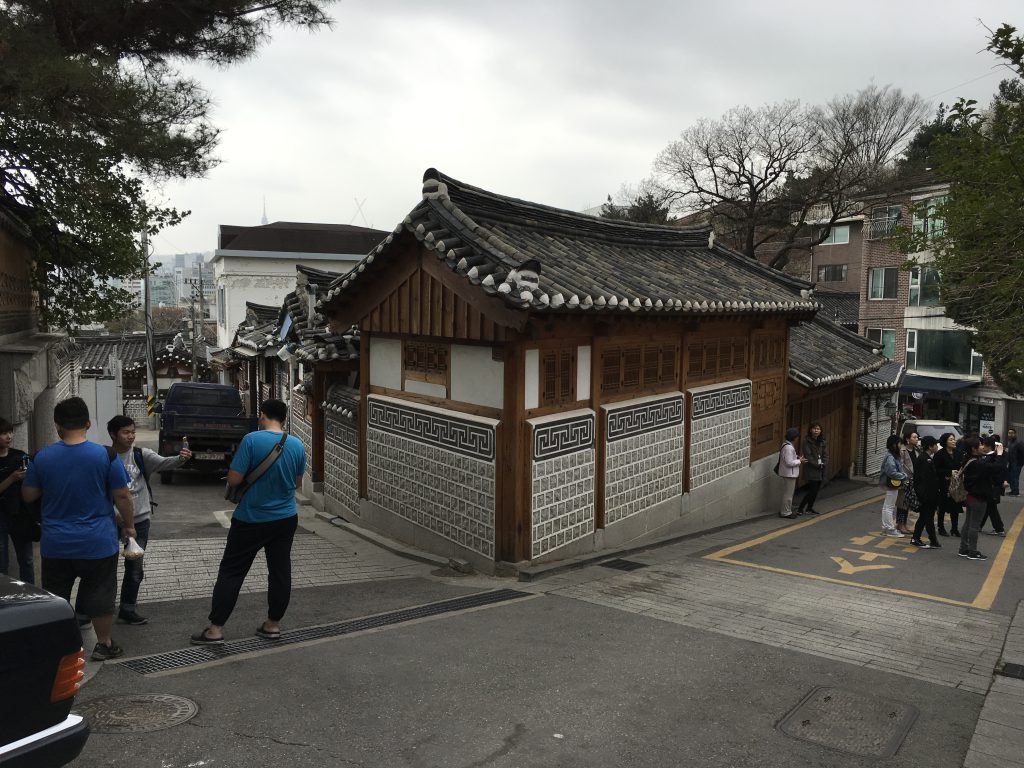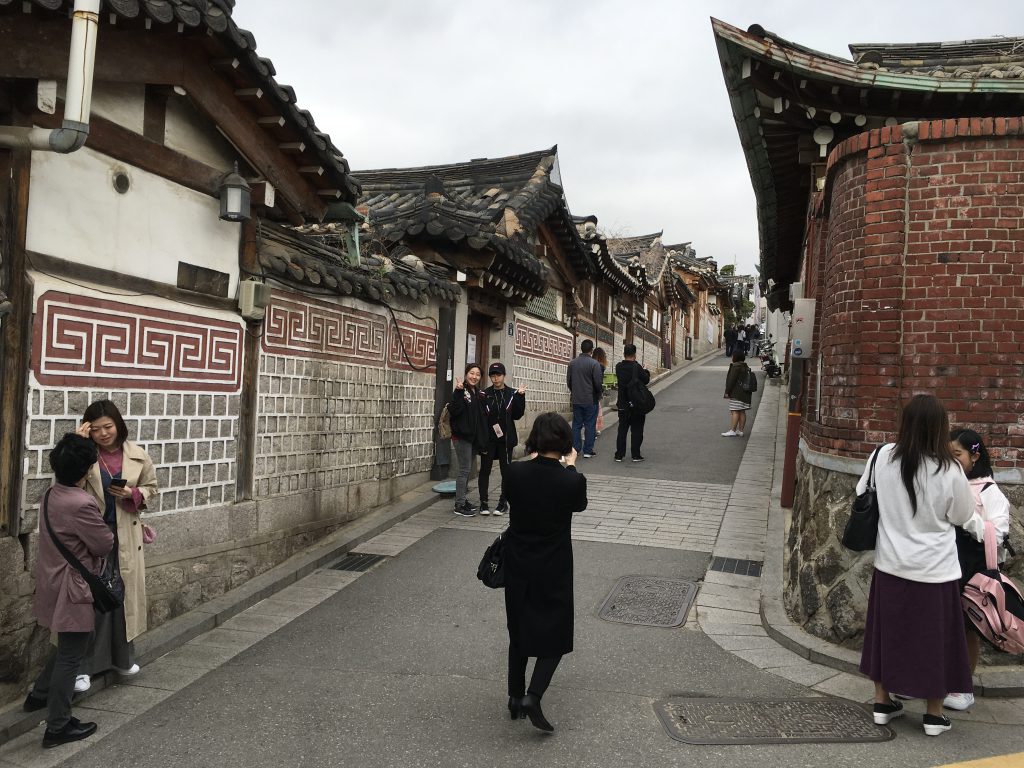 MONOPOLY
I love Monopoly and have sets from various countries. South Korea has two versions, released in 2008 and 2009. In the first version the expensive green and purple blocks are filled with Seoul areas. Here is the equivalent: Regent Street – Sinchon 신천, Oxford Street – Yeouido 여의도, Bond Street – Jamsil 잠실, Park Lane – Myeongdong 명동 and Mayfair – Gangnam 강남.
The updated 2009 version lists sites from around the country with the equivalent of Park Lane – Incheon Metropolitan City 인천 광역시 and Mayfair – Seoul Special City 서울특별시. More information here.
Seoul has changed a lot in the past 10 years and I would say that if a Seoul-only version of Monopoly is made now, the London-Seoul equivalent would need a big rethink. Maybe that will be a challenge for me when I have some free time.
Yeouido is where we spend the afternoon, which is not like Bond Street at all (maybe in retail value but certainly not in space). Yeouido Park is popular in Spring as the riverside here is lined with cherry blossom trees.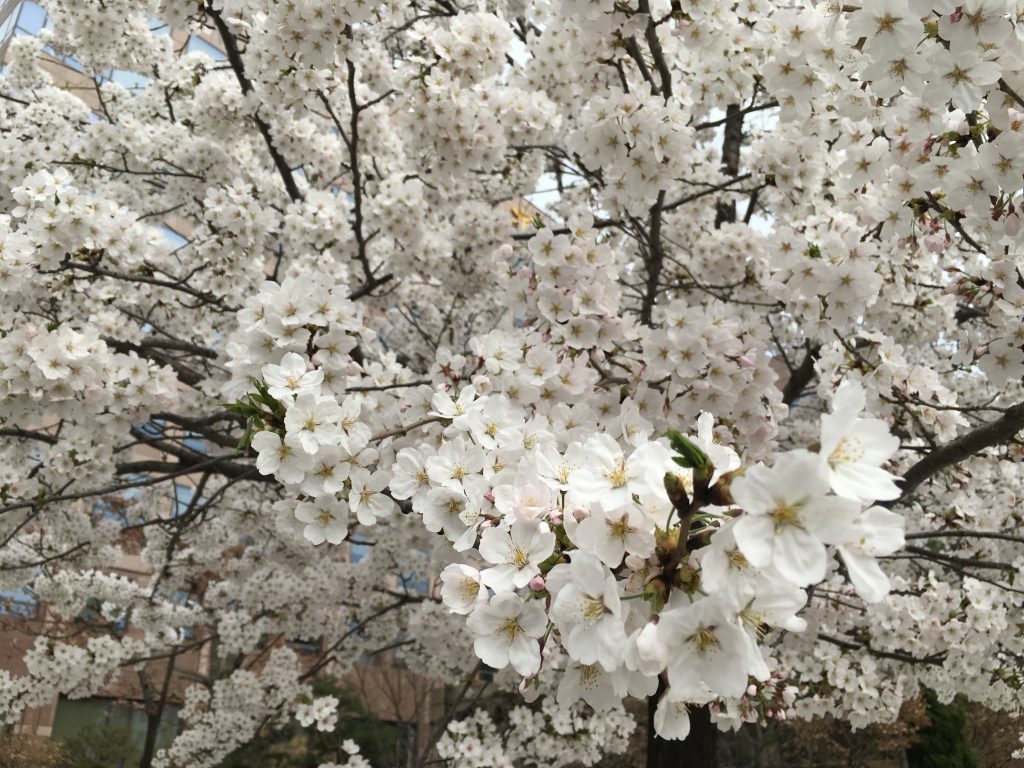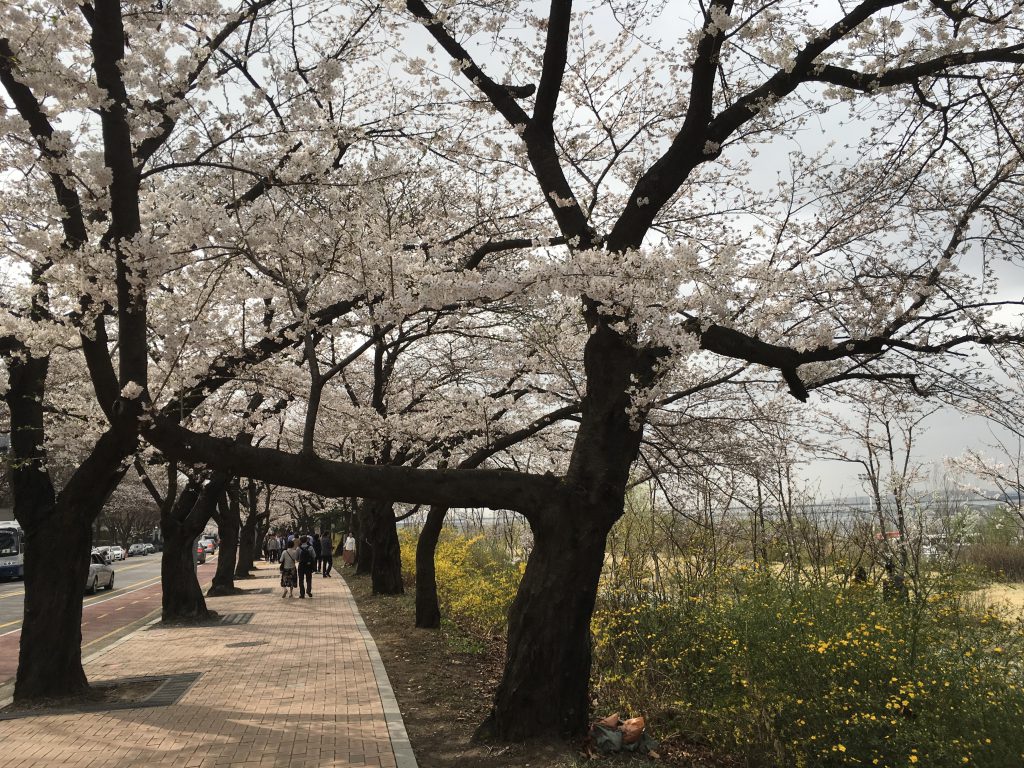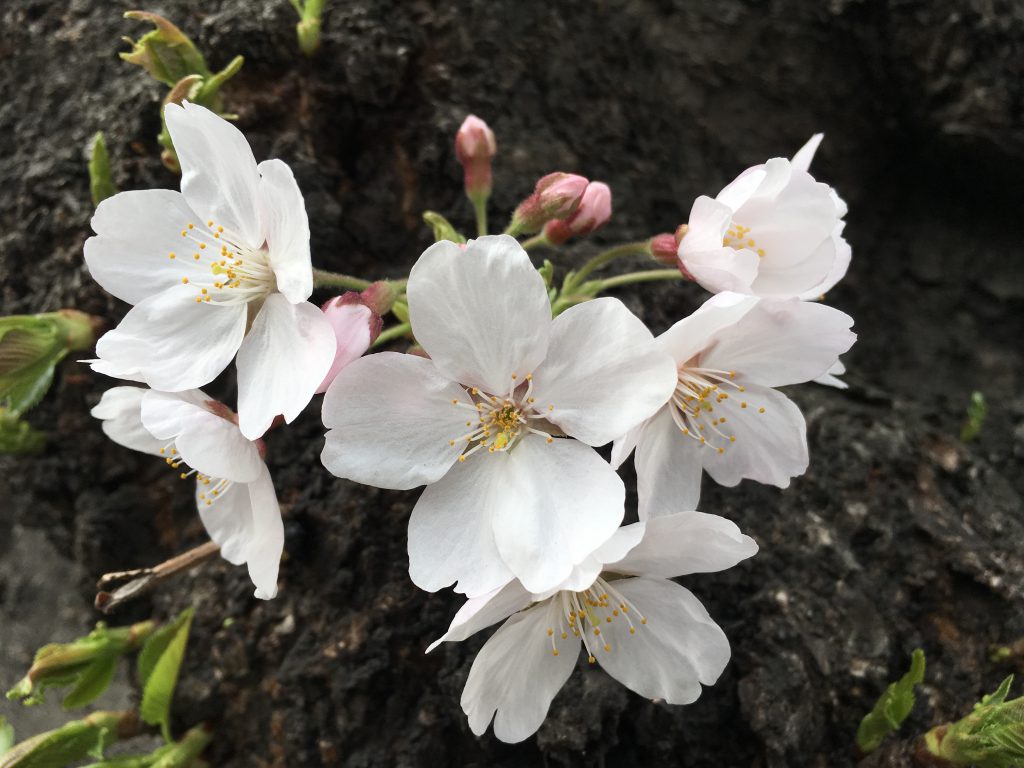 Observing the picnickers here, I pointed out to Mr Gochugaru that the British do things the hard way. It is so much easier here as you can rent picnic blankets and bicycles, and food is delivered to your exact picnic spot. I think if I lived here, my home-made smoked salmon sandwiches and sausage rolls will be thing of the past. Unless, of course, I set up my own delivery service!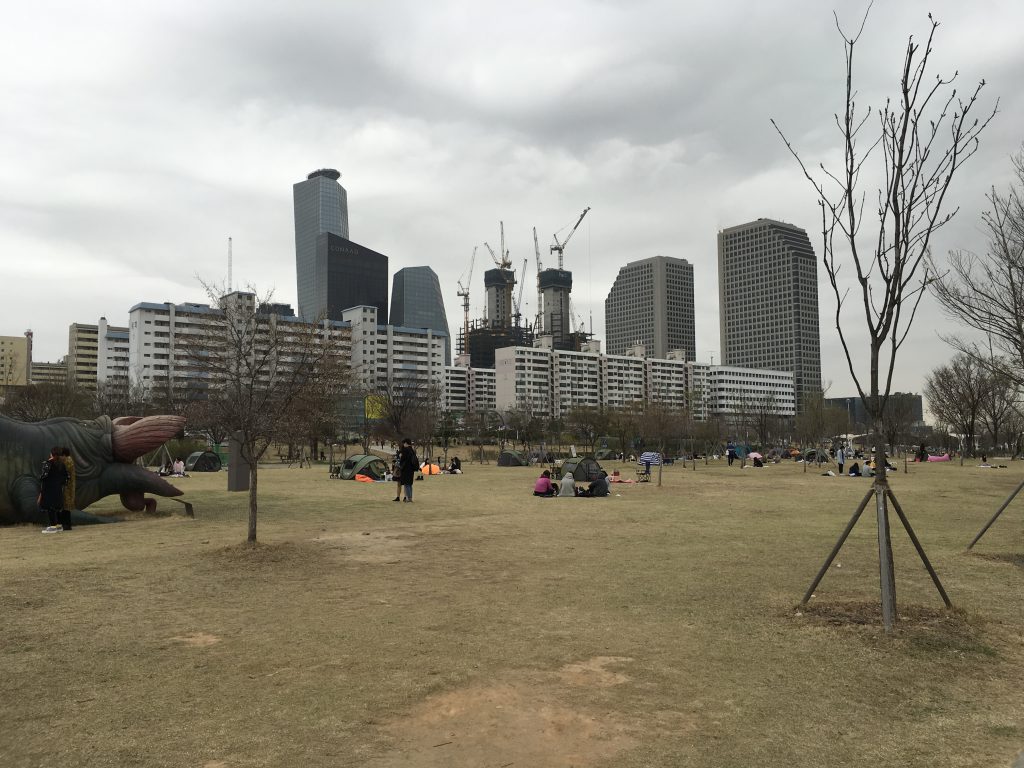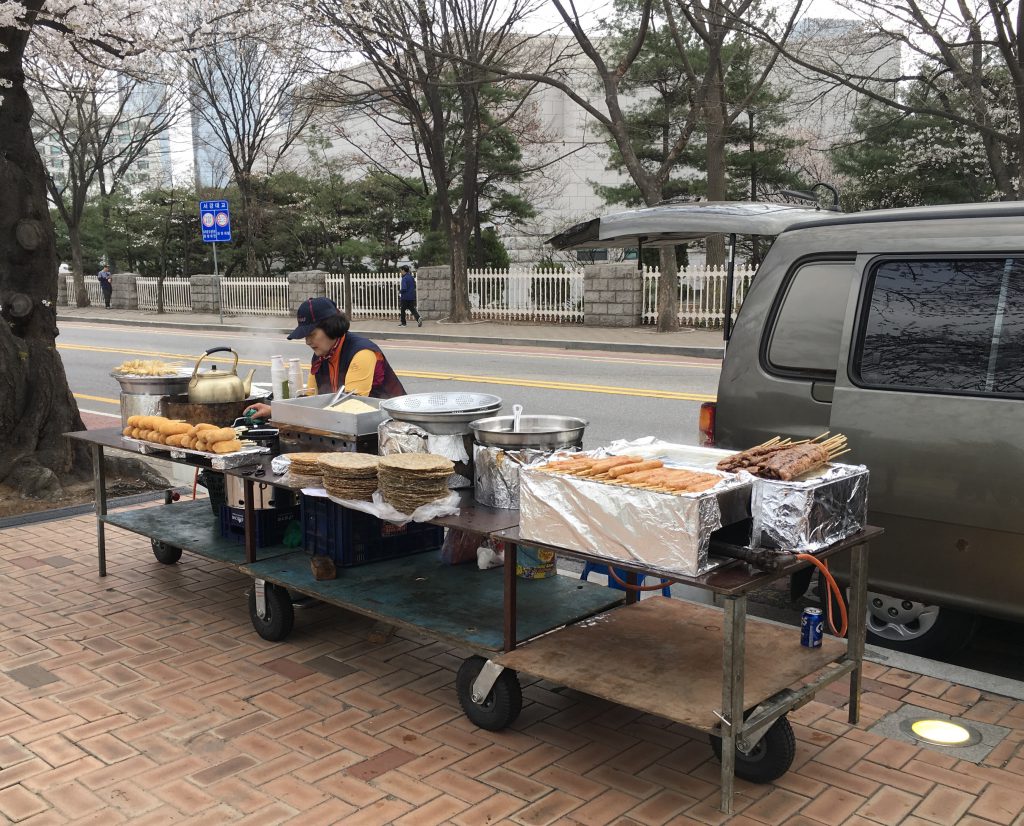 HAN RIVER
The Han River 한강 is around 514 kilometres long and bisects Seoul Capital Area into northern and southern parts. Around 30 bridges cross it and here is a map if you want to count the bridges (quite a fun activity). On our way to the airport, we saw the partly-constructed World Cup Bridge.
Mr Gochugaru had his own observation: You know the scenes in Korean dramas where the guy drives right up to the river's edge [to meet the girl, have a good cry, contemplate his life, have a fight with the other guy, break up with the girl, make up with the girl etc]…that's not possible. You have to park your car in the car park first.
Yes, trust the Koreans to be so organised.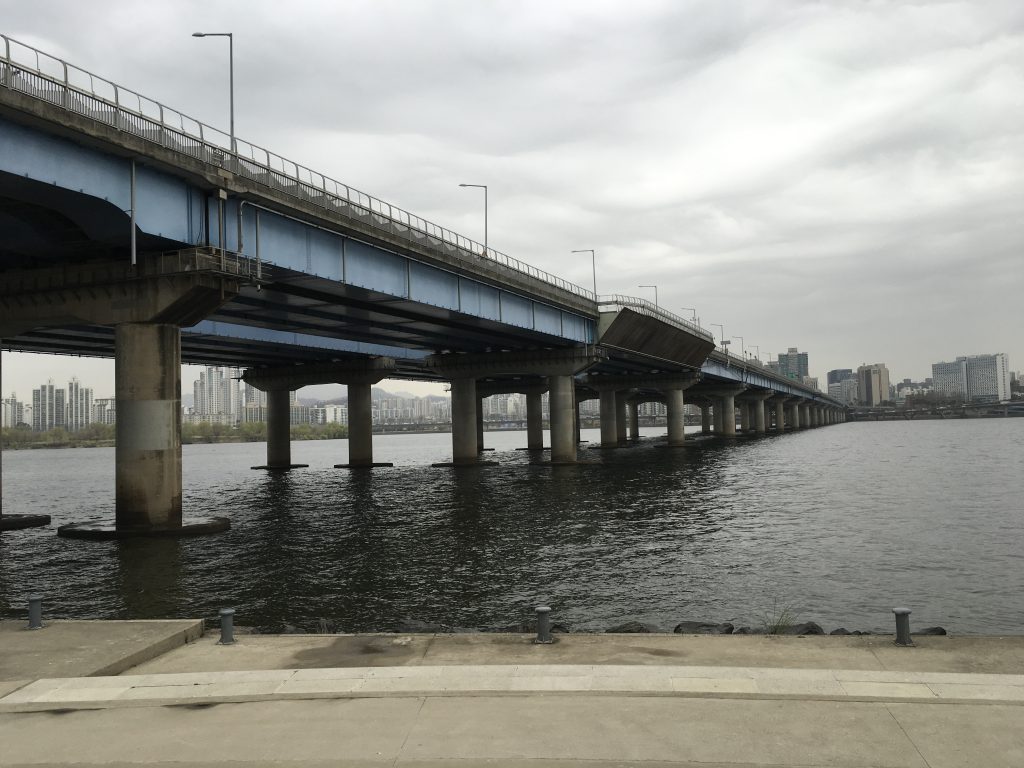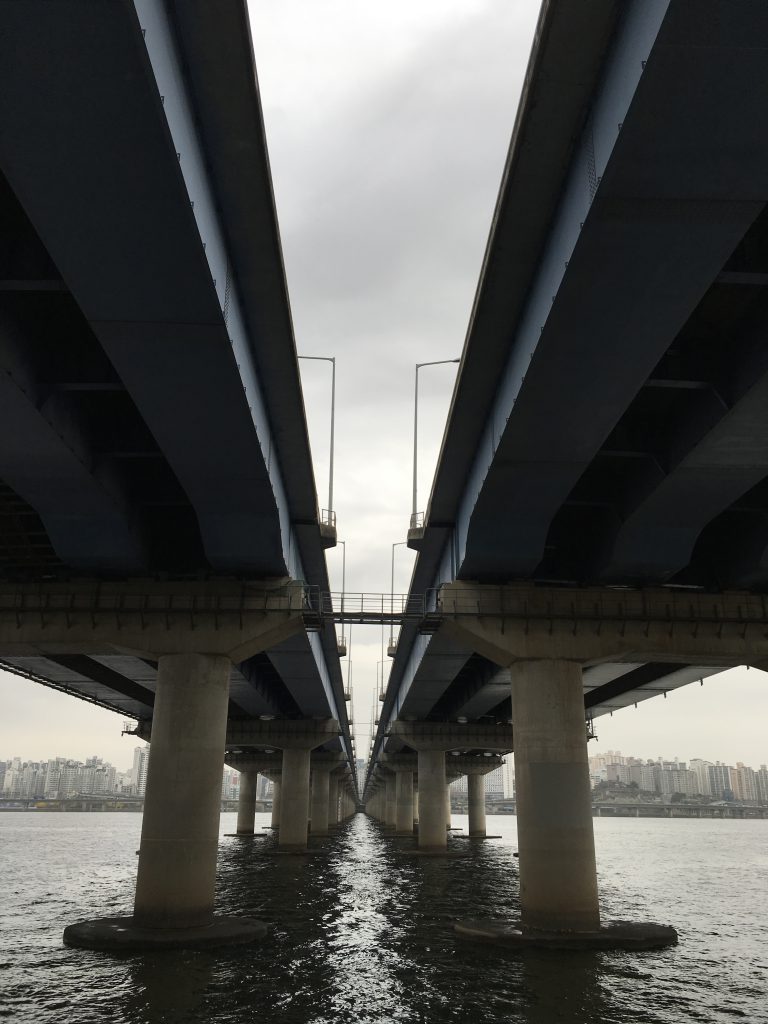 There are 12 parks along the river with each park featuring a different activity. Cycling is popular in Yeouido Park 여의도공원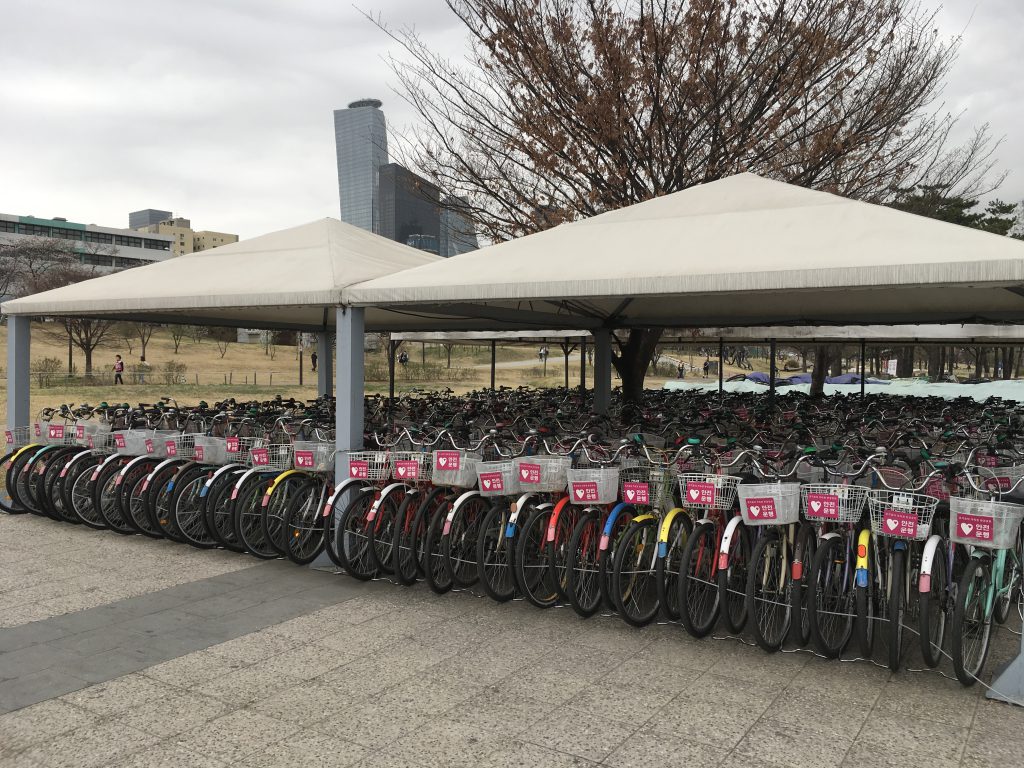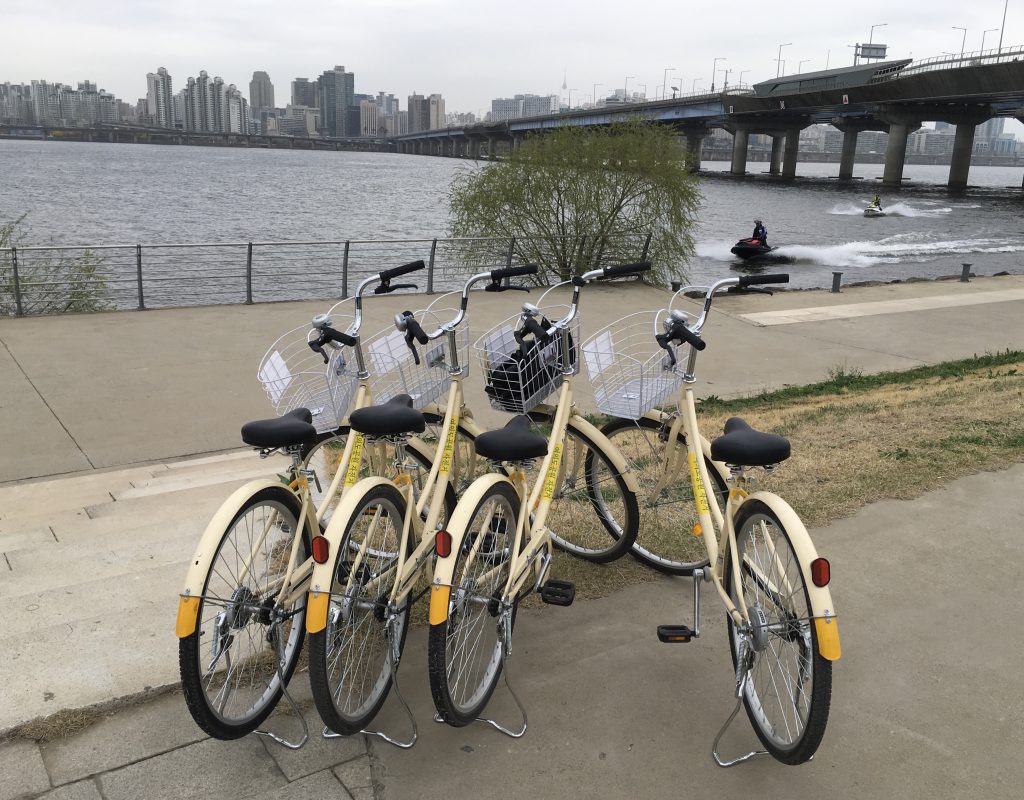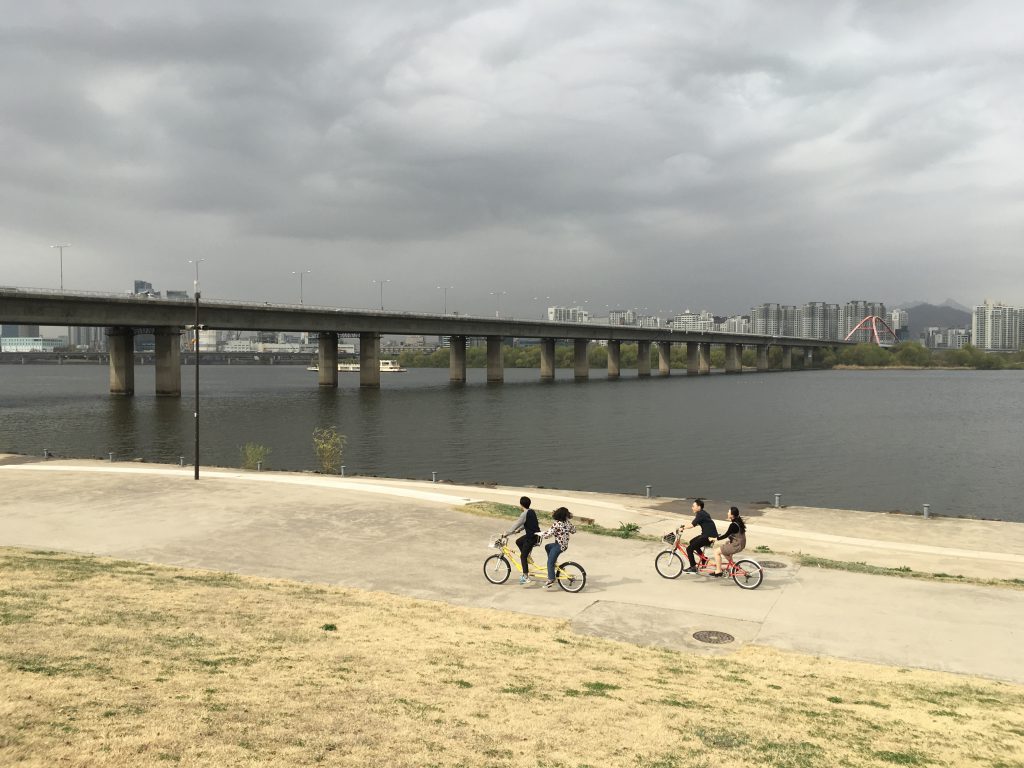 STARBUCKS
South Korea ranks number 4 in the world for Starbucks stores per capita. In Seoul alone there are around 450 stores and you can locate the one nearest to you here. The largest Starbucks store in South Korea is located Jongno Tower in central Seoul.
Compared to Kuala Lumpur, which is my only Starbucks point of reference, the service in the Seoul outlets is much better, the clientele less noisy, the products more imaginative and the food tastier. The calories, though, are the same worldwide.
Sharing a venti-sized cherry blossom latte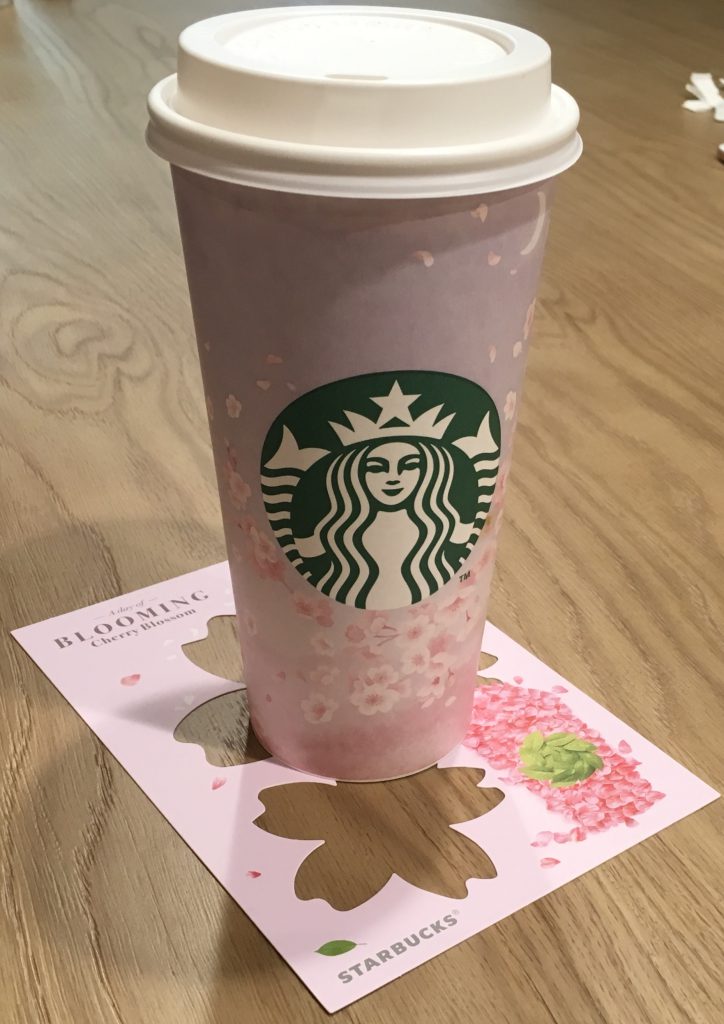 There is a lot more to write about Seoul, of course, and this is a snapshot based on what we covered today. I haven't even started on the subway system or the restaurants. Whether I will still love Seoul after living here for three months is really an academic question. However I can say for certain that I will definitely not be bored as there are just too many things to see and do here, and of course there is a lot to think about.