Seoul Diary Spring: Day 8
Today we take in two interesting places but there is a lot of walking involved.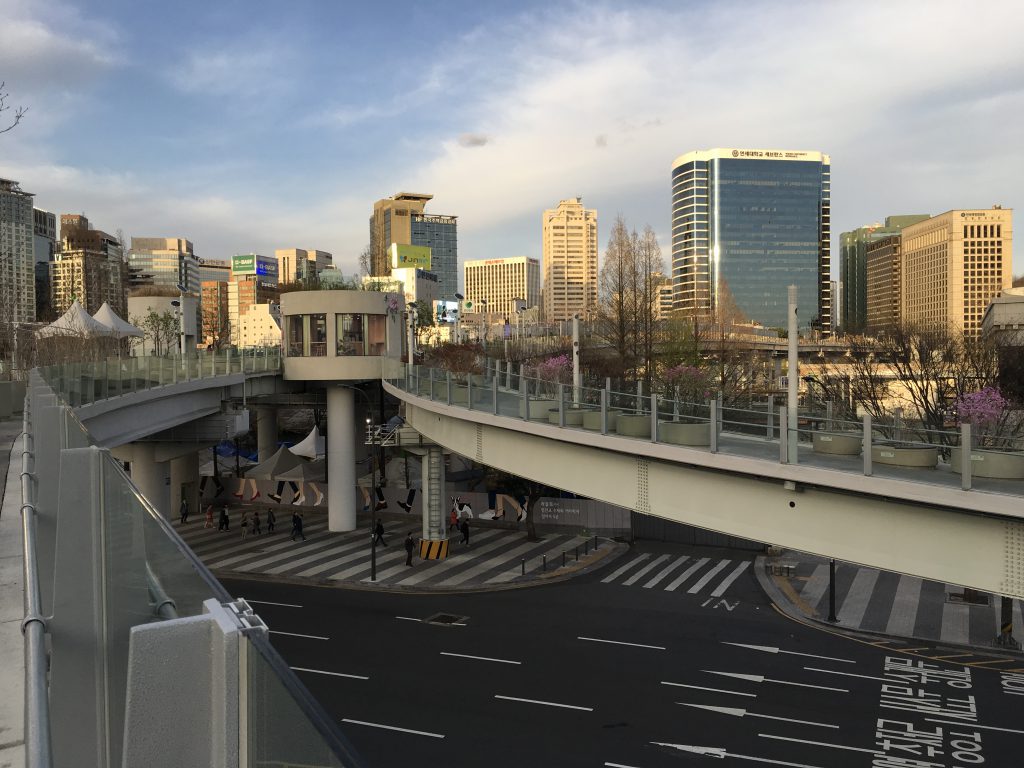 Seoul Sister says she wants to take us to Starfield in Goyang which is outside of the city centre. One feature of this shopping mall is that it has some of the best food around, as established restaurants were invited to open an outlet here. So, you will find the best ice cream, the best bingsu, the best noodles, stews, breads etc. One of the eating areas is called Eatopia. You get the picture.
The thing is, the restaurants are split between one end of the large mall and the other. So I need to walk in order to get to the food and I need to eat in order to find the energy to walk more. I don't think it is as drastic as Eat or Die but you do need to have some basic level of fitness to do this.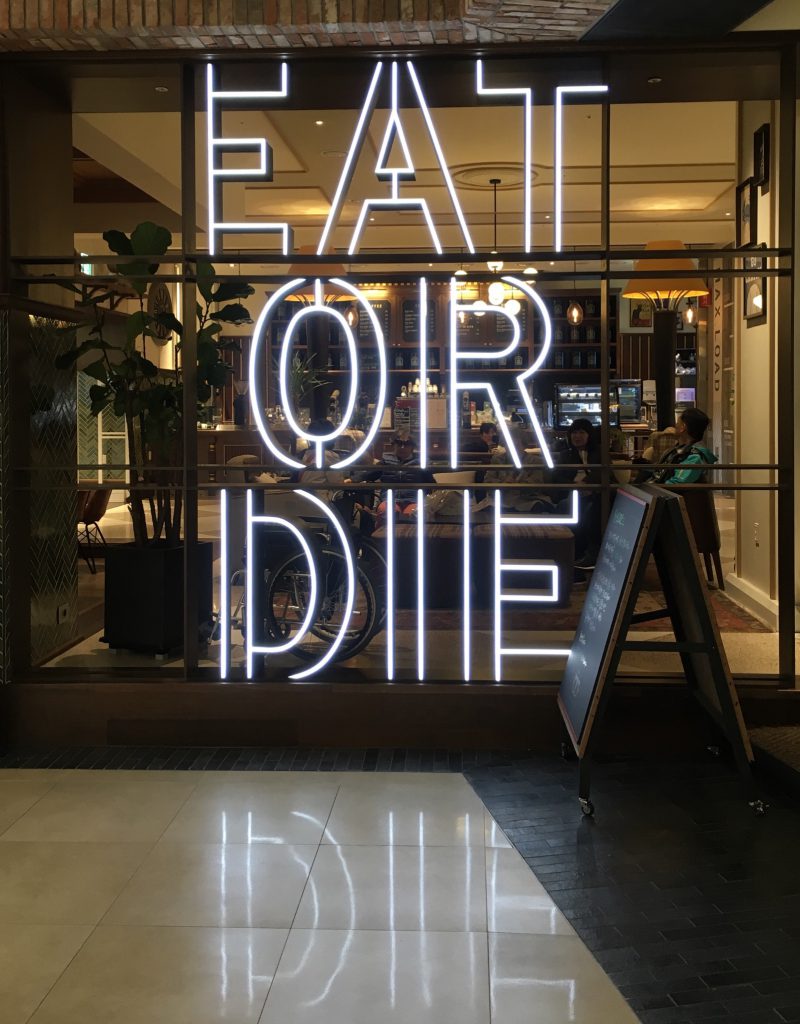 In between the food areas, there are enough shops to fill your day if you were minded to spend some time here. You can even buy a car, although you won't be able to drive it within the mall. You still need to use your legs.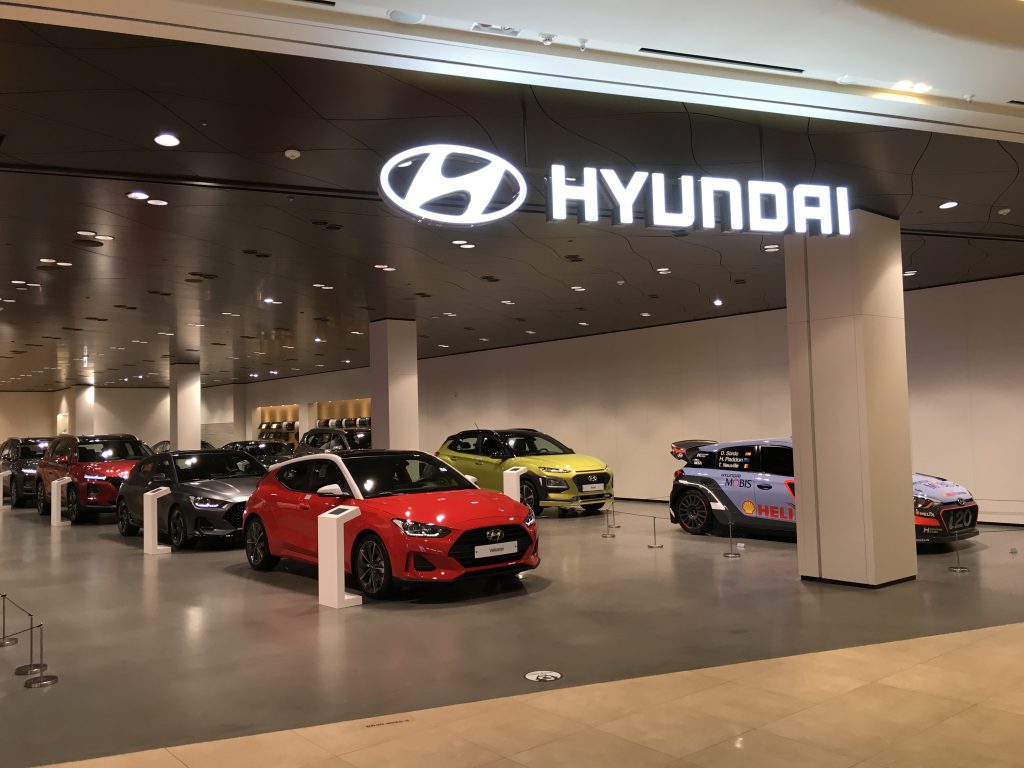 My favourite was a shop called Life Container which had all sorts of ideas to help you keep your things tidy and in one place. There was a novel idea, called Dress Book, of folding your clothes and keeping it within a book cover, in effect having a clothes library.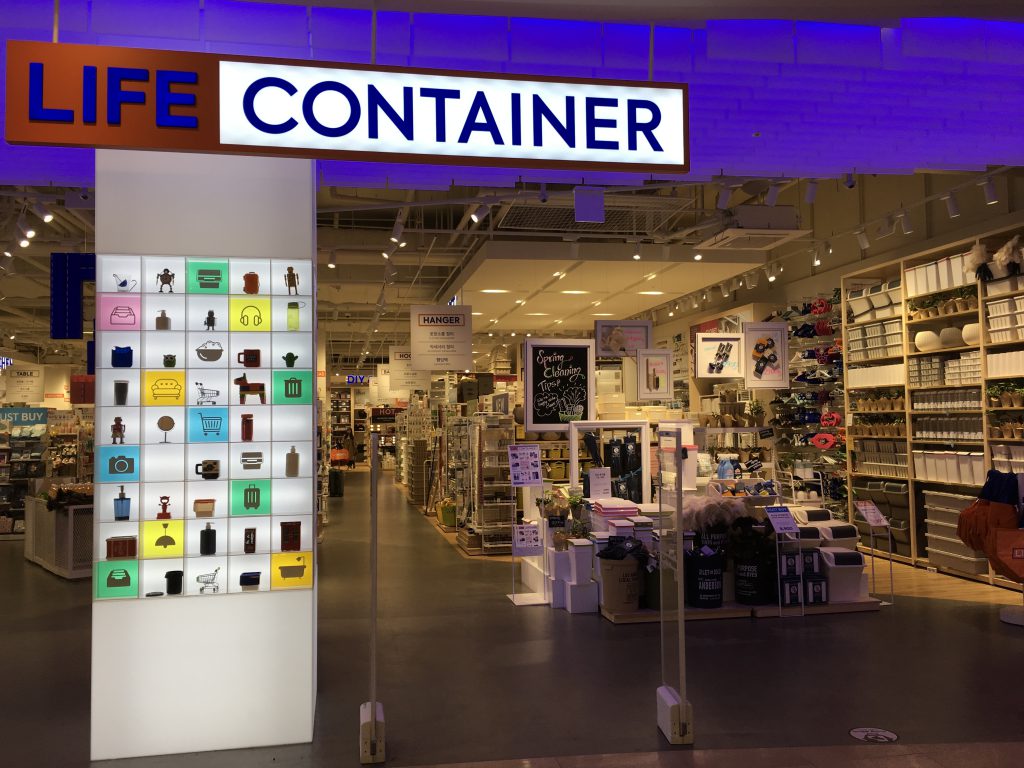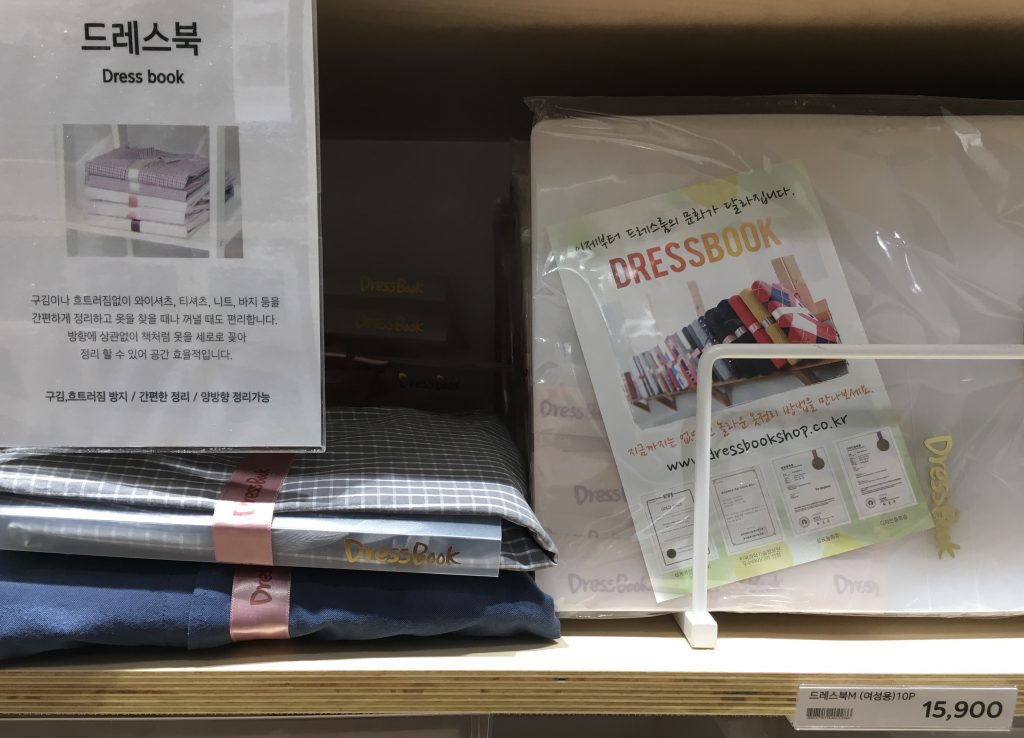 There is a regular sized supermarket PK Market and on the floor below, the supersized version E-Mart Traders where you can get everything in multiples and in larger quantities. I thought Costco was big but this was on a different scale altogether. SS, who has lived in several countries, did explain that the UK version of Costco is very small compared to the US version.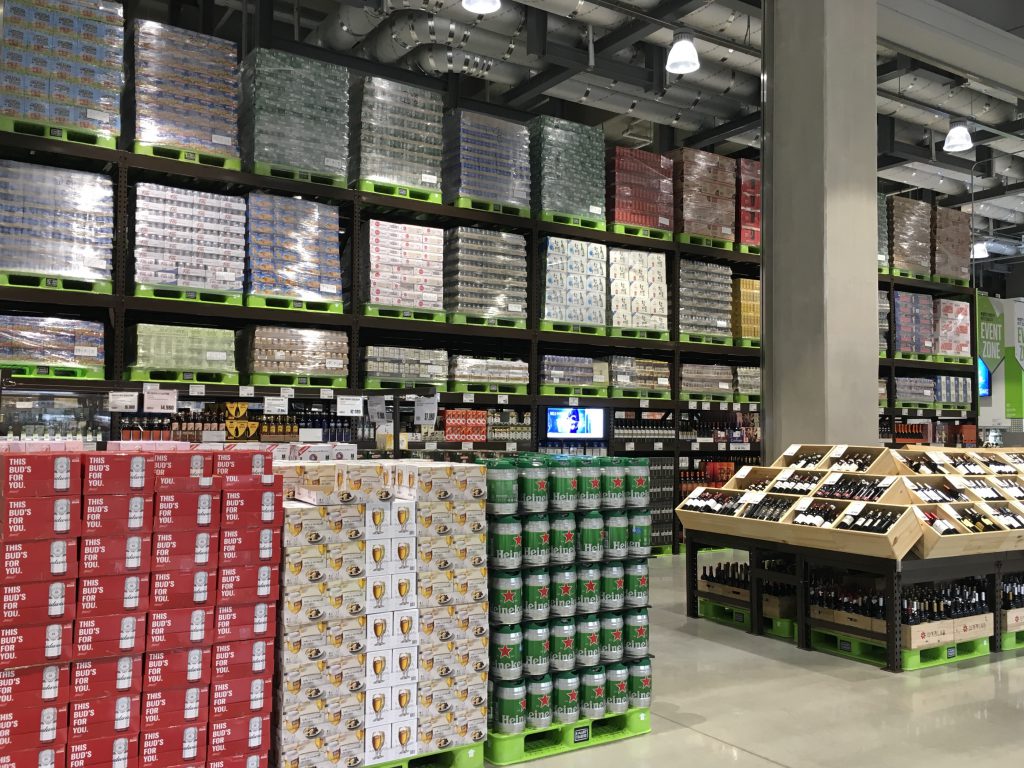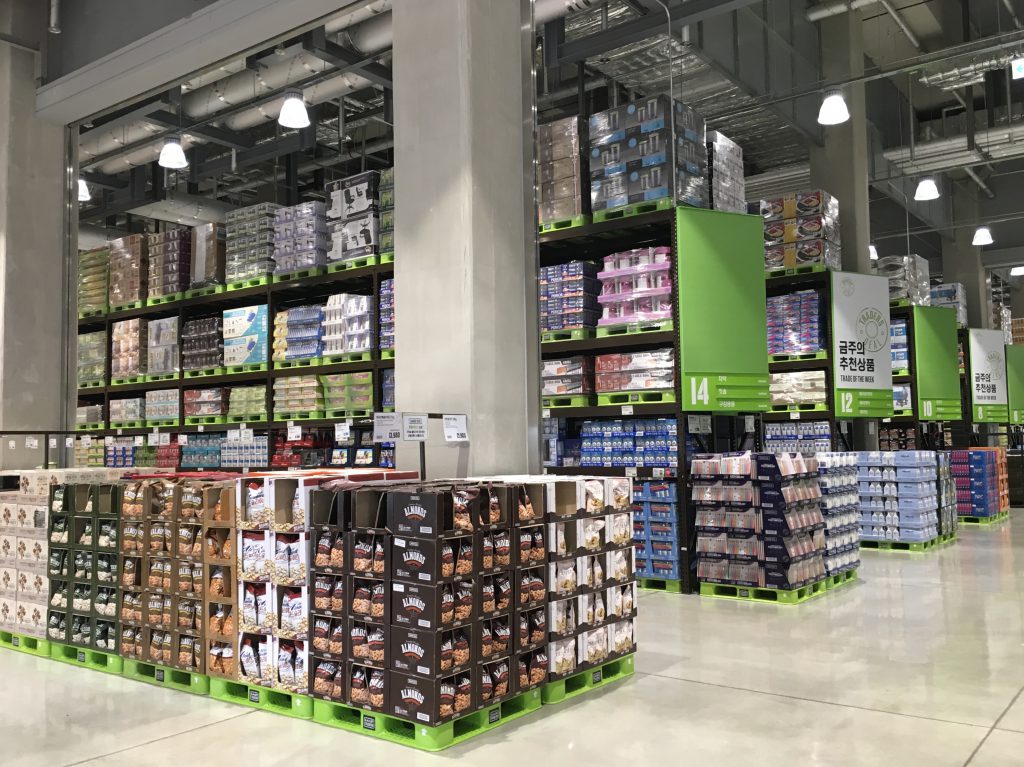 I must admit that it was difficult to decide what to have for lunch, given everything is in the 'best of' category. In the end we decided to share three types of noodles: dan dan noodles 擔擔麵 because this was recommended, and jjajangmyeon 짜장면 and jjamppong 짬뽕 as we had not eaten it before despite several trips to Seoul.
The ajumma at the dan dan noodle shop took one look at Mr Gochugaru and expressed concern that we had ordered the spicy version but we assured her that this was definitely ok. We have made this before using our own home-made chilli oil so this version was not as spicy or as numbing as it can be.
Korean version of Dan Dan Noodles 擔擔麵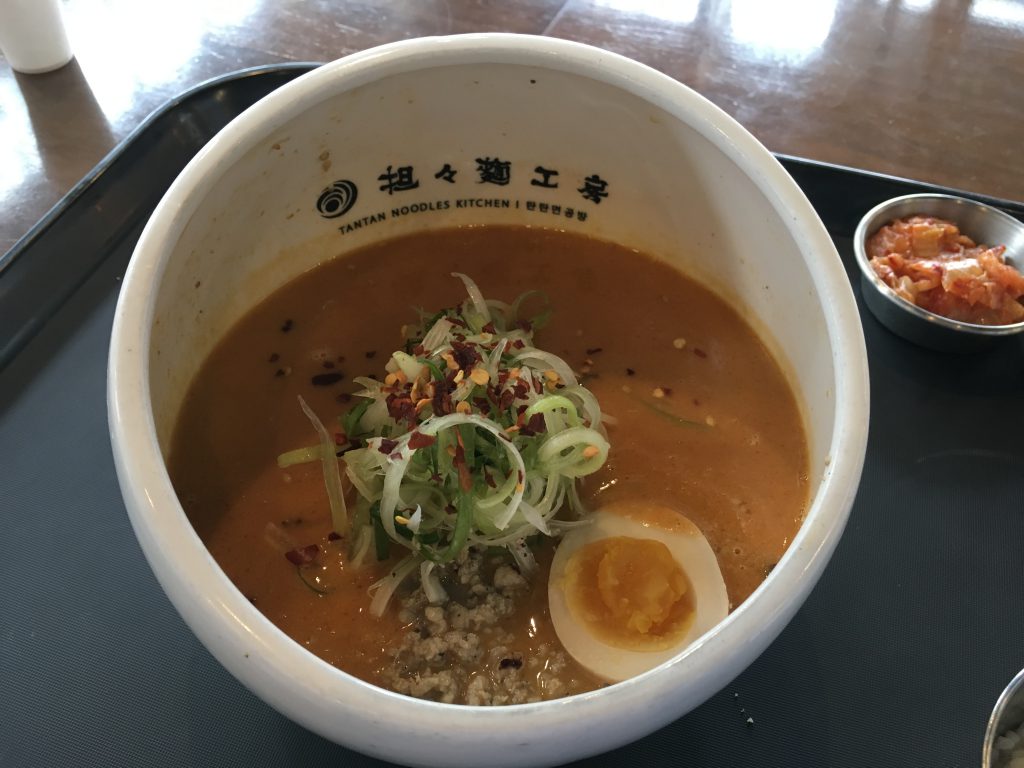 On to Korean noodles. Both the jjajangmyeon and jjamppong were really good. I asked SS why jjajangmyeon is eaten when people move house (almost like a first meal you have in the new house) and she said that this is because it can be delivered and it doesn't need anything besides a pair of chopsticks, since you have nothing before you unpack your things.
I think that is a satisfactory answer but I also wonder about the other delicious things you can have delivered, like fried chicken which doesn't even need chopsticks. I still think fried chicken is perfect for anytime but maybe this is not considered to be proper food, since I did not find any fried chicken restaurant in Starfield, except in the supersized supermarket.
I have since read too that jjajangmyeon is eaten on Black Day in Korea, which falls on 14 April.
Jjajangmyeon 짜장면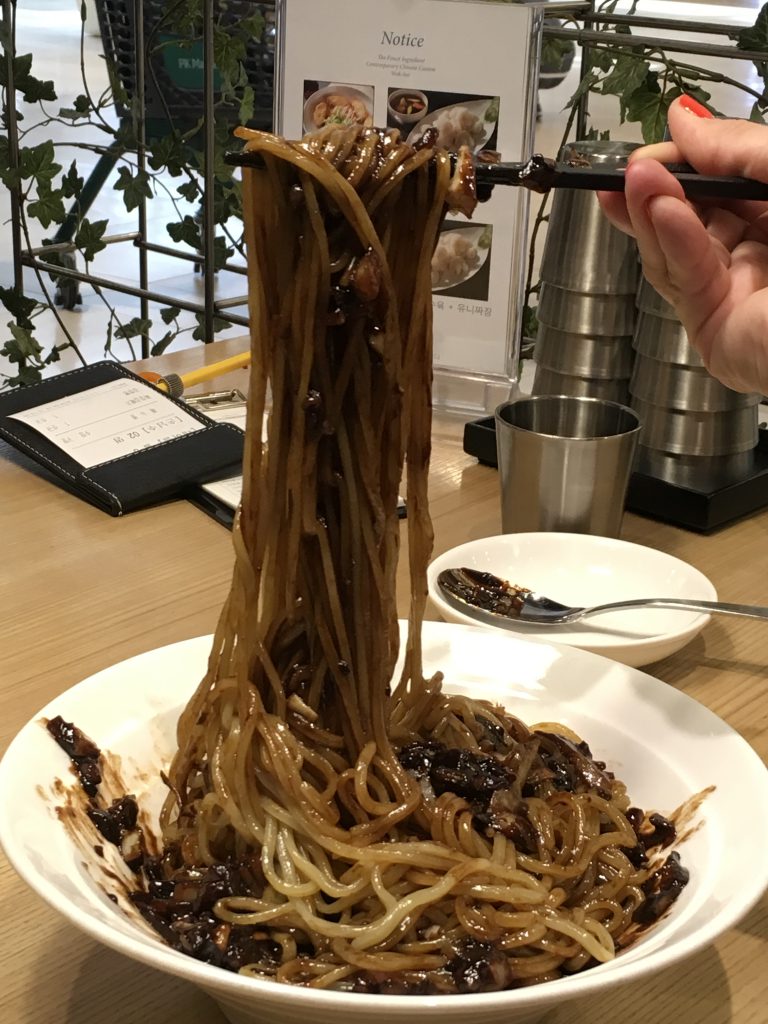 Jjamppong 짬뽕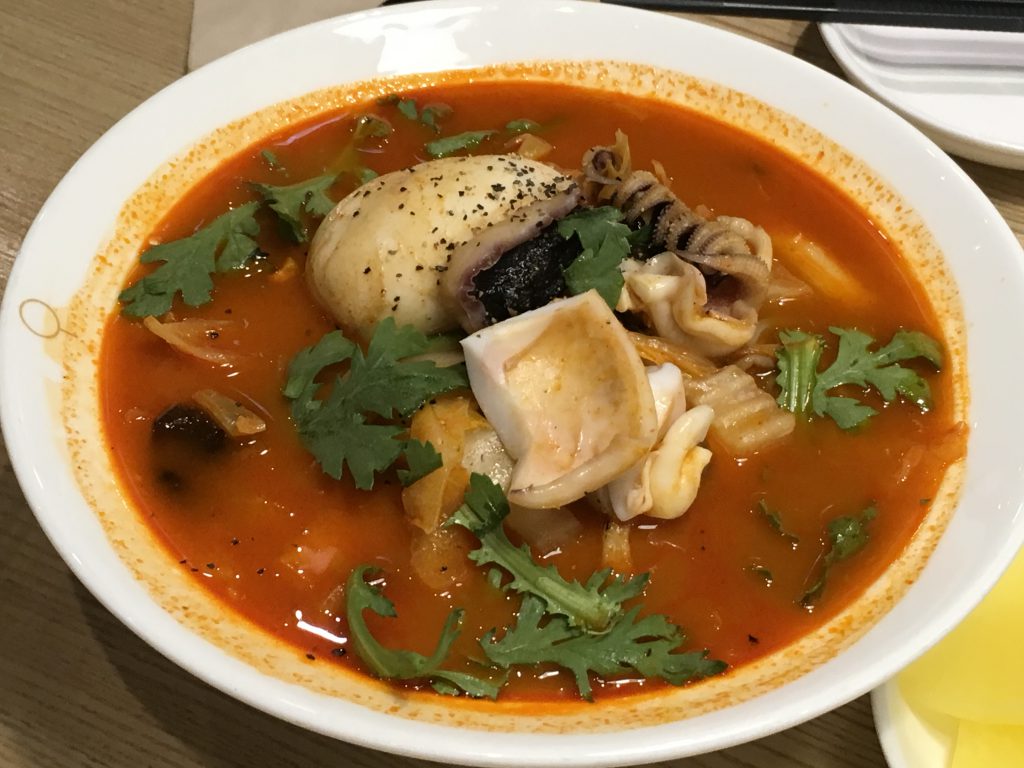 The one we had no tummy space for…fried chicken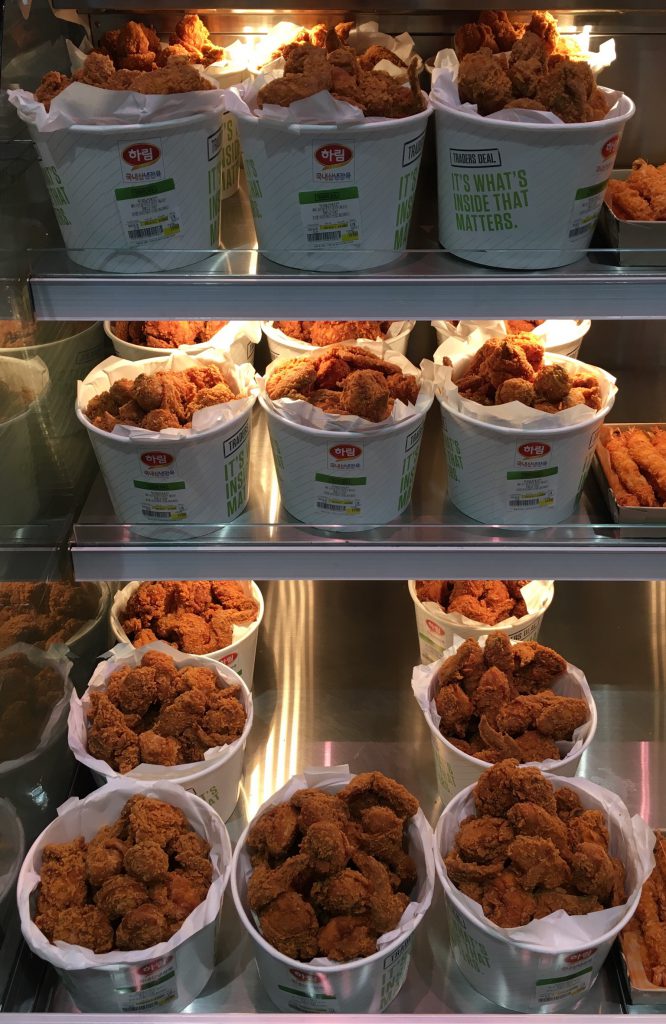 However we managed to share a red bean bingsu 팥빙수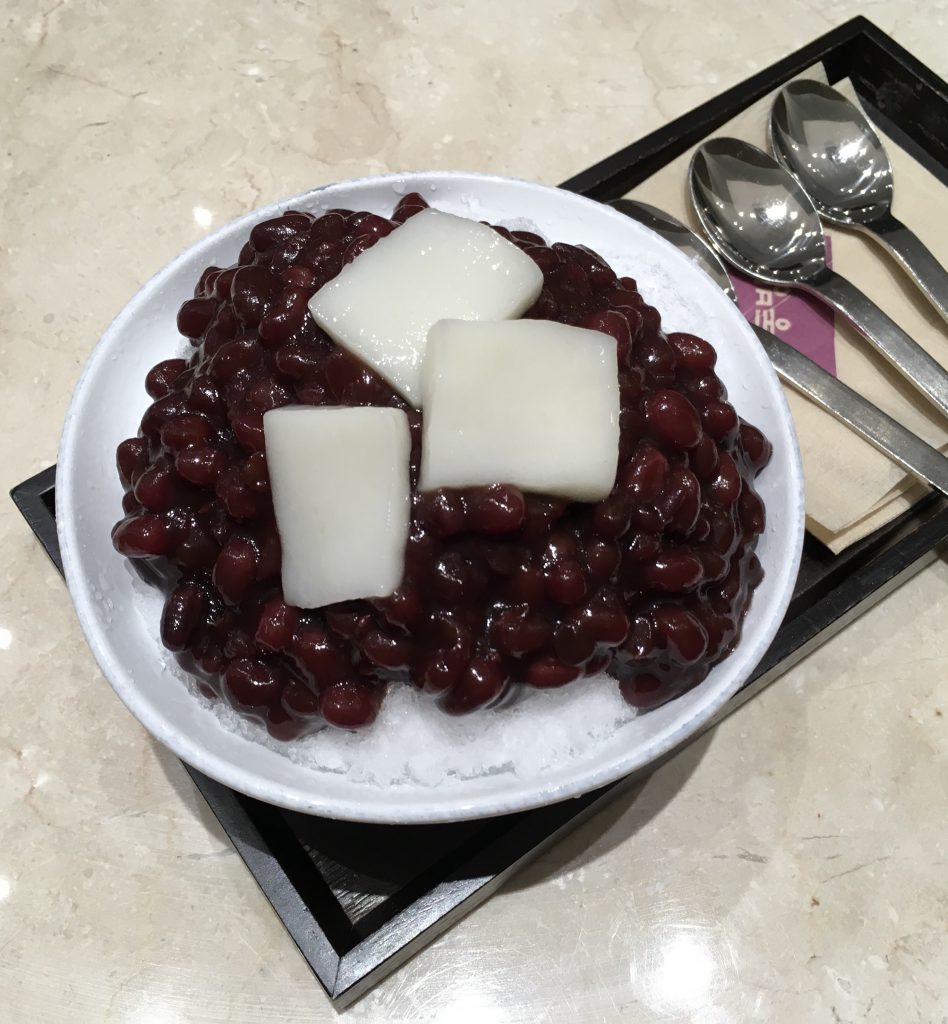 Late in the afternoon we realised that the weather had cleared somewhat so this was an opportunity to walk Seoul's version of New York's Highline, which we had walked last July. Named Seoullo 7017, the elevated pathway is really fun, with multiple access points by stairs or by elevator. It is an ideal walking path to use if it fits in with where you want to go. If not, it is still a great place for a walk from one end to the other, for the sheer fun of it.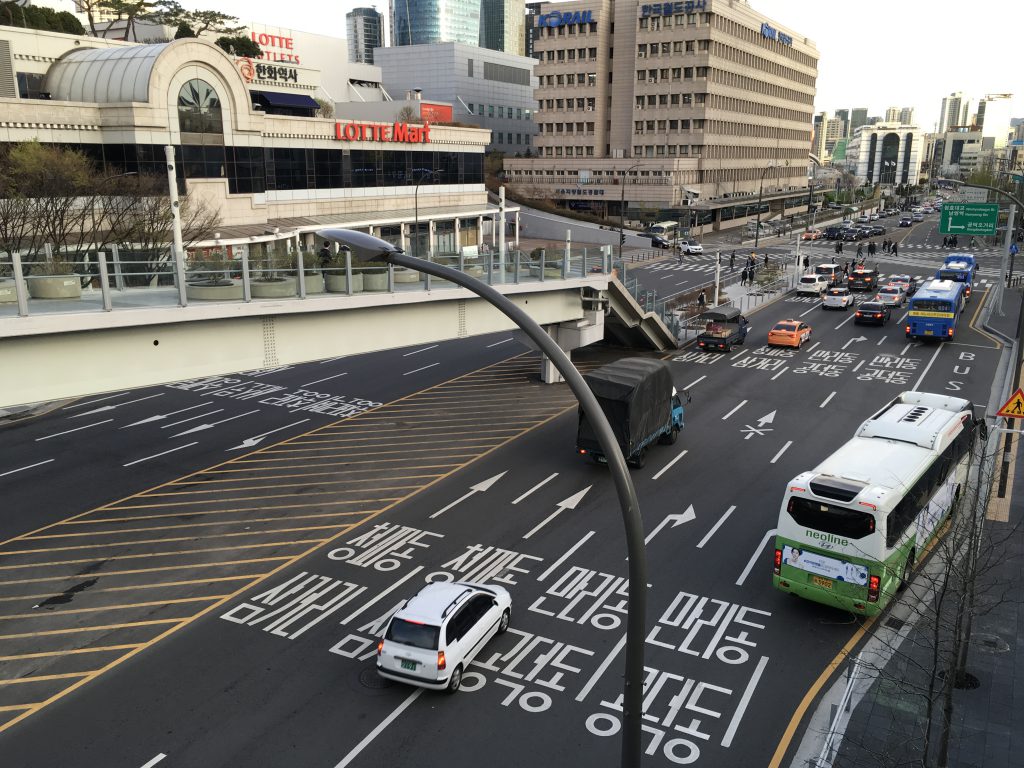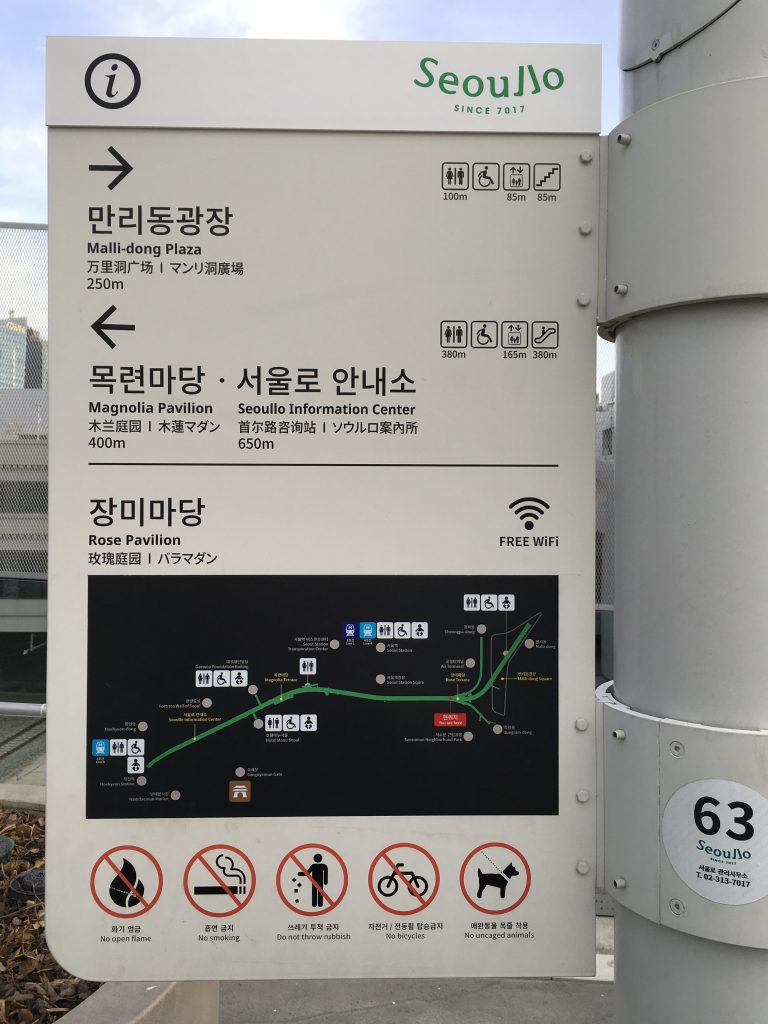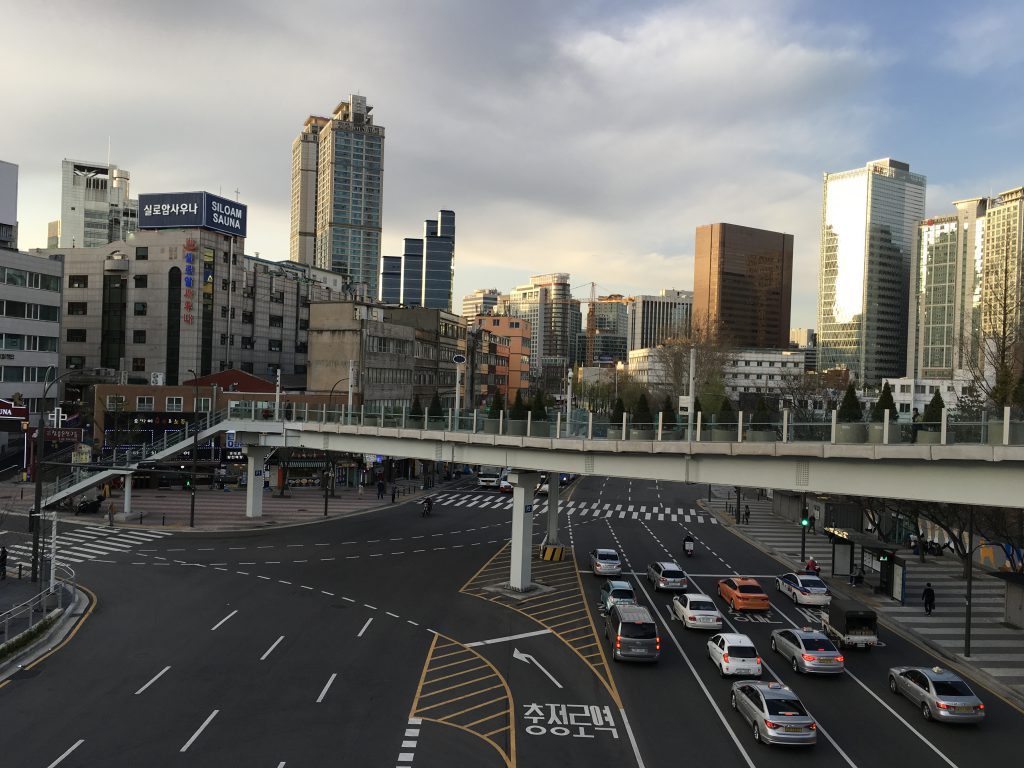 There are great 360° views of the city from many vantage points.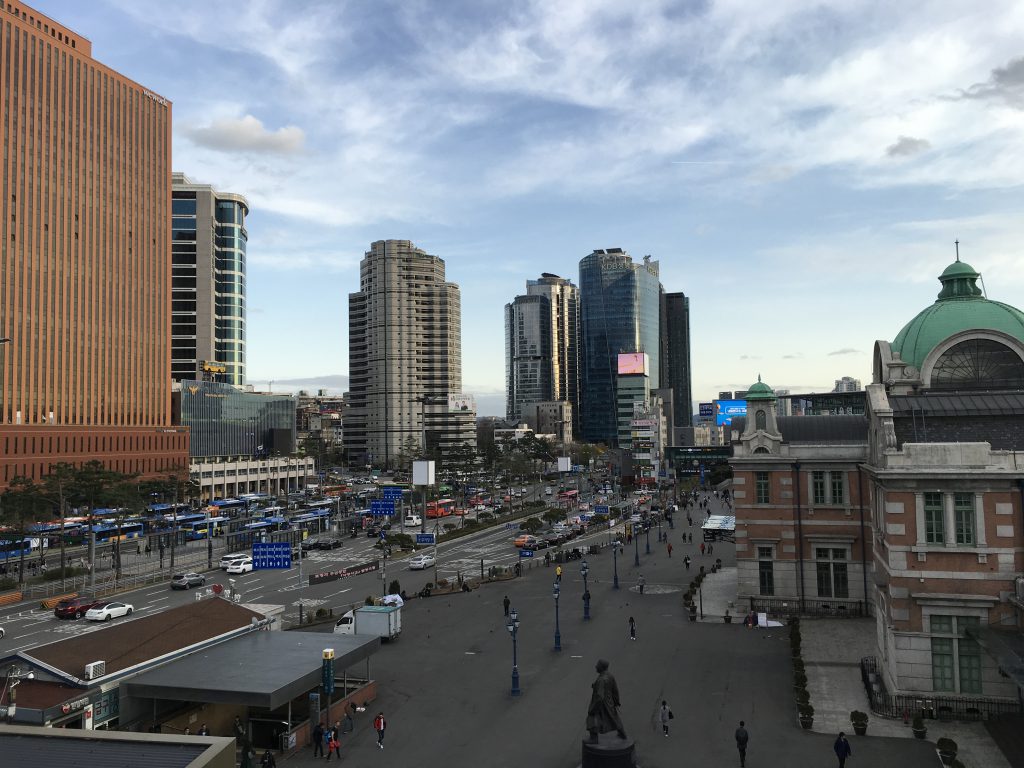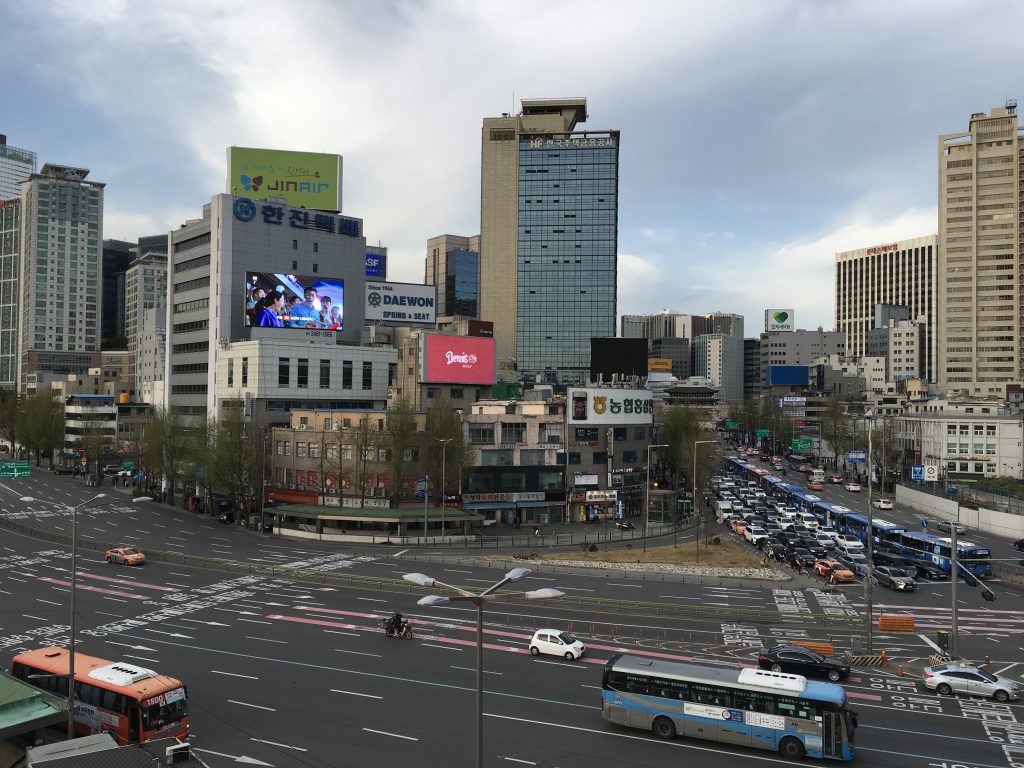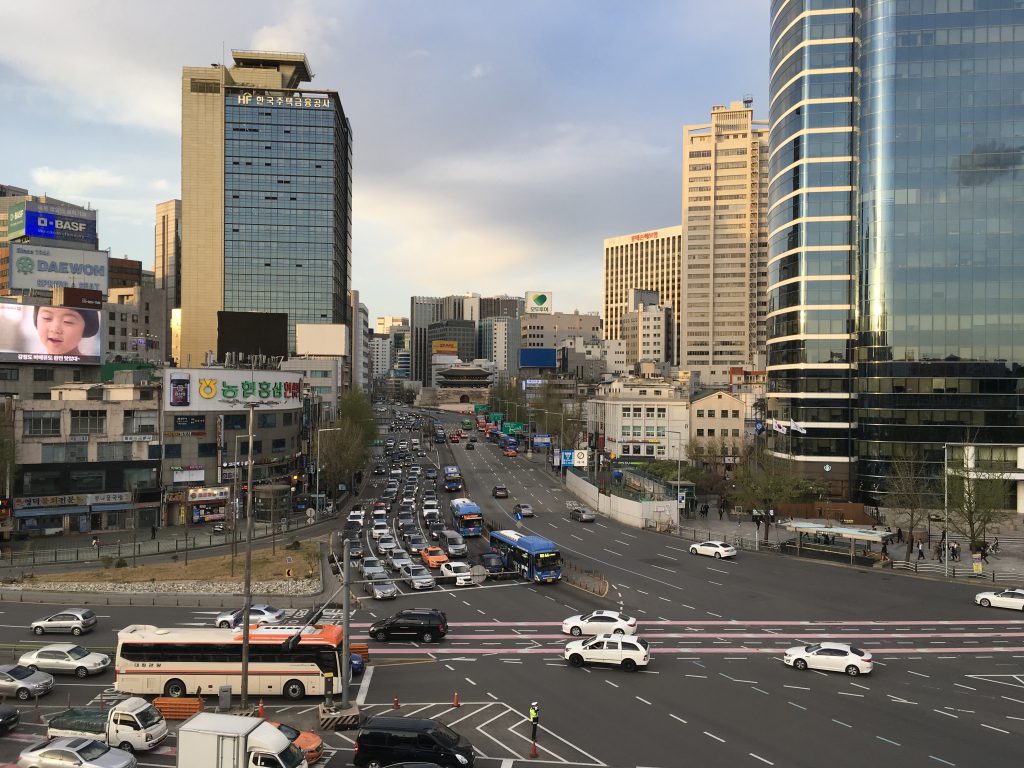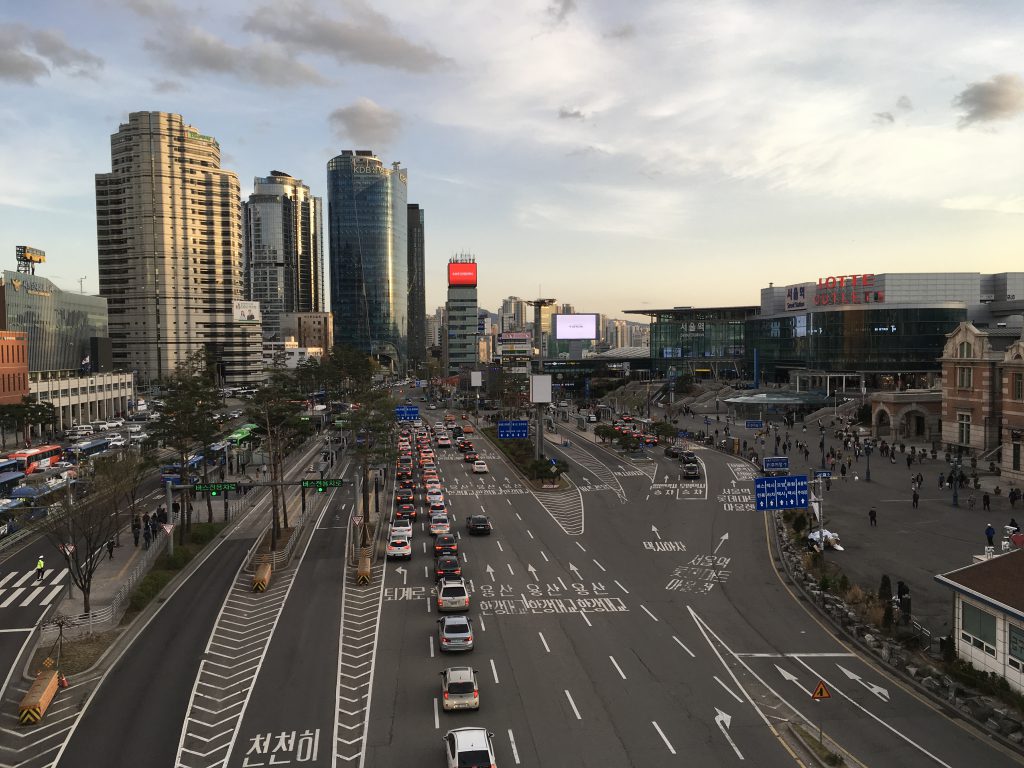 Circular concrete tubs hold native plants and on some, there are wooden seats for resting. Solar powered lights embedded in poles provide lighting.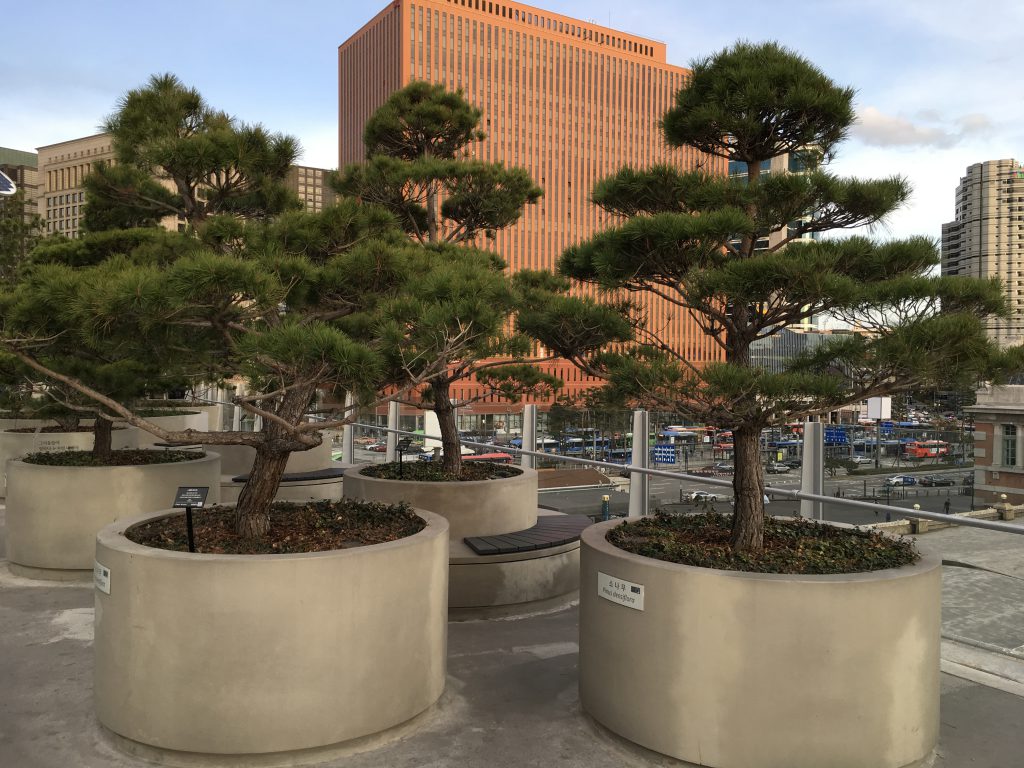 When I see what can be done to transform a city and make it more pleasant, I feel sad that there is no such vision for Kuala Lumpur. Sometimes I wonder if we need to knock down the whole of KL and start again.
After so much walking we decide that there is only one thing to have for dinner, which is fried chicken at ChiMc in Gran Seoul Tower.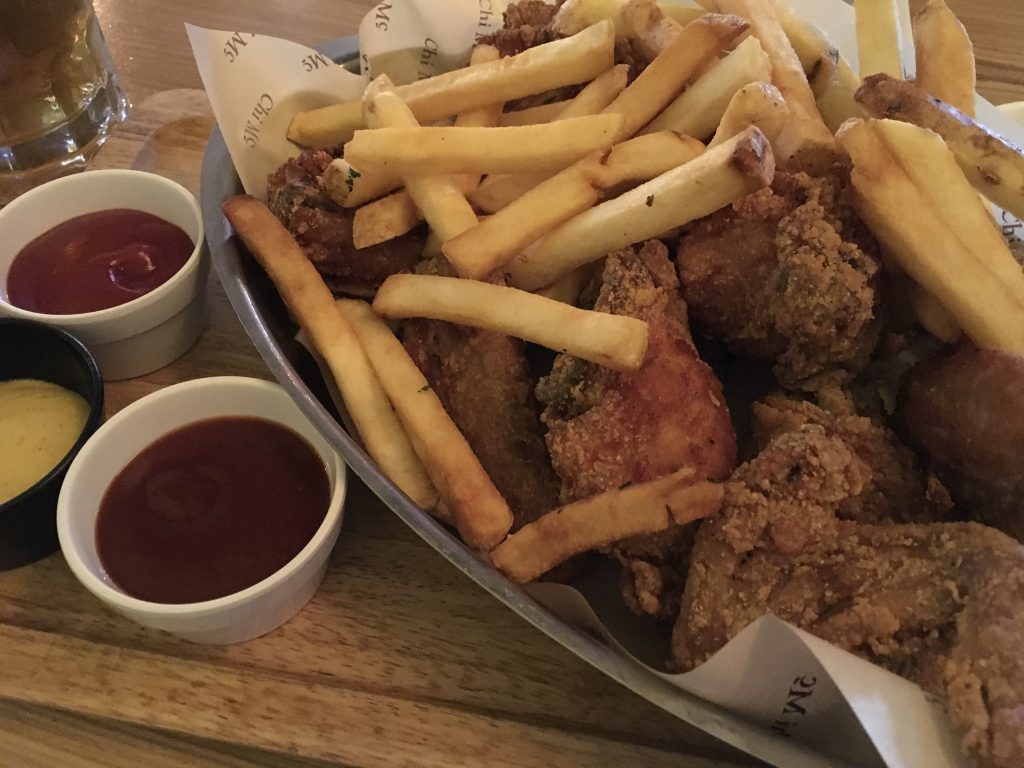 Afterwards we walk around D-Tower which presented six floors of good restaurants. Looking down on the activity going on in Baekmidang ice cream and dessert cafe, which I once described as the best ice cream I have ever tasted (SS reminded me I said this to her at Lotte Department Store two years ago) I asked myself if I have missed cooking this week. The answer is no, definitely no. I am not sure how much I will miss it if I were away from the kitchen for say a month, but for now, I am enjoying not having to be near any pots and pans.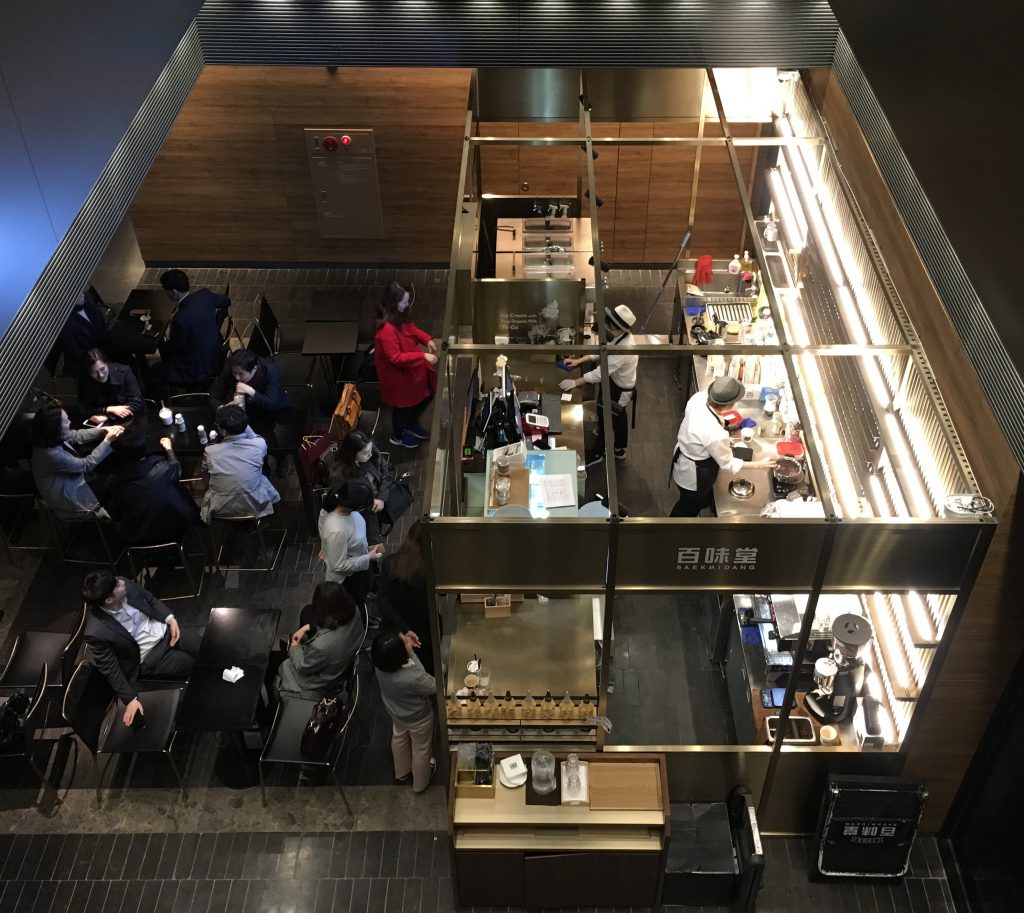 Addresses: will be provided soon.