A simple green and vibrant soup.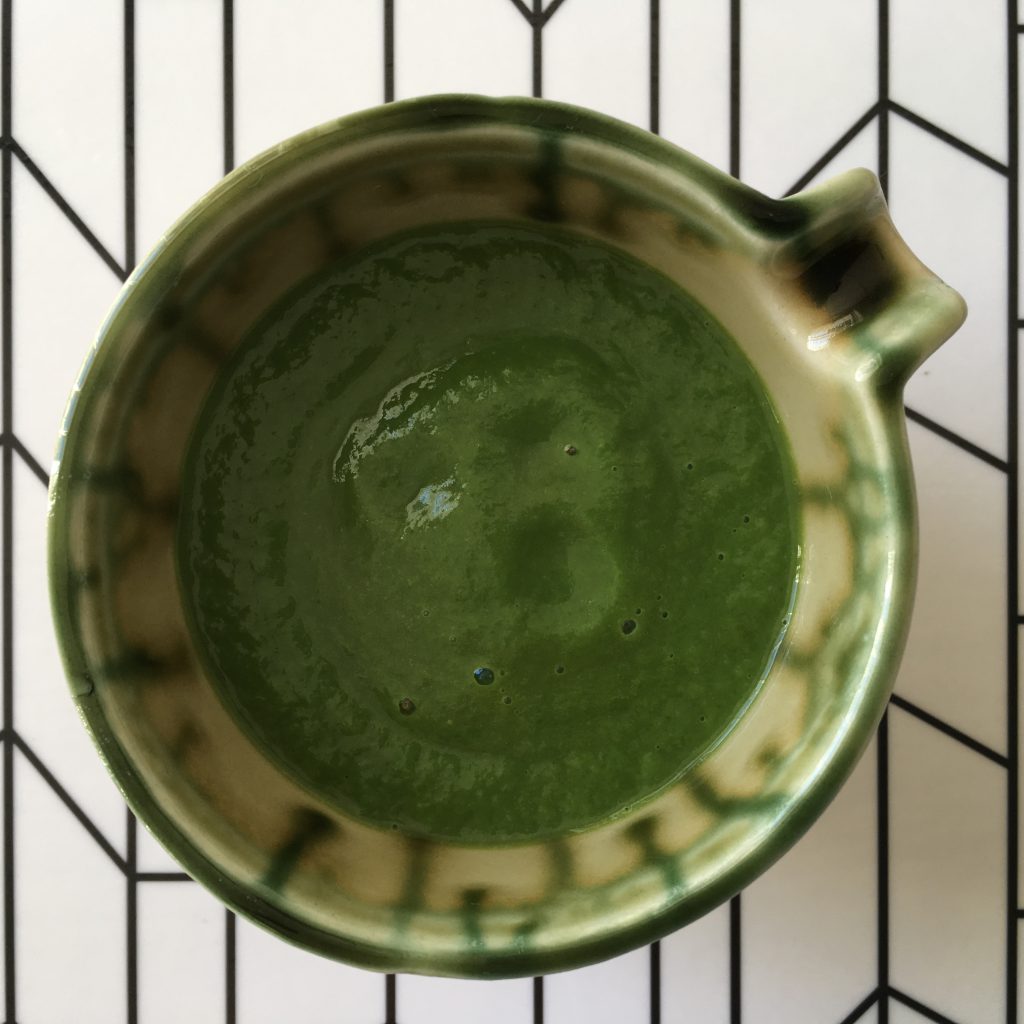 The colour green sometimes gets a bad press with its negative connotations. You can be green (inexperienced) or be green with envy (jealous), and you can feel green (nauseous). If you do not like your present situation and wish you were someone else, somewhere else or doing something else, there is the warning that the grass is always greener on the other side.
Looking through the vegetable basket this morning threw up all sorts of possibilities for Soup of the Day: we have leeks, butternut squash, sweet potato, courgettes, carrots, mushrooms, potatoes, peppers, tomatoes, chard, fennel and onions.
One thing good about having Junior 2 in the house is that, as a vegetarian/ vegan, she can always cut through the maze and identify the things she wants to eat. Today she decided she would like Spinach and Leek Soup. Since there is an equal amount of leek and spinach in the soup, I guess it can also be called Leek and Spinach Soup.
For something just made up on the spot from a few simple ingredients, the soup tasted really delicious. After making it I wondered if it needed a garnish of some sort but it really did not need anything else.
For the Soup:
20 g olive oil
50 g shallot
2 cloves garlic
250 g leeks
250 g spinach
350 ml water
2 teaspoons vegetable stock powder (I use Marigold brand)
The basic ingredients minus the spinach which I forgot to photograph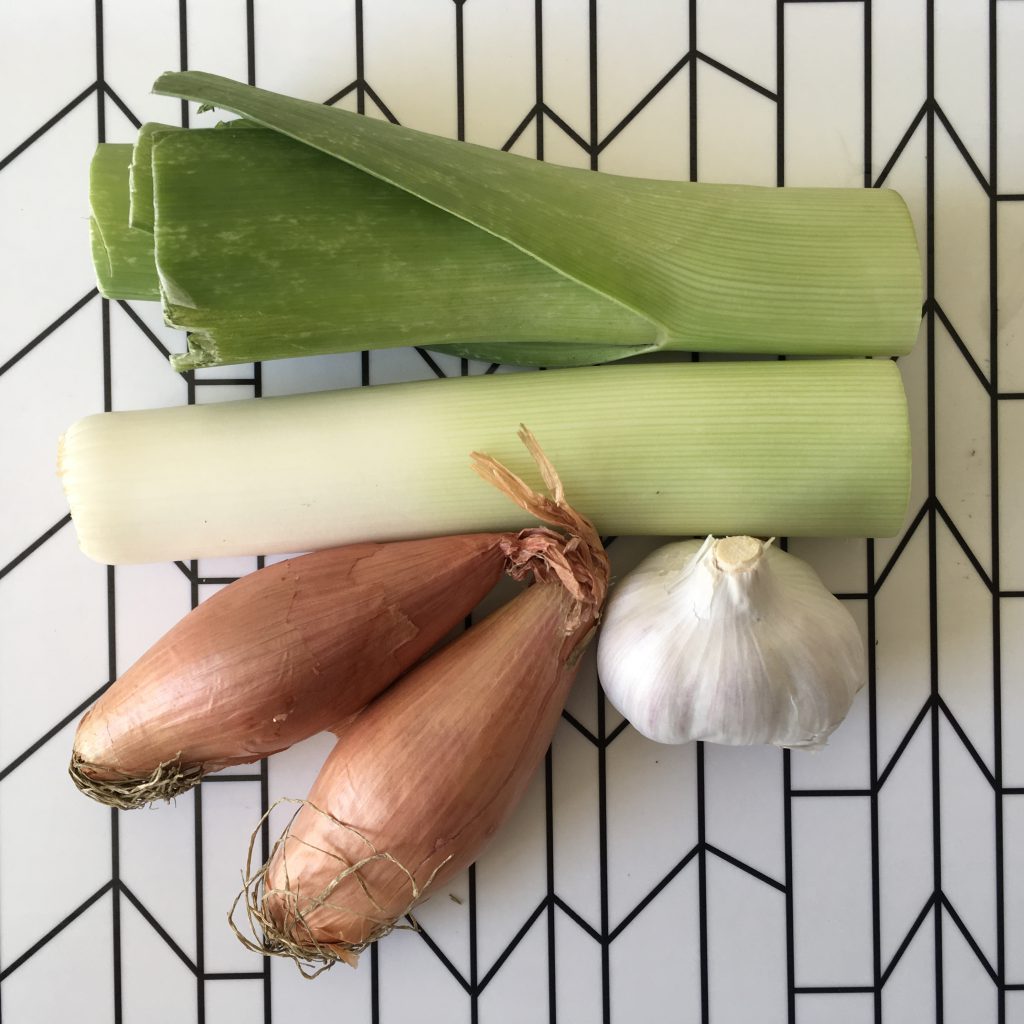 How to Make:
Chop the shallot and garlic, and heat in a pot with a little oil.
Wash and slice the leeks and add to the pot, stirring it around until the leeks have softened.
Add the water and vegetable stock powder, bring everything to a simmer and cover the pot with a lid. Simmer for 10 minutes.
After this time, add in the spinach and simmer for 2 minutes and no more.
Remove the pot from the heat. Puree the soup until it is completely smooth, using a food processor or a hand-help stick blender.
I actually made the soup in a Thermomix;
Place the shallot, garlic and sliced leeks into the TM bowl.
Chop 3 seconds/ speed 5.
Add the olive oil and stir 5 minutes/ 100 C/ speed 2.
Add the water and vegetable stock powder. Simmer 10 minutes/ 95 C/ speed 2.
Add the spinach and cook 2 minutes/ 85 C/ speed 2.
At the end of the cooking time puree the soup 1 minute/ speed 10, increasing the speed from 4 – 10 in the first 15 seconds.
This amount makes about 700 ml of soup. Whichever way I looked at it, the colour was really inviting. The taste was the sort of taste that you know is good for you.