The plants are beginning to bloom but my blog has been slightly neglected…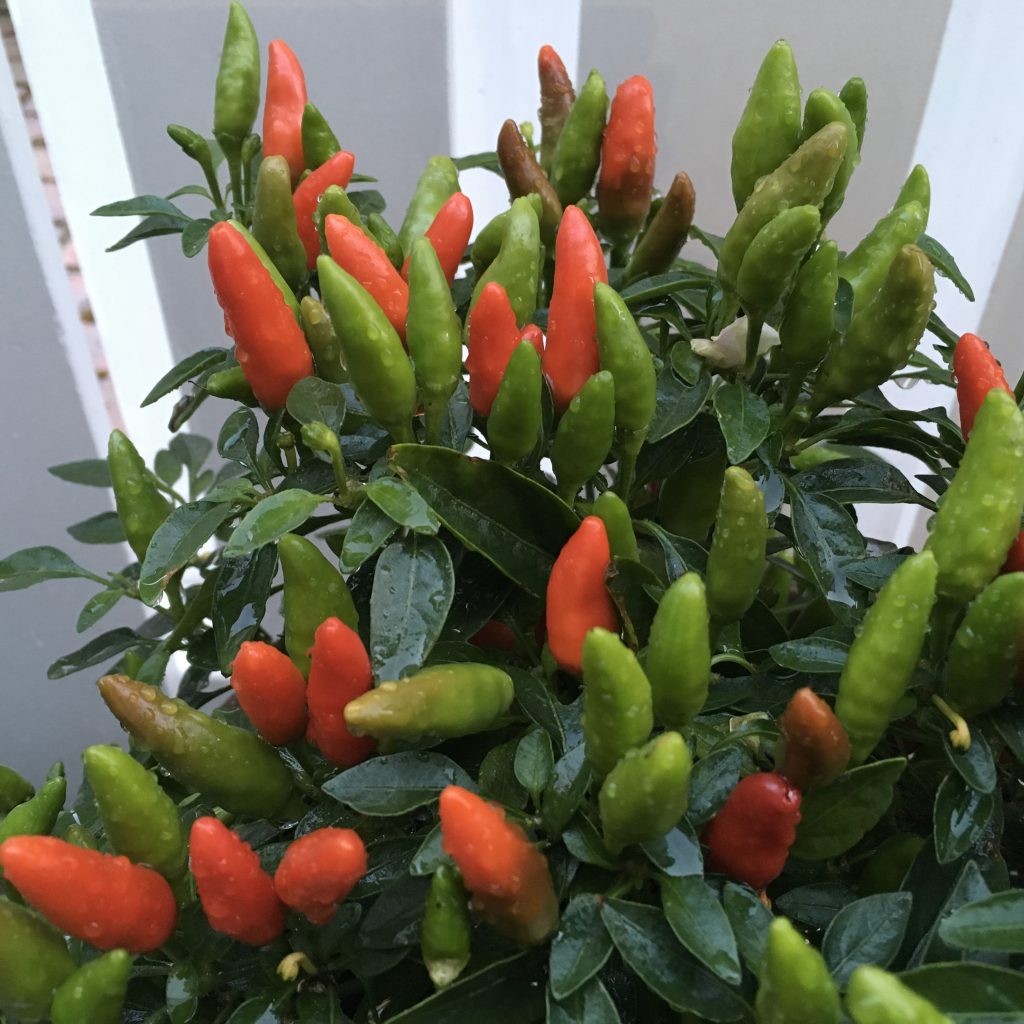 I am feeling really bad about not managing to write up about the marvellous meal we had in Jungsik Seoul back in March.
In fact writing the word marvellous reminds me that most of the words I like begin with the letter M which incidentally is also in two of my initials. In addition to marvellous we have magnificent, memorable, momentous, magisterial, magnanimous, majestic, melodious, mellifluous and merry.
Mummy and mother both begin with M, and let's not forget the deliciousness of mmmm when we contemplate something tasty. Even in Korean, mummy contains two Ms in 엄마 eomma and anything tasty or delicious is prefaced with 맛 mat.
Mr Gochugaru is only concerned with one M word which is Mathematics. Less is More.
We are two weeks into May and I have not had much time to breath because of the many school, church and family events we have to had attend. In quiet moments we have been tidying our very small patio, cleaning the bookshelf and clearing out stuff.
I have decided that herbs are the only things I can manage to grow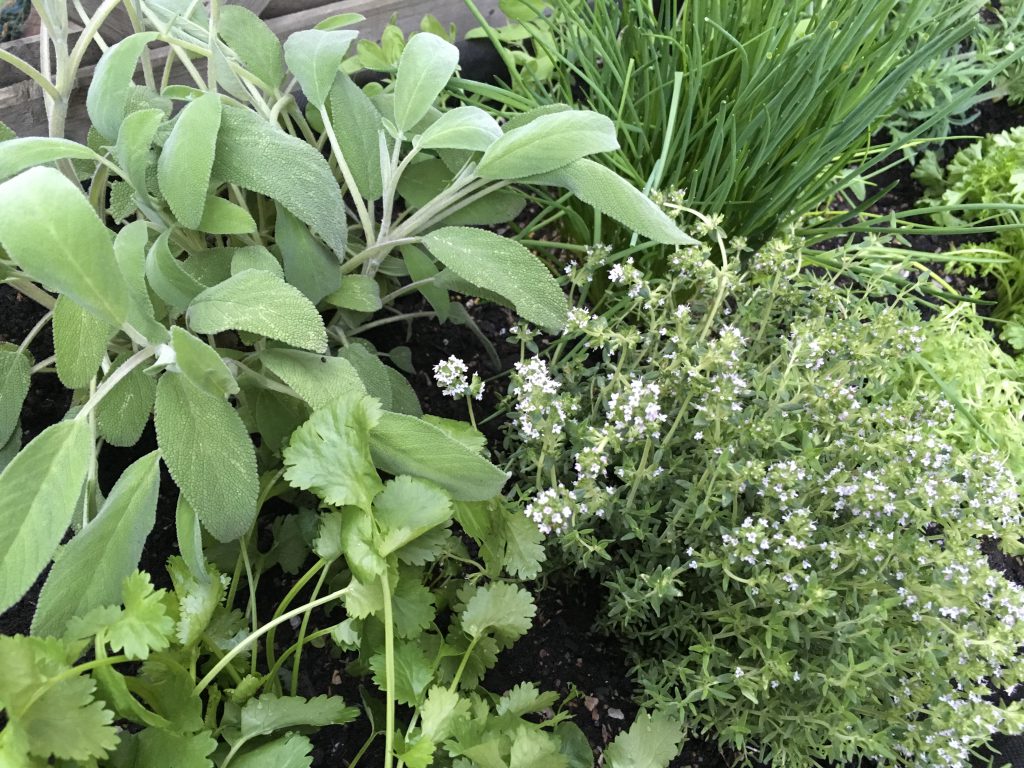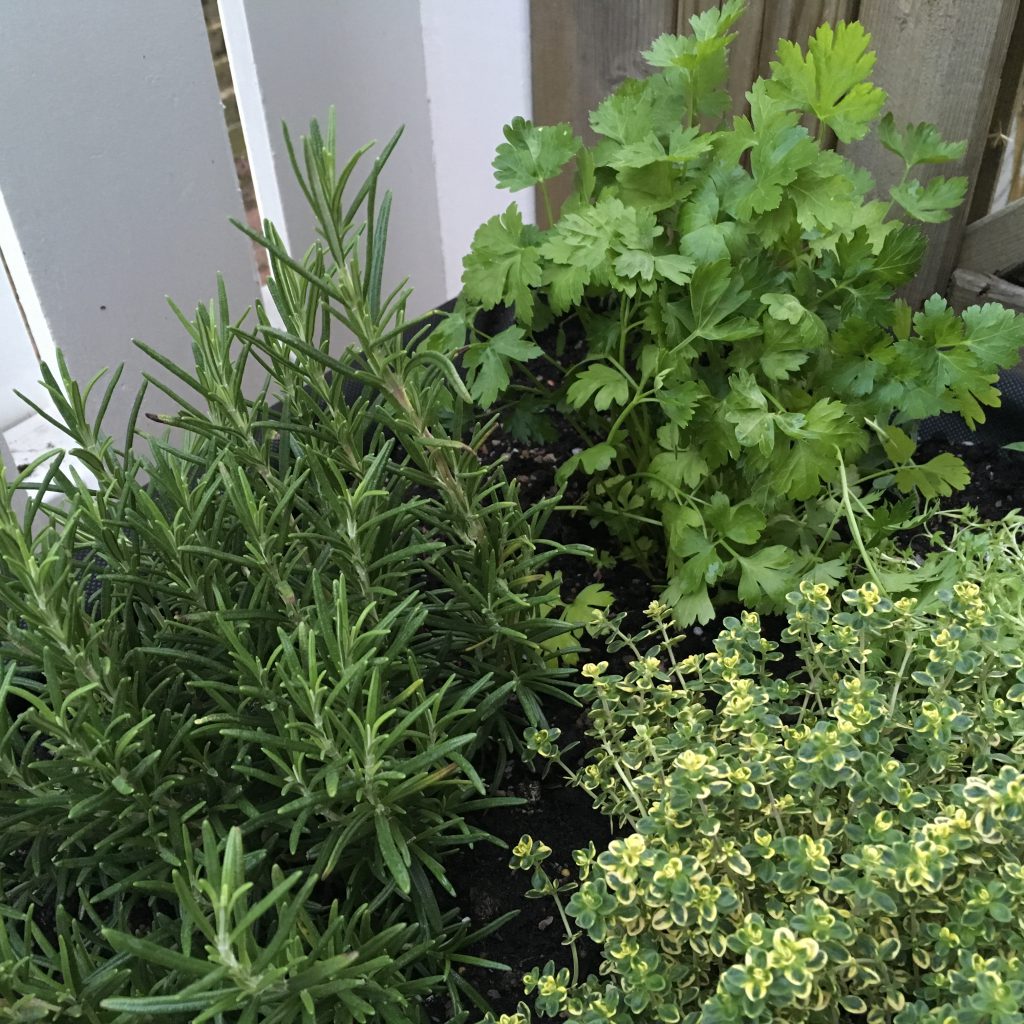 Spring cleaning is not such a huge task. The huge task is trying to clean up a country: After 61 years of being ruled by the same political party, Malaysia has in the past week jubilantly voted in Dr Mahathir Mohamad and the opposition coalition party. You can read all about this momentous turnaround in the all the major news outlets. All I want to say is that there are two Ms in Dr M's name.
But more about May and maybe Malaysia later. Right now I am heading back to March and Jungsik in Seoul. A quick summary: I enjoyed the meal very much, every mouthful of it. It was utterly delicious and a bit of an adventure to find the hidden layers of flavour within each dish. To give you an example, on my dining notes I had written about the Korean beef tartare Yukhoe: beef, cucumber, pear, gochujang, sesame oil, perilla leaf, sesame seed, quail egg yolk. For the lamb, I noted: lamb, tiny mushroom, whole soya bean, reminds me of the mapo tofu sauce that I love, spring garlic root deep-fried and pureed green leaves.
Sometimes a picture paints a thousand words but in this case, you can write a lot about the individual components that make up each dish as the pictures cannot possibly describe the diner's experience.
The service was lovely and accommodating. When I said to our server (in Korean) that we would like a local menu because we were studying the language and so could understand it, she gamely printed us our own bespoke menu with our lunch choices in Korean to take away.
Jungsik Seoul Menu in English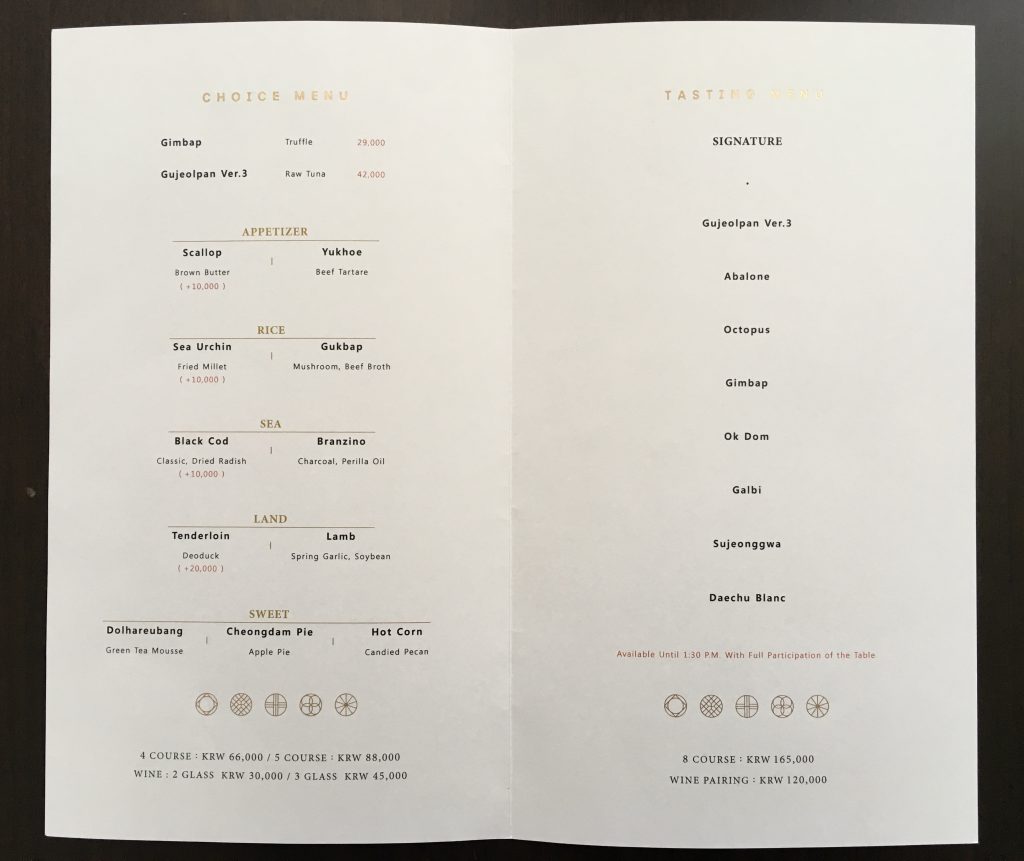 Jungsik Seoul Menu in Korean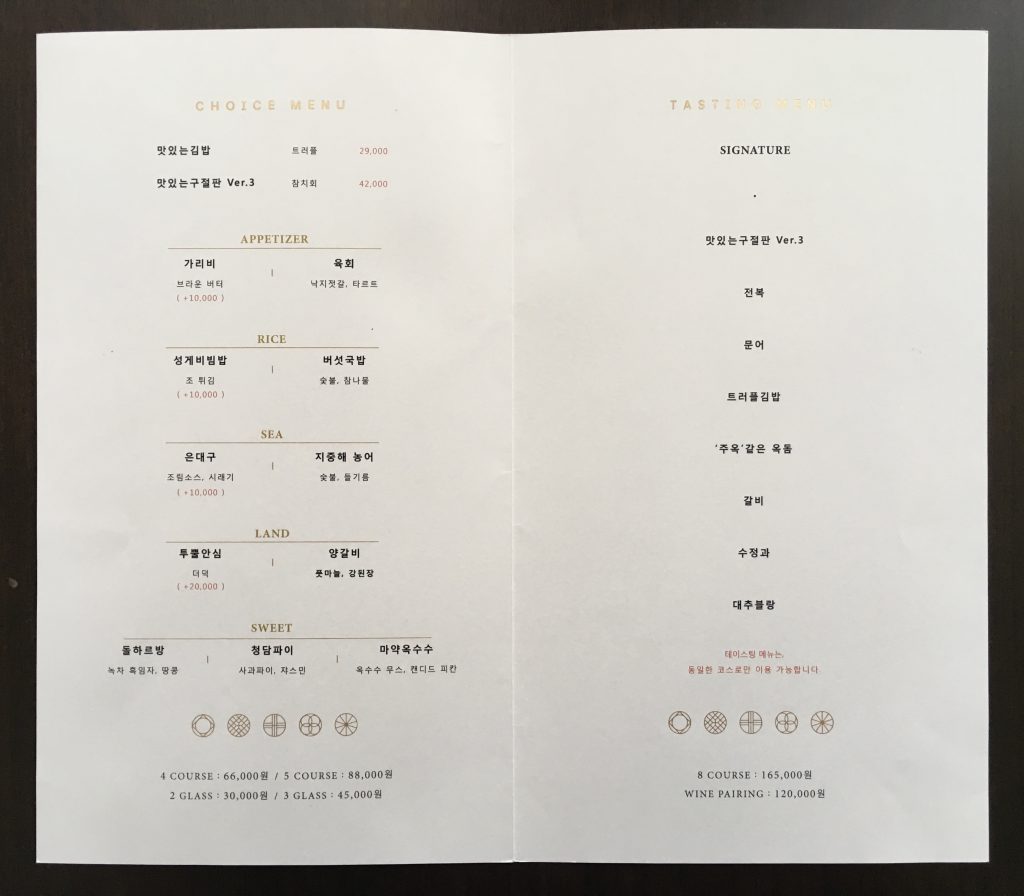 Our own bespoke menus for our Choice Lunch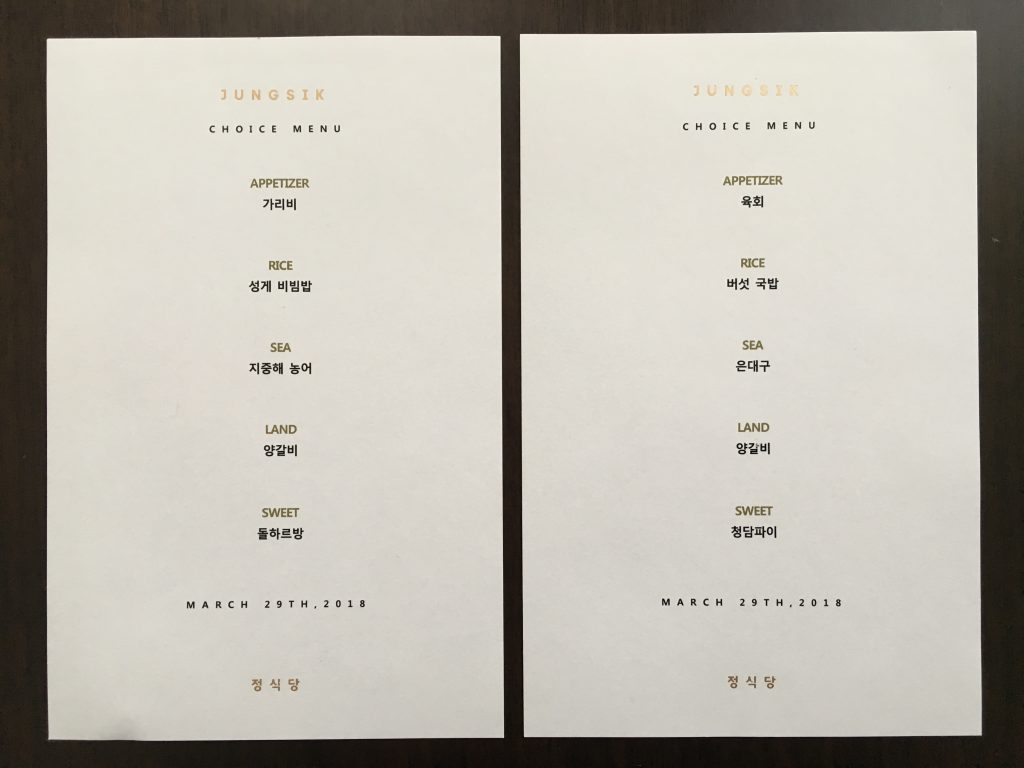 Before I drop the photos into this post there are some peculiarities to note about Jungsik Seoul (there is a branch in New York which I have not visited). The building in which it is located is an ordinary building. Please do not expect a grand foyer or entrance. The clientele might irritate you because they appear to be the sort of rich Asians tourists who have money but no sense of how much effort goes into creating such fine dishes. Thus Hong Kong Family to my left and China Girls to my right spent the entire lunch on their mobile phones and only stopped for the few minutes to eat each course when it was placed in front of them. The room itself is minimally dressed, there are no tablecloths and you notice the exposed parts of the ducting pipes and wires that criss-cross the ceiling.
What I am saying is (and this possibly covers all the meals you ever eat) that you should only go to Jungsik with someone you like, or go by yourself. Otherwise it will be a miserable meal, with no distractions, no views and no other likeable guests with whom you can strike up a scintillating conversation. But of course I went with Mr Gochugaru who is always the perfect person to have a meal with.
Amuse Bouche: Snapper with perilla leaf and sliced radish, Cone with smoked salmon mousse, Rice and oyster encased in seaweed, Log of crispy tofu skin filled with foie gras mousse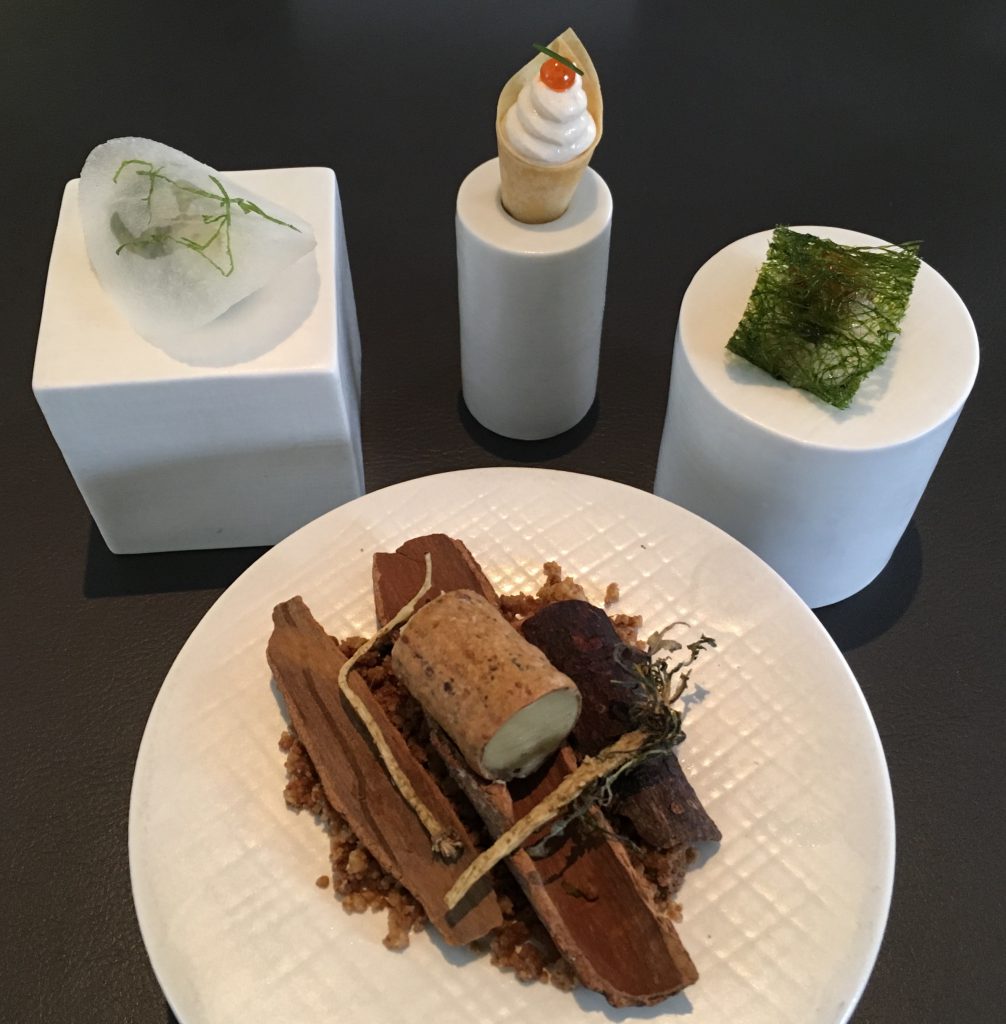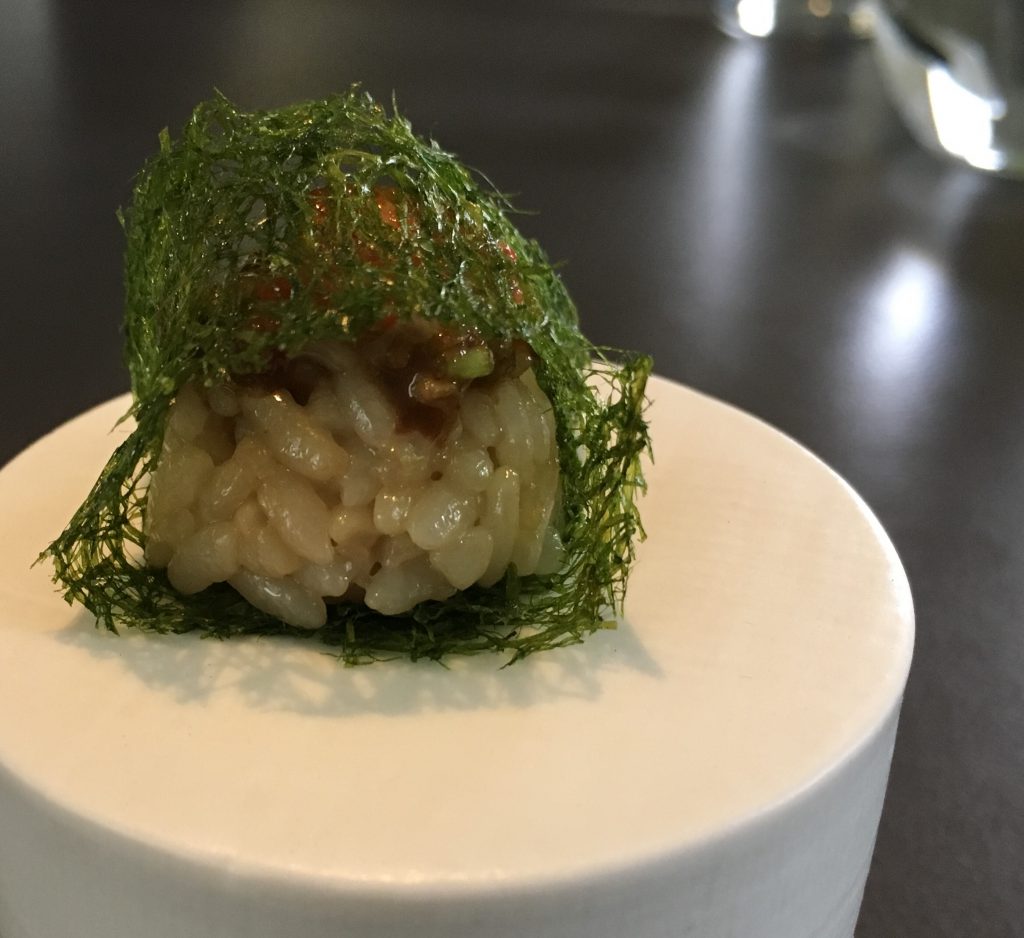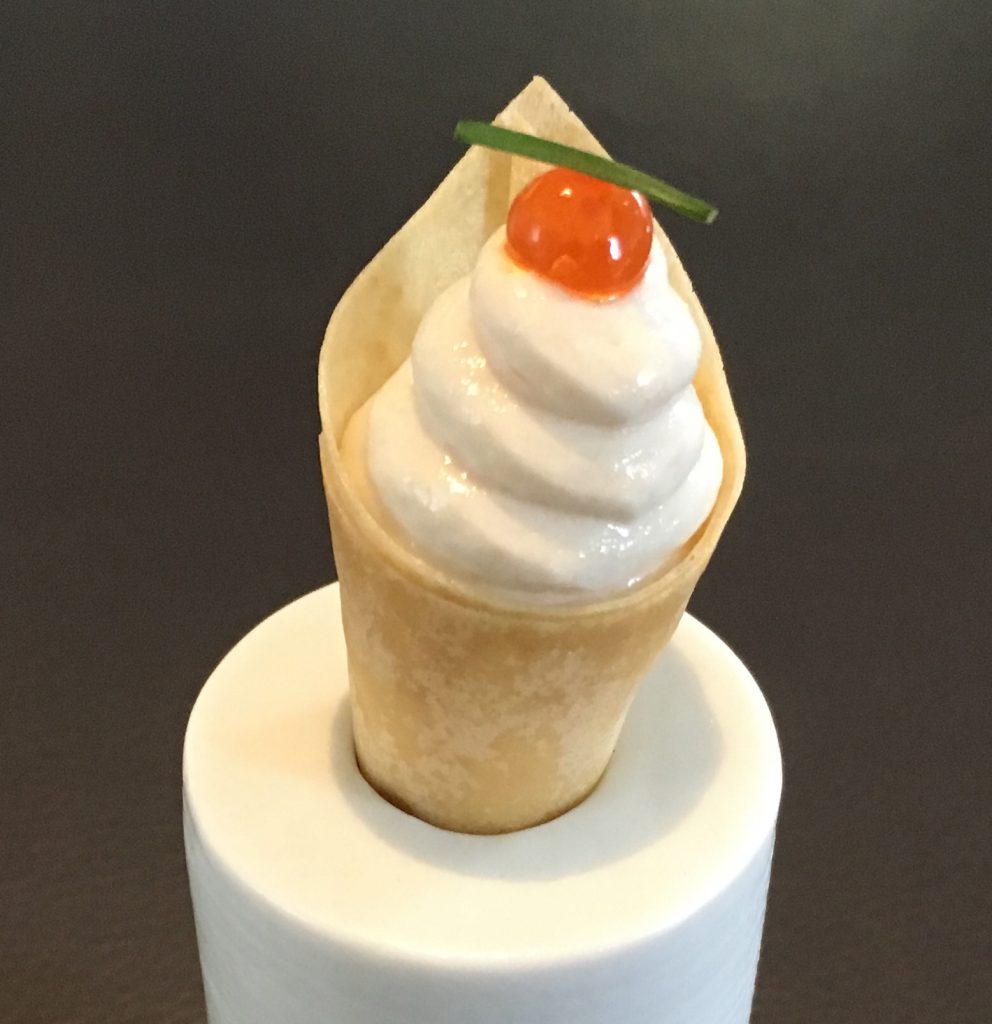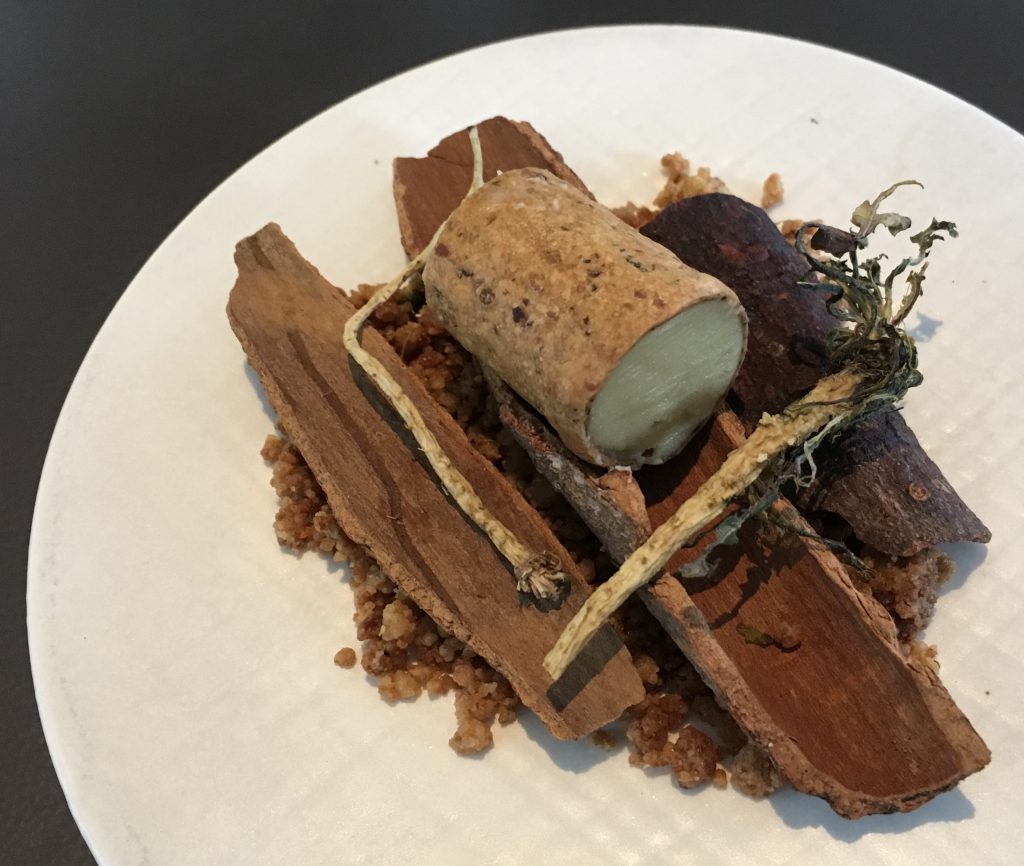 Appetizer: Scallop with Brown Butter and Yukhoe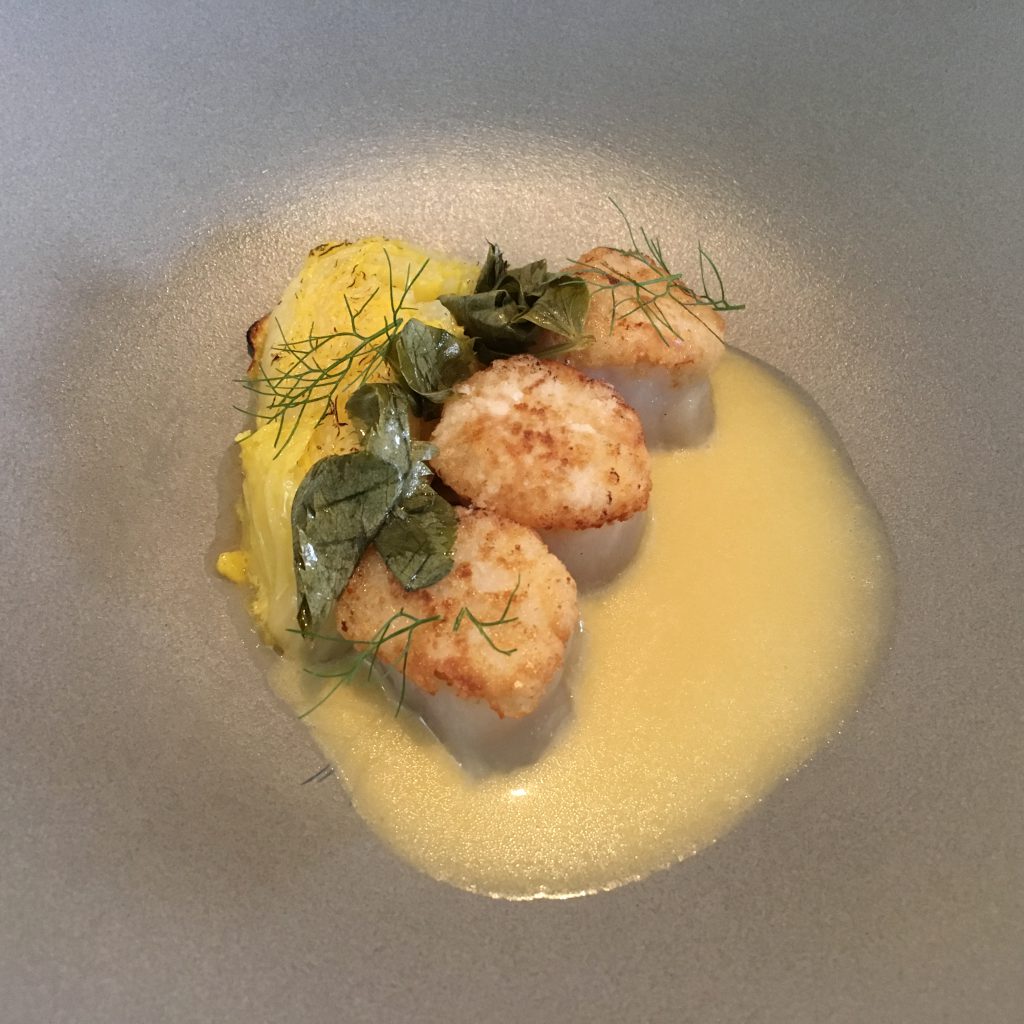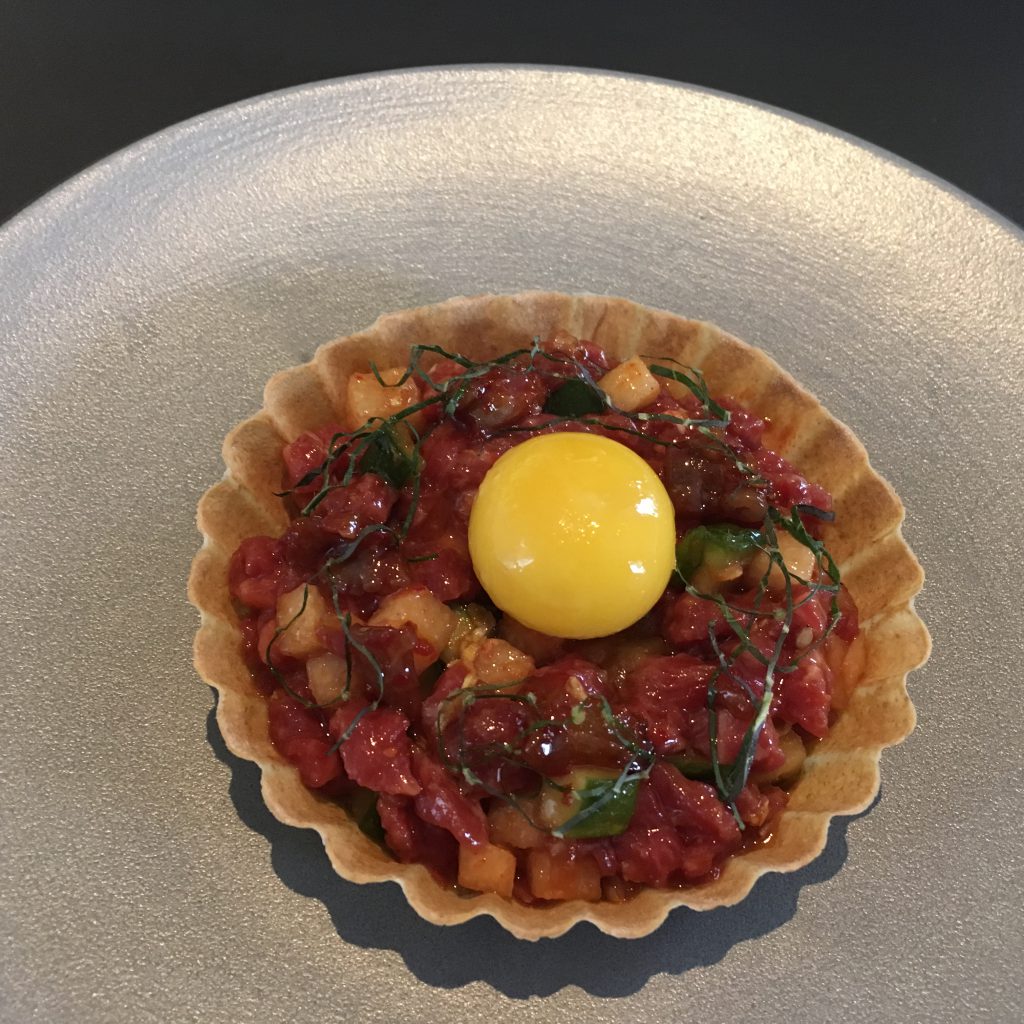 Rice: Sea Urchin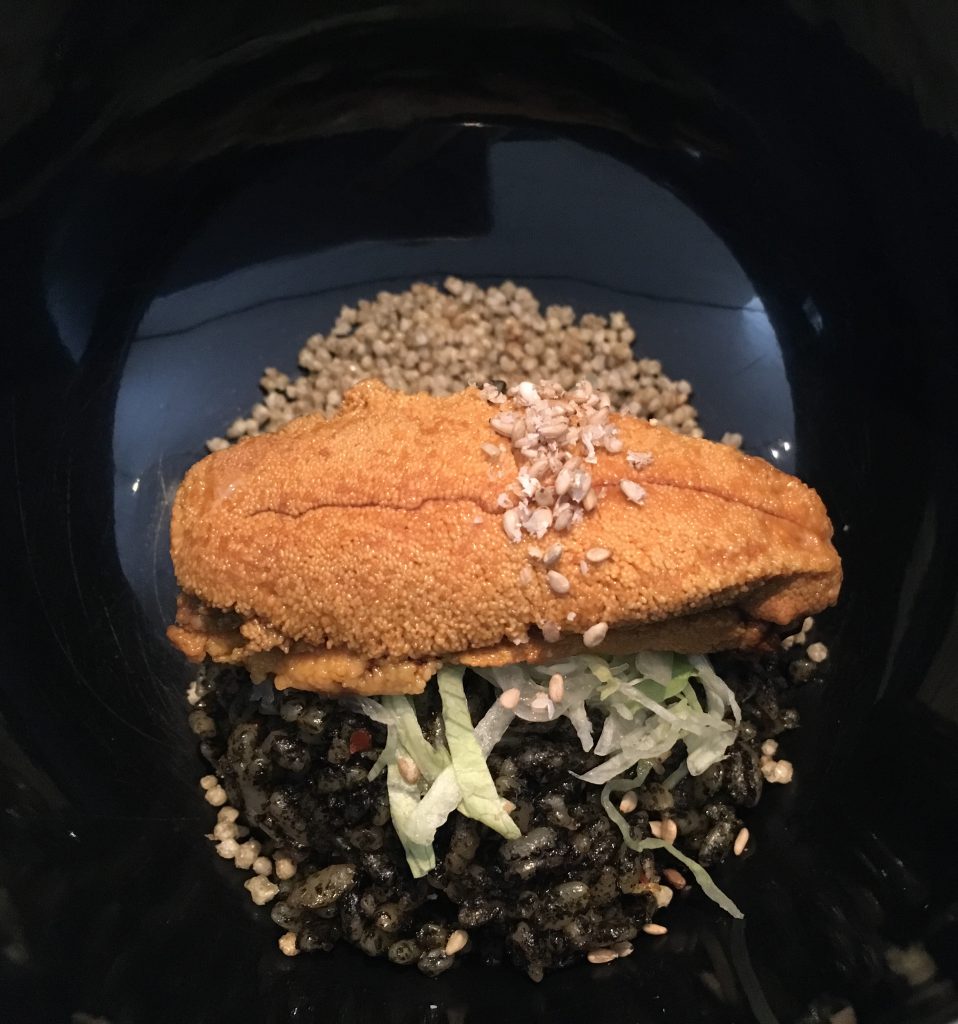 Sea: Black Cod and Branzino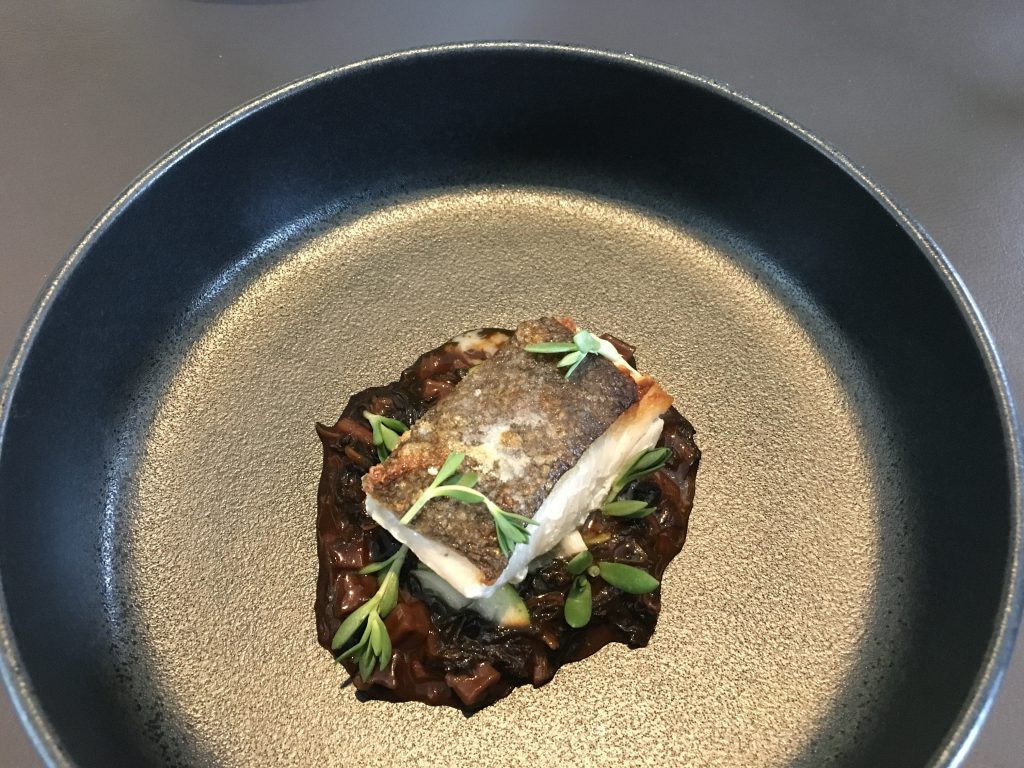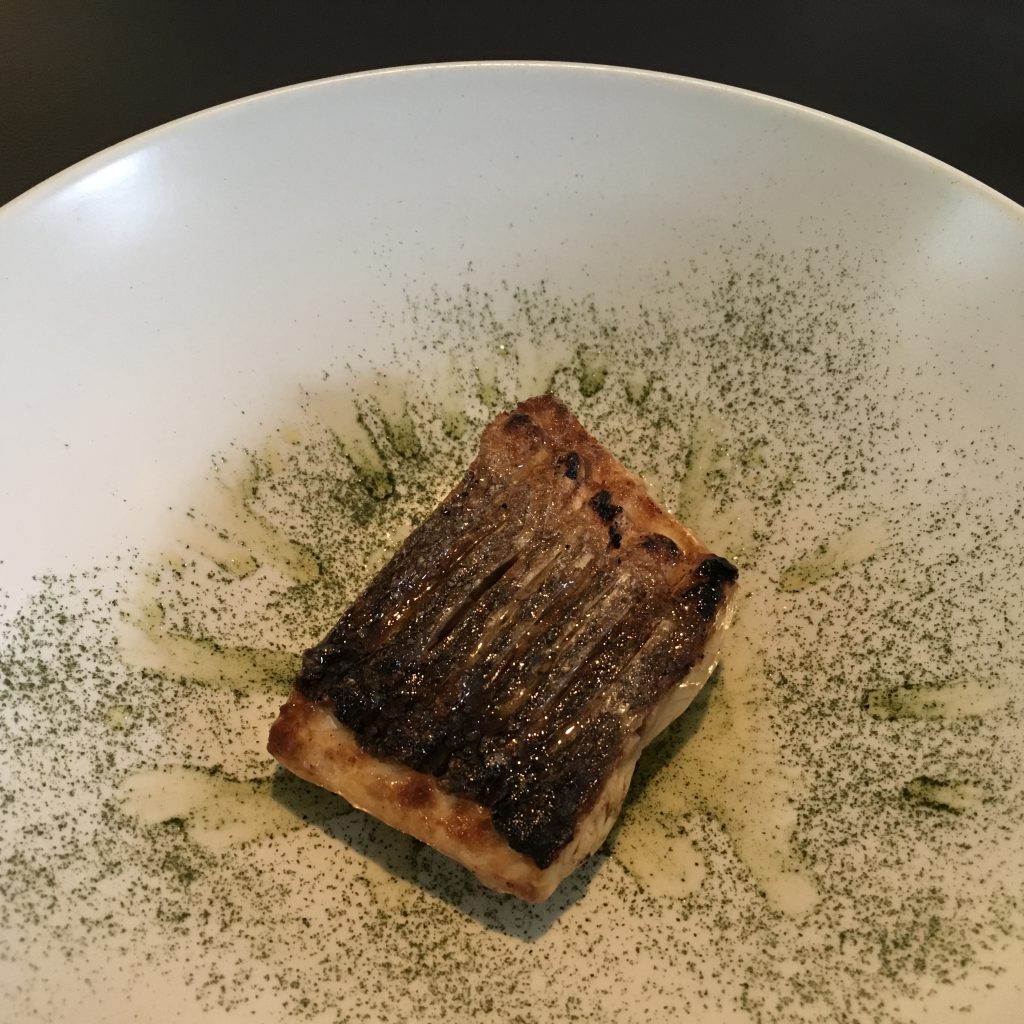 Land: Lamb with Spring Garlic and Soybean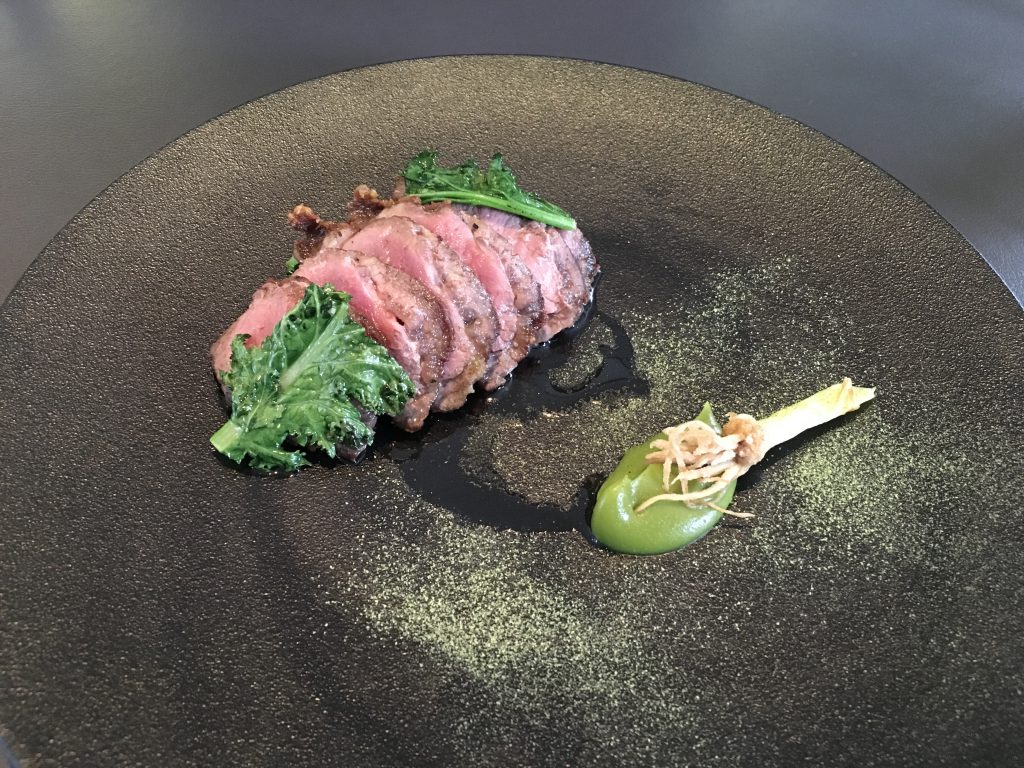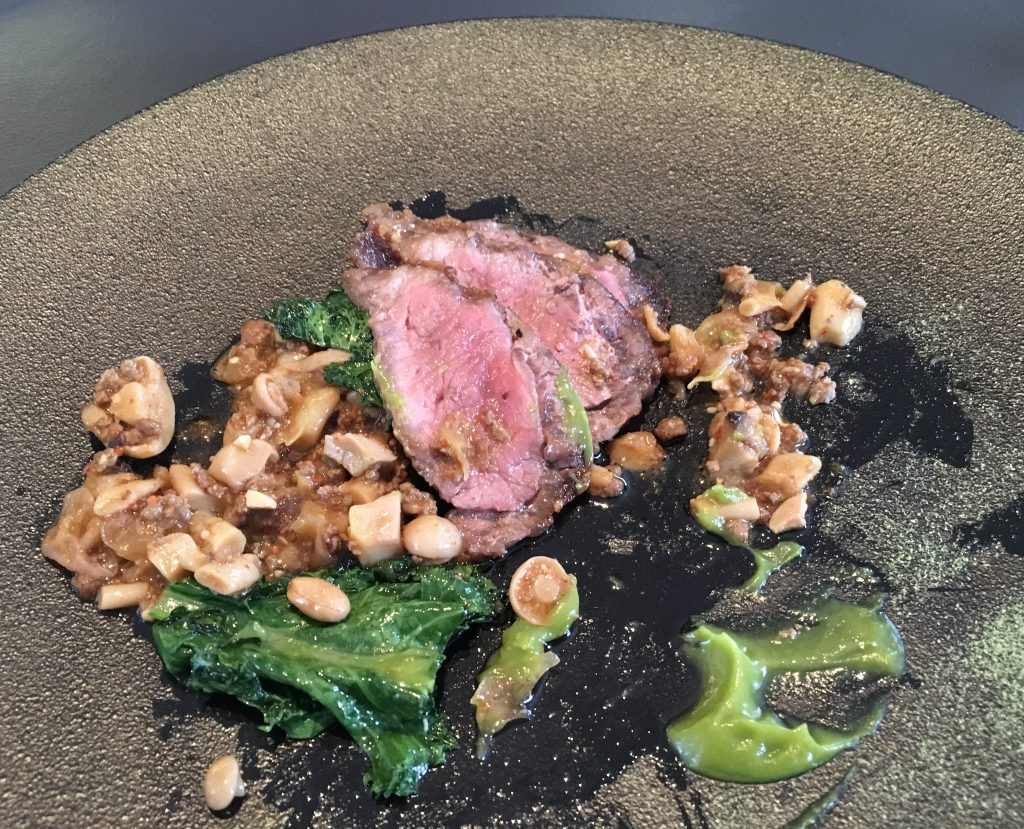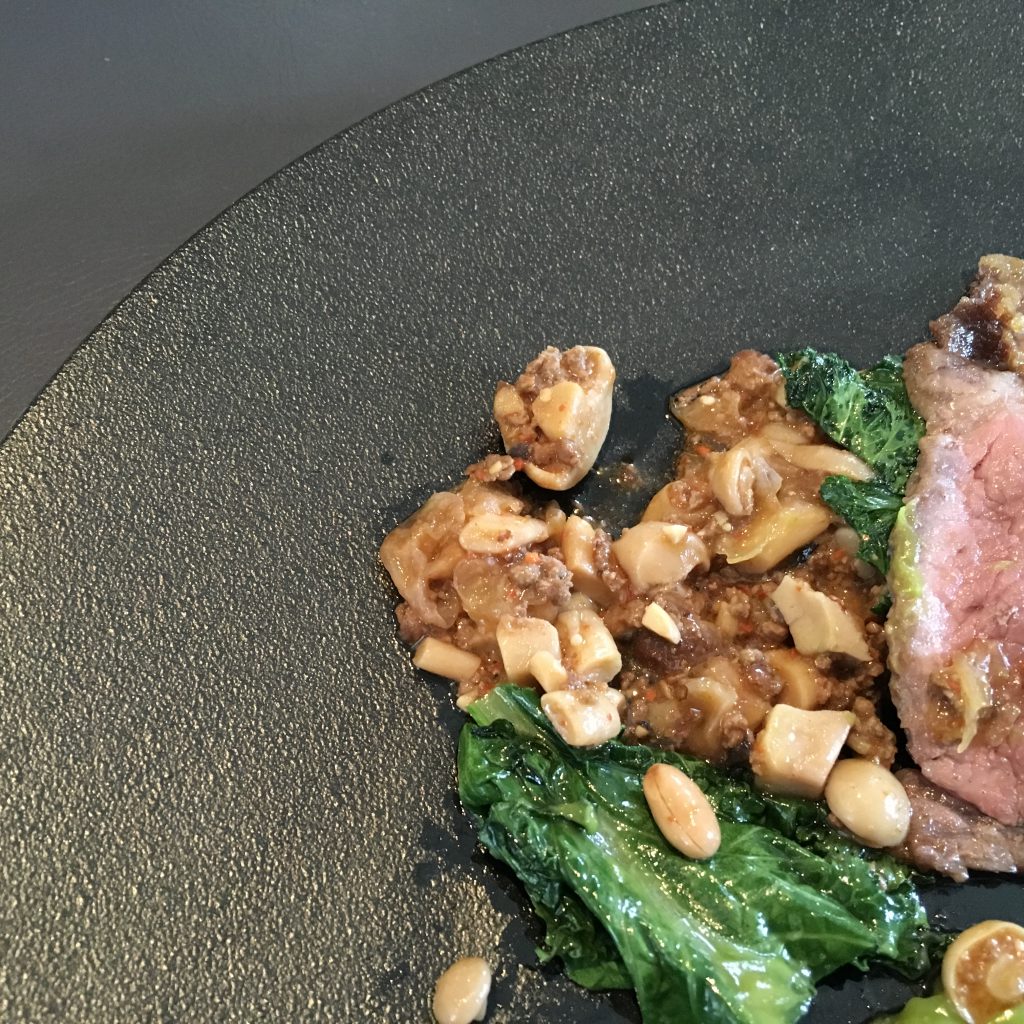 Sweet: Dolhareubang and Cheongdam Pie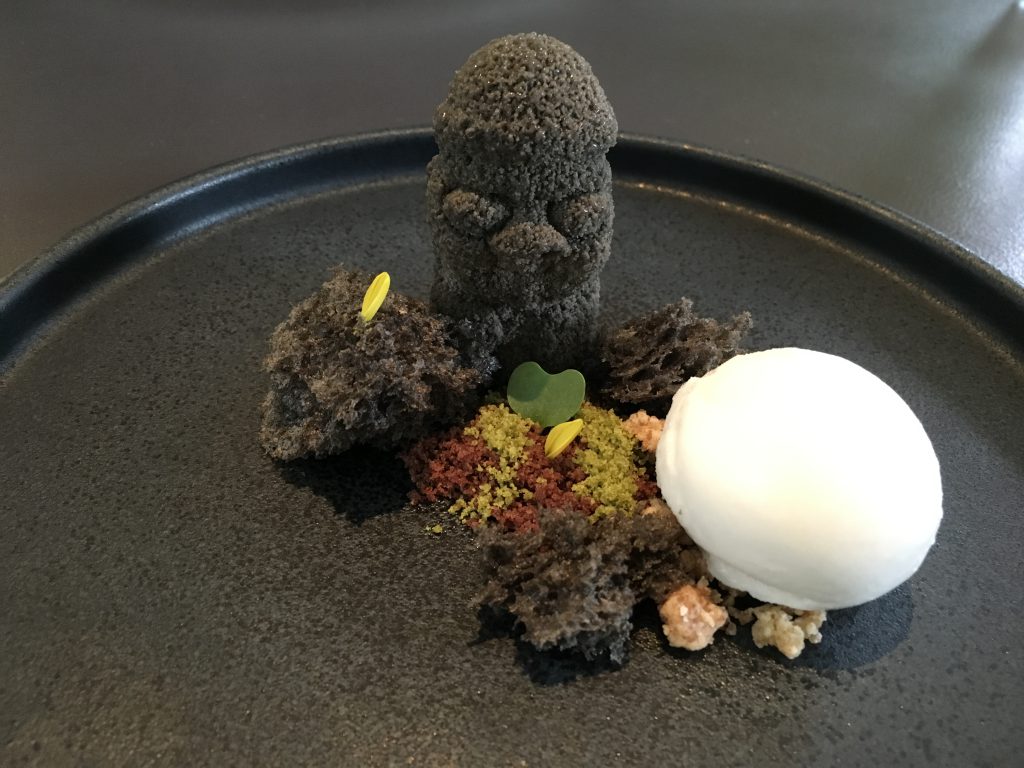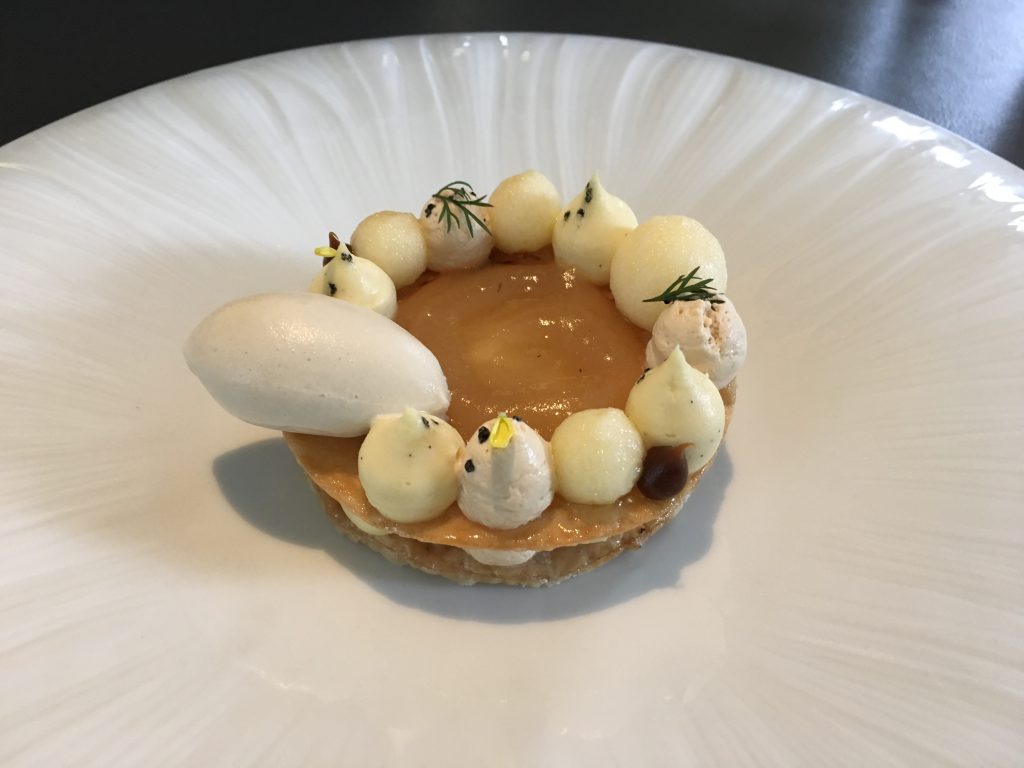 To finish: A choice of Coffee or Tea with some Sweets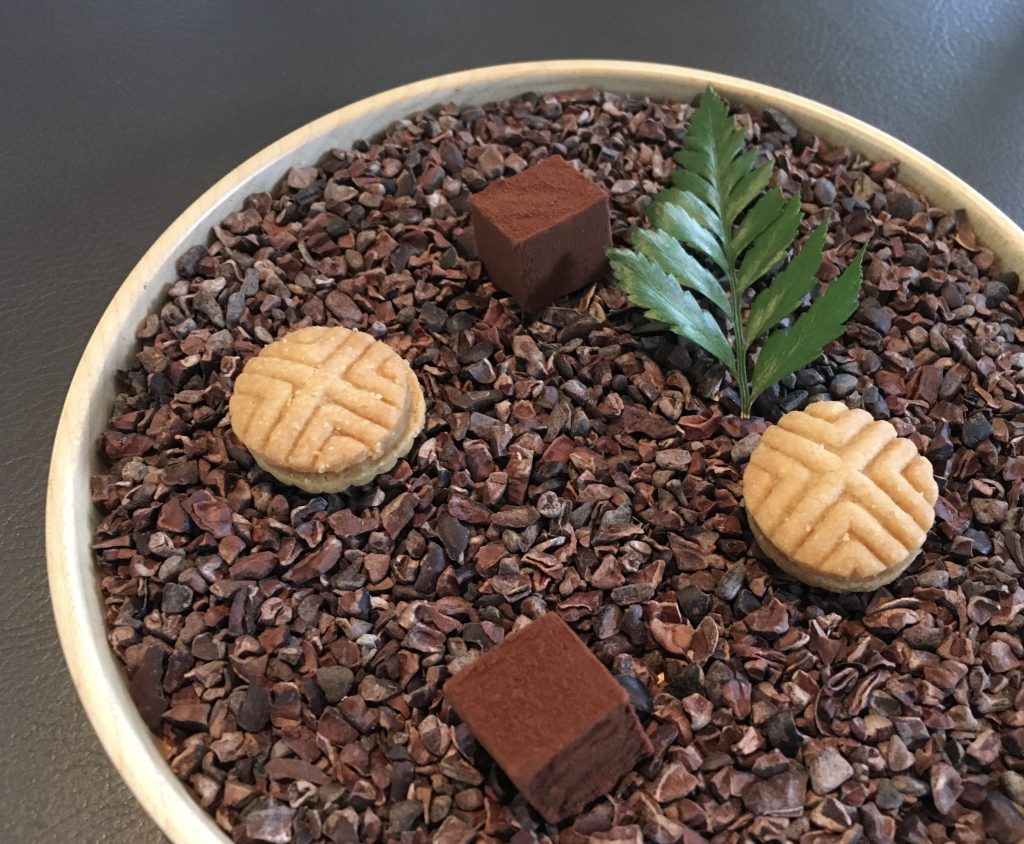 The cost for 5 Courses at lunch is 88,000 Korean Won (roughly US $85) for lunch, although this goes up to 130,000 won at dinner. There is also an 8 Course Tasting Menu for 160,000 won.
I love eating out in Korea. The service charge is included and you can drink water without anyone making a fuss that you are not imbibing. Obviously if you want to drink then go ahead, no one will stop you either. Marvellous, really marvellous.
Jungsik Seoul: 83-24 Cheongdamdong, Gangnamgu, Seoul. Tel + 82 2 517 4654.
Jungsik New York: 2 Harrison Street, New York, NY 10013. Tel +1 212 219 0900. Seasonal Menu is US $155, Signature Tasting Menu is US $225 and let's not forget the 9% tax and 20% tip. Makes you want to cry. But instead of crying just head to Seoul.