There has a been a bit of a change in my transport provision whilst in KL.
I was quite stressed when Uber Malaysia announced the cessation of its services. I am loathe to download another App but this as much 어떻게 as 어떻게 goes: what to do? I am wringing my hands as I say this.
So in the spirit of part can-do and part desperation, I download the Grab App.
And I use it to book my rides.
And it's not bad at all.
From my experience so far, the drivers respond faster than the Uber drivers ever did. They are quite good on their road navigation. The fares have been reasonable and if it goes up, it just goes up without saying what the multiplier is, thus avoiding the necessity of having my blood pressure raised.
When I am not out running errands or visiting hospitals, I grab the chance to catch up on paperwork.
There's my father's blood test results to record, medical notes to file, medication to update and future appointments to note in his diary.
There is the decision to make on which specialist he drops. He has quite a collection: a surgeon, an oncologist, a nephrologist, a radiographer, a cardiologist, an acupuncturist and now a rheumatologist. He says they are bleeding him dry. The phlebotomist is certainly bleeding him anyway.
There is the stress of PJ Auntie being so ill and now Accountant Uncle is in hospital and in a critical state. So my parents are in a worse mood than usual and to cap it, we have national elections in two weeks' time. They are beside themselves with anxiety about how the population will vote. My father's language has been an explosion of colour.
In a rare moment of quiet I think about boarding houses. The resident pooches have gone into a boarding kennel as KL Sister (whom they own) is away. Niece Number 1 was, and Niece Number 2 is, in boarding school. Even Ginger the cat is put into boarding every night to prevent her from getting up to no good.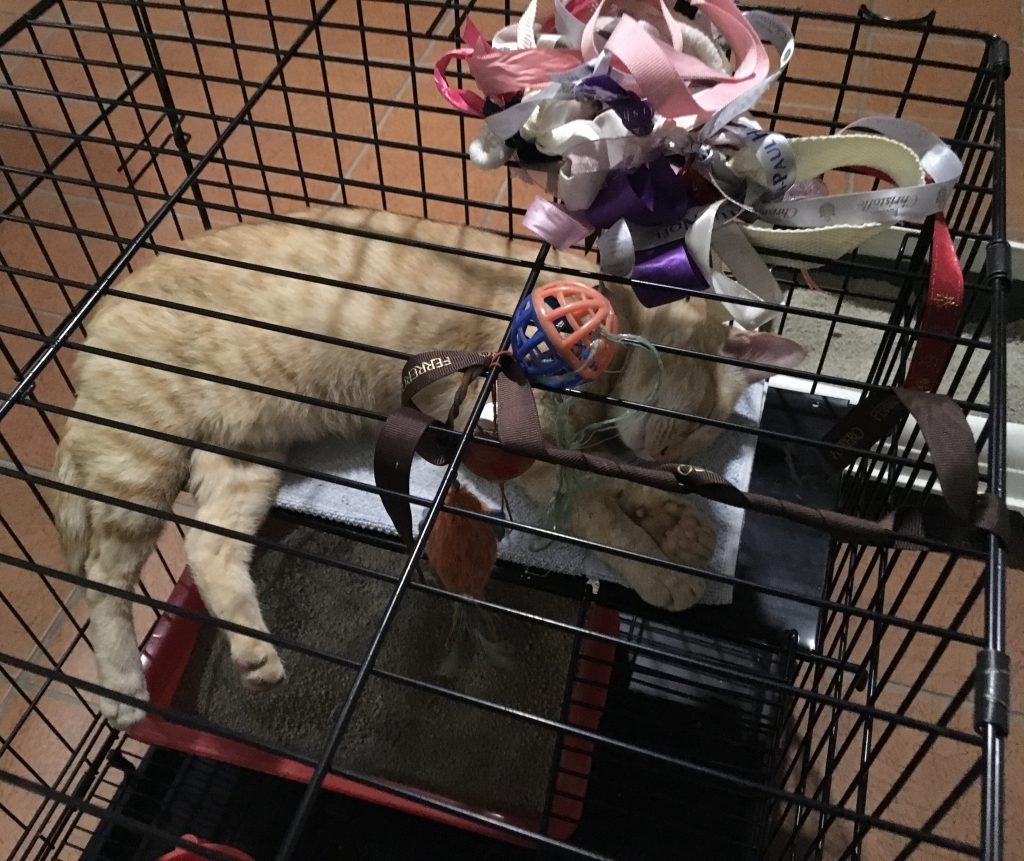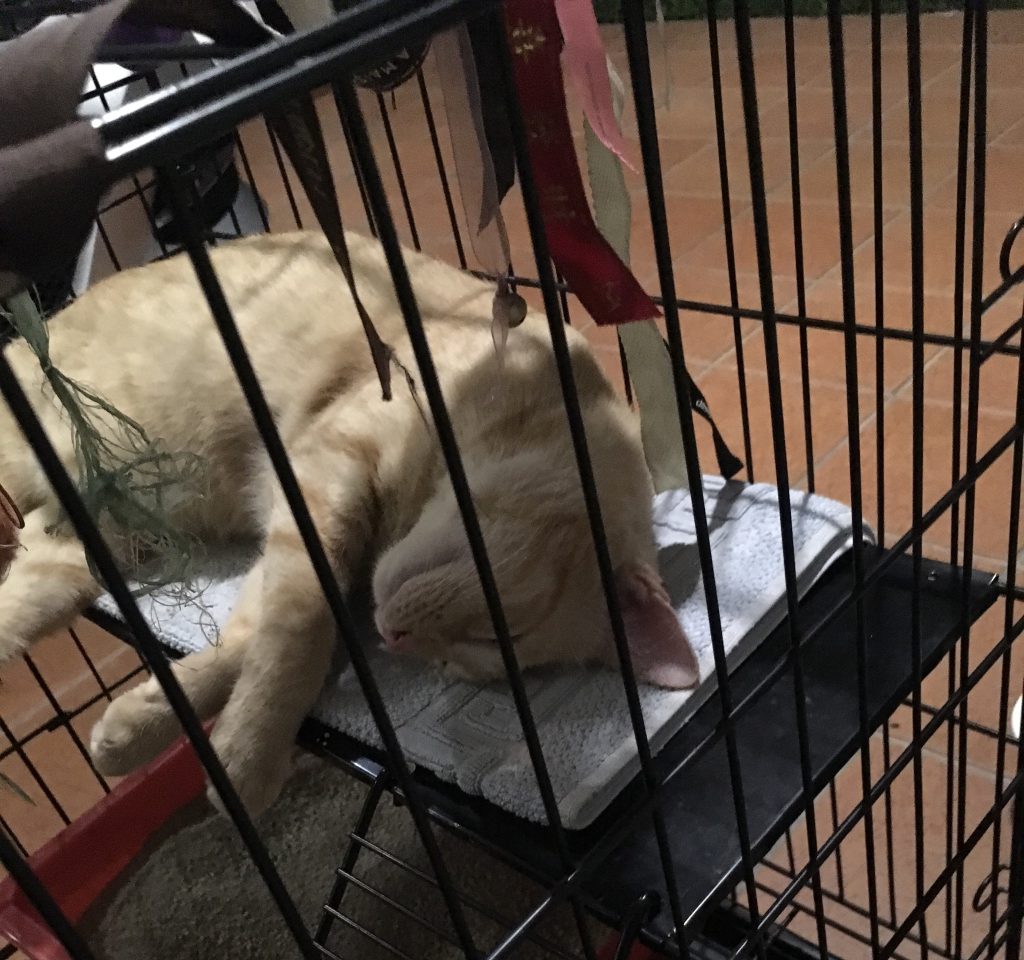 Sometimes I want to put my parents into boarding too, to have some peace, then I remember that at their age, the boarding house is called a cruise liner. I need to work out the fees for that.
Boarding for me? It is called the Four Seasons Hotel in Seoul. Mr Gochugaru, please take note.
In another rare moment to grab a bit of a break, on the way to the supermarket to get some chicken to make a Thai Green Curry, I passed by a Japanese-style shaved ice shop. HK Sister had recommended I try the Valrhona and Durian shaved ice. I said it was a weird combo but she said you have to try it.
I did try one and it was ok. My favourite shaved ice is actually the mango bingsu from Passion 5 in Seoul. Alternatively the traditional shaved ice with milk and red bean is fine by me.
The finer points of tackling this tower of shaved ice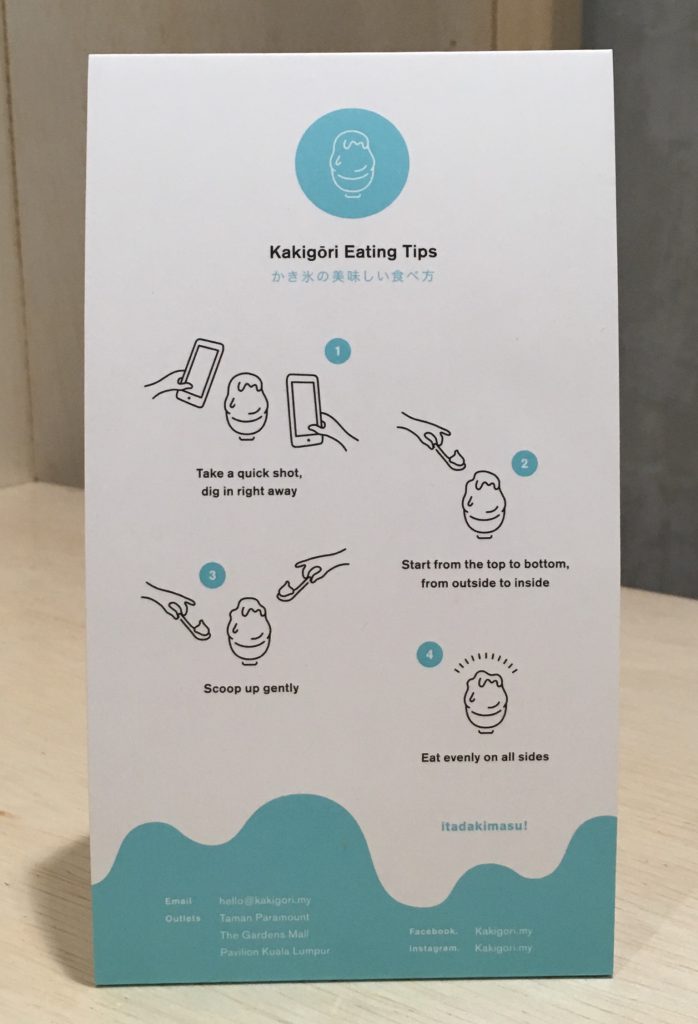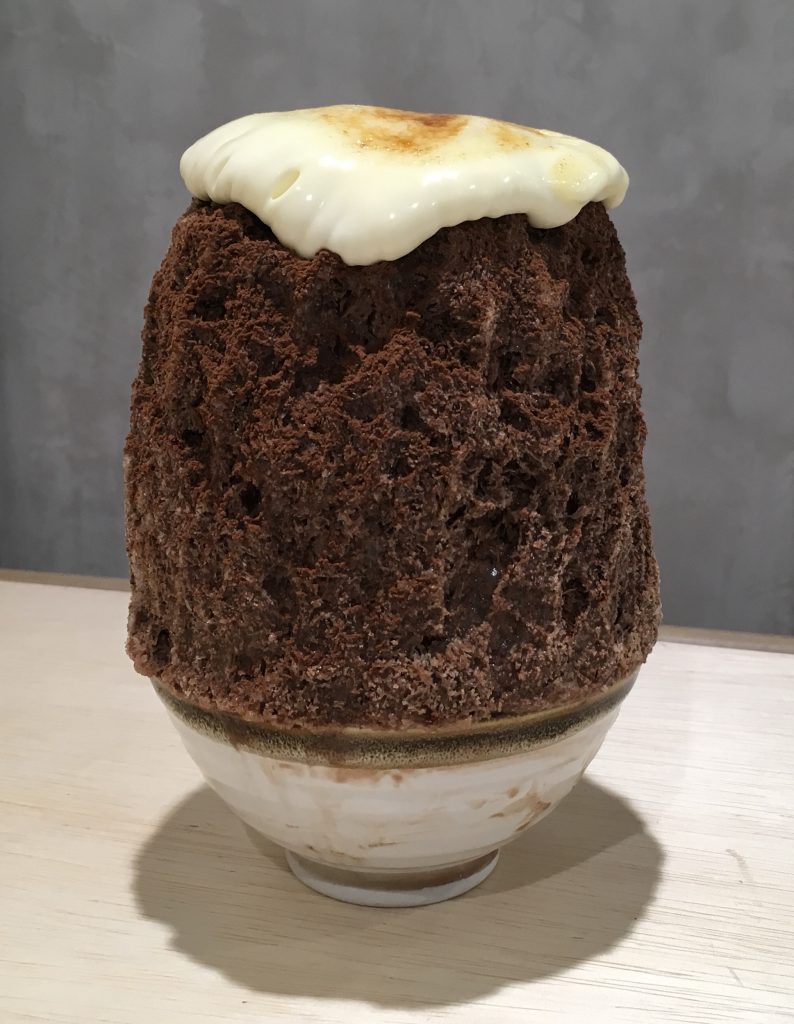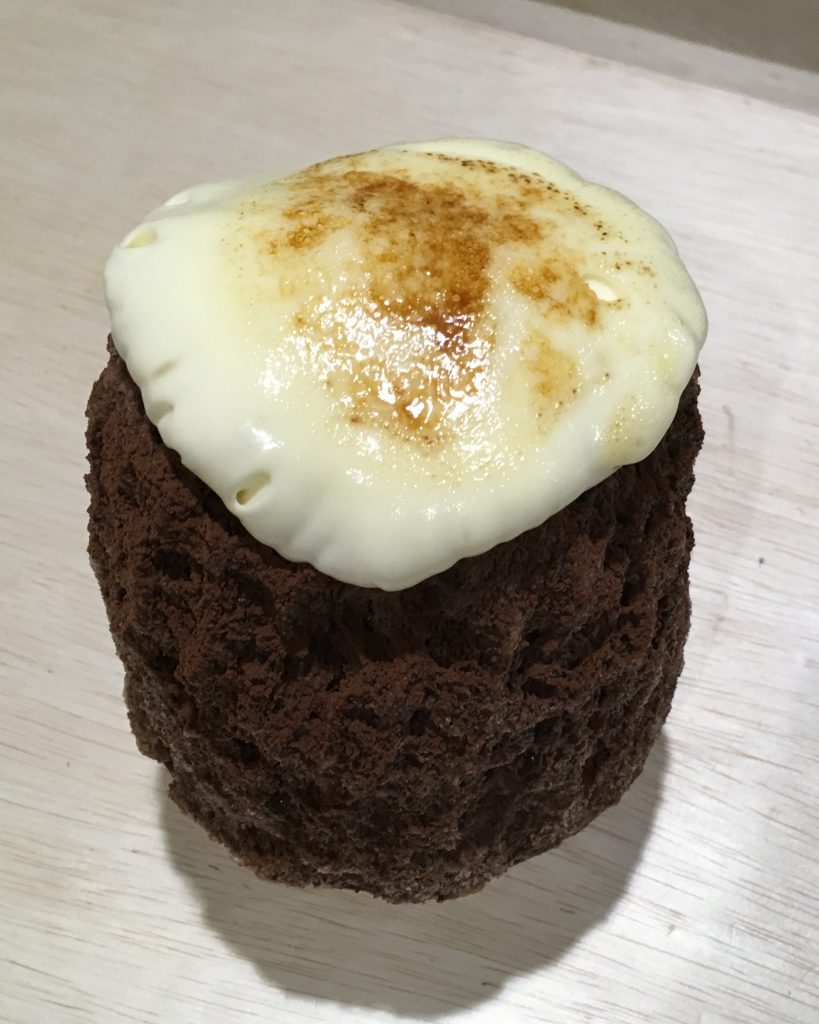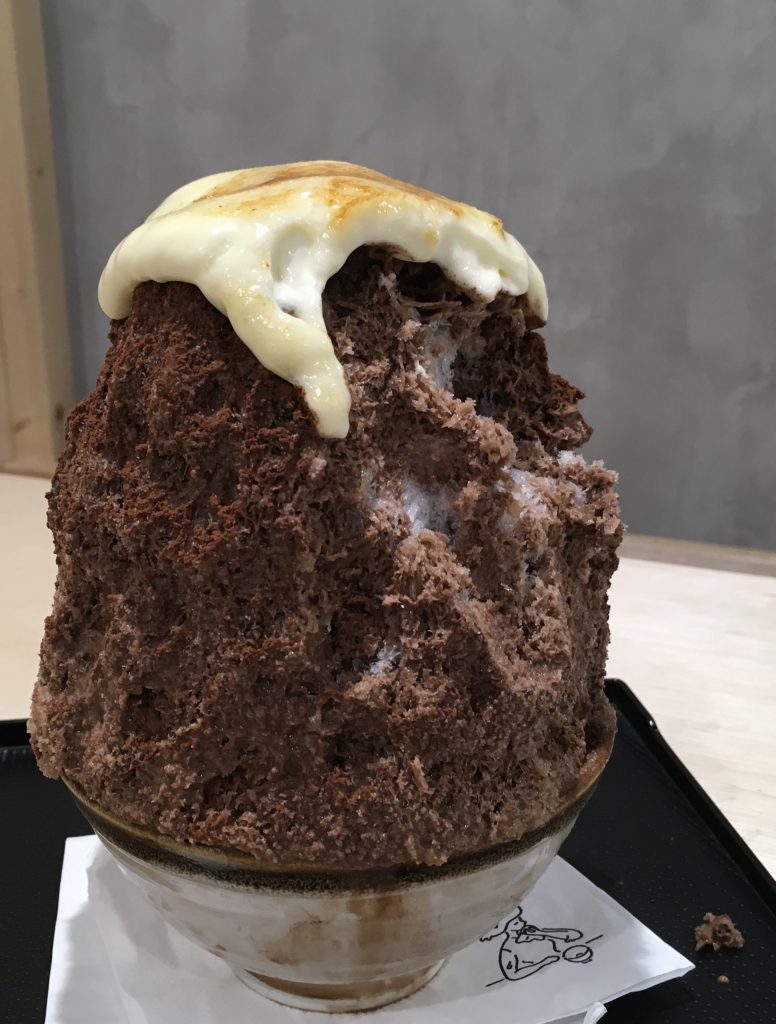 I have never eaten a Kakigori shaved ice and not made a mess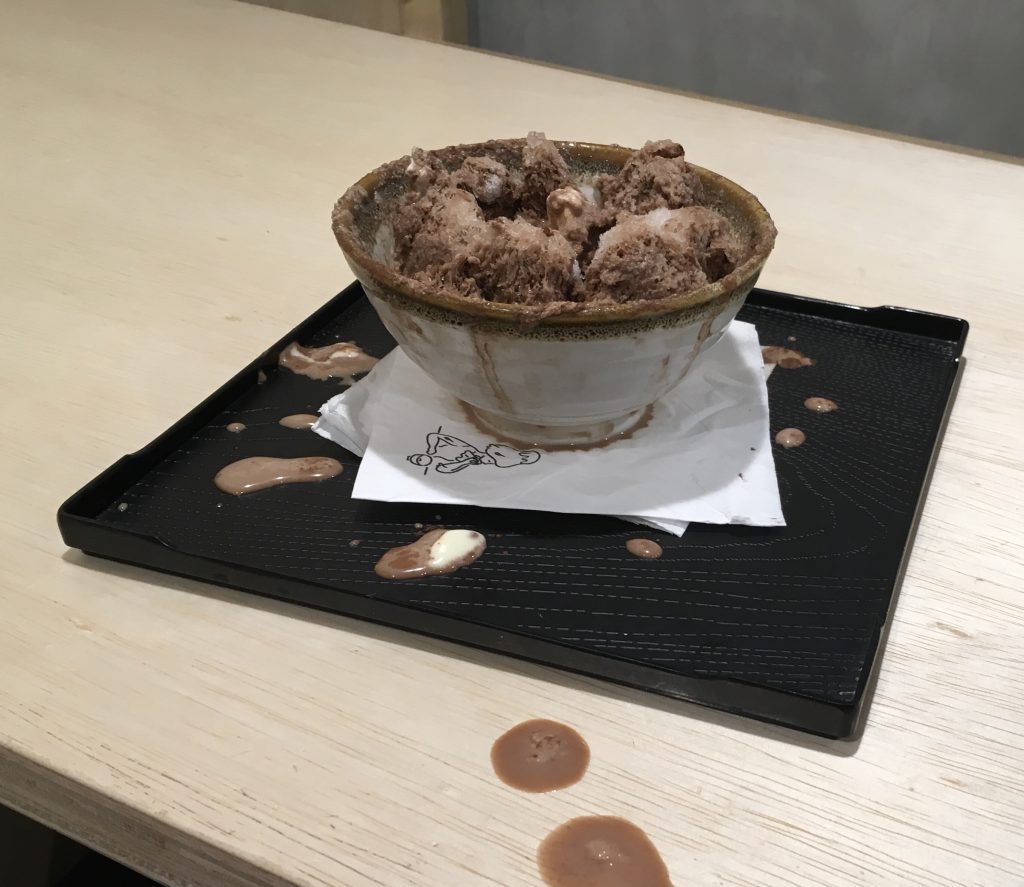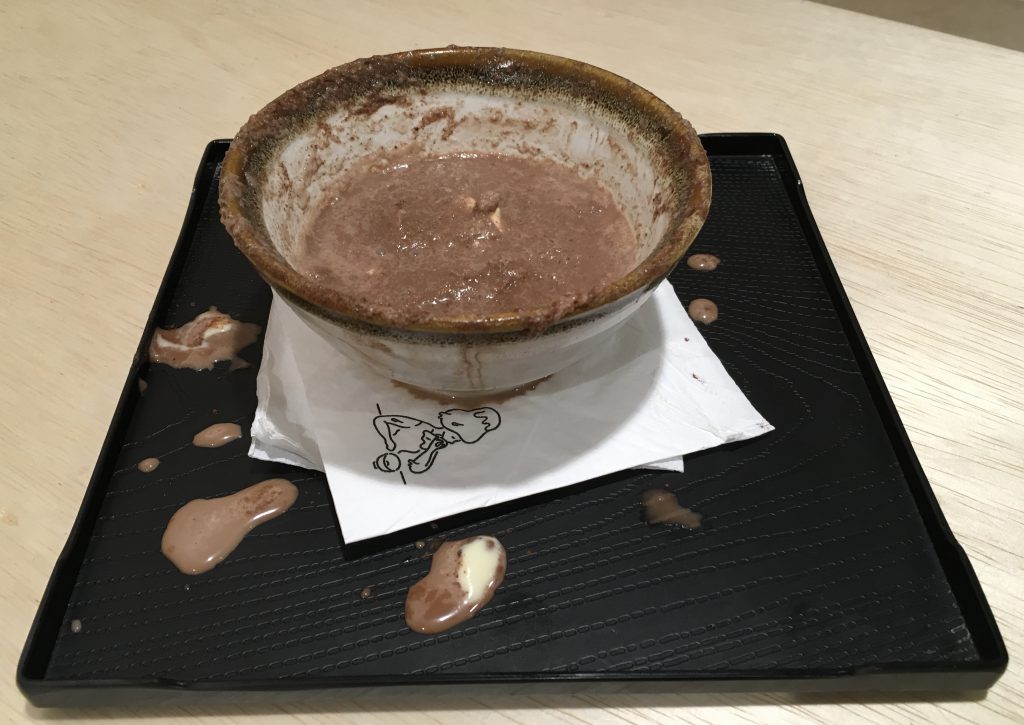 I am leaving for London soon. Before that there is one more visit to PJ Auntie who is tenaciously hanging in there. I am saying goodbye here and thus close another chapter of my life.