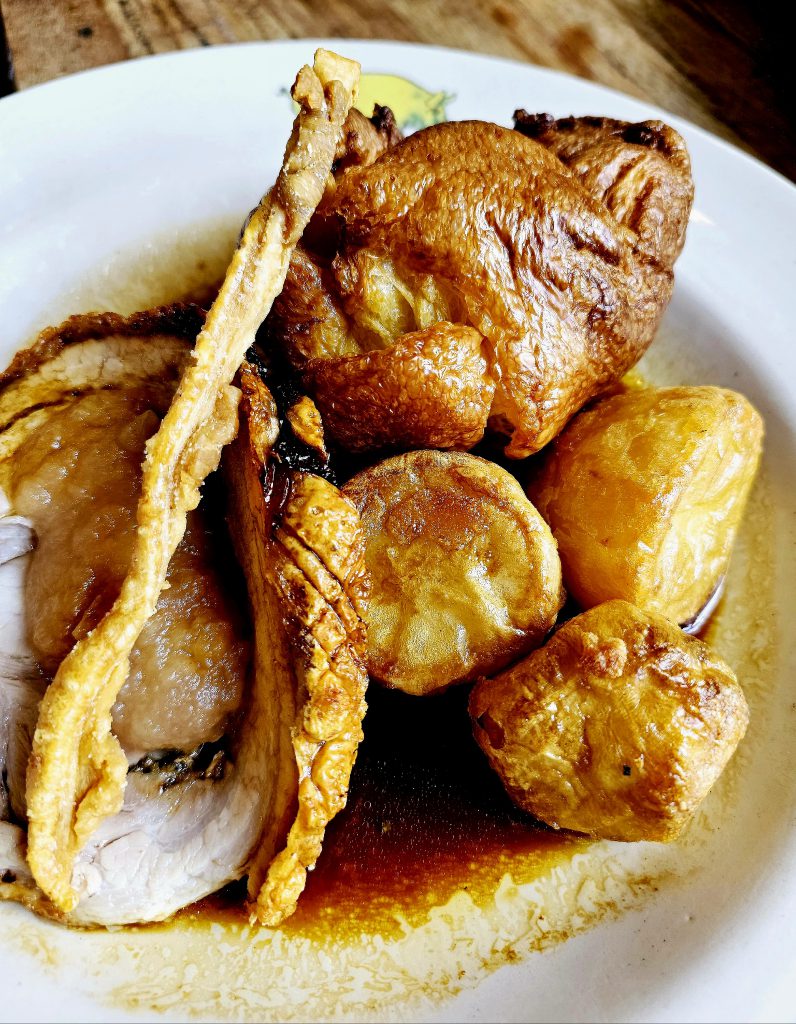 I have lived for nearly 40 years in England. In that time I have seen restaurants come and go, chefs rise and fall, hotels open and shut. I admire the tenacity and hard work of the chefs, restaurateurs and hoteliers who have survived trends and recessions, and of course the recent pandemic.
In that time also, I have not only improved my cooking skills but have been consolidating ideas of what and how I really like to eat. I like to eat food that can either be scaled up to feed the masses, or smaller portions which can be shared. I like communal dining because this is the way we ate when I was growing up in Malaysia.
Last weekend we visited my parents-in-law in Devon and as always, we have Sunday lunch out. This is so we don't have to spend part of our 30 hours together preparing a labour intensive roast lunch.
We mostly go to The Jack In The Green, home to our favourite braised red cabbage (recipe at the end of this post). This weekend we went to The Pig at Combe because there were more vegetarian dishes for Junior 2, who had come along with us. It was also conveniently near Otter Garden Centre.
A Sunday roast lunch is the perfect opportunity to share a joint of meat and plenty of vegetables around the dining table. It is not always possible to do this in a restaurant but the idea is there, that this is a meal to be shared en famille. At The Pig we ordered our own main courses and then shared some starters and desserts. We dipped the lovely bread in a herb-infused oil and smoked salt.
Isle of Wight Tomatoes, Garden Sorrel, Crispy Capers and Basil Vinaigrette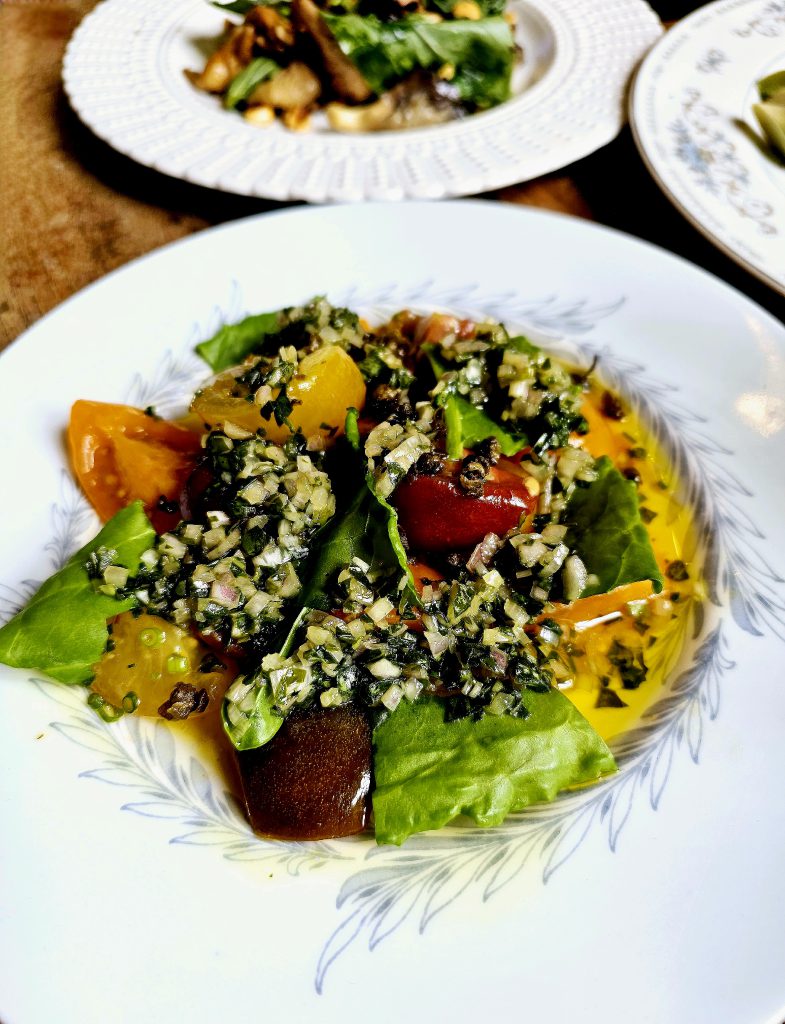 'Newhouse Farm' Asparagus, 'Buffalicious' Mozzarella and Toasted Seeds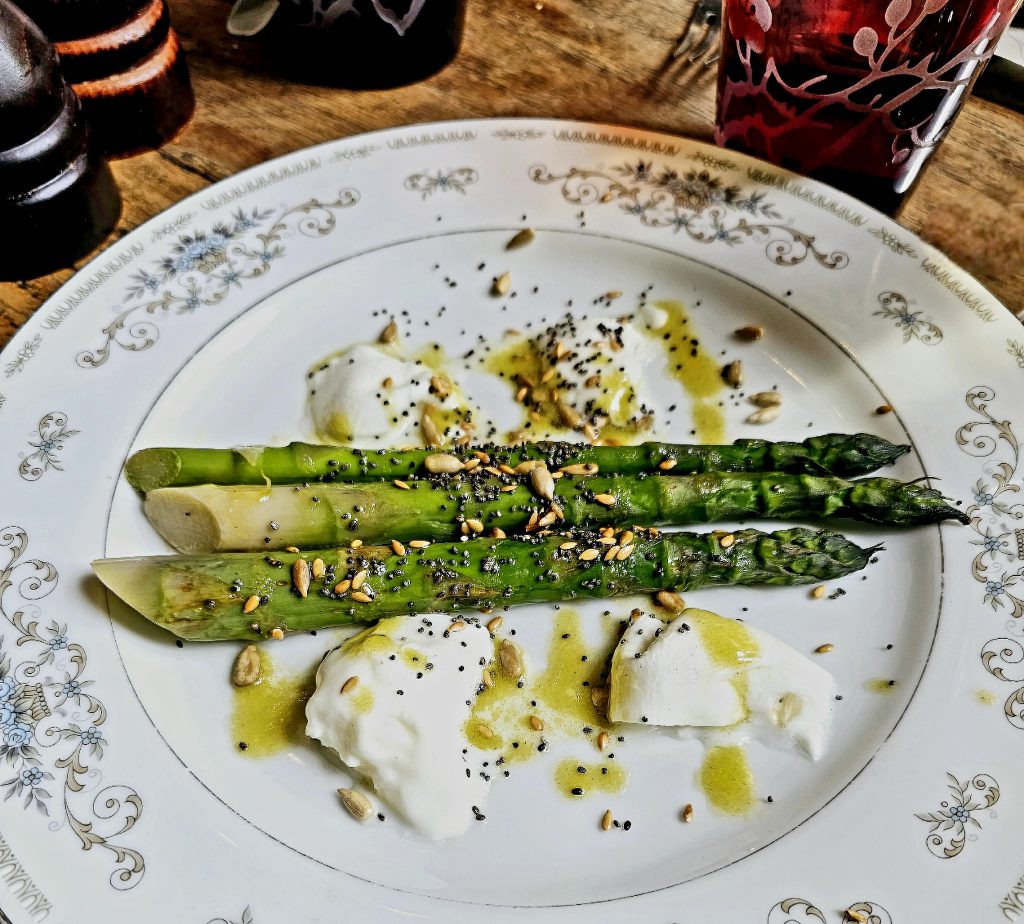 Chargrilled Garden Oyster Mushrooms with Broad Bean Leaf and Hazelnuts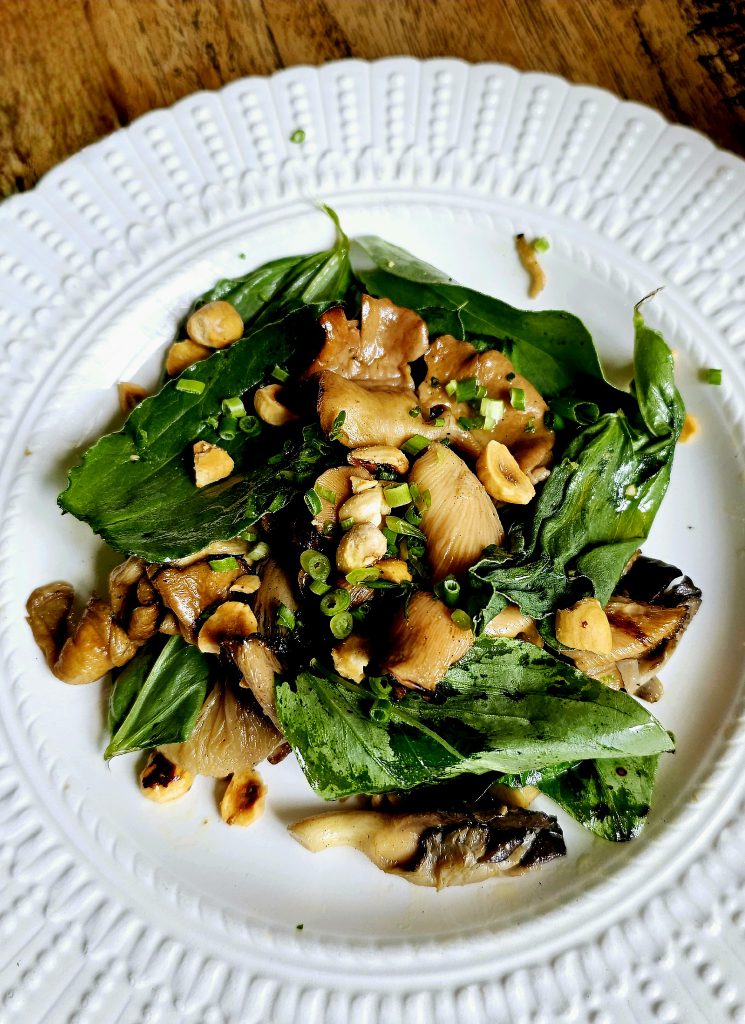 Roast Pork with Yorkshire Pudding, Roast Potatoes and Vegetables…and the crunchiest pork crackling ever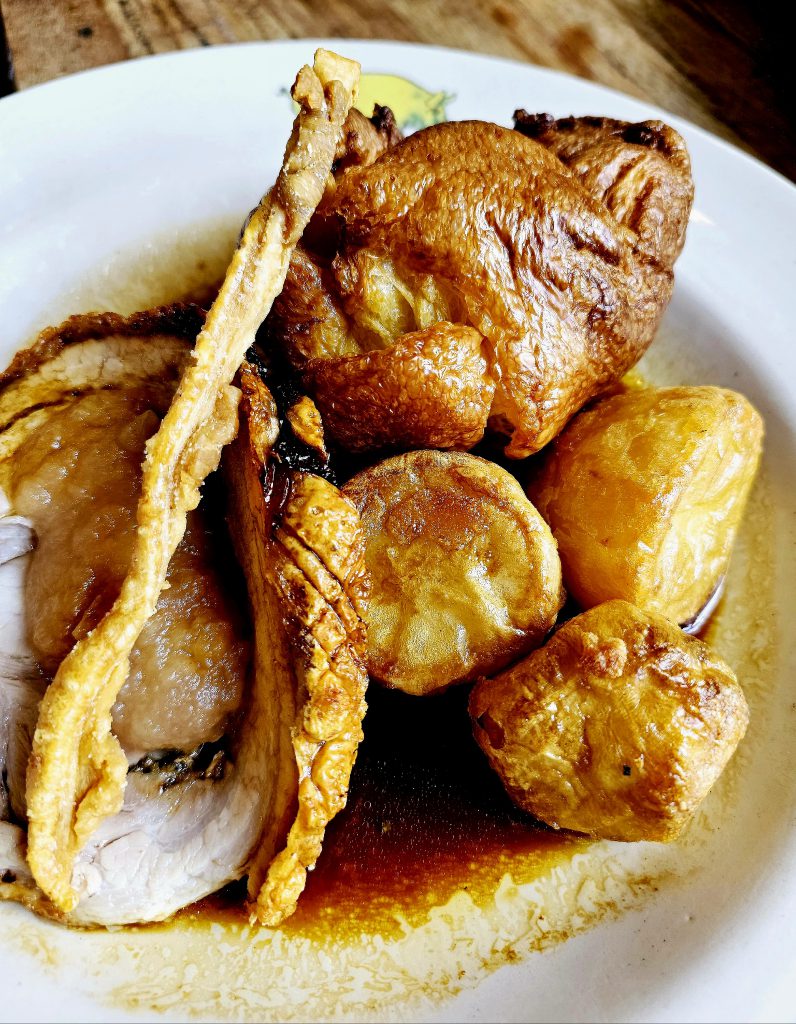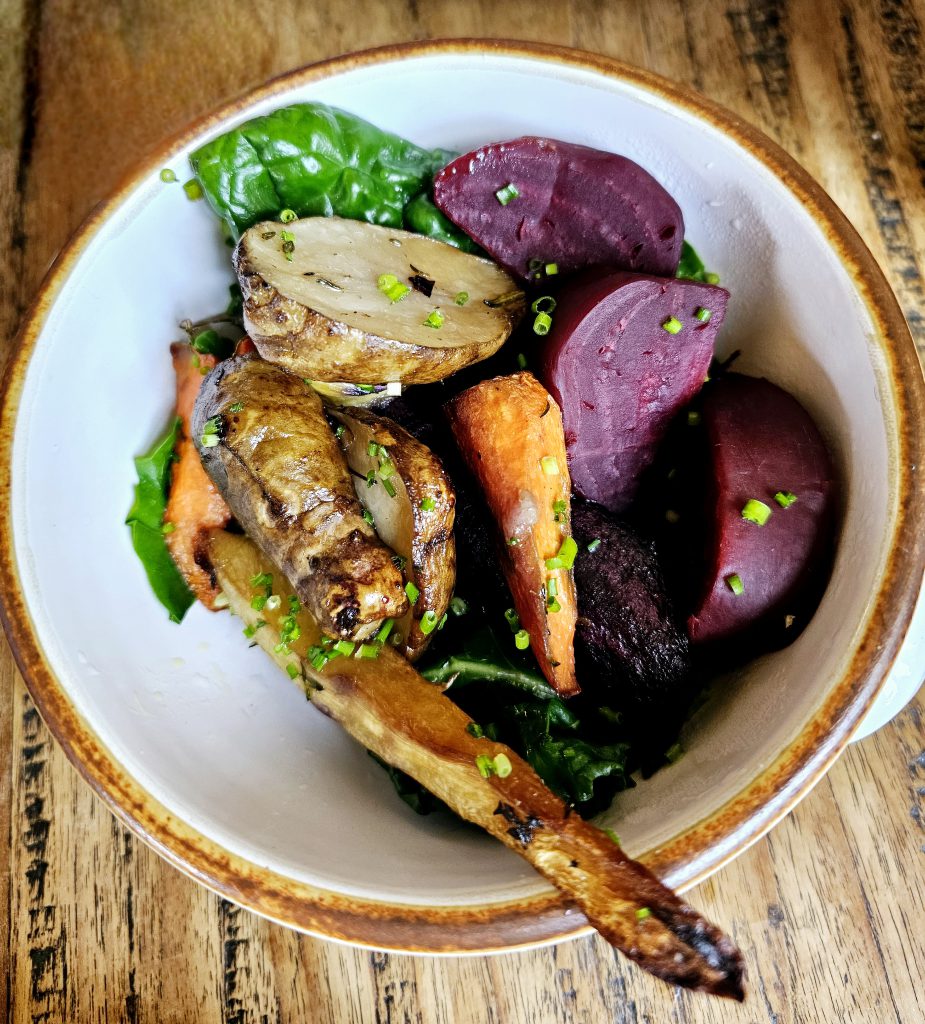 Junior 2 had a Nut Wellington (Beef Wellington is beef encased in puff pastry)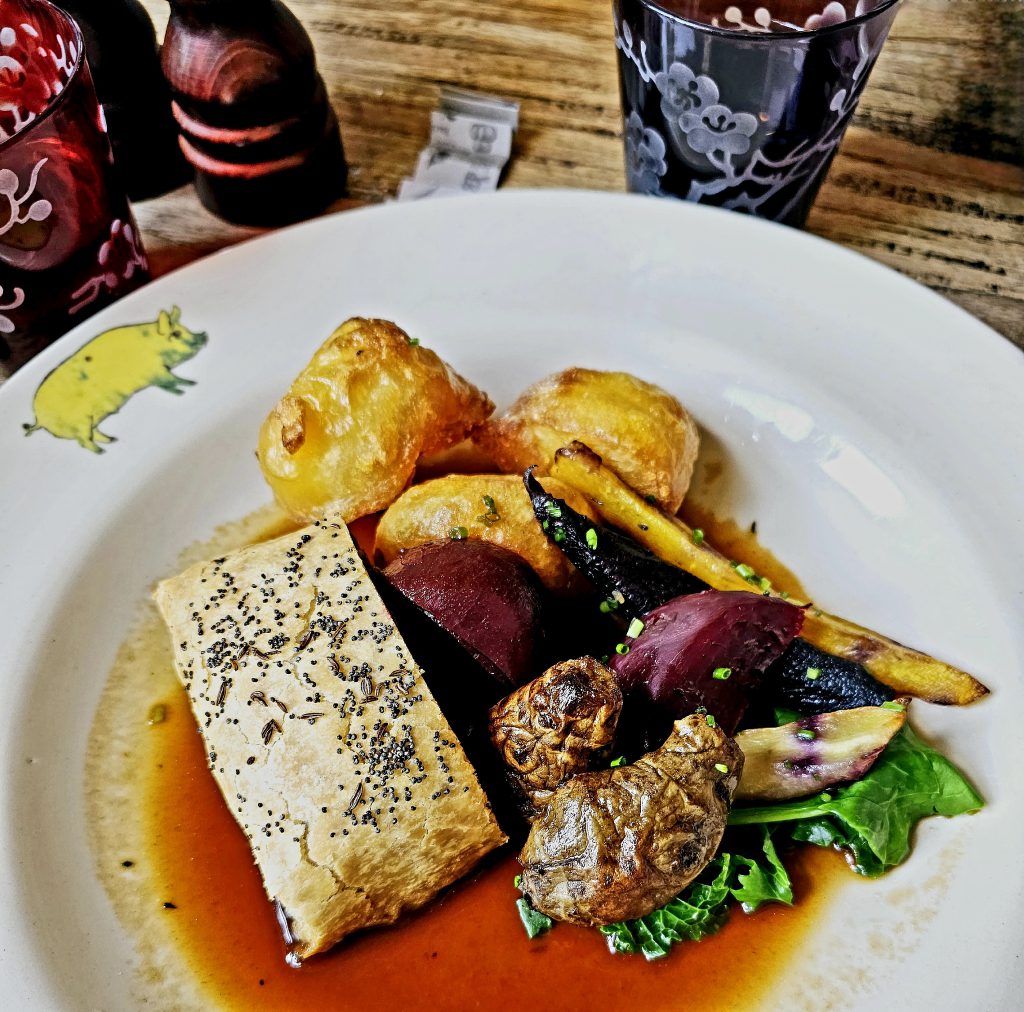 Chocolate Mousse with Gorse Ice Cream (if you come across a patch of gorse, it smells like a Pina Colada)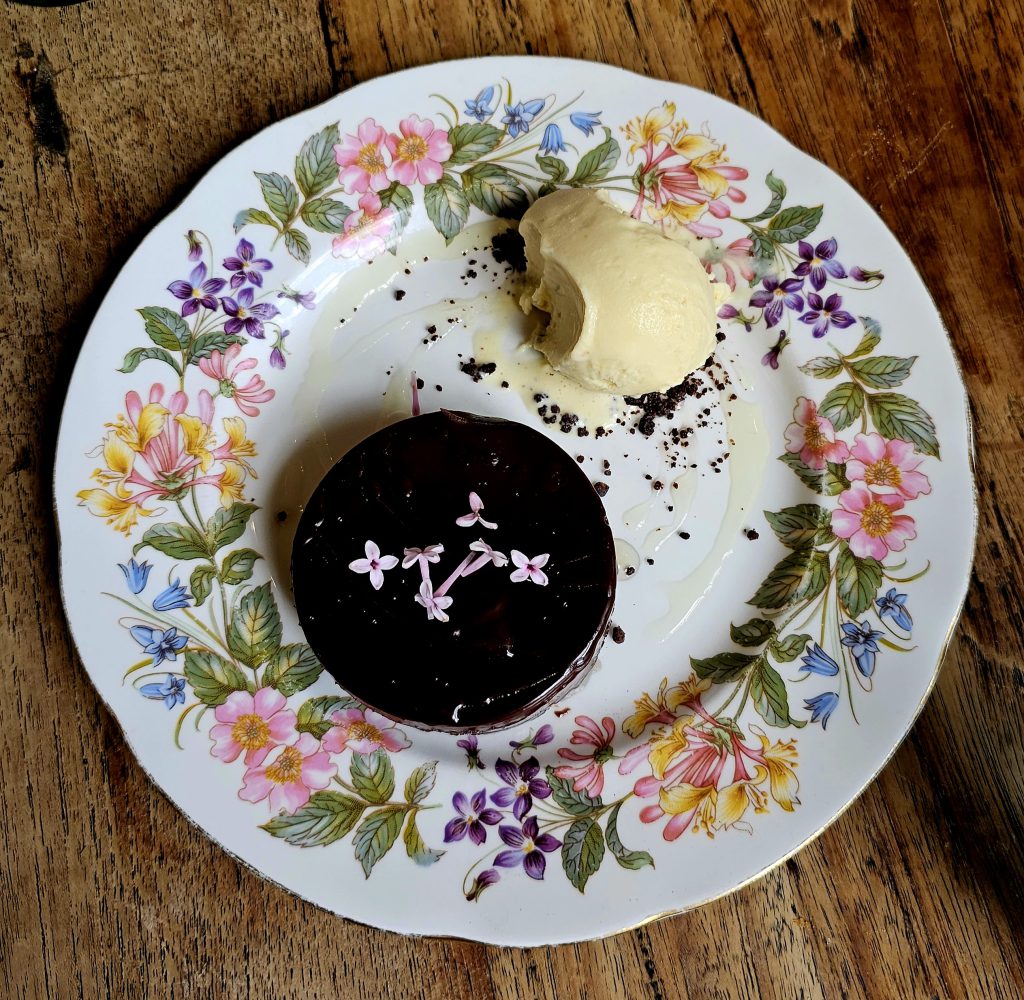 A selection of ice creams which were not sweet at all, but also not very flavourful. I think you can't always have everything!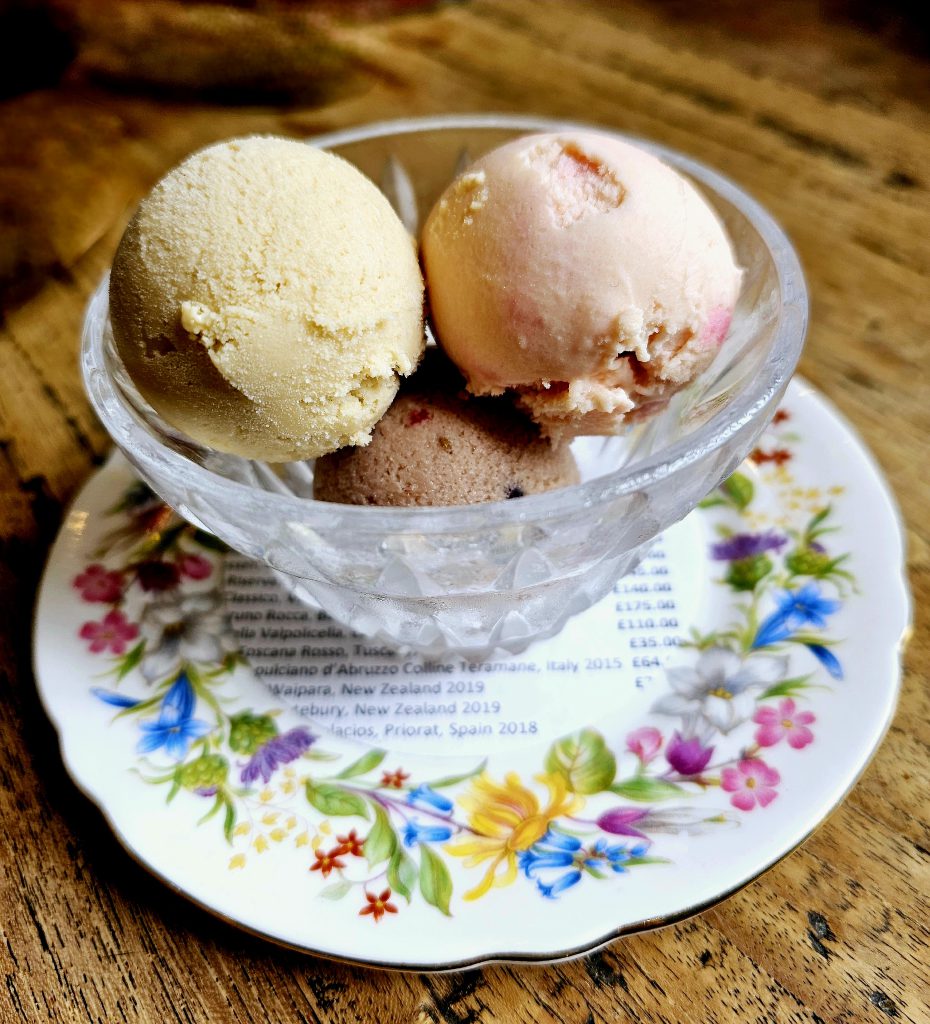 My parents-in-law also had Fillet of Hake with Butterbeans, Bacon and Fish Cream, and Lemon Curd Tart with Strawberries. They belong to a generation who never take photos of what they eat, so I did not dare to reach over and take photos of those dishes.
Like most British restaurants there is a discretionary service charge (anything from 10% to 15% of the total food and drink bill) which I think is the most sensible way to reward service. I find it quite stressful with the American way where adding a sum for service is left up to you but don't you dare give anything less than 20%. Why not simply take the hassle out and include it in the bill?
At the end of the meal we agreed that we would all quite happily dine there again.
The Pig has a link to one of my favourite hotels from the past i.e. Hotel Du Vin. We had stayed at the first HdV in Winchester, in January 1997, where their Head Chef was a very young James Martin. The owners were Robin Hutson and Gerard Basset. HdV was sold to Marylebone Warwick Balfour in 2004, then after expansion the chain was sold on 10 years later. I recently re-visited HdV in Winchester which brought back some nice memories. I am not sure if the other branches of HdV are any good.
Mr Basett sadly passed away in 2019. Mr Hutson is chairman Home Grown Hotels, owners of The Pig Hotels until they were sold a year ago (to the same group which bought HdV from MWB).
All this is my way of saying that we should enjoy what we have for the moment, because that moment passes by in an instant. Sometimes when a hotel chain expands, standards are maintained. Sometimes they are not, and we are left looking for something that no longer exists. Through all this I hope that by sharing meals together as a family we will still be happy wherever it is we dine.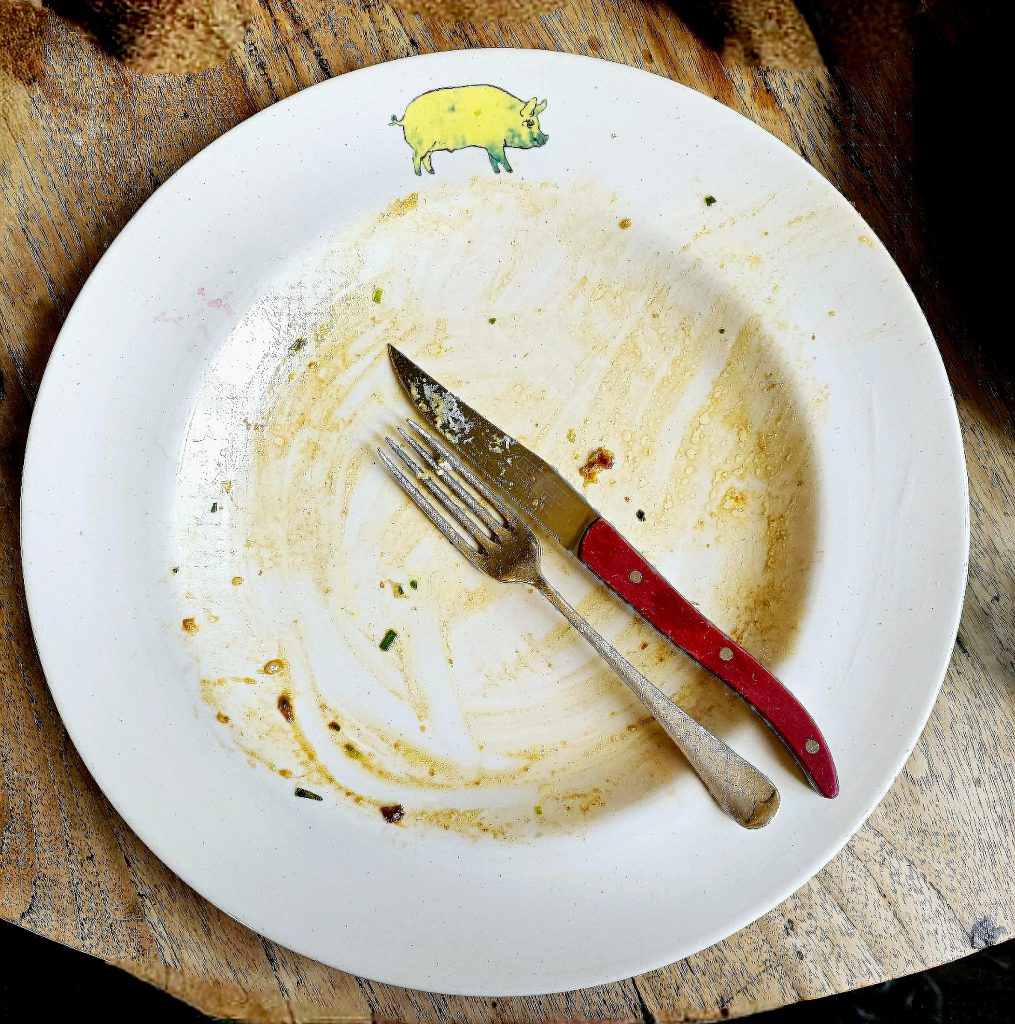 Address:
The Pig at Combe, Gittisham, Honiton EX14 3AD. Telephone 01404 540400. Other Pig Hotels here.
Books:
The Pig: Tales and Recipes from the Kitchen Garden and Beyond by Robin Hutson, published by Mitchell Beazley, ISBN 978-1784725570
The Pig: 500 Miles of Food, Friends and Local Legends by Robin Hutson, published by Home Grown Hotels, ISBN 978-1399907422