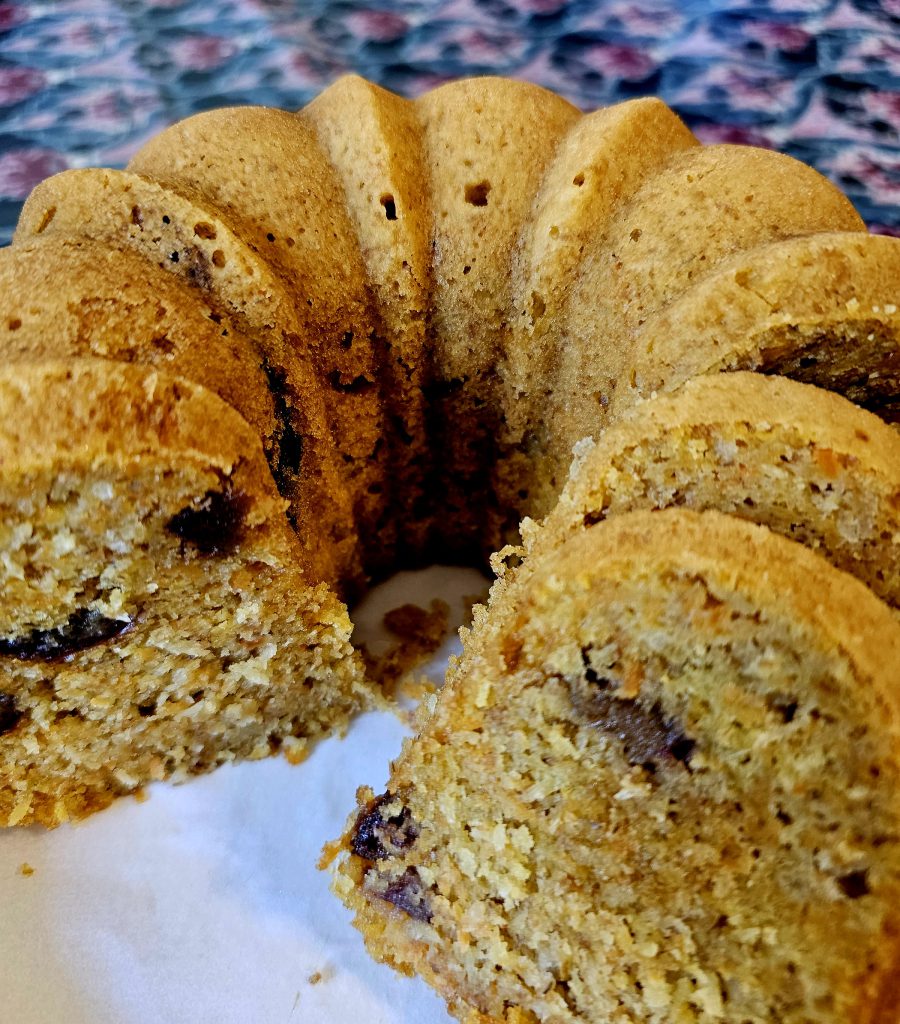 To be honest I am not sure how to photograph another Bundt, as all cakes made in the same Bundt pan will end up looking like each other. I was about to skip this post but then I brought this cake to a church meeting where it was very well received: one person asked for the recipe and another asked for a cake baking lesson. So I decided to include it here. There is only the one photo as I left the cake for the host and her family to finish later.
This cake is very fast to make, and the most important thing to stress is that you should weigh out and prepare all the ingredients before starting. I used a 6 Cup Anniversary Bundt Pan but the cake can also be made in a 2 pound / 900 g loaf tin, which was how I made it originally at the start of the pandemic. I have lowered the sugar and raised the fibre content in this update. The carrots were grated in my Thermomix Cutter.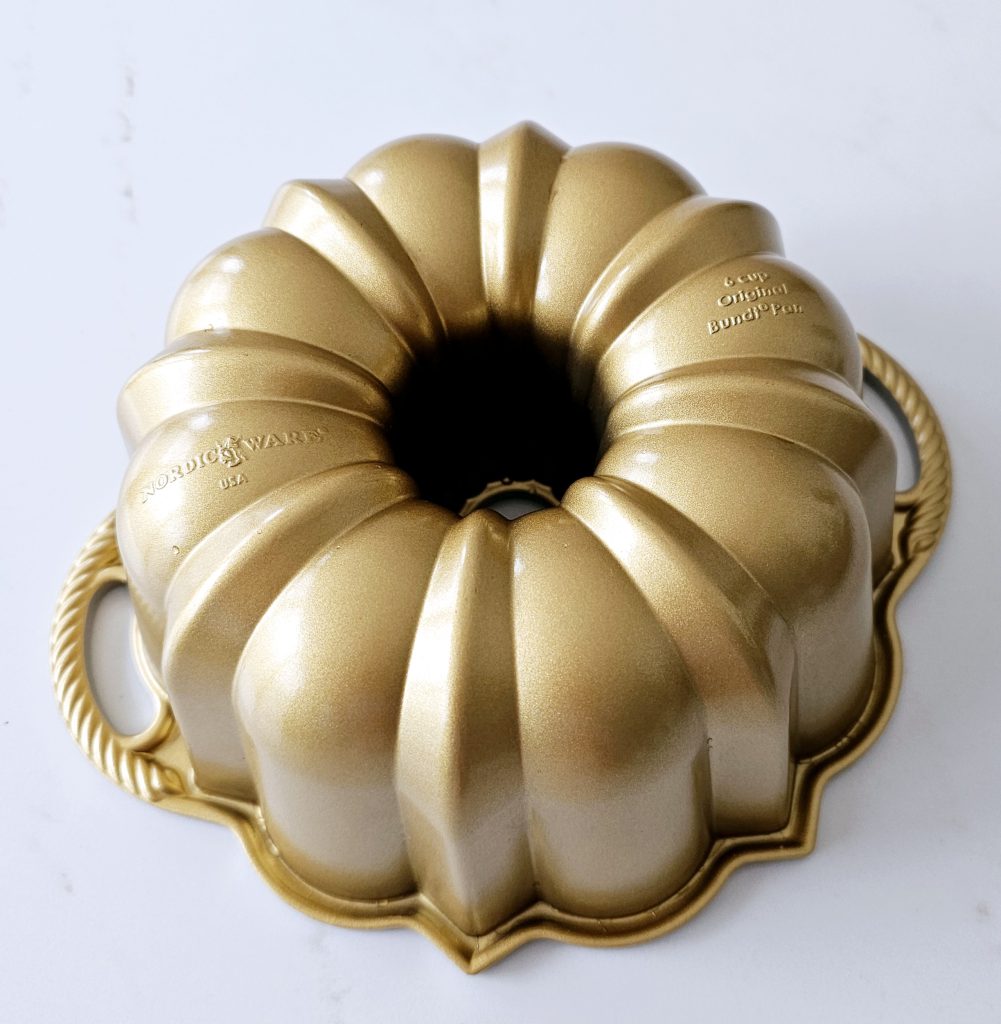 For the Cake:
3 large eggs
125 g golden caster sugar or light brown soft sugar
115 g sunflower oil
100 g spelt or wholemeal flour
50 g plain white flour
1½ teaspoons baking powder
Pinch of fine sea salt
100 g Medjool dates, cut into small pieces
50 g desiccated coconut
265 g carrots, finely grated
grated zest of one orange (optional)
10 g each softened butter and plain flour to line the Bundt pan
How to Make:
Preheat the oven to 170°C/ 150°C fan.
Brush the softened butter evenly over the entire inside of the pan, taking care to fill every corner. Sift over the flour, moving the pan around to coat evenly. Remove the excess flour by turning the pan upside down and giving it a tap (do this over a sink).
Sift the flours, baking powder and salt together into a large bowl. Set aside.
In a large mixing bowl, whisk together the eggs and sugar until thick and creamy. Whisk in the oil slowly.
Add the flour mixture and, using a silicon spatula, gently fold into the whisked egg mixture.
Add in the dates, coconut and carrots. Grate in the zest of an orange if using. Gently fold everything together until well mixed.
Spoon the mixture into the prepared pan.
Level the surface and tap the pan on a folded dishcloth to settle any bubbles.
Bake in the oven for 45 – 50 minutes or until the cake bounces back when touched. A metal skewer inserted in the centre should come out clean.
Leave the cake to cool slightly in the tin before turning out onto a wire cooling rack to cool completely.
The cake will slice into eight thin and eight thicker pieces – perfect for a sharing with friends, and perfect for picnics.