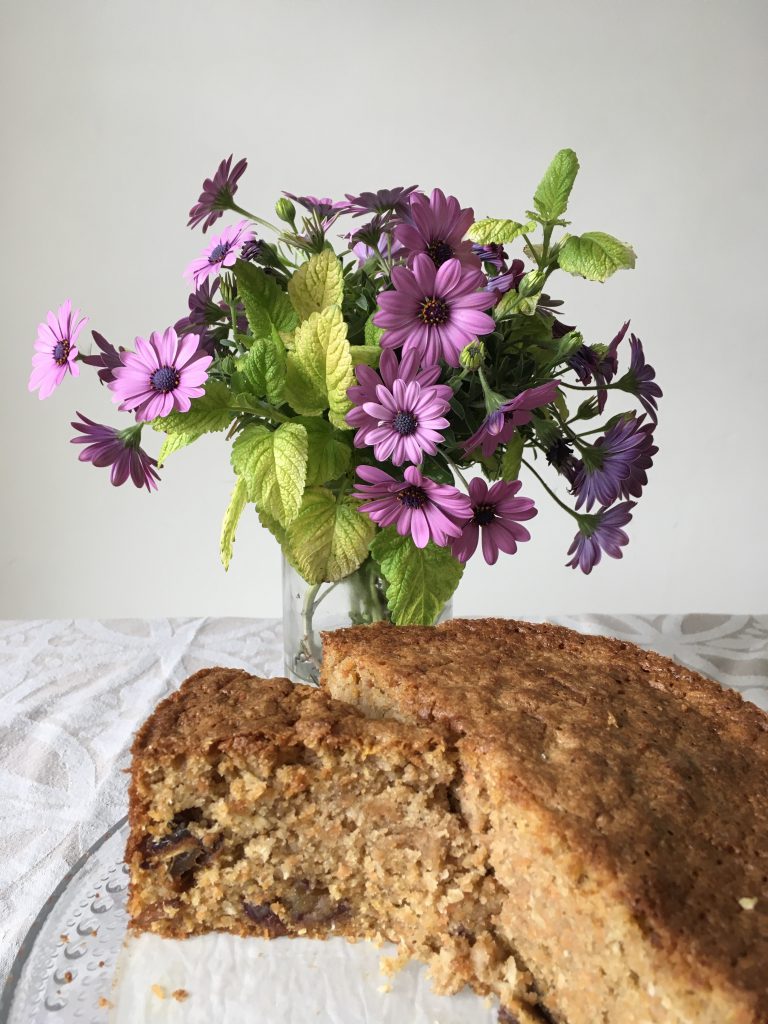 This morning I had a sugar rush, sort of. Having previously managed to get flour, eggs and butter, this week there was no sugar whatsoever in the online supermarket aisle. There are tubs of coconut sugar which costs £10.99 per kilo. Regular unrefined caster sugar, which I use, is around £2 per kilo.
I have always known the price of food because this was what my grandmother and my mother discussed every Sunday after their trip to the PJ Old Town wet market. Since it was instilled in me from a young age that we must never pay over the odds for our groceries, it would have been impossible for me to buy the coconut sugar.
However, I did wake up extra early this morning to go online again, in case (please humour me) they stacked the supermarket shelves overnight. They did, and I managed to get some regular sugar for this weekend's delivery. Cake baking is now back on track.
Unless it is for an occasion, I make most of my cakes in a 2-pound loaf tin for ease of slicing. This morning I thought I would use a round cake tin for a change. In Lockdown London every day feels almost the same, and even our lunches feel the same since we decided to have our beloved Minestrone every Tuesday.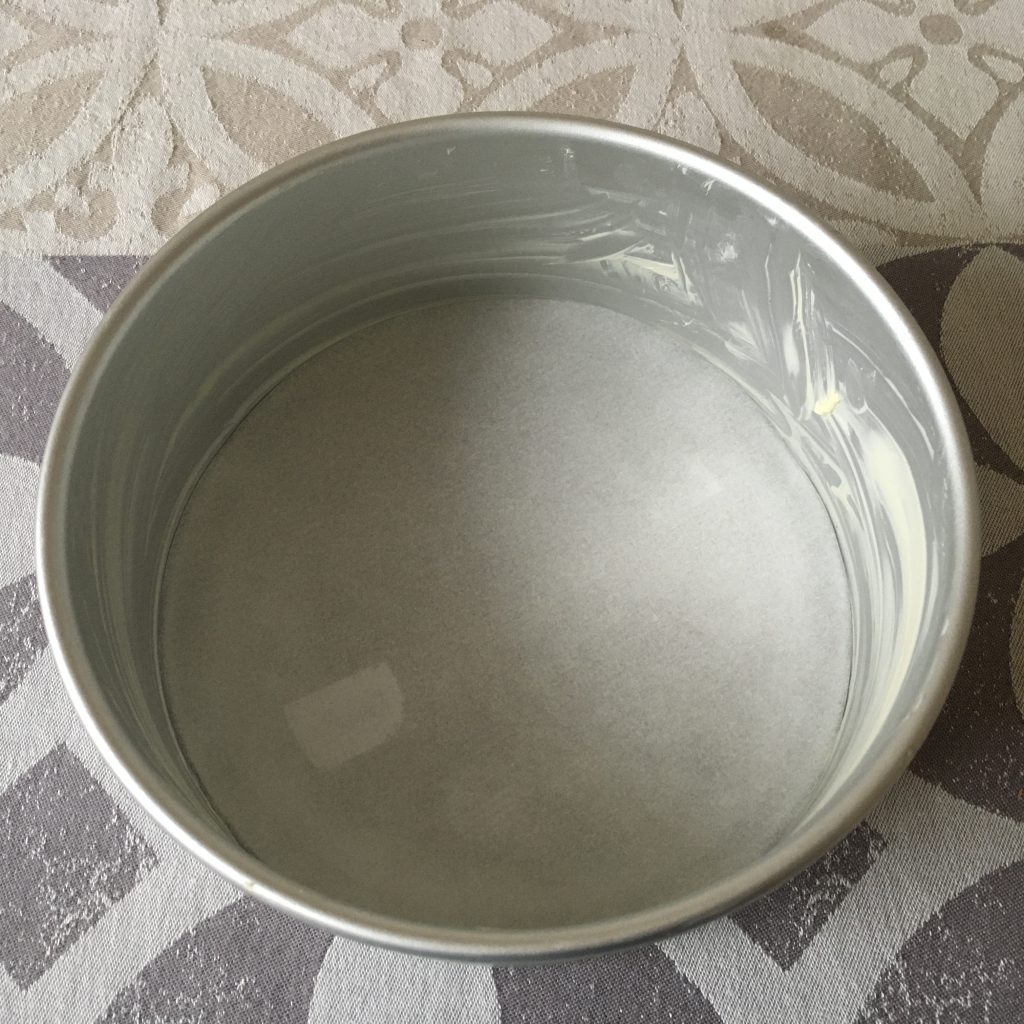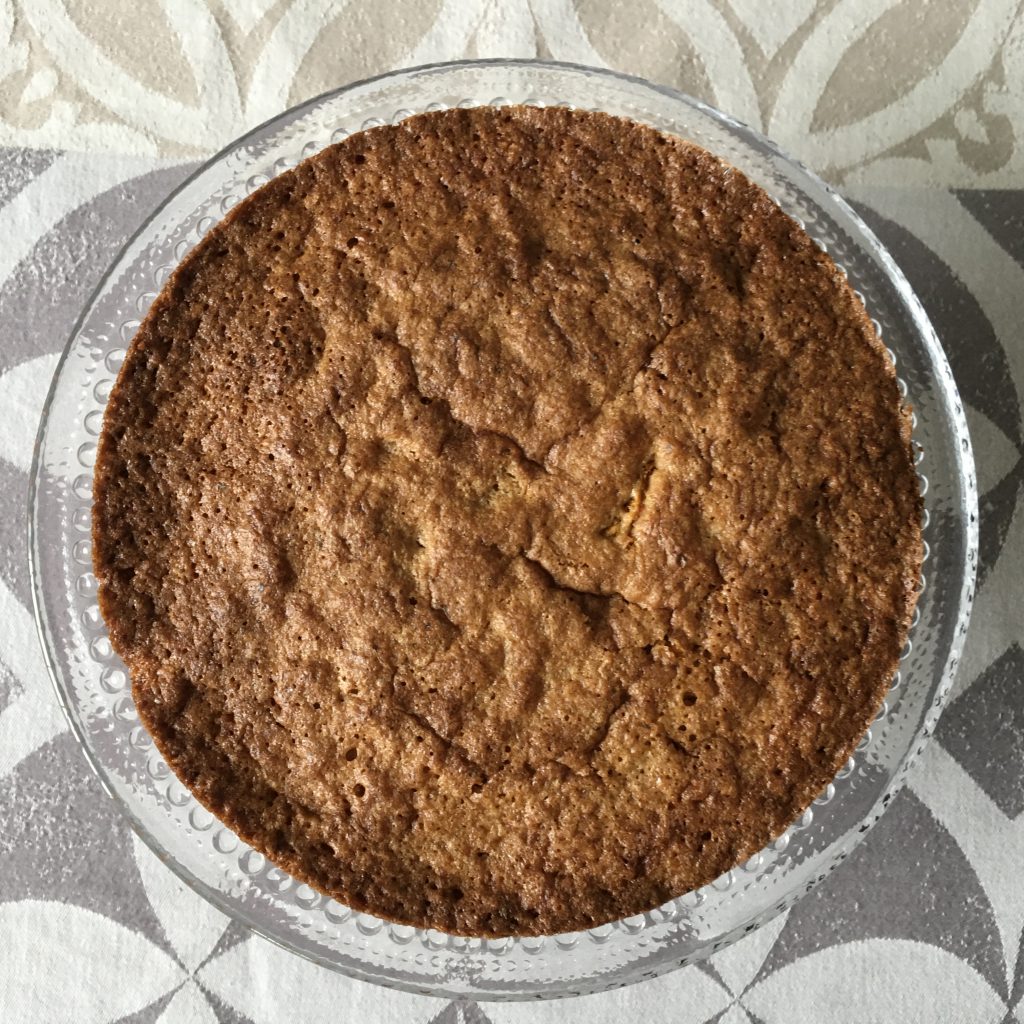 This cake is based on a previous carrot cake, and the most important thing to stress is that you should weigh out and prepare all the ingredients before starting.
For the Cake:
3 eggs
150 g unrefined caster sugar or soft brown sugar
115 g sunflower oil
150 g wholemeal self-raising flour
pinch of salt
100 g Medjool dates, cut into small pieces
50 g desiccated coconut
265 g carrots, finely grated
grated zest of one orange (optional)
You will also need a 2-pound loaf tin OR a 7-inch/ 18 cm round cake tin
How to Make:
Preheat the oven to 180°C/ 350°F/ Gas 4. Grease and line your baking tin.
In a large mixing bowl, whisk together the eggs and sugar until thick and creamy. Whisk in the oil slowly.
Sift in the flour and salt, then add in the dates, coconut, carrots and orange zest. Using a spatula, gently fold everything together until well mixed.
Spoon the mixture into the prepared tin.
Level the surface and bake in the oven for 55 minutes or until the cake bounces back when touched. A metal skewer inserted in the centre should come out clean.
Leave the cake to cool slightly in the tin before turning out onto a wire cooling rack to cool completely.
For a cream cheese frosting on the side: beat together 75 g softened unsalted butter and 150 g Philadelphia cream cheese. Add 60 g sifted icing sugar and the finely grated zest of one orange. Whisk until you get a soft icing.
It is best to prepare the ingredients in the order you will need them
Step 1: whisk the eggs and sugar together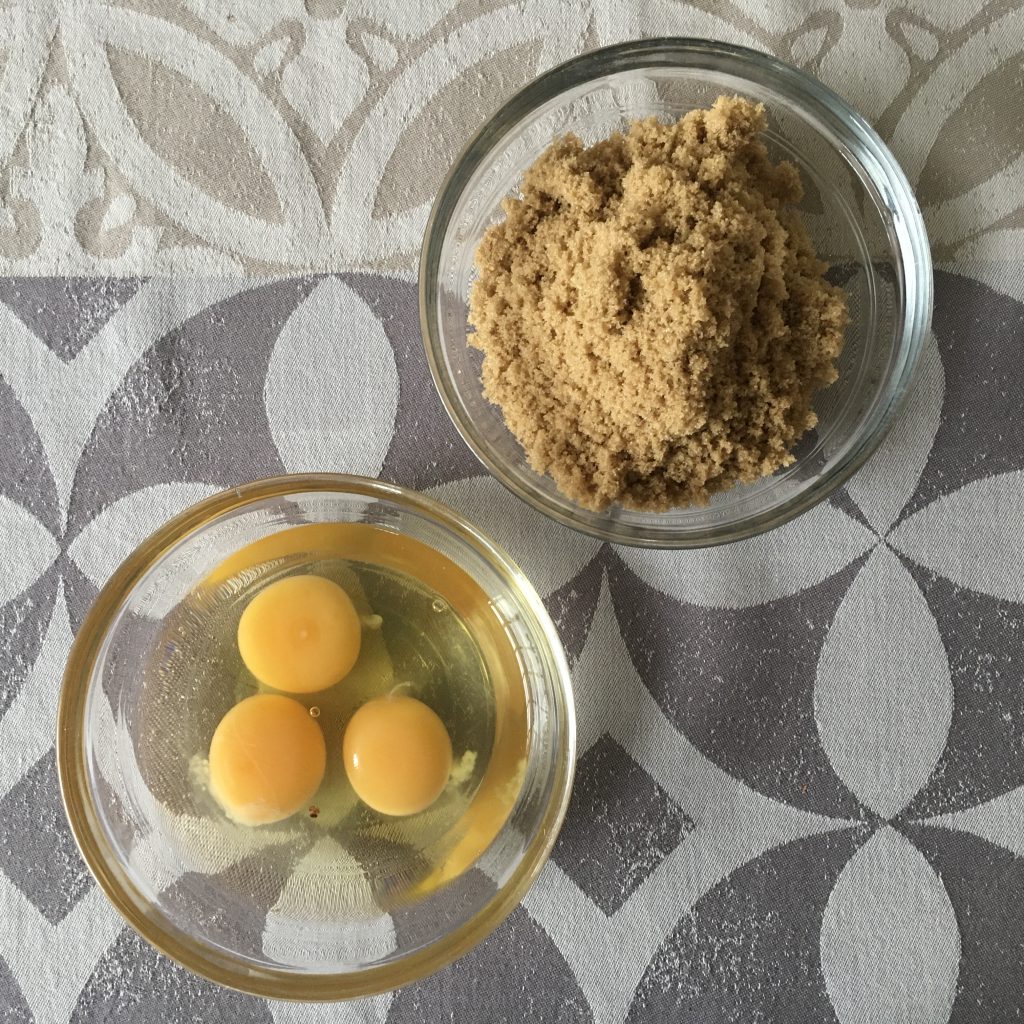 Step 2: whisk in the oil then sift over the flour and salt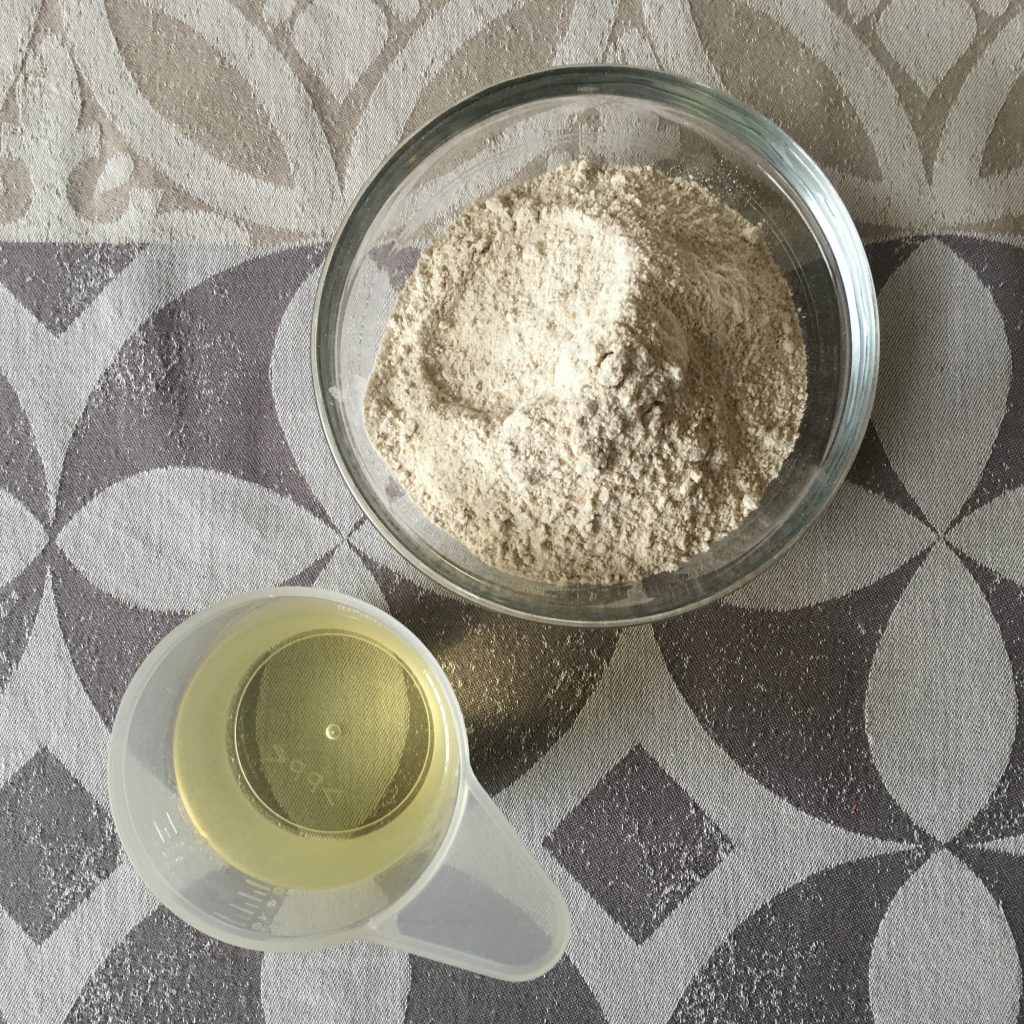 Step 3: fold in the dates, carrot and coconut (and orange zest)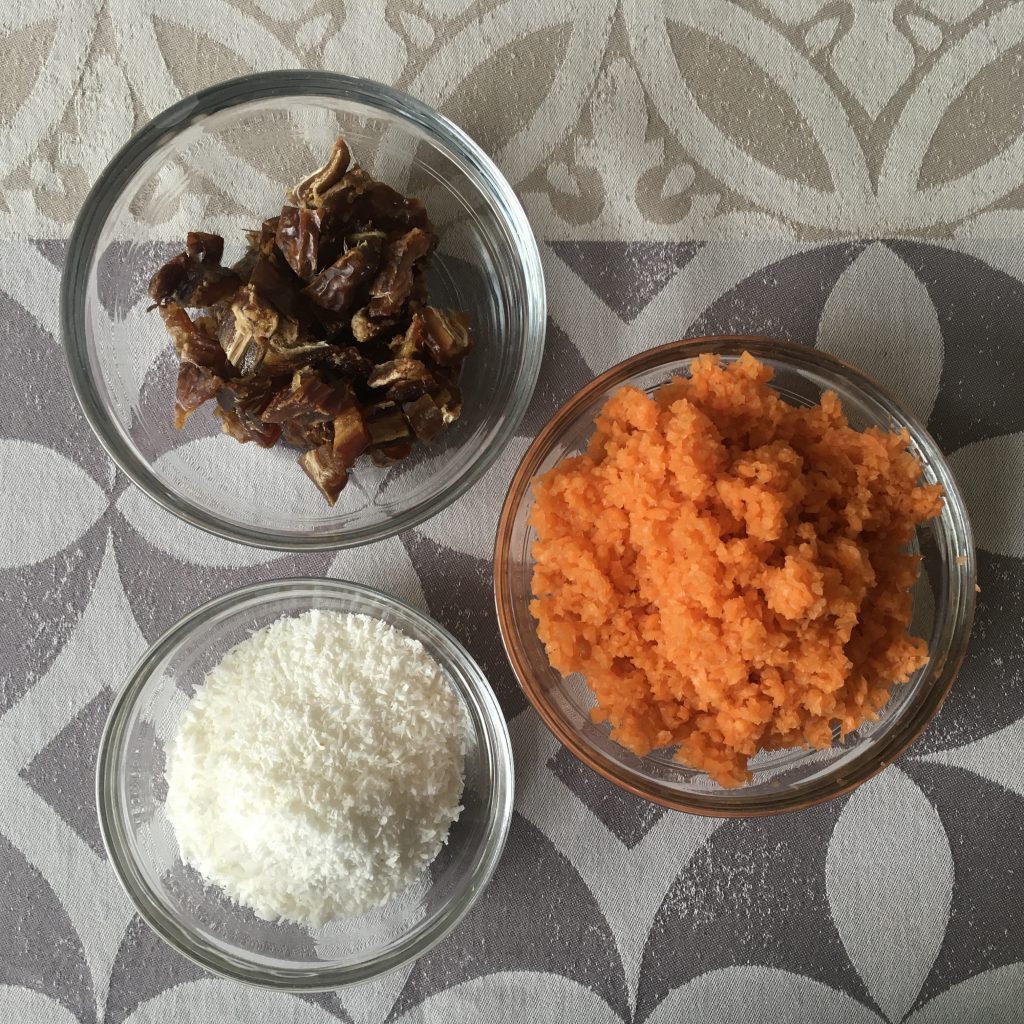 It is easy to portion the cake into 8 or 12 slices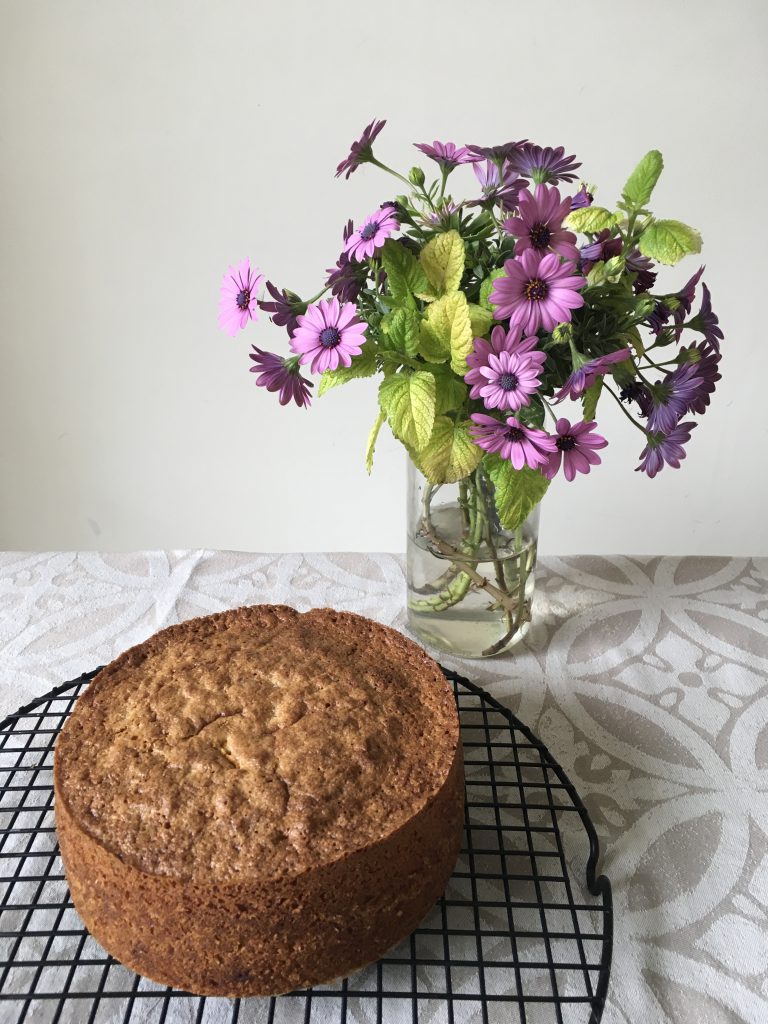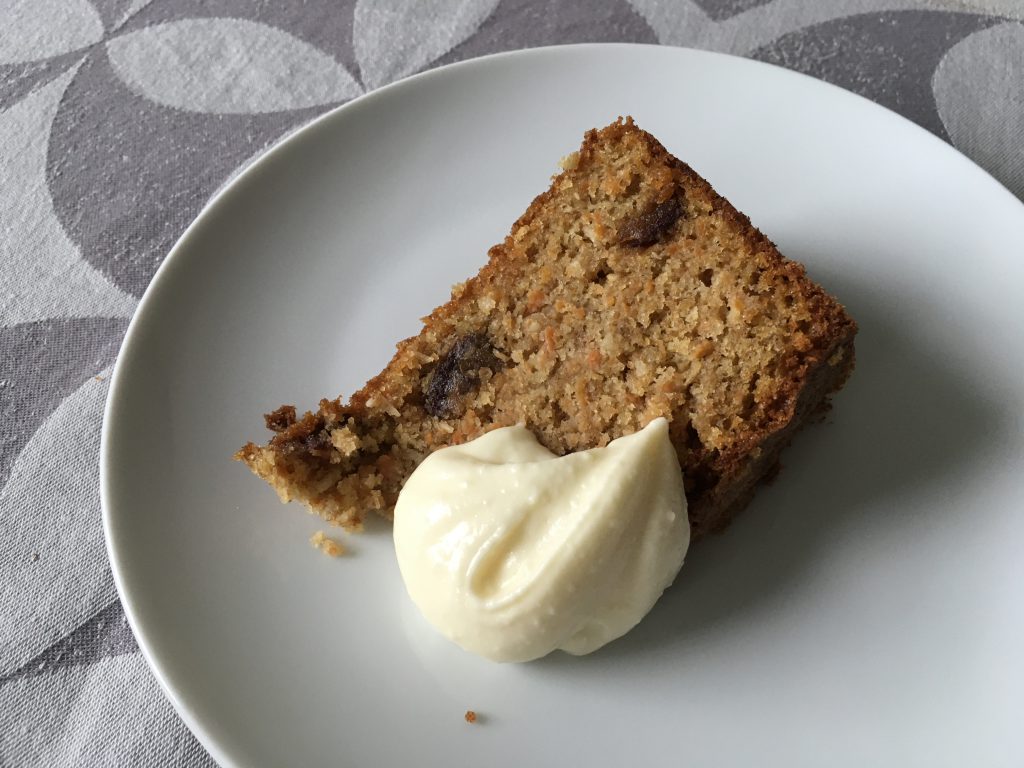 We were glad to have the cake after our lunch, with some tea and coffee as it is very cold and wet in London today. What a contrast to last week when the weather was clear and fine.
Primrose Hill on the evening of 25 April