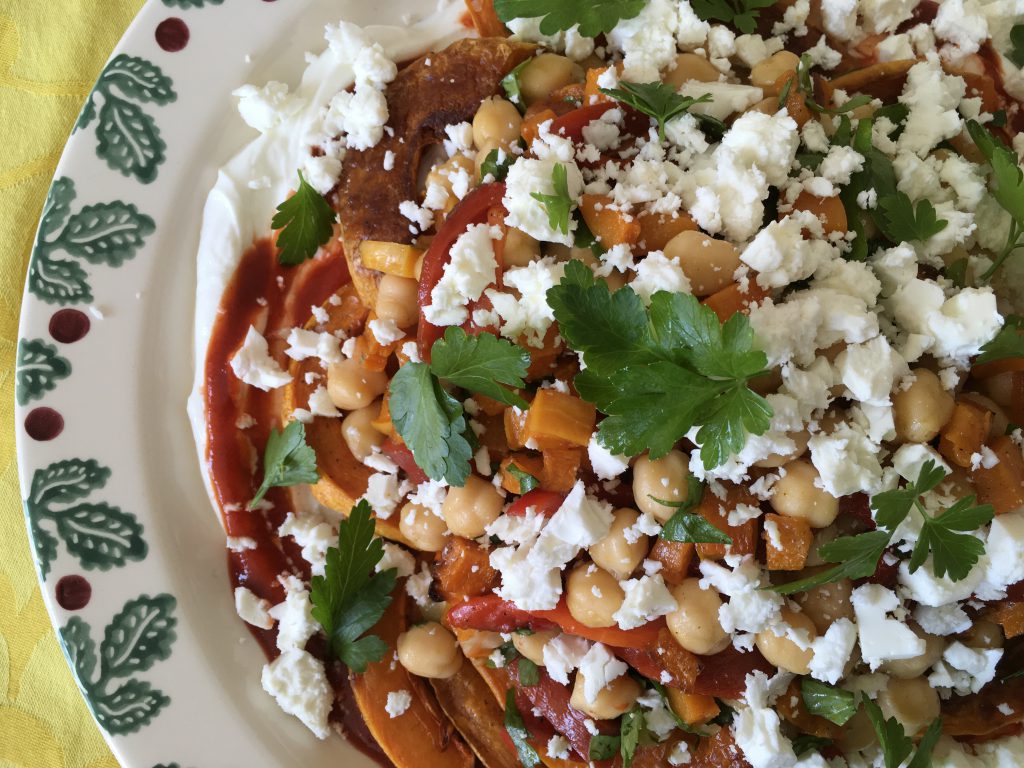 A few days ago the UK government announced that the social distancing measures currently in place will most likely last until the end of the year.
Our family has come to accept these changes as the new normal. We are more accepting than most other families because largely we are quite Chinese-minded. Unless there is a serious reason, we really prefer to remain in calm waters rather than to rock the boat.
Our townhouse is now a work from home space, a small scale WeWork with coffee on tap and beer in the fridge. We manage to keep to our own spaces with minimal fuss and disruption. When we meet twice a day over lunch and dinner, I think of all those Korean drama scenes where the company employees have communal lunches in the office canteen, then head for more corporate bonding after work over barbequed pork and soju.
This week I made a chickpea and butternut squash salad for one of our lunches, using my favourite cooked chickpeas from Brindisa. The slightly tart and spicy kick comes from thick Greek yogurt drizzled with sriracha sauce. For some reason, everytime I have served this dish, it is the yogurt and sauce that get the attention and everyone wants to know what it is. I would also use harissa instead of sriracha sauce if the latter were unavailable.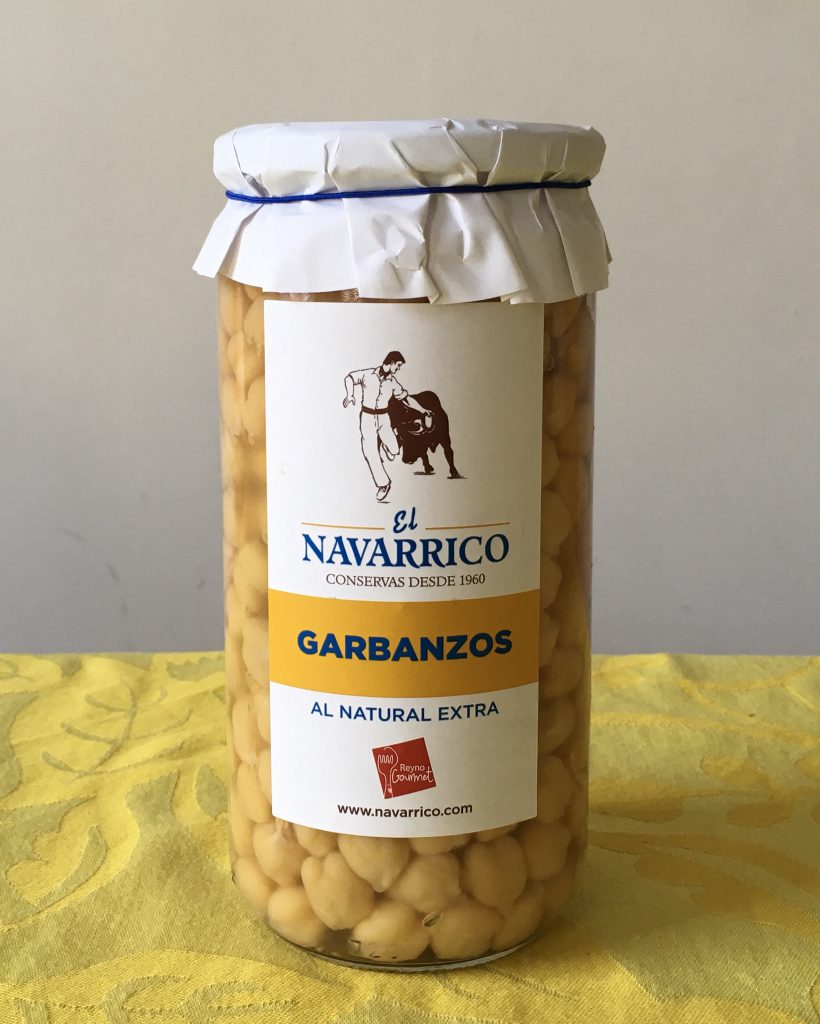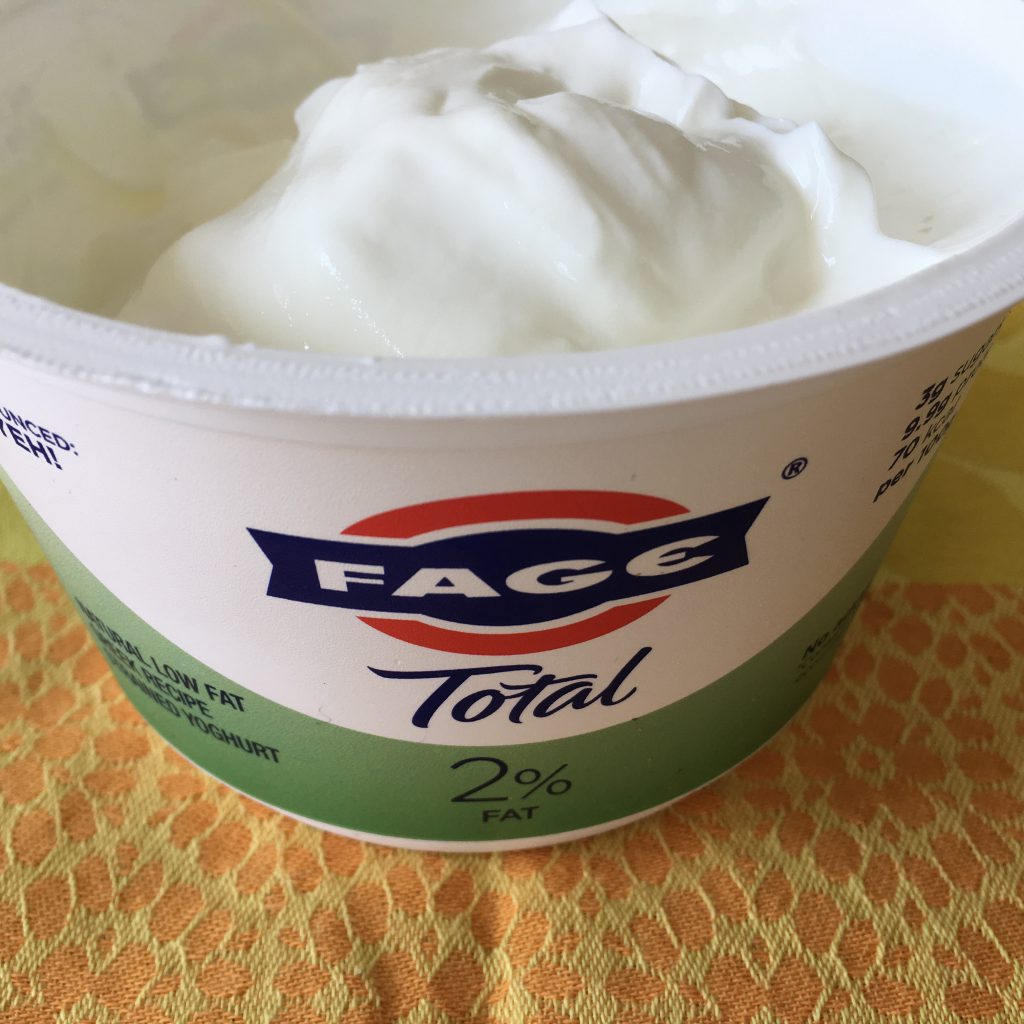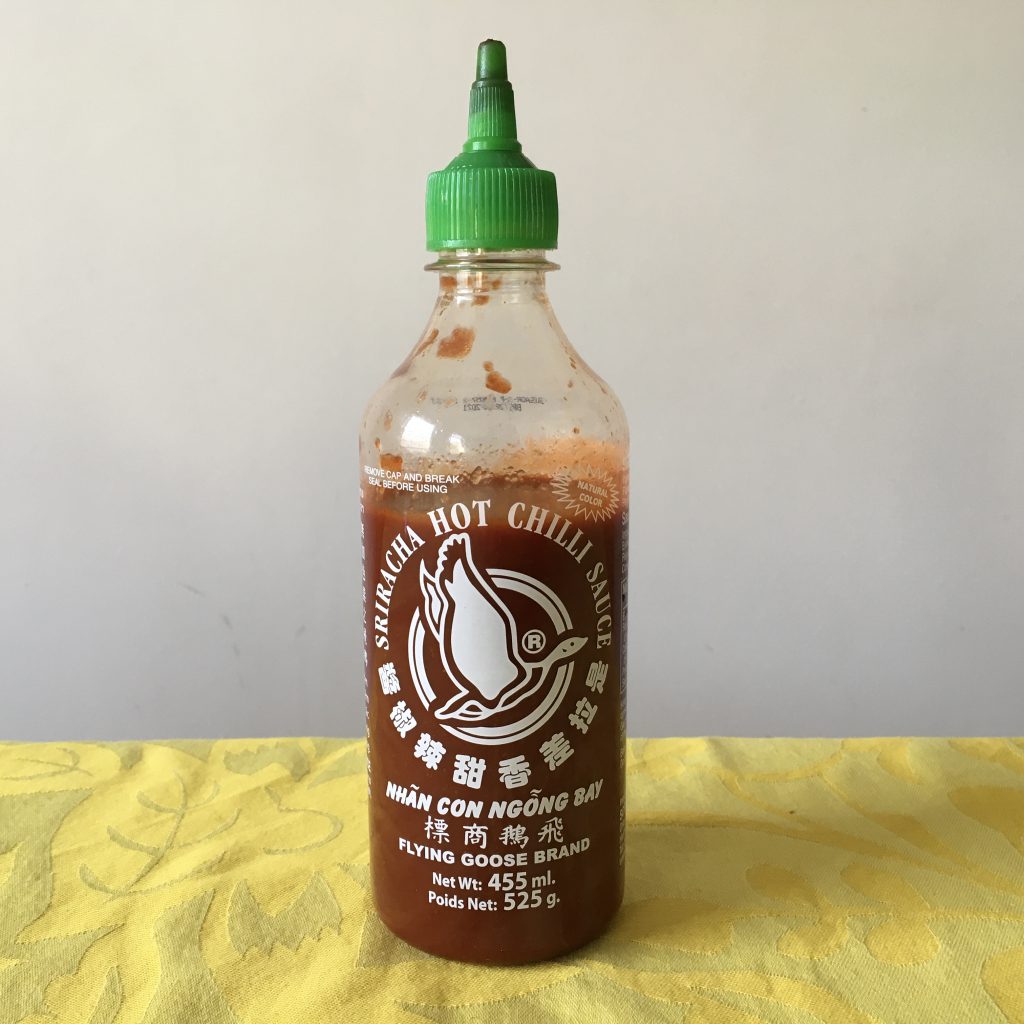 I plated the chickpea and squash salad on a Christmas plate because we started hearing about the current pandemic around December 2019. By the time things get back to some form of normal, it may well be Christmas 2020. I figured that it is better to plan ahead and write up some recipes which would be good for now as well as for Winter. I am not the only one thinking about Christmas: this morning at my local bakery GRAIN I spotted a plate of hand-made mince pies. The shop assistant and I had a good laugh.
There are no precise measurements for the dish. Just use your judgement on how much of each ingredient you need to feed the number of people you are catering for. The recipe below feeds 4 – 6 for a light lunch with pitta bread.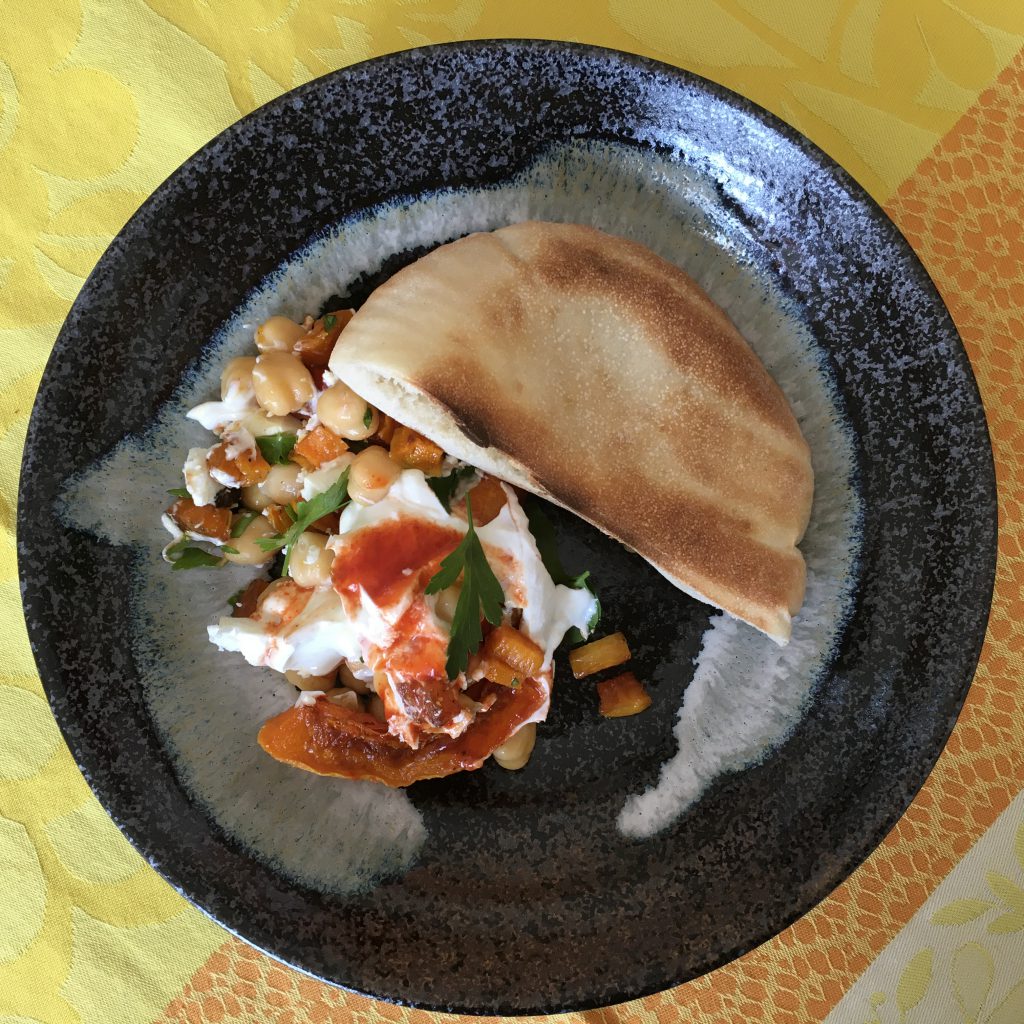 For the Salad:
1 large red pepper
600 g butternut squash, peeled and cubed
500 g cooked chickpeas (drained weight)
zest and juice of one lemon
handful of parsley leaves, chopped
100 g feta cheese
250 g Greek yogurt
sriracha sauce
olive oil
sea salt
freshly-ground black pepper
How to Make:
Grill the red pepper over a gas flame until charred then remove the burnt skin. Cool, remove the seeds and slice into strips.
Place the butternut squash on a roasting tray with some olive oil, salt and pepper. Roast for 45 minutes in an oven set to 200 C.
Drain the chickpeas, giving it a quick rinse under some warm water.
When the red pepper and squash are ready, place them together with the chickpeas in a large mixing bowl. Add some olive oil, salt, pepper, and the zest and juice of one lemon. Give everything a good stir then add the chopped parsley.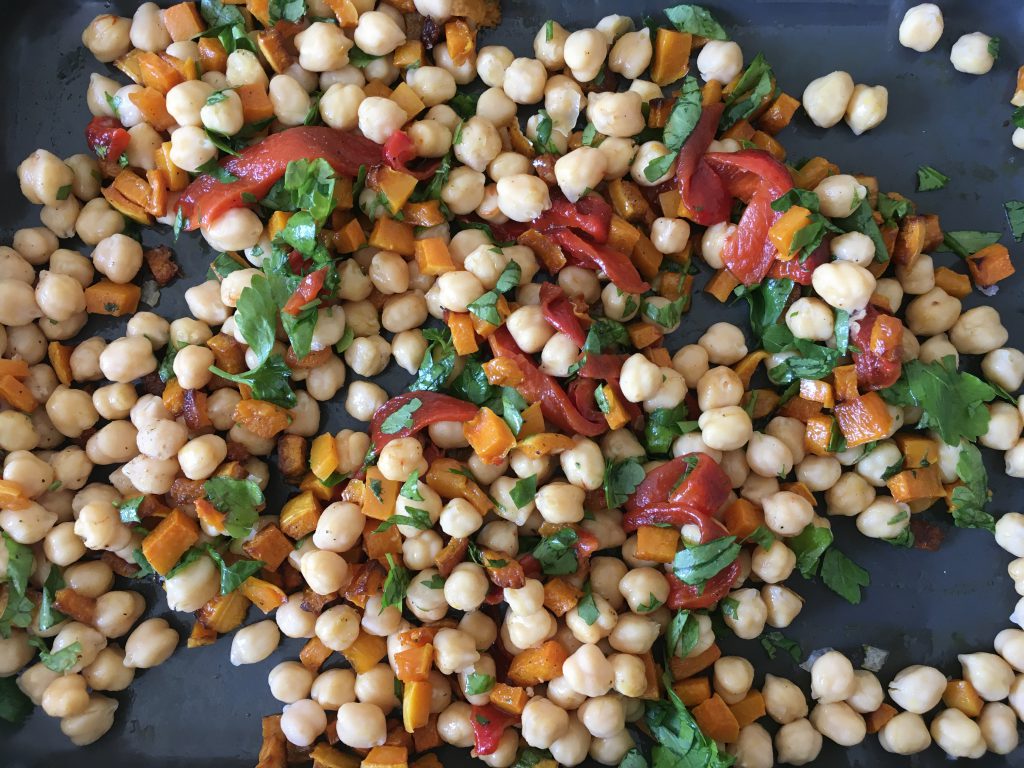 Plating the salad is easy, layer by layer
Step 1: place the yogurt and sriracha sauce around the rim of a large plate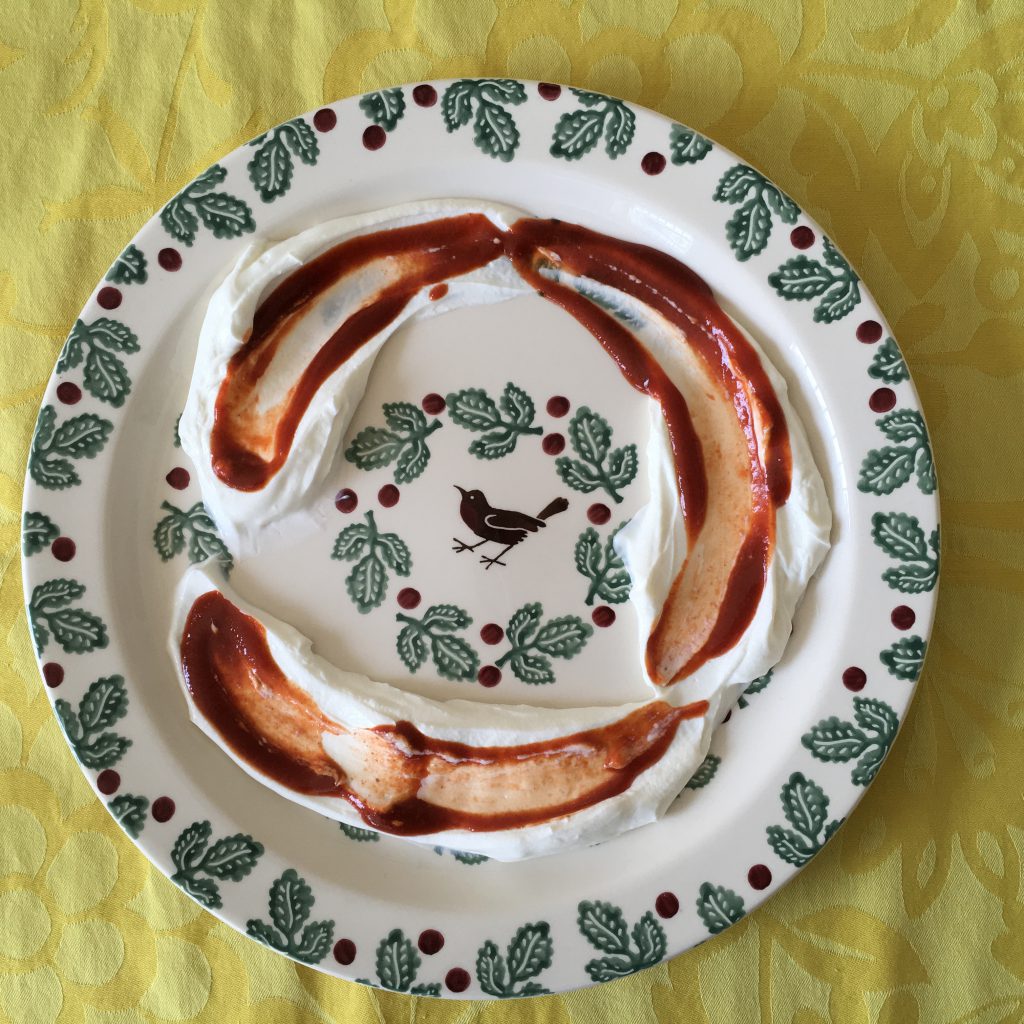 Step 2: add the butternut squash, red pepper, chickpea and parsley mix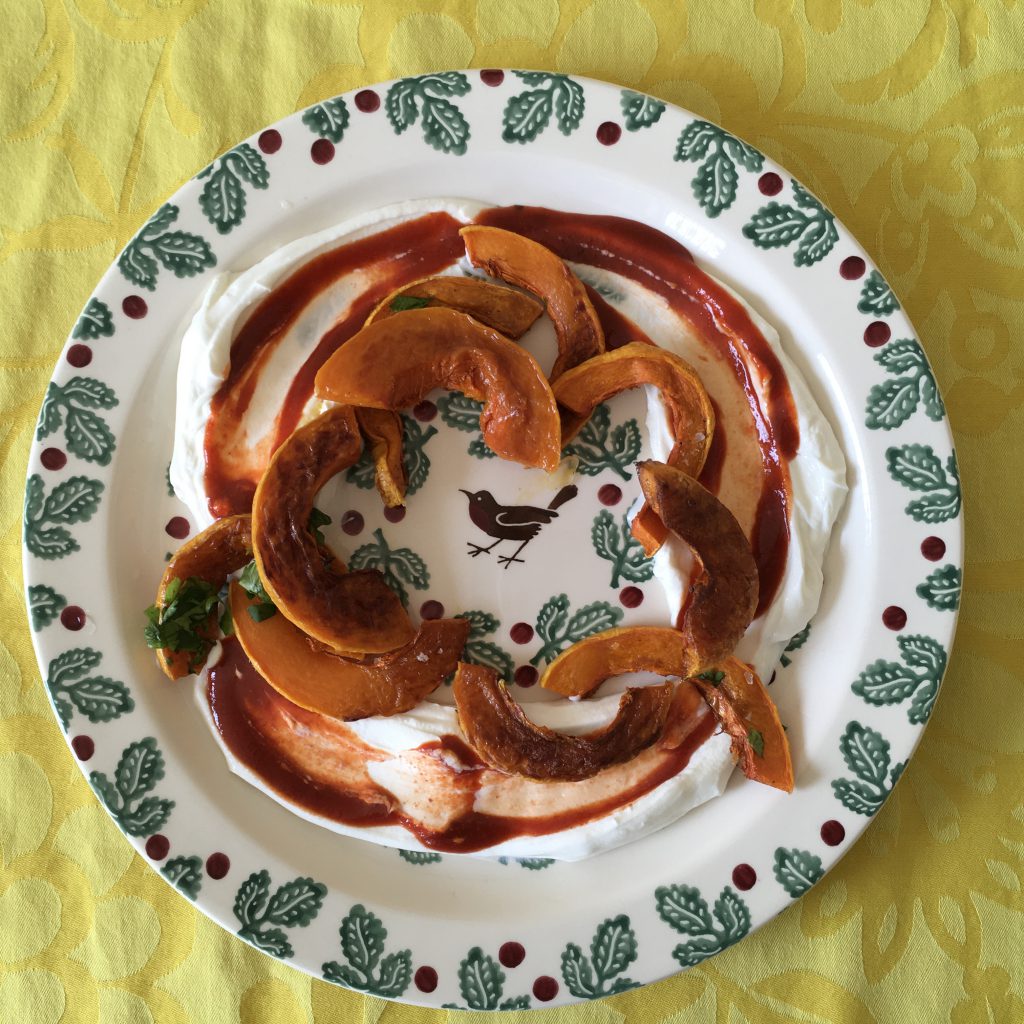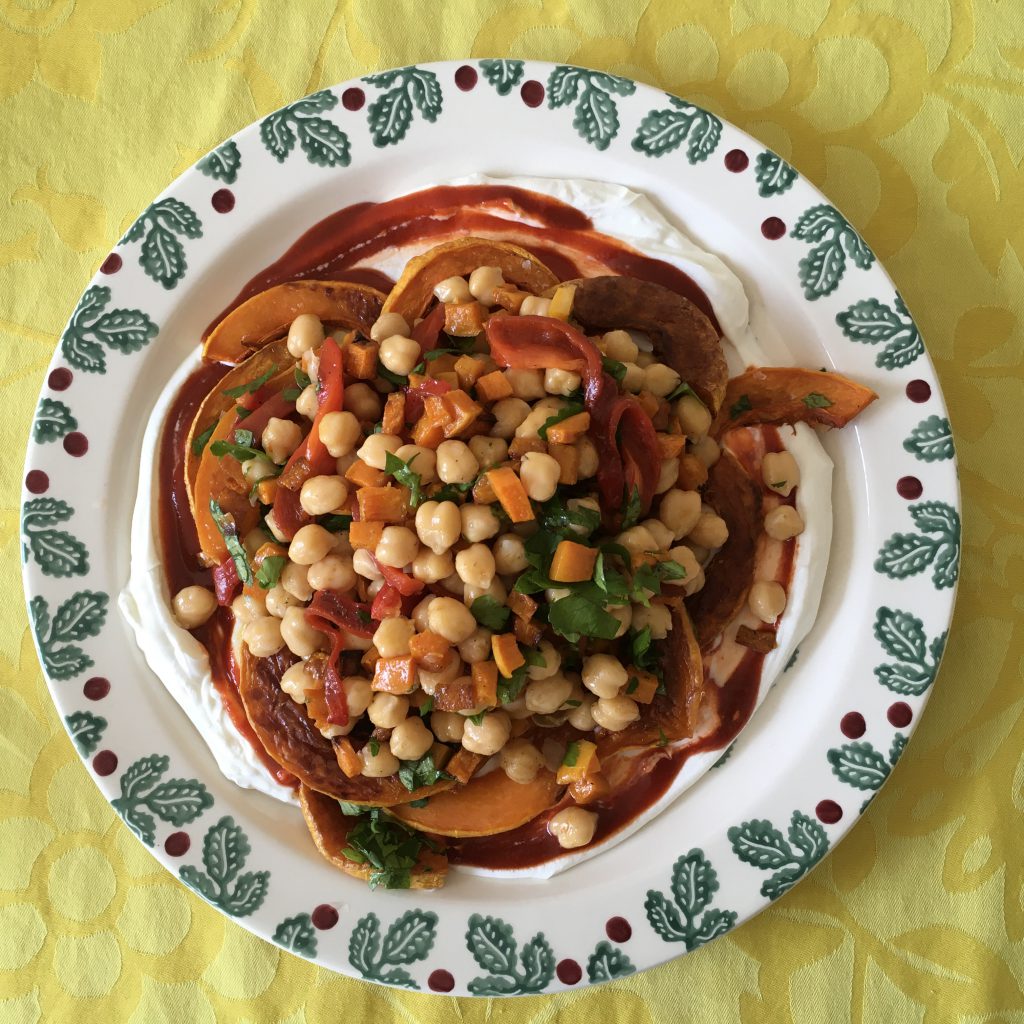 Step 3: top with crumbled feta and more chopped parsley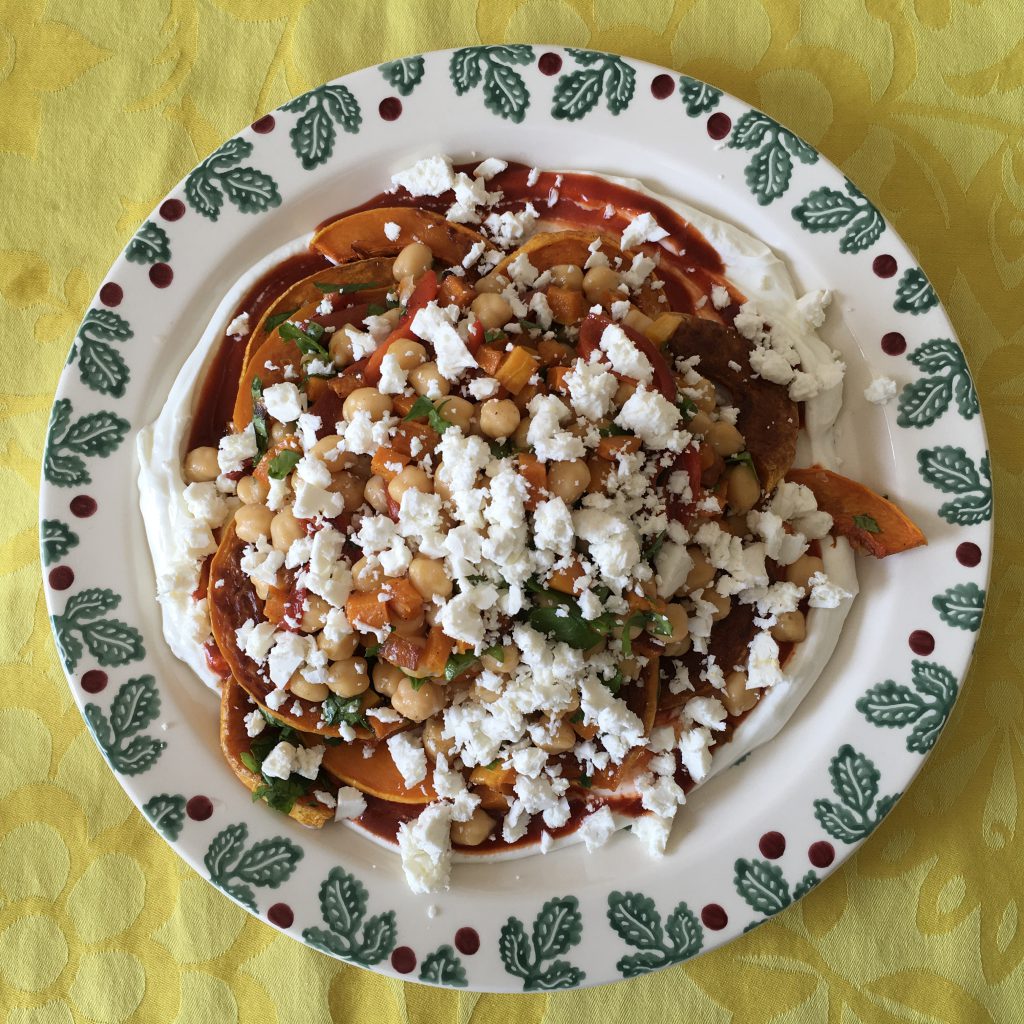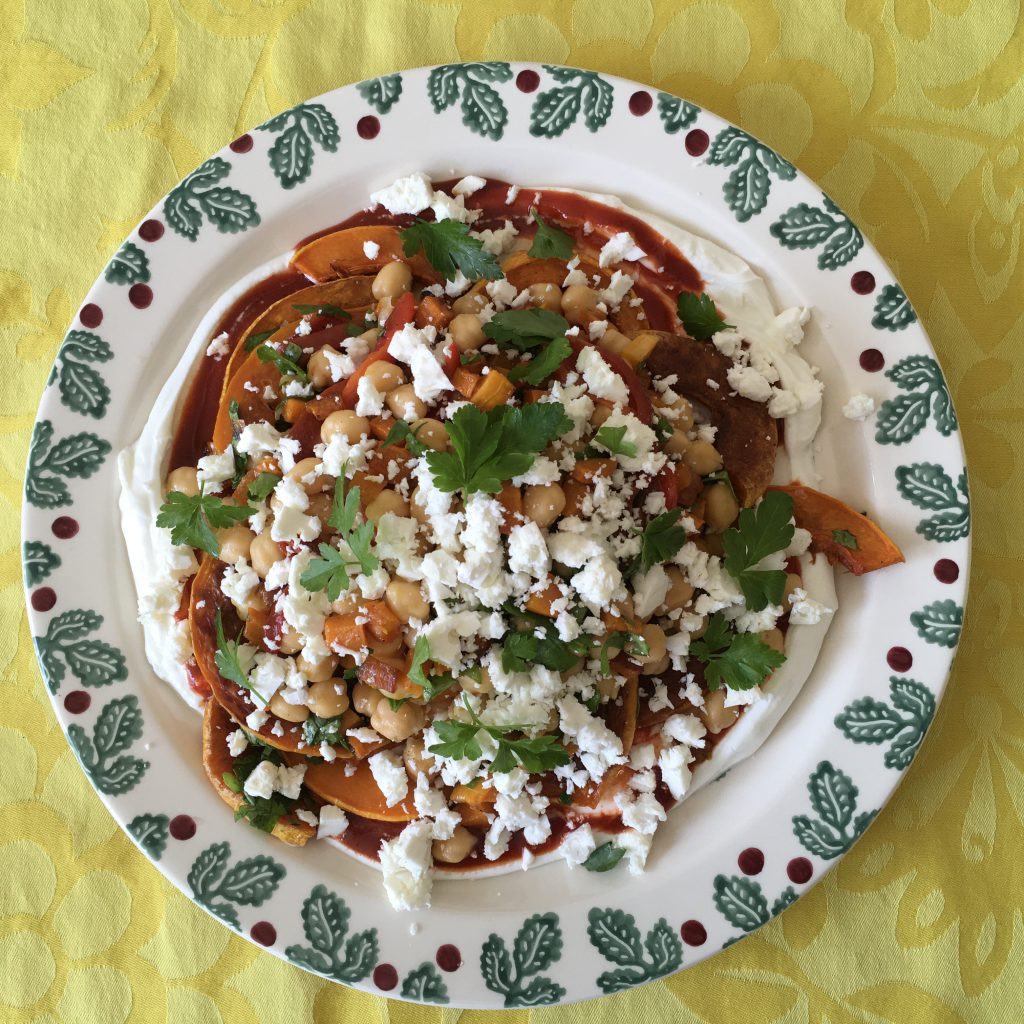 I am not going to deny that social distancing can be awkward and inconvenient, but we must not complain. God's people, whom he rescued out of slavery under Pharaoh's rule in Egypt, were stuck in the wilderness for 40 years. Living in close quarters with no social distancing, they were prone to catch all sorts of diseases. Another six or even nine months of social distancing is really ok, especially when we have family around us to share such meals. Happy working from home and happy eating, everyone!
p/s: I should add…Merry Christmas!