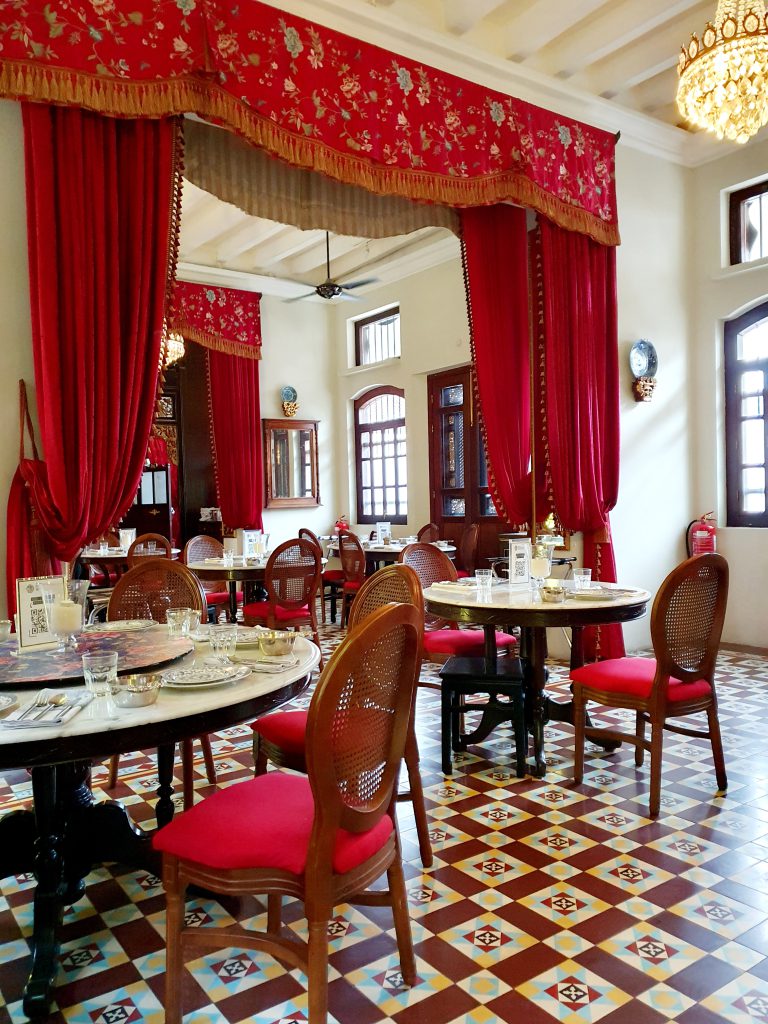 (Thank you to Accountant Friend, who recommended Kebaya Dining Room to us for our short trip to Penang.)
As part of Michelin Penang (see part 1 and part 2) I wanted to write a separate post about Kebaya Dining Room because I really appreciated the care and thought behind the whole project. Maybe it is not so much a project as a labour of love.
This restaurant is for those who love drama. Not Korean drama but the drama of walking onto a theatre set. You will certainly enjoy the grandeur of being in a dining room which was originally the front section of seven adjoining terrace houses, now with the internal walls pulled down to make one long and large open space. If you care to ask, you will be given an explanation of how the restaurant and hotel came to be established. This adds so much to the dining experience.
The exterior of Kebaya Dining Room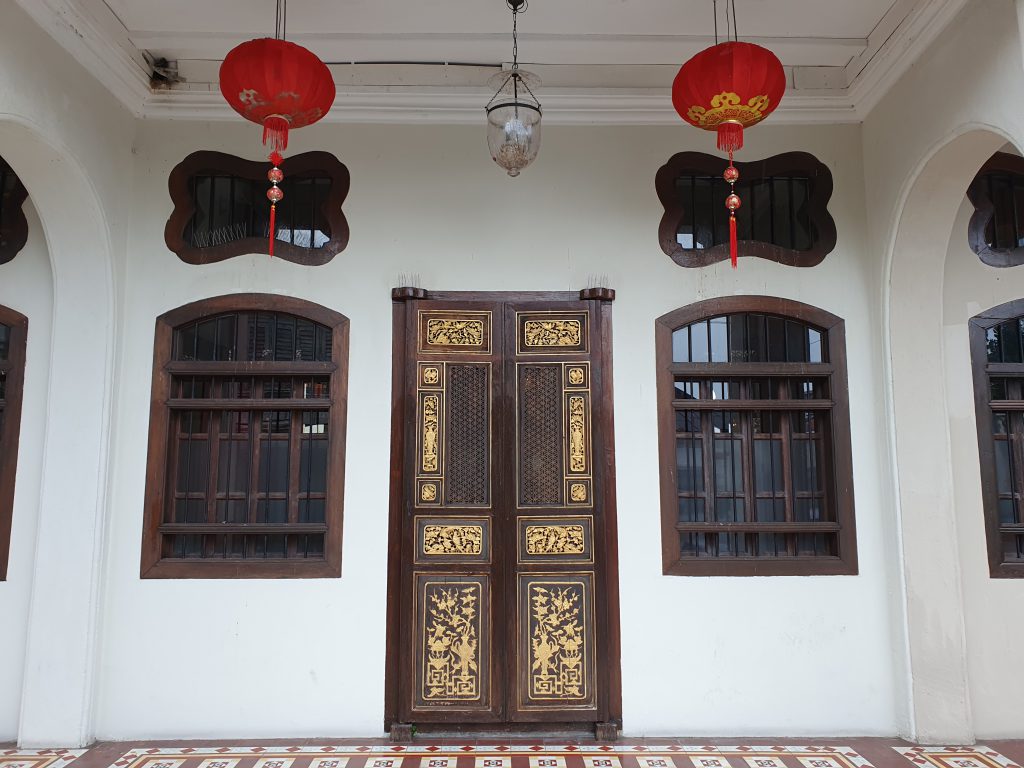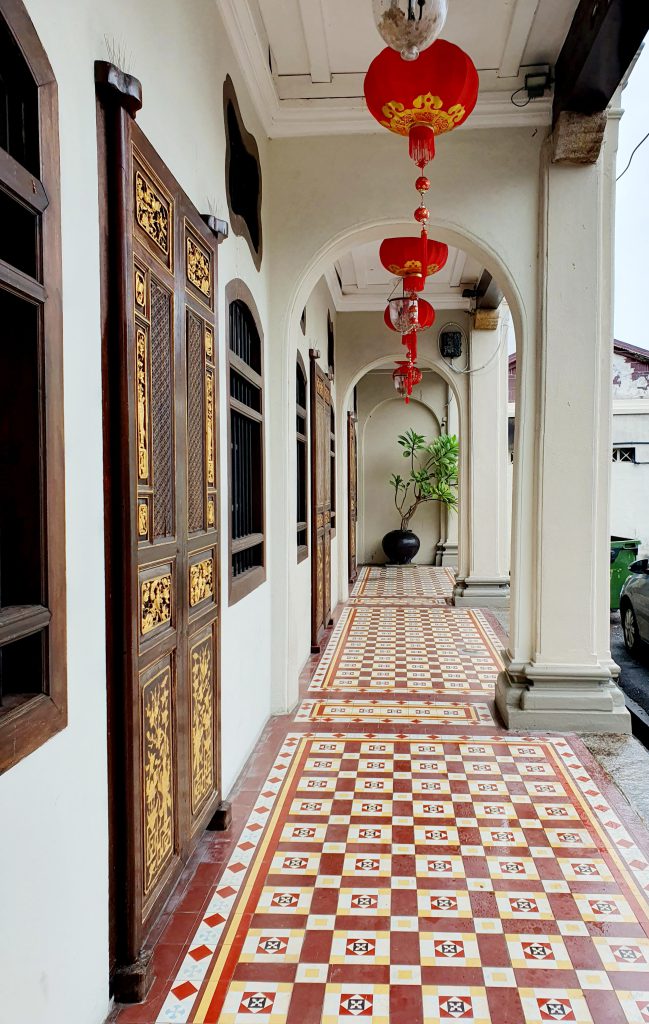 The dramatic interior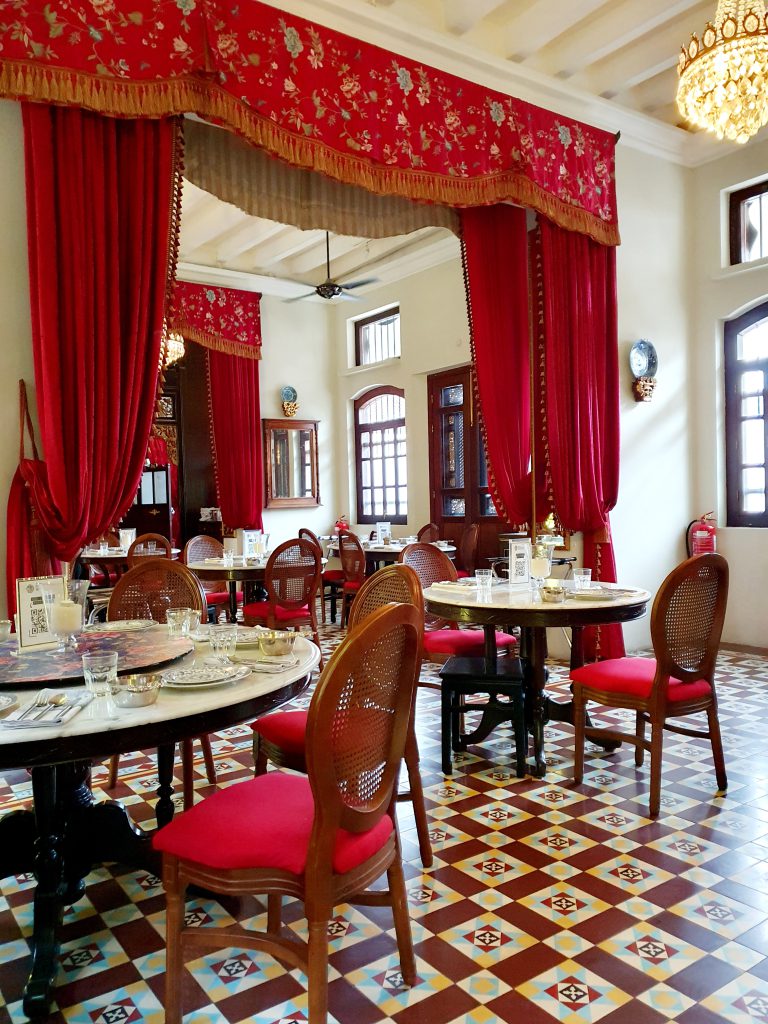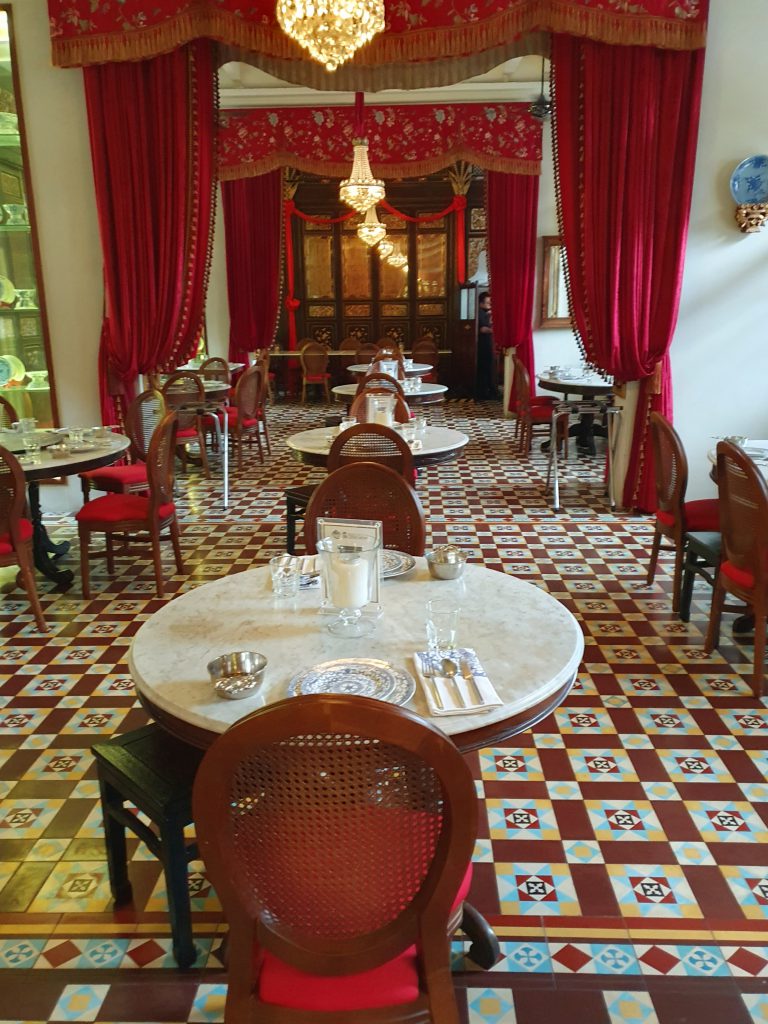 A kebaya features in one of the dining rooms, lending its name to the restaurant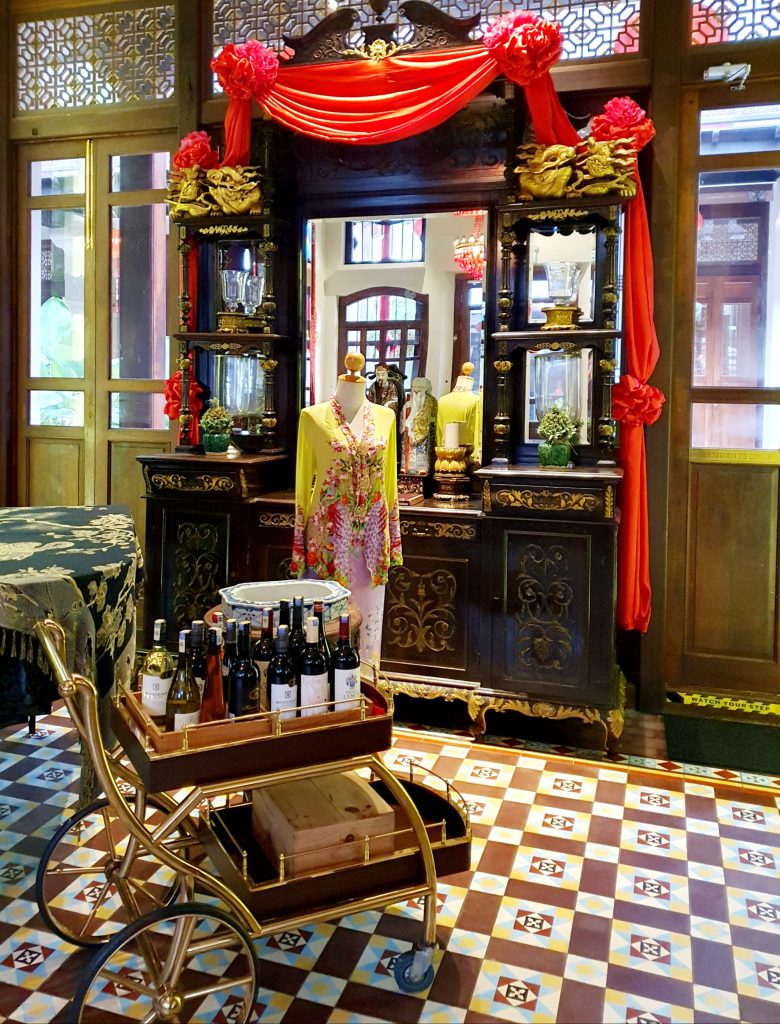 The food: currently there is a set 2 or 3-course menu for dinner. We had tamarind glazed beef and seabass in a turmeric and lemongrass curry for our mains, with stir-fried vegetables and soft-shell crab kerabu as side dishes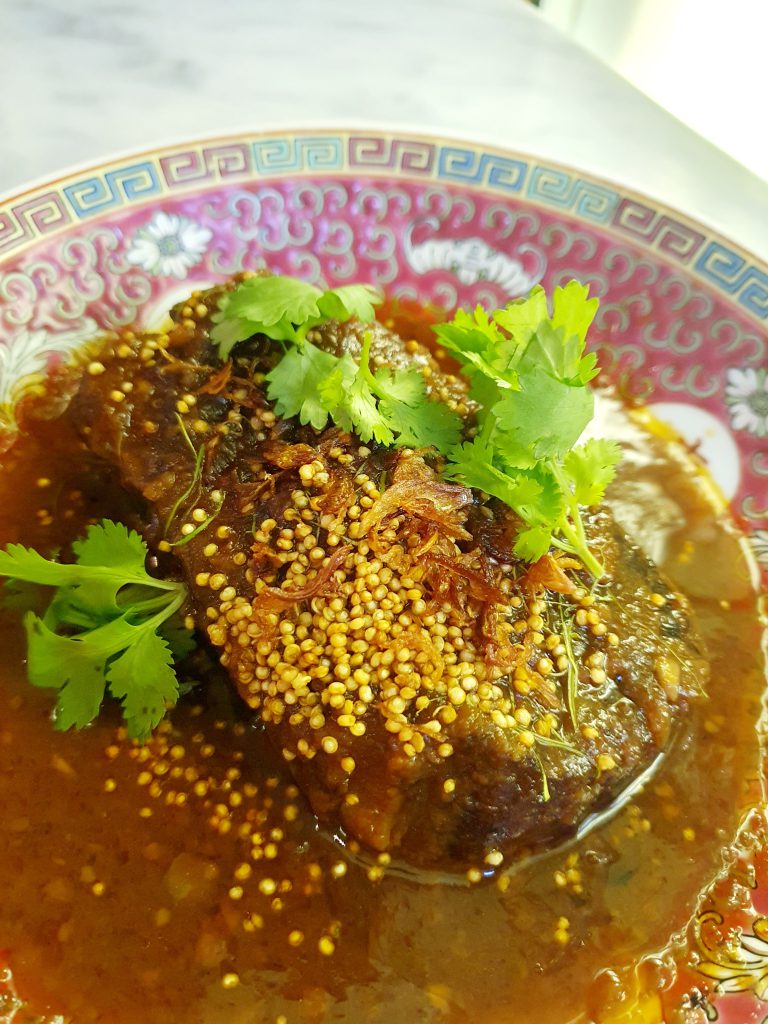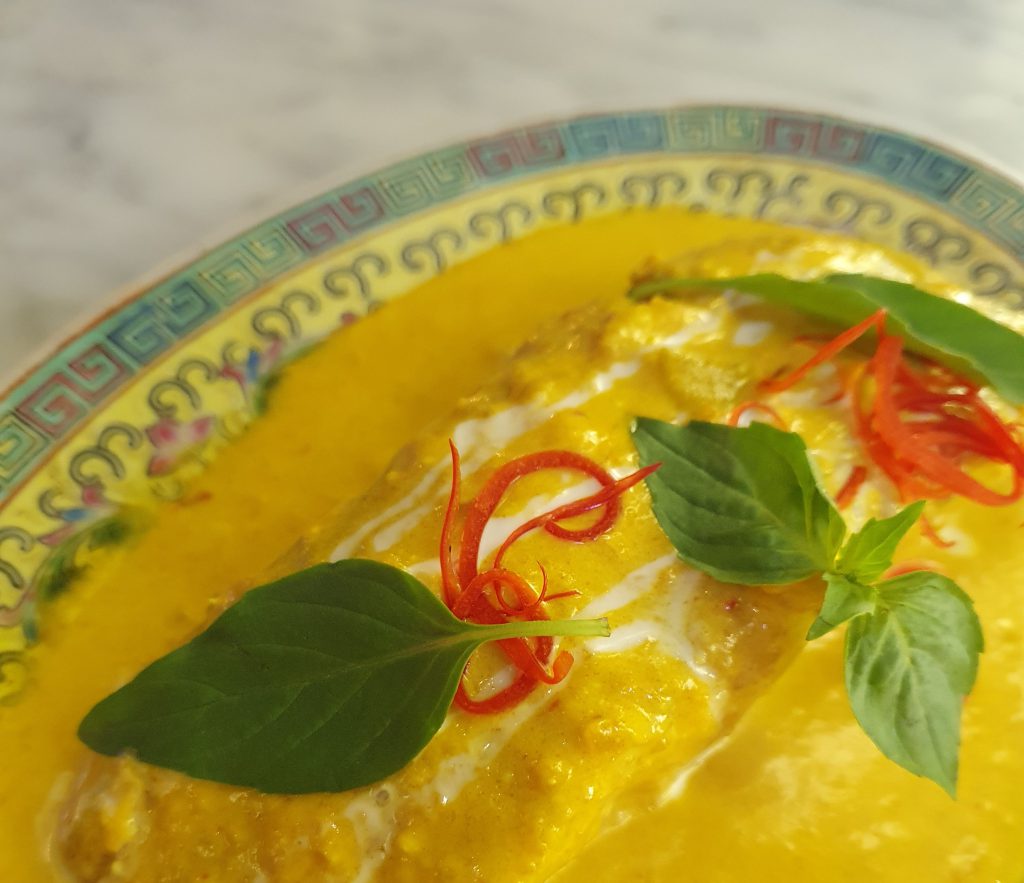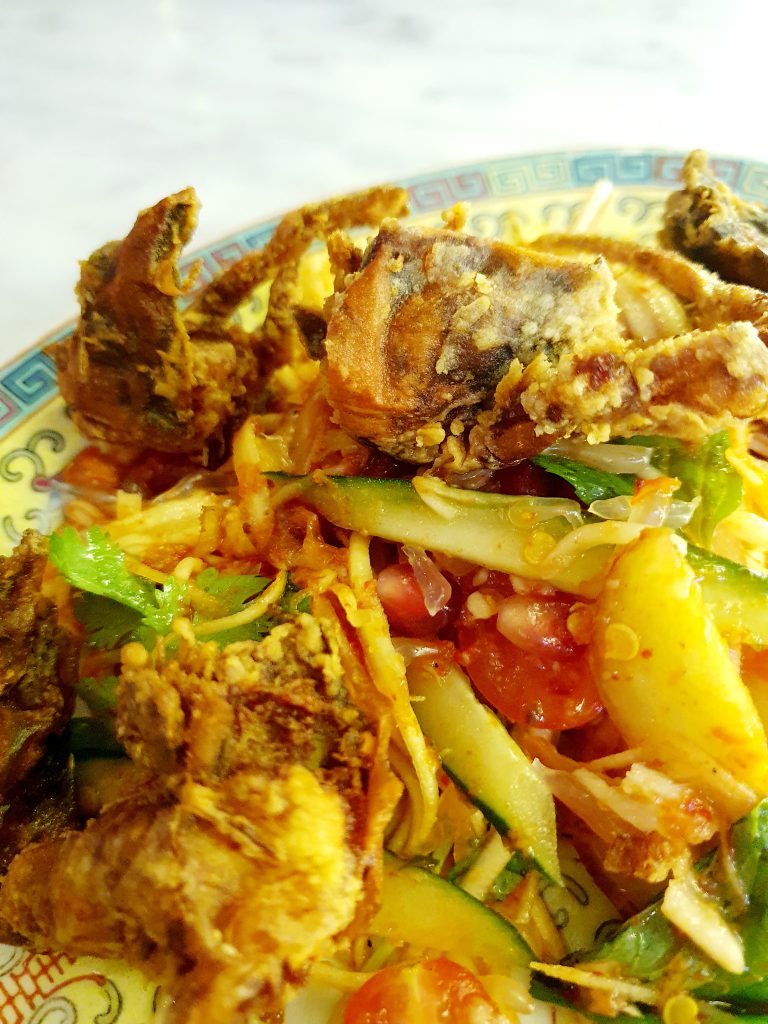 In this part of heritage George Town, the terrace houses are narrow in width but long in depth. Kebaya Dining Room occupies the front section, the middle section being given over to an open courtyard.  The back of the houses were converted into Seven Terraces Hotel.
My father was born in Malacca and my mother inherited and also collected many pieces of Peranakan furniture and pottery. I am certain my mother would love a stay here, as would anyone with an appreciation of Peranakan culture. Sadly, post-covid my mother has a fear of travelling, so I am happy she is surrounded by the things she loves at our family home.
The open-air courtyard in between Seven Terraces Hotel (to the left) and Kebaya Dining Room (to the right)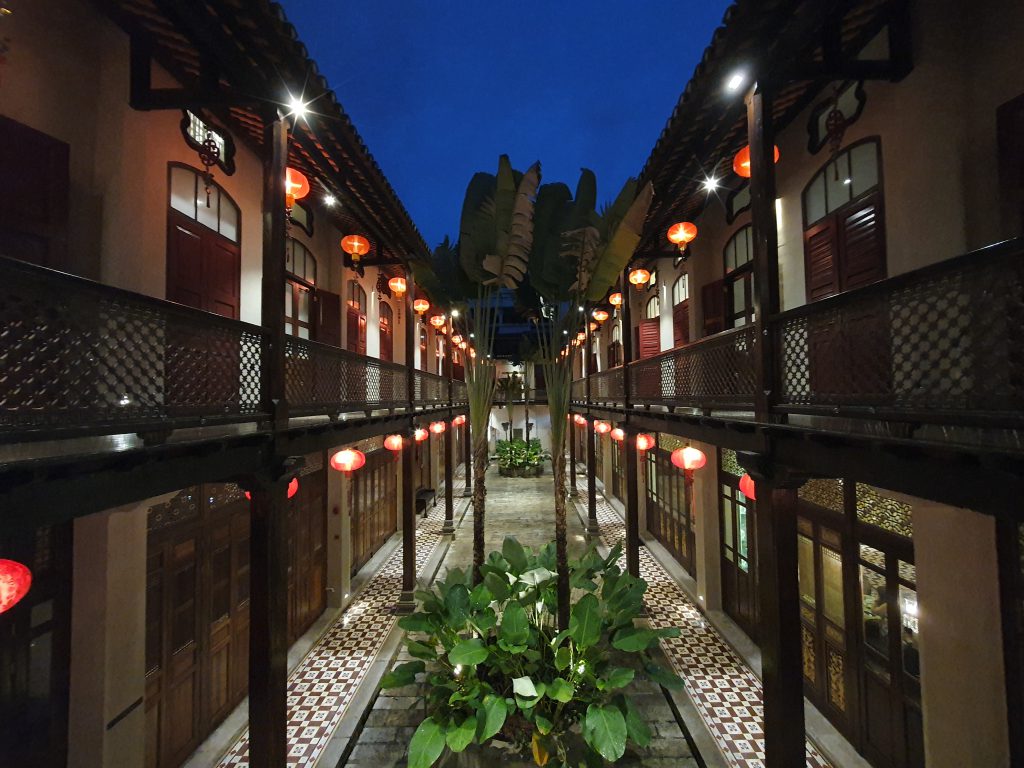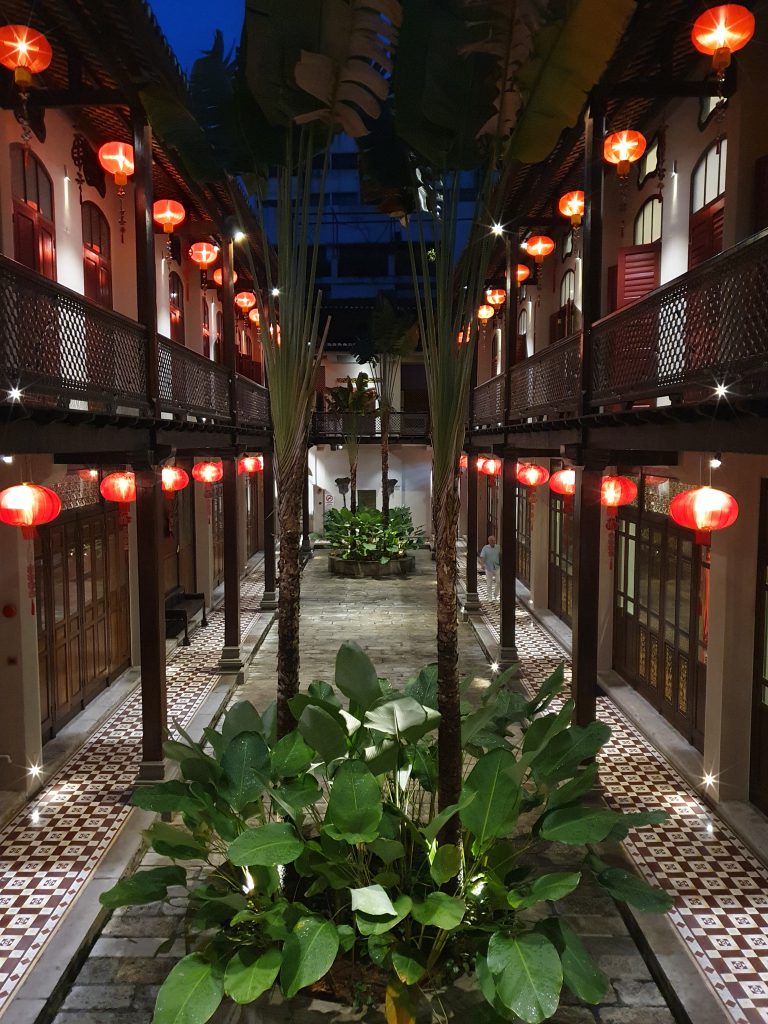 Attention to detail: the internal corridors follow a similar design to the exterior corridors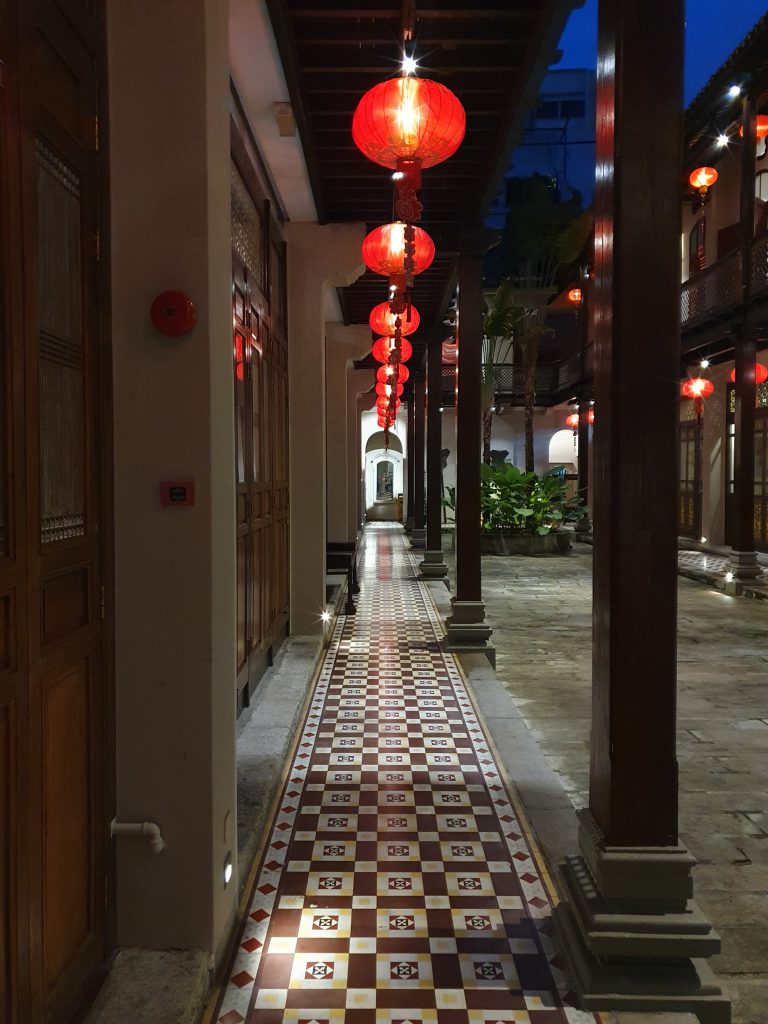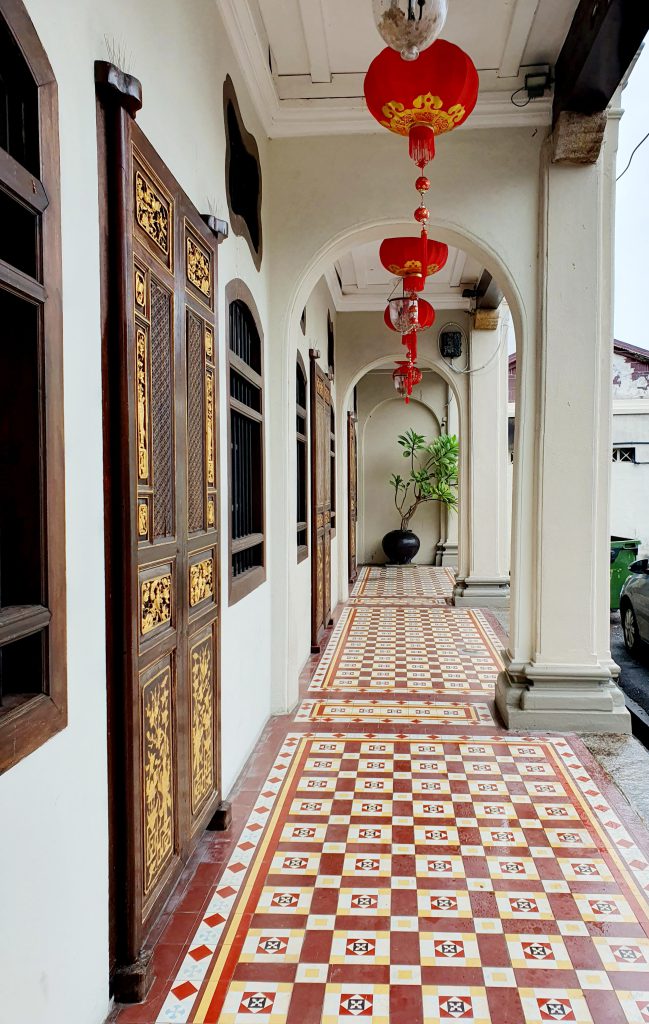 Kebaya Dining Room, 14A Stewart Lane, 10200 George Town. For reservations call +604 264 2333. Part of George Town Heritage and Hotels
This is all from Penang. The next travel post will be about coffee and cake in Ipoh. There is so much to eat in Penang and I hope you have lots of fun trying out some of the local dishes, whether from a stall or in a restaurant.