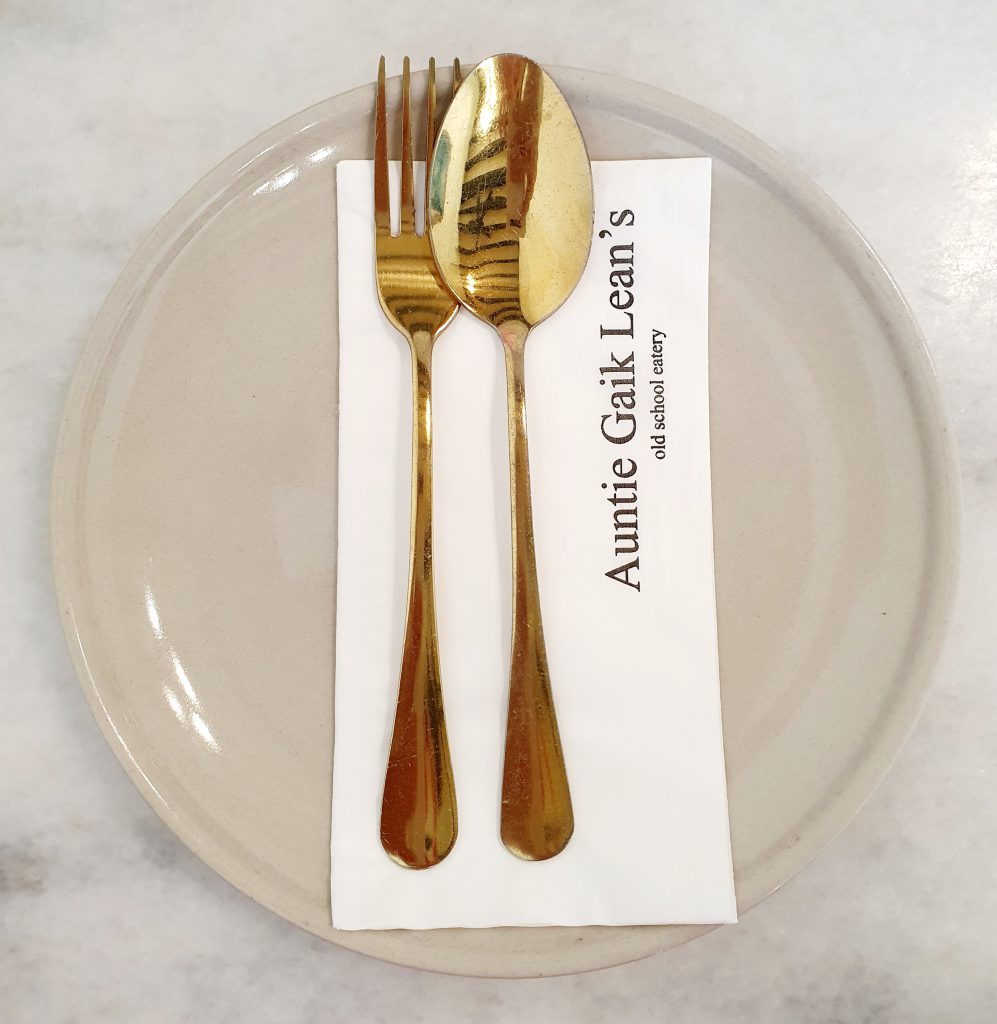 From the Bible, in Matthew's Gospel, Jesus' advice on eating and drinking:
Therefore I tell you, do not worry about your life, what you will eat or drink; or about your body, what you will wear. Is not life more than food, and the body more than clothes? Look at the birds of the air; they do not sow or reap or store away in barns, and yet your heavenly Father feeds them. Are you not much more valuable than they? Can any one of you by worrying add a single hour to your life?
And why do you worry about clothes? See how the flowers of the field grow. They do not labour or spin. Yet I tell you that not even Solomon in all his splendour was dressed like one of these. If that is how God clothes the grass of the field, which is here today and tomorrow is thrown into the fire, will he not much more clothe you—you of little faith? So do not worry, saying, 'What shall we eat?' or 'What shall we drink?' or 'What shall we wear?' For the pagans run after all these things, and your heavenly Father knows that you need them. But seek first his kingdom and his righteousness, and all these things will be given to you as well. Therefore do not worry about tomorrow, for tomorrow will worry about itself. Each day has enough trouble of its own. (Matthew 6:25-34)
Last December there was a flurry of excitement when le Guide Michelin announced that they had for the first time produced an eating out guide to Kuala Lumpur and Penang. I would guess that the good residents of Ipoh, Malacca and many other towns around the country were indignant at being left out.
Since then there has been a lot of interest and comment, notably from our friends across the causeway. A senior food correspondent from the Singapore Straits Times even called the list an insult to Malaysia's culinary riches.
Before I embarked on this short trip to Penang I consulted Shoe Lady and Accountant Friend, who generously shared with us their food list for Penang. Cross-checking their lists with Michelin's Penang guide, we decided that there were simply too many choices and that we needed an eating out strategy. To this end we chose five restaurants from the Michelin guide that were close to our hotel. We walked to four of them, and another one was a short drive away because it was pouring with rain that evening.
The problem was that I did not reserve a table at any one of these restaurants as I really did not know if we could leave Kuala Lumpur as planned. This trip was always about helping in the family home, and we would have remained in KL if needed. It was also an awkward weekend with Chap Goh Mei (the last day of the Chinese New Year) and Thaipusam (a Hindu festival) happening at the same time. Penang would be busy with tourists and families meeting up.
In the event we made it to Penang and by God's provision we ate very well. We reserved tables at each of the following restaurants either on the day itself or the evening before. It reinforced the Bible's message that the most important thing in our lives is to seek first God's kingdom and his righteousness, and to let him take care of everything else.
SATURDAY DINNER: Thara, 5 Lorong Prangin, 10300 George Town. For reservations call +6014 990 1400
We enjoyed all the dishes at this Thai restaurant which we ate with plain rice. The pork knuckle made me proud to be Chinese because Chinese people love pork. Mr Gochugaru said English people love pork crackling, so that was our favourite dish. The light seafood curry served in a whole coconut was tasty and novel. We did not enjoy the piped music which was truly loud and bizarre.
Som Tam: papaya salad
Kha mu tod: crispy pork knuckle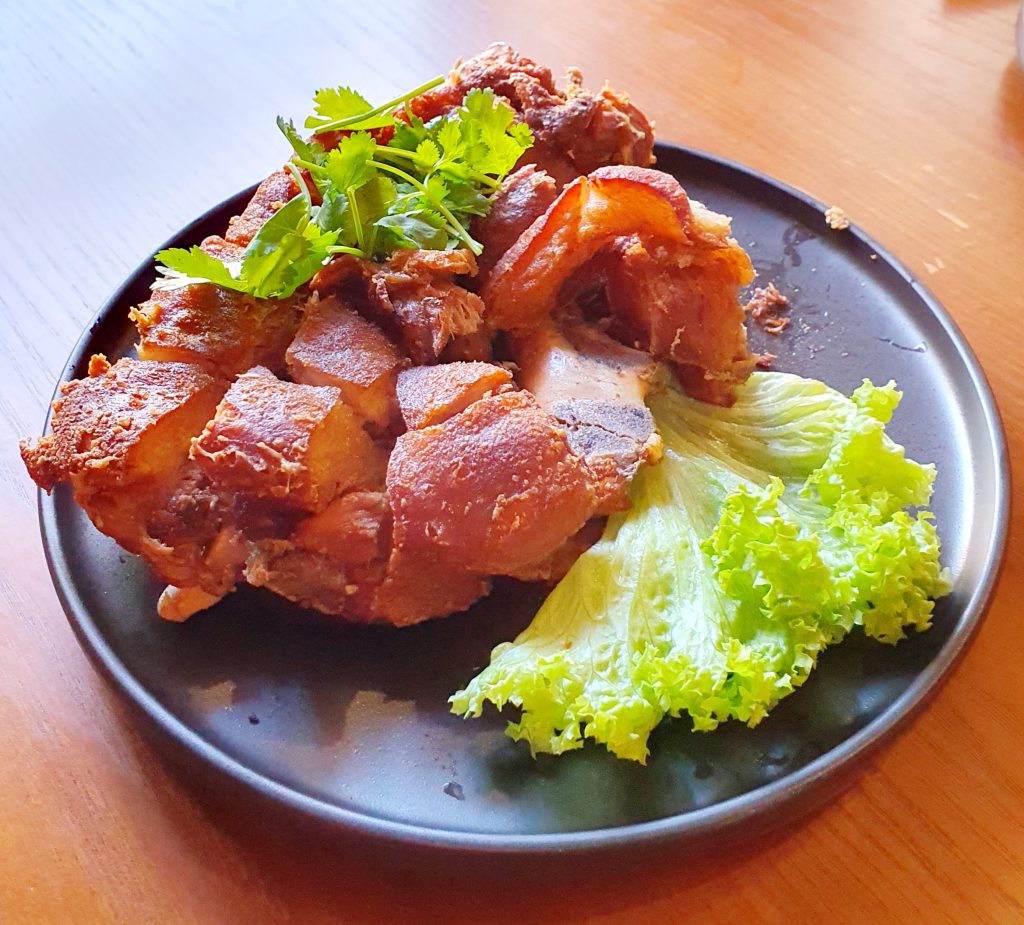 Hor mok talay ma prao: Thai coconut otak-otak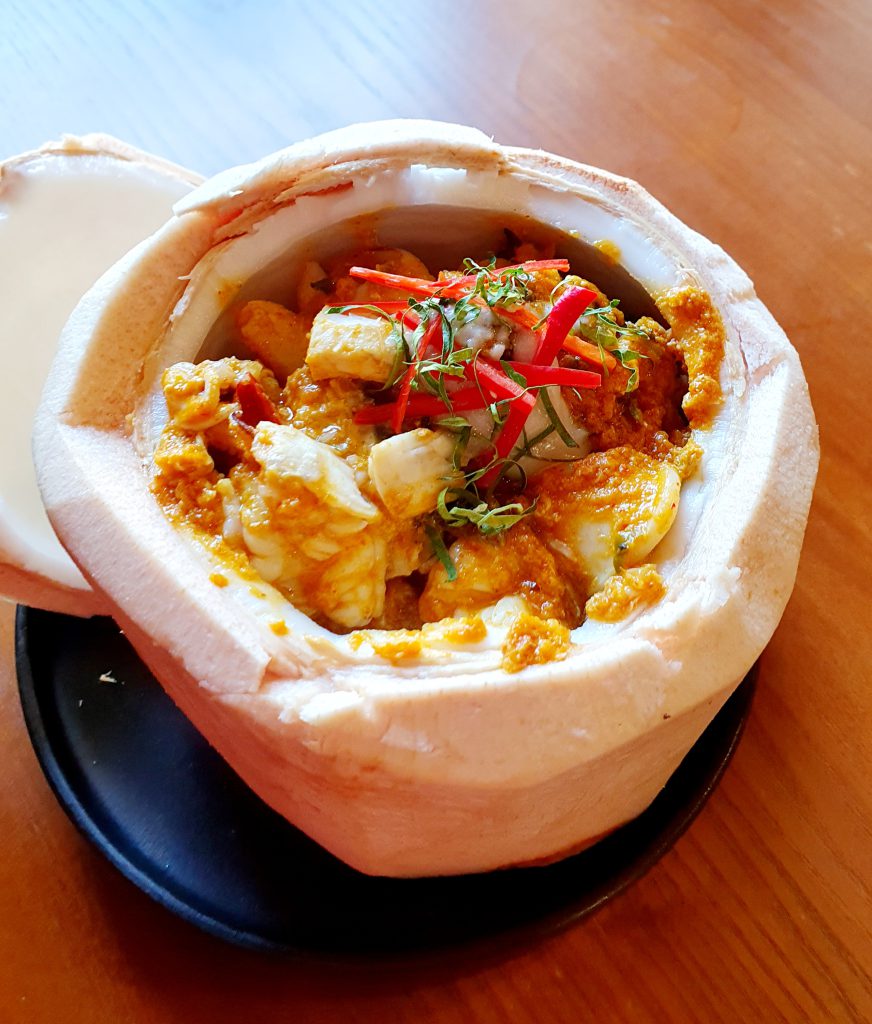 SUNDAY LUNCH: Auntie Gaik Lean's Old School Eatery, 1 Lebuh Bishop, 10200 George Town
My top tip to reserve a table here is to send a WhatsApp message on +6017 434 4398. Be super polite. Adding that you have not been to Penang for 30 years will not hurt, but don't tell lies. If you are unable to get a table (they close on certain days) there are six other Peranakan restaurants listed in the guide.
Auntie Gaik Lean was present in the dining room but we were slightly taken aback by the choices on the menu (how to choose between three chicken dishes which all sounded good?) and thus not in the right frame of mind to approach her for a chat. I am sure she would have been game for that, as was Violet Oon on a previous visit to her eponymous restaurant in Singapore.
We enjoyed the fish curry best and the jiew hu char least. Service is brisk and you must know what you want to order as soon as you sit down, which is not ideal for first-timers. It is best to come here with a large group of friends or family so you can try a few more dishes. We skipped breakfast, had a swim and gave it our best shot, as you can see below.
Lor bak: five-spice chicken (usually pork) rolls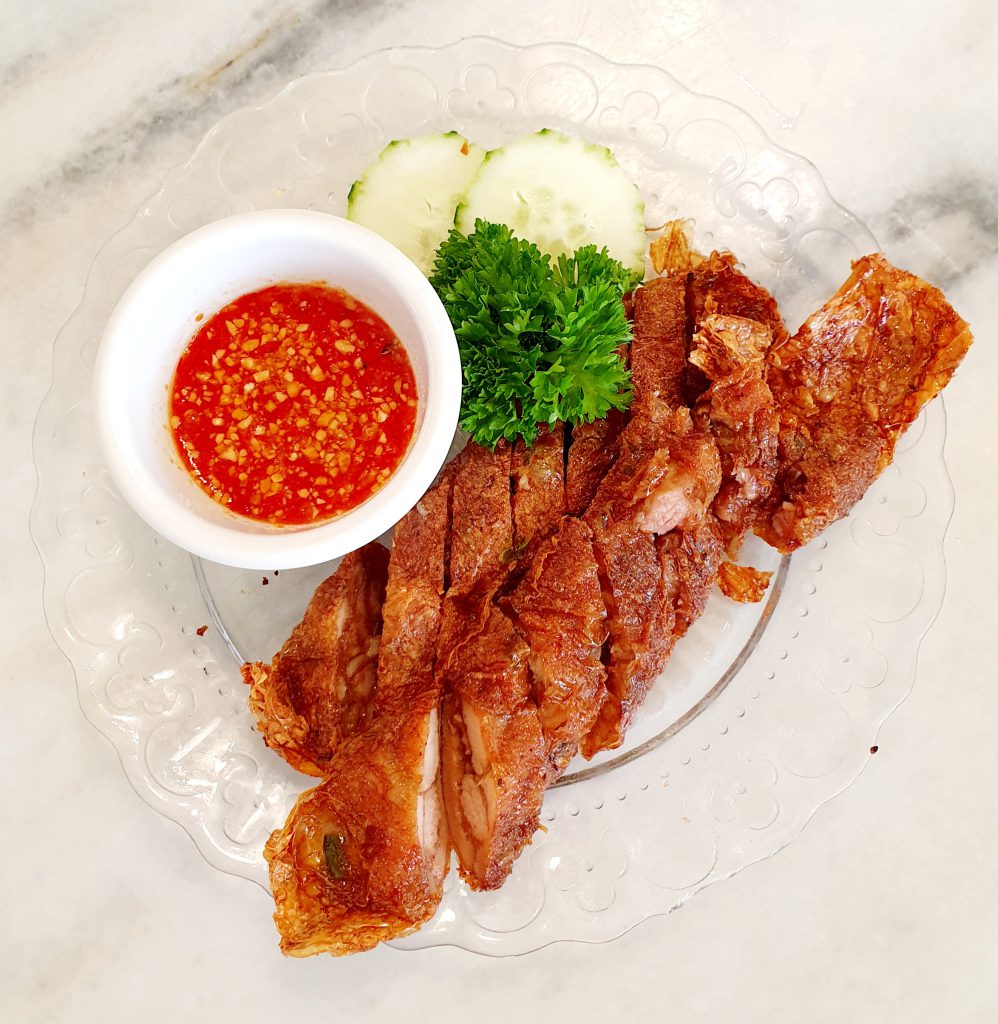 Jiew hu char: order only if you like dried cuttlefish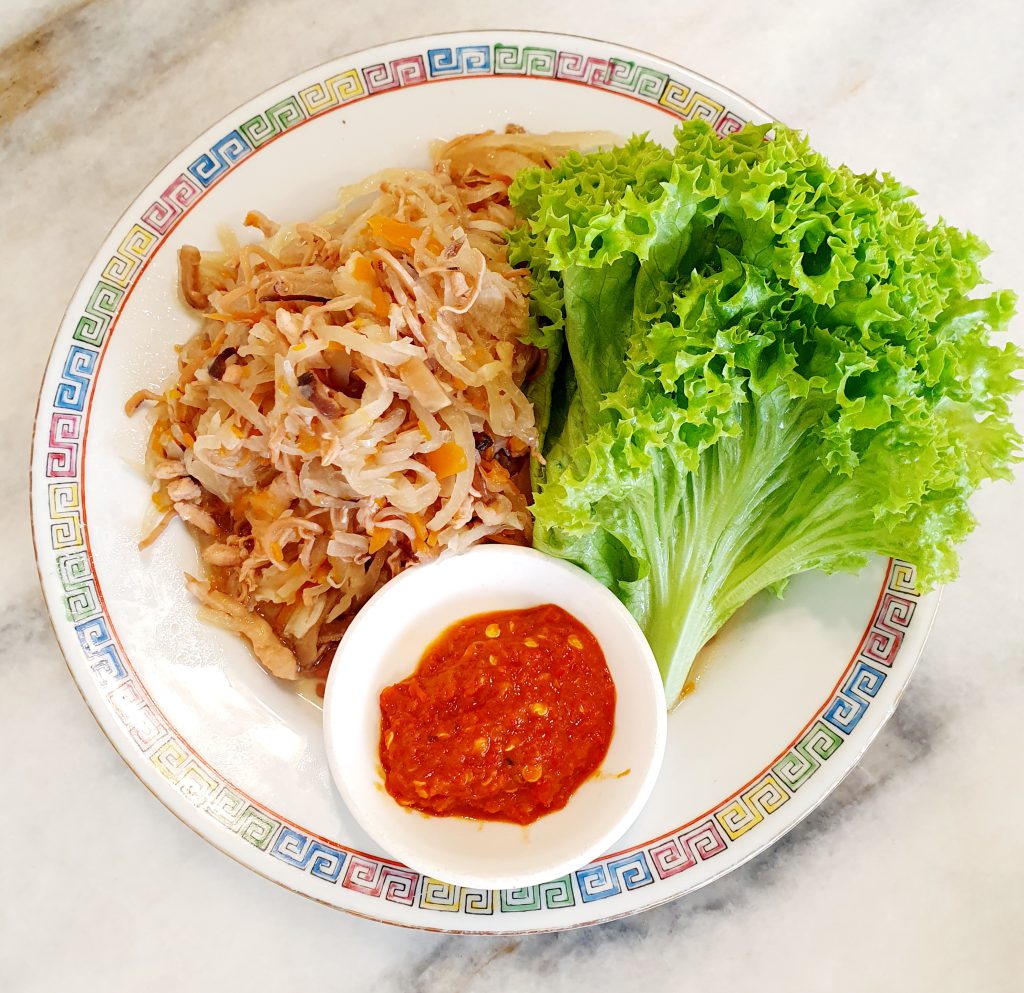 Fish curry tumis: tamarind fish curry with ladies finger (okra)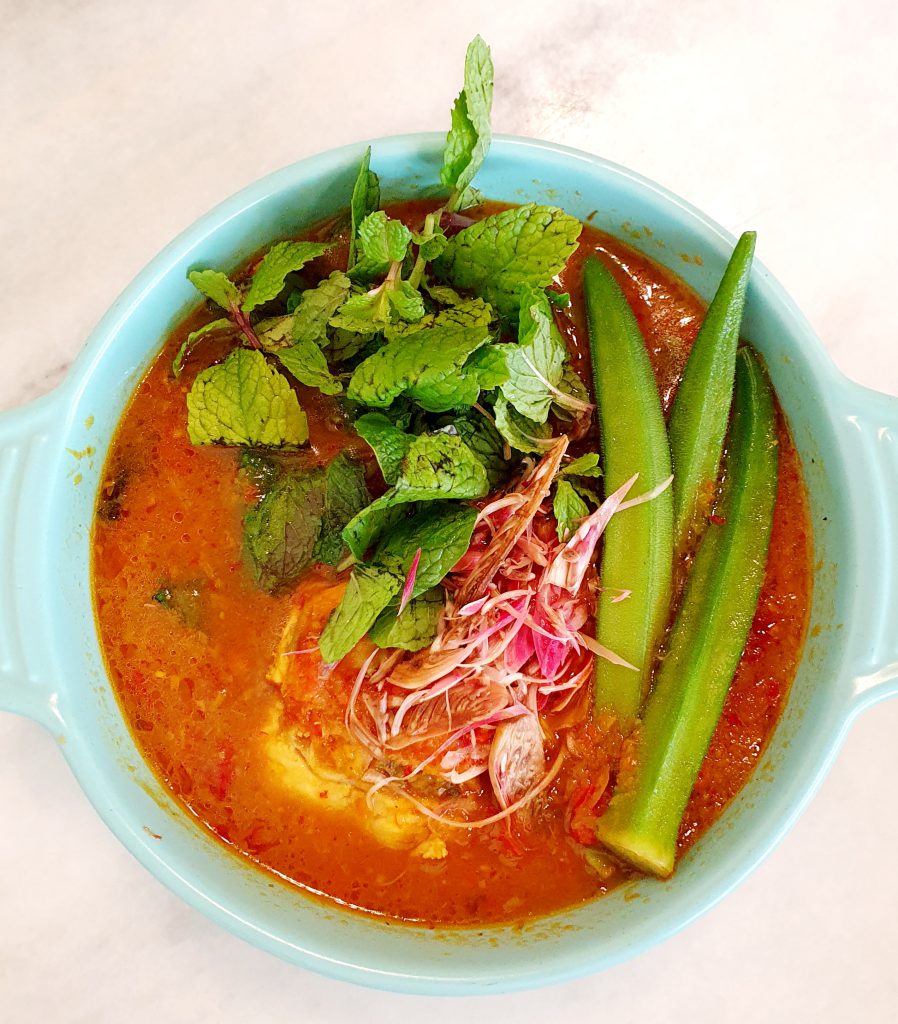 Chicken rendang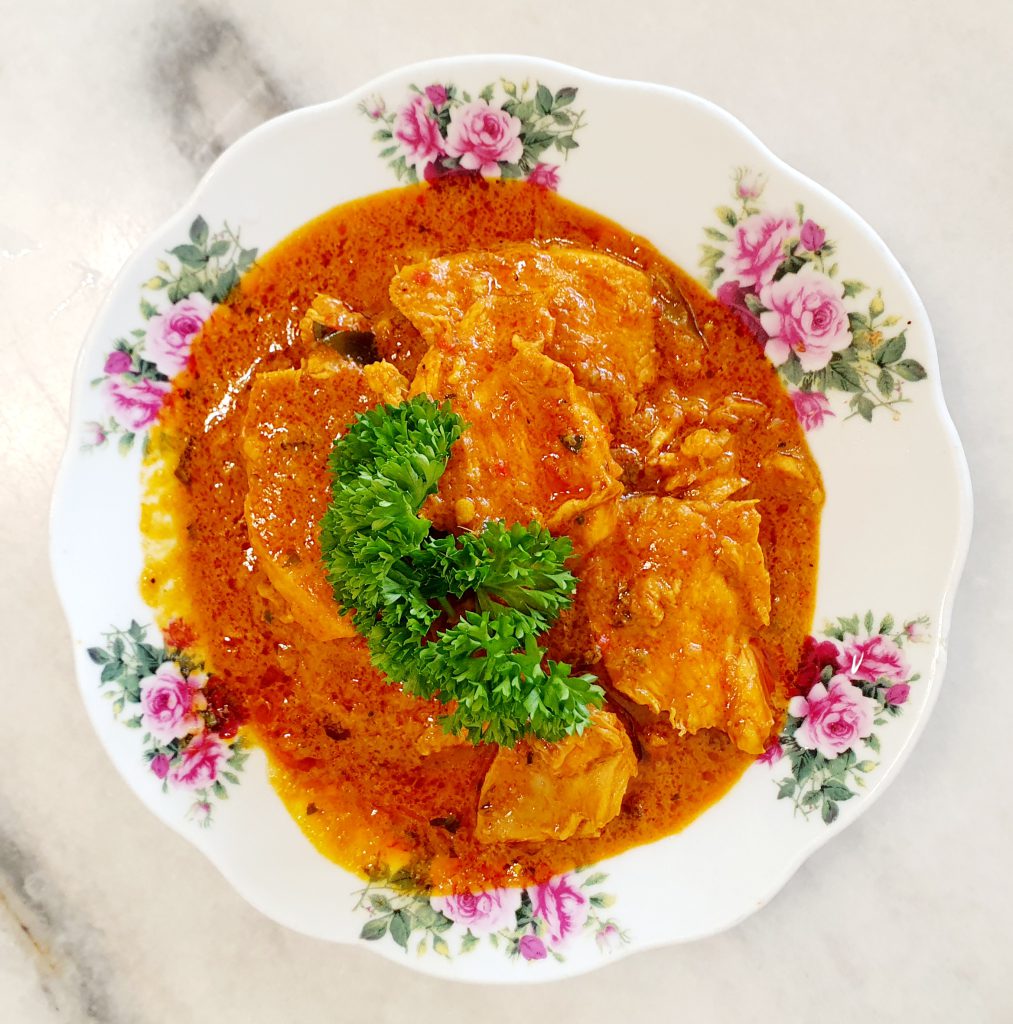 Nasi ulam: mixed herbs rice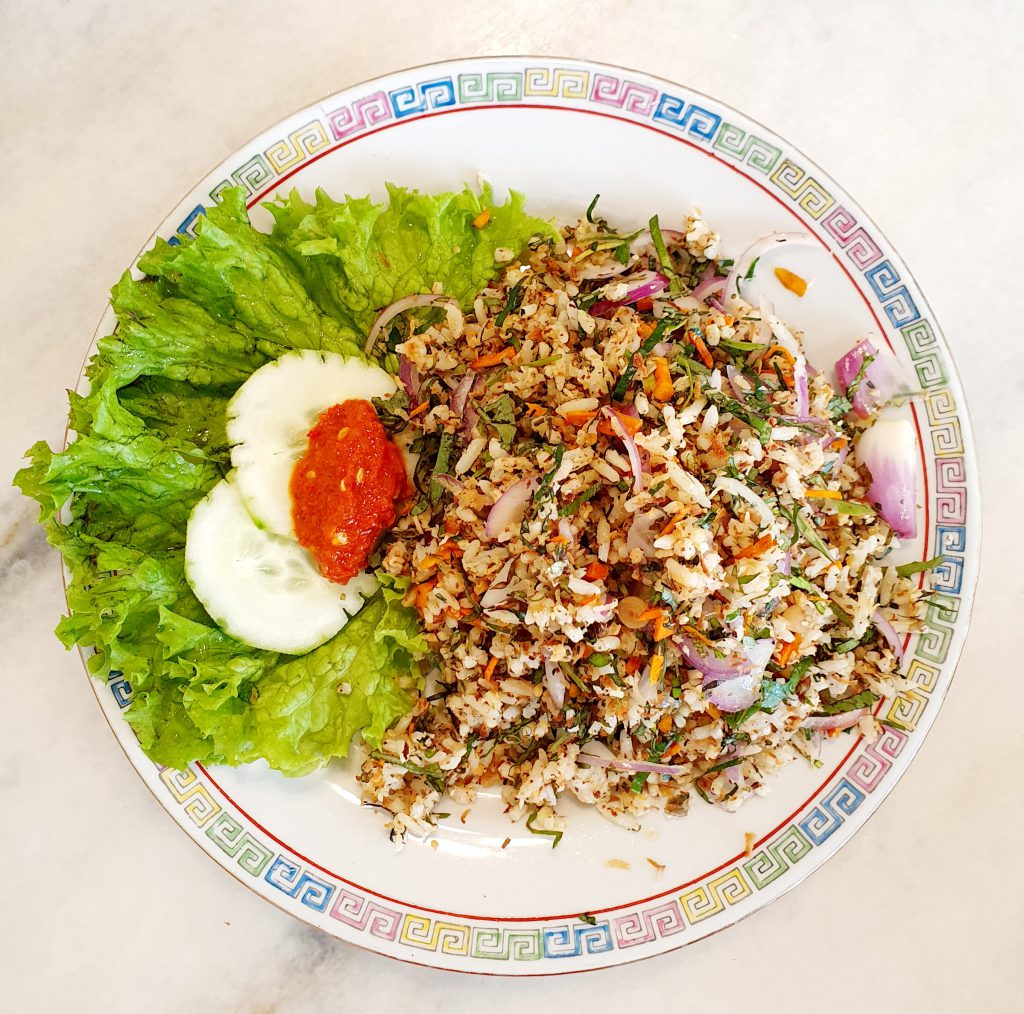 The next post will feature three more restaurants from the Michelin list: Communal Table by Gēn (Sunday dinner), Kebaya Dining Room (Monday dinner) and Bao Teck Tea House (Tuesday lunch). There are seven recommendations for street food in the list, which many locals already know about. Before we left Penang we tried one of these stalls.
ONE FOR THE ROAD: Ali Nasi Lemak Daun Pisang, Sri Weld Food Court, Lebuh Pantai (Beach Street), 10300 George Town
I know I have waxed lyrical about the location of The Prestige Hotel. What more can I say? Ali's nasi lemak stall is a two-minute walk away. Each banana leaf-wrapped packet of simple coconut rice with sambal costs RM 2.50 (around 50 pence) regardless of whether it has chicken, prawn, cuttlefish or anchovies in it. I bought four packets to bring to Ipoh as a teatime snack, to share with Ipoh Cousin and her husband. We agreed that this was cheap and cheerful, not too spicy and not too sweet. In short, a perfect parcel of food for any time of the day.