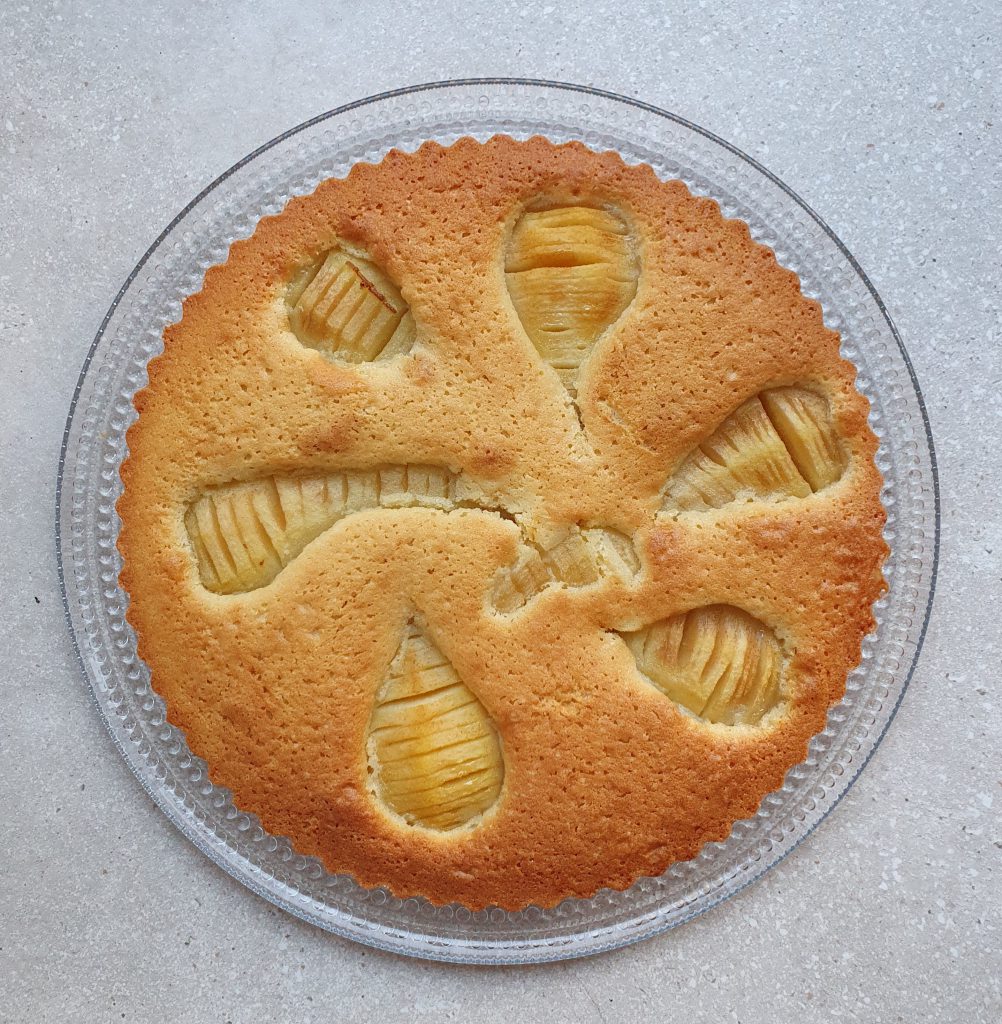 If I had to admit to any fear, it is not of FOLO (fear of losing out). What I fear is my cakes not turning out. I have many baking books but I still try not to venture too far from standard recipes.
Last Autumn my mother-in-law was diagnosed as being gluten intolerant. It is serious enough for her to reject any ingredient that has been processed in a factory which also processes items containing gluten.
This year I am challenging myself to re-work a few earlier recipes to make them gluten-free. I found this online article on gluten-free baking very helpful.
I am starting with my Bramley Apple Cake which is a family favourite. The gluten-free plain flour is from Doves Farm's dedicated gluten-free business called Freee. The blend of rice, potato, tapioca, maize and buckwheat flours is naturally gluten-free.
Doves Farm's gluten-free plain flour and gluten-free baking powder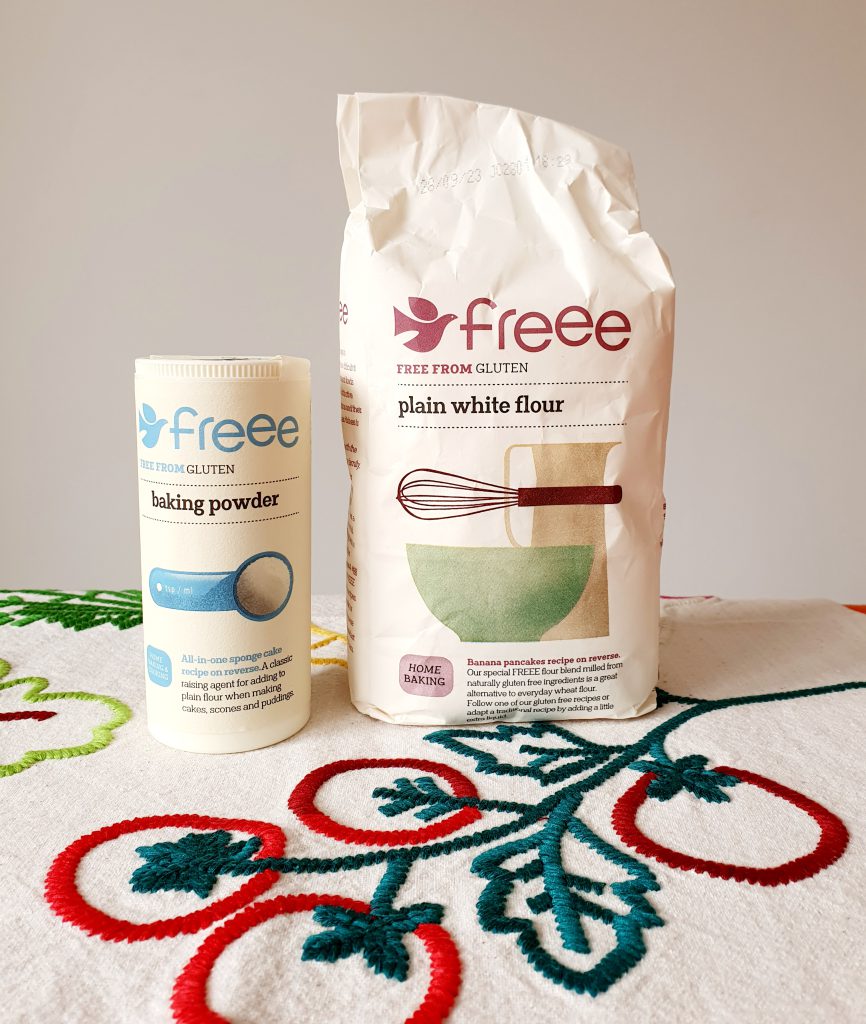 I made the cake to use up some pears and clotted cream, and added freshly grated ginger. Otherwise, a straightforward substitute of Freee (gluten-free) flour for regular wheat flour will work in the original apple cake recipe. I cannot vouch for other brands or home-made blends of gluten-free flour.
The texture of the cake was slightly drier than one made with regular wheat flour, but the taste was very good. I would suggest serving the cake with custard or ice cream if it is used as a dessert.
This cake can, of course, be made with regular wheat flour and regular baking powder if you are not gluten-intolerant.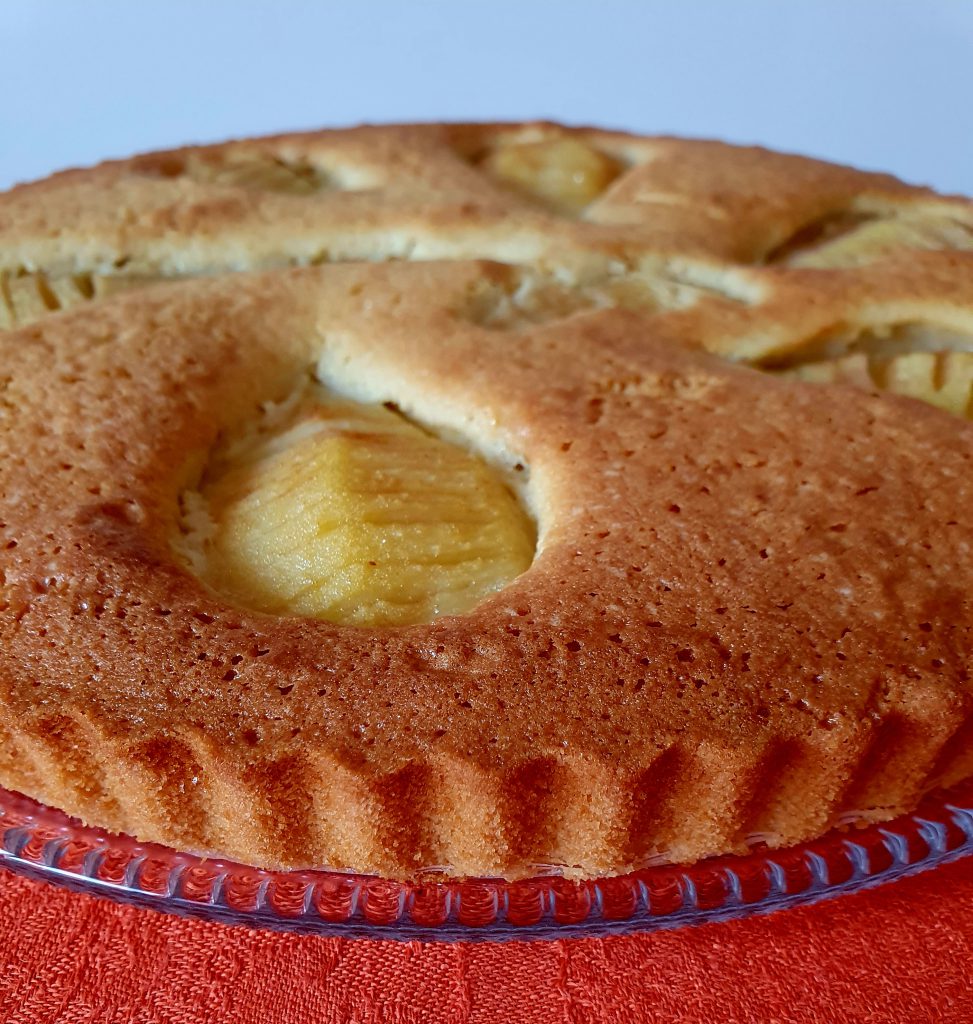 For the Cake:
3 semi-ripe pears, around 160 g each (I used conference pears)
80 g unsalted butter, softened
50 g clotted cream
3 large eggs
150 g sugar
20 g grated ginger, soaked in 4 tablespoons milk
150 g Freee (gluten-free) plain flour
50 g ground almonds
3 teaspoons Freee (gluten-free) baking powder
A pinch of salt
You will also need a 26 – 28 cm round loose-bottom baking tin, sides greased with butter and bottom lined with baking parchment. I used a 27 cm x 3 cm fluted flan tin from Silverwood. I used a Thermomix but the cake batter can also be mixed by hand, using a hand-held electric beater or a food processor. It really is that simple.
How to Make:
Preheat the oven to 180°C/ 350°F.
First peel the pears. Halve each pear and cut away the core.
With a sharp knife, make even cuts on the outside of the pear. Make sure the cuts are half way and not completely through, as the pear needs to remain in one piece. Set the pear halves aside.
To make the cake batter, place the butter, clotted cream, eggs, sugar, ginger, milk, flour, ground almonds, baking powder and salt in the TM mixing bowl.
Mix 20 seconds /speed 6. Scrape down the sides of the bowl with a silicon spatula.
Pour the cake mixture into the prepared cake tin and spread evenly.
Place the reserved pear halves on top, in a circle.
Bake in the preheated oven for 35 – 40 minutes, or until the feels firm when touched. A metal skewer inserted in the centre should come out clean.
Cool the cake in the tin for around 10 minutes before removing it and placing on a serving plate.
Before and after baking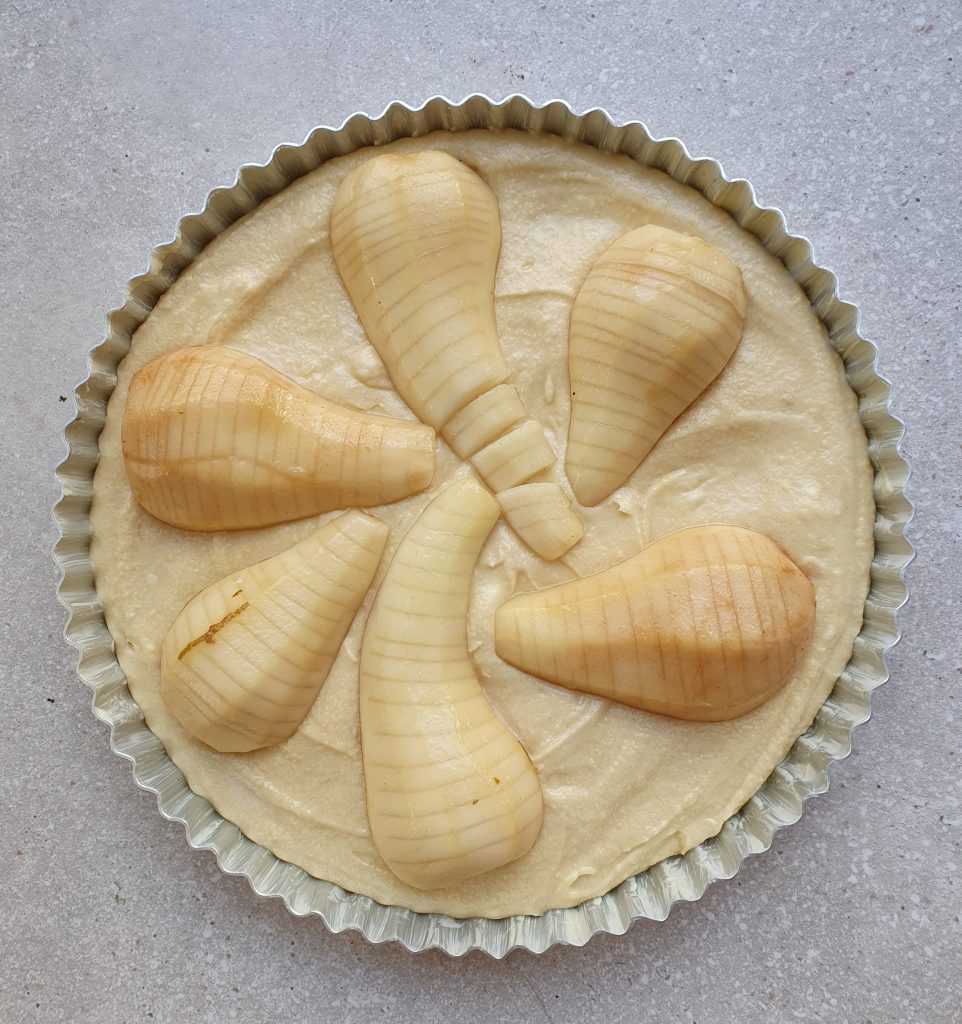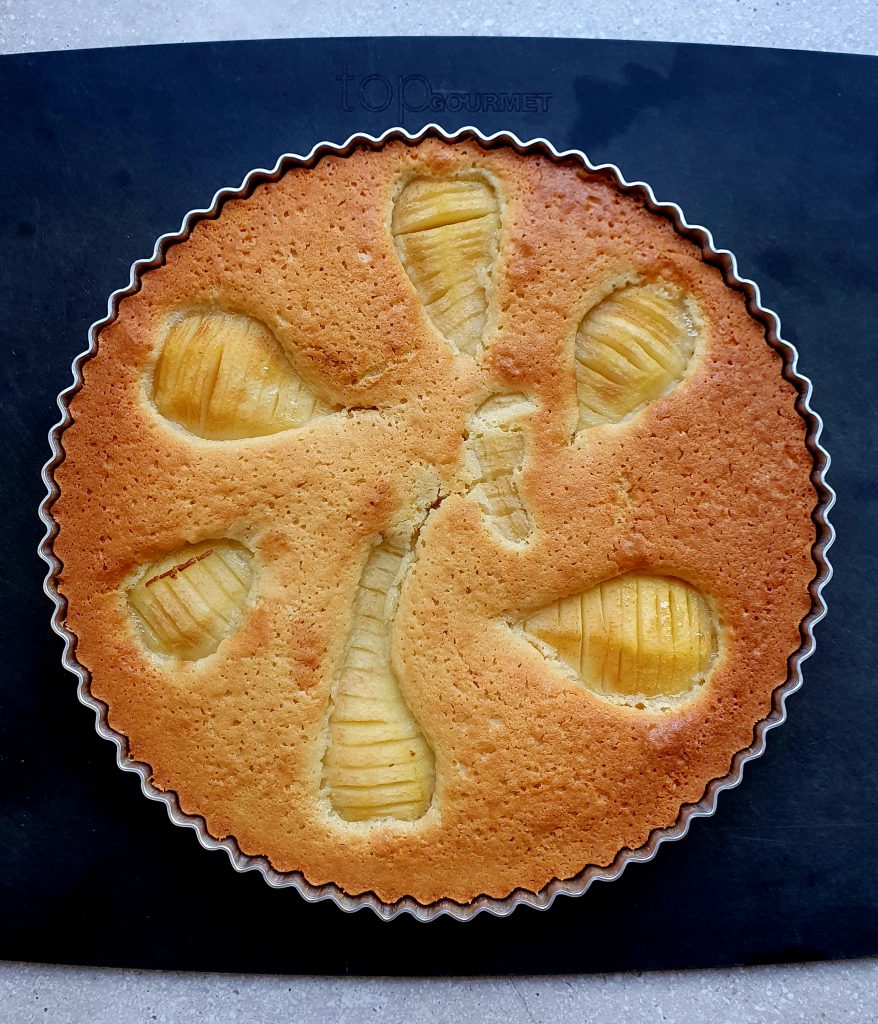 The cake can be served as it is or with vanilla ice cream, clotted cream or custard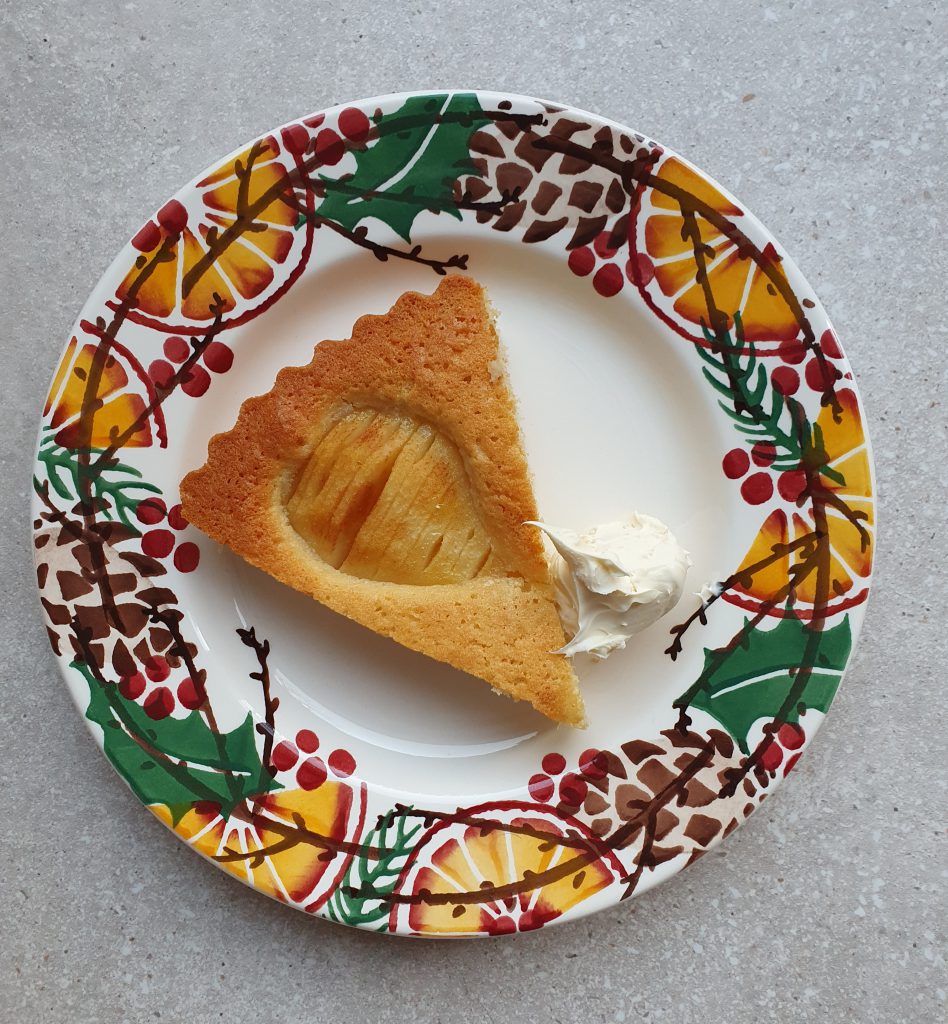 Next up, I might try a gluten-free version of my chocolate brownies, followed by banana and poppyseed cake. I feel like an adventure is around the corner.