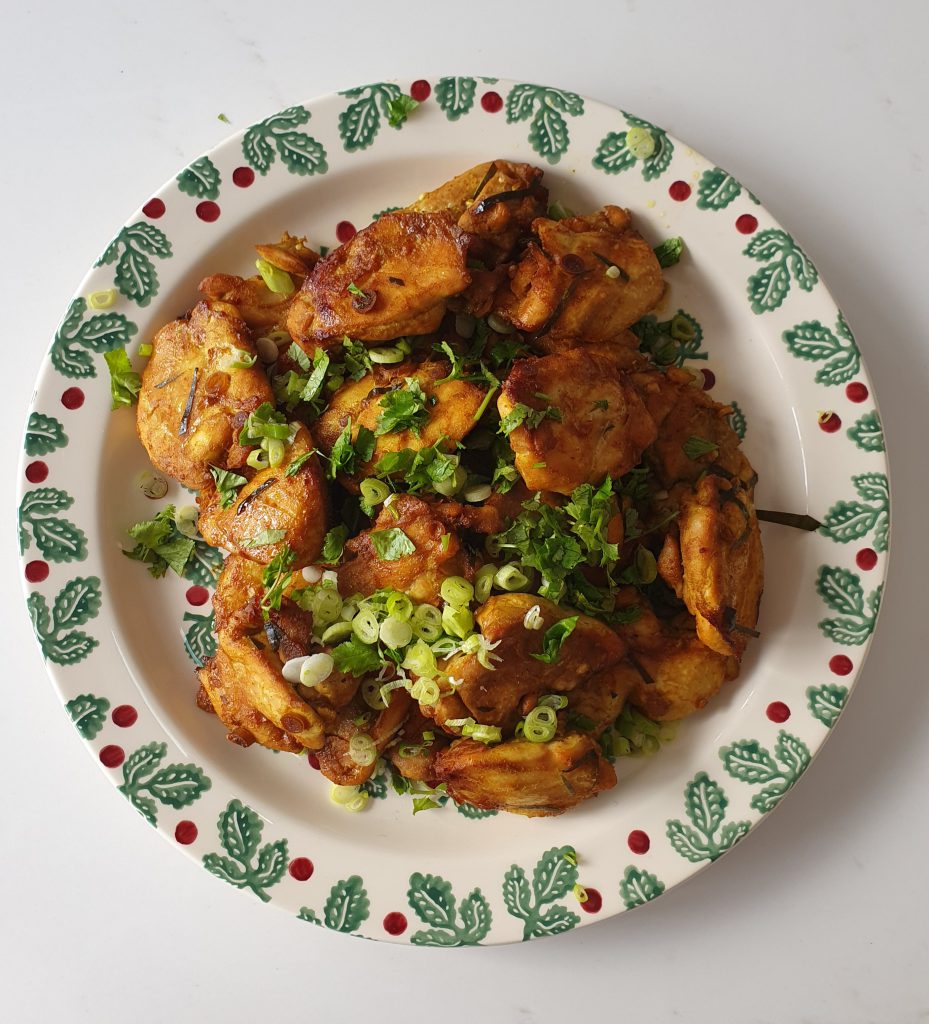 I don't have to be perfect, I just need to be better than John Lewis. This was what I repeated in my head this morning.
Specifically, my food, table setting and welcome just needs to be better than what the 5th Floor Cafe at John Lewis in Oxford Street offers.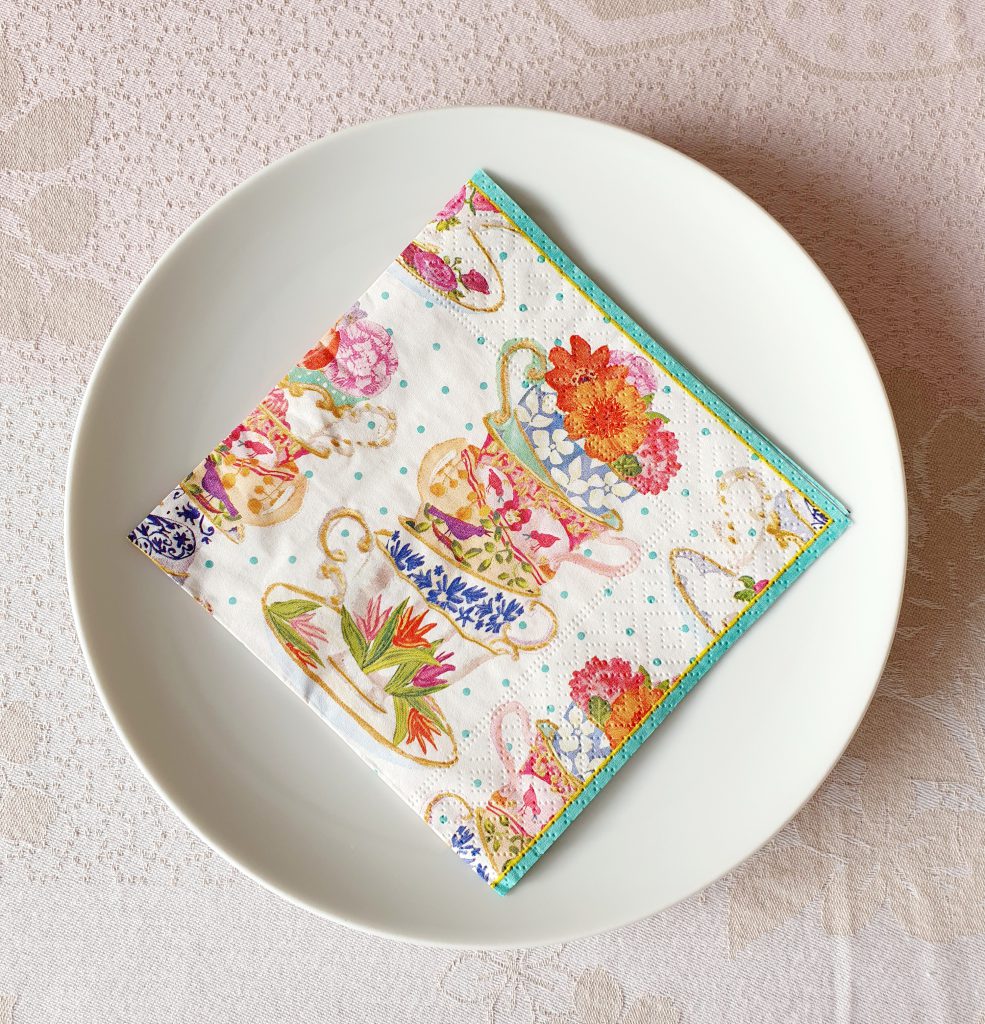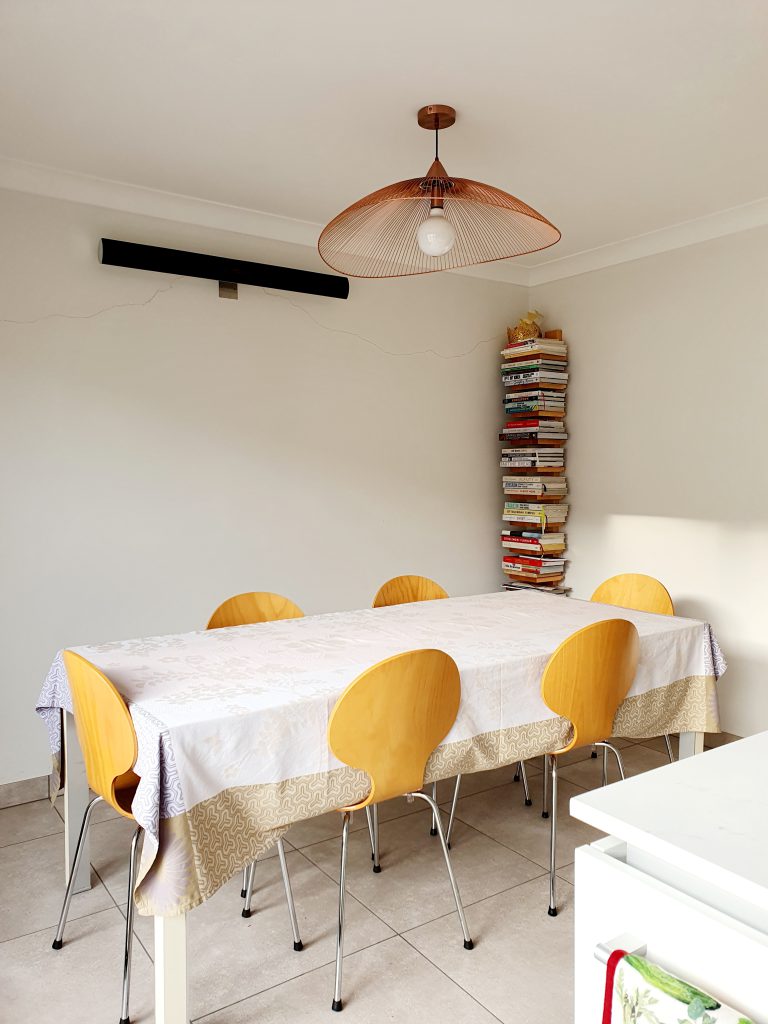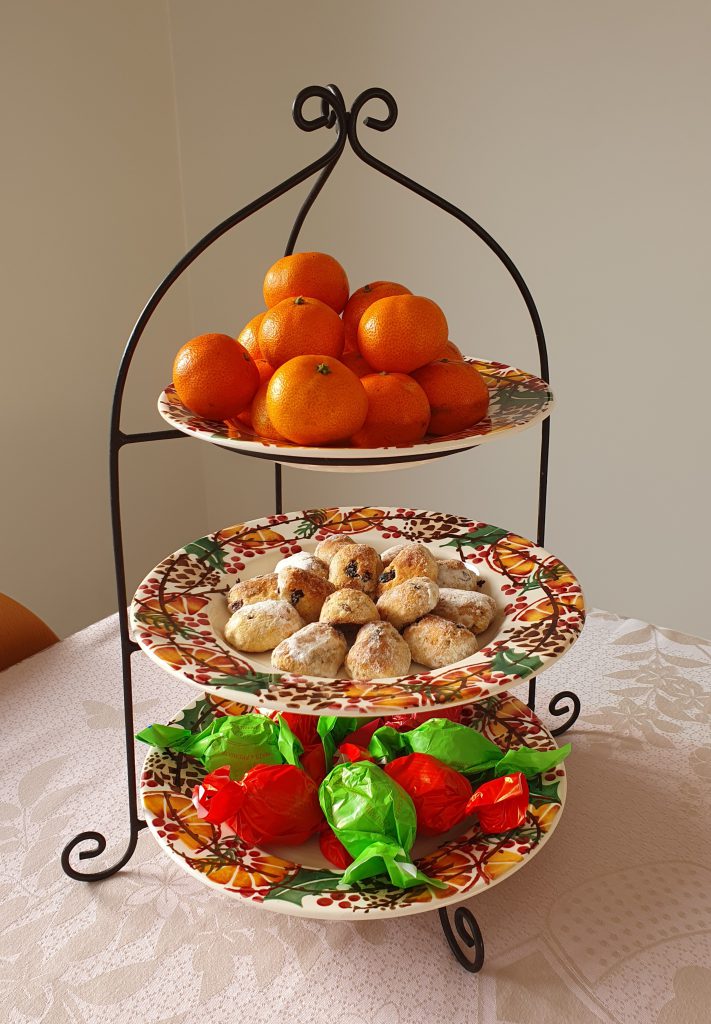 I have been a long-term member of a church Bible study group. Over time the ladies and I have come to acknowledge, understand and pray over each other's struggles. Some of the ladies have moved away but once a term we gather to share lunch. By default the suggestion is to meet in the cafe at John Lewis for the sake of convenience.
If I am in London then I always host lunch, because these ladies have travelled a long way to get here: the furthest comes from the South of France, the second furthest from Chard in Somerset and the third furthest from Cheltenham in Gloucestershire. The nearest comes from just down the road in St John's Wood. Our ages range between late-30s to early-80s.
What worries me, beside my cakes not turning out, is not being prepared to host lunch. I don't always have much time to clear the kitchen surfaces, clean the house and prepare all the dishes I have planned when we first set the date to meet. The busyness of life creeps up and I am often left with a thought that I really should leave this to an outside caterer.
It is a good morning if I can get the cups ready before my guests arrive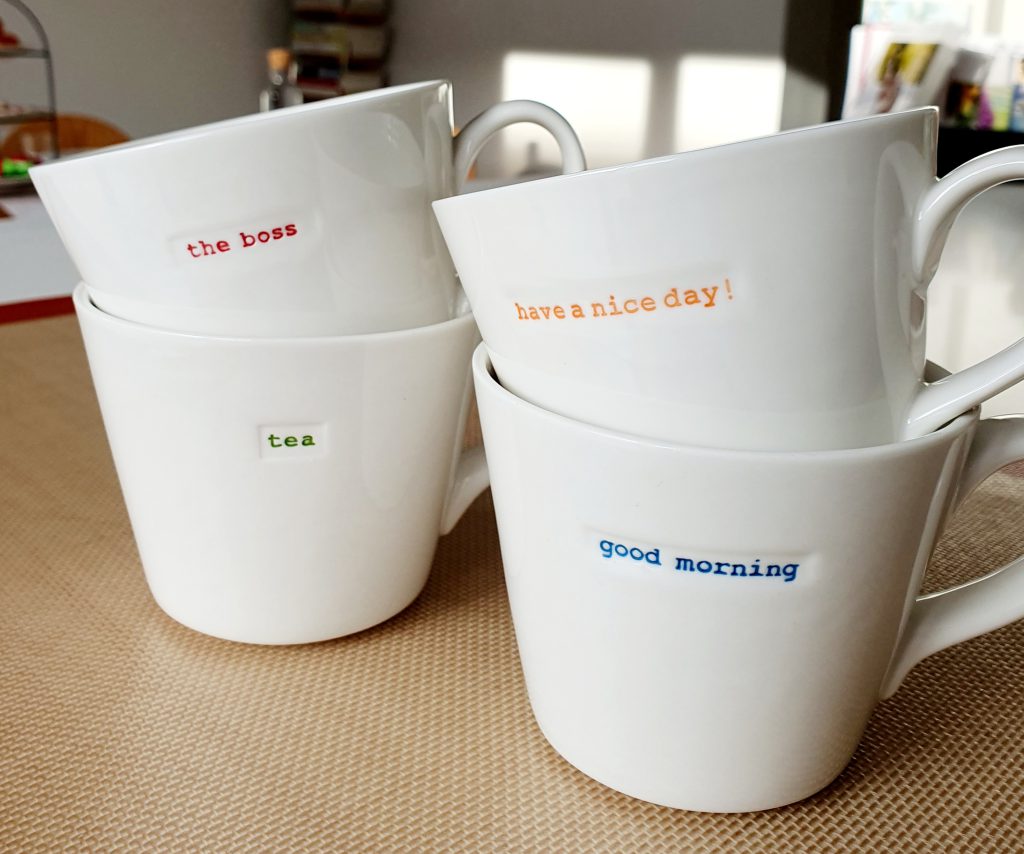 Last night we had seven around the table for dinner and the children chatted to way past midnight. This morning I told myself: work smart, clean hard, be less ambitious. You don't have to be perfect, you just have to better than John Lewis.
So I ditched the gado-gado salad as it meant making a peanut sauce, and instead made a green vegetable curry using a jar of ready-made curry paste and a can of coconut milk. I fried some garlic and shallots in olive oil to add to some basmati rice which the clever rice cooker steamed and kept warm until we were ready to eat.
The one thing I took time over was the grilled chicken. Since my early days of marriage I have relied on a recipe by Madhur Jaffrey. Having made it so many times, I more or less throw together the ingredients and give a final tasting when the chicken is ready. The problem is that I often get asked for the recipe, and then have to either send the original or make up something on the spot based on what I remember of that day's ingredients.
The original recipe from Madhur Jaffrey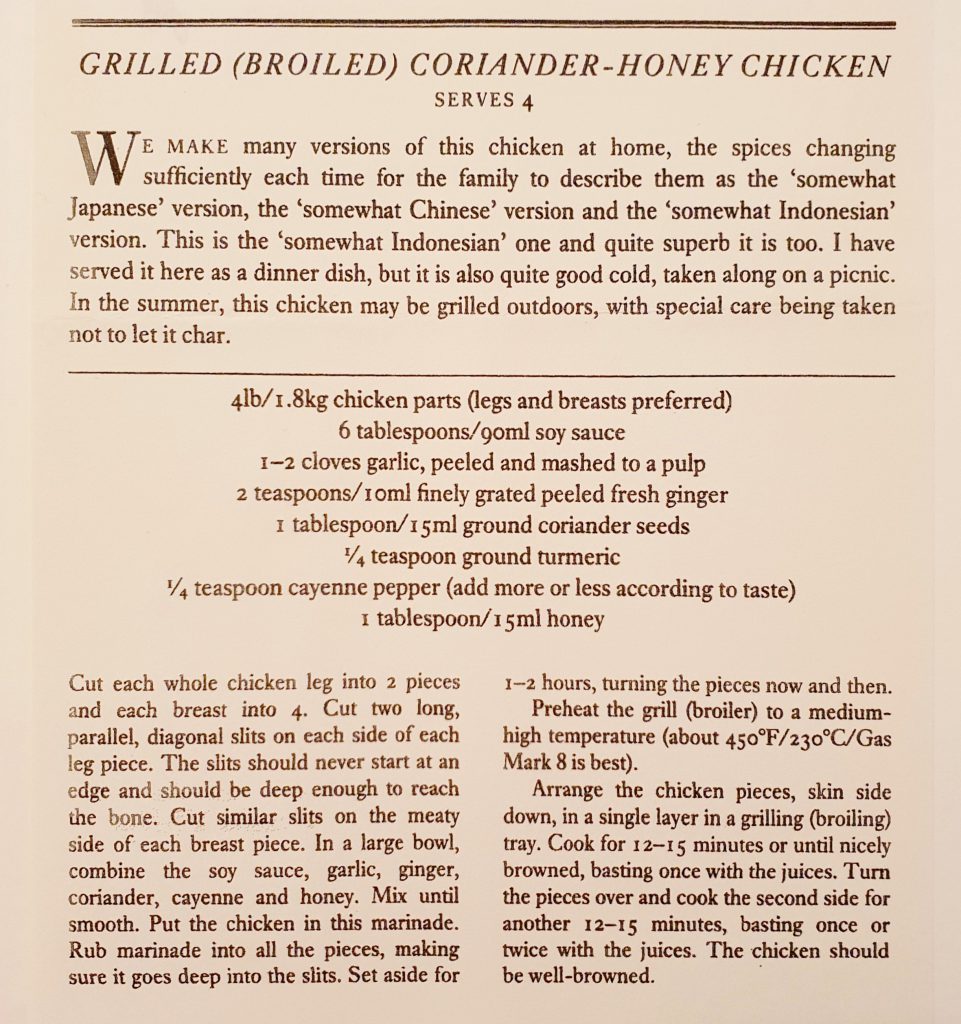 The grilled chicken I cooked for lunch today was particularly good. Later, when reading the original recipe, I realised it was substantially different. This is good progress, I tell myself, and I should share today's recipe with my friends and family.
For the Chicken:
(serves 8)
1.5 kg boneless and skinless chicken thighs
100 ml soya sauce
100 ml clear honey
2 teaspoons ground coriander
2 teaspoons ground cumin
1 teaspoon turmeric
6 cloves garlic, crushed
6 lime leaves, centre stalk removed and sliced thinly
2 stalks lemongrass, sliced thinly
1 tablespoon olive oil
Chopped spring onion and coriander leaves, to serve
How to Make:
Place all the ingredients, except the chicken, in a large mixing bowl. Stir to make a marinade.
Cut the chicken thighs into even-sized pieces i.e. leave the smaller ones alone and cut the larger ones in half.
Make a small slit in each piece of chicken to allow the marinade to permeate the meat.
Toss the chicken pieces in the marinade and set aside for 15 minutes.
Heat the oven grill – I used a full grill on 180 C, but the point is to use a high grill heat on whatever oven setting you have.
Place the chicken in one layer on a large tray and grill for 15 – 20 minutes on one side. Turn the chicken over and grill for a further 10 minutes. The grilling time depends on your oven so please check often to prevent any burning.
Remove the chicken from the oven and place on a large plate. Return the plate to the oven (heat switched off) to keep warm.
Scrape the chicken juices into a small pot and boil on a medium heat until reduced. Taste to check the balance of salty and sweet, and add either more soya sauce or more honey if necessary.
Serve the sauce separately or pour over the grilled chicken.
For dessert I made a tried and tested pineapple-upside-down cake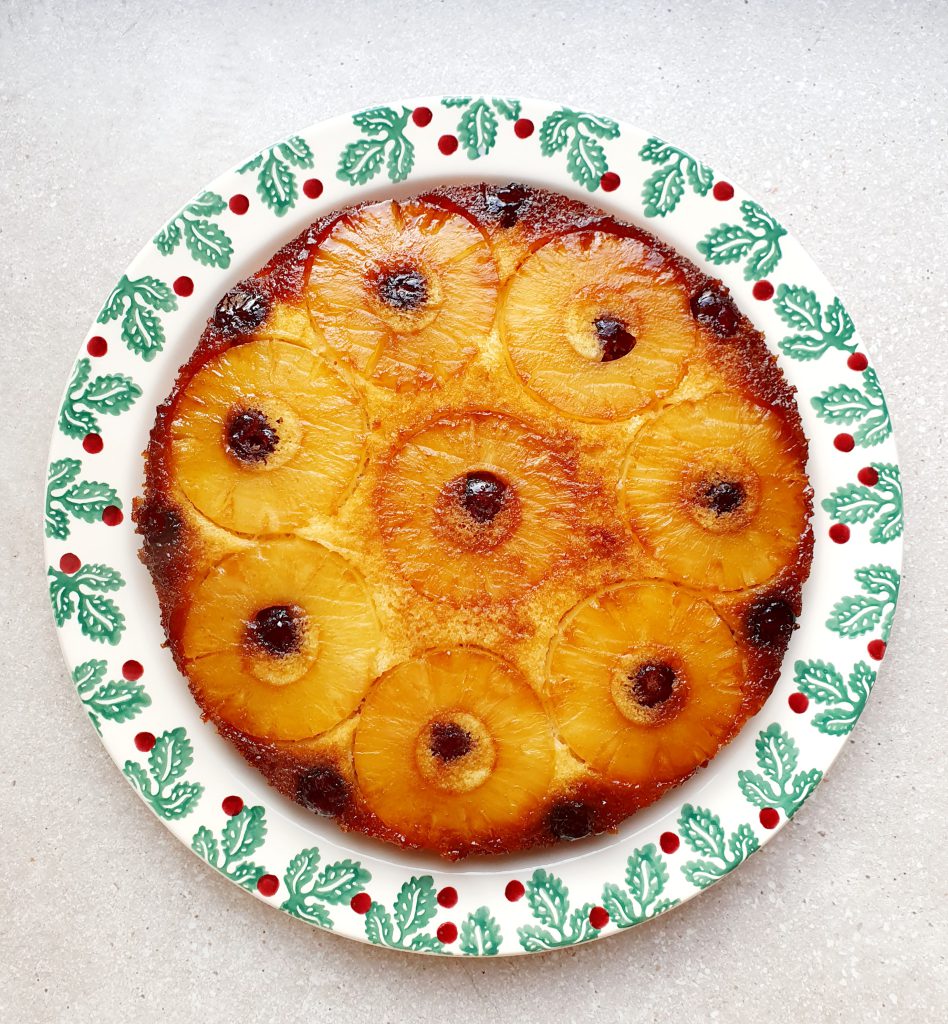 The Book:
Madhur Jaffrey's Cook Book: Food for Family and Friends, by Madhur Jaffrey. This was published in the late 1980s and is now out of print. Used copies are available second-hand.