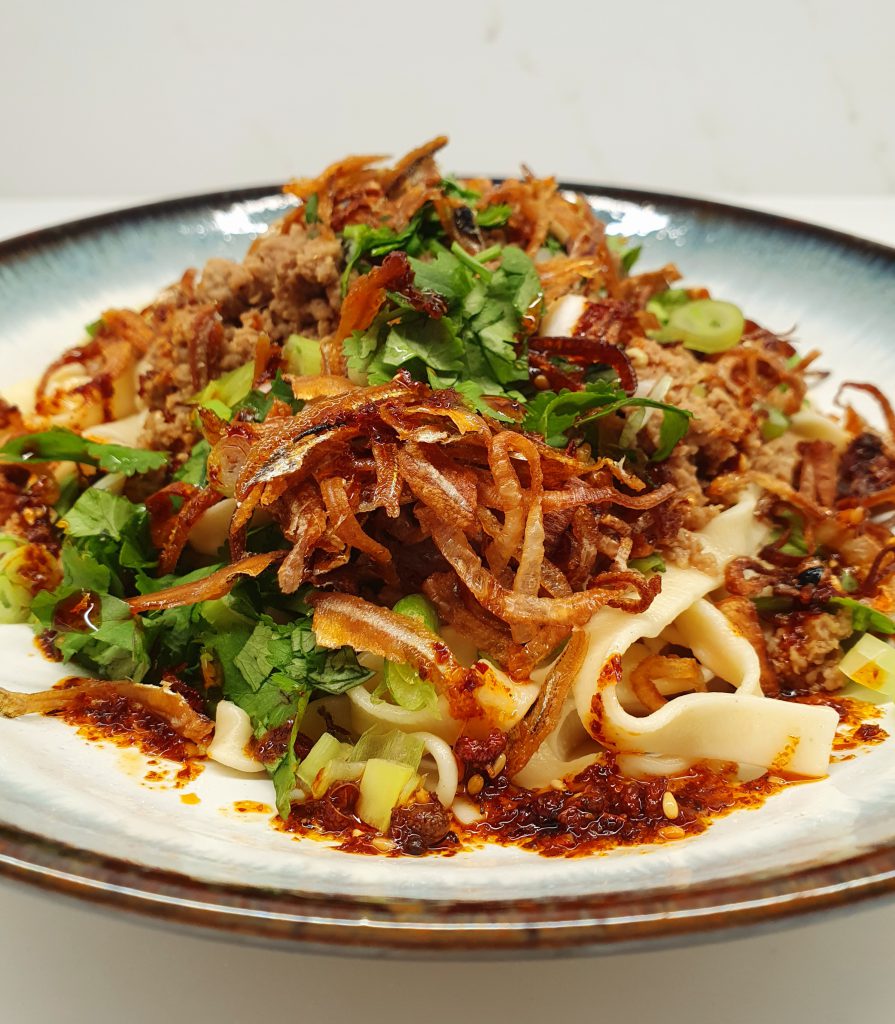 I feel a bit sad writing about 板麵 pan mee.
Recently my mother has been a bit muddled in her memory and sequencing. Everyday activities have become a challenge. On my last trip to KL I was given this for my lunch. My mother had forgotten that I requested chee cheong fun (rolled rice noodles) and initially she had offered to bring back wantan mee (roast pork noodles). I ate the pan mee, of course, without comment. What can you do?
The intriguing thing about the pan mee stall is that the flat wheat noodles are made by hand on-site, using a pasta roller. In recounting this to my family I described this dish as a sort of Chinese 'spag bol'. Minced pork is placed on top of the noodles and topped with crunchy deep-fried shallots and anchovies. Spring onions and coriander add freshness and colour. Chilli oil brings richness and heat.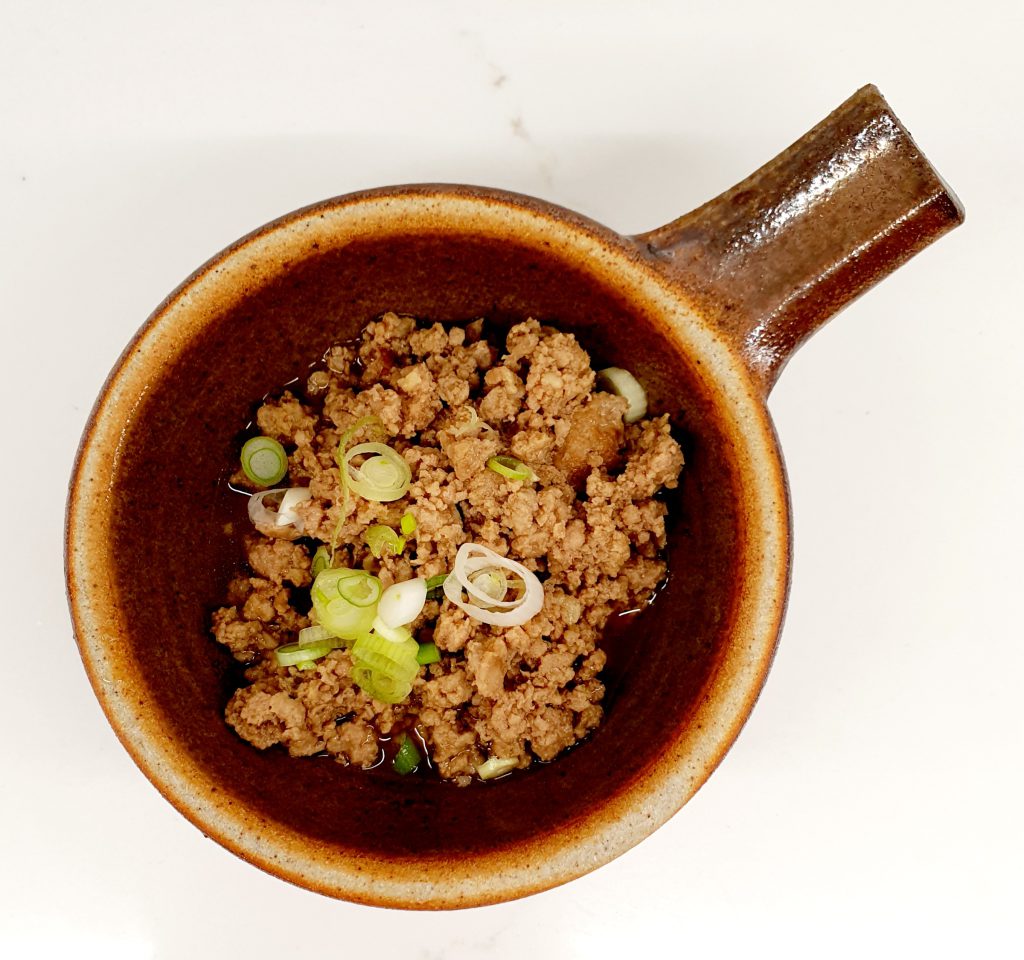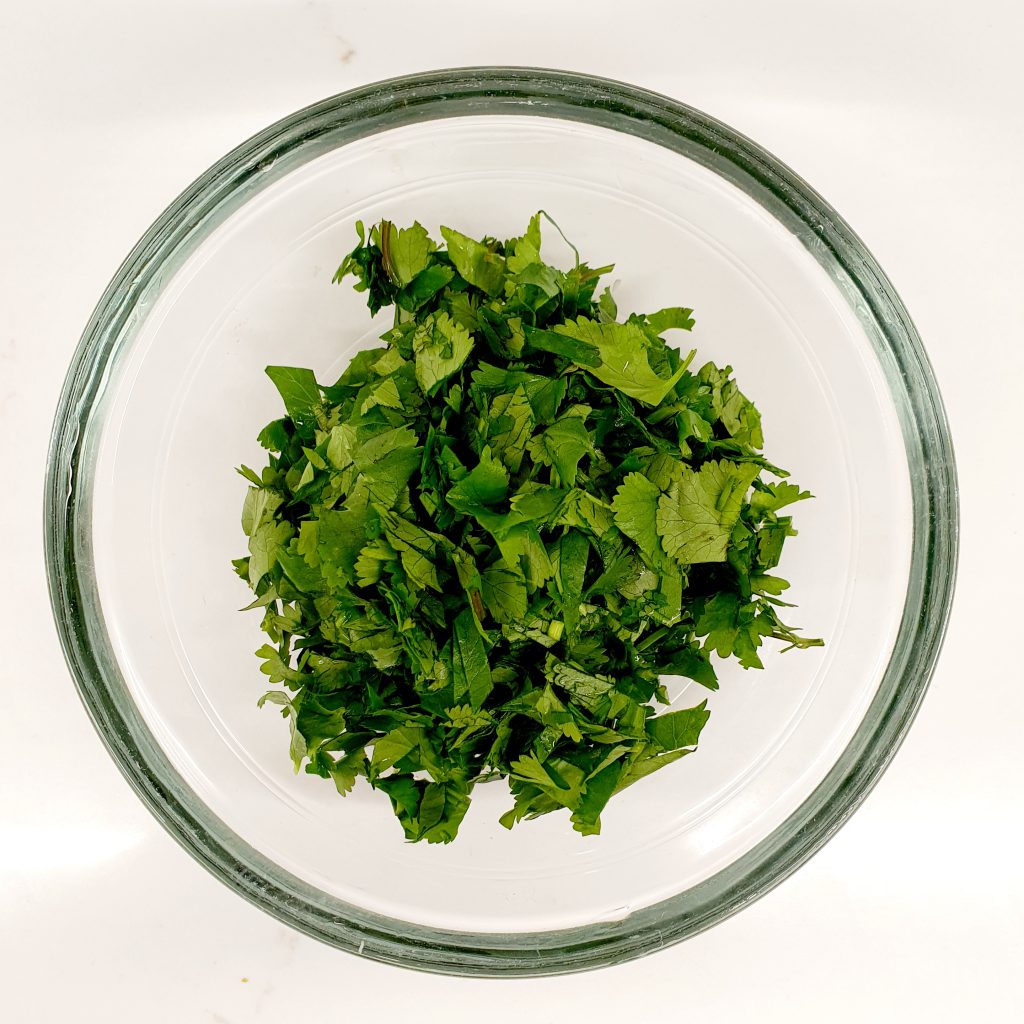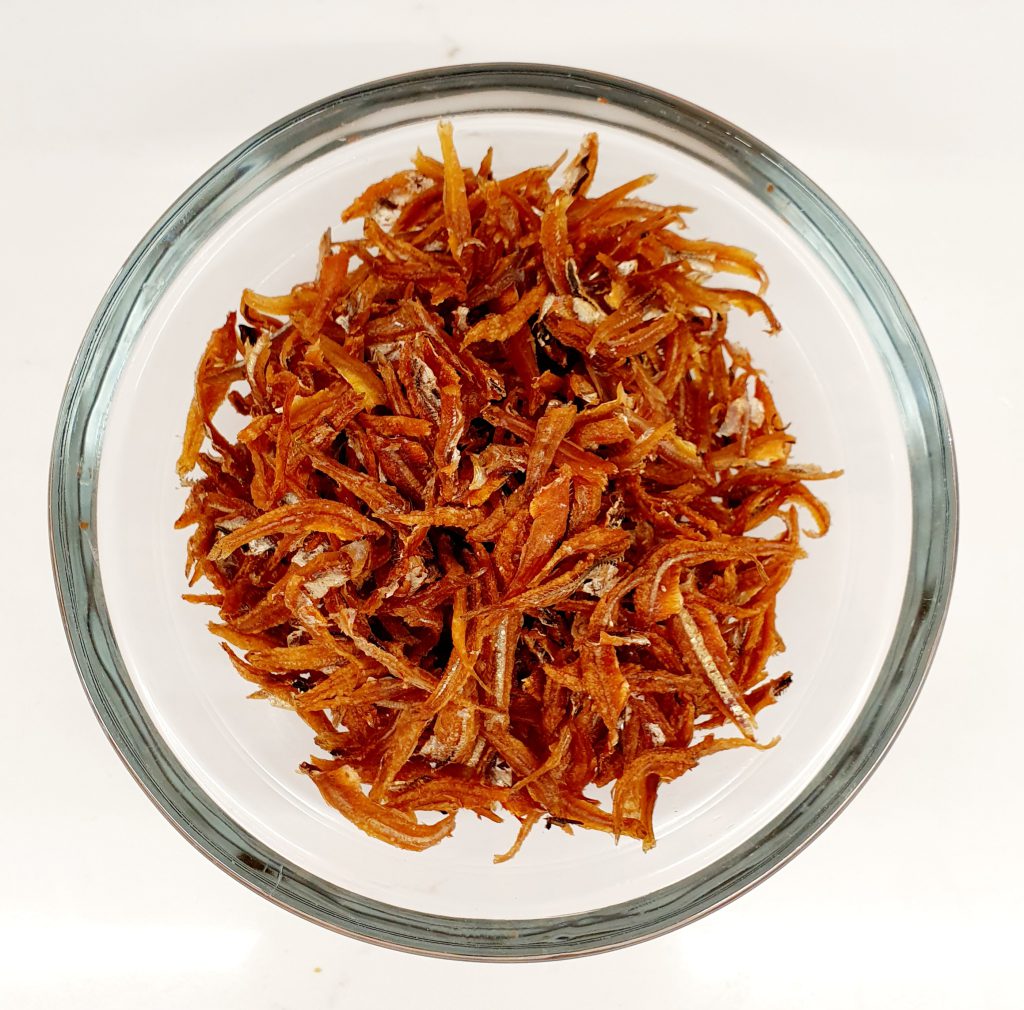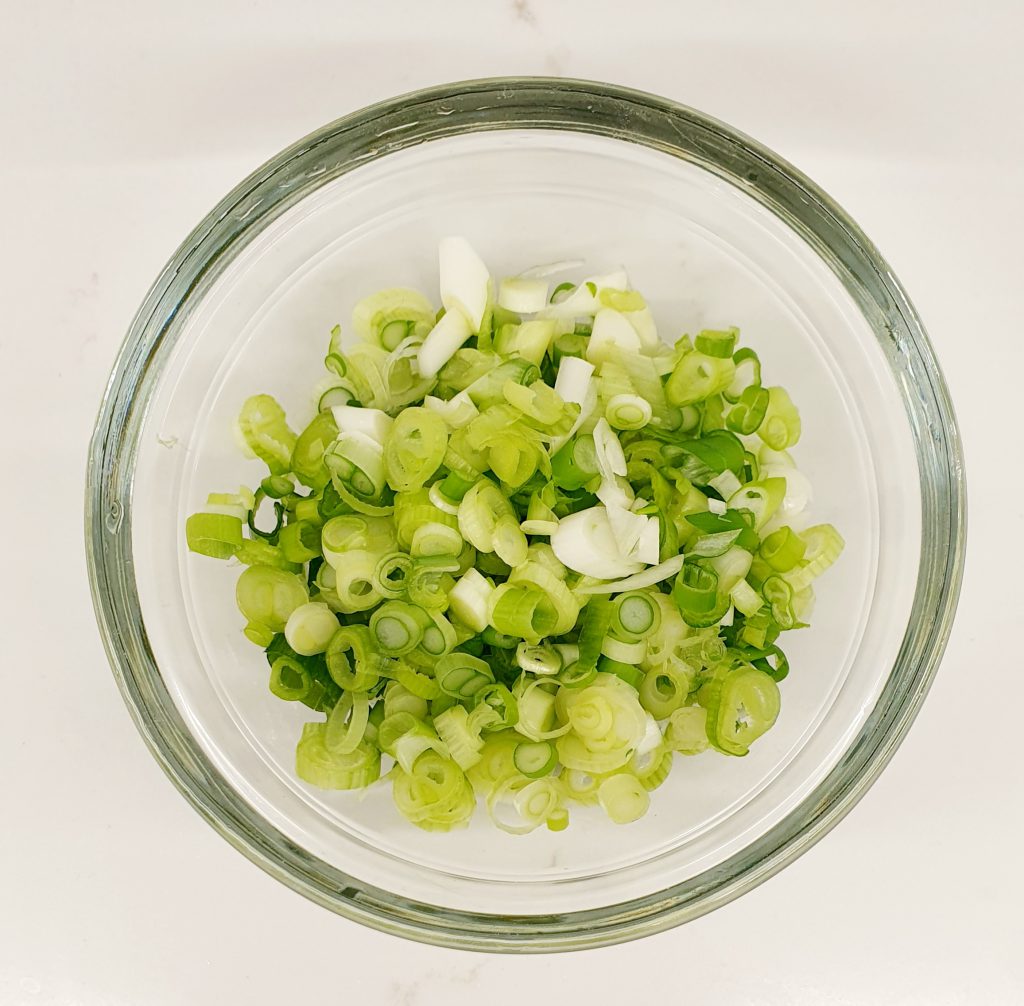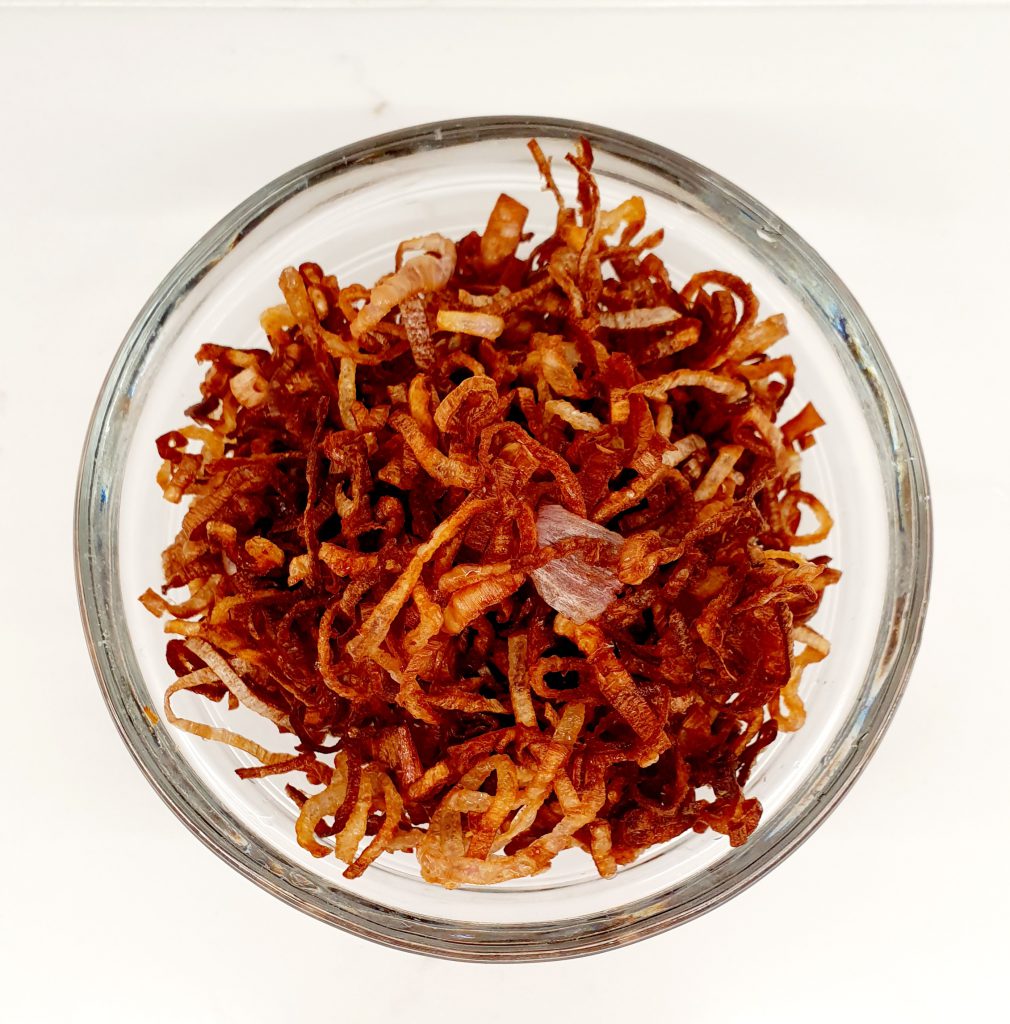 Junior 3 asked which region in China this dish originates from, and I do not have the answer. Thankfully we have Wikipedia and here is their article on pan mee.
Pan mee is normally served with a soup base. I prefer dry noodles as I am quite fussy about soup/ stock, so here I have made the pork with more gravy. To make the whole enterprise possible, I made the pork and toppings, and Junior 3 made some fresh tagliatelle which we used as the noodles.
The minced pork usually includes dried shiitake mushrooms which I am leaving out, as I think it is like eating bits of cut up rubber.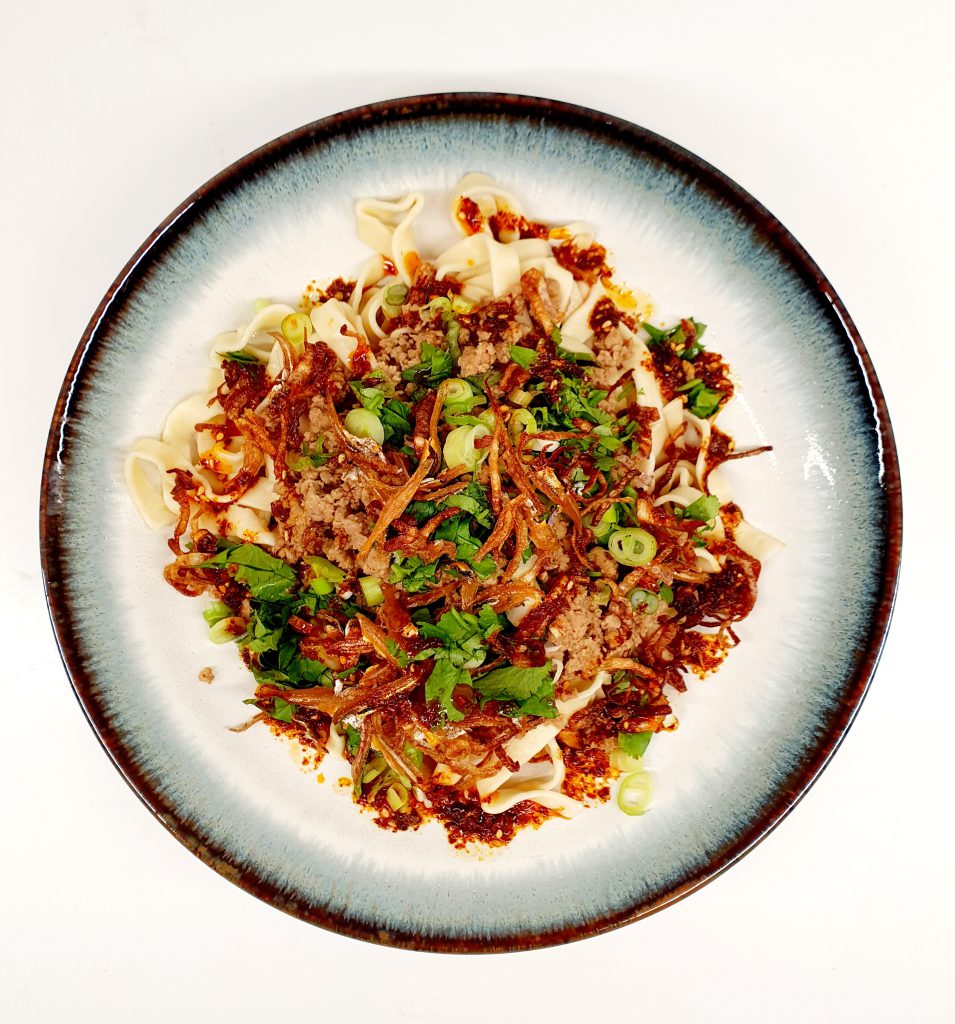 For the Pork:
(The amount of meat here makes enough for 8 servings, so eat one half and freeze the other half. Or, make double the noodles and have a party.)
1 kg minced pork
1 tablespoon light soya sauce
1 tablespoon dark soya sauce
1 tablespoon sesame oil
1 tablespoon cornflour
1 teaspoon unrefined caster sugar
¼ teaspoon ground white pepper
150 g shallots, sliced thinly
50 g ikan bilis (dried anchovies)
35 g spring onions, sliced thinly
25 g fresh coriander, chopped
20 g garlic, minced
2 tablespoons oyster sauce (Lee Kum Kee brand)
200 ml water
Sunflower oil
Chilli oil to serve
For the Flat Noodles:
(for 4 servings)
400 g 00 (pasta) flour
4 large eggs
large pinch of fine sea salt
Make this according to your usual fresh pasta recipe. If you are short of time, purchase some fresh pasta or fresh noodles from the supermarket.
How to Make:
Place the minced pork in a large mixing bowl. Mix in the light soya sauce, dark soya sauce, sesame oil, cornflour, sugar and ground white pepper. Leave this to marinade whilst you make prepare the toppings.
Fry the shallots in hot oil until brown and crispy. Remove with a slotted spoon and leave the oil aside to fry the pork later.
Using some fresh oil, fry the anchovies until brown and crispy. Remove with a slotted spoon and throw the oil away.
Finely slice the spring onions and coriander. Leave these four toppings aside and start cooking the pork.
Heat 2 tablespoon of the shallot oil in a large pot, add the garlic and then the pork. Using a large flat wooden spatula, break up the meat and fry until it is cooked through. Add the oyster sauce and check for seasoning. Add 200 ml water and simmer for 10 minutes.
(a note about seasoning: I intentionally undersalted the pork as there are other elements in the dish which contain salt i.e. the pasta, fried anchovies and chilli oil. The amount of soya and oyster sauces here should be enough but add more seasoning as you wish.)
Leave the pork in the pot, switch off the heat and pass the noodle making to your sous chef.
Reheat the pork when the noodles are being cooked.
To assemble, place a portion of cooked noodles on a plate, add a generous scoop of pork and finish with a sprinkling of shallots, anchovies, spring onion and coriander. Drizzle some chilli oil around the side of the plate.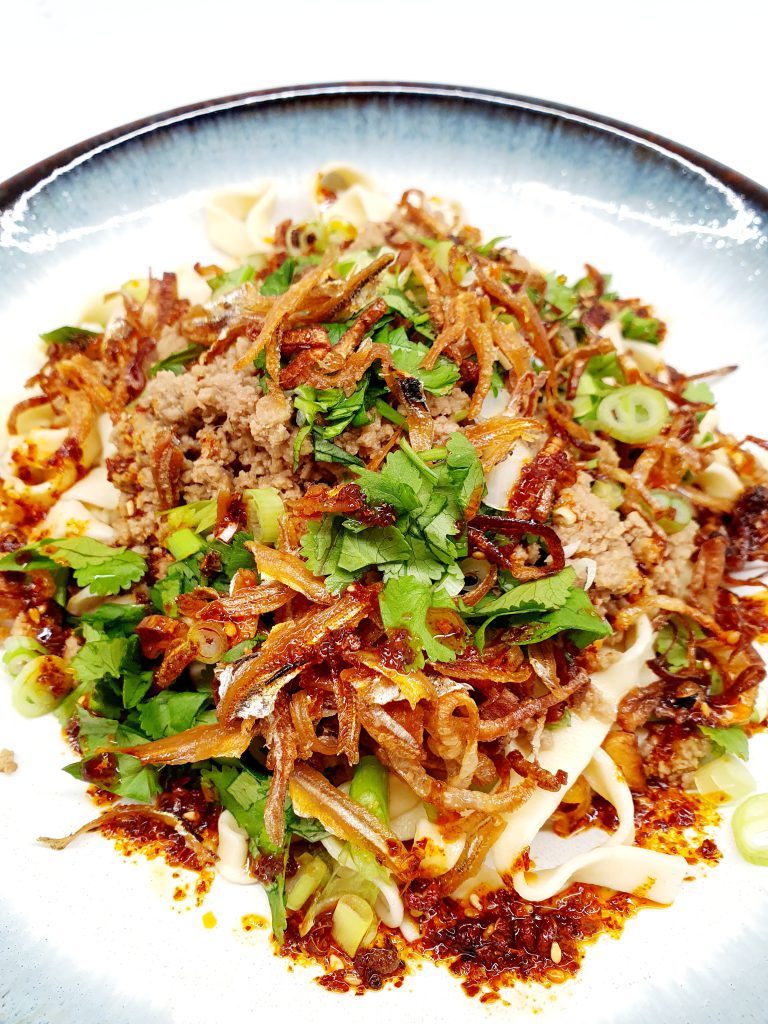 We enjoyed this dish for dinner on New Year's Day. This is an easy dish to make ahead especially of you break up the steps:
1) marinade the pork
2) prepare the 4 toppings, peel the garlic
3) fry the pork
4) make the pasta, or use ready made fresh tagliatelle/ fresh noodles
5) reheat the pork whilst you cook the pasta
6) assemble and serve, using ready-made chilli oil if you do not have the time or energy to make your own.
If you are in Kuala Lumpur then this is the shop in Bangsar which sells the pan mee I described:
Kedai Kopi Dan Makanan Chun Heong, Lorong Ara Kiri 2, Lucky Garden, Bangsar, 59100 Kuala Lumpur.