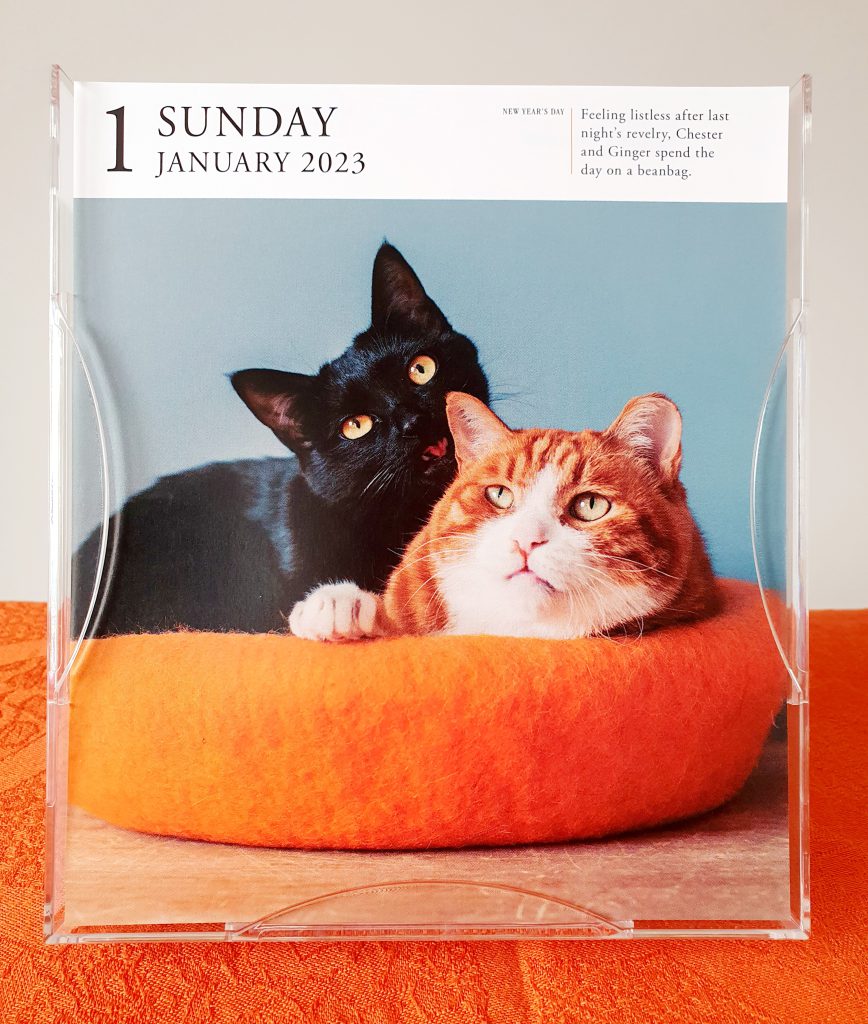 Happy New Year!
New year, new motivations, new recipes.
I have a constant problem at restaurants because I really like drinking water. My other favourite drinks are freshly squeezed orange juice and green or white tea. No one takes water or juice seriously, and I can just about get a decent cup of green tea if I try.
Sometimes I ask for a matcha latte in cafes but this is often made from a powder similar to hot chocolate powder, rather than with just matcha and hot milk. It tastes powdery, the colour borders on being grey and there is always too much added sugar.
These are my complaints but I must not dwell on it. Now for something positive – I have my own version of sweetened matcha latte which I am calling matcha hot chocolate. It is so cold, wet and windy here in London that I have been turning to this drink for comfort first thing in the morning.
The sweetening agent is white chocolate buttons, and the amount for our Asian 'less sweet please' tastes is 5% of the weight of the milk. I made this drink three times to get the right ratio. The first time I used a 1:5 ratio of white chocolate to milk, and no one could finish it.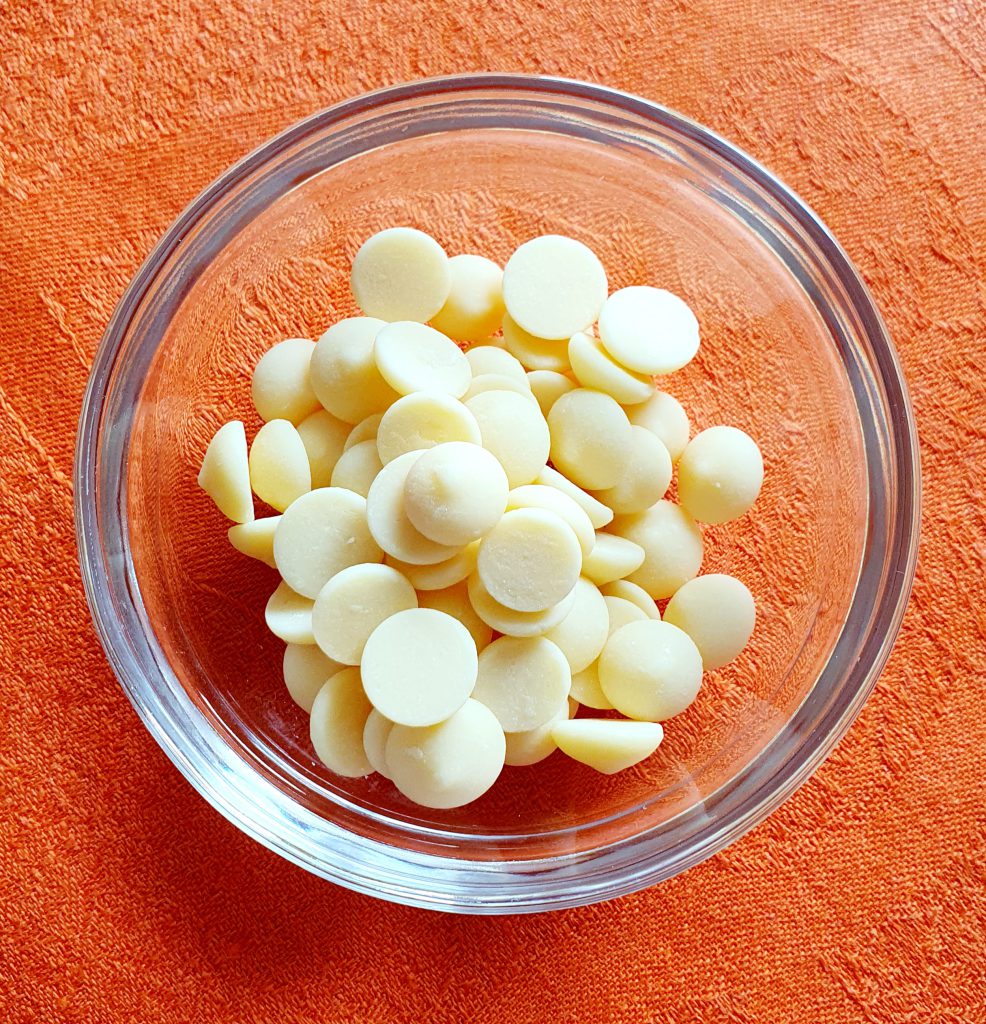 My Thermomix makes it easy to control temperatures, but if making this over a stove then please use a food thermometer to avoid overheating the milk. Simply place the ingredients in a small pot and heat whilst stirring constantly until the chocolate has melted and the matcha has blended into the milk.
For one portion of Matcha Hot Chocolate:
240 g milk (semi-skimmed is fine)
12 g white chocolate chips
2-3 g matcha (roughly 1 – 1½ teaspoons)
How to Make:
Place the milk, white chocolate chips and matcha into the TM bowl.
Heat 2½ minutes/ 80°C/ speed 2.
(The temperature of the milk will just have reached 80°C after 2½ minutes. White chocolate melts between 37-43°C so there are no lumps of chocolate at this stage. 80°C is also a comfortable temperature to drink the matcha hot chocolate without waiting for it to cool down.)
To foam the hot chocolate somewhat, beat the milk 10 seconds / speed 10.
Pour into a mug or (my new preference) a double wall glass cup. Serve immediately.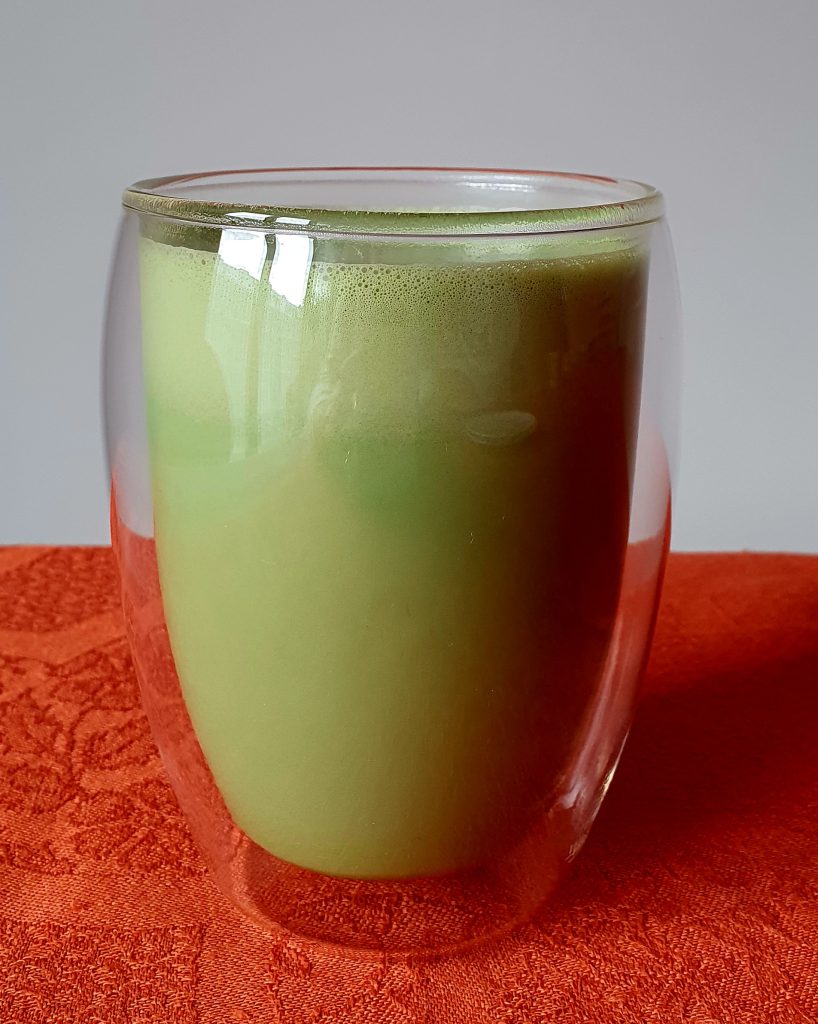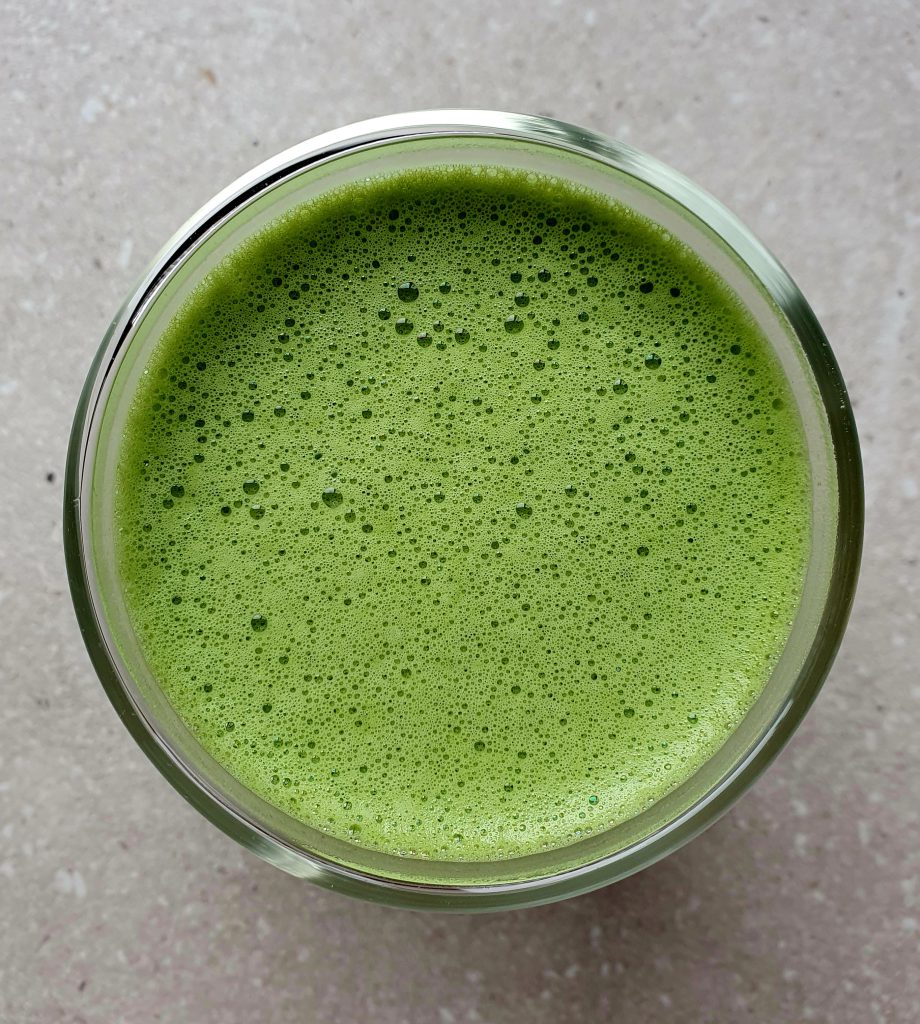 The best matcha latte I have had is from Niko Neko in Kuala Lumpur.  Further milk-based drinks using their matcha are here and their cold drinks are inspiring too.
I live in London and buy my matcha from Matchaeologist, using Meiko for making matcha hot chocolate and straight up matcha latte (sugar-free). My chocolate chips (all types) are from Callebaut.