Gochugaru Girl had a lovely Christmas Day with Mr Gochugaru and Juniors 1, 2 and 3.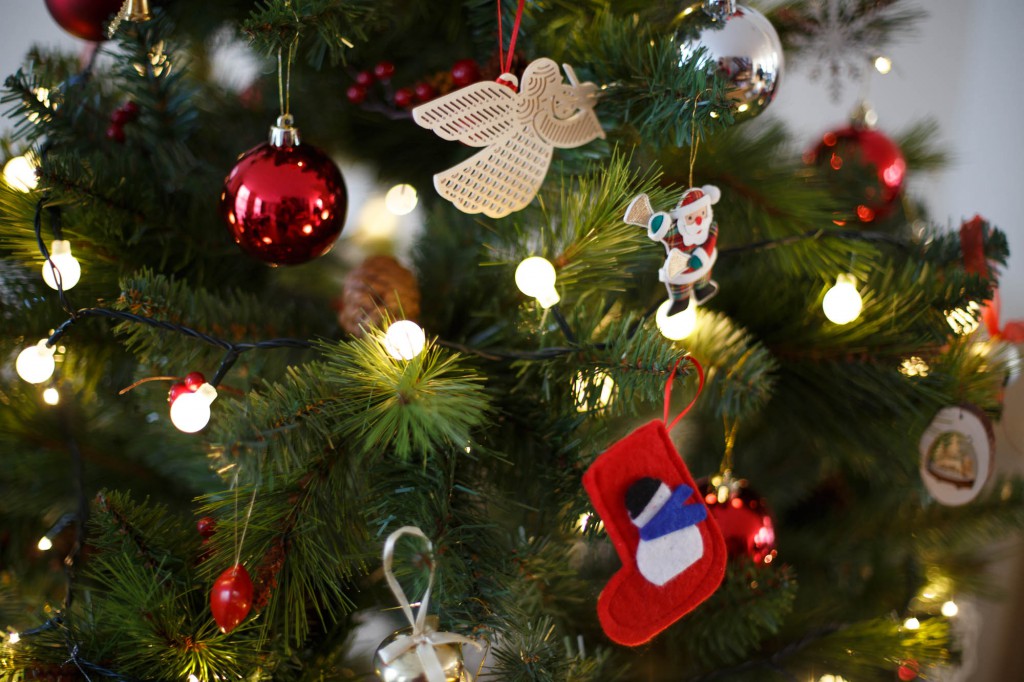 Naturally, over the turkey lunch, there has to be at least one impromptu joke which makes everyone groan.
This was it: informing everyone that I was intending to make some super spicy chilli oil, Junior 2 said:
This will knock your Christmas stockings off!
There was a healthy discussion about the ideal ratio of oil to chilli. We agreed that we liked the chilli bits as a topping on our noodles, dumplings, fried rice, fried chicken and indeed even on our cheese on toast.
So, although I have called this chilli oil, the recipe is more about the bits in it.
There are two types of dried chilli flakes in this oil – gochugaru and also Szechuan chilli flakes which is made by removing the seeds and stalks of dried whole chillies, then chopping them up in a food processor.
I have used cold pressed rapeseed oil. This simply means that the rapeseed kernel was compressed in a chemical-free process, in order to force out the oil, resulting in fewer lost nutrients. Rapeseed oil is rich in Omega 3 and has the lowest saturated fat of any oil.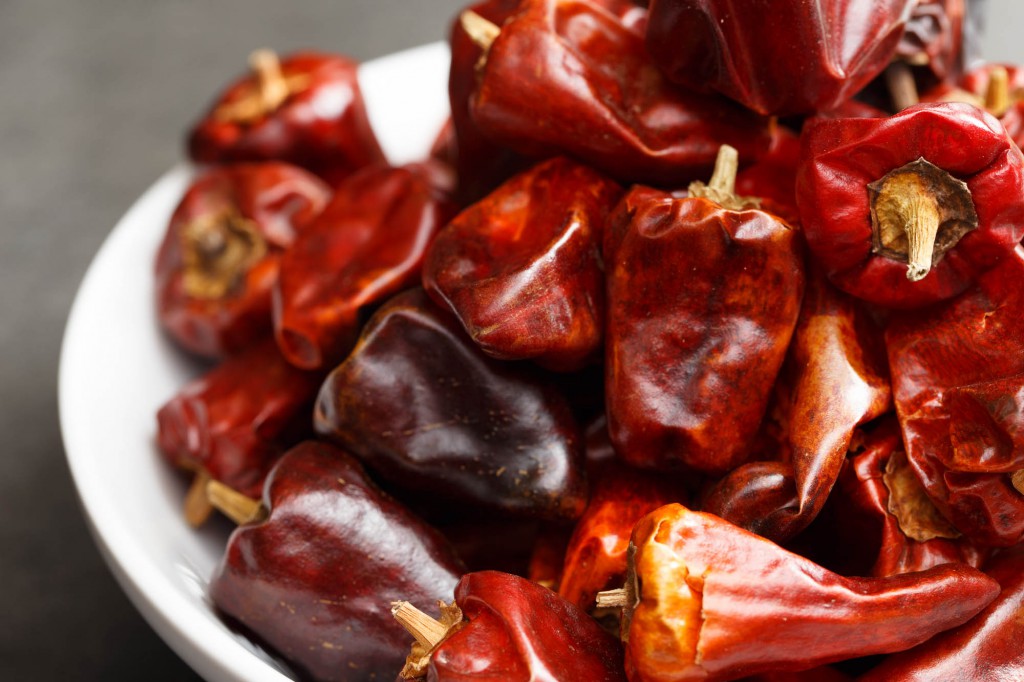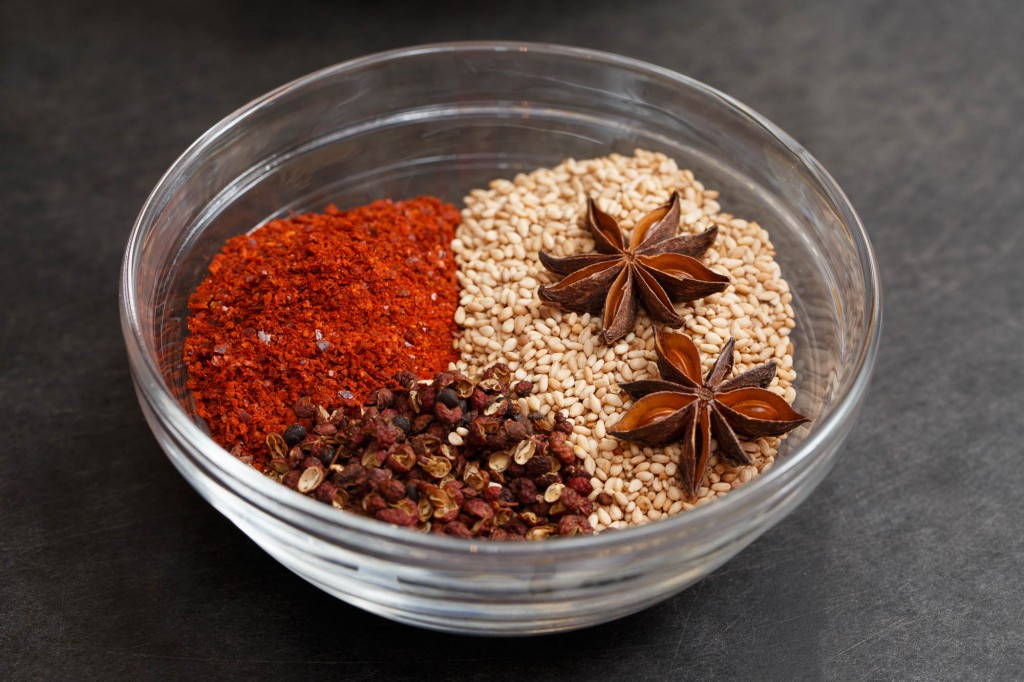 For the Chilli Oil:
250 ml cold-pressed rapeseed oil
100 g dried Szechuan chillies, seeds and stalks removed
1 tablespoon seeds, retained from the dried chillies
3 tablespoons gochugaru
1 or 2 whole star anise
3 tablespoon toasted sesame seeds
1 tablespoon Szechuan peppercorns
1 tablespoon fine sea salt
1 teaspoon caster sugar
You will also need a glass preserving jar and a food thermometer.
How to make:
Grind the deseeded dried Szechuan chillies until it is of a size that fits in with what you imagine the perfect sized chilli flake looks like.
Place the Szechuan chilli flakes, chilli seeds , gochugaru and star anise into a sterilised glass preserving jar.
Heat the oil until it reaches 180C/ 350F.
Switch off the heat and leave the oil for around 10 minutes, until the temperature reduces to 120C/ 250F.
(If you do not have a food thermometer, then heat the oil in a pot until smoking.  Switch off the heat and leave the oil  to cool for 10 minutes.)
Pour the oil into the glass jar, giving everything a good stir.
Add the toasted sesame seeds, Szechuan peppercorns, salt and sugar. Give everything another good stir.
Leave for a few days before dipping in, but junior 1 and I have already had a small teaspoonful each, such was our keenness to taste the oil. My tongue is tingling even as I write, but it is a very pleasant feeling, and one which is welcome as the excitement of Christmas Day comes to an end.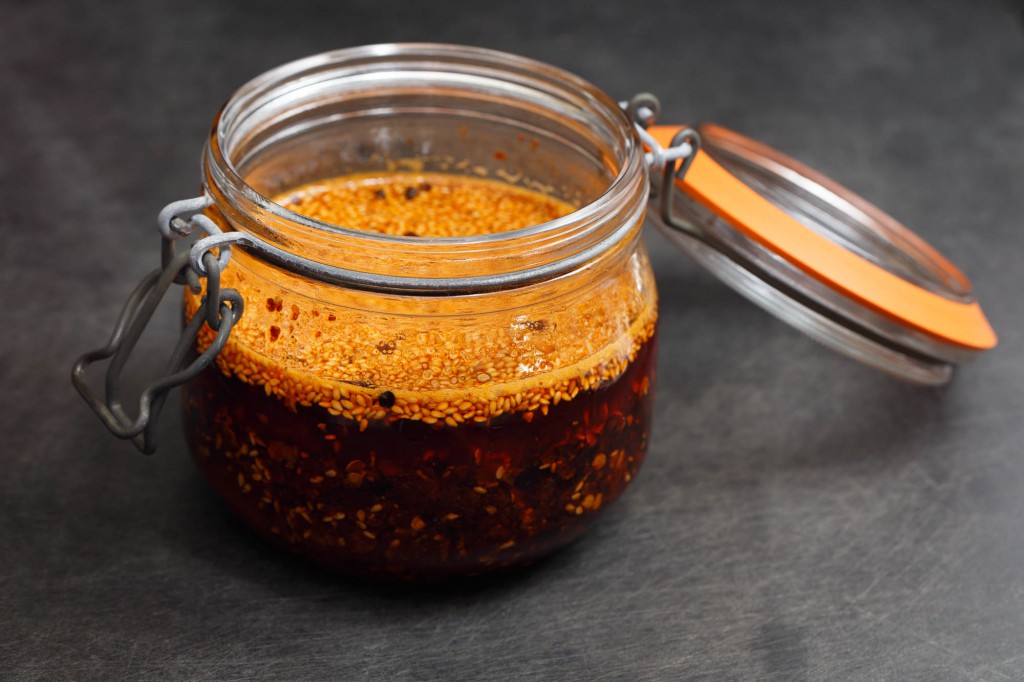 Next year, we might just have to add chilli oil to our Christmas Day roast turkey lunch.