Gochugaru Girl is saying goodbye to the old year with a spicy chicken dish.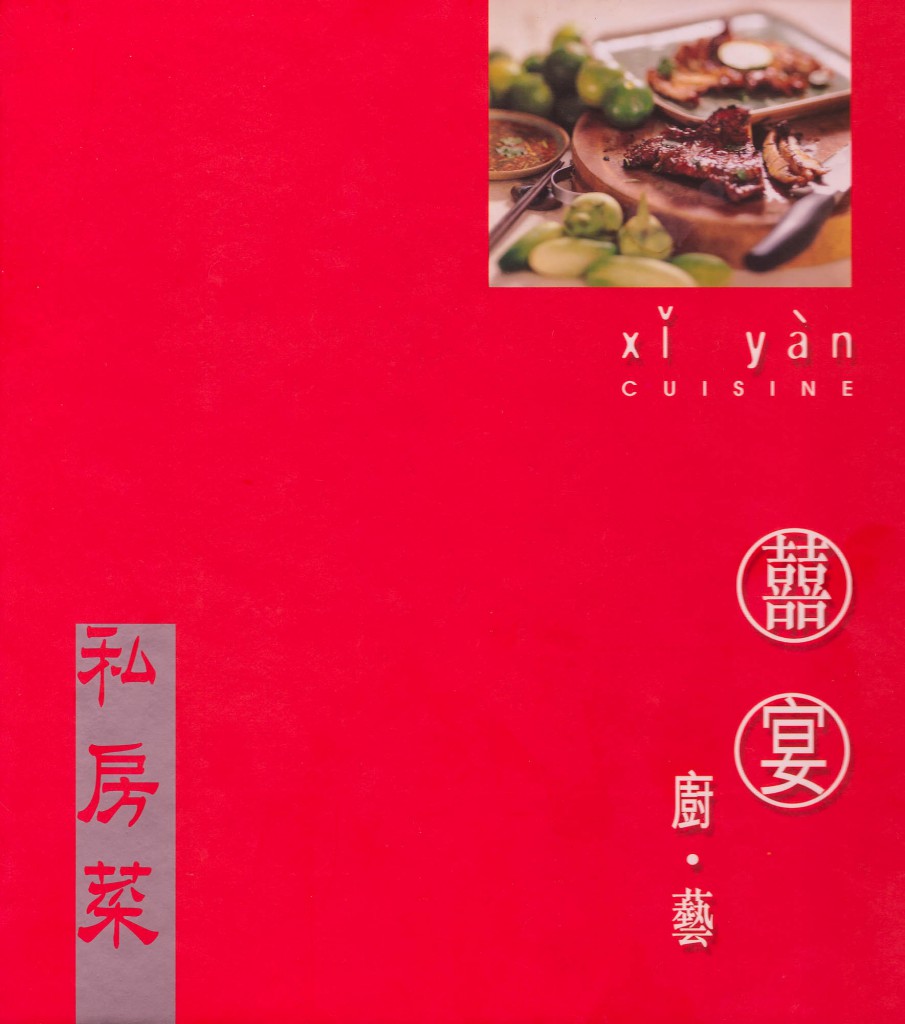 2014 has been year of anniversaries, and here are a few of my favourites.
First off, Mr Gochugaru and I, along with several other friends, celebrated our 25th wedding anniversaries. This is a nice moment but a reminder that we still have a long way to go.
The Prep School that Juniors 1 and 3 attended is 125 years old. Konditor and Cook, like Junior 1, is 21 years old. Eurostar is 20. My favourite dim sum restaurant in London, Yauatcha, is 10, as is my favourite grocery and food shop Melrose and Morgan. The baby among them all is the Upper House, our 'home away from home' in Hong Kong, at only 5 years old.
Hong Kong is, of course, one of the world's great cities for food. Last weekend, whilst looking for recipes for a dinner with friends and family, I came across the first of Jacky Yu's Xi Yan cookbooks. I still remember the first dinner we had in his Private Dining Room in Wan Chai: every table was offered the same menu and everyone had a great time.
After the dinner HK Sister thoughtfully bought me a copy of the cookbook. Inside the front cover I kept the menu. Jacky also signed the book, and more importantly, he dated it. It has been 10 years since our meal there.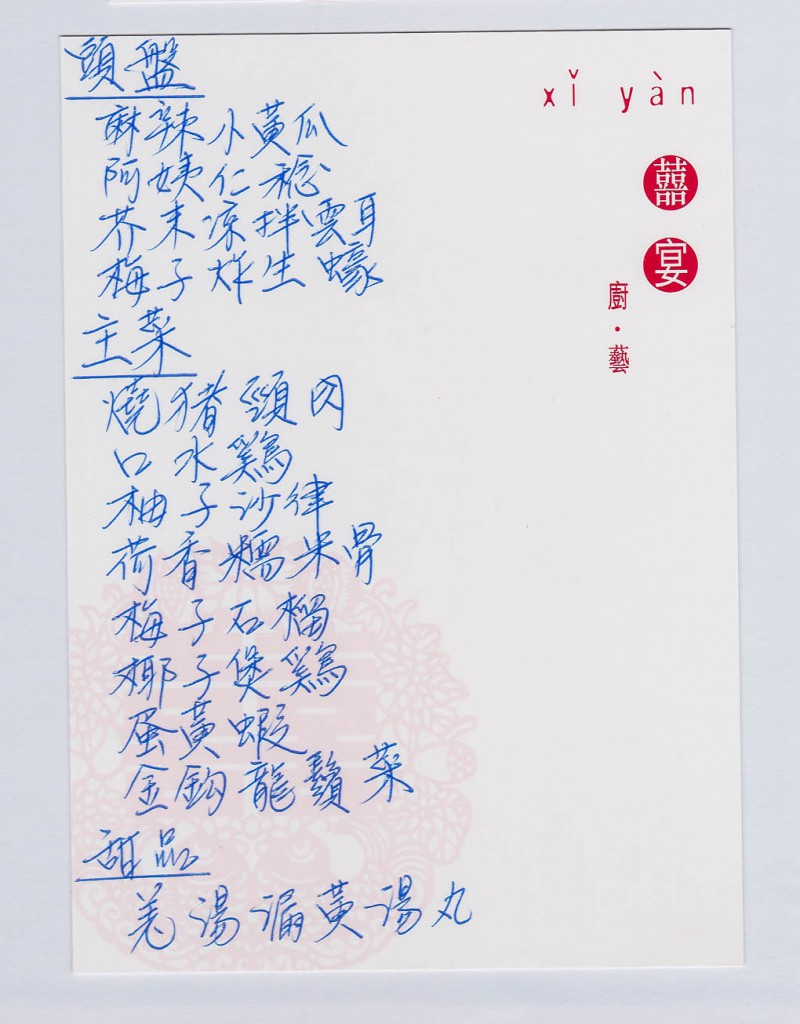 The words that Jacky wrote – in stylized Chinese characters – are very important. 食得是福 means: Eating is a blessing (i.e. it is a blessing to be able to eat). This is true not only for Chinese people, but also for many other communities. Christians are drawn from every culture across the world, and one thing that we have in common is that we say grace – to thank God – for the food that we have at each meal.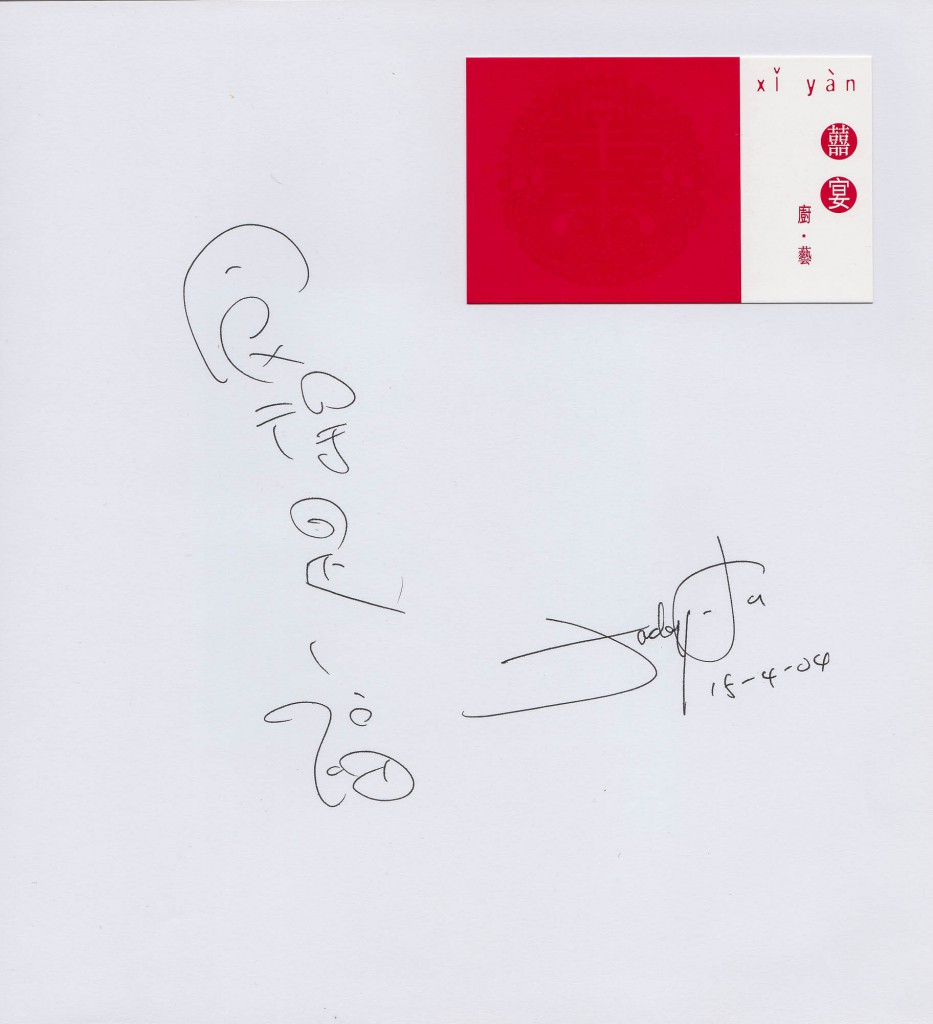 The dish I prepared from the book is called 口水雞. Taken individually, 口 is mouth, 水 is water and 雞 is chicken. This alludes to the fact that this dish is mouth-wateringly good. I have decided to call it Anniversary Chicken because every dish featured in this blog – not just chicken – should be mouth-watering!
The recipe follows in the next post.