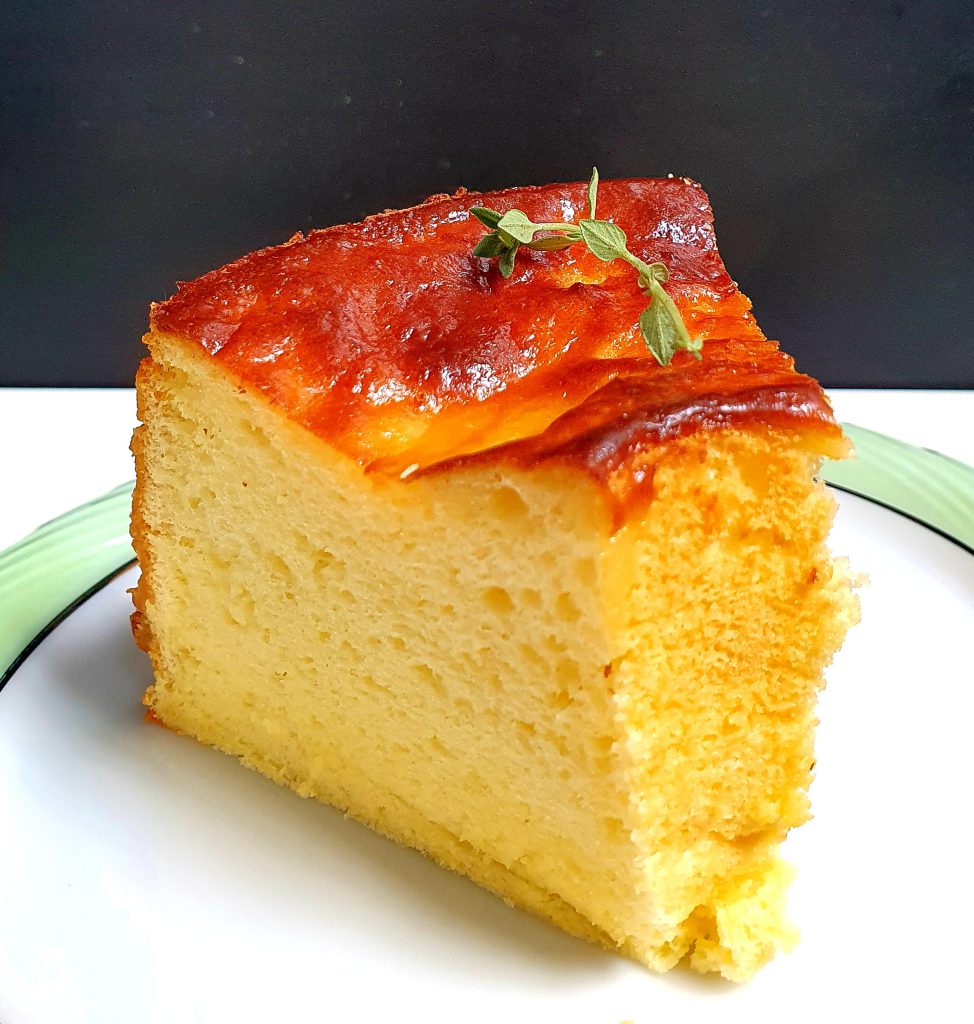 Unlike many bakers, I did not learn the craft of cake making from my grandmother or mother. I do not have stories about standing on a stool and licking cake batter off wooden stirring spoons. Both women were very good cooks (my mother is 82 and has largely handed over her kitchen responsibilities), but felt that you would make more money from running a non-food business. Besides, domestic ovens did not feature in our own house until the late-1970s.
When the new oven was hooked up to the portable gas supply, I was the only one allowed to use it as a) I was good at reading instruction manuals b) I was good at reading cookbooks and c) my mother had no patience with weighing scales.
These days you can find bakeries everywhere in KL, and what surprises me is their varied locations. From large air-conditioned shopping malls to narrow side roads in housing estates, there is no predicting in which location you might find a popular cafe or bakery.
This afternoon I visited a bistro-cafe whose address features the plot of land it sits on. That B Land is called B Land is already an inauspicious start. Capitalise the letters and you get B LAND. That word is a strict no-no as far as food description is concerned.
Then there is the location. As KL Sister turned the corner into Jalan 51a/ 225 (what a mouthful of numbers) I asked her: where exactly are you taking me to? She said she had no idea either, she was just following Ms Waze.
We found ourselves in the middle of an industrial estate, specifically a row of car repair workshops and used car sites. This reminded me somewhat of Seongsu-dong in Seoul, minus the convenience of public transport and without the faded charm of small artisan workshops.
Do not be fooled by facades: these eateries sit on a plot of land that is in the middle of an industrial estate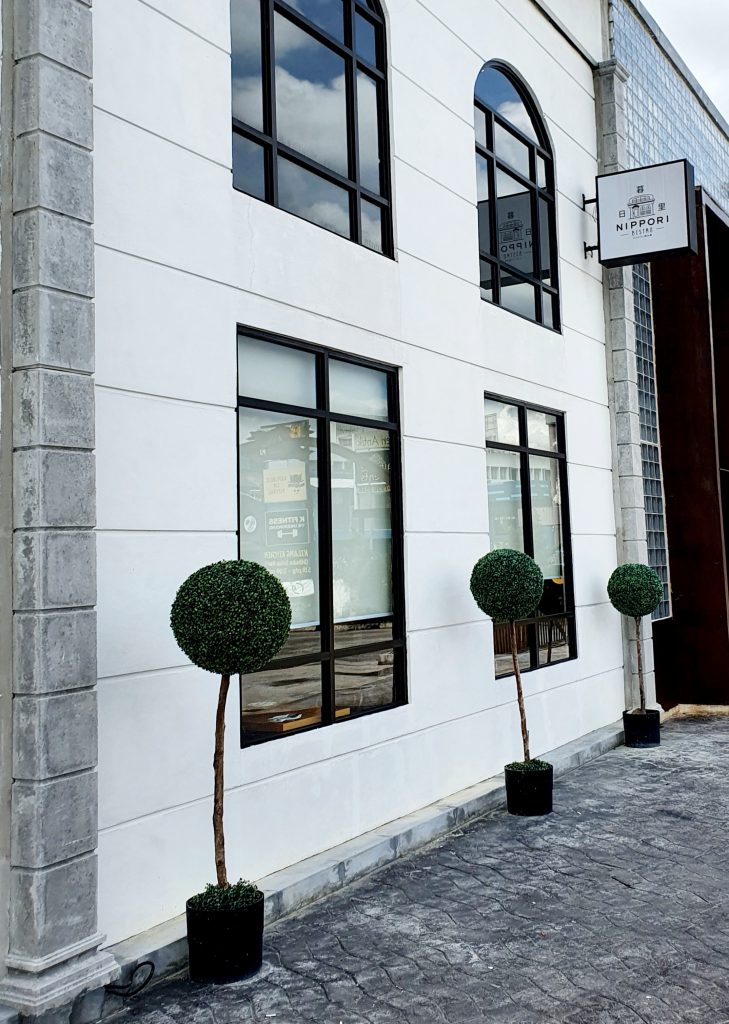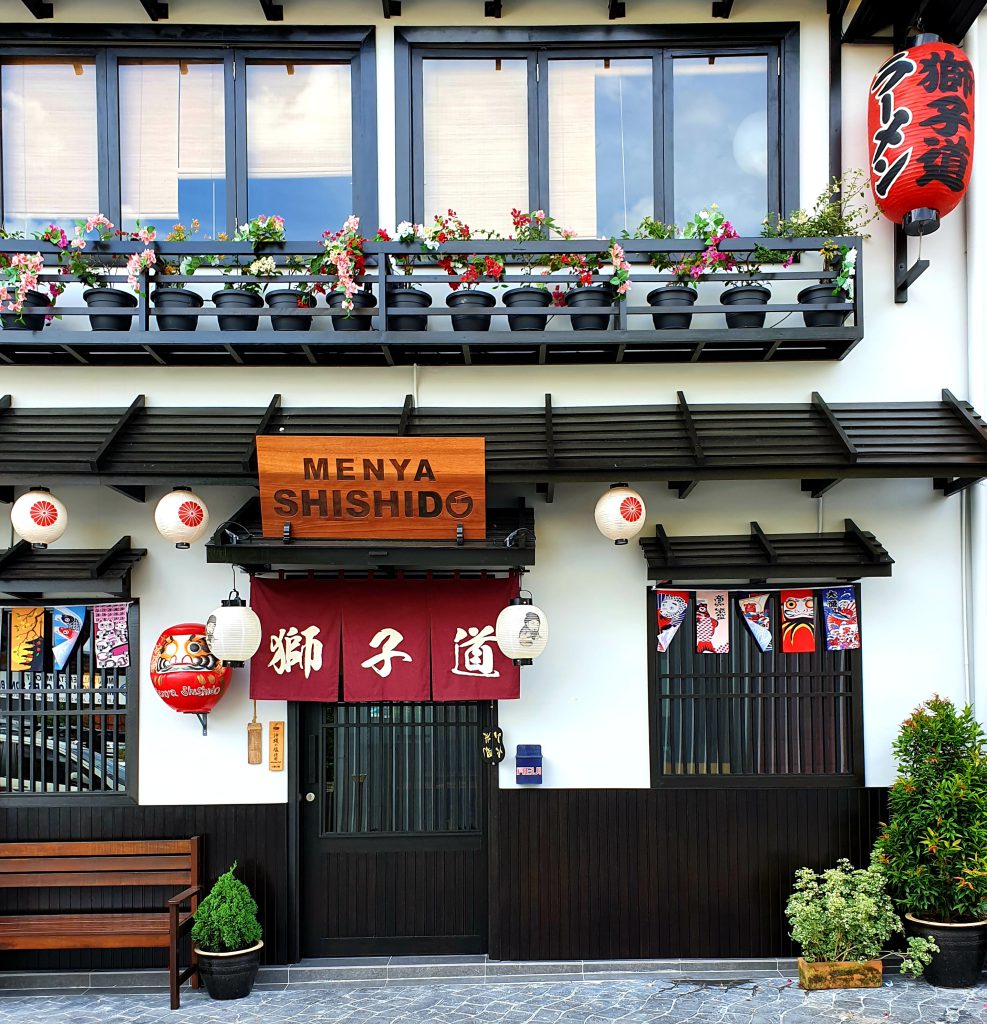 Nippori Bistro was almost completely full when we entered, but we were given a table for one precious hour. I had not thought to book, foolishly assuming that the place would be half empty on a Monday afternoon. How wrong I was. It was full of young courting couples enjoying a late lunch and each other's company.
Surveying the glass display cabinets I wondered how we were going to pick just two items to share. All the usual suspects were there: tiramisu (classic and matcha), fruit tarts, cream-filled sponge cakes, cheesecakes, brownies and something called Monalisa. Kyoto Monalisa is a green tea mousse and Belgian Monalisa is a chocolate mousse, both on a sponge base. Hats off to the chef for giving such an imaginative name to a cake. It seems that you can order the cakes via WhatsApp for delivery too, which is something I would definitely consider.
A very large and humourous painting of a fat Mona Lisa hangs on one wall.
Why did Mona Lisa have that enigmatic smile? Was it because she knew that after sitting for her portrait she could stuff her face with food and wine?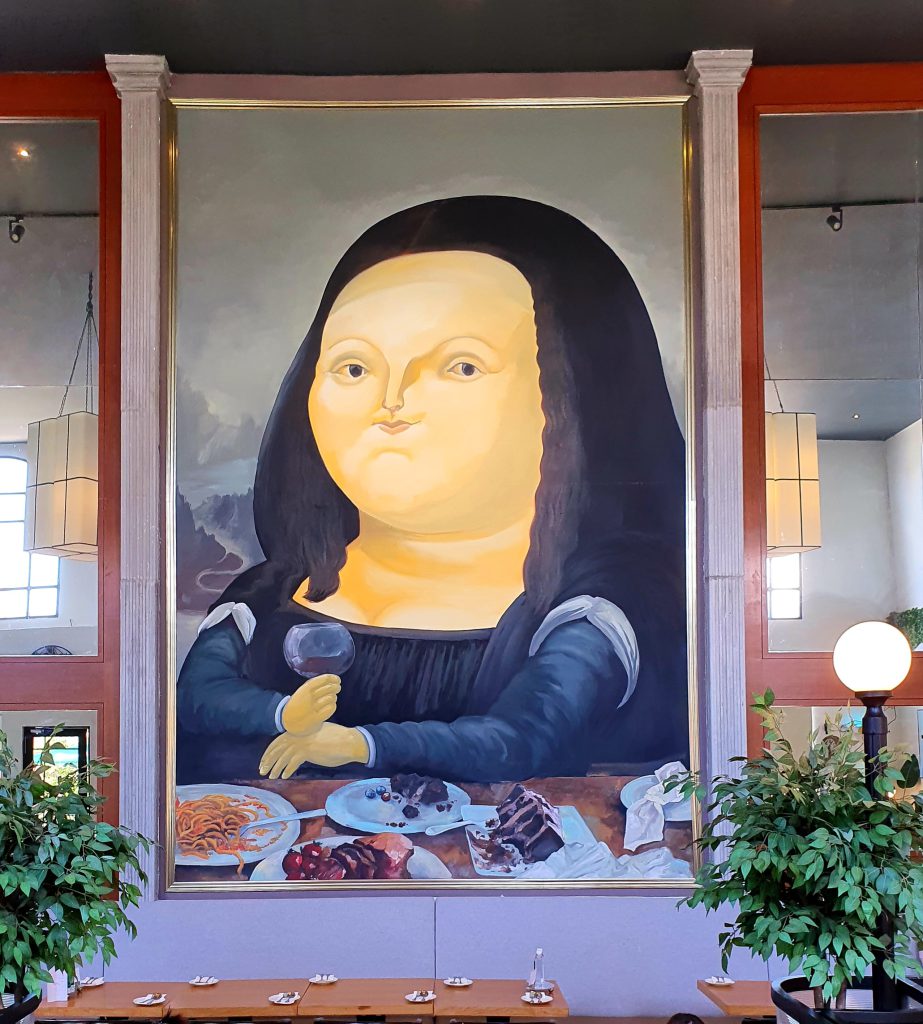 What we shared: mango tart, burnt cheese honey chiffon and a pot of Japanese sencha with cherry blossoms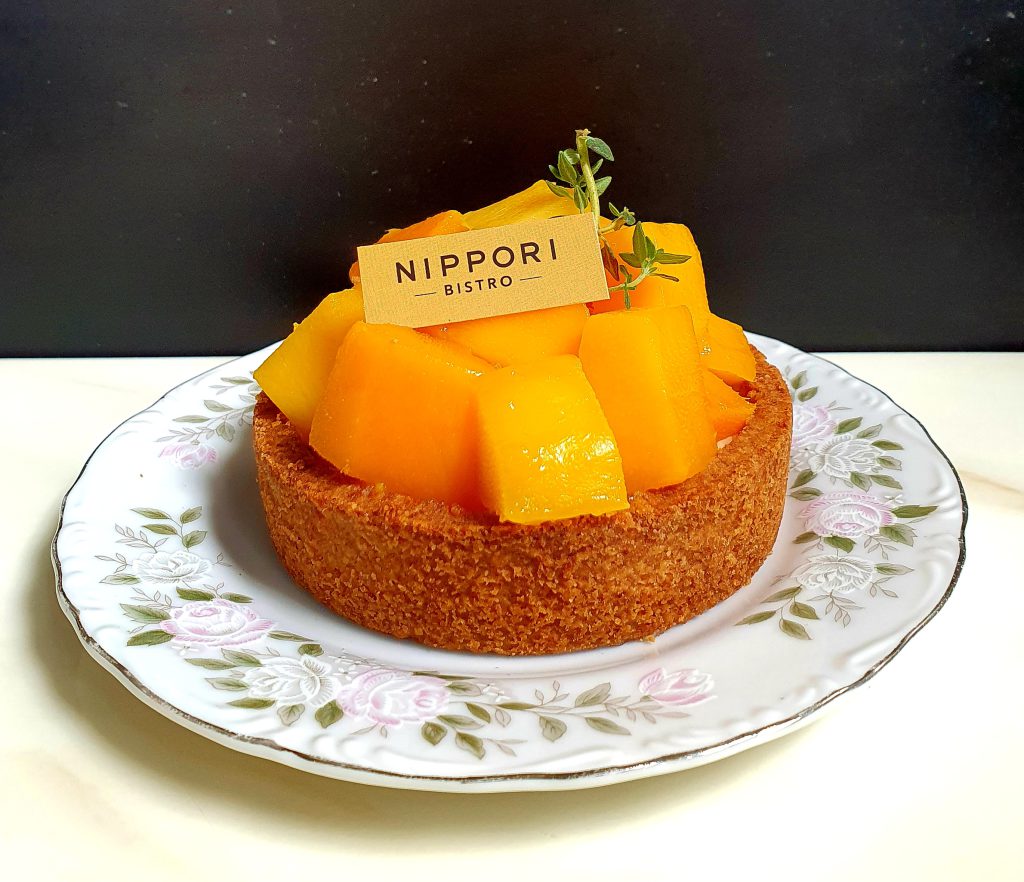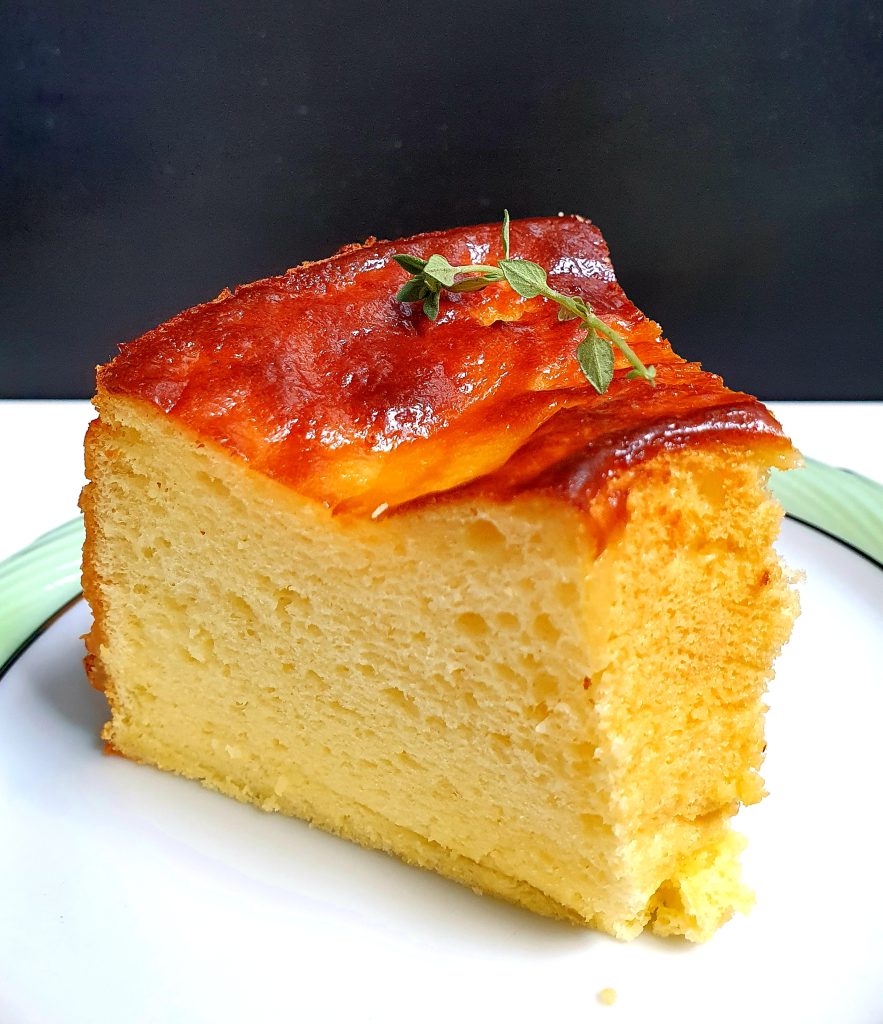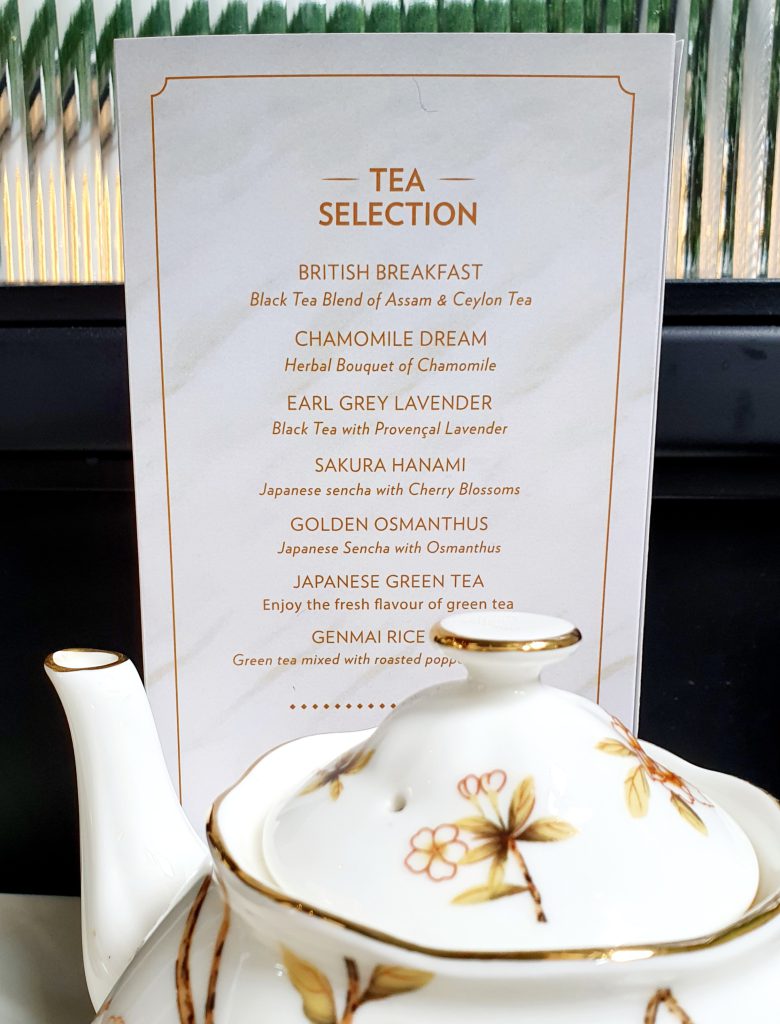 Some of the other cakes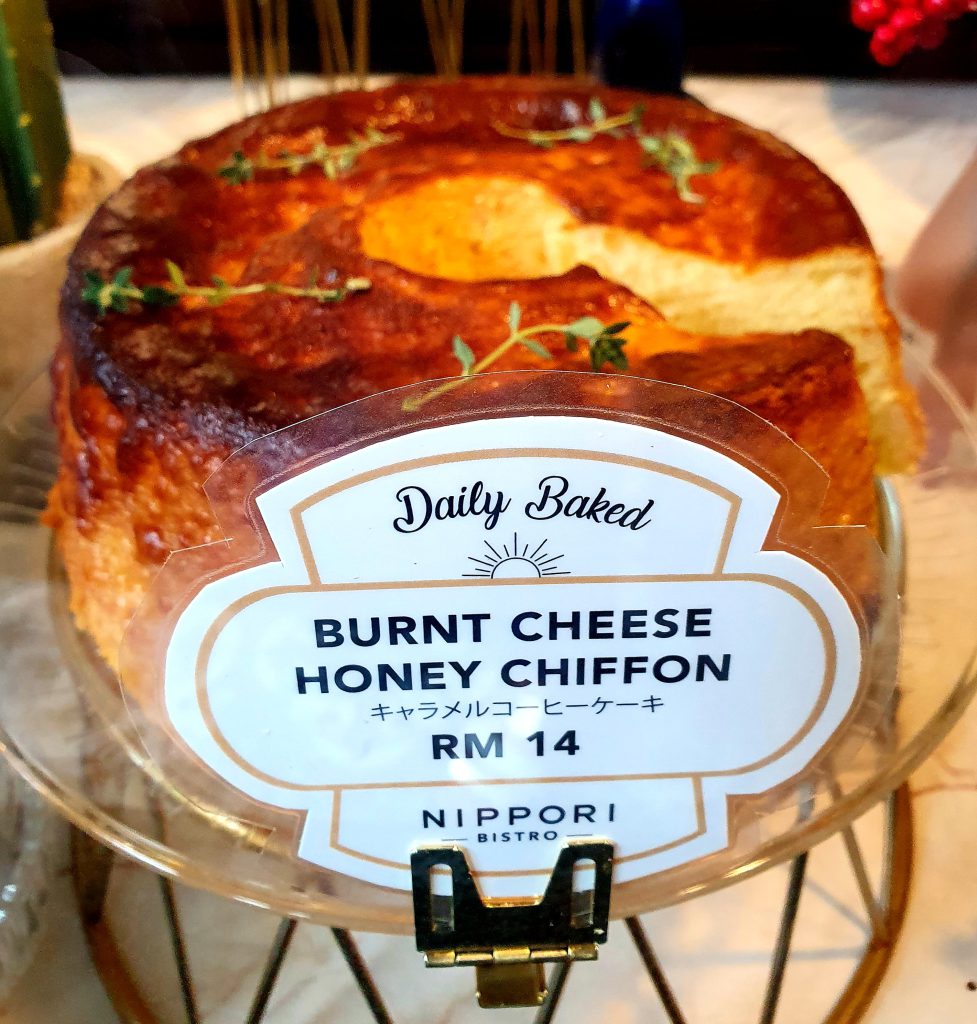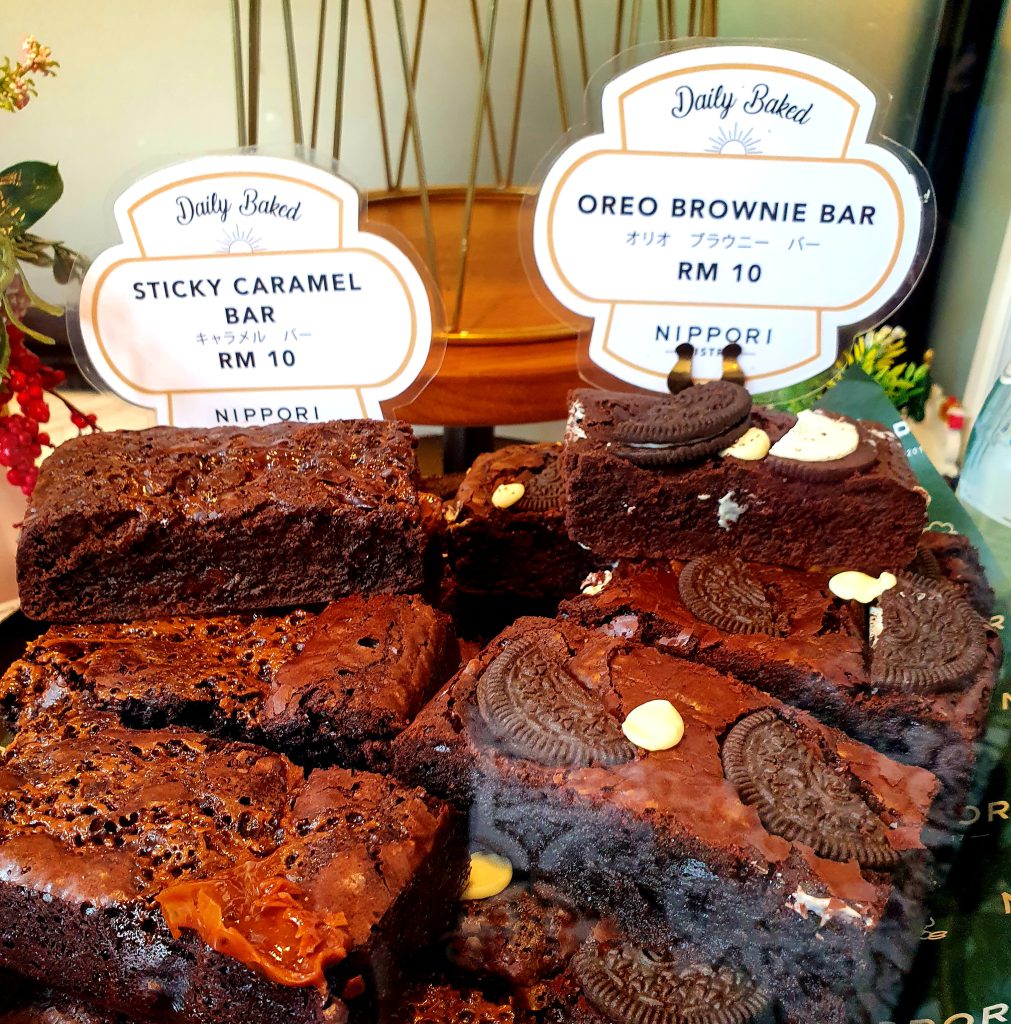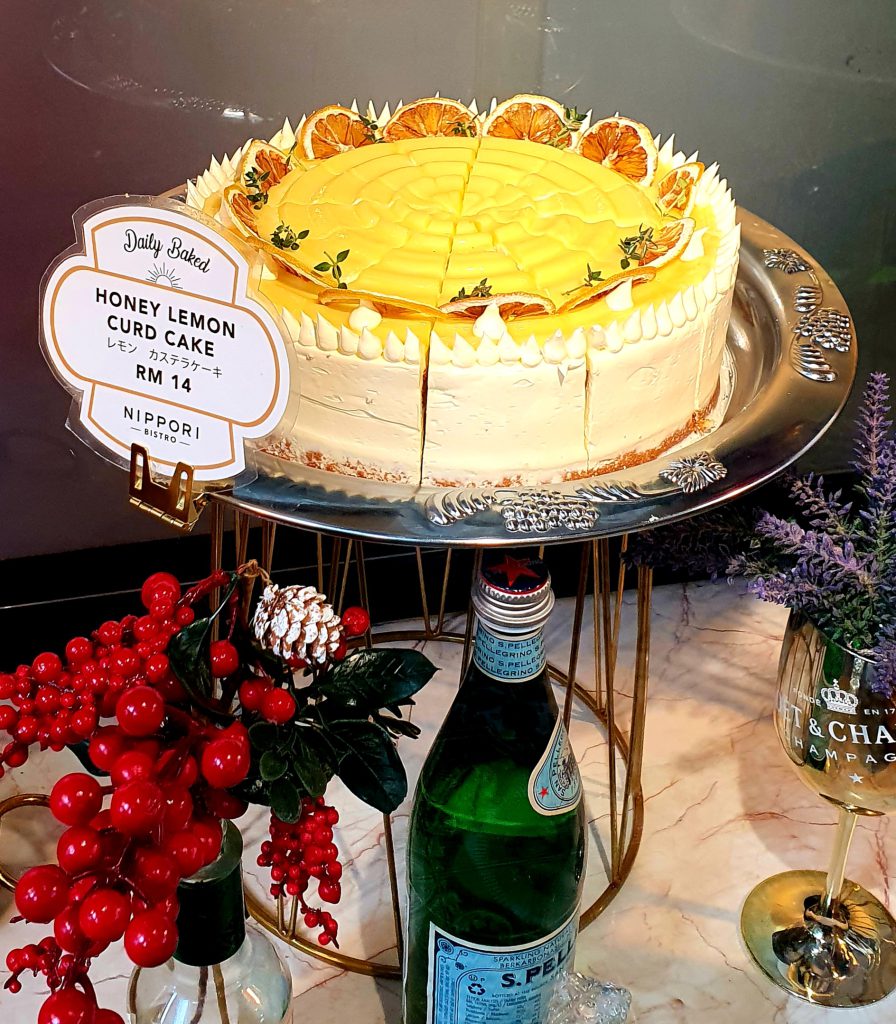 Next time I will try the croissant and banana cake…and drink more of that lovely cherry blossom tea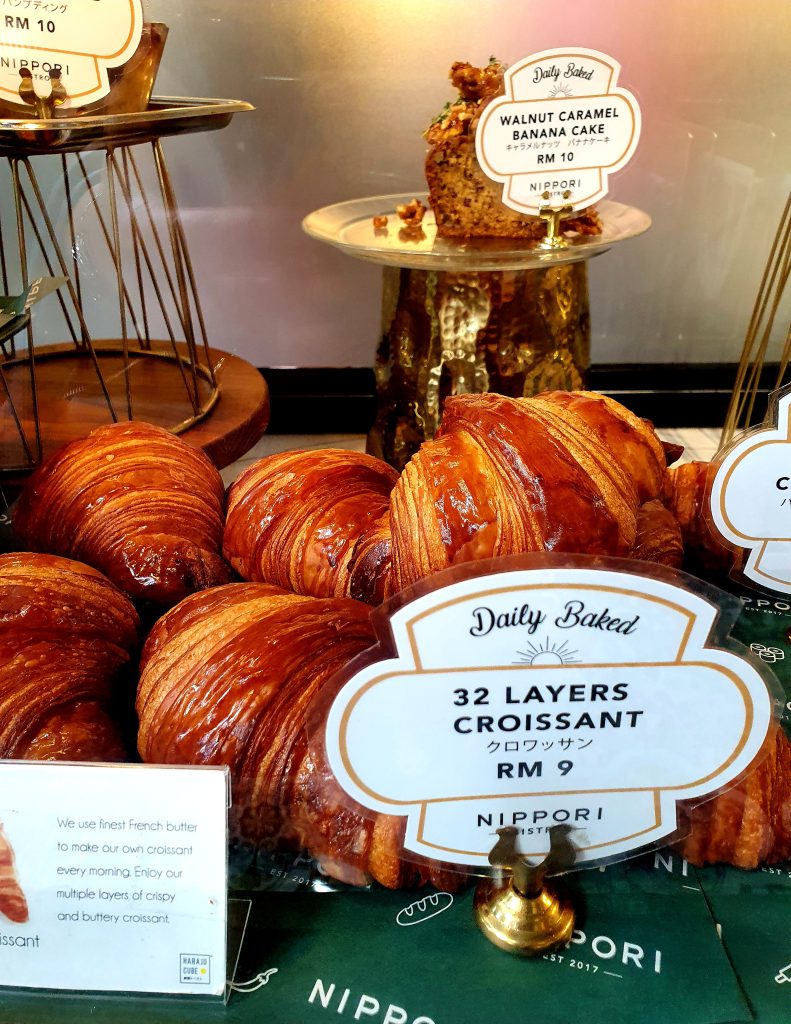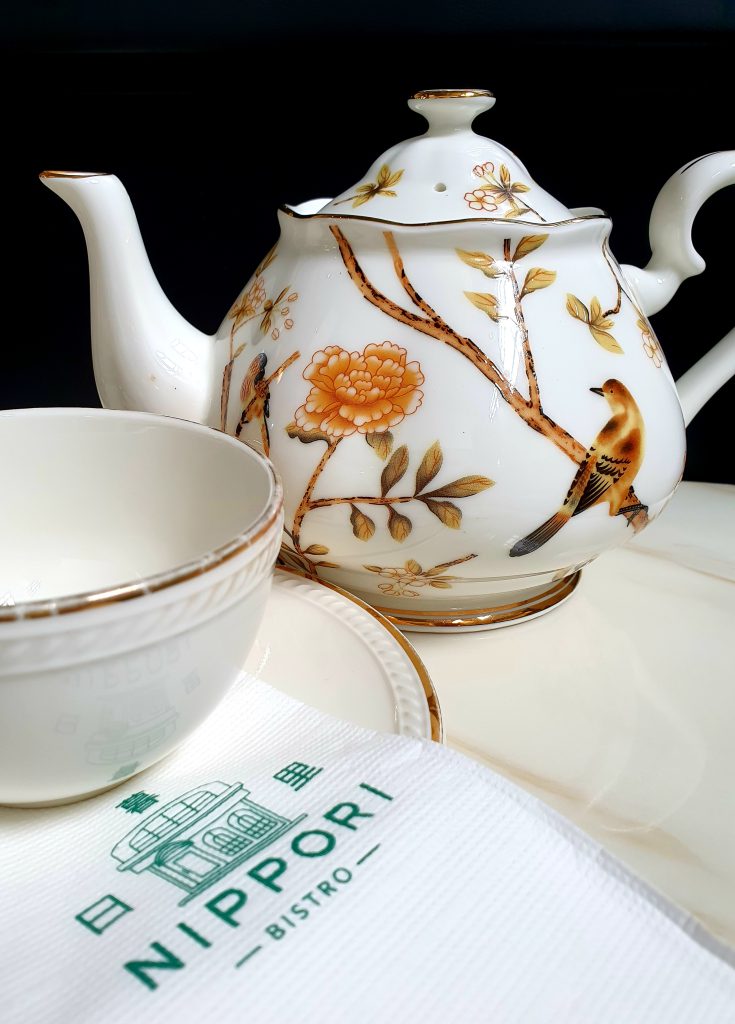 There are other eateries in the same block, but I did not have the time to explore any further. Tomorrow I hope to meet Hong Kong Cousin for breakfast. I think it might be in an industrial site as well.
Address:
Nippori Bistro
B Land Lot 2 & 3, Jalan Seksyen
Jalan 51a/225
Seksyen 51a
46100 Petaling Jaya
Selangor