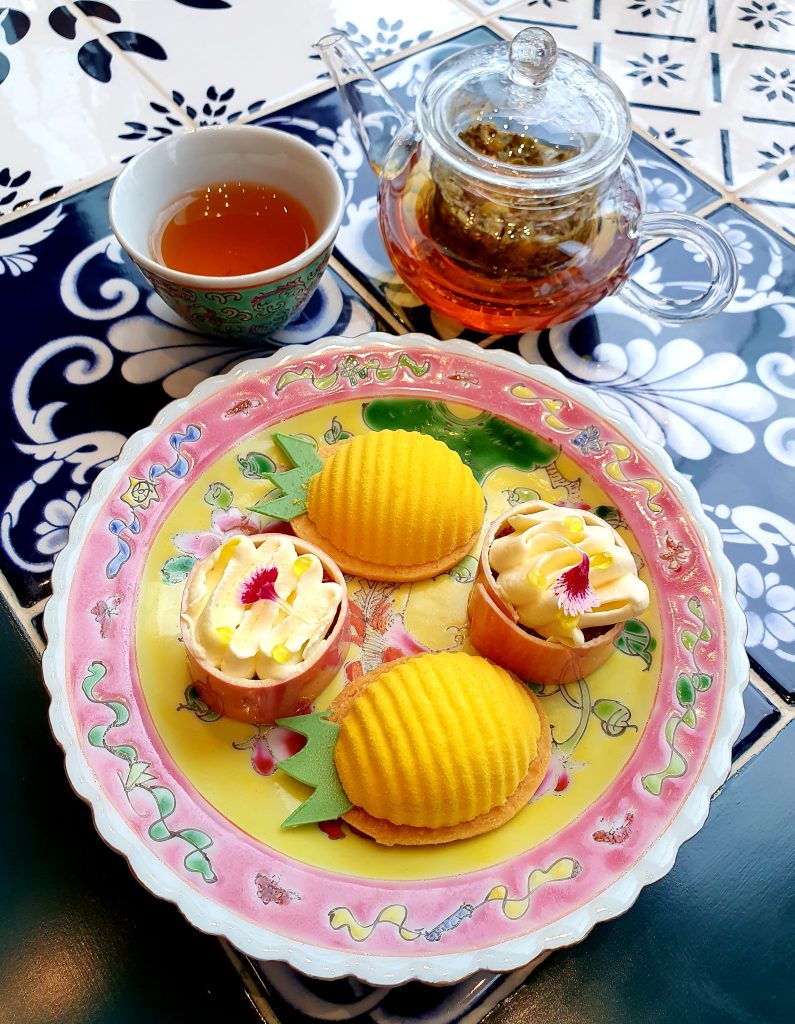 Earlier in the week I told KL Sister that I had been invited to tea at Princess Qi's Tea House. She looked at me quizzically and said she had not heard of it before. I told her it was located in Four Points by Sheraton in Kuala Lumpur's Chinatown. Suddenly her face brightened up: You mean Lady Yi's Tea House.
I am still jet lagged and and averaging three to four hours' sleep a night, so the mid-afternoon reason to keep awake and socially interact with other people was really welcome.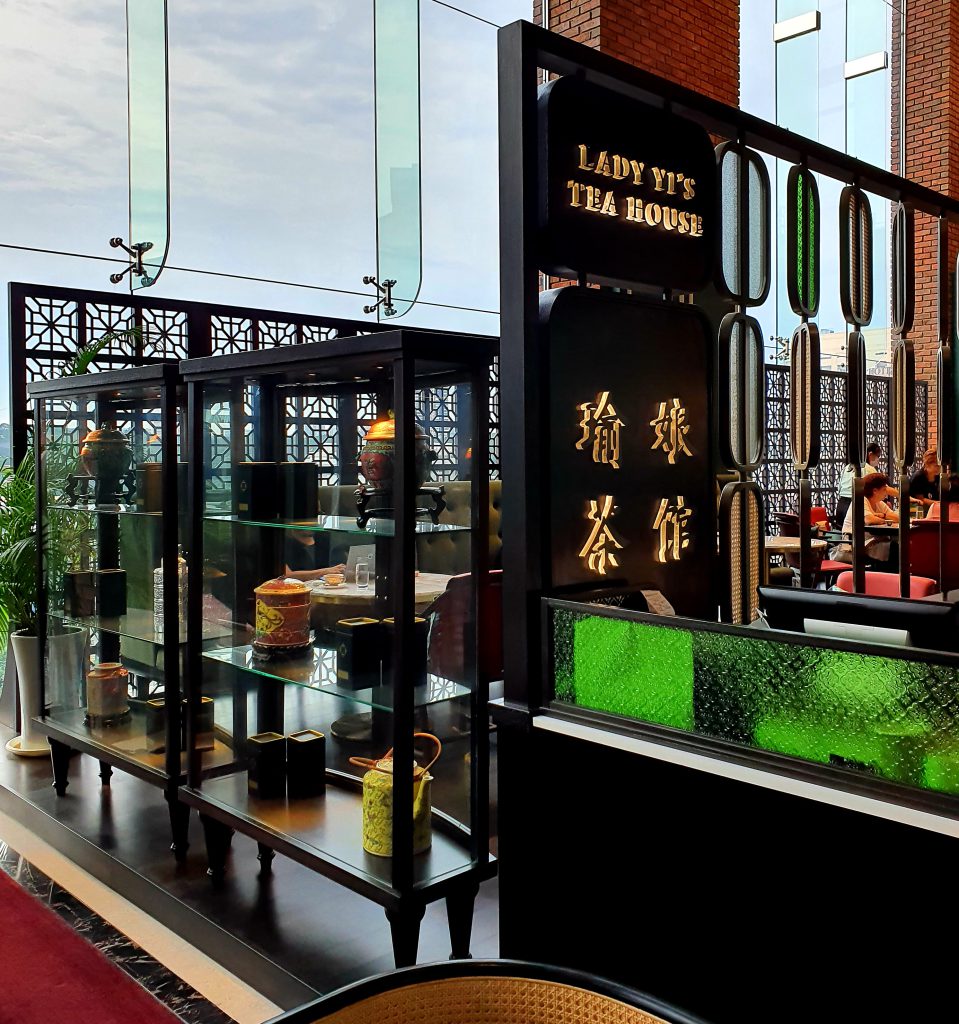 I am used to eating English afternoon high teas in London, so it was refreshing to see local interpretations of Western patisserie, using ingredients like pandan (screw pine), red or azuki bean, pineapple, coconut and sesame. Specifically, the tea is designed to showcase Straits Chinese or Peranakan culture.
The patisserie is served on Peranakan-inspired tableware and presented on a tiered stand. There are also sandwiches and spring rolls filled with savoury ingredients. I could not take photos of every item as there were other guests around the table and it would have been slightly intrusive.
Patisserie designed to complement the colours of typical Peranakan tableware, in subtle hues of pink, green and yellow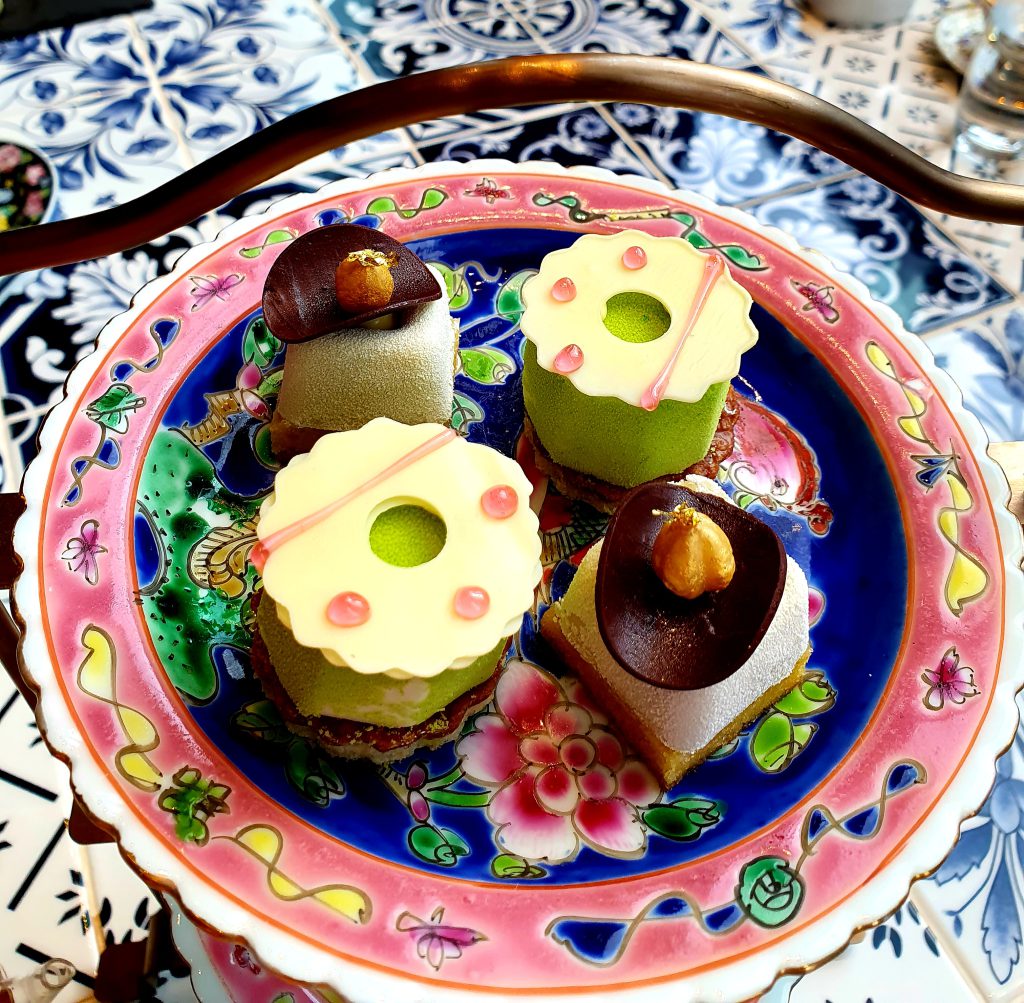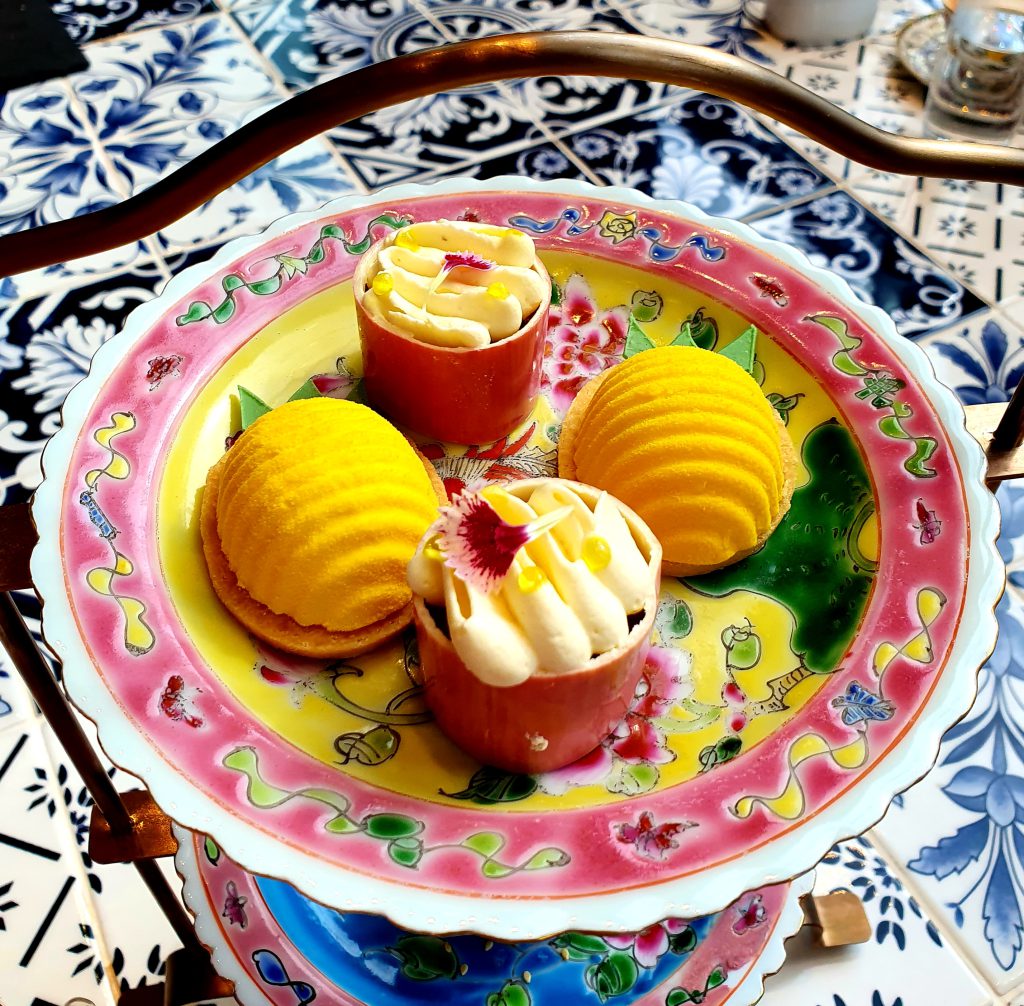 The scones served at Lady Yi's Tea House are outstanding. I should know, as I have lived in England for over 35 years. On top of that, my parents-in-law live in Devon, with my father-in-law having been born in Cornwall. What they do not know about cream teas is not worth knowing.
There are two types of scones served here: one plain and the other containing an ingredient which turned it into the most intriguing and interesting scone I have ever eaten.
A duo of scones: plain scone and secret ingredient scone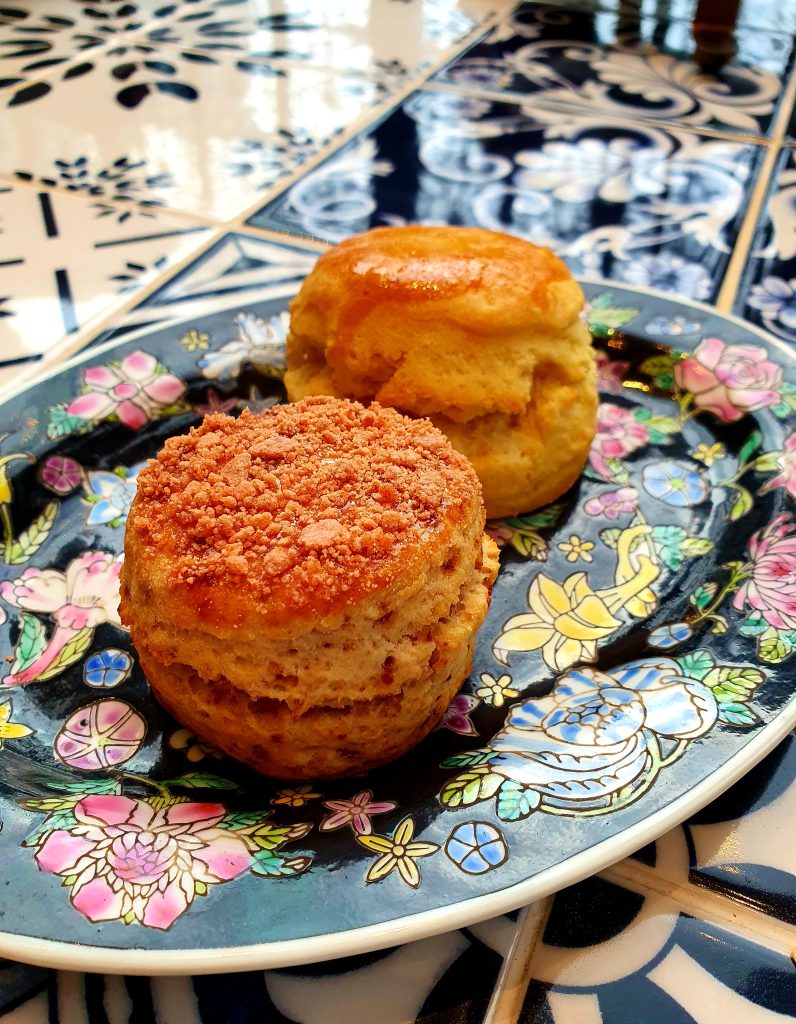 Biting into the non-plain scone and judging by its colour, I thought of dried cranberry at first. Then looking at the flaked topping I imagined that chef wanted to be playful and had added finely ground up hay bee hiam (spicy dried shrimps). Instead, the secret ingredient is crushed haw flakes. This took me back to my childhood.
Why are haw flakes 山楂餠 shānzhā bǐng called haw flakes? I had never bothered to ask. I have just learnt that these little purple-red sweets formed into small discs are made from the fruit of the Chinese hawthorn. If you are over 50 years old, you might have fond memories of nibbling at this chewy snack whilst watching films, on long car journeys or during Chinese New Year. I admit that it has never occurred to me to use it as an ingredient in baking. What an inspiration (and I am now thinking of those White Rabbit milk sweets).
The scones are served with beautifully piped swirls of local kaya (coconut curd), azuki bean butter and clotted cream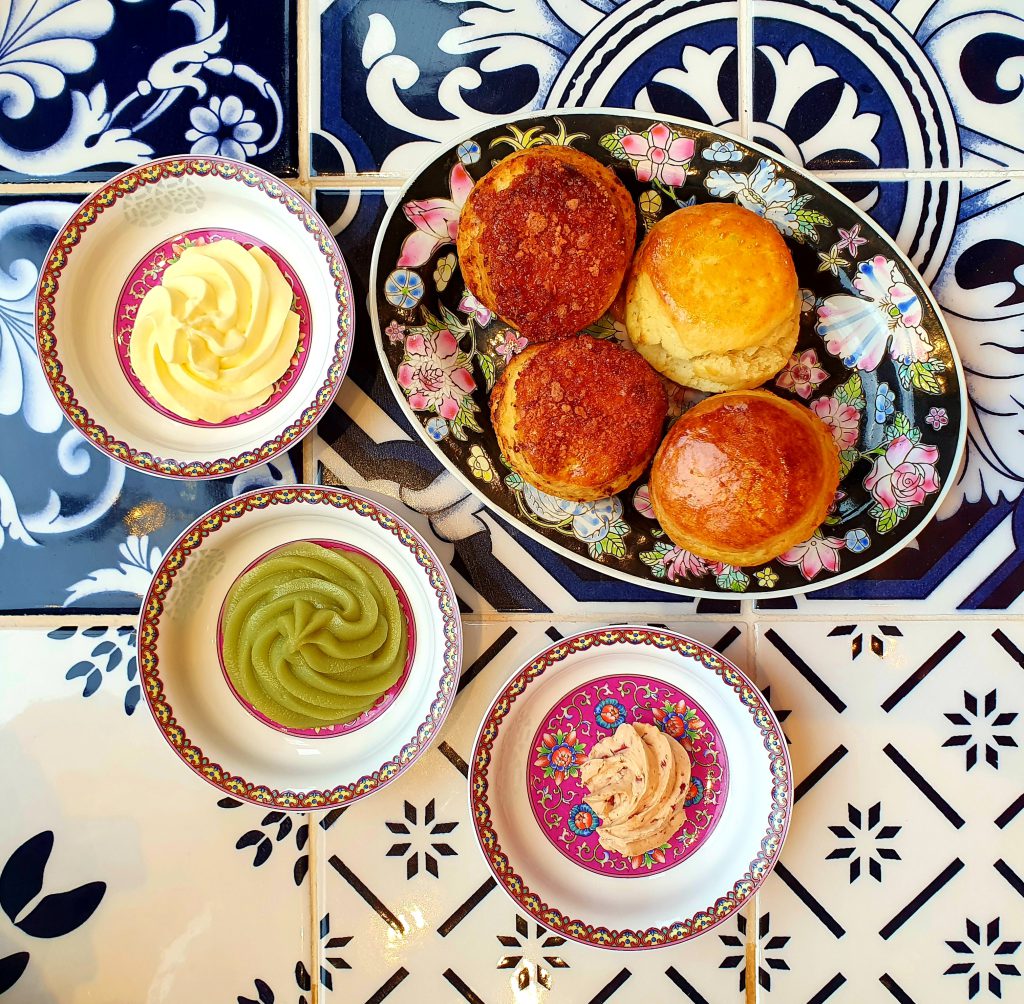 Presented with a separate tea menu, I was recommended the house tea i.e.Lady Yi's Signature 11 Treasures Tea, described thus: 'this mélange of calming chamomile and rare green rooibos is beautifully blended with delicate lavender flowers and accented with floral notes of rosehips and peach with a hint of spice from warm lemongrass'.
The tea leaves are crammed generously into a glass teapot with endless top-ups of hot water. I consider drinking tea one of the great pleasures of life, and can see myself visiting the tea house just to have a pot of this brew.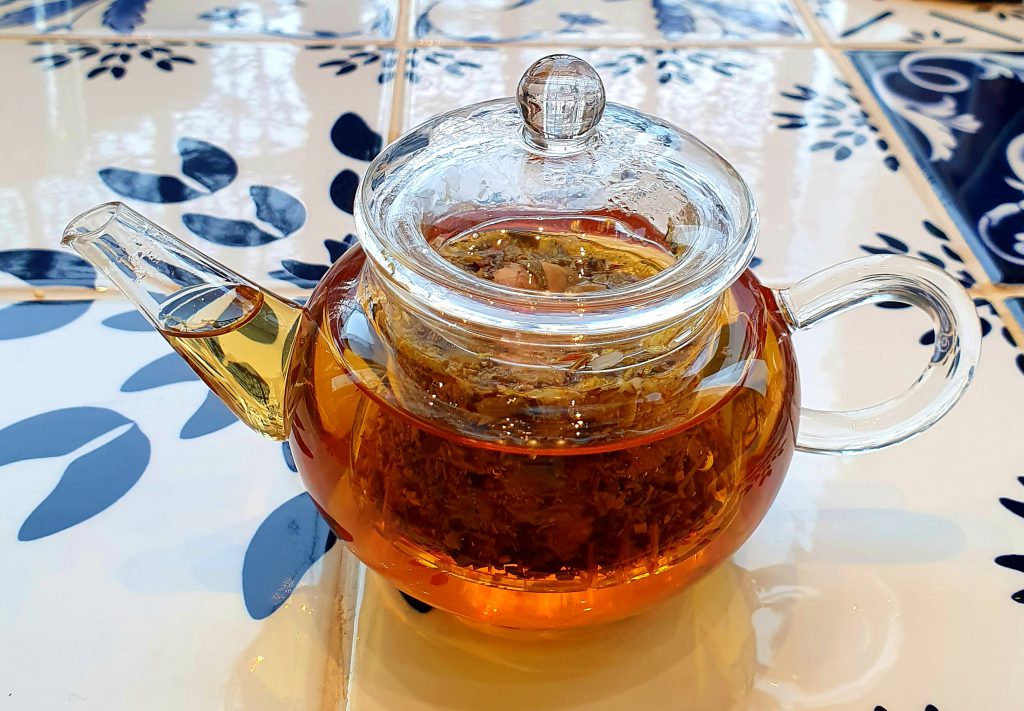 If you are short of time or prefer not to have the full afternoon tea set, there is a separate cake counter offering single pieces of cake and sandwiches.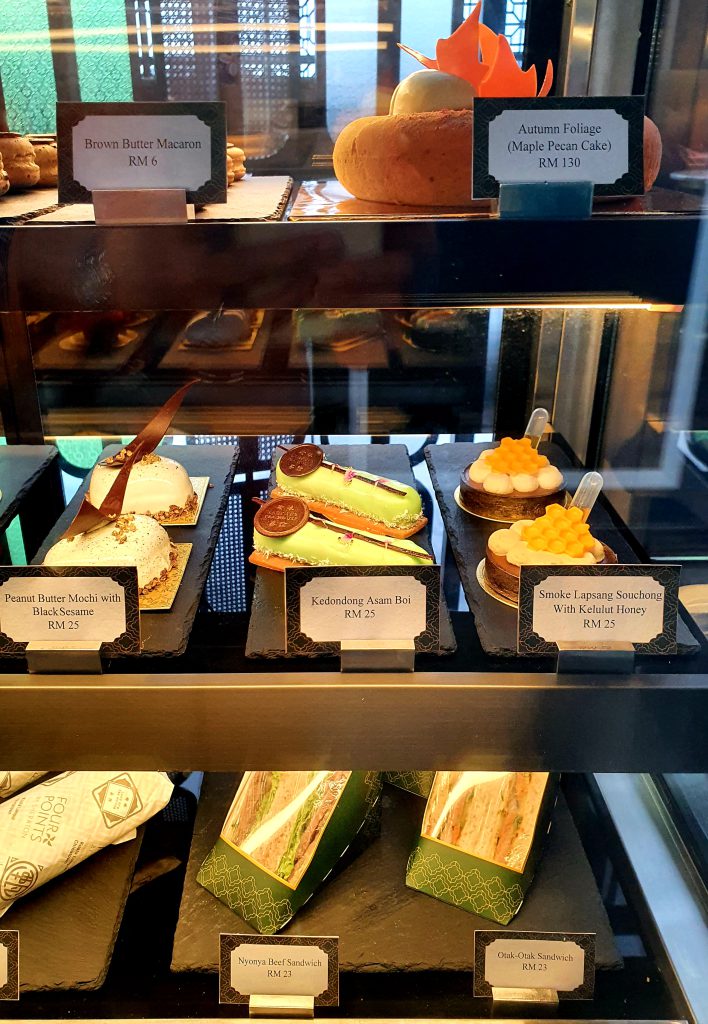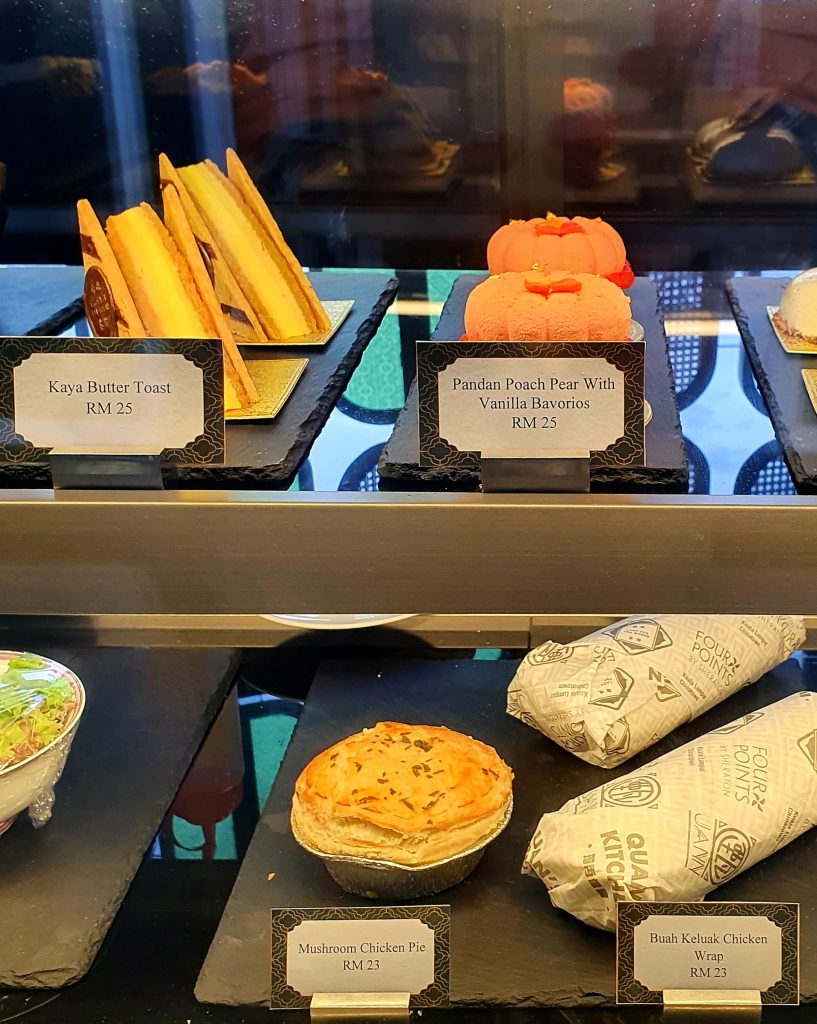 One thing to note is that there is a very large rectangular dining table in the room, which can hold up to 14 guests in spacious comfort. This makes Lady Yi's Tea House a great place to hold birthday parties, reunions and all sorts of celebrations. For group photos, I noticed three suitable backdrops, depending on the light and time of day: against the wooden screen, in front of the large phoenix wall painting and on one side of the long table with a glass screen and display shelf in the background.
There are other dining options in the hotel, so it might be an idea to ask if additional dishes can be brought in from there. An example is the satay and crispy chicken from Quan's Kitchen.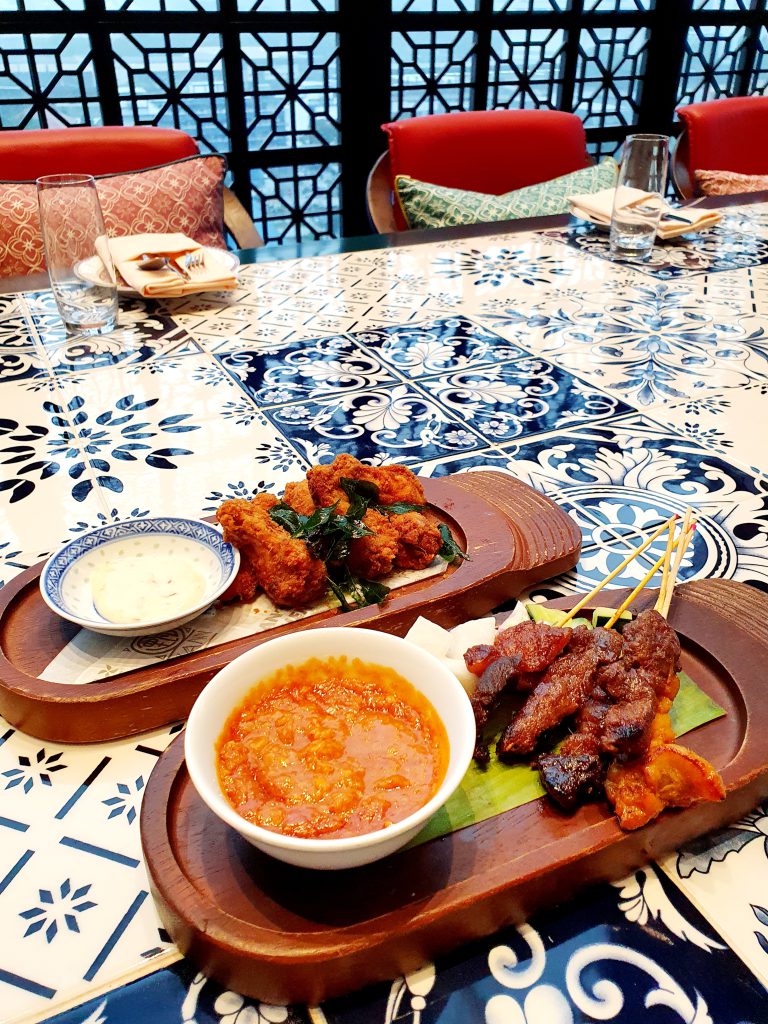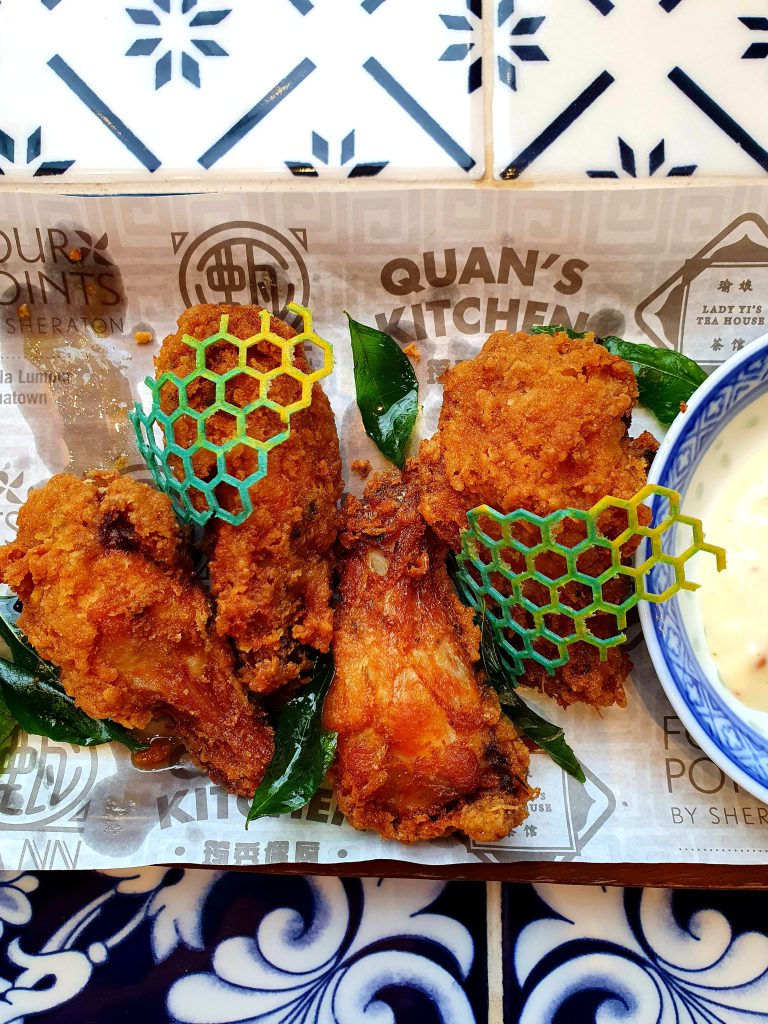 There is actually a 'Lady Yi', as I found out later, who credits the inspiration for the tea house to the happy times spent with her grandmother drinking tea and eating Nyonya kuih (cakes).
I have had afternoon high teas in many other hotels in Kuala Lumpur, but not recently due to pandemic travel restrictions. This is my first trip back to KL since my father passed away last year, and I was glad of this opportunity to rest a bit whilst helping out with some family matters.
Address:
Lady Yi's Tea House
Level 7
Four Points by Sheraton
KL Chinatown
No 2 Jalan Balai Polis
Kuala Lumpur 50000
Inquiries: +603 2035 7333
Email: dining@fourpoints.com