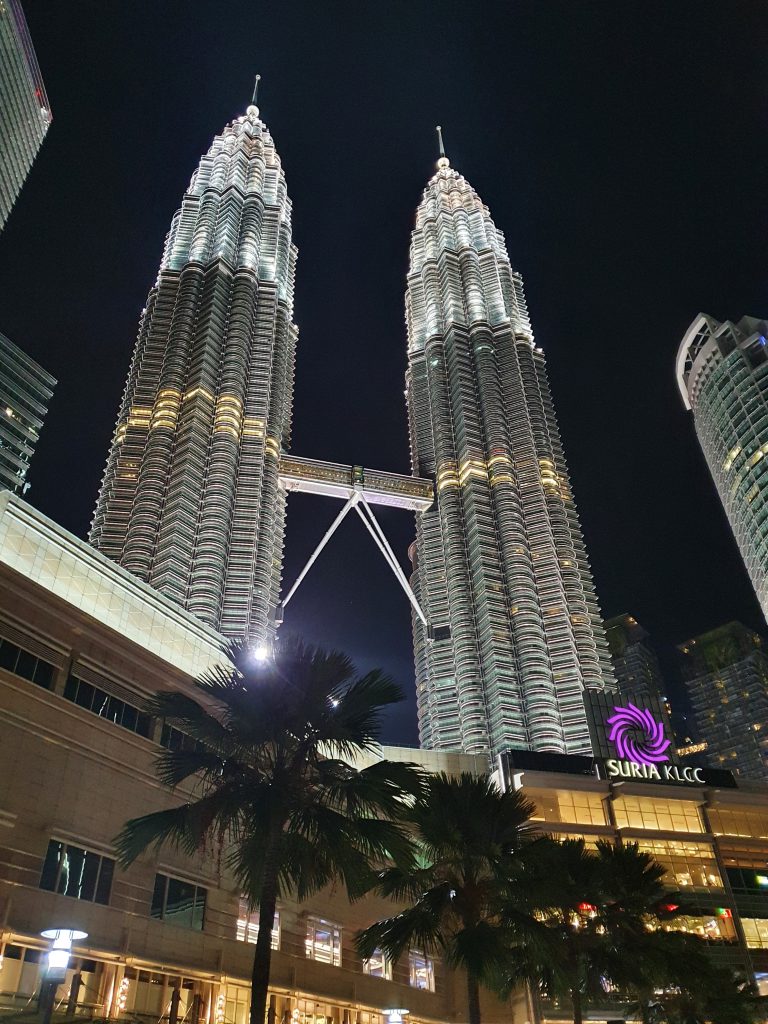 My favourite view in Kuala Lumpur
I have just realised that the title of the film I watched on the flight from London to Singapore has no commas* in it. Everything Everywhere All At Once was gripping in its lurid portrayal of what happens when a mind threatens to fracture under extreme pressure from external circumstances.
If you are Chinese then you need to take care not to project yourself onto any of the characters, because in truth we are all capable of being any one of them at some point in our lives.
There are many characters, of course, as the film's premise is that we all have other versions of ourselves in multiple other universes. If you thought The King: Eternal Monarch and its two parallel universes was disorienting, then this film might do your head in.
Although filled with thought-provoking conversations, I did not totally enjoy the film. It was at least half an hour too long and I question the need to include everything swirling in the cauldron of bizarre ideas. The Milk Bar in New York has a cookie called the Compost Cookie or Garbage Cookie, where you simply throw into the cookie dough anything you have to hand. I would guess that sometimes the result is well received and sometimes it isn't. Same with this film.
The one scene that stood out for me was the one where Glamourous Evelyn and Glamourous Waymond**, projected from another less mundane universe, consider whether to continue with or to end their relationship. It is every sad love story distilled into a few poignant lines, ending with Waymond confessing to Evelyn: So, even though you have broken my heart yet again, I wanted to say, in another life, I would have really liked just doing laundry and taxes with you. 
The question that has been keeping me up at night as I help look after my disabled sister is: in another life, would I want to be doing this?
Our one domestic helper is away for three weeks and I have volunteered to take her place. It is physically demanding to bathe, change, feed and monitor my sister who is completely helpless. As I have explained to friends, imagine the neediness of an 18-month old baby trapped in the body of an adult.
In another life, I would want to avoid this altogether. But in this life these are our family's circumstances and this is what I work with.
It is also what God calls us to do in an attempt, not always successful, to make us creatures that yield to his grand plan for human flourishing. That is to say, we need to accept that every life has worth in God's kingdom and we are to play our part in protecting with care and dignity those who cannot help themselves.
If there is no other life, then what about another time? In another time I would like to insert commas into my life. I don't want everything everywhere all at once. The older I get the more I value breathing space. I can do everything, and I can go everywhere, just not all at once.
I have been in Kuala Lumpur for a week now, and I spent the first 2½ days ensconced in the sanctuary that is the Mandarin Oriental Hotel. In that time I managed to meet up with several people, pay my respects at my late father's grave, visit the bookstore, have some local food, do some swimming and watch a film (the very entertaining Confidential Assignment 2: International).
Staying out initially, and using the hotel's limousine pick-up, was the best decision I could have made for the start of this working trip.
Every colour…all at once: the dancing fountains in KLCC Park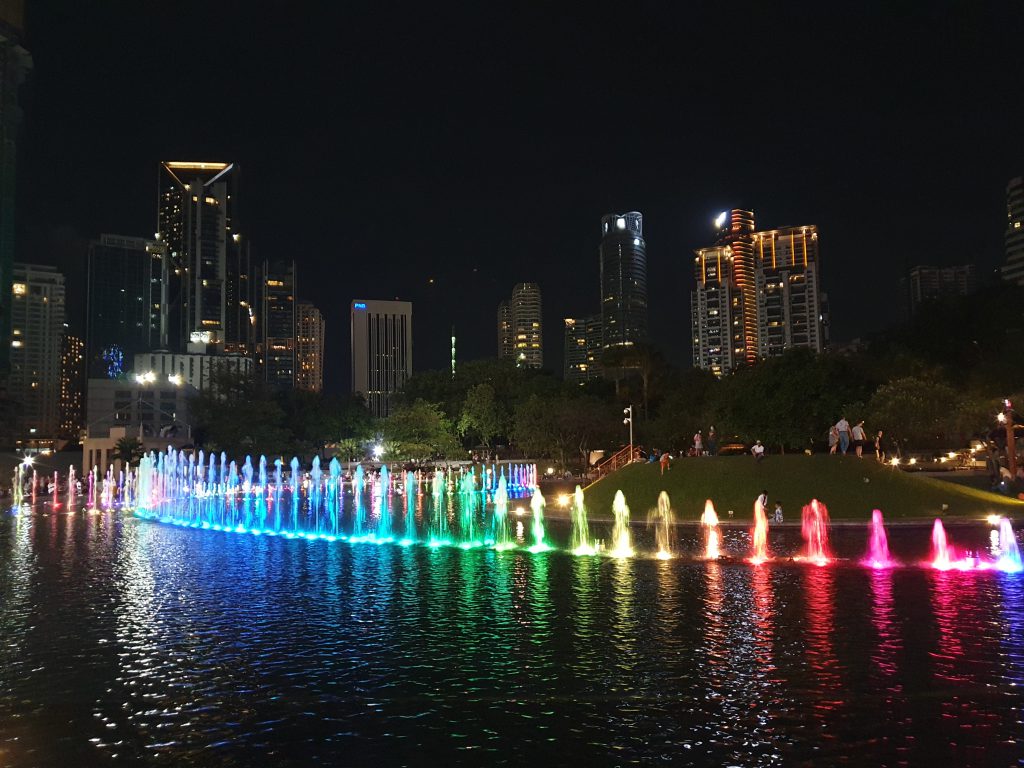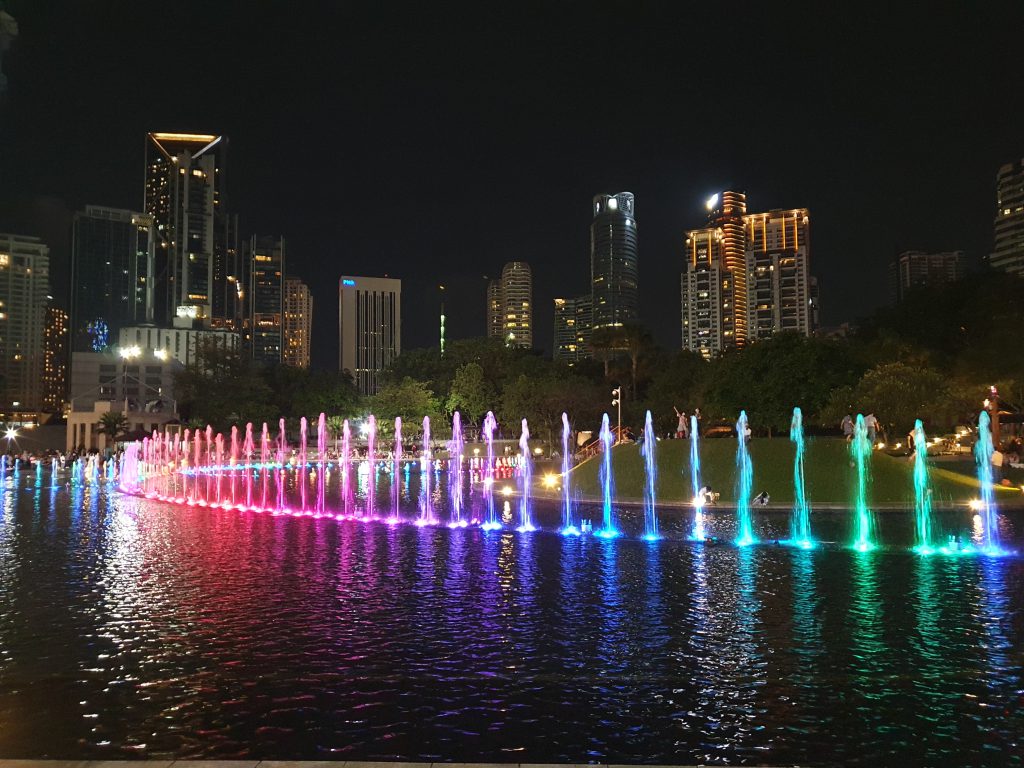 Views of the Petronas Twin Towers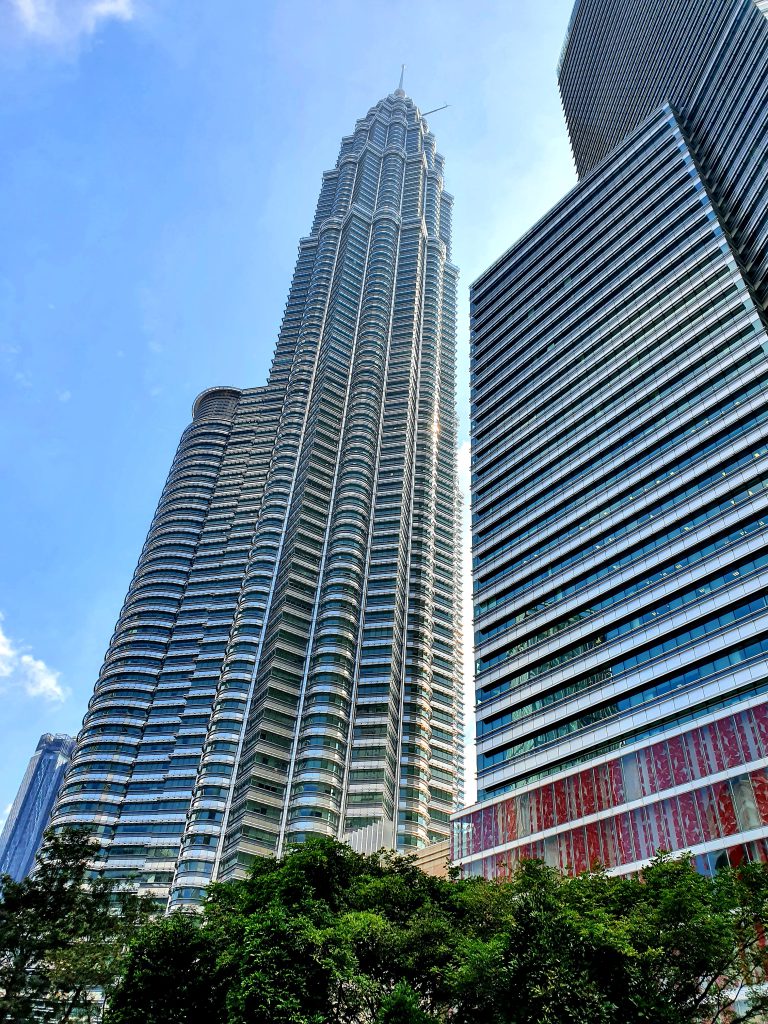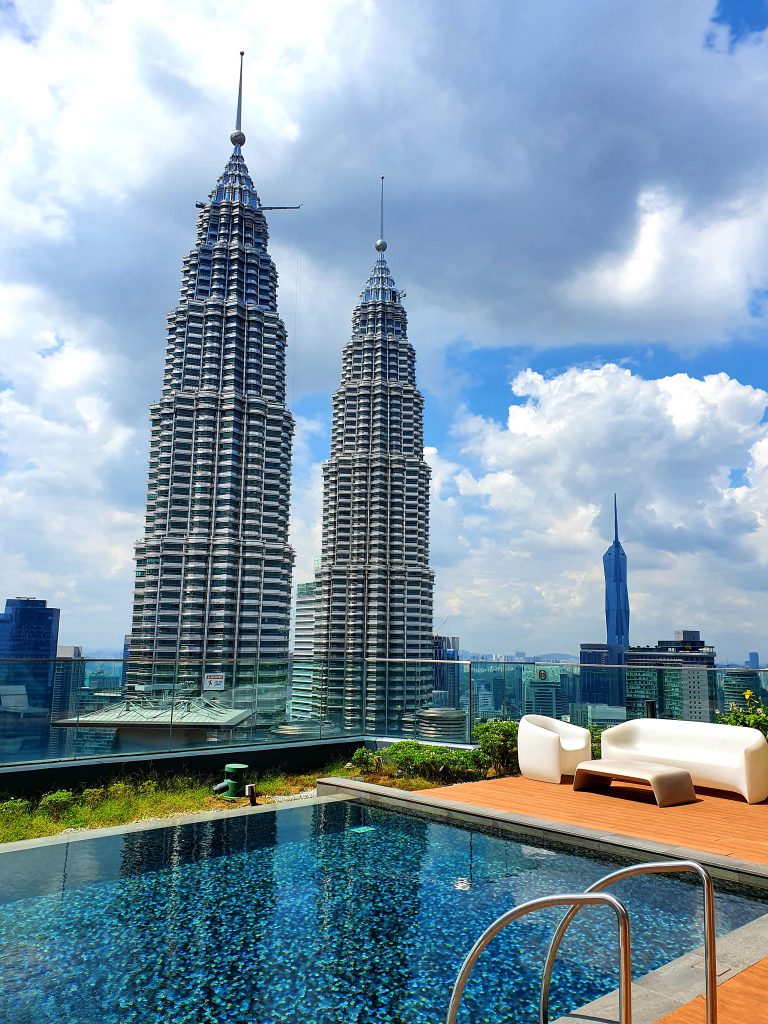 In another life I would be lounging by the pool drinking fresh coconut water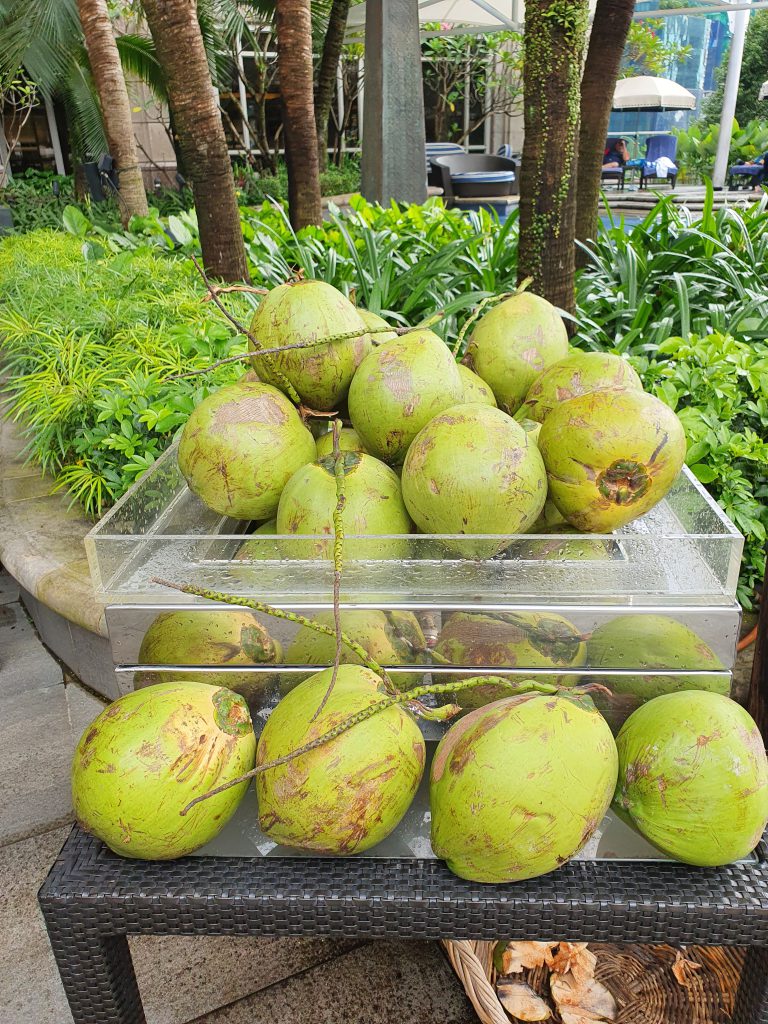 Views of KLCC Park and city skyline from my room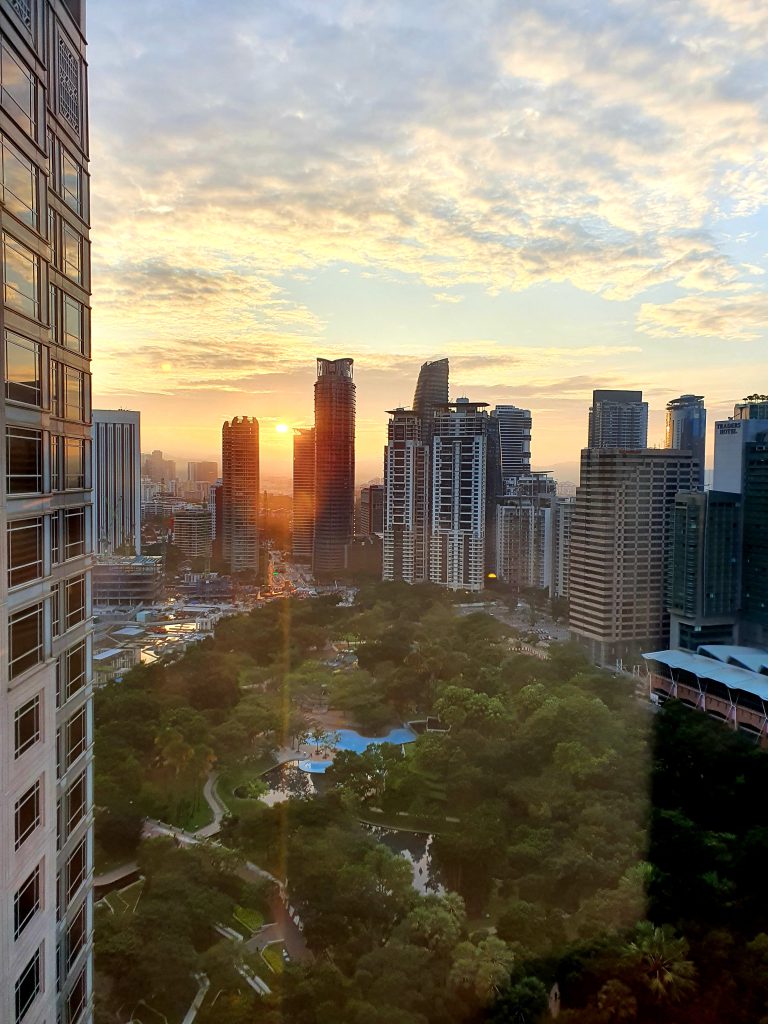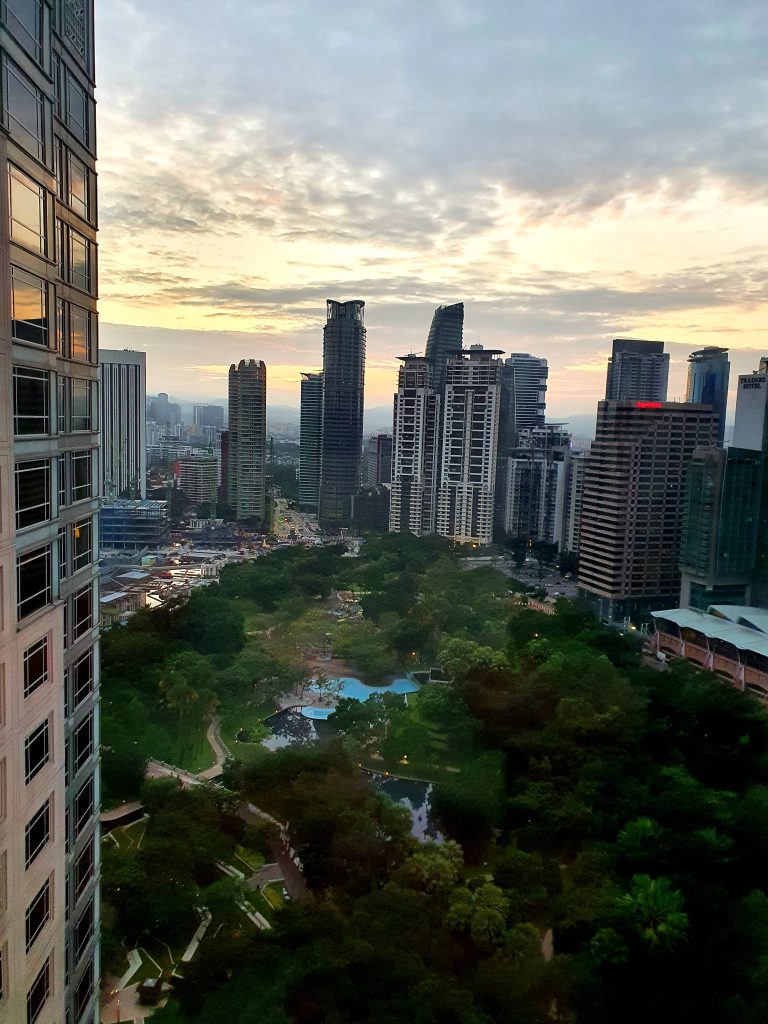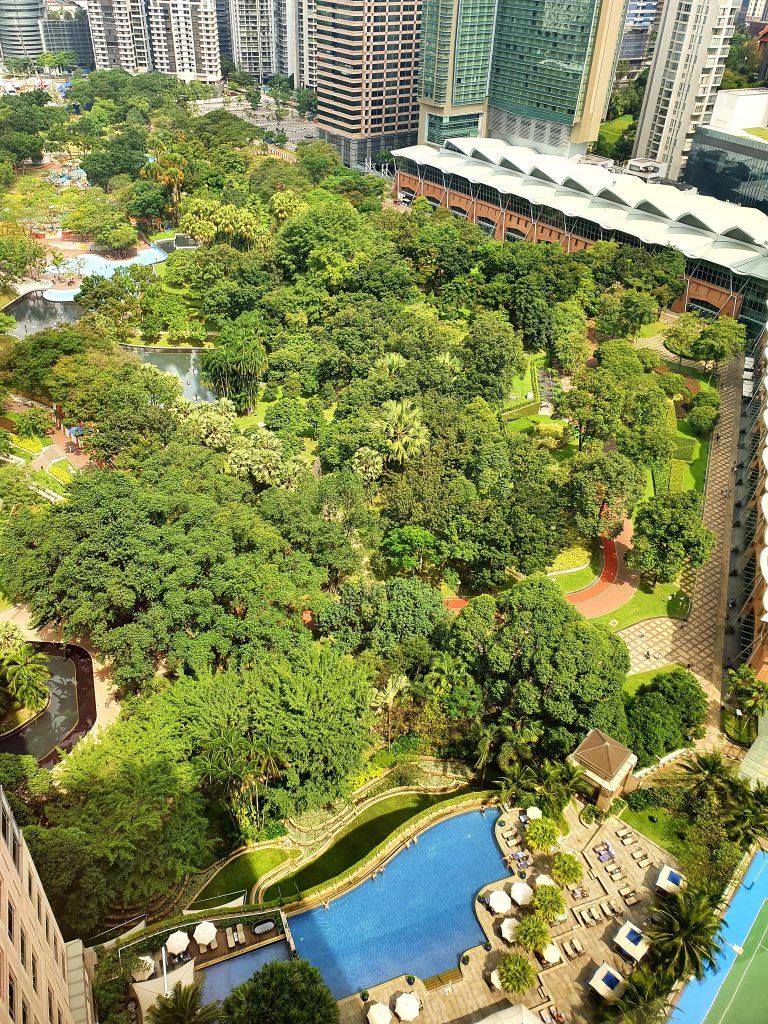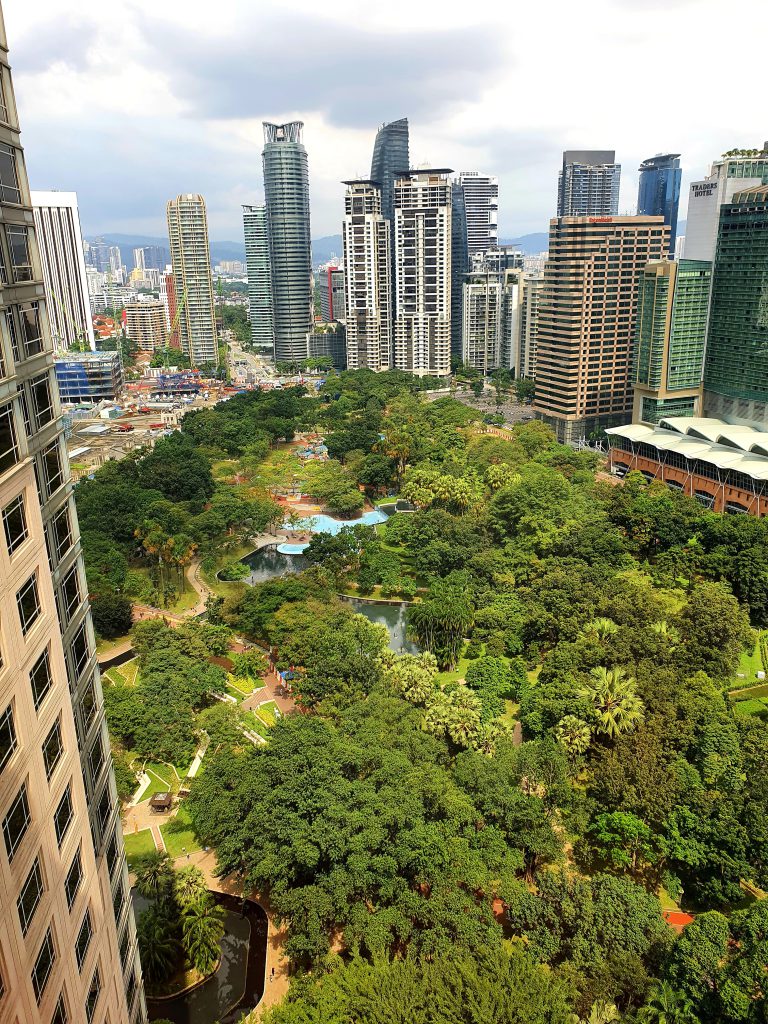 I hope to visit some local bakeries soon and will suggest a few in a later post. Goodnight from Kuala Lumpur.
*     comma noun/ˈkɑmə/
the symbol , used in writing to separate parts of a sentence showing a slight pause, or to separate the single things in a list
**   why did they not just call him Raymond? Surely Chinese people can pronounce R now without confusing it with L?