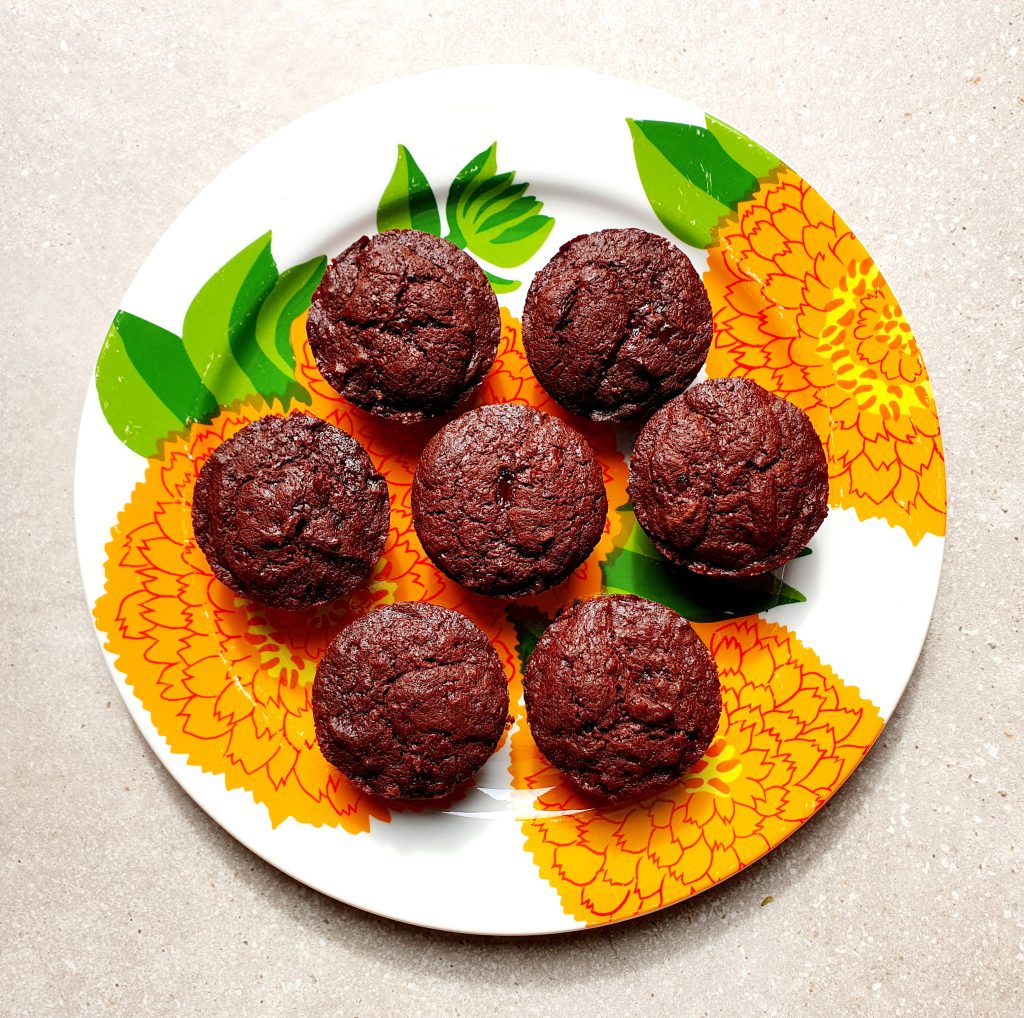 It is the day after the State Funeral of Her Majesty Queen Elizabeth II. Our nation has spent nearly two weeks grieving and I am so glad everything went well with the arrangements, down to the weather. I did feel very sad at points during the days after HM's death was announced because it brings back to mind all the other deaths we have had to face in the past.
The hope for all who believe in the Christian God is that death is not the end, but the beginning of life eternal. That is the promise I cling on to daily. This is the reason I can get through my days.
And the reason I can still bake cakes.
Today's lovely combination is Chocolate and Orange. At Christmas time our family shares a silly nostalgic treat of one Terry's Chocolate Orange, which I first discovered in my university days.
The signature dessert at one of my local restaurants, Odette's in Primrose Hill, is their home-made and upmarket version of the Jaffa Cake. Here is the recipe if you fancy a challenge.
I am a solid home cook and often turn to Nigella Lawson's How to Be a Domestic Goddess. I love this book so much I have a spare and untouched copy, whilst the first and original is marked all over and slightly mangled after 20 years of use. I hope it never goes out of print. It's not that every recipe here is great but the ones that work really do serve you well each and every time. Banana Bread on page 33 is one such example.
The recipe for these small cakes is adapted from the Store-Cupboard Chocolate-Orange Cake (on page 170). I had invited a few ladies from church for a coffee morning and baked four things: the chocolate and orange cake, a passionfruit and lime drizzle cake, cheese scones and sausage rolls. The chocolate and orange cakes were a hit.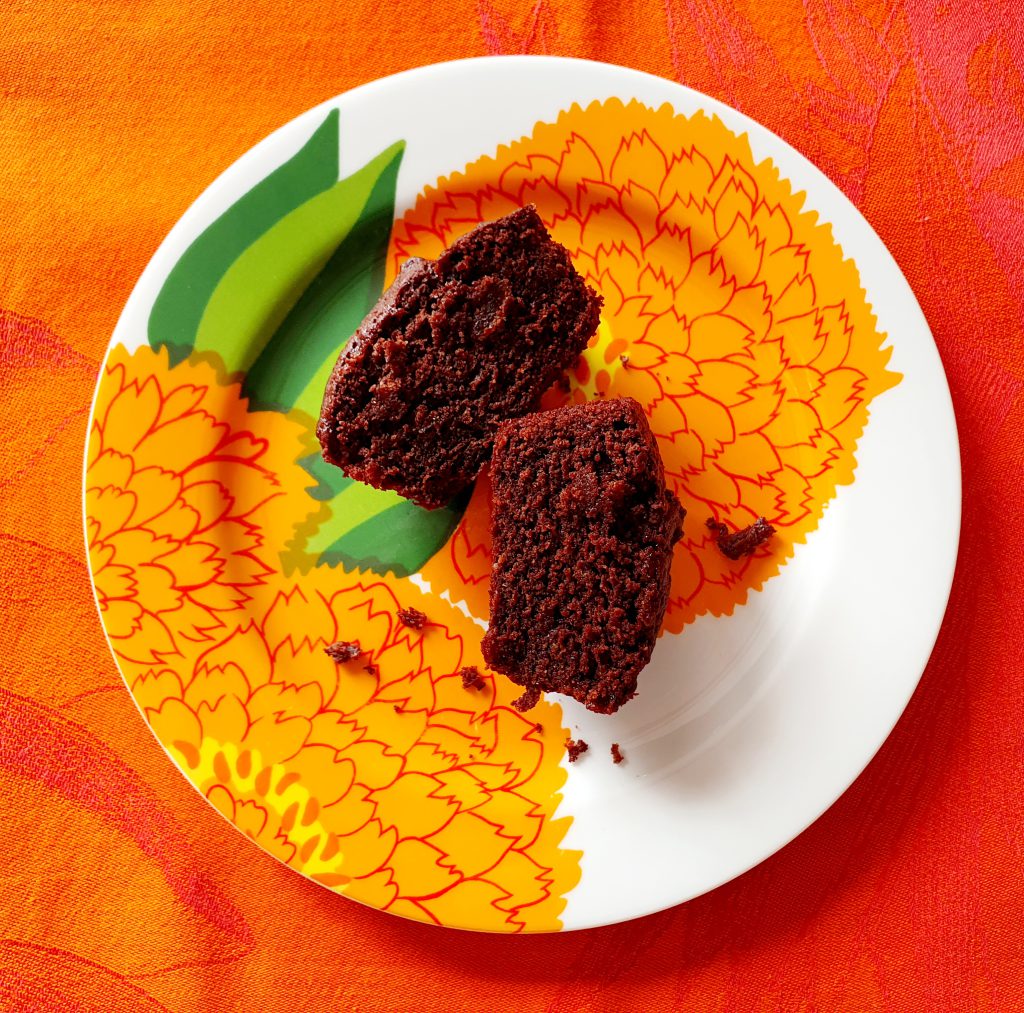 The original recipe calls for a 20 cm round cake tin, but I made 12 small cupcake-sized cakes. One issue is that some of the cakes stuck to the bottom of the tin, as the marmalade creates a sort of 'glue'. However the cakes were so presentable in small form that I wanted to make them again. To this end I had the bright idea of using small waxed discs to line the bottom of the muffin tin, to act as a barrier. The discs are normally used to seal home-made jam before putting the cap on.
As for the marmalade, Ms Lawson suggests thin-cut marmalade. Mr Gochugaru's all-time favourite is Frank Cooper's Fine Cut Oxford Marmalade, but everyone knows he loves marmalade so we get given many different types. Any orange marmalade will do but one with peel is best as it gives some texture to the cake. Ms Lawson also says you can substitute the marmalade with raspberry or apricot jam, but I would use morello cherry jam: Wilkin & Sons does one as does Fortnum and Mason. If you live in London then head to Paul Rothe and Son (35 Marylebone Lane, London W1U 2NN, telephone 020 7935 6783) which is an Aladdin's cave of jams and preserves.
Use any type of orange marmalade but one with peel is best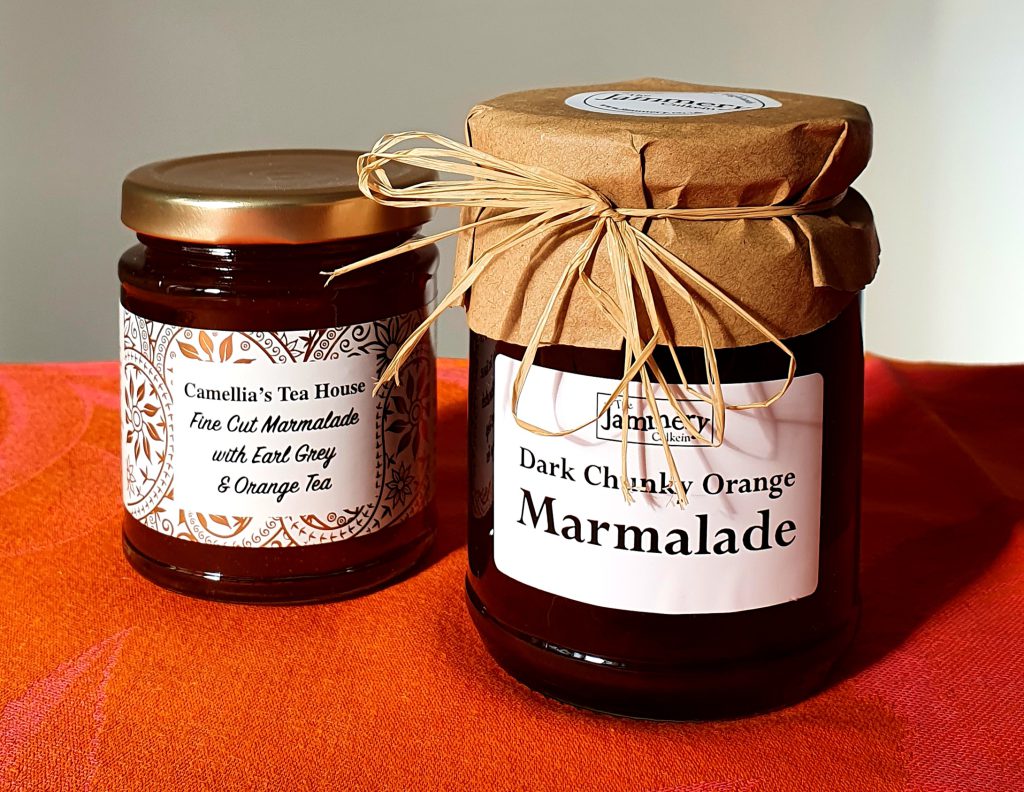 An alternative to marmalade would be morello cherry jam, a recipe is here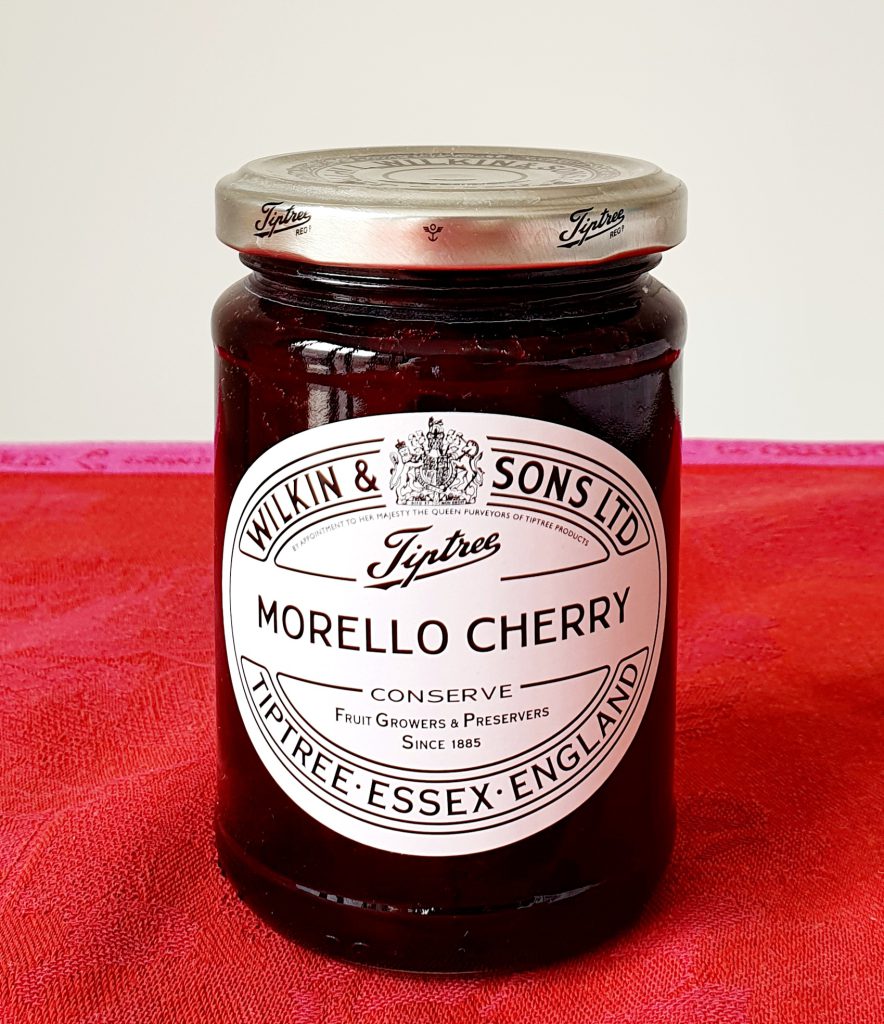 I used a 12-hole muffin tin, lined at the bottom with waxed discs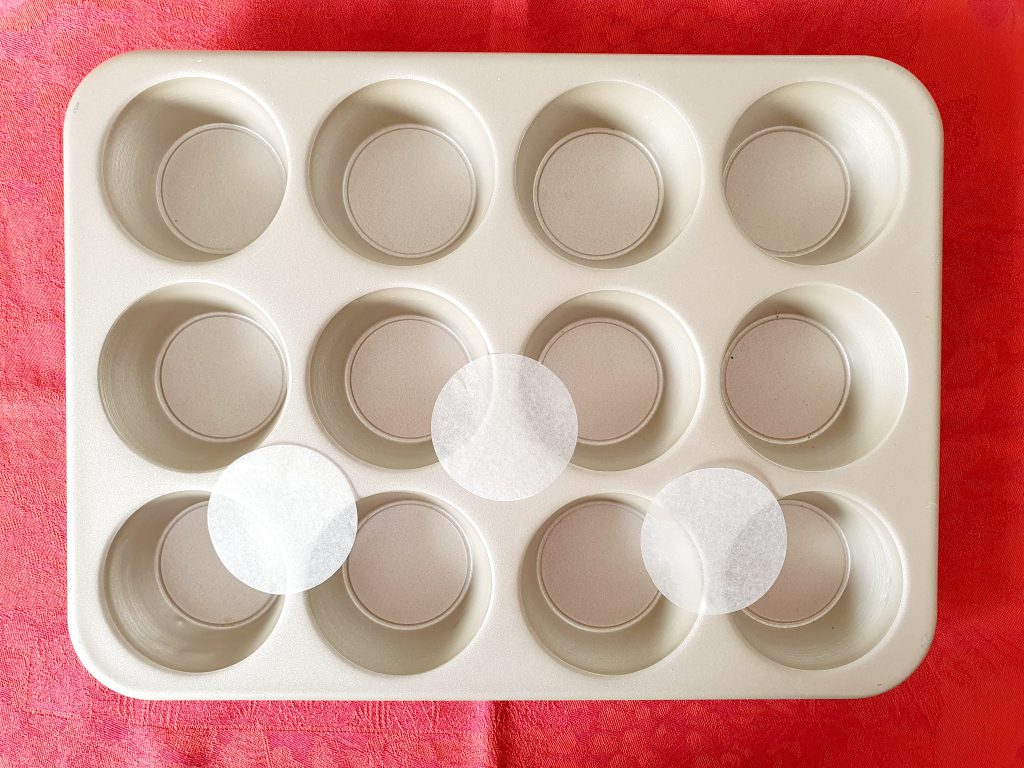 For 12 Small Cakes:
125 g unsalted butter
150 g 70% dark chocolate chips
250 g orange marmalade with peel
grated zest of 2 oranges
75 g unrefined castor sugar
2 large eggs, beaten
½ teaspoon orange oil (Boyajian brand of possible)
150 g self-raising flour
a pinch of salt
I used a 12-hole muffin tin, greased on the sides and lined at the bottom with small discs of wax paper. The batter is made in one pot so a 24 cm saucepan is about the right size. If you are using a 20-cm round tin, grease and line this before use. The oven temperature for the large cake is 180ºC / 160ºC fan and the cooking time is around 50 minutes.
How to Make:
Preheat the oven to 170ºC / 155ºC fan.
Place the butter in a largish heavy-bottomed saucepan and melt over low heat. When it has nearly all melted, stir in the chocolate chips and leave for a minute.
Remove the saucepan from the heat, and stir the butter and chocolate together using a silicon spatula or wooden spoon until the mixture is completely smooth.
Next, add the marmalade, orange zest, sugar, eggs and orange oil. Stir until everything is well combined.
Place a sieve over the saucepan and sift in the flour and salt. Once again stir until everything is well mixed.
Divide the cake batter between the holes in the muffin tin. Bake around 30 minutes. Leave to cool before removing from the tin.
Before and after baking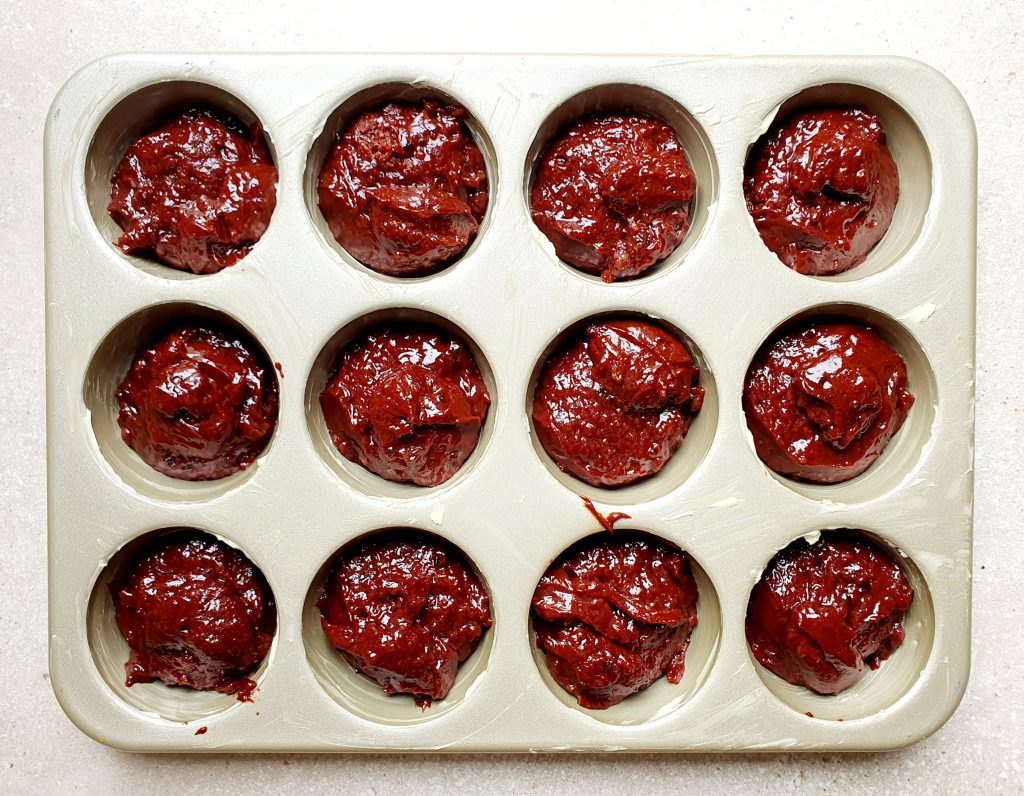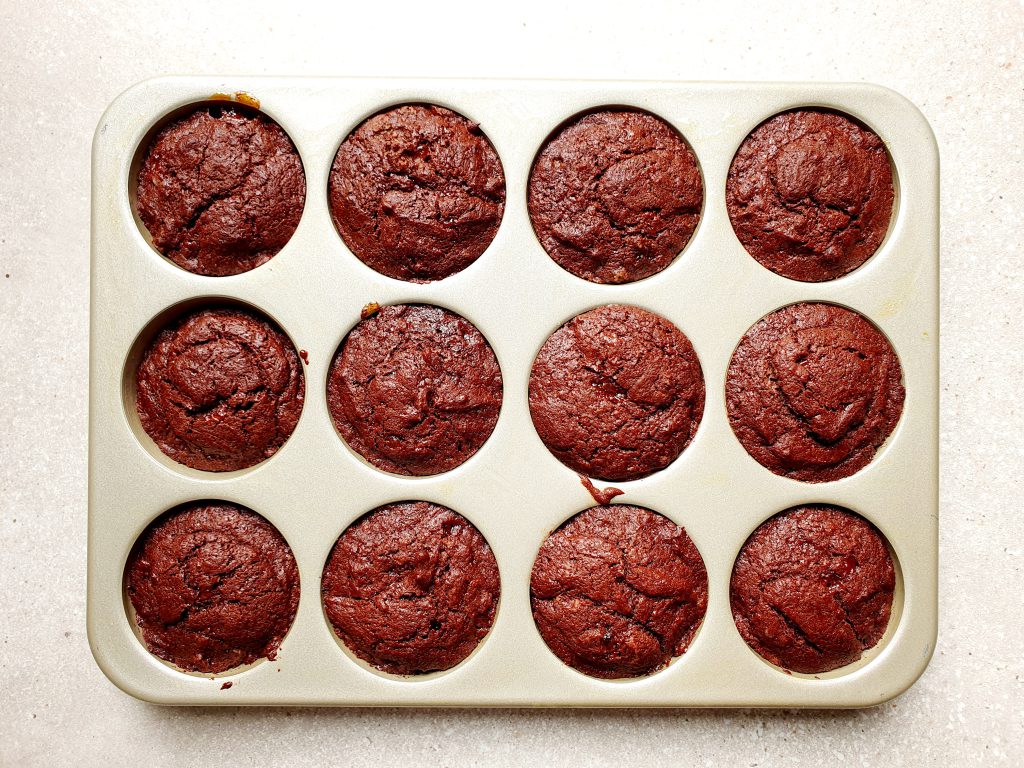 Cooling down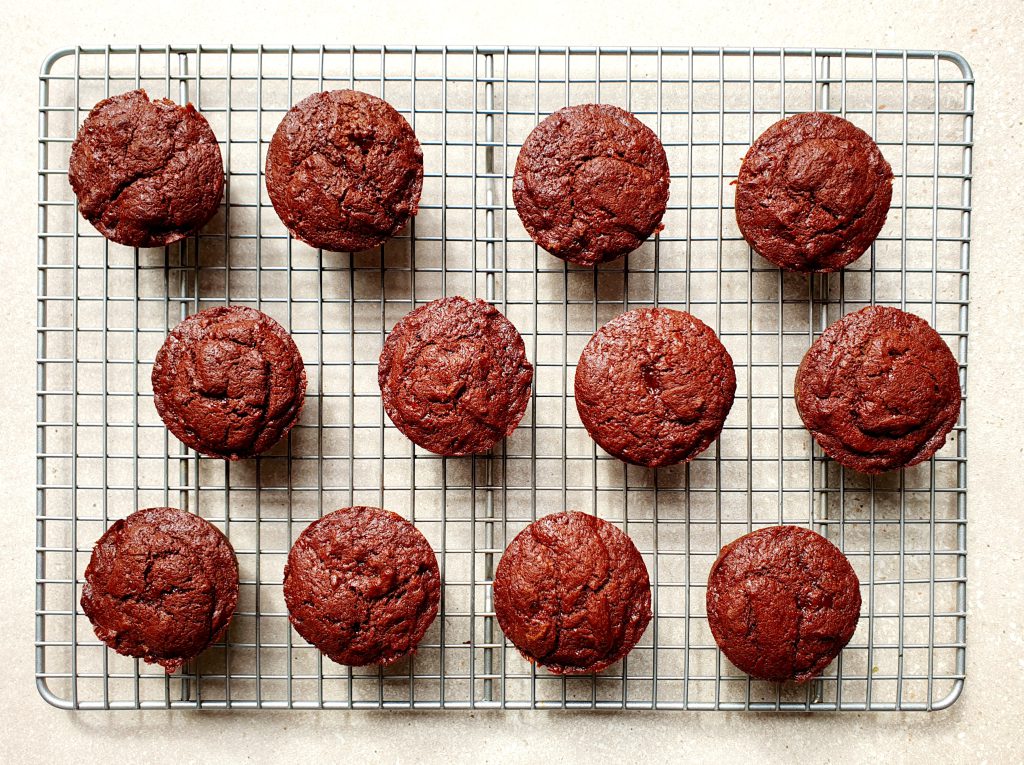 I am heading to Kuala Lumpur tomorrow, for a month, to help with family matters. There won't be much opportunity to cook, but there will be things to report back I am sure. Bye for now and see you in a few days' time!