Gochugaru Girl has created a dense bitter-sweet cake…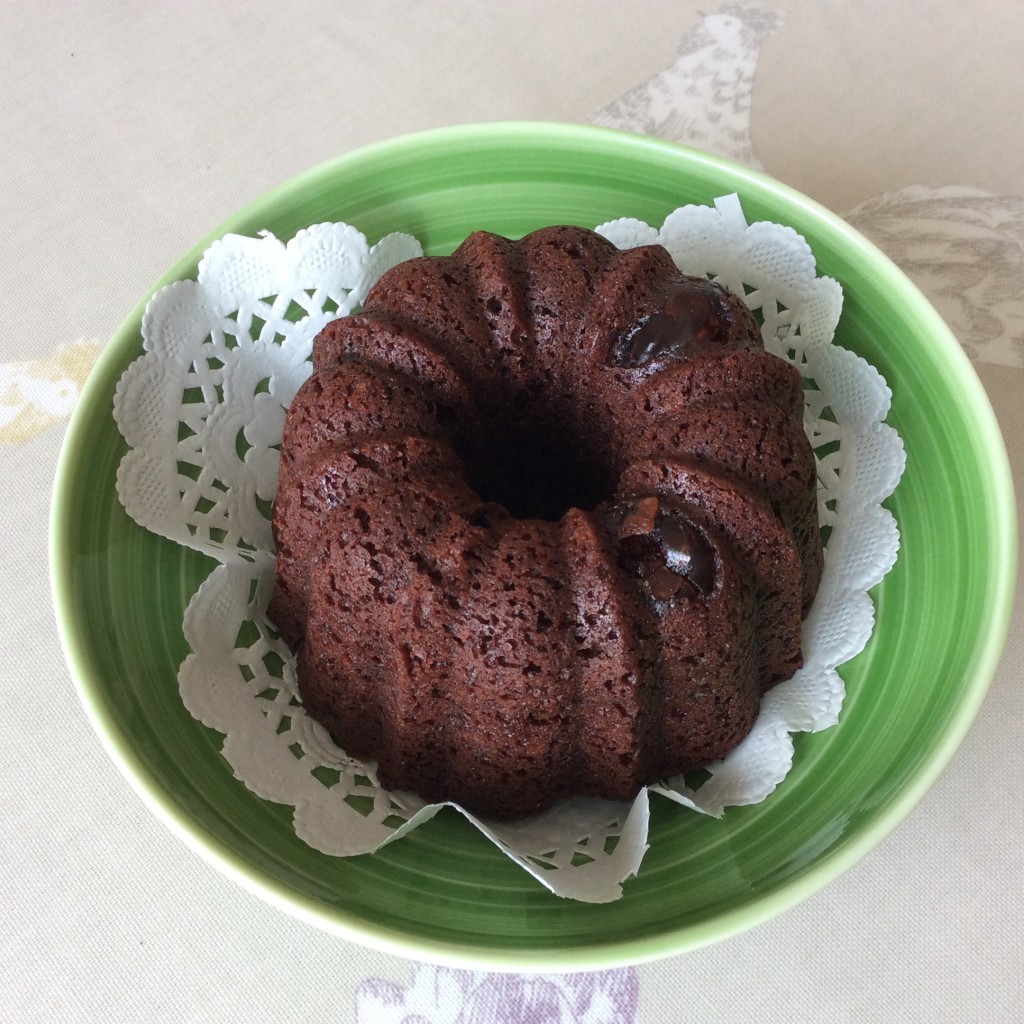 This is to reflect some stupidity on my part.
The story is this: just over a week ago I received two text messages on my mobile phone from 가희 (teacher Ga Hee, who is helping with my attempts at learning Korean) saying she has returned from Seoul and that we should meet. She has so much to tell me about her trip. Naturally I was so excited and suggested meeting over the next two days.
When I didn't get any reply, I assumed 가희 was ill. I knew it was not jet-lag because she said in her text that she had recovered from that.
Do you know how many Korean dramas I have watched where, in exasperation, I have yelled at Mr Gochugaru:
Why doesn't she just call and speak to him? Or…he would know the truth if only he would pick up the phone to ask her!
The truth always involves one of these facts: that he truly loves her; that she had no idea his ex-girlfriend told some lies; that he's not dying after all; that she is going to stand up to that dragon of a (future) mother-in-law; that, really, they were meant for each other no matter what life throws at them.
Well, today's fact is: 가희 didn't receive my replies and thought she had offended me in some way. And I thought she was so ill she couldn't get out of bed, let alone think about leaving the house for a social afternoon in Piccadilly.
Oh, what a mess. I received two texts this morning which mortified me: my earlier texts did not reach their destination. So I did the one thing that I always say people (in dramaland) should do: dial the number and speak to 가희 in person.
All is sorted now but an apology really needs some cake. There are many high-end cake shops in Piccadilly (Fortnum and Mason, Ladurée) but I am going to make some for 가희 when I meet with her later today.
The cakes contain bitter chocolate (90% cocoa) and sweet jam (black cherry) to say that life is bitter and sweet in equal portions, but it can be sweeter if only we would make the effort to call our friends instead of relying on texts or email.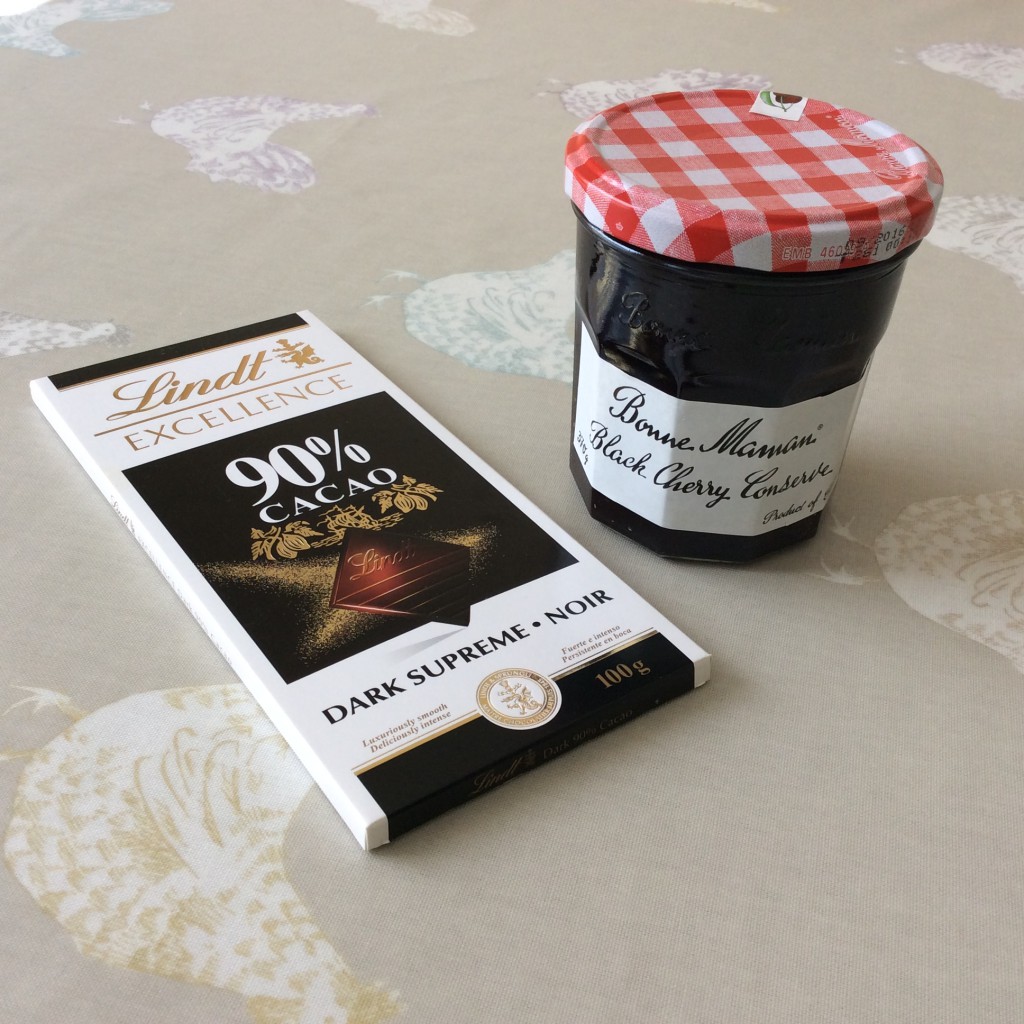 I really hope not to find myself in such a situation again, but just in case, I have topped up supplies this afternoon.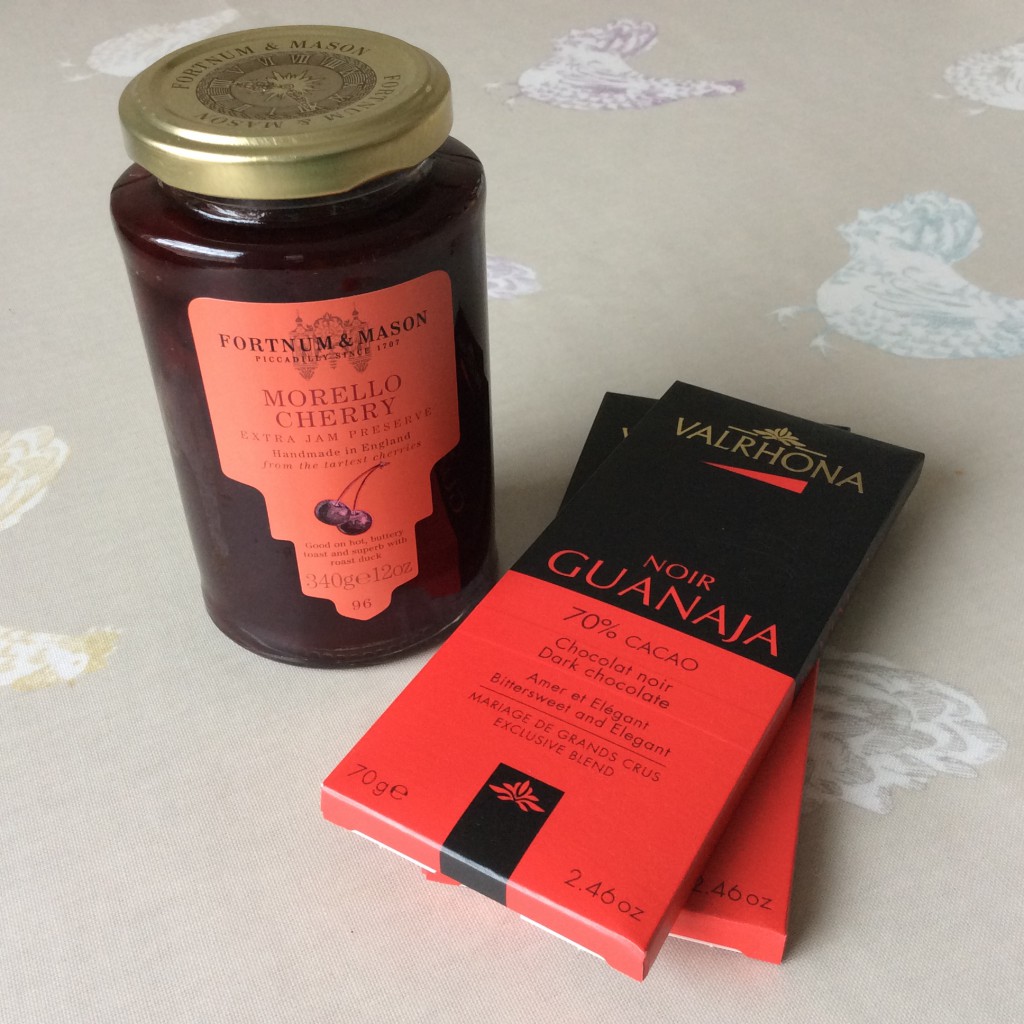 For the Cherry and Chocolate Cake:
9 glacé cherries (3 halved cherries per mini bundt)
125 g unsalted butter
100 g dark chocolate (at least 70% cocoa solids), broken in pieces
185 g black or morello cherry jam
75 g unrefined caster sugar
2 large eggs
125 g self-raising flour
25 g ground almonds
You will also need a six-hole mini bundt tin.
How to Make:
Preheat the oven to 180°C/ 350ºF/ Gas 4. Grease the mini bundt tin.
Halve the cherries and place three halves at the bottom of each bundt mould.
Melt the butter in a saucepan (18 cm diameter), set over a very gentle heat.
When the butter has melted, add the chocolate and remove the pan from the heat. Stir slowly with a wooden spoon until the chocolate has melted into the butter.
Add the jam, sugar and eggs, giving everything a good stir.
Finally fold in the flour and ground almonds.
Using a spatula, scrape the cake batter into a piping bag. Pipe the batter, dividing equally, into each mini bundt mould.
Bake in the preheated oven for 25 minutes, or until the cakes bounce back when touched. A metal skewer inserted in the centre should come out clean.
Leave the cakes to cool slightly in the tin before turning out onto a wire cooling rack to cool completely.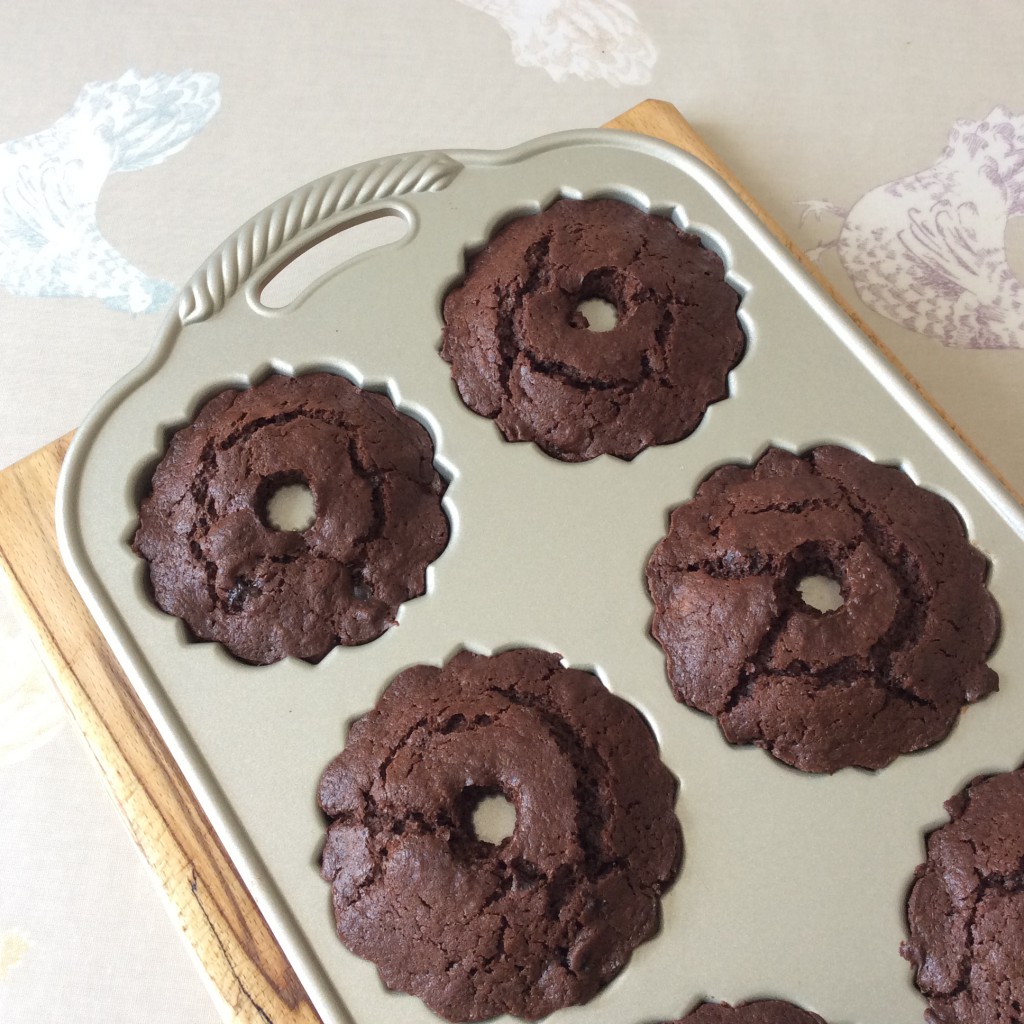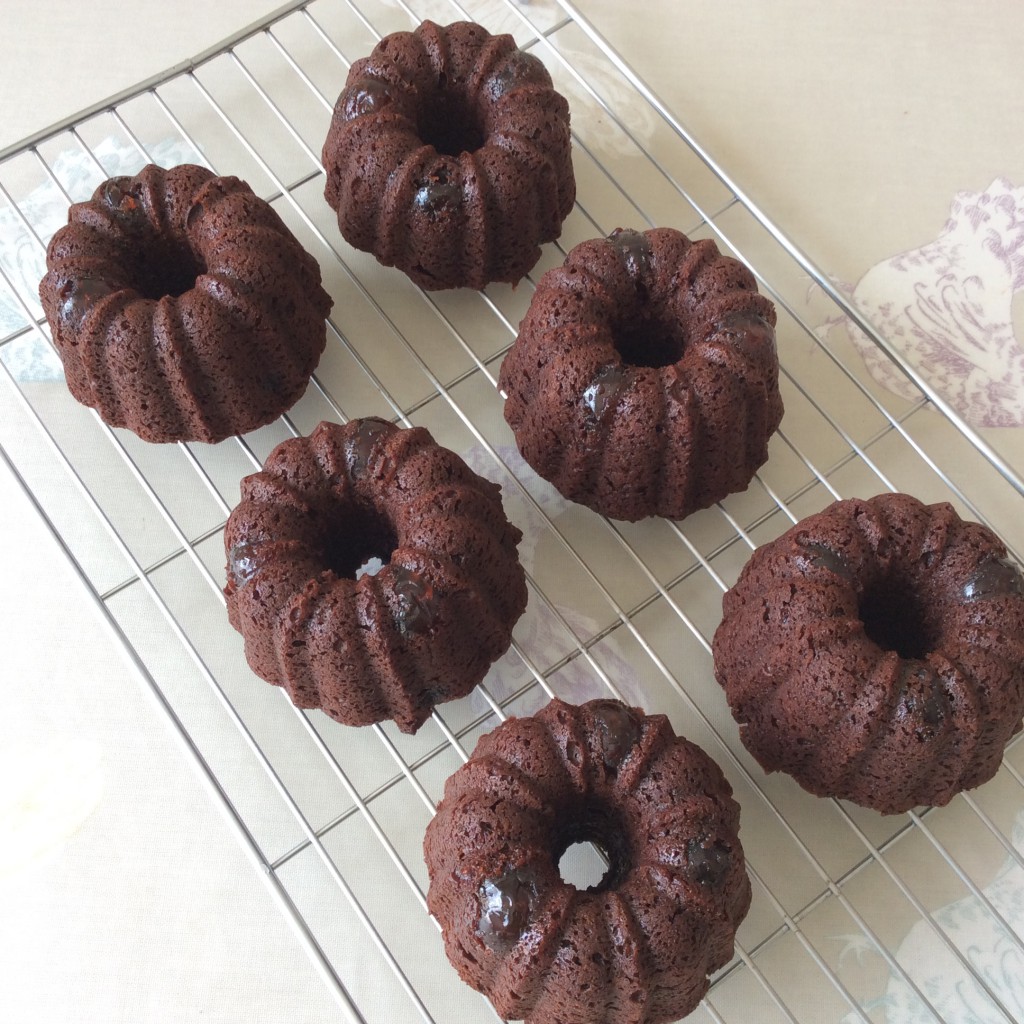 Packaged and ready to go