Gochugaru Girl would like to wish her friend Cheryl a very Happy Birthday.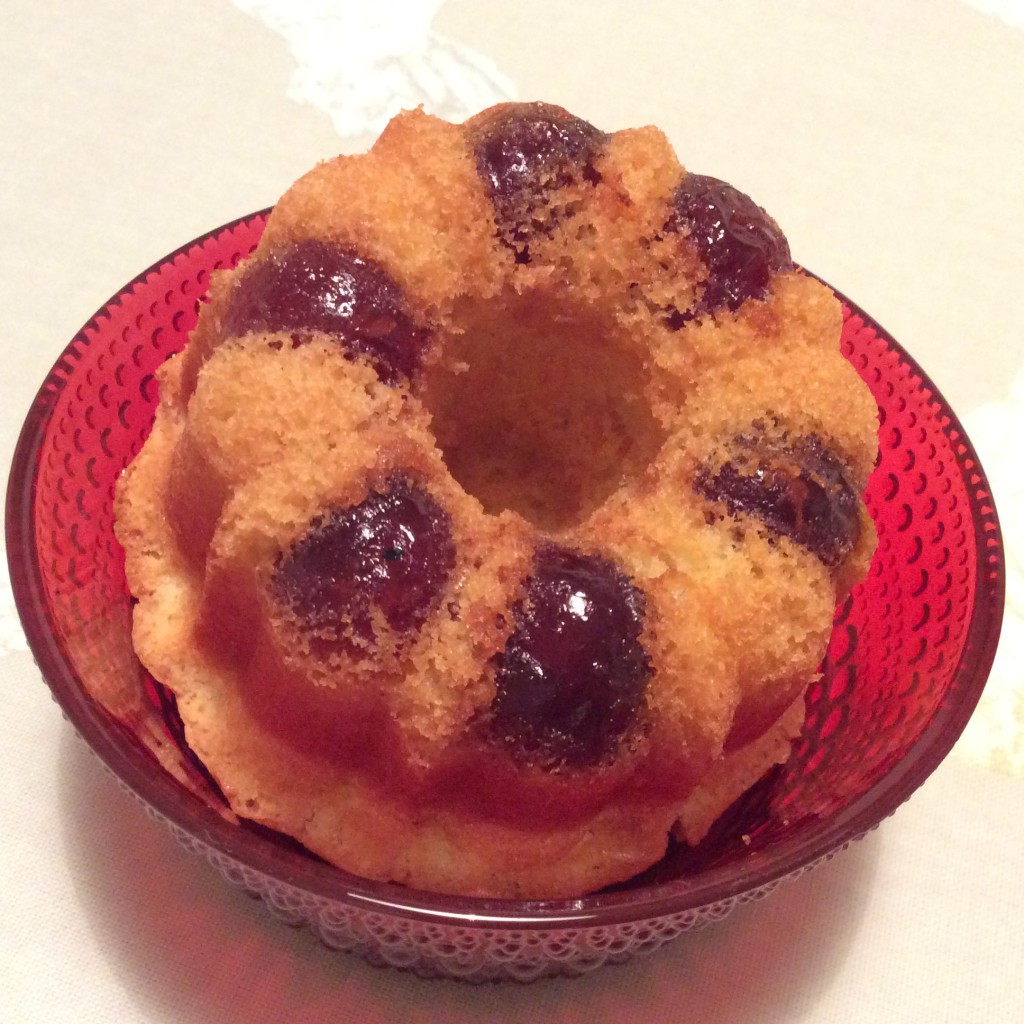 The question is, of course, when exactly is Cheryl's birthday?
Writing a last minute email from the departure lounge at the airport in Cape Town, whilst waiting to board the flight to London Heathrow, Cheryl had this to say:
Yes, I notice my birthday is creating headlines.  I don't know what all the fuss is about – thought it was quite easy!
The conundrum was set as a logic question* in some test paper (in Singapore, you understand) and was challenging enough for Junior 1 to send us the question whilst on holiday in Florence. I wonder whether there was nothing better to do…or maybe he was queuing to get into the Uffizi.
Junior 1 and I then had a long whatsapp conversation where I used the word obfuscation, and he used the word logic, many times. In the end I encouraged him to go and get a Martini or Cinzano and to stop thinking about such a badly worded question.
I knew that Mr Gochugaru (who loves logic questions) would want to try and solve this, and so some fortification would be required.
Recently, I made the hypothetical fourth cherry and almond cake, the one where the cherries would not sink to the bottom of the cake. The first three attempts resulted in the cherries sinking.
Here is the result of the fourth cake: the cherries did sink. However, everyone loves this cake and we finished it entirely in under 24 hours.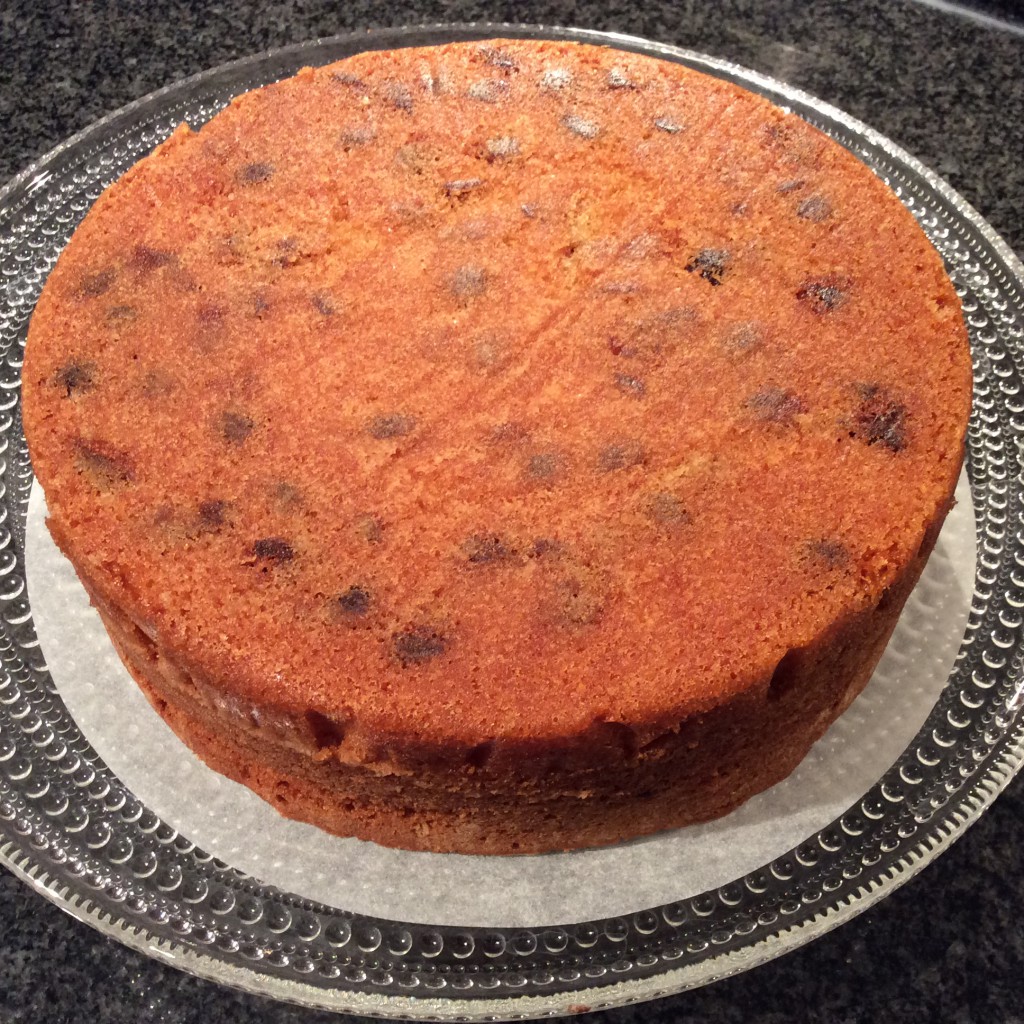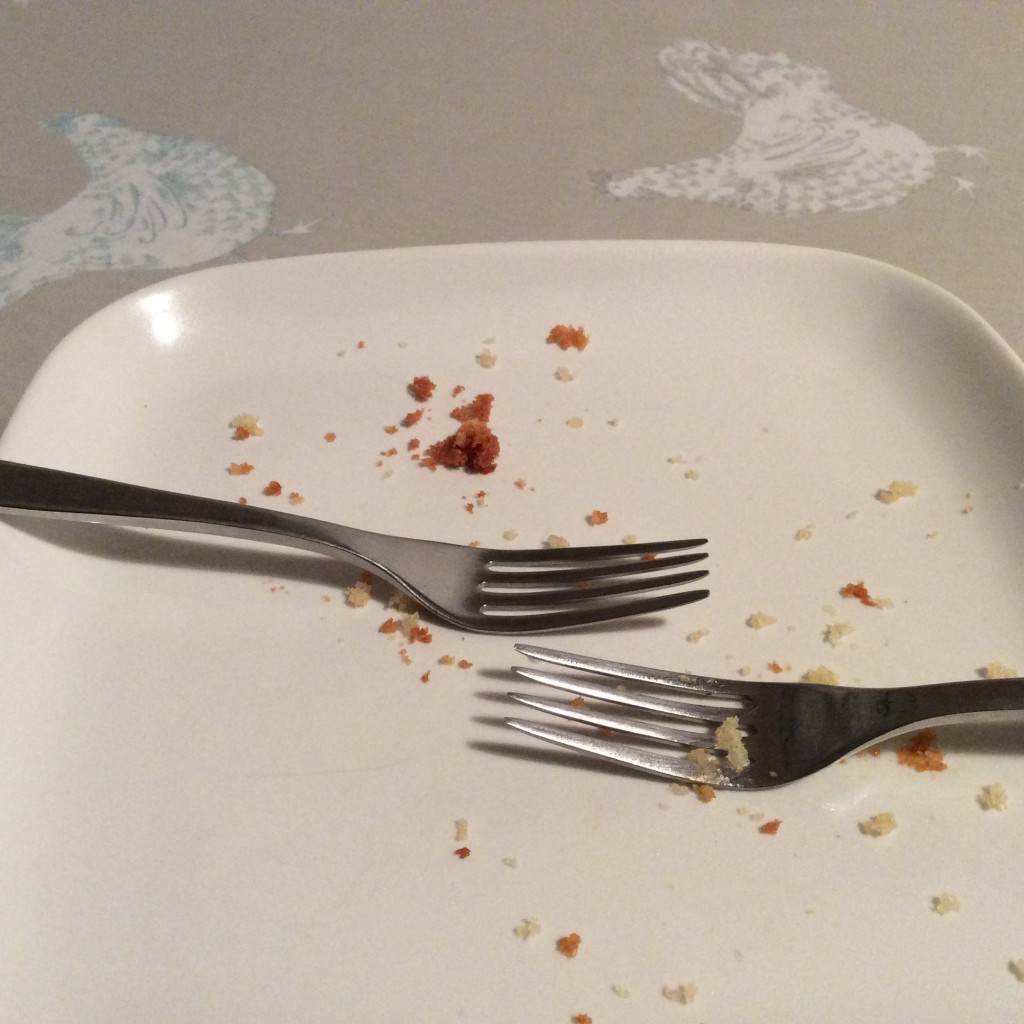 So this is my final attempt and I am going to succeed because this cake is designed to have the cherries at the bottom.
Think pineapple-upside-down-cake but with cherries, made in mini bundt tins. Happiness lies in working within your limitations, both in cake-making and in answering logic questions.
Actually, I really do not know when my friend Cheryl's birthday is, so I am going to dedicate this post to her to wish her a Happy Return to London. When I find out when her real birthday is I will create a different cake…since that is the only logical thing to do.
For the Cake:
Glacé cherries (6 whole or halved cherries per mini bundt)
175 g unsalted butter, softened
150 g golden caster sugar
125 g self-raising flour
75 g ground almonds
3 eggs
2 teaspoons almond extract
You will also need a six-hole mini bundt tin. I used my KitchenAid mixer, although it is perfectly possible to use a hand-held electric mixer.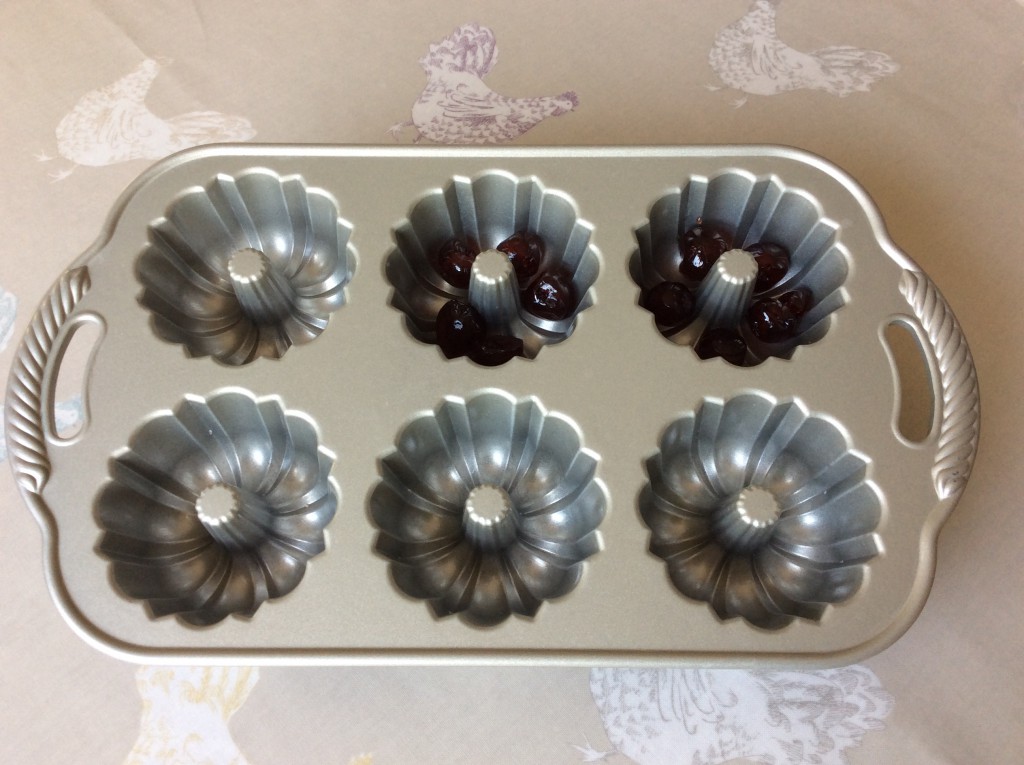 How to Make:
Preheat the oven to 180°C/ 350ºF/ Gas 4. Grease the mini bundt tin.
Halve the cherries or use whole ones: either way all you need to do is to place them at the bottom of the tin.
In a large mixing bowl, beat together the butter and sugar until the mixture becomes pale in colour and lighter in texture.
Sieve in the flour and ground almonds, then add in the eggs and almond extract.
Continue beating on a medium speed until everything is incorporated.
Using a spatula, scrape the cake batter into a piping bag. Pipe the batter, dividing equally, into each mini bundt mould.
Bake in the preheated oven for 25 minutes, or until the cakes bounce back when touched. A metal skewer inserted in the centre should come out clean.
Leave the cakes to cool slightly in the tin before turning out onto a wire cooling rack to cool completely.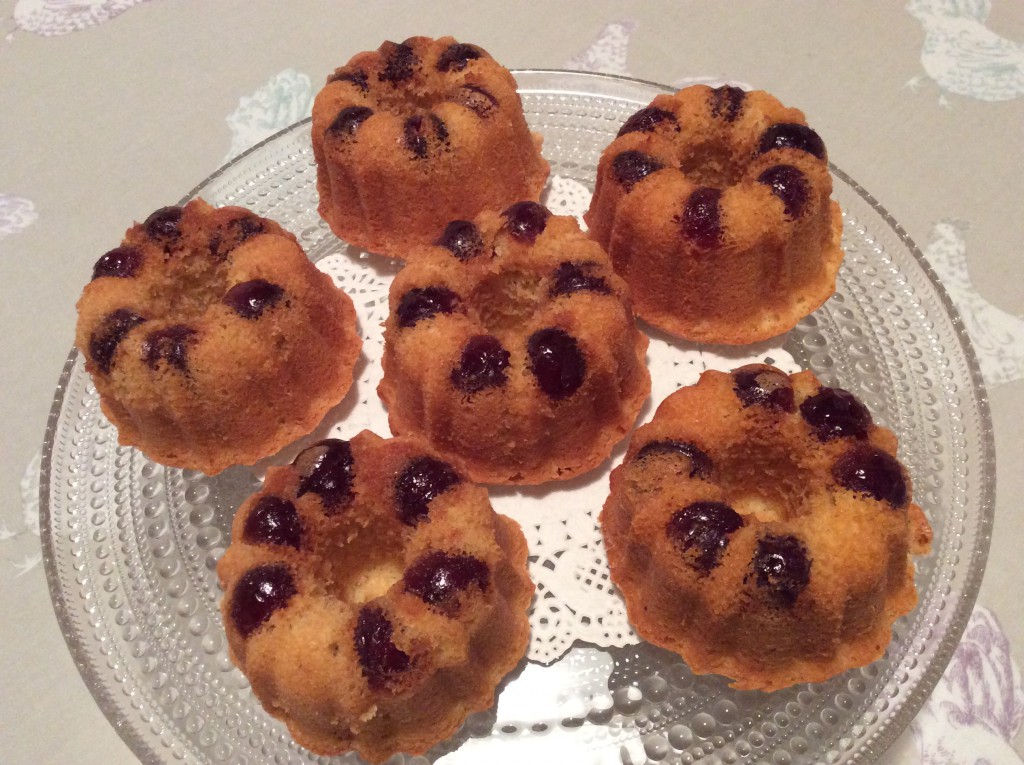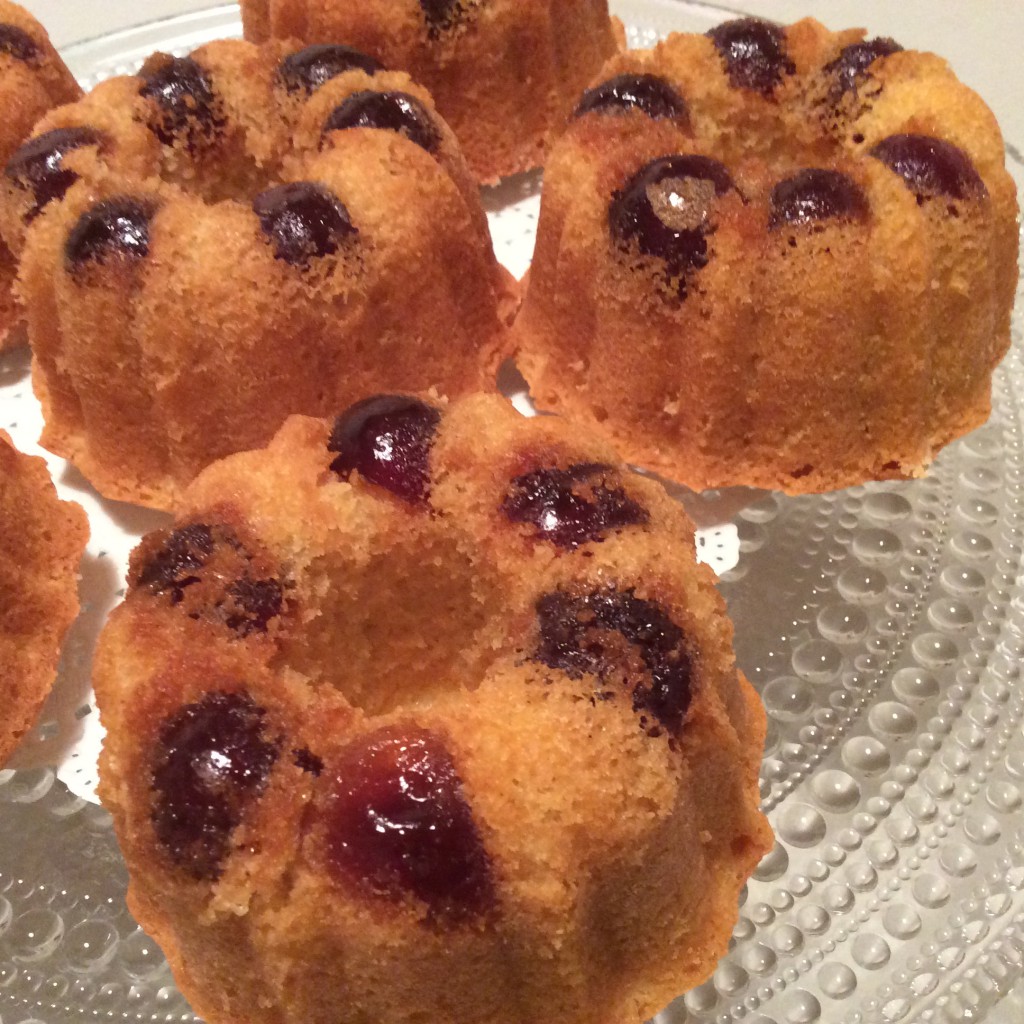 *Here is the question:
"Albert and Bernard just become friends with Cheryl, and they want to know when her birthday is. Cheryl gives them a list of 10 possible dates: May 15, May 16, May 19, June 17, June 18, July 14, July 16, August 14, August 15, August 17.
Cheryl then tells Albert and Bernard separately the month and the day of her birthday respectively.
Albert: I don't know when Cheryl's birthday is, but I know that Bernard does not know too.
Bernard: At first I don't know when Cheryl's birthday is, but now I know.
Albert: Then I also know when Cheryl's birthday is.
So when is Cheryl's birthday?"