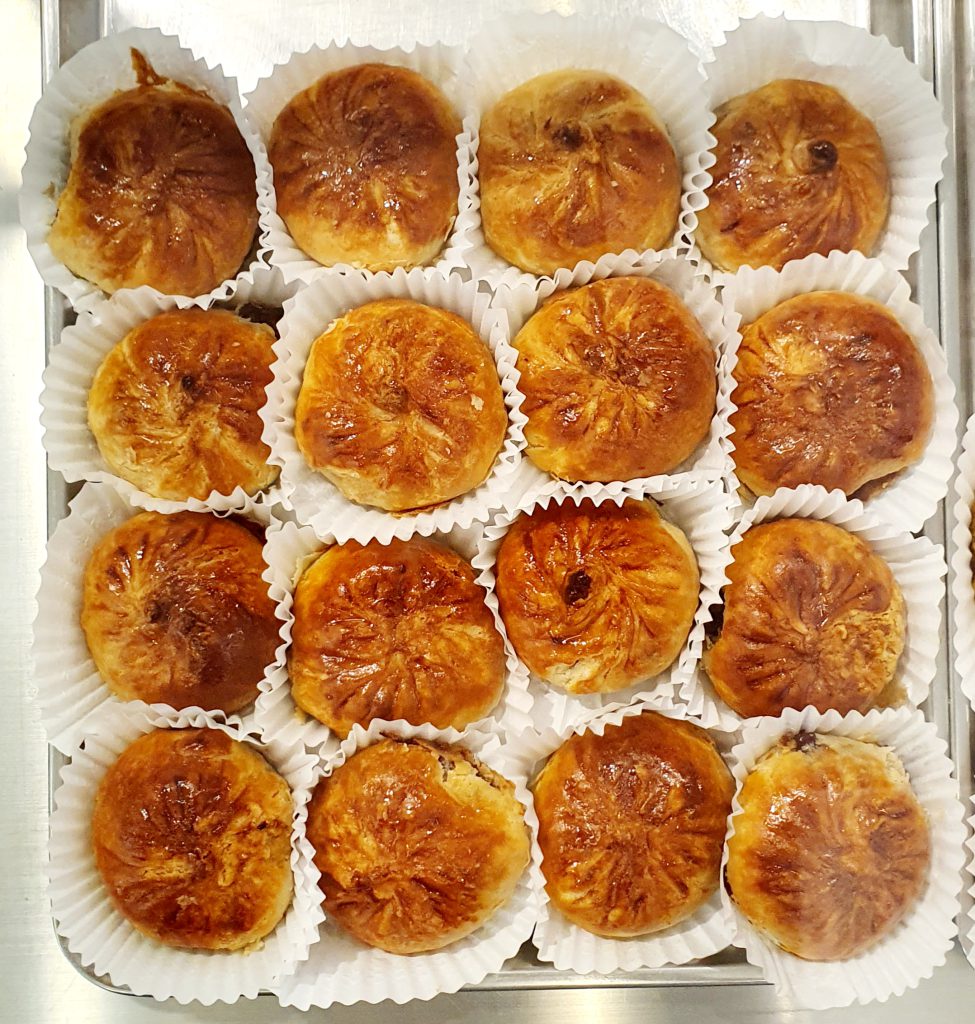 My maternal grandmother loved to shop in 茨廠街 Petaling Street. I am not sure if this was because of the traditional Chinese feel of the area or because of the long ride on the mini bus to and from her shophouse in Jalan Gasing (in Petaling Jaya). She did not have a television so looking out the bus window was her way of watching life go by.
I accompanied her on many of these trips and she called me her 'tongkat' i.e. walking stick. As a reward for holding her hand, and being a steadying presence, she often bought me sets of plastic toys. These always bore the label Made in Hong Kong, because China was in the throes of the Cultural Revolution and had not opened up at that time. It would take another generation before it would do so.
There were always different things to eat along the way and as far as I can remember, my grandmother always let me have whatever I wanted.
Yesterday morning I had one precious hour to spend in Petaling Street with KL Sister. She suggested we visit a recently revived traditional Chinese bakery called Fung Wong which is located in Sultan Street (walk to the end of Petaling Street and turn right).
A long glass counter awaits you on the right hand side as you enter the shop. There is no shortage of staff so the queue moves fast. But first, you have to do the classic Chinese thing of 'pa wai' which means bagging a table.
Bagging a table before ordering the food, literally in our case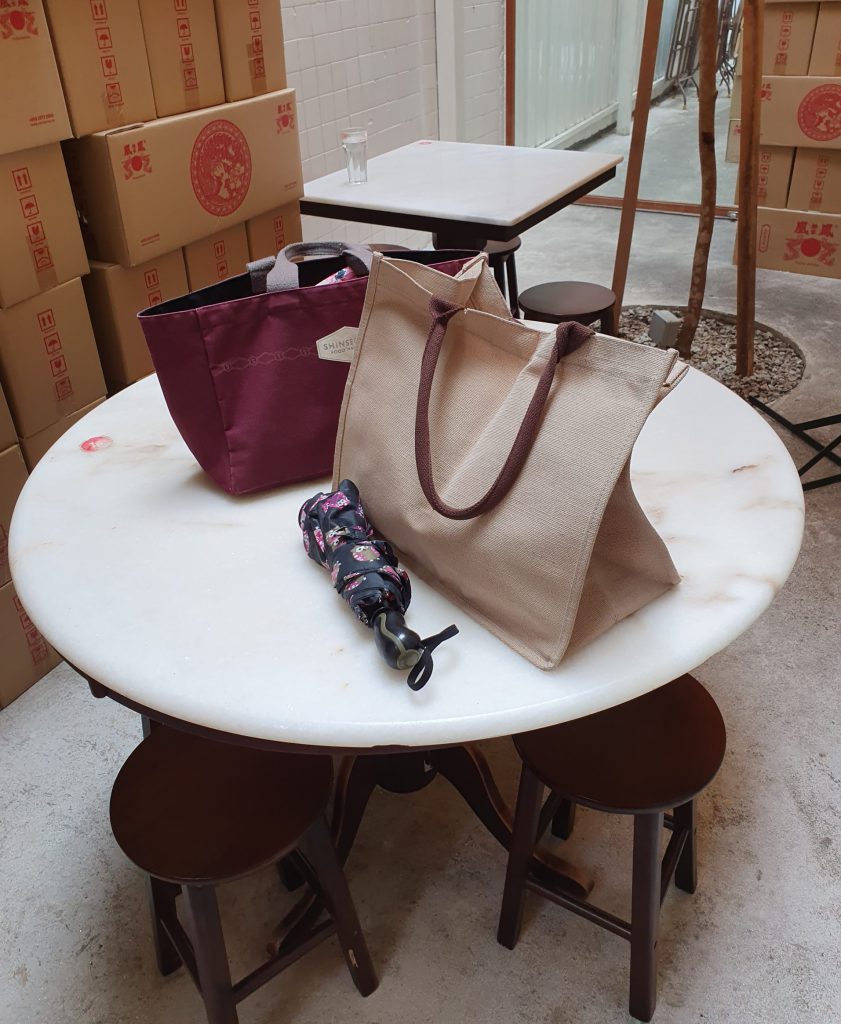 We tried a few items and I summoned the courage to have a mixed tea-coffee drink called cham (which means 'mixed' in Chinese). Never again: it was bitter and overly sweet and I could not take more than a few sips.
Our breakfast of char siu (bbq roast pork) puff, egg tart and kaya (coconut curd) puff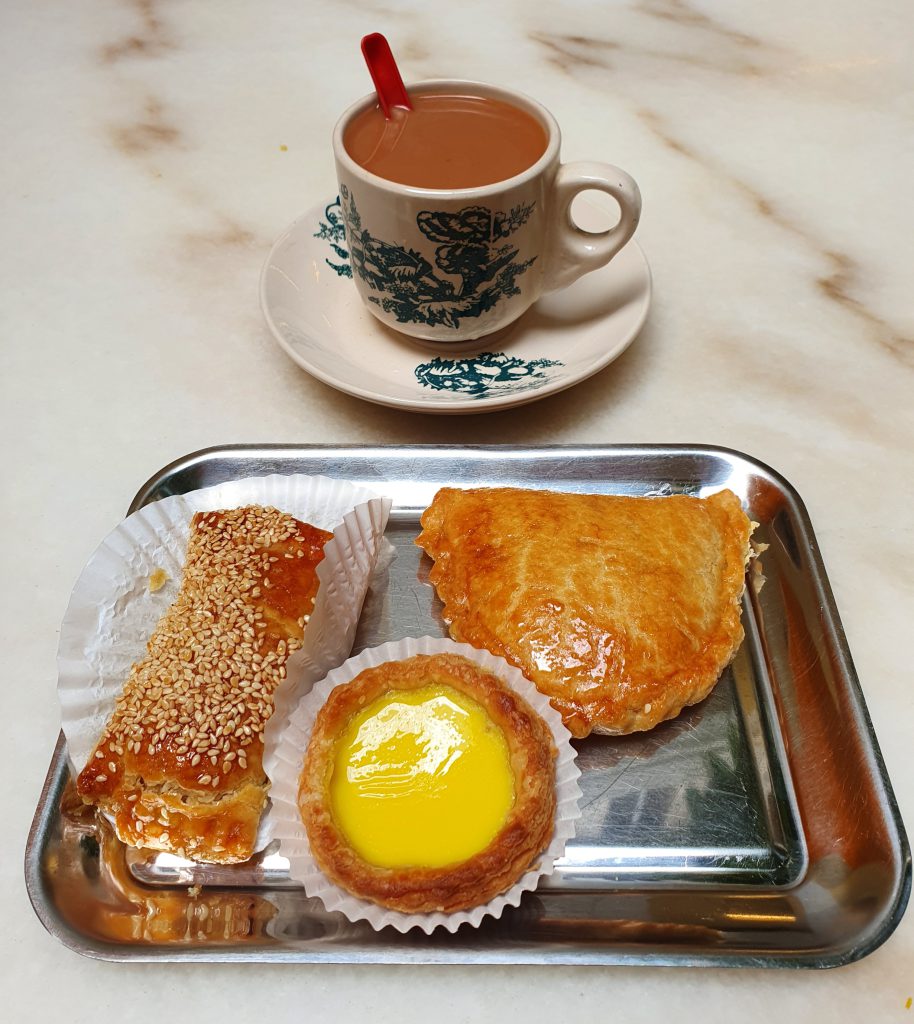 Fung Wong is famous for its traditional wedding pastries filled with lotus or red bean pastes. There is also something called husband pastry and wife pastry, filled with melon paste. Their kaya Swiss roll is sought after, being moist and not too sweet, but only available later in the day.
A few of the  pastries that are still ordered for Chinese weddings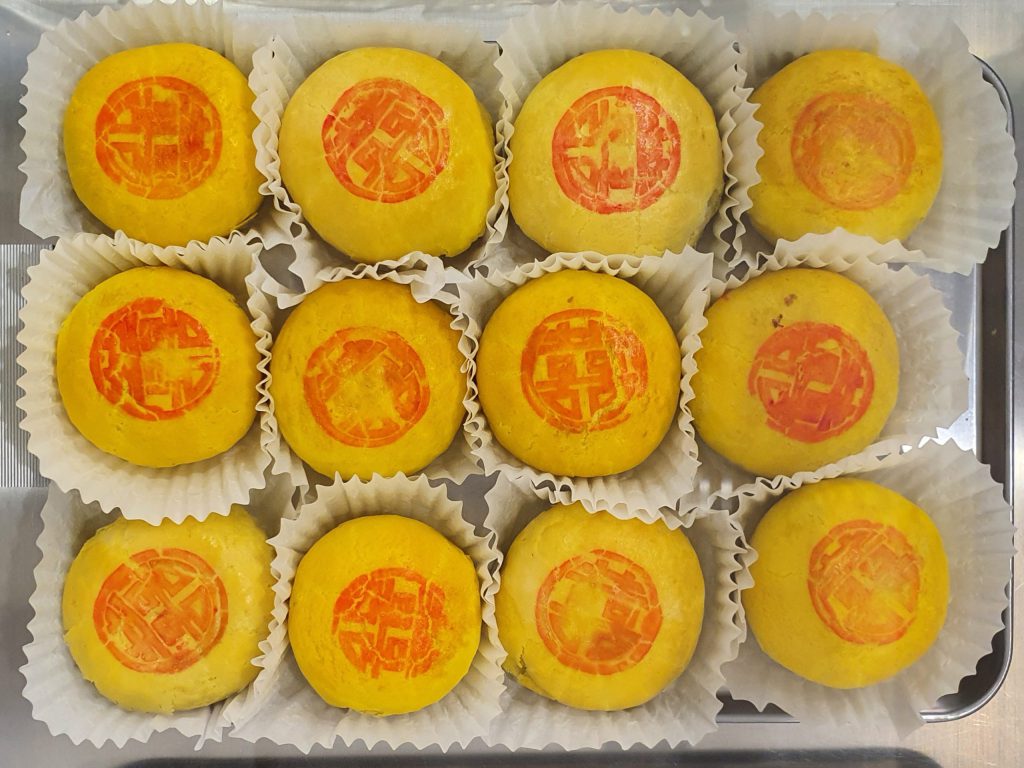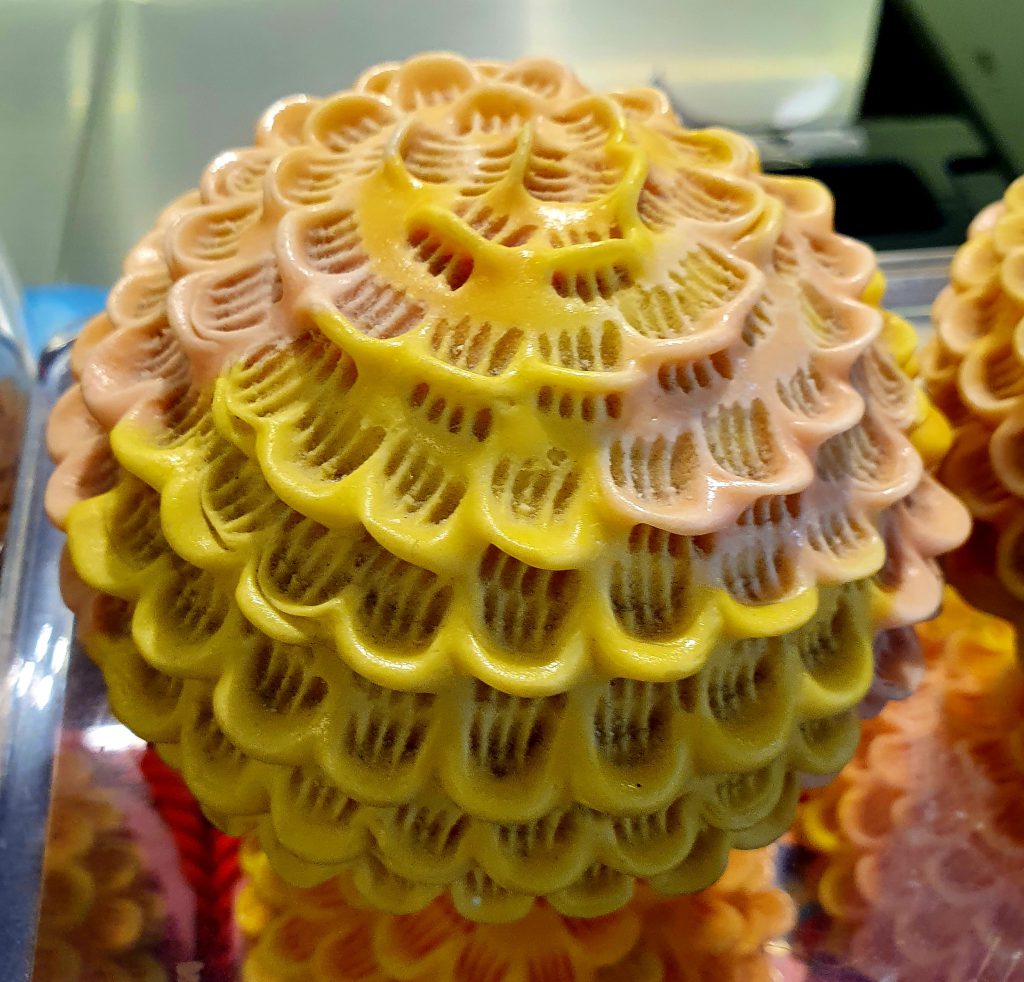 Some of the tempting baked goods: egg tart, kaya puff, char siu and pork buns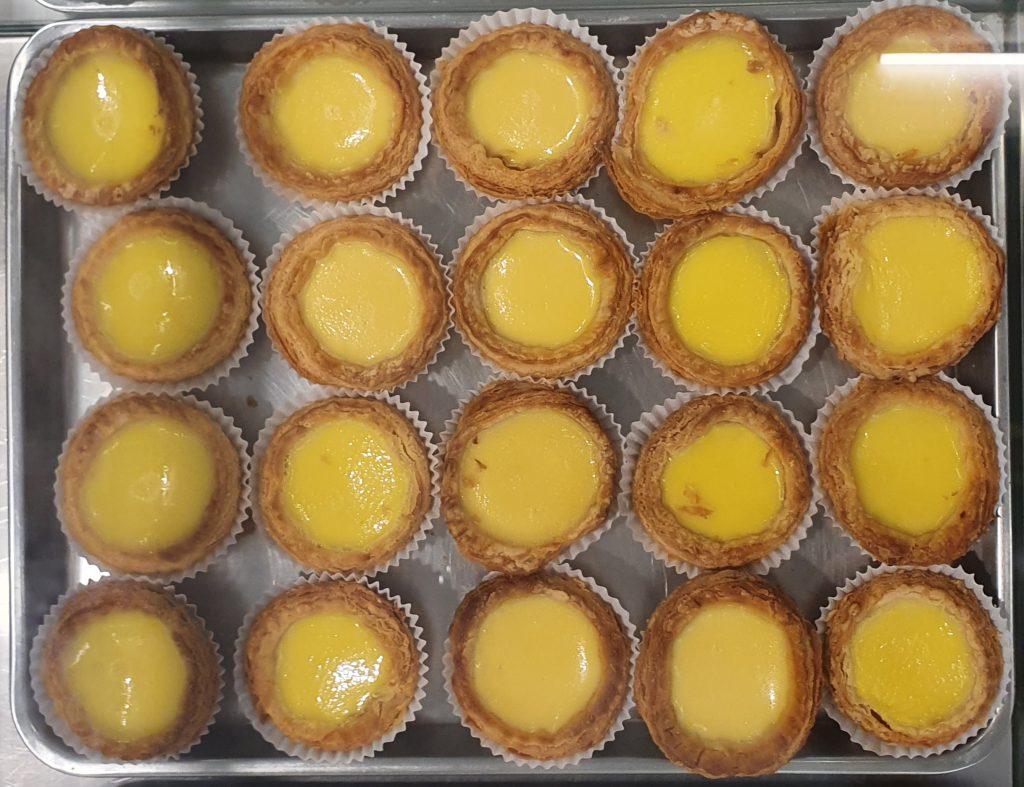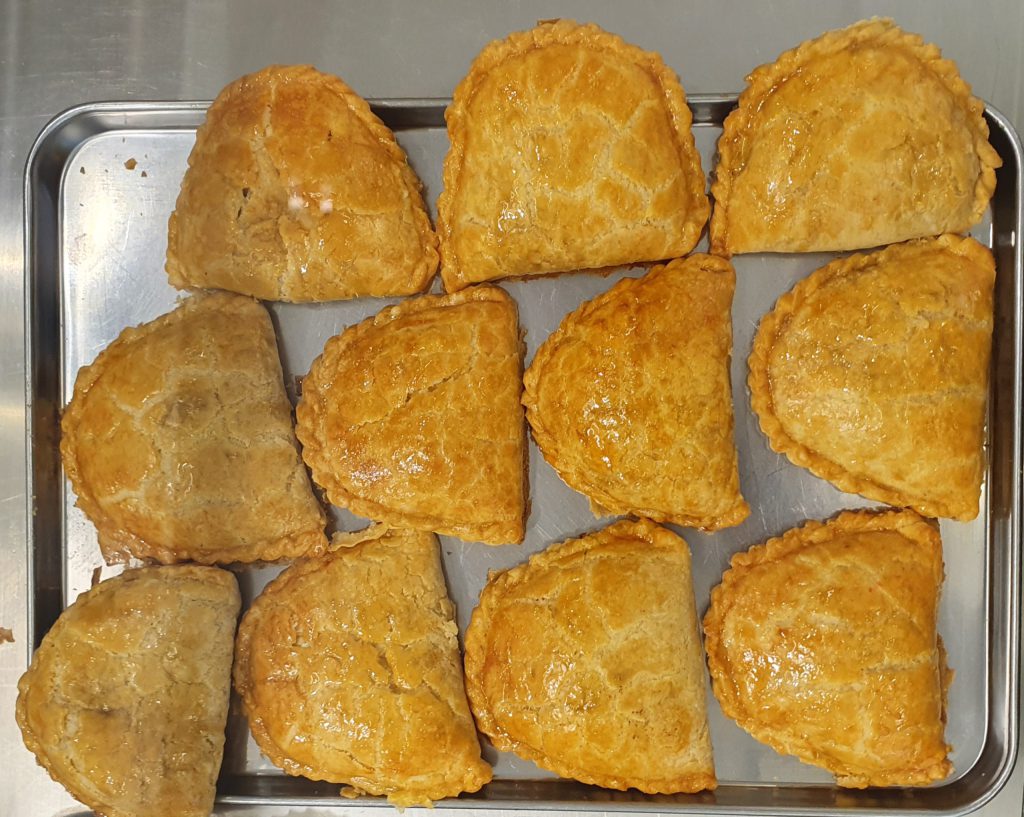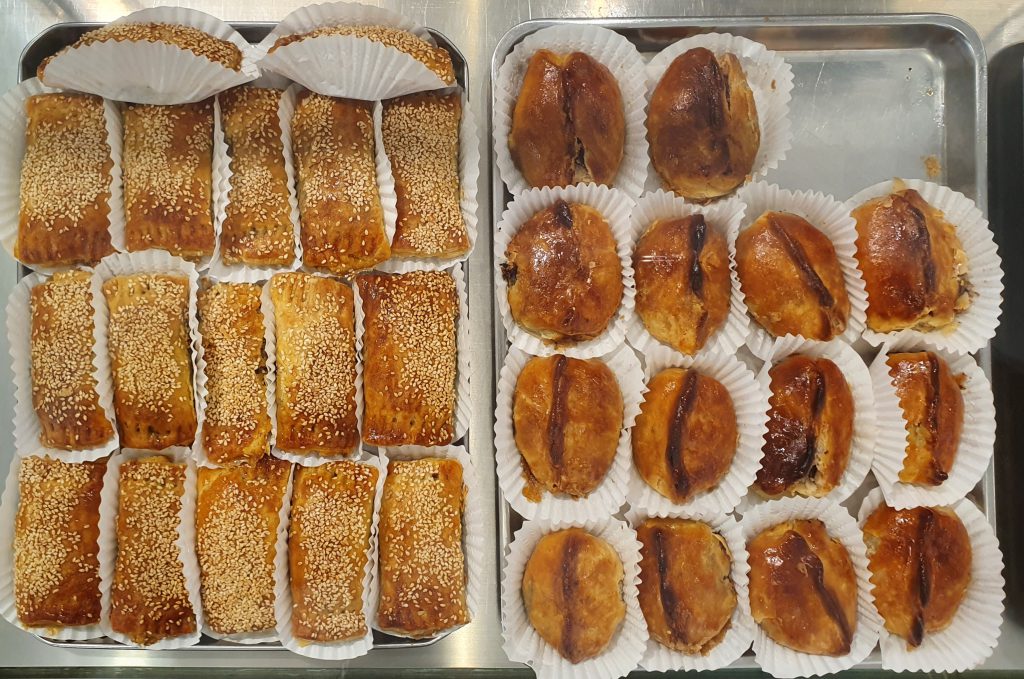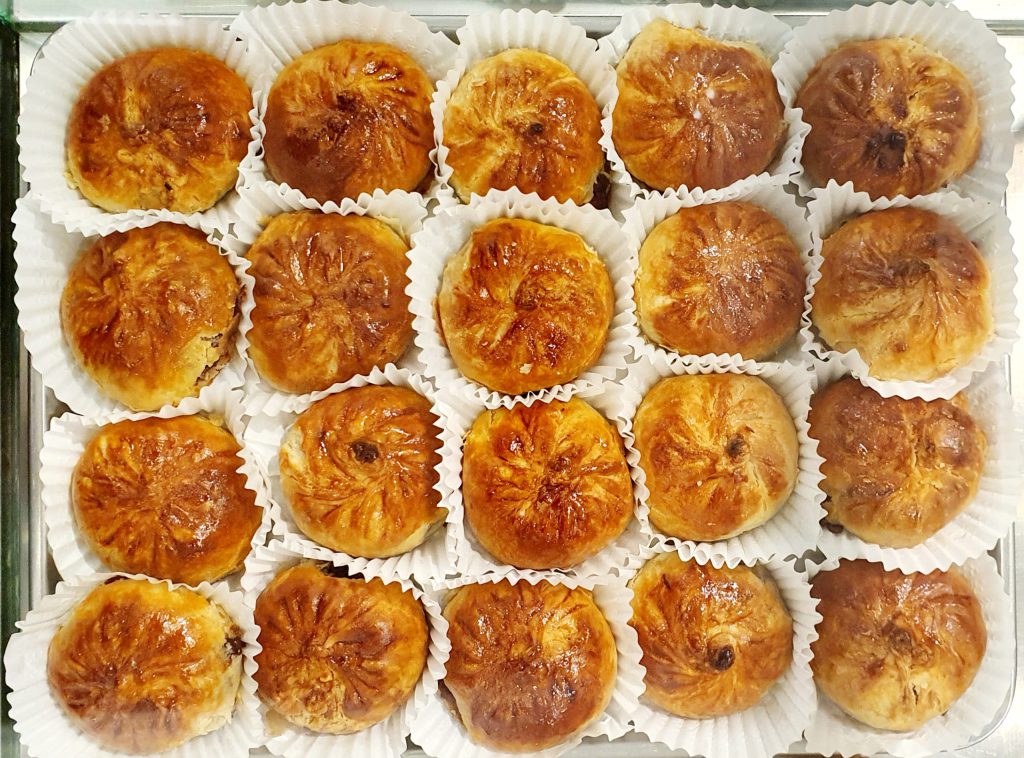 Some nostalgic biscuits that we used to eat as children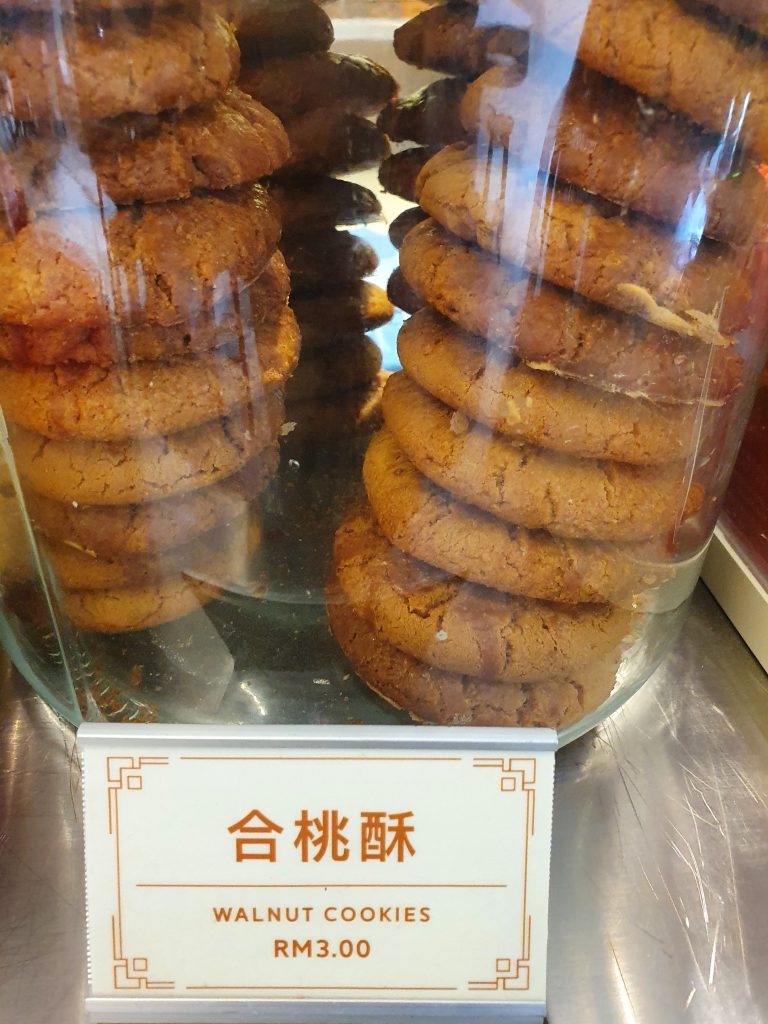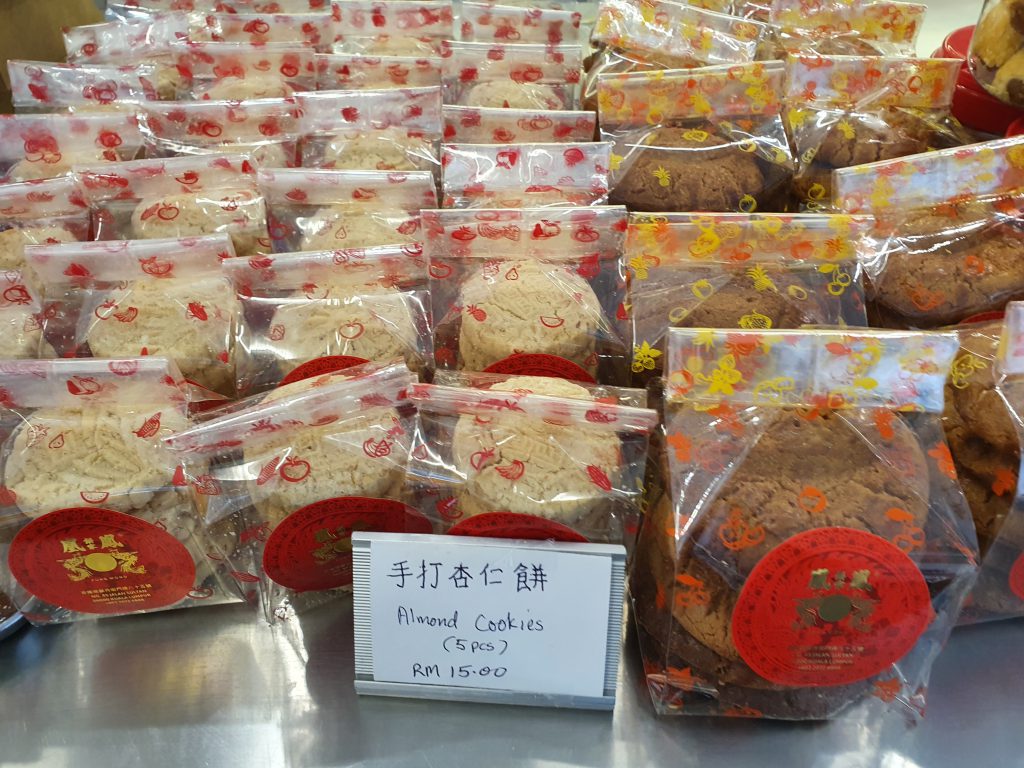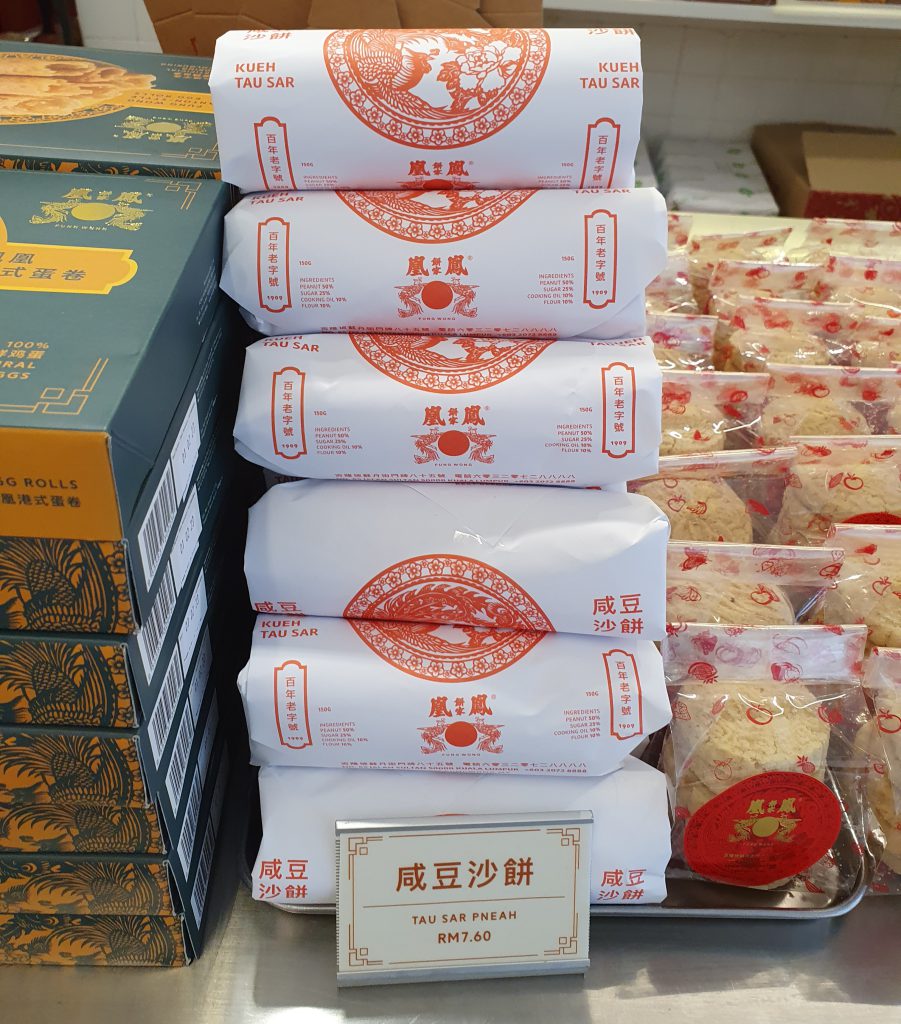 Address:
Fung Wong
85 Jalan Sultan
50000 Kuala Lumpur
Petaling Street has many street food stalls and you can eat your fill as you wander up and down the street. There is a famous elderly man whose stall is fondly referred to as Petaling Street Apek's Apam. Apek being old man, and apam being the spongy round pancake filled with sugar and ground peanuts. If there is one thing I would travel to Petaling Street for, this is it.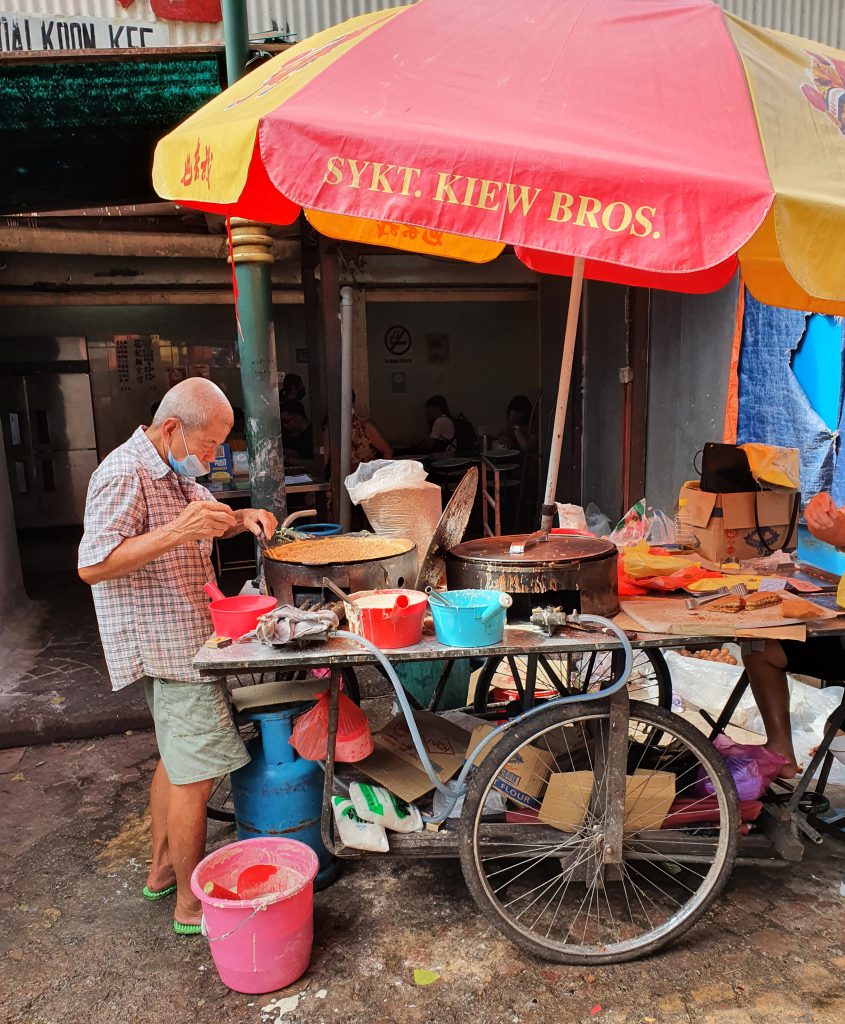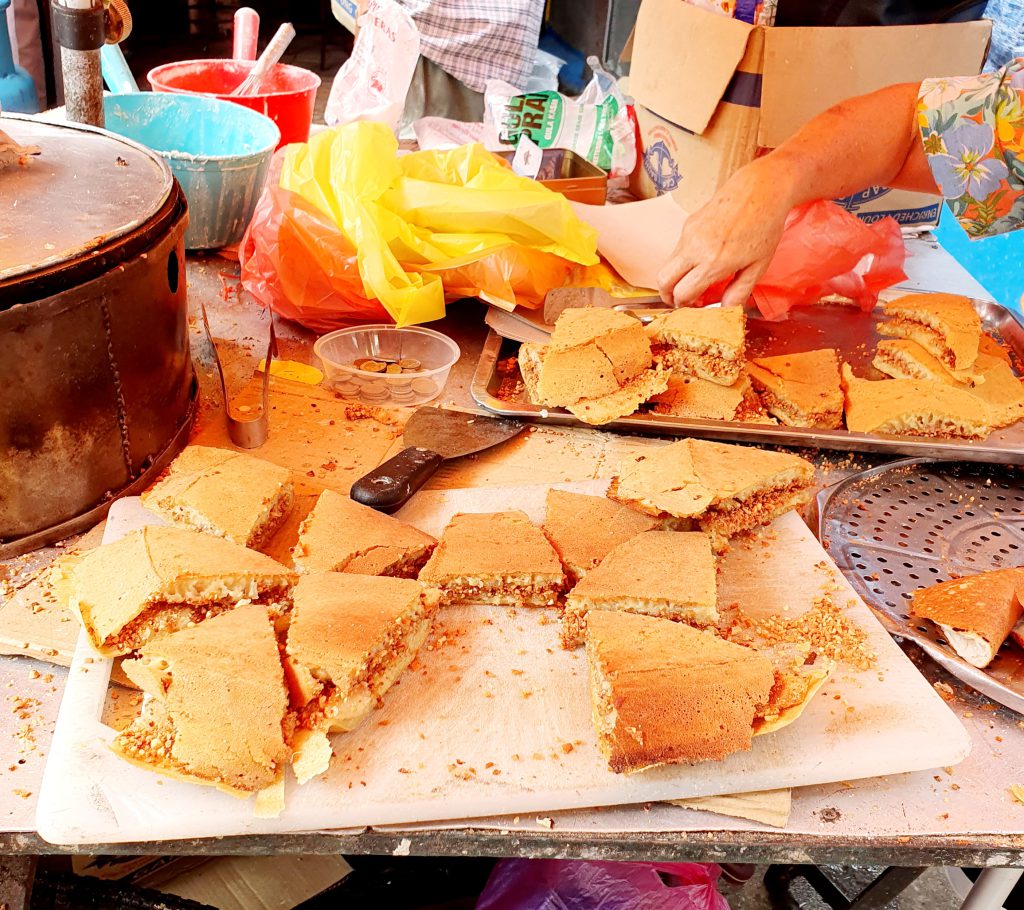 At the beginning of Petaling Street (from the Jalan Pudu entrance) there are many fresh flower shops. This was where my parents bought their flowers for special occasions.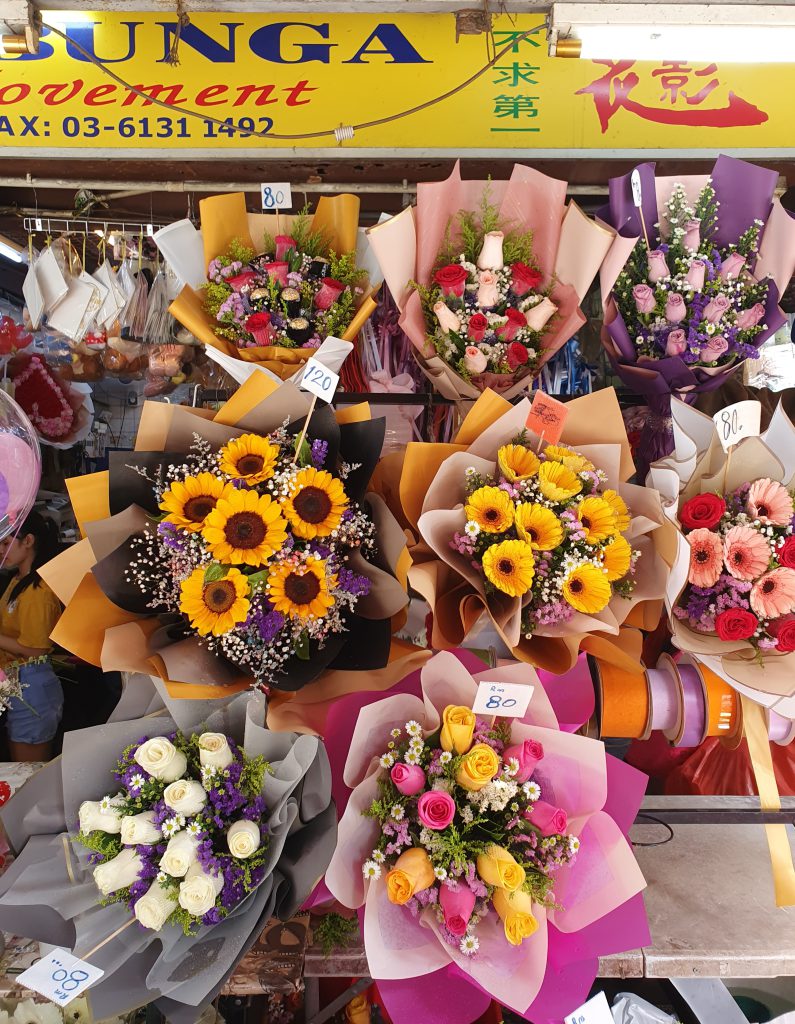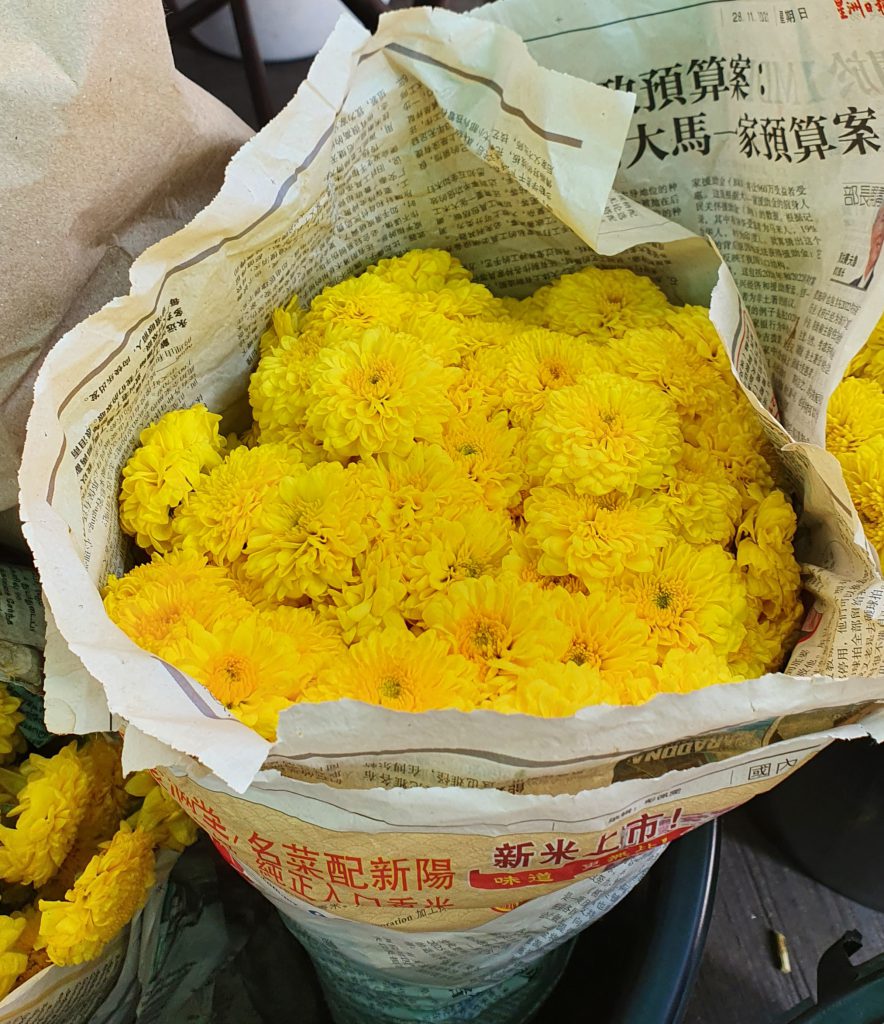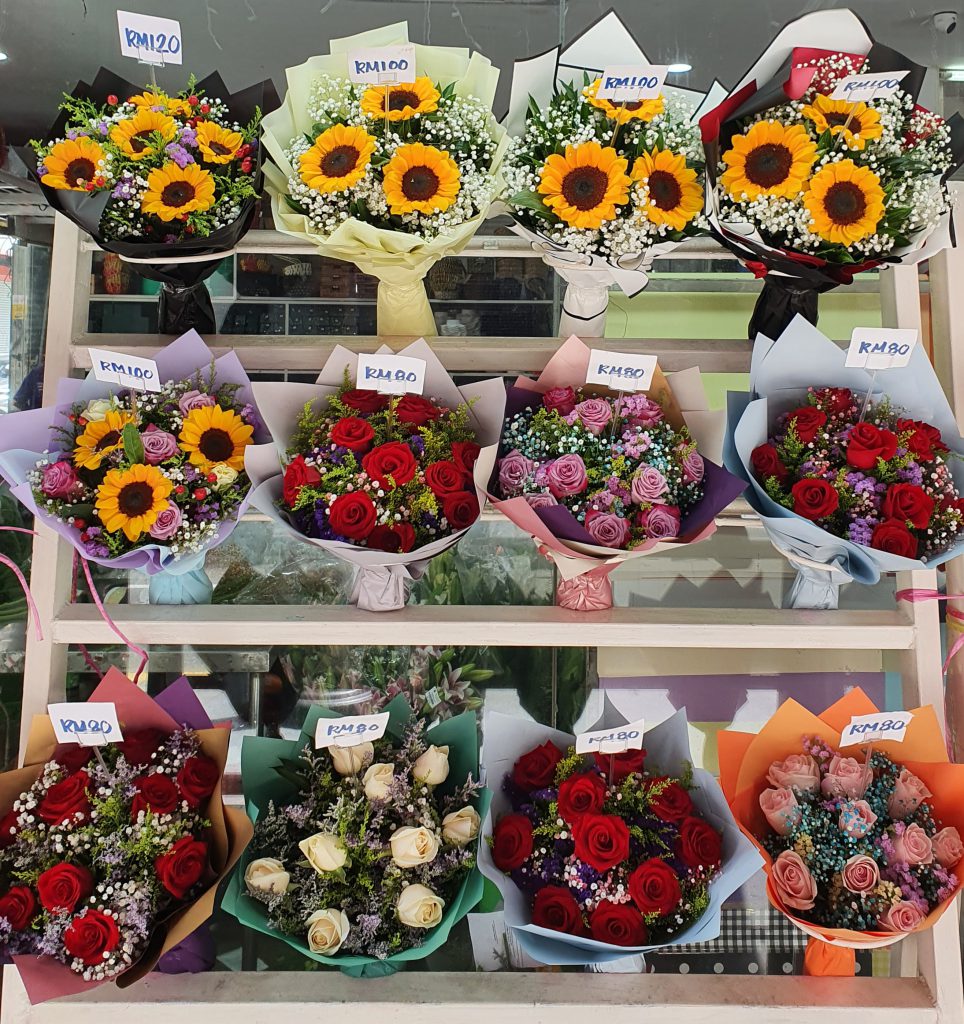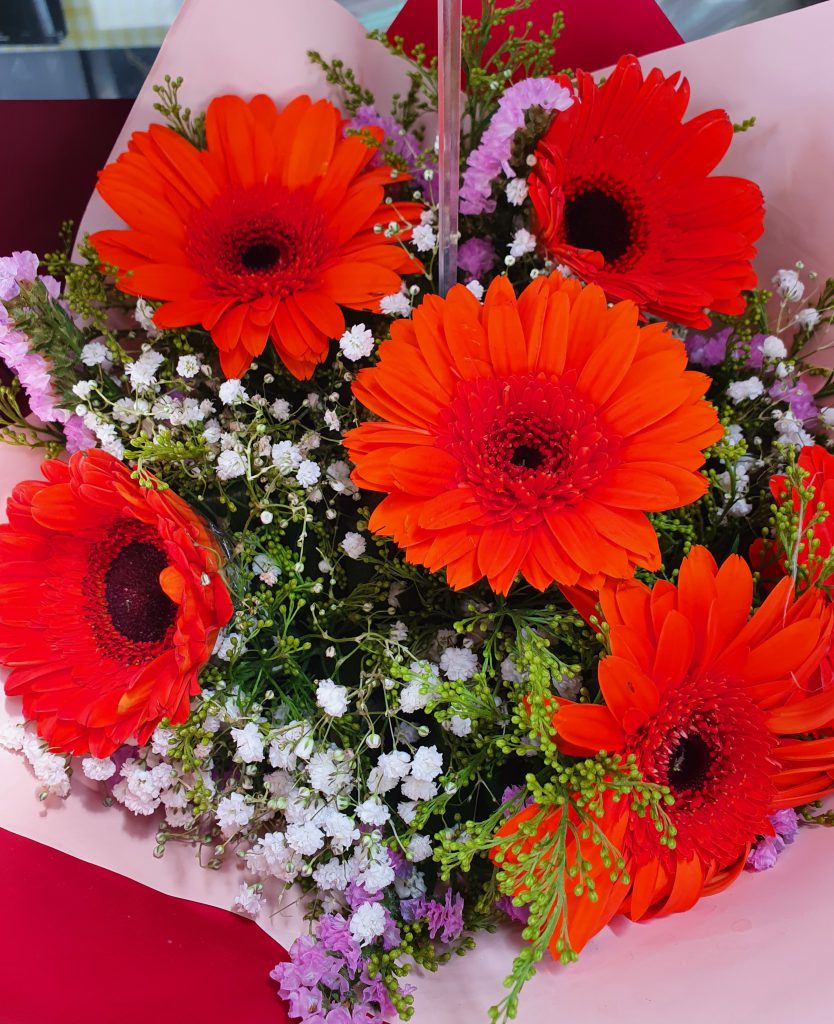 You might have read that Petaling Street is famous for knock-off or fake designer goods. I am not sure this is the main draw these days but you can still find a dwindling number of stalls selling items with familiar (though not luxury) brand names.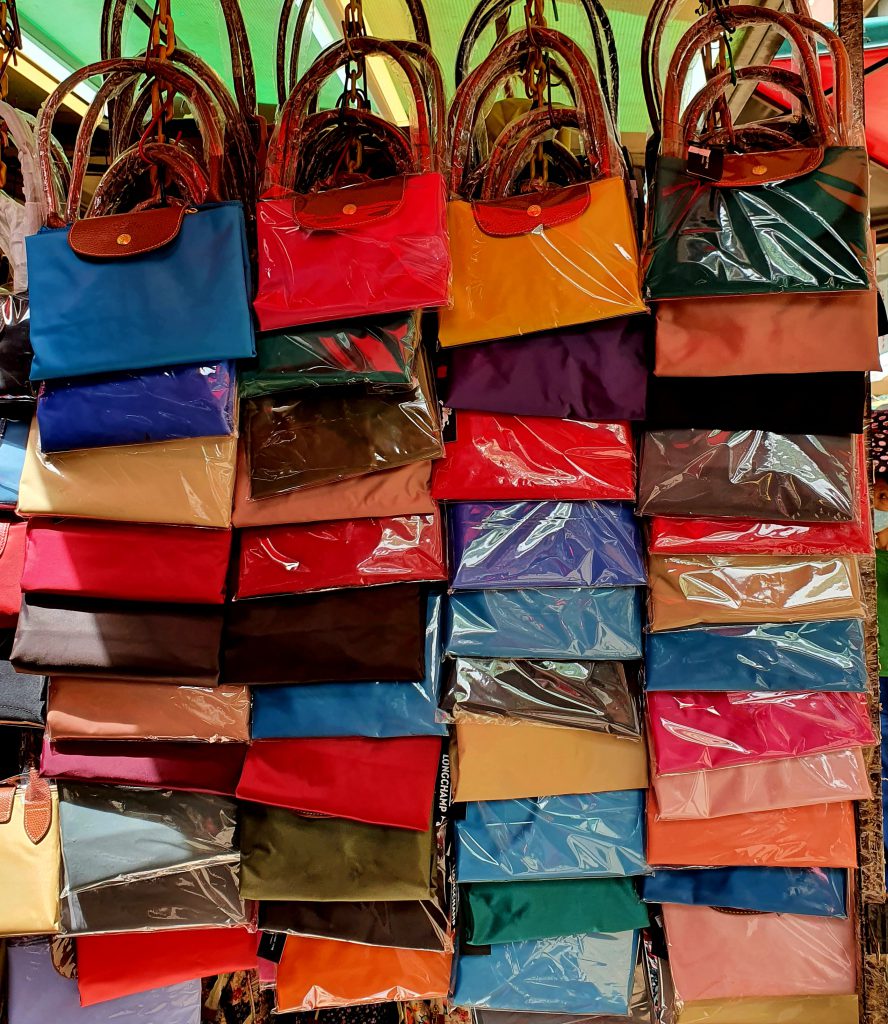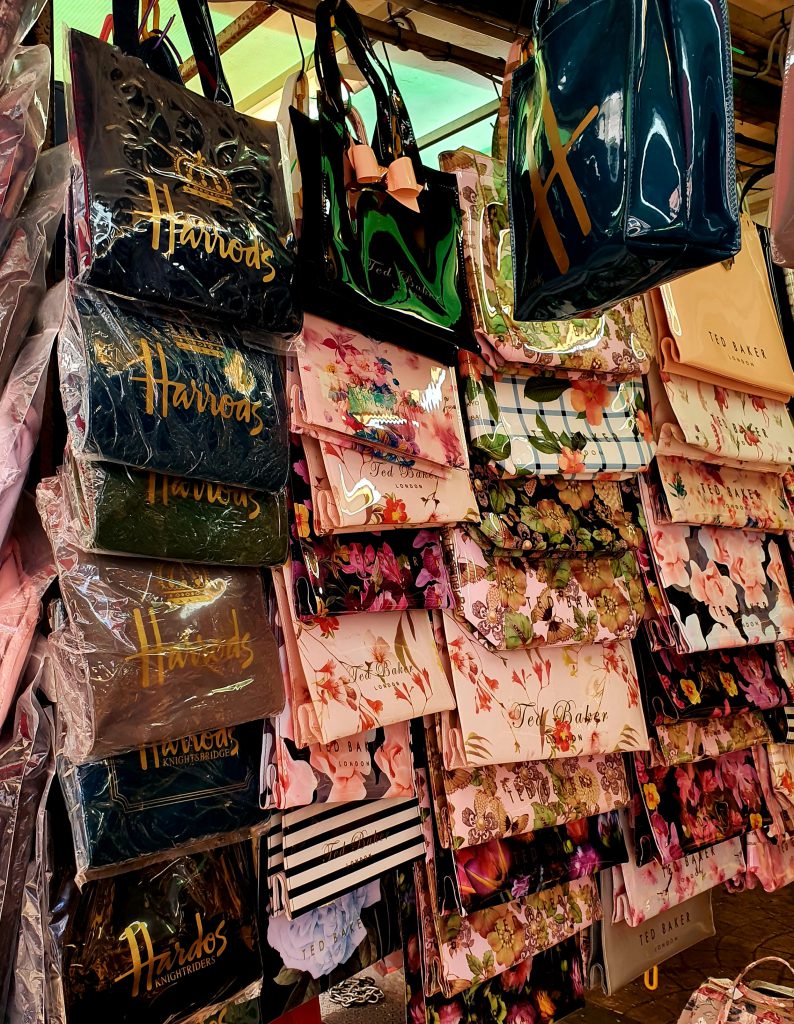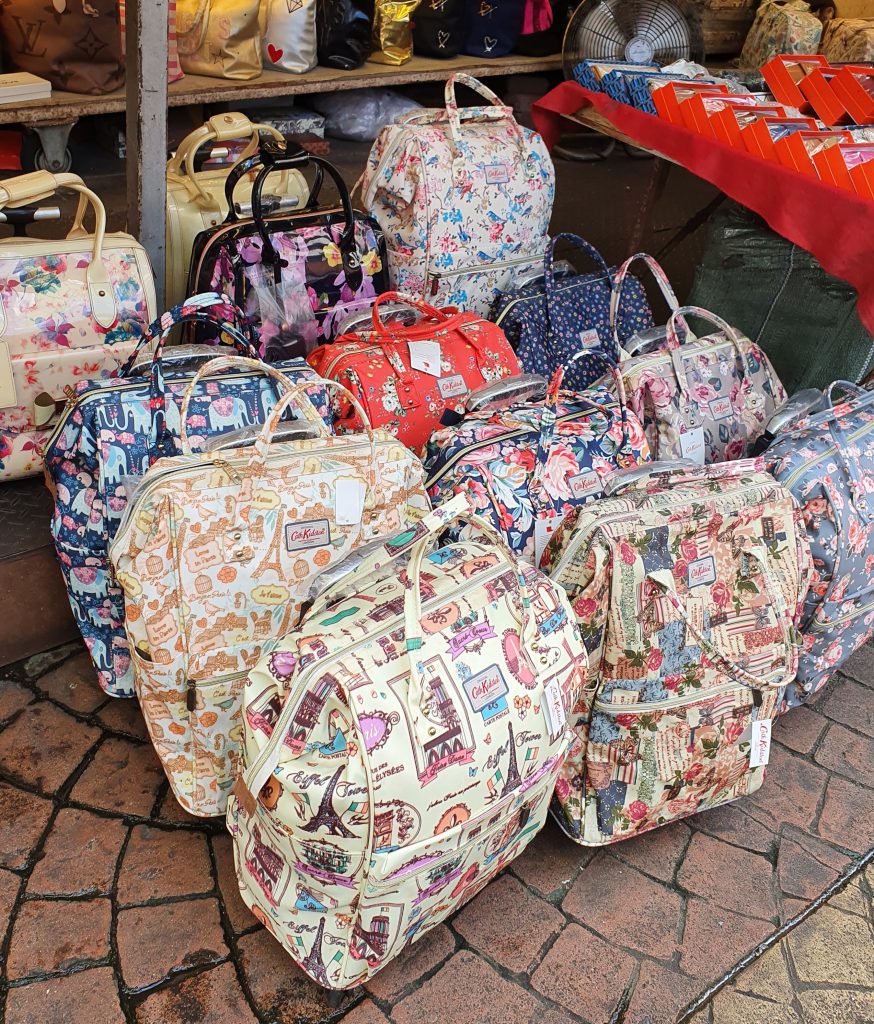 There is a newly opened boutique hotel in the former Art Deco Lee Rubber Building. Honestly, I could not remember the name and went through Each, Ease, Easy and then finally found the name after a Google search. It is called Else which might be a memorable name to others but not to me.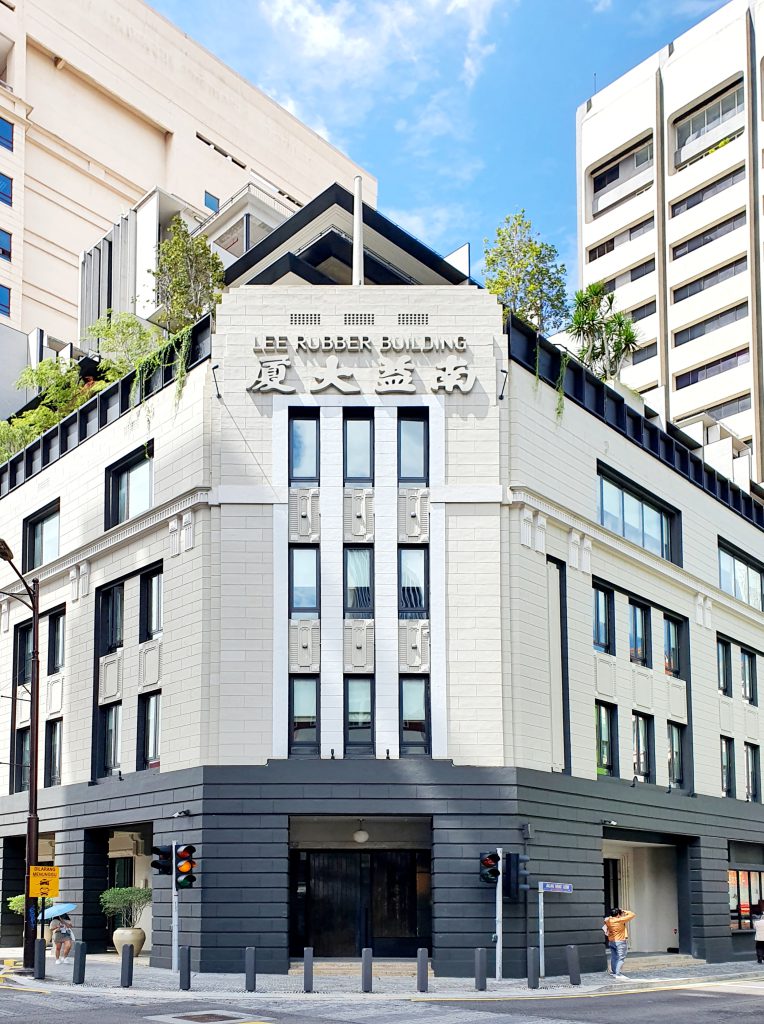 It has been a difficult few days as KL Sister and I try to work out a way forward with the level of domestic help needed to run the family home. At the moment we have minimal help so things are very challenging. It was good to have a bit of time out to just forget about these domestic worries.
Visiting and Staying in KL's Chinatown:
I am unfamiliar with the KL's LRT system but have worked out that the way to get here from where I normally stay (when not staying in the family home) is from KLCC station to Pasar Seni station on the Kelana Jaya line. Petaling Street and KL Chinatown is fun to visit but personally I find the surrounding streets too messy and chaotic, so would prefer to have my hotel located somewhere else.
If I had to stay in this area I would opt for Four Points by Sheraton Kuala Lumpur, Chinatown which I have visited (for dining) several times, the latest being tea at Lady Yi's Tea House.