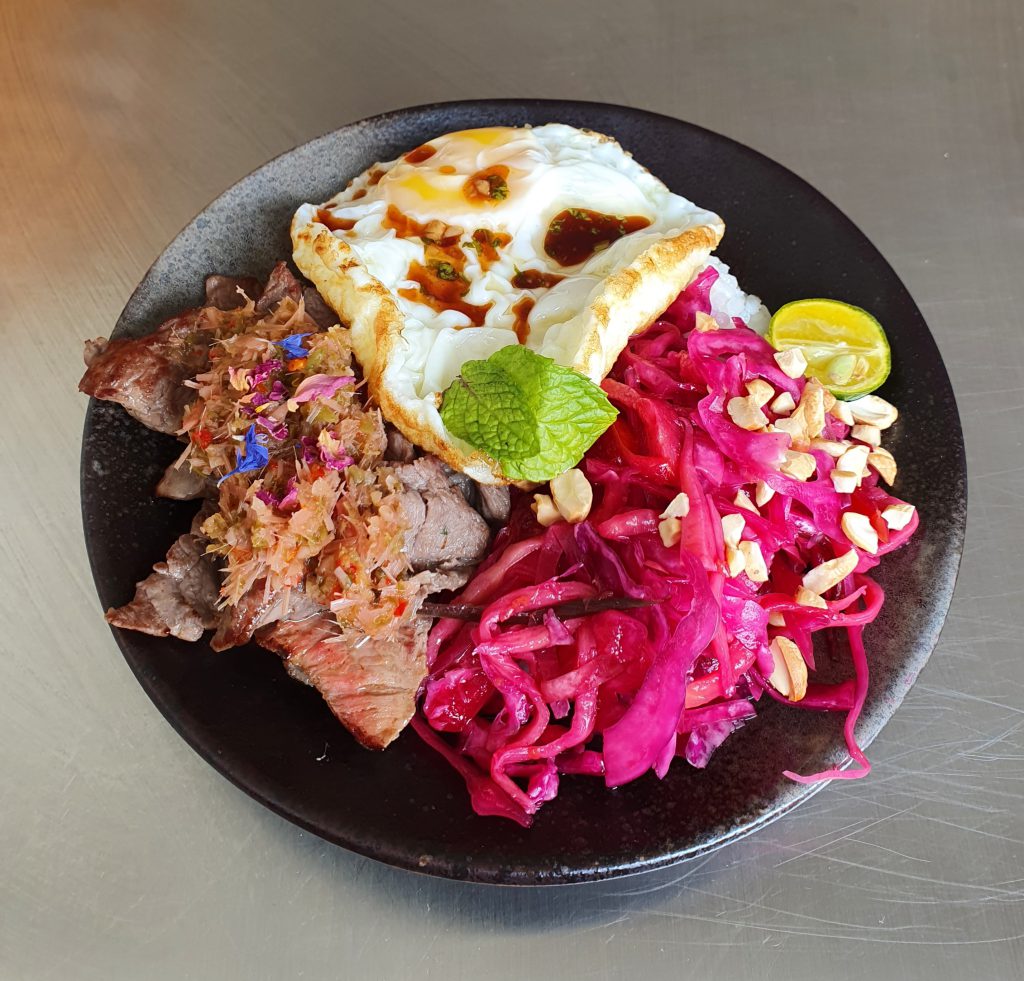 Where luck is concerned I am a cynic. I do not trust books that purport to show how to create your own good luck. Some promise that you can reverse your bad fortune or overcome any destiny. I do not believe in feng shui either.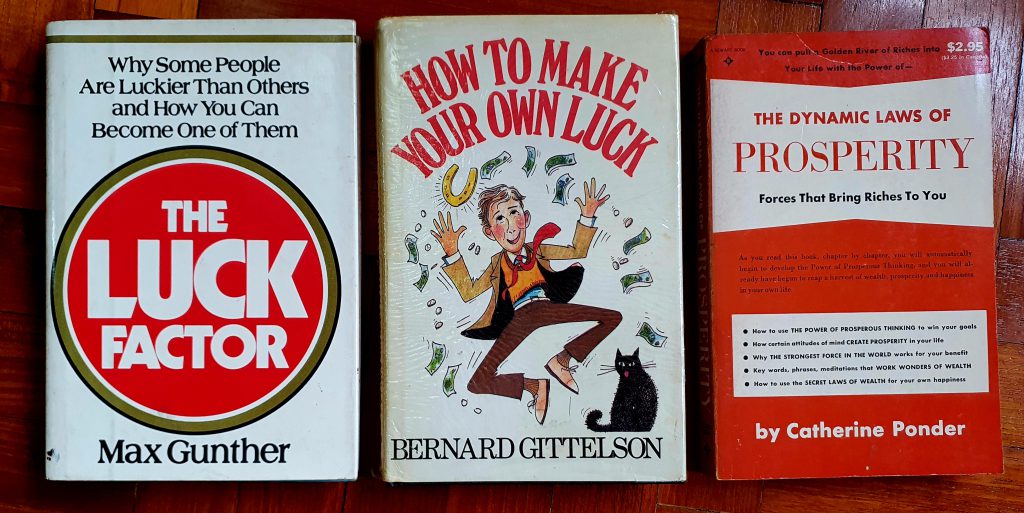 However, visiting Lucky Garden on Sunday I did think that this might be a lucky place. The shops were very busy and as a result, it was near impossible to find a car parking space. This is often the case in this compact area bordered by a few small streets. I even saw a car parked on a pedestrian crossing.
Bad parking…bad manners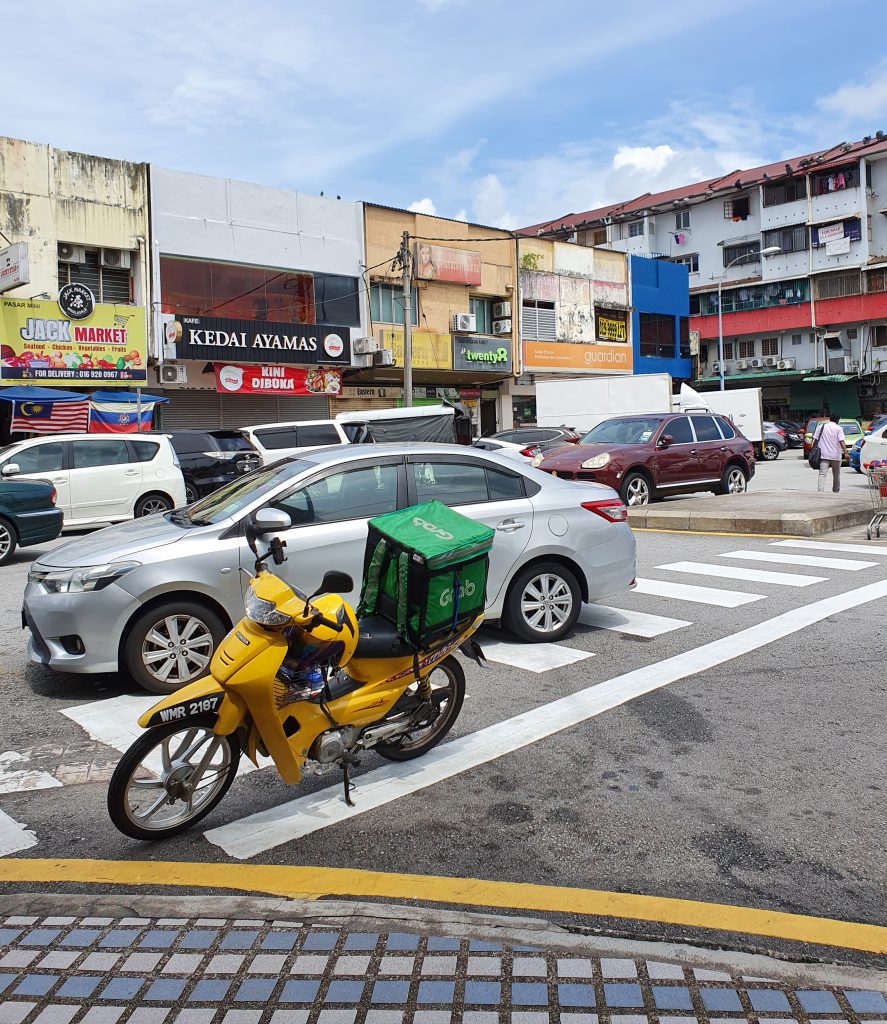 For want of a better place to perch ourselves for a bit, KL Sister and I returned to Hani Eatery which we visited last week. The place was completely empty and I could take photos of the industrial chic look aka unfinished walls.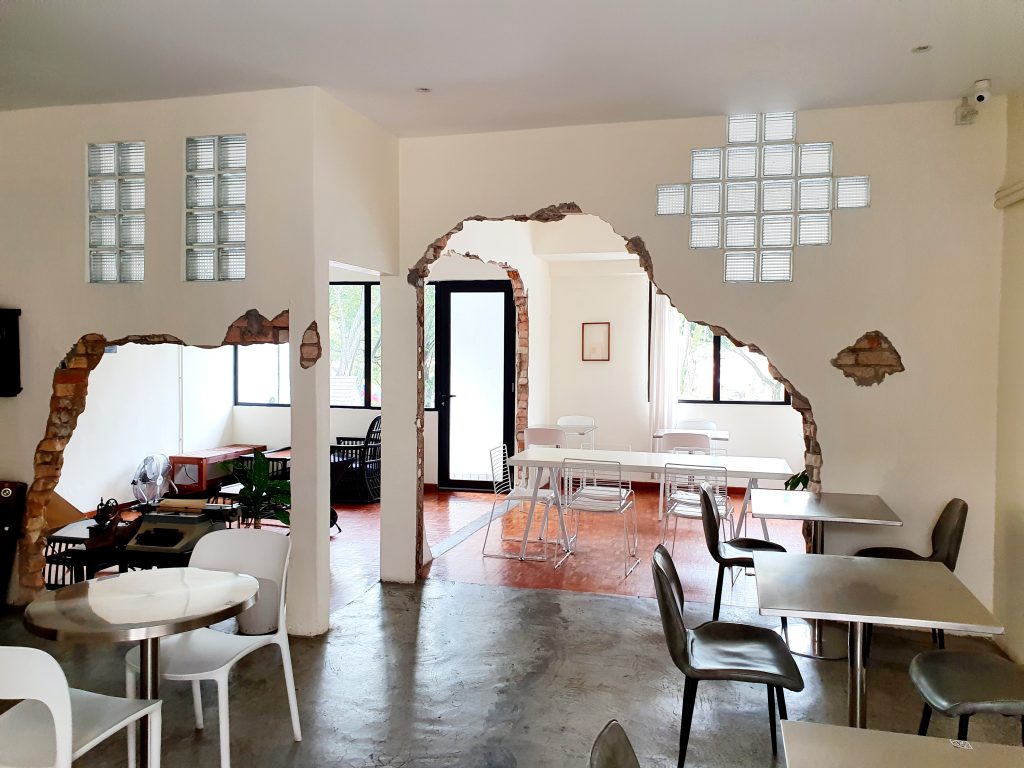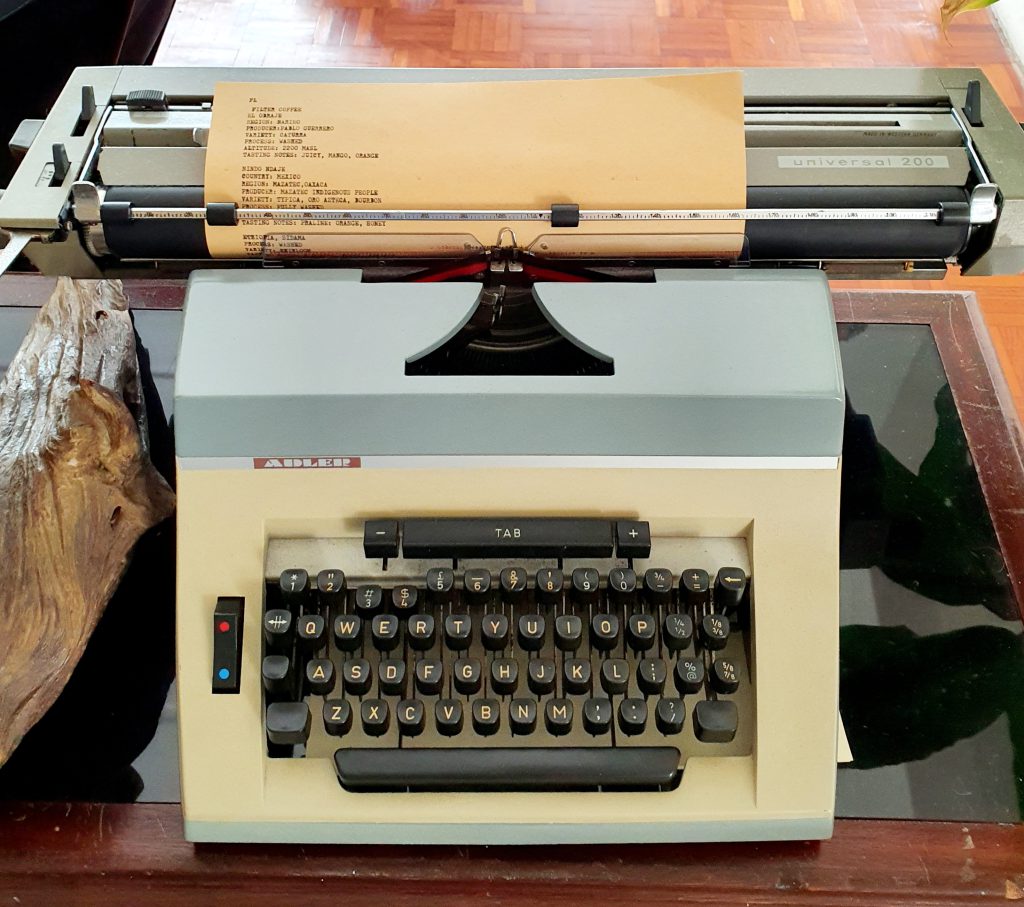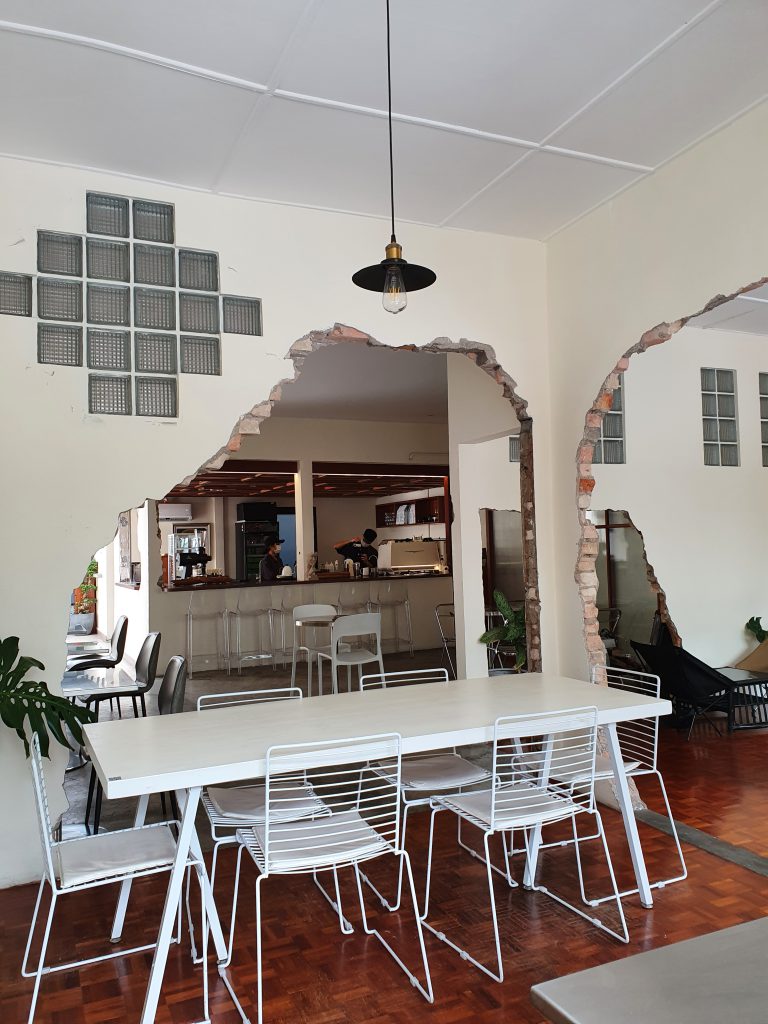 This time, instead of scanning the QR code, I simply went up to the counter and ordered from the printed menu, paying with a debit card. It was so simple and so fast.
I had a Niko Neko matcha latte and a bowl of Thai beef and rice, and KL Sister had her usual latte. I still think this is not a place to bring my mother because I spotted something called 'Dirty' on the menu, followed by 'Dirty Jasmine' and Dirty Matcha'. My mother would be very concerned about the cleanliness of the beverages.
It turns out that the dirty here alludes to the shots of espresso added to milk or to tea. I belong to a generation where dirty = not clean (and sick = not well) so I'm giving anything with the prefix 'dirty' (eg Dirty Burger) a miss.
I am not sure if the pattern (looks like a monkey) on my matcha latte was intentional or a result of 'wonky design'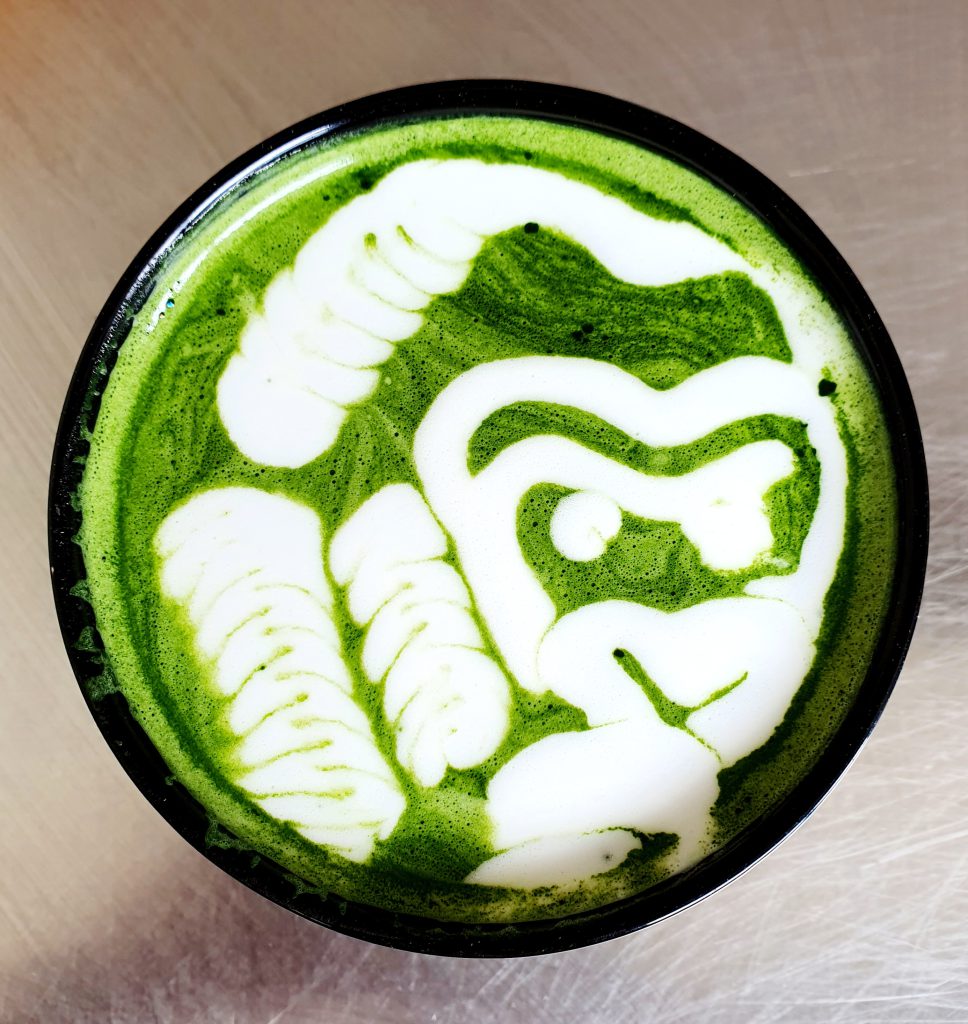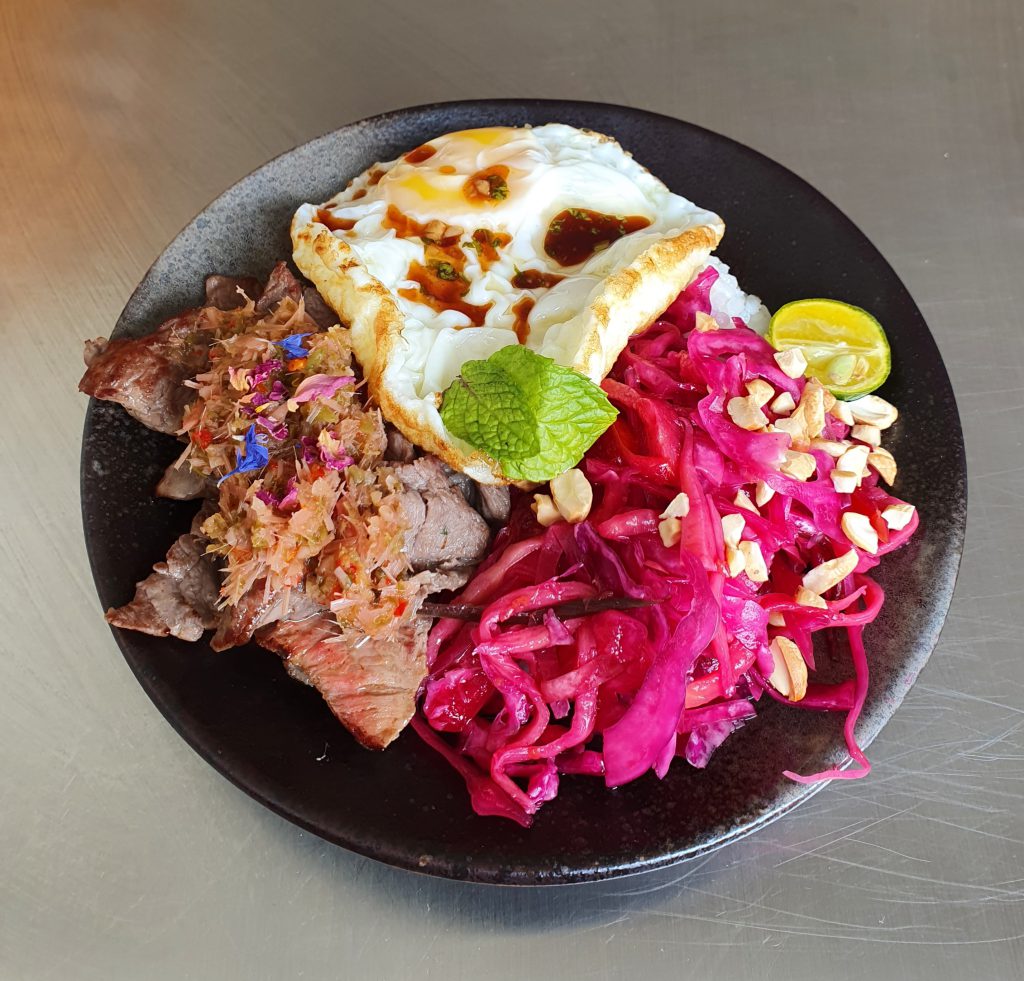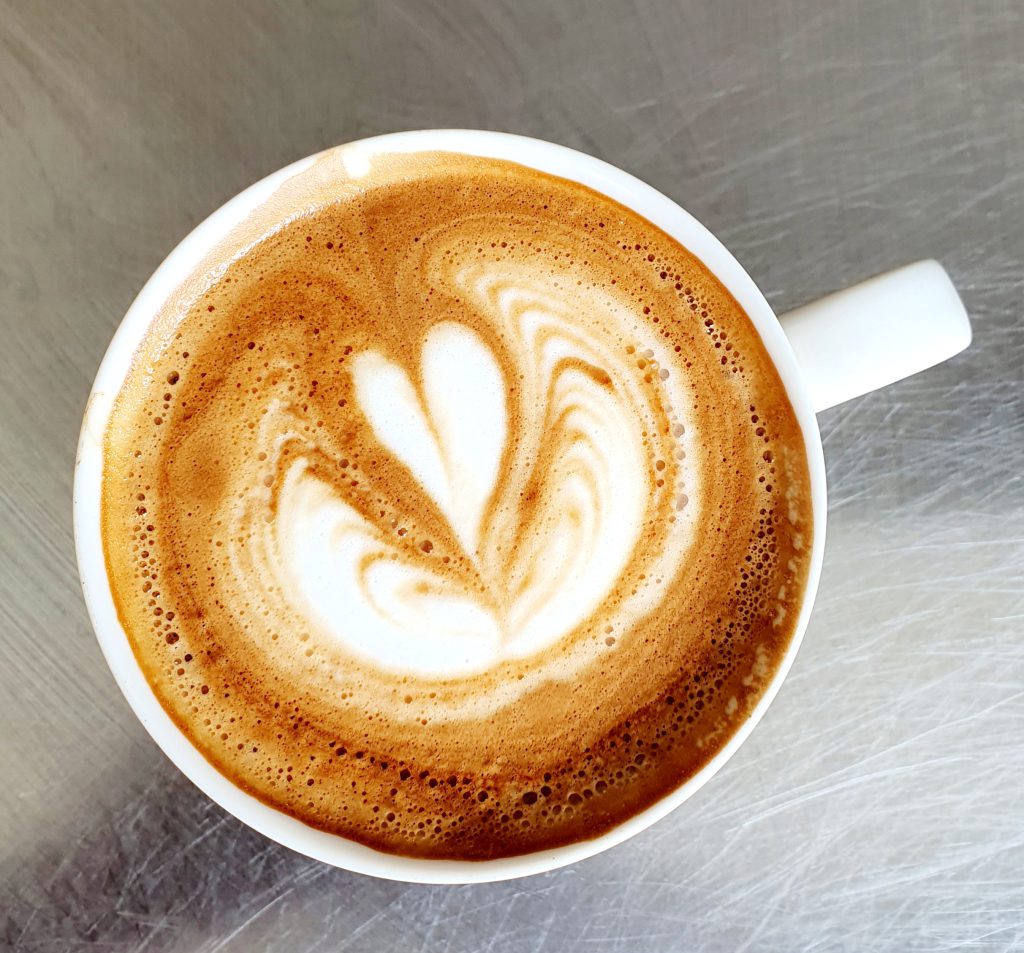 Address:
Hani Eatery
20A, Lorong Ara Kiri 2
Lucky Garden
Bangsar
59100 Kuala Lumpur
Afterwards we went to The Meat Company which is dedicated to all things porky. I had a fun time looking at the processed pork products because it reminded me of my dad's friend from Ipoh who invited us to his pig farm. This was Leong Sin Nam Farm and I was around 10 years old at the time. My mother cautioned me as I stepped out of the car not to make a fuss, and so I went around the farm looking at the pigs silently with a handkerchief over my nose and mouth.
Later, on the way to Cameron Highlands for a holiday, the friend showed us children a 'brick' wrapped up in newspaper and asked us to guess what was inside it. When unwrapped, we saw that it contained a very large stack of new bank notes. I was full of admiration for farmers from then on.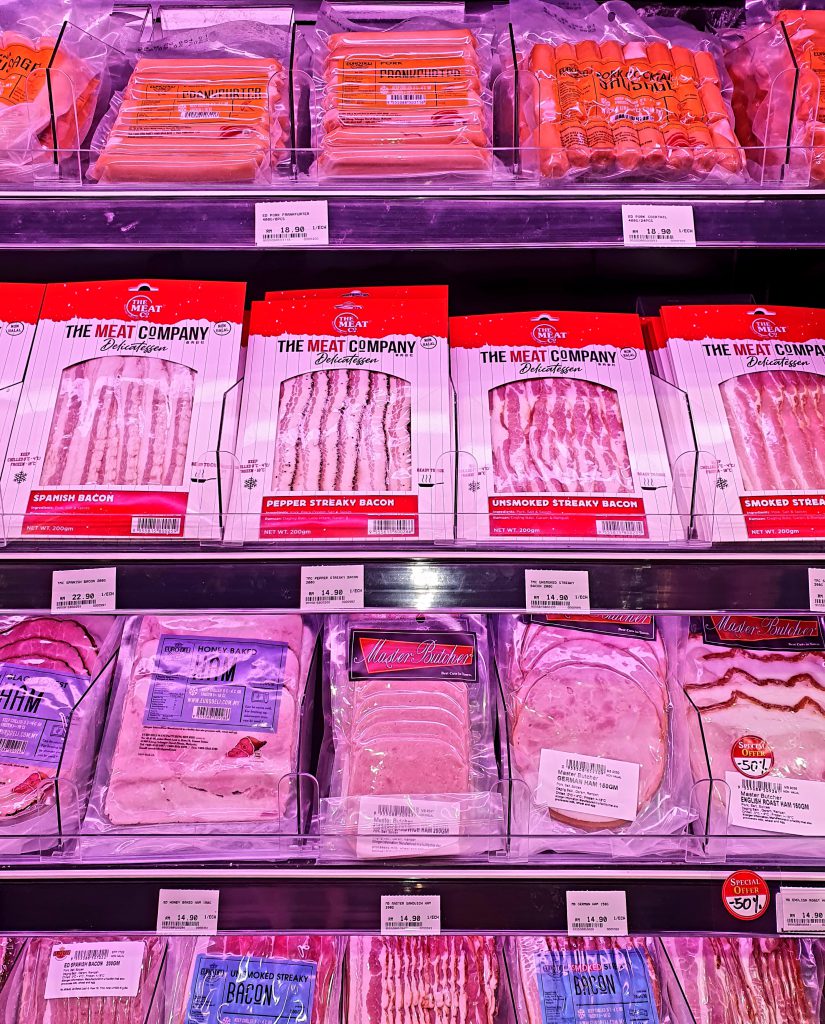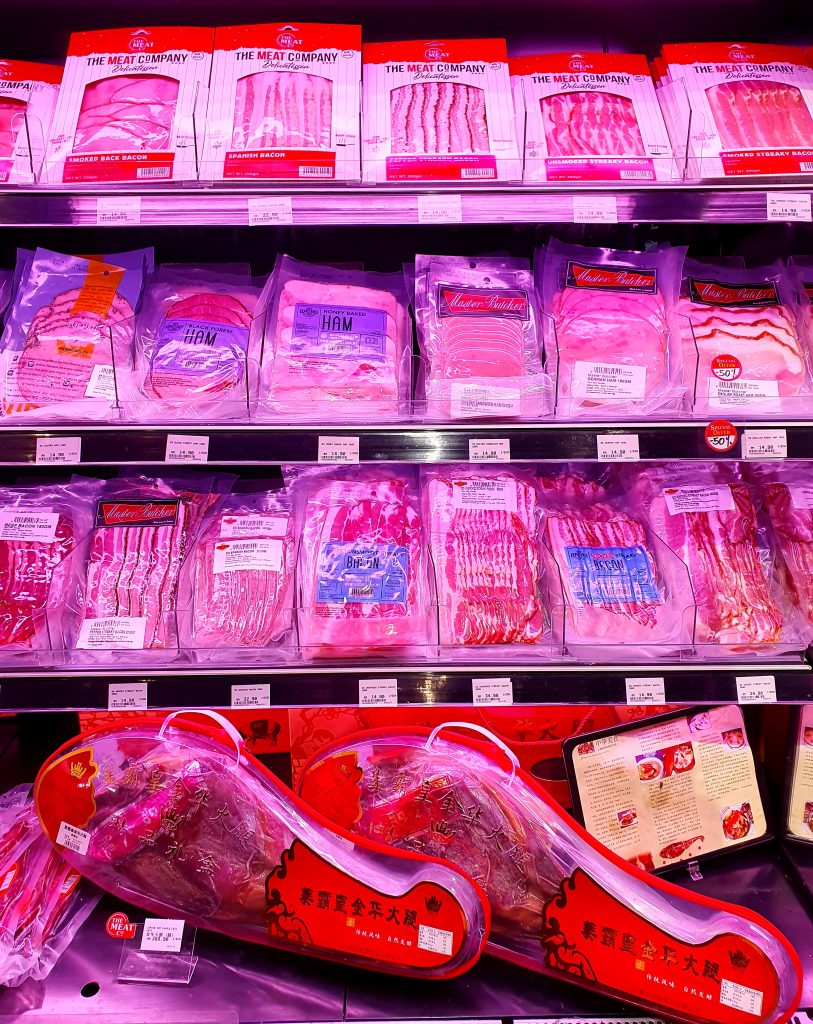 I just read up on the pioneer Leong Sin Nam. It was one of his sons whom my dad knew, as he worked in Ipoh during his early years after graduating from the University of Malaya.
Address:
The Meat Company
12 Persiaran Ara Kiri
Bangsar
59100 Kuala Lumpur
Before we left the house I asked my mother what she wanted for lunch and she said she wanted some noodles from the coffee shop. Which coffee shop? There are three popular ones along Lorong Ara Kiri 2. Her answer was: middle coffee shop, second stall on the left, ask the Hakka lady for mixed mee/ meehoon, sliced pork not minced pork and you must add chilli sauce.
The thing is, when I used to go to the Bangsar wet market with my mother, we never ate in the middle coffee shop, only at the end one. We always had ho fun (rice noodles) in soup. I did get to the right stall but realised that what my mother orders from there is bespoke to her and is a hybrid pan mee/ soup noodle dish. So it really needs my mother to be present to get that particular combination.
Bangsar wet market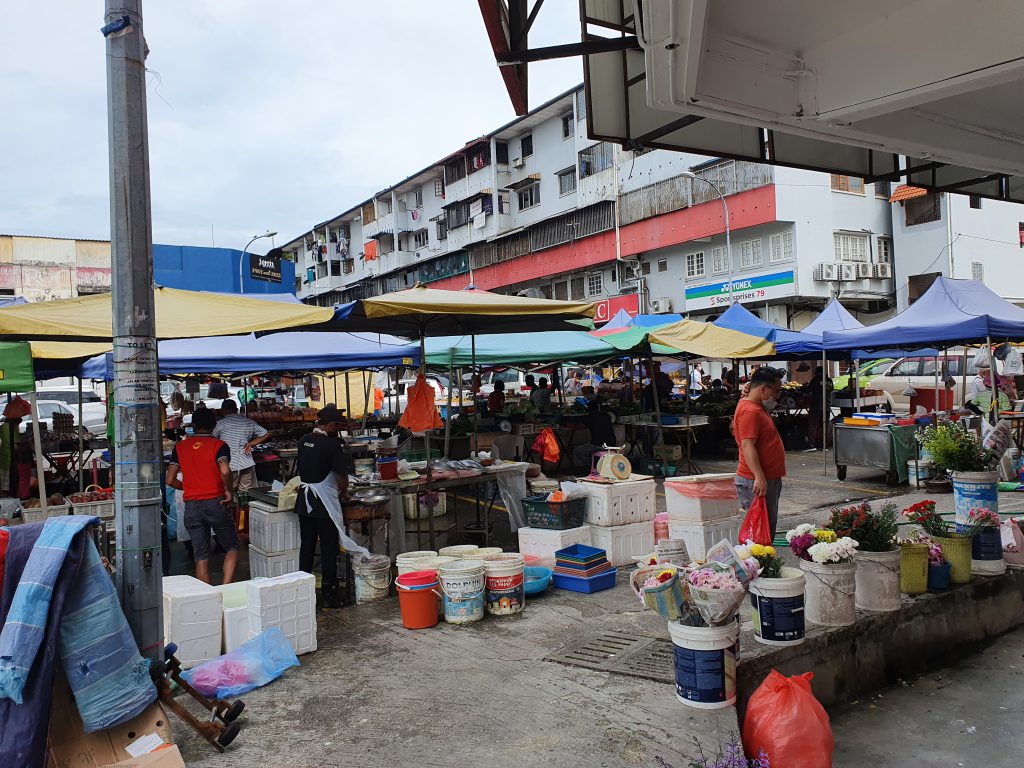 Addresses (all in Lucky Garden, Bangsar, 59100 Kuala Lumpur):
Num Chuan aka Corner Coffee Shop
2-4 Lorong Ara Kiri 2
Good for char kuey teow, chee cheong fun and wantan mee
Chun Hong aka Middle Coffee Shop
16 Lorong Ara Kiri 2
Good for pan mee, porridge and nyonya cakes
Sun Huat Kee aka End Coffee Shop
26, Lorong Ara Kiri 2
Good for everything (I always have the ho fun fishball soup here).
We had some bad news over the weekend, in that the maid decided not to return from her home leave. I needed that matcha latte at Hani to clear my head, but still, I told KL Sister we should wait 24-36 hours before we decide on what action we should take.