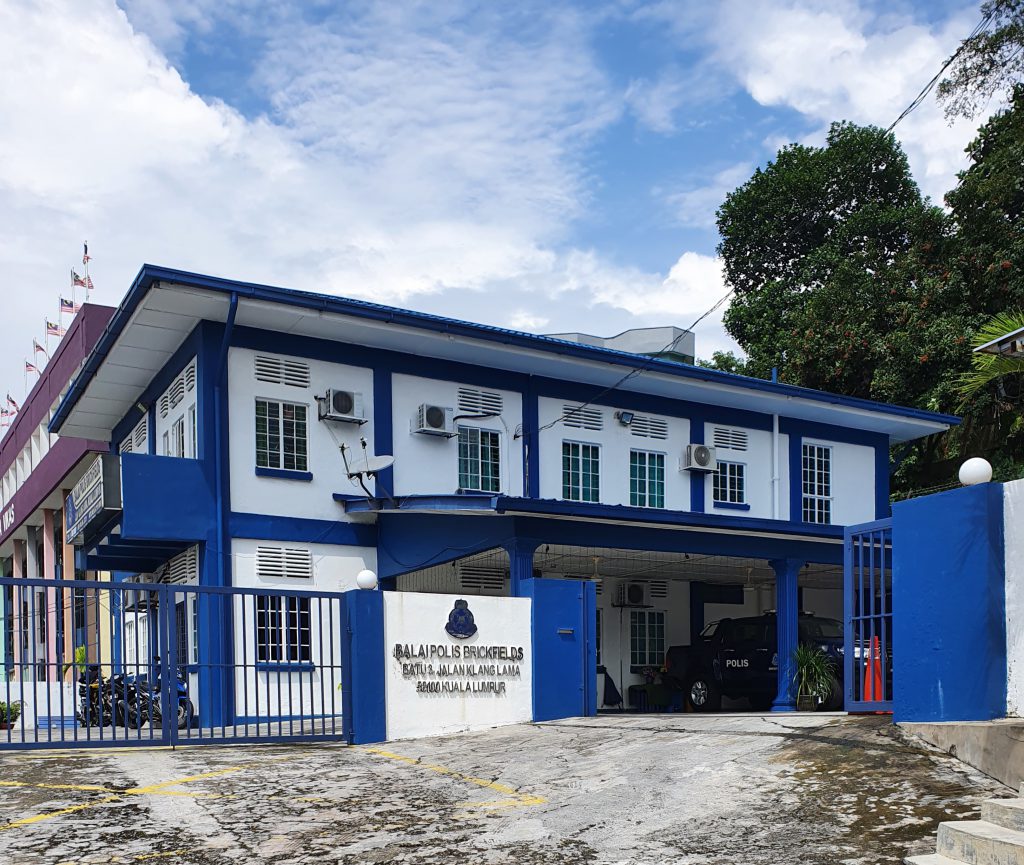 No one can predict the future.
This time last week I was happily thinking about this afternoon's seven-hour transit in Singapore's Changi Airport. I was looking forward to eating some local food. I had even booked a room in Aerotel Singapore to store my hand luggage and maybe have a swim if I couldn't be bothered to shop.
But then came the bombshell over the weekend from our Filipino maid who said that she was not returning to Malaysia. We waited until the Monday afternoon flight from Manila took off, in case she had a last minute change of heart. She didn't, and so I cancelled my British Airways flight back to London.
That was yesterday, and today is today. Which means that instead of hopping on the 2.30pm shuttle from Kuala Lumpur to Singapore, I headed to the police station.
To anyone in East Asia who has employed a domestic maid, what I am about to say will be familiar. However for someone like me who has never had a full-time maid, and only part-time help in the form of a weekly cleaner, all this is new and bothersome.
For slightly complicated reasons we had to report in person to the authorities about the maid situation. This meant lodging official reports with our local police station as well as the Department of Immigration.
Brickfields police station was relocated many years ago to make way for a new road, and is now located along Old Klang Road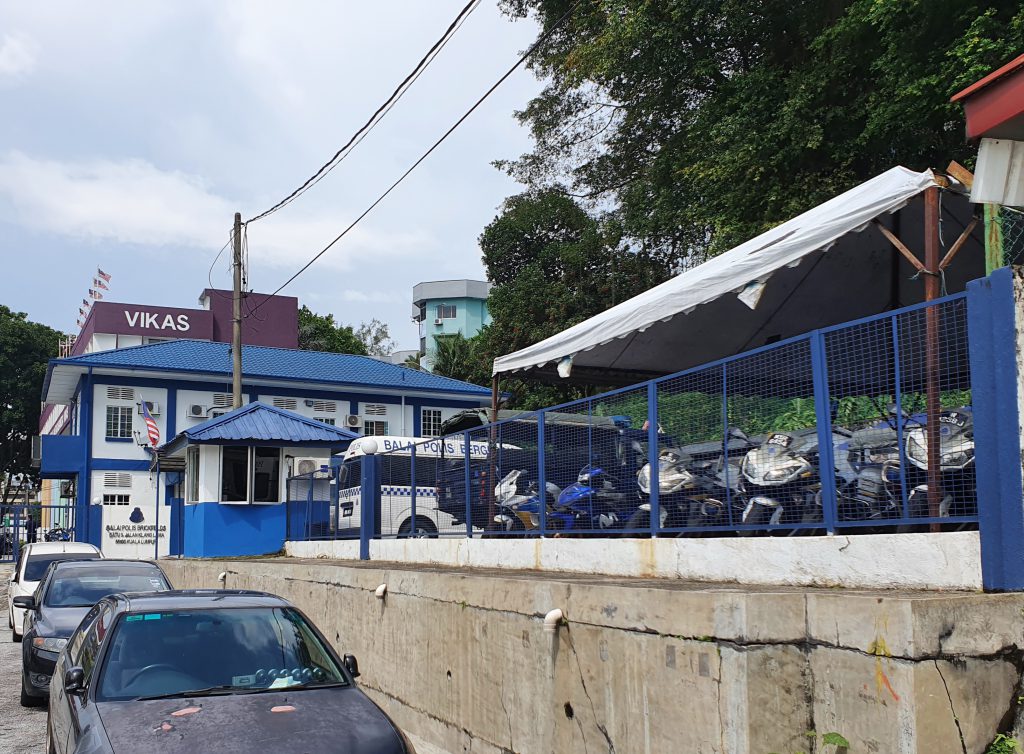 View from the police station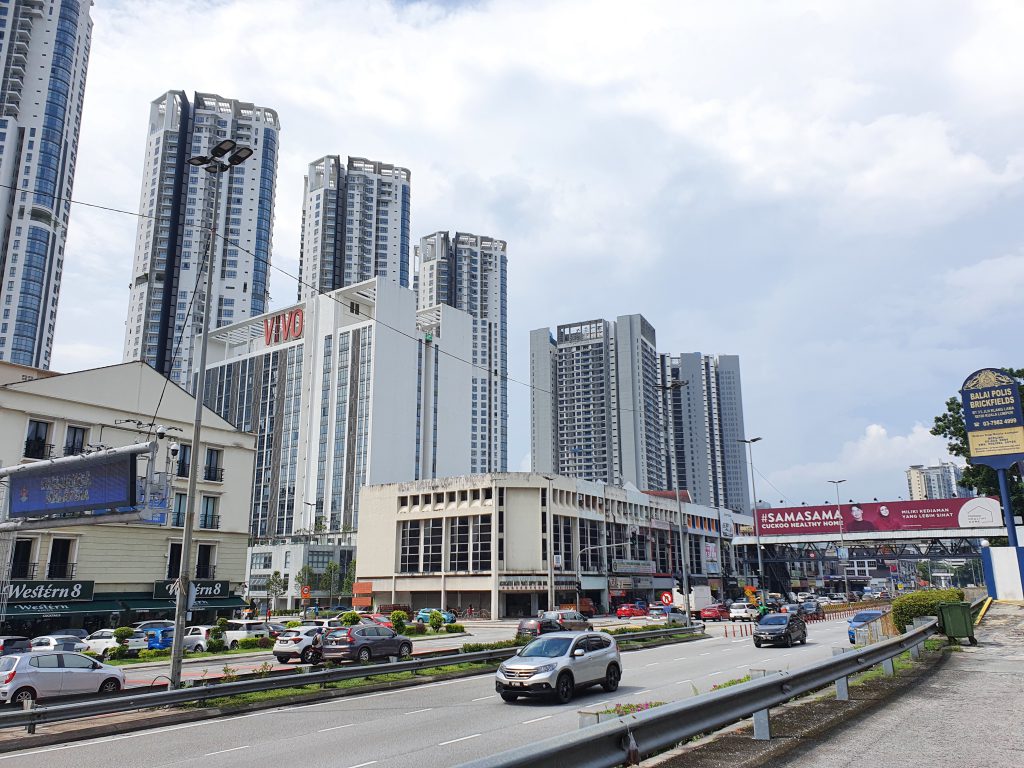 KL Sister and I both speak Malay (although she took charge and did all the talking) so communication with each department went smoothly. However, the police station and immigration department were miles apart from each other. There was a lot of driving in between, along busy roads. There were many documents to present and one was missing, so we need to return to the immigration department tomorrow.
The reason for visiting the authorities this afternoon was so that we could report the incident and to revoke the maid's work permit. This is standard procedure, to prevent a situation where a non-returning maid returns later and uses the existing work visa to work for a different household. Any misdemeanours then is the responsibility of the original sponsor family.
We had to use the right words with my mother who understandably is very upset by this. The maid did not 'run away' as such, she just decided not to return to Malaysia after her home leave. We did not want my mother to think that the maid was somewhere in this country working illegally.
Nevertheless when we explained the situation to the police and the immigration department, both classed the report under 'kes lari' which means 'runaway case'. To them, if a domestic helper does not honour their side of the contract, they have in effect run away. It is a common occurrence, and the government officials we spoke to did not bat an eyelid.
The Malaysian Immigration Department is located within the Ministry of Home Affairs Complex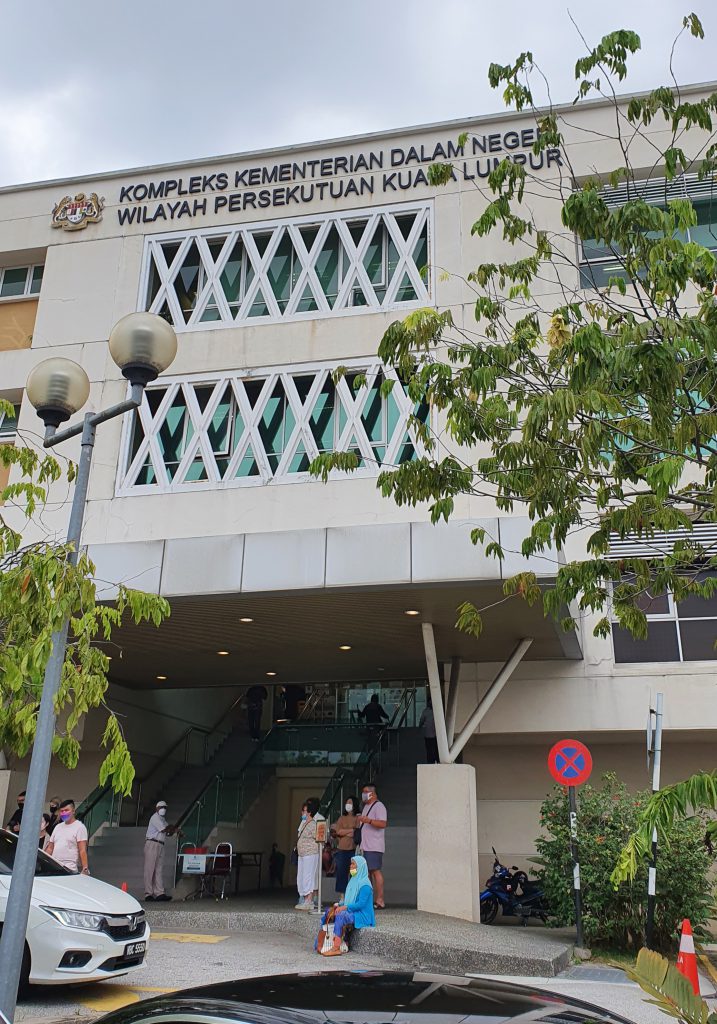 View from the Ministry of Home Affairs Complex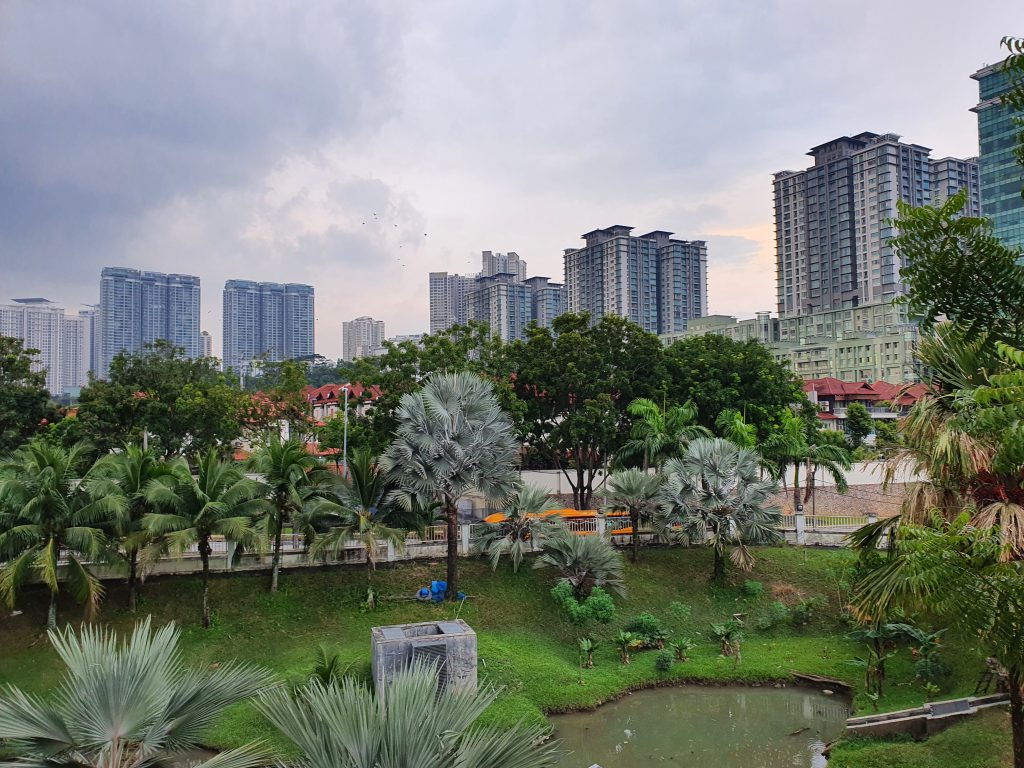 How do I keep cheerful? My little secret is that come 3pm each day, I refresh my NY Times Spelling Bee page. By that time I consider that half the day's duties are completed so I can have some fun with words.
Today's Pangram was easy to spot: it is the kind of seat airlines say you need for a good night's rest (and they are largely right)
Besides the Pangram, I spotted other words that describe how our family feels about the maid running away
My day is not quite over yet. If I don't fall asleep soon, I should like to watch a Korean film on Netflix. This is, of course, what I would be doing had I caught that BA flight back to London tonight.
Address in case you ever need it:
Malaysia Immigration Department WP Kuala Lumpur
Ministry of Home Affairs (KDN) complex
69 Jalan Sri Hartamas 1
Off Jalan Duta
50550 Kuala Lumpur
This is commonly known as Jalan Duta Immigration Office. Besides registering and reporting all sorts of matters, this is the place you come to for renewing your Malaysian passport. I brought my dad here to renew his passport a few years back, but sadly he never travelled again due to his illness.