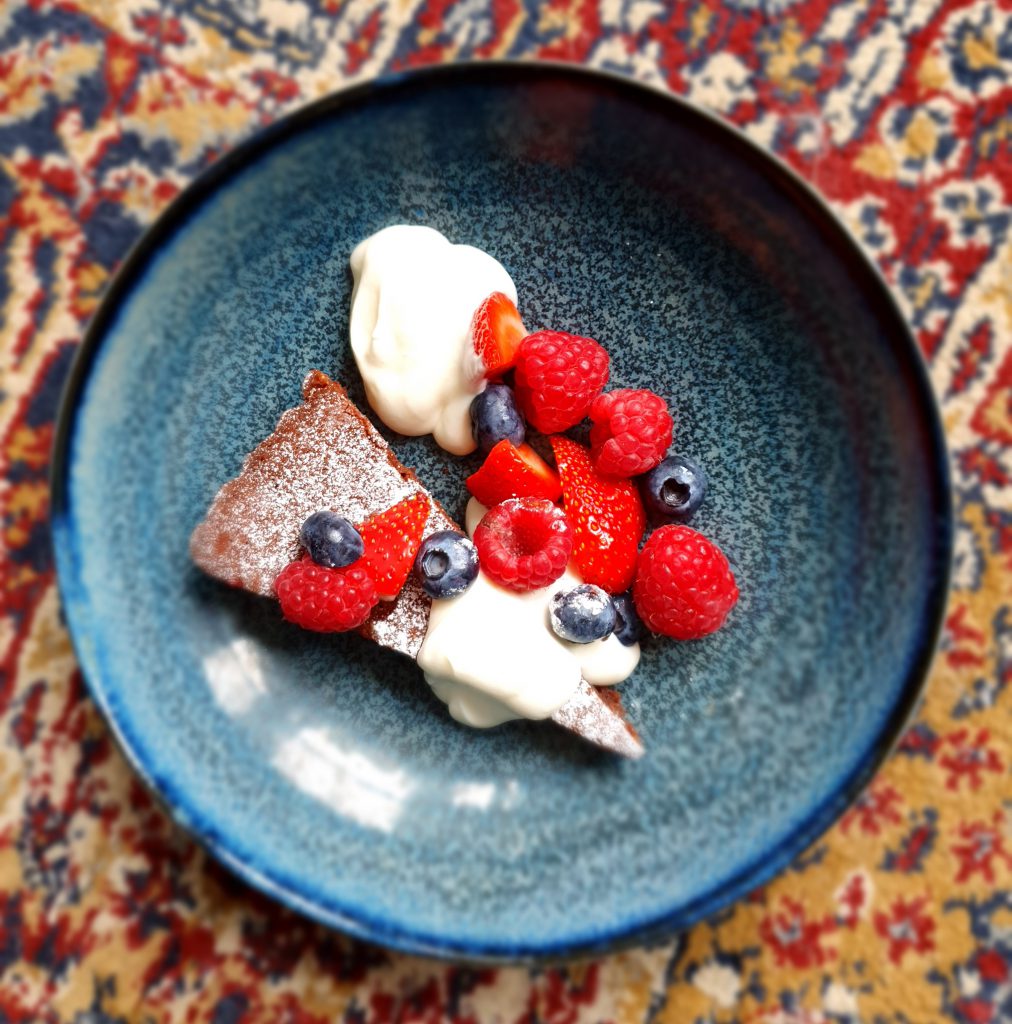 Junior 2 never has any difficulty identifying what it is I am cooking at the moment: is this a Chocolate Brownie I smell? 
Well, this is technically a more-nuts-than-chocolate-cake but I guess if you like slightly squidgy chocolate brownies this will be right up your street.
The inspiration is from Raymond Blanc's Tarte au Chocolat which is very good, but slightly time consuming on account of the need to beat the eggs separately.
Lately I have been trying to find ways to make my favourite recipes in the Thermomix. This is an attempt on Mr Blanc's cake, with more nuts and no flour. The result is less dry but also slightly heavier. Both are good, and which you make largely depends on the time you have on your hands.
A word about names: Mr Blanc called his chocolate cake a tarte. I started out calling my cake a torte because (don't ask me why) it looked like a 'torte'. Maybe I confused it with a torta which is Italian for cake. I then read that a cake is traditionally made with eggs, butter, sugar and flour, whereas a torte (German in origin) calls for little or no flour and instead uses ground nuts. It is also layered: think Sachertorte and Dobos torte, both of which you can eat at the Austrian café Fischers in Marylebone High Street.
In the end, after much discussion with the children over lunch, I am calling this a Hazelnut and Chocolate Cake, not a brownie or a tarte or a torte.
The cake in its stages: toasted hazelnuts, before baking, after baking and finally decorated with fresh berries for serving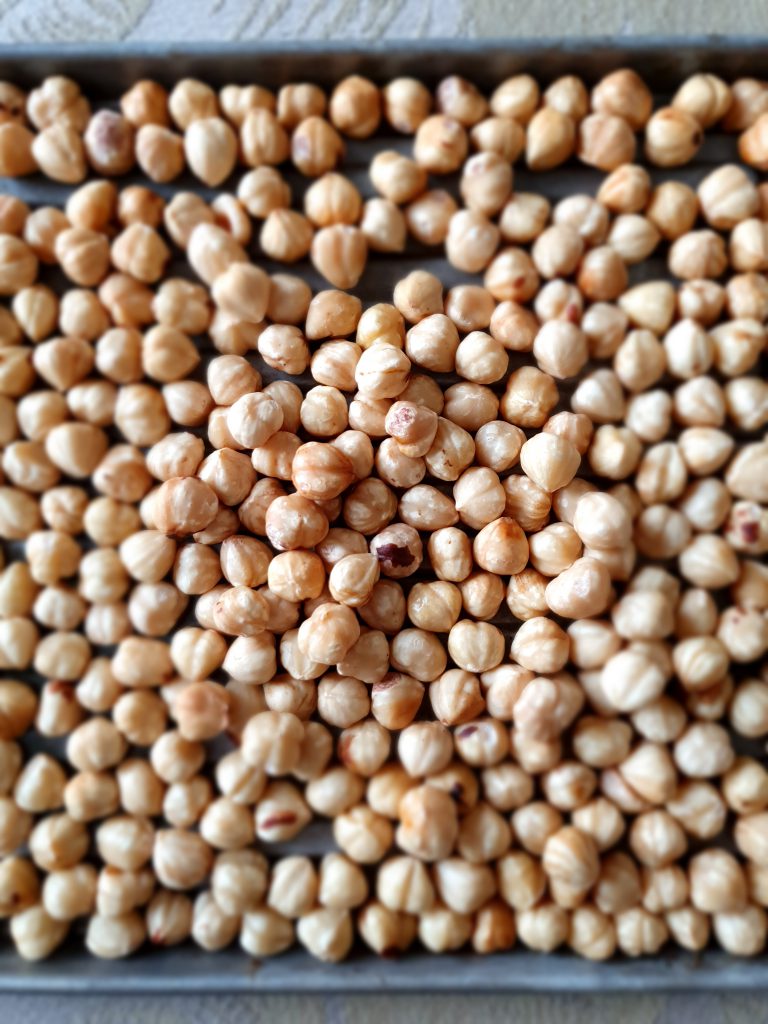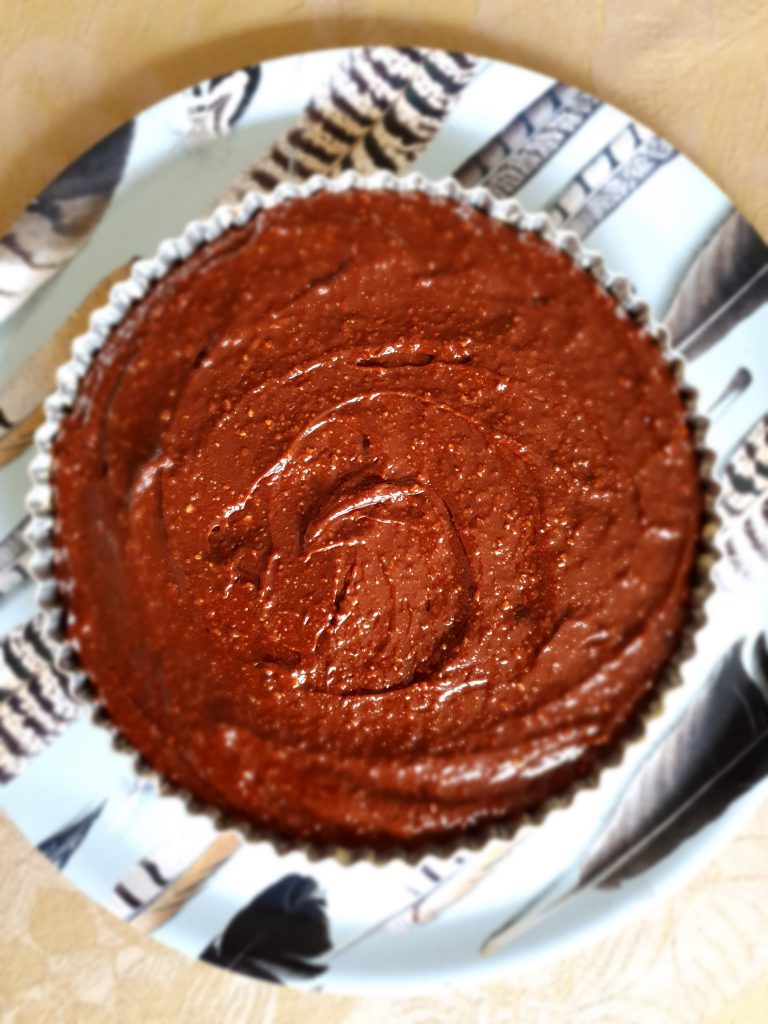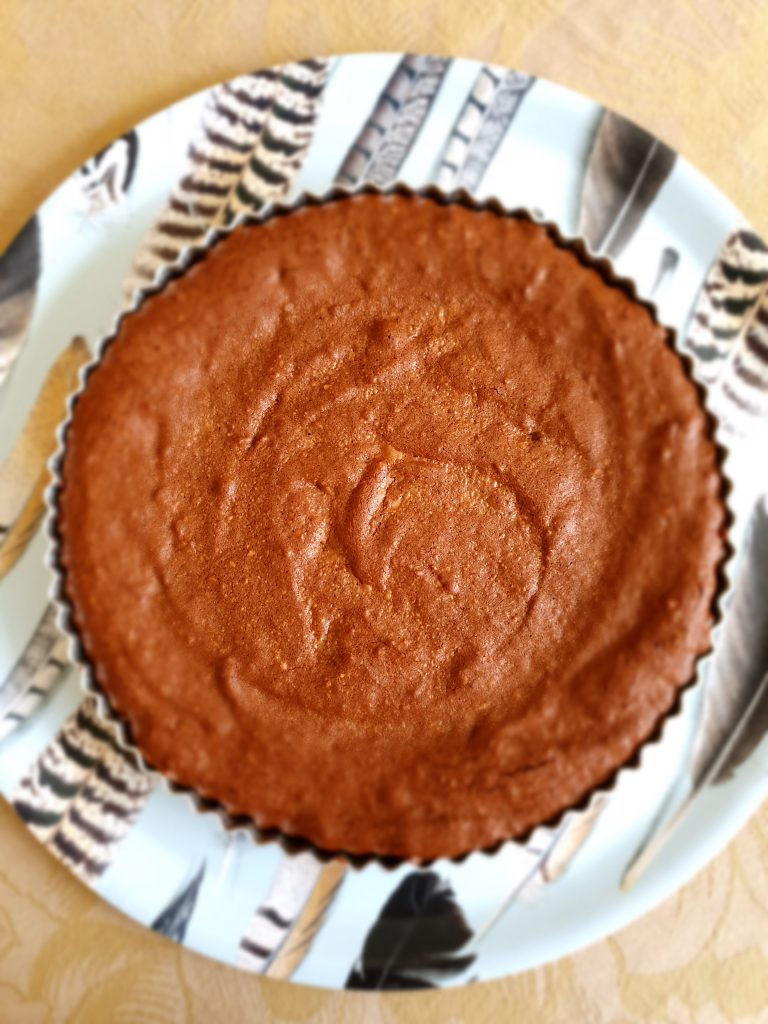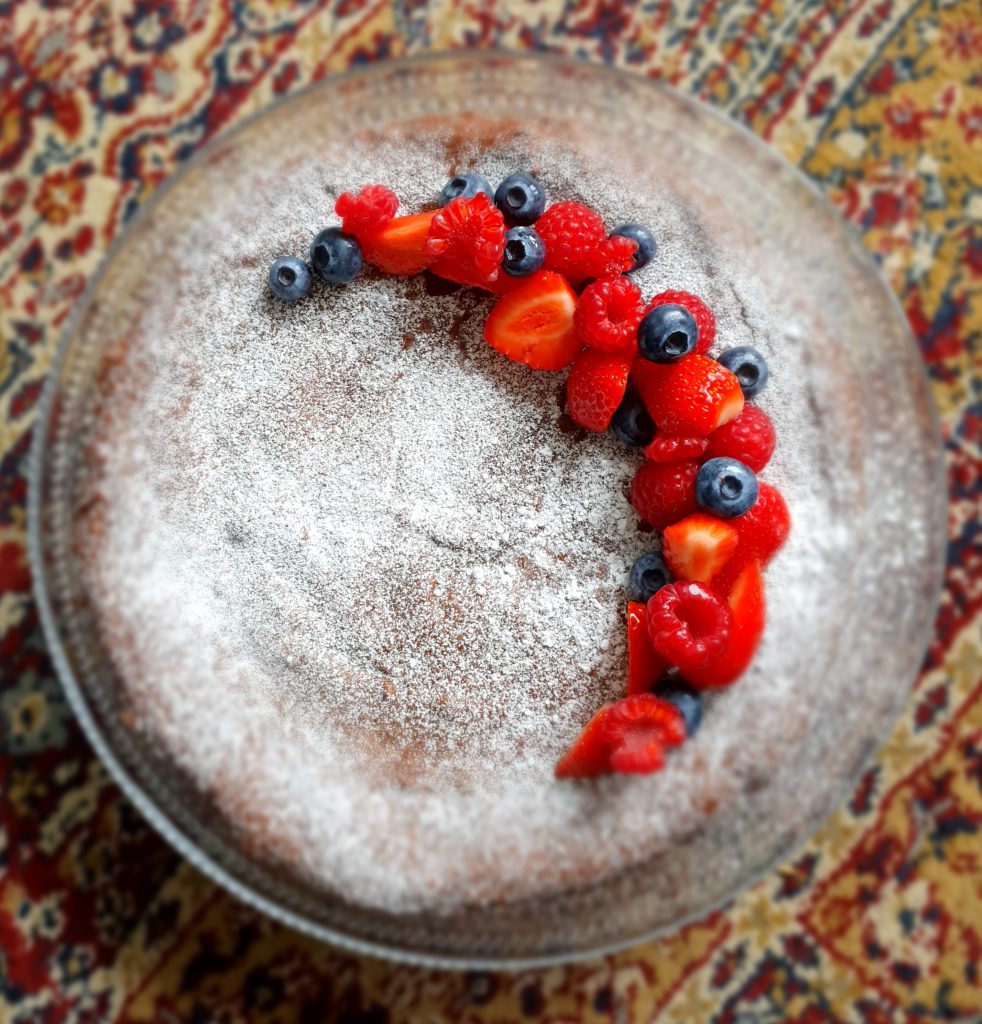 For the Cake:
250 g blanched hazelnuts, lightly toasted
200 g unsalted butter, cut into small pieces
200 g dark chocolate chips, 70% cocoa content
150 g caster sugar
4 medium-sized eggs
1 teaspoon vanilla extract
Icing sugar, for dusting the top
Mixed berries and crème fraiche, for serving
You will also need a 10.5 inch / 27 cm cake or flan tin with a removable base. Line the bottom with baking paper and grease the sides with butter.
How to make:
Preheat oven to 170°C.
Lightly toast the hazelnuts until slightly browned. Leave aside until completely cooled.
Place the hazelnuts in the TM bowl and chop 8 seconds / speed 6.  Transfer to a bowl and set aside.
Place the butter and chocolate chips in the TM bowl then melt 4 minutes / 50°C / speed 1. Scrape down the sides of the mixing bowl with a silicon spatula. Some of the chocolate chips will not be melted fully but this is what we are aiming for.
Add the sugar, eggs and vanilla extract then mix 20 seconds /speed 4. Scrape down the sides of the bowl.
Add reserved chopped nuts then mix 20 seconds / speed 3.
Transfer the cake batter to the prepared tin and bake for 35 minutes until just firm to the touch.
Let the cake cool in tin before removing onto a serving plate. Dust over with some icing sugar, and serve with the berries and crème fraiche. The cake is quite rich and feeds 10 – 12 people if served with berries or ice cream, and is therefore ideal for parties.
Looks can be deceiving, as it has been raining for much of the week and it is still raining as I write…so much for hopes of a sunny Summer!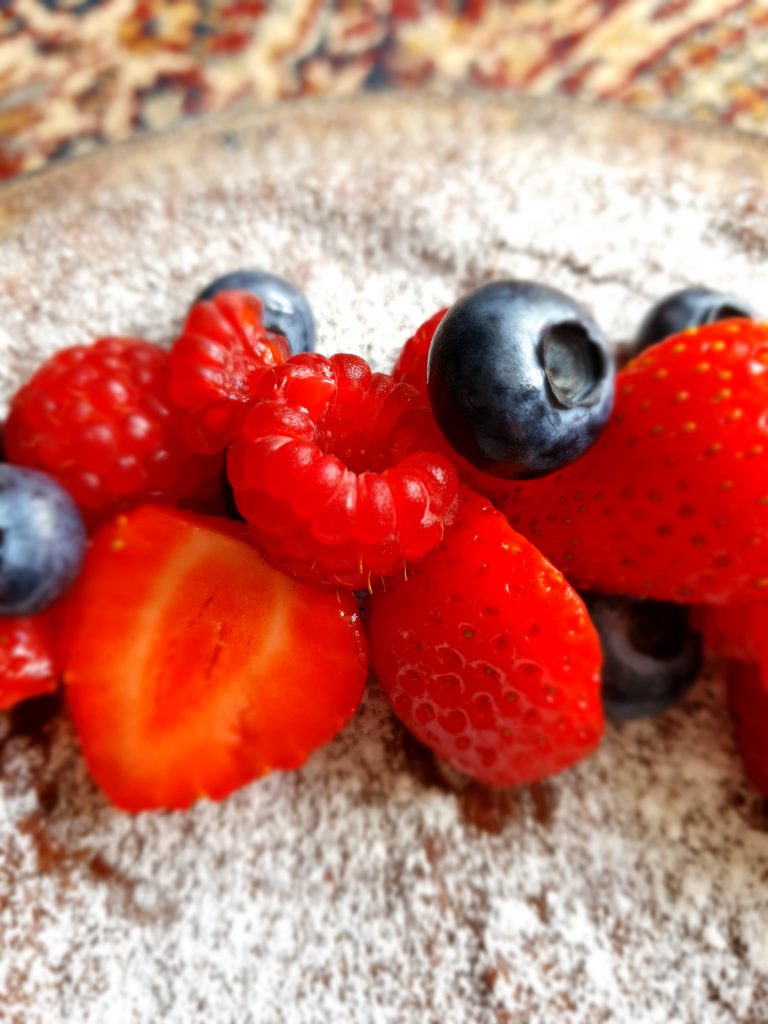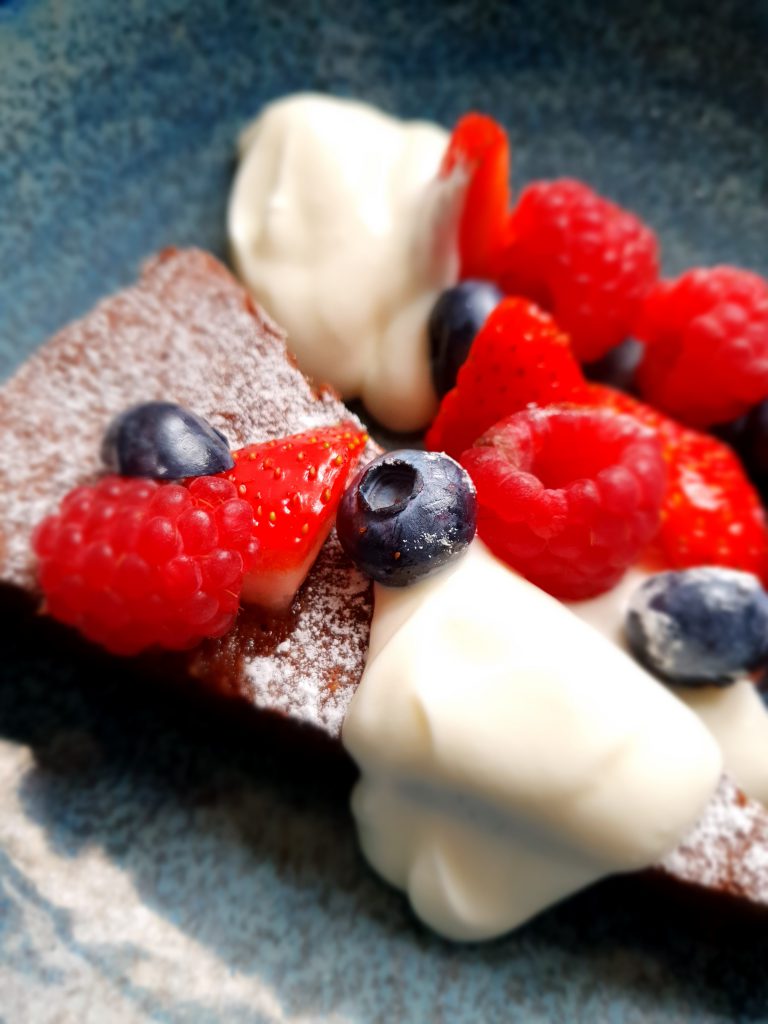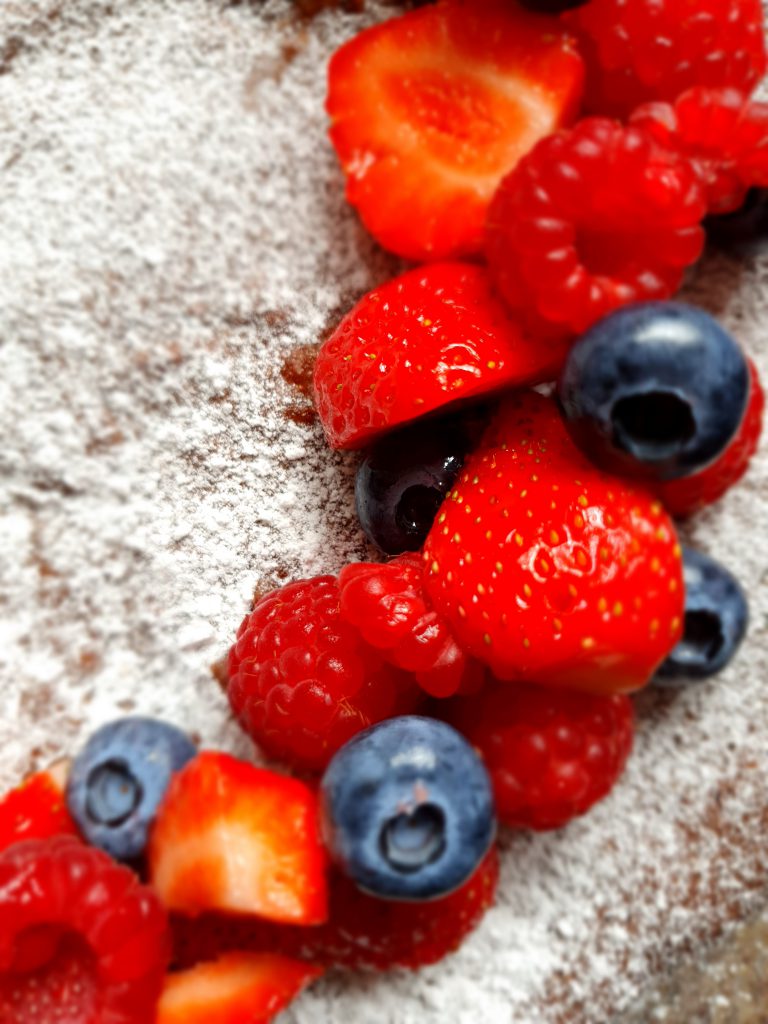 The Book:
Cooking for Friends by Raymond Blanc was first published in 1991. This is now out of print but used copies are available through Amazon. Publisher Headline Home, ISBN 978-0747203674.