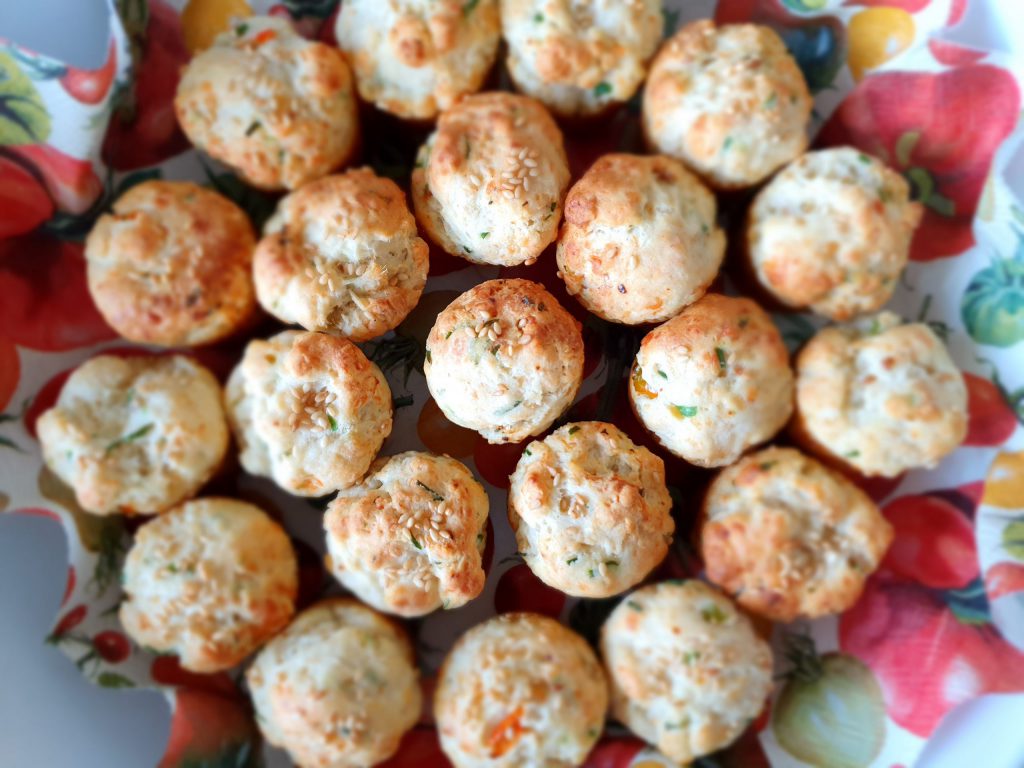 The 1,2,3 of this recipe:
Popovers are what Americans call our English Yorkshire puddings
Cheese scones are like the scones you eat with jam and cream, but with cheese added
Cheese Popover Scones are cheese scones baked in a popover pan, and I just made up that name.
I have had my Nordicware popover pans for over seven years, and cannot think why I don't use them more often. I made my Cheese and Gochugaru Scones twice this past week and here is the update, the difference being that I now make the dough in a Thermomix.
The popover pan is heavy but it is this industrial quality that makes it so hard-wearing and long-lasting. Thinking about it, I have had my Poggenpohl kitchen for 22 years, continually using it with much happiness. I don't often give advice to the children but here is a simple one: in life, make sure to invest in the best, whether it is kitchen equipment, stocks or friends.
Nordicware's popover pan makes shaping these mini scones so simple
For the Scones:
450 g self-raising flour
120 g cold unsalted butter, cut in pieces
170 g cheddar cheese, cut into large pieces
20 g mixture of herbs: chives, parsley leaves and thyme
2 teaspoons gochugaru (Korean chilli flakes) or 1 large spicy red chilli, sliced
½ teaspoon fine sea salt
220 g milk
1 egg, beaten
Sesame seeds, for sprinkling on top
You will also need 2 Nordicware petite popover pans. For the conventional non-Thermomix recipe, and using pastry cutters, see here.
How to Make:
Preheat the oven to 220°C/ 425°F/ Gas 7. Lightly grease the popover pan with butter.
Place the flour, butter, cheese, herbs, gochugaru or chilli and salt in the TM bowl. Mix 6 seconds / speed 6.
Add the milk and 30 g of the egg, leaving the rest for brushing the tops of the scones later. Knead for 30 seconds / knead function until the dough just pulls together.
Turn the TM bowl upside down and let the dough drop onto a lightly greased mixing bowl.
Using your hand, tear off pieces of dough to fit into the mould. Each piece will weigh around 42 g. I sort of fashion the dough into a 'molar tooth' shape and place them in the hole.
Brush the top of the scones with the leftover beaten egg and sprinkle over some sesame seeds.
Bake for 12 minutes, or until golden brown.
Transfer the scones to a wire rack and cool.
These popover scones work very well as a snack in between meals, or even as large canapes for a drinks party.
First time round…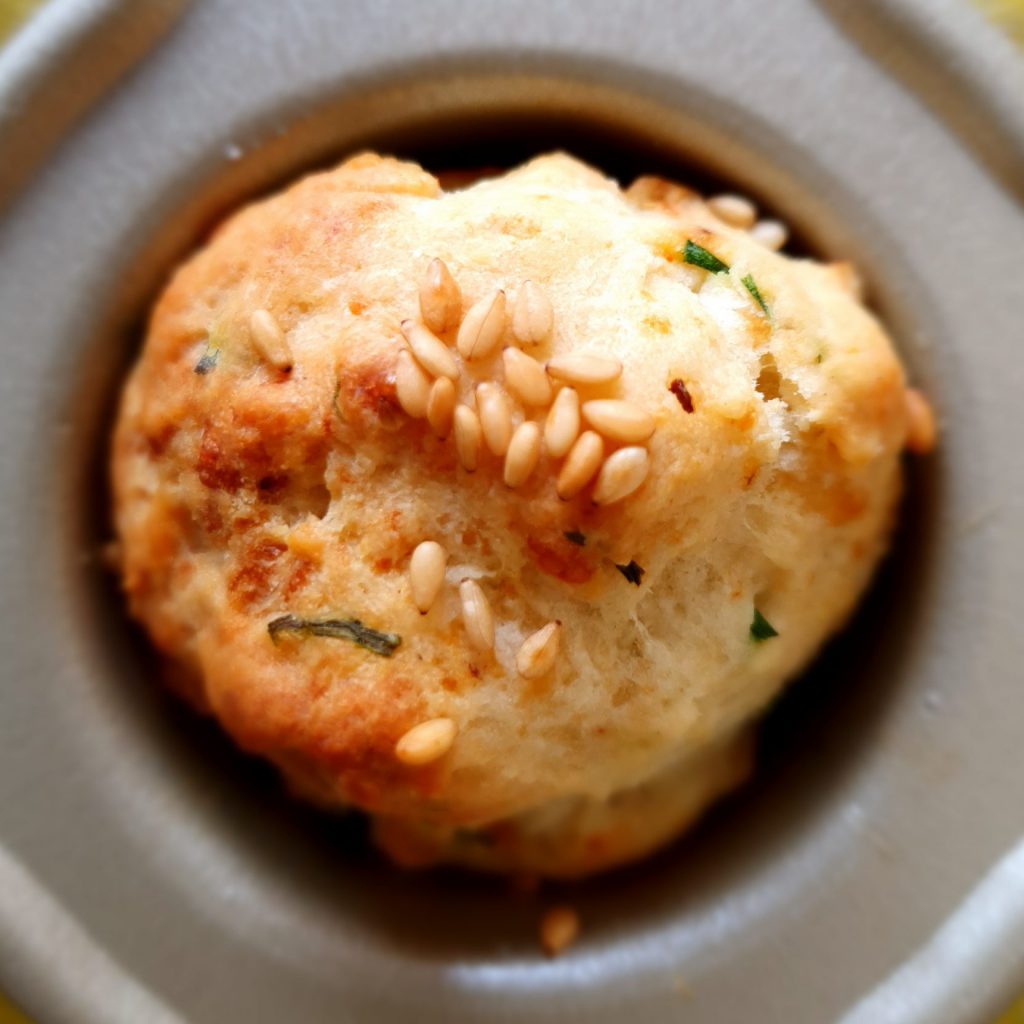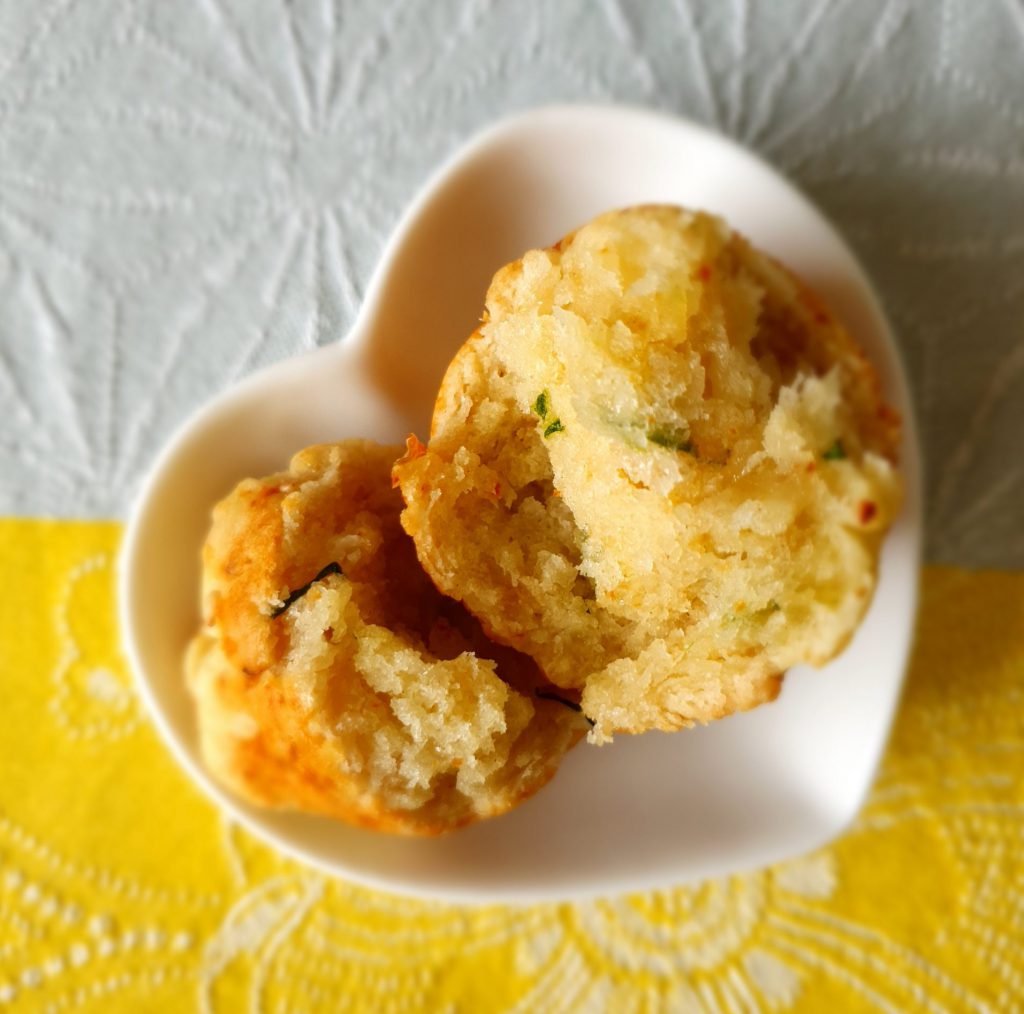 …and second time round