Gochugaru Girl admits that Mathematics is not her forte. One of the reasons she married Mr Gochugaru was so he could deal with any domestic matters requiring the use of probability, statistics and algorithms.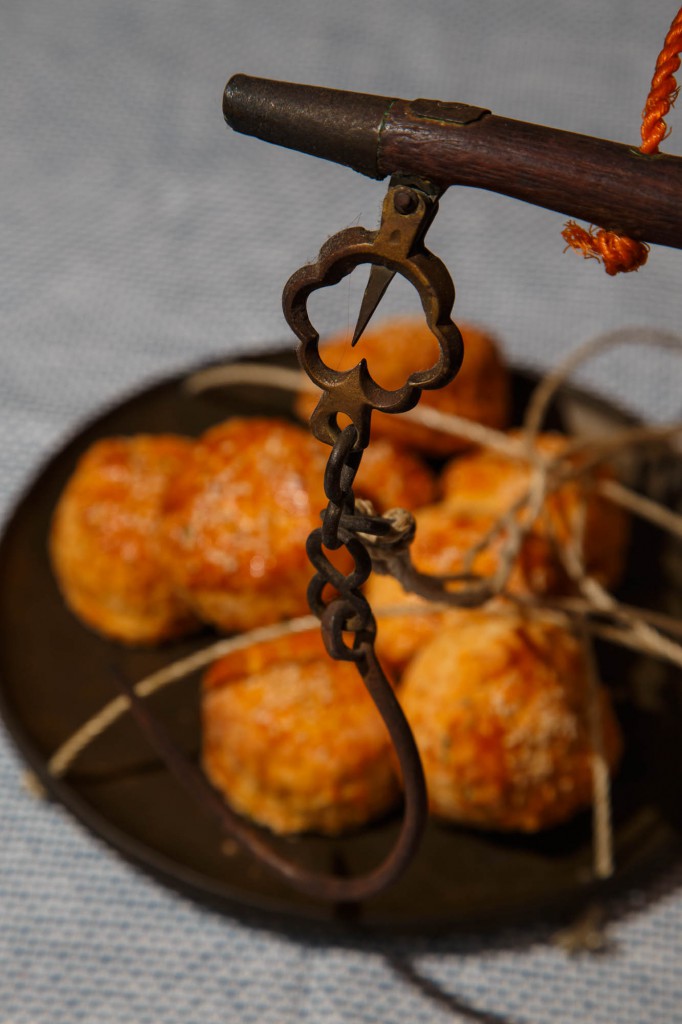 There is however, one simple thing that Mr Gochugaru cannot figure out, which is this: what is an ounce?
Looking back to my childhood, I am not sure how anyone juggled three different types of weight measurements, but they did. Cookbooks in post-colonial Malaya listed imperial measurements, and in the 1970s decimalisation was introduced. Added to this, stall holders in the wet markets where my mother and grandmother did their weekly food shopping weighed everything in tahils and catties.
It is never a problem for me to use either imperial or decimal measurements in a recipe, with one exception.
I do not make scones unless it is in pounds and ounces. I cannot think of a good reason why not; it is just that I have never made scones any other way.
However I am including metric measurements here, rounded up or down for the sake of tidiness.
This recipe makes 16 savoury scones, some for eating and some for freezing. I used a Petit Popover Pan made by Nordicware to make 12 small scones and the rest I made in the traditional form, using a 2 inch/ 5 cm round cutter.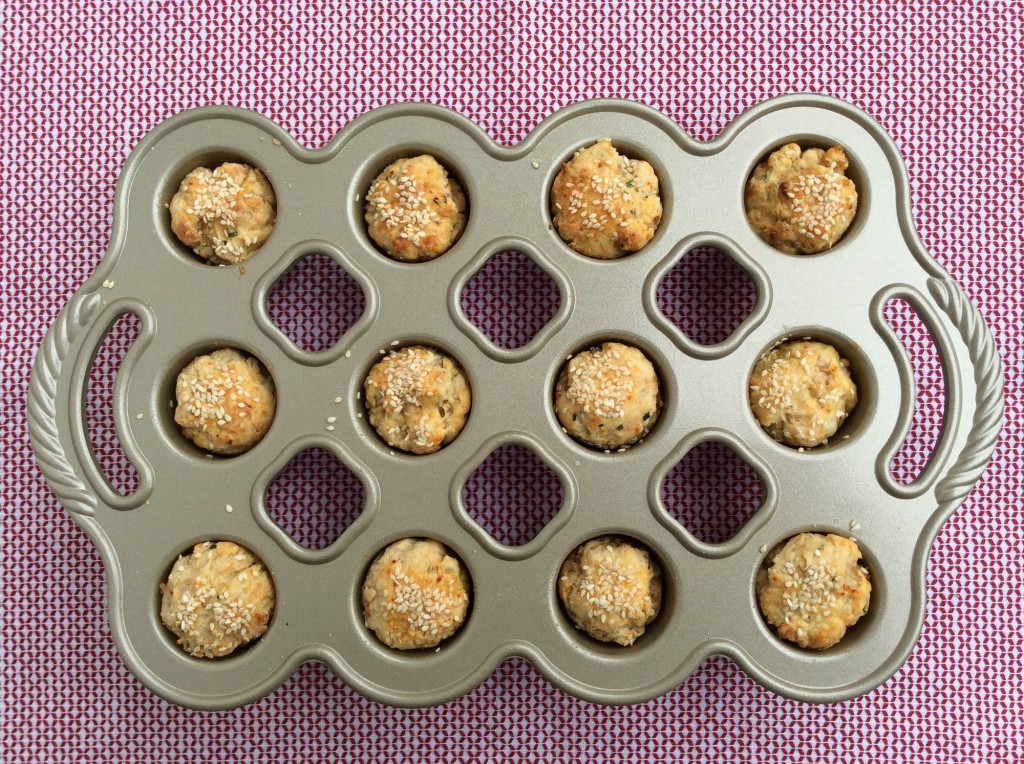 For the Scones:
In Imperial

16 ounces self-raising flour

2 teaspoons gochugaru

½ teaspoon salt

4 ounces cold butter, cubed

4 tablespoons chopped chives

6 ounces cheddar cheese, grated

8 fluid ounces milk

1 egg, beaten

Sesame seeds

In Metric

450 g self-raising flour

2 teaspoons gochugaru

½ teaspoon salt

110 g cold butter, cubed

4 tablespoons chopped chives

170 g cheddar cheese, grated

220 ml milk

1 egg, beaten

Sesame seeds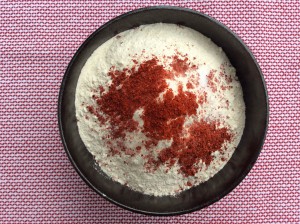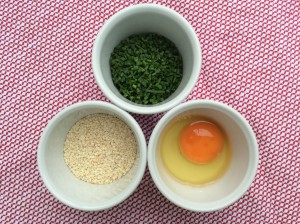 How to Make:
Preheat the oven to 220°C/ 425°F/ Gas 7. Line a baking tray with baking parchment. If using the popover pan, grease this lightly with oil or butter.
Sift the flour, gochugaru and salt into a large mixing bowl, then add the butter.
Using your fingertips, rub the butter quickly into the flour, until the mixture resembles breadcrumbs.
Add the chives and cheese.
Using a palette or table knife, mix in the milk little by little. You may need to add a bit of the beaten egg or a drop of milk if the mixture feels dry.
Tip the mixture out onto a floured surface, and gently knead into a soft dough.
Using a rolling pin (also floured) lightly roll the dough to a thickness of about 1¼ inches or 3 cm. Push the pastry cutter directly through the dough – do not twist or the scones will rise unevenly.
When you have cut out as many scones as possible, knead the remaining dough together and repeat the process.
Place the scones on the baking sheet.
If using the popover pan, simply tear off a piece of dough to fit in the moulds. The recipe here will make 24 popover scones.
Brush the top of the scones with the beaten egg and sprinkle over some sesame seeds.
Bake for 12–15 minutes, or until golden brown.
Transfer the scones to a wire rack and cool.