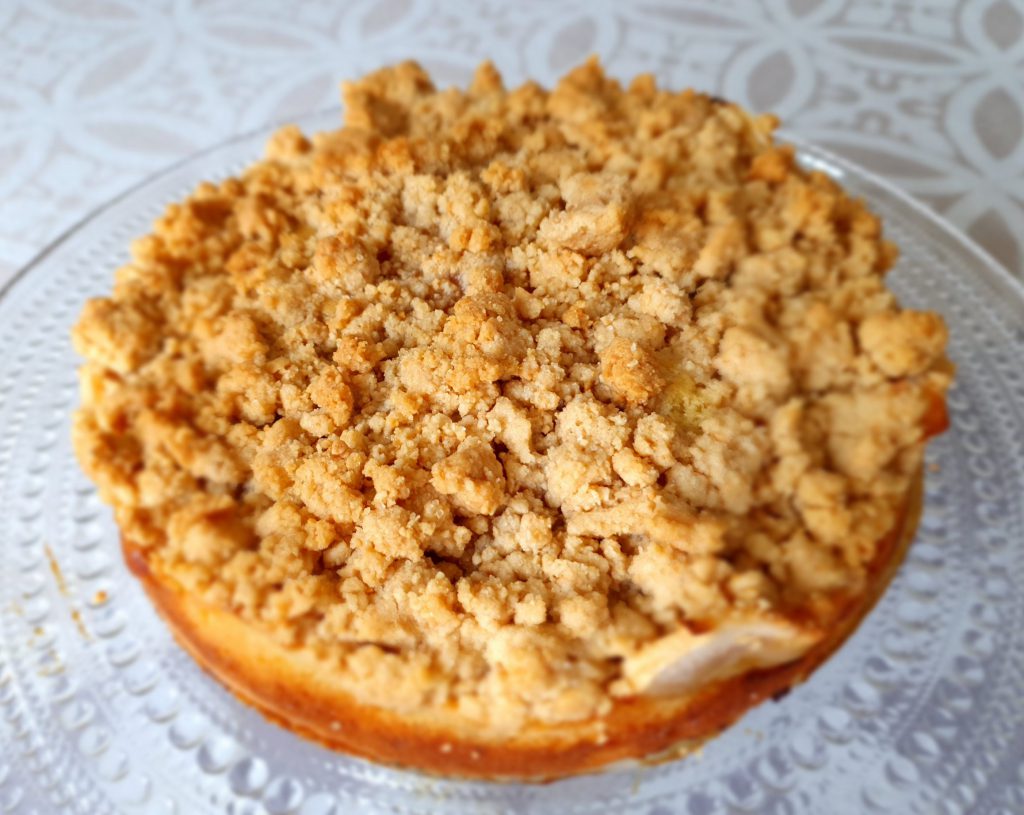 There is a funny English saying which means that a plan has failed: it has gone pear-shaped. If you were a pear you would really be offended. But we are humans and not fruit so I guess it's ok.
In the past week our plans to invite friends over have been scuppered. The first was for English Afternoon Tea and the next for a Chicken Pie with Salads dinner. On both occasions, one of our guests was 'pinged' by the NHS Test and Trace App.
I am going to quote directly from the App's website: If an app user tests positive for coronavirus, they can choose to share their result anonymously. The NHS will then send alerts to other app users who have spent time near them, or been in 'close contact', over the last few days. These alerts will never identify an individual. 'Close contact' is based on an algorithm, but generally means you've been within 2 metres of someone with coronavirus for 15 minutes or more. Our friends, who were 'the other app users' now need to self-isolate for 10 days.
On both occasions the first thought that came to mind was Jesus's long piece of advice in Matthew 6: 19 – 34 about our priorities. Our priorities should not be the pursuit of money, food, drink or clothing. Of these things we should not be anxious, and instead we should "…seek first the Kingdom of God and his righteousness…" (Matthew 6:33).
Seeking God's Kingdom simply means aligning our hopes and ambitions with what God's will is for us. From personal experience, we will rarely be disappointed by God's vision for our life. It is infinitely better than what we can imagine for ourselves.
This cake is a slight compensation for not being able to see our friends. I made a small cake as there are only three of us at home, but it turned out very good and half has already been eaten. When I asked Junior 2 what could be improved, she said that I should make it a pear and chocolate crumble cake. This is what made me think of pears, but I am sticking to apples for now.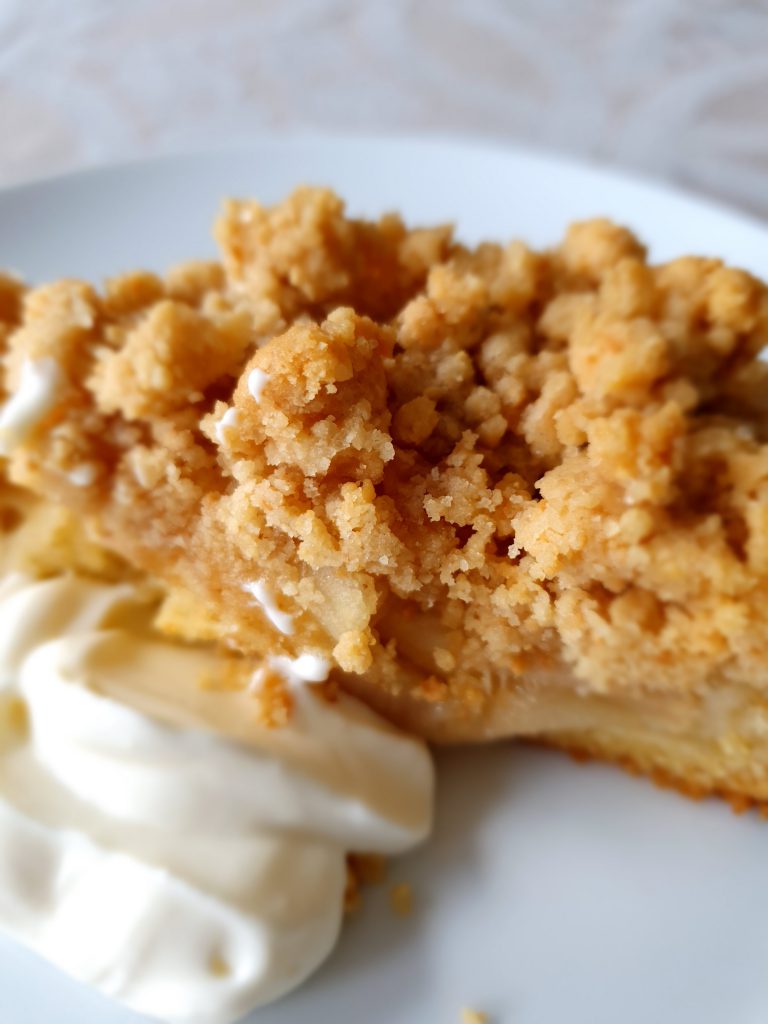 You will need an 8 inch / 20 cm cake tin with a removable base, bottom and side lined with baking parchment. Preheat oven to 180°C / 350°F. The recipe is for the conventional method. I will post a recipe using the Thermomix separately.
First make the Crumble:
75 g blanched almonds, lightly toasted then chopped
75 g plain flour
75 g unsalted butter, cold, cut into cubes
50 g Demerara or unrefined granulated sugar
large pinch of fine sea salt
Place the flour and butter in a mixing bowl. Rub the butter in between your fingertips into the flour. You are aiming for a light breadcrumb texture.
Add in the chopped almonds, sugar and salt, using a spoon to lightly combine the crumble mixture. Set aside in the fridge until needed.
Prepare the Apples:
400 g eating apples, peeled, cored and sliced thinly
20 g lemon juice
20 g Demerara or unrefined granulated sugar
Mix the sliced apples with the lemon juice and sugar. Set aside until needed.
Make the Cake:
75 g unrefined granulated or caster sugar
100 g butter, softened
2 large eggs
100 g self-raising flour
1 teaspoon vanilla extract
Place all the ingredients in a large mixing bowl and whisk together until you get a uniform batter.
Assembling the Cake:
First place the cake batter at the bottom of the lined baking tin.
Gently layer the apple slices over the cake batter, and pour over the lemon and sugar juice at the end.
Finally sprinkle over the crumble mixture, using your fingers to break it up if it has firmed up in the fridge.
Bake the cake for 50 minutes or until golden brown. Serve warm if possible, although we did eat it cold the next day. Vanilla ice cream or crème fraiche is a good accompaniment if serving the cake warm, and hot custard is good when serving it cold.
Illustrating some steps
You will need an 8 inch / 20 cm cake tin with a removable base, bottom and side lined with baking parchment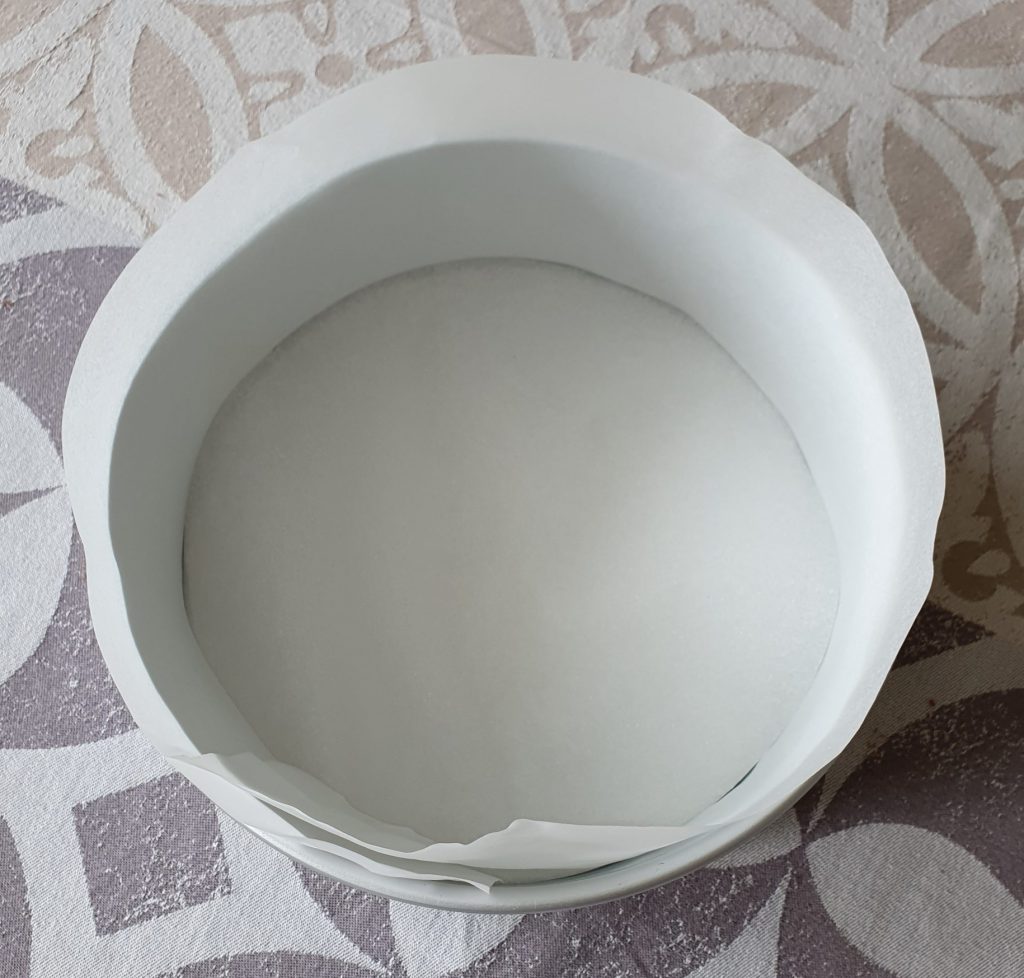 Toasting the almonds, and slicing the apples