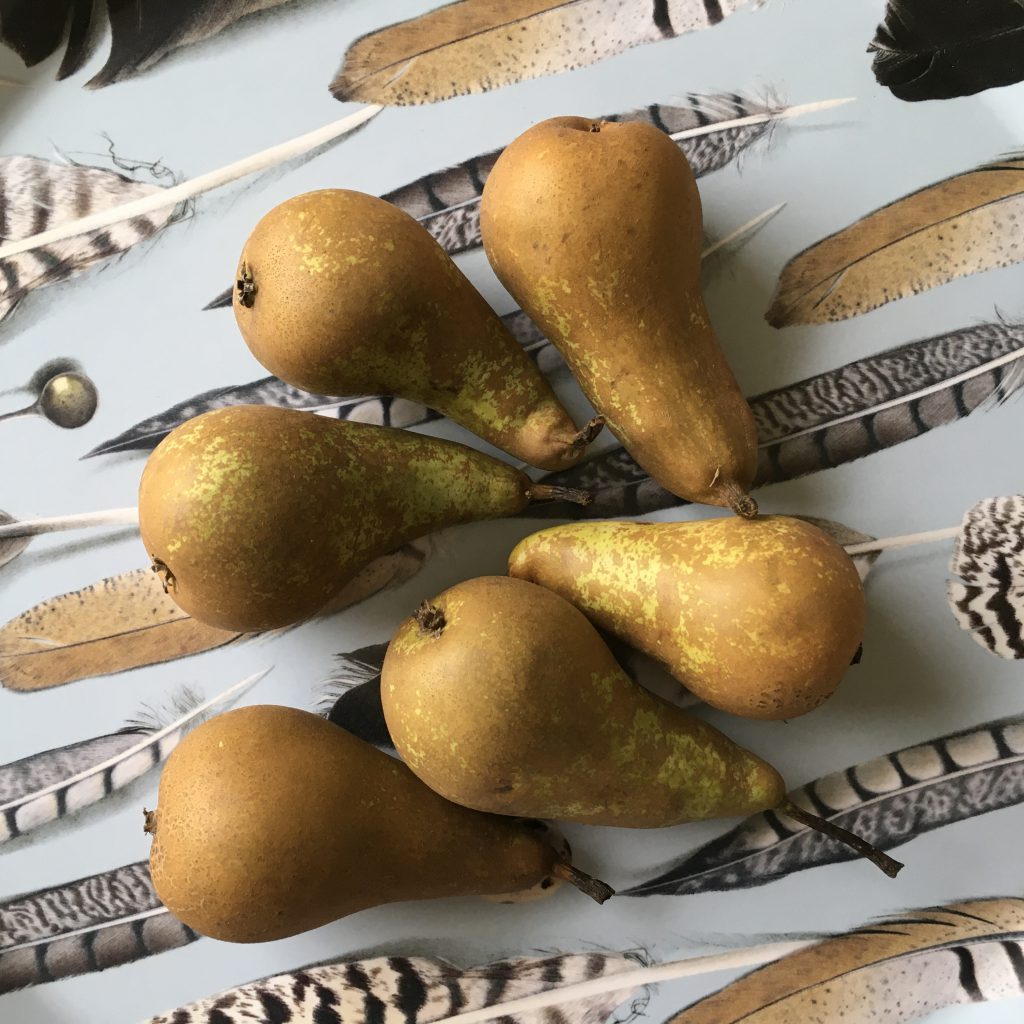 I was reflecting to myself that being in lockdown is a bit like Christmas and Groundhog Day rolled into one. There is the understanding that there are no shops open, we are stuck indoors, cooking and eating will be a family affair and there are going to be treats like chocolate after dinner. Then there is the realisation that this does not end in two, three or seven days' time. This is going to end in…well, who knows when it will end?
We are in this for the long haul is what I keep hearing. As a frequent long-distance air traveller I know what it means to be locked in a confined space for 13 – 14 hours. I always find things to keep myself entertained and so one way to approach this London lockdown is to multiply the idea of a long-haul trip by as many days and weeks as necessary.
I have one small project every day. Even if it is to clear out and clean the kitchen drawers, go through my cookbooks, wash my jumpers or sort out collected papers, every small project is a worthy project. Keeping small order will lead to keeping big order. I have plans to tackle over 20 years' worth of stored photographs in the weeks to come.
Yesterday I emptied all the boxes containing my maps and museum guides from Seoul and kept the relevant ones. I also discarded a few guidebooks from other cities I have visited. When it is safe to travel I would just like to return to Seoul, Singapore or Kuala Lumpur. At the moment I do not feel I have the mental capacity to research a new city to travel to for the next 18 months. At the most I will venture to Hong Kong as my last visit there was in 2014.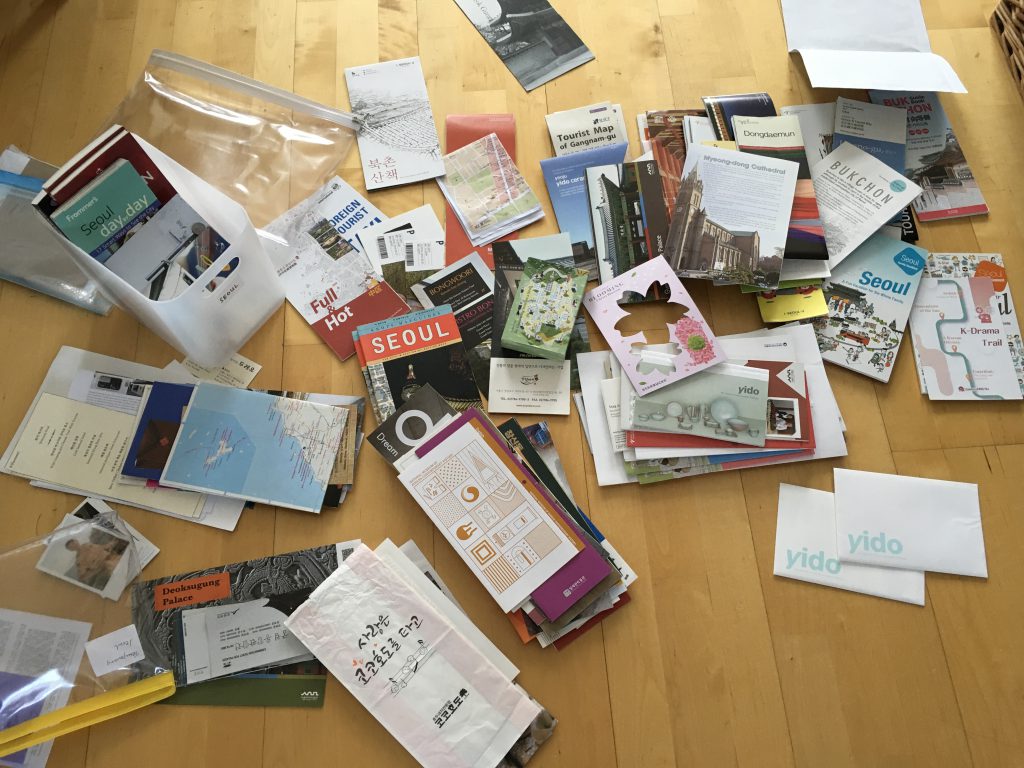 We cook even more now that there are four adults dining properly twice a day. One thing I realised is that I am turning to the recipes and cookbooks I used when I was a student. This is because all the foodstuffs available are more basic and home-grown. Last week I made some Indian curries from Madhur Jaffrey which went down a treat. Yesterday for lunch we had toasted cheese and ham sandwiches. Looking at the sliced white plastic bread the children exclaimed what a luxury!
Since, of course, their mummy and daddy are now very grown up and we only have long-fermented sourdough bread as normal.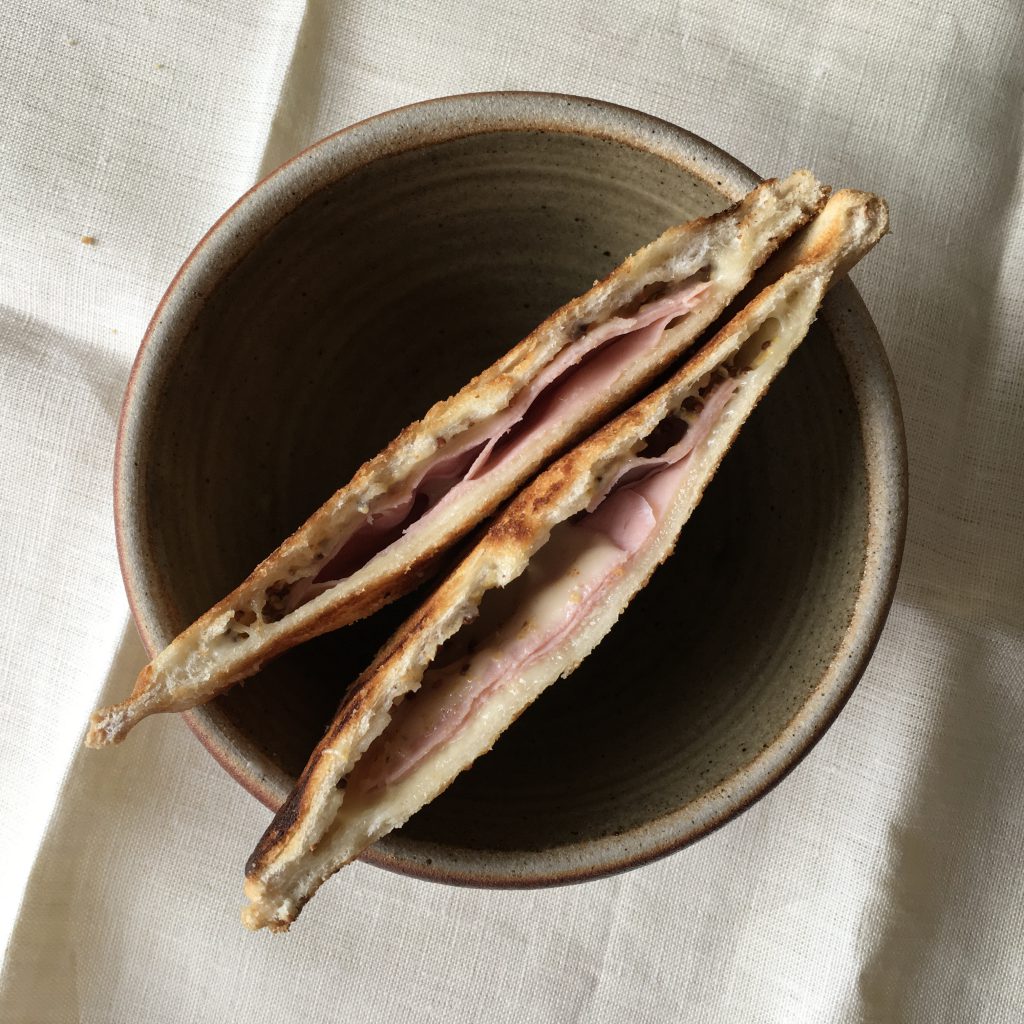 This pudding was thought up by Junior 2 who said that all the girls at her school raved about it, but she did not want to try it until her final year and then she realised just how good it was. She started making this for us recently and I finally got her to spell out the numbers i.e. weights and measurements. Otherwise it was always I just put pears, chocolate and crumble mixture together.
Everything is store cupboard and basic, except to be honest flour is in very short supply at the moment.
For the Crumble:
750 g semi-ripe Conference pears
75 g dark chocolate (70% cocoa solids), chopped
150 g plain flour
100 g unsalted butter, cold and cut into cubes
75 g demerara sugar
large pinch of fine sea salt
How to Make:
Heat the oven to 180 C/ 350 F/gas 4.
Peel and core the pears. Cut into large chunks and place in a small but deep baking dish, to give the crumble some height when baking and serving.
Add the chocolate.
Place the flour in a mixing bowl and add the butter. Make the crumble by rubbing the butter in between your fingertips into the flour. You are aiming for a light breadcrumb texture.
Add in the sugar and salt, using a spoon to lightly combine the crumble mixture.
Spread the crumble evenly over the pear and chocolate.
Bake in the oven for 40 minutes.
This is superbly delicious served with clotted cream, double cream or creme Anglaise.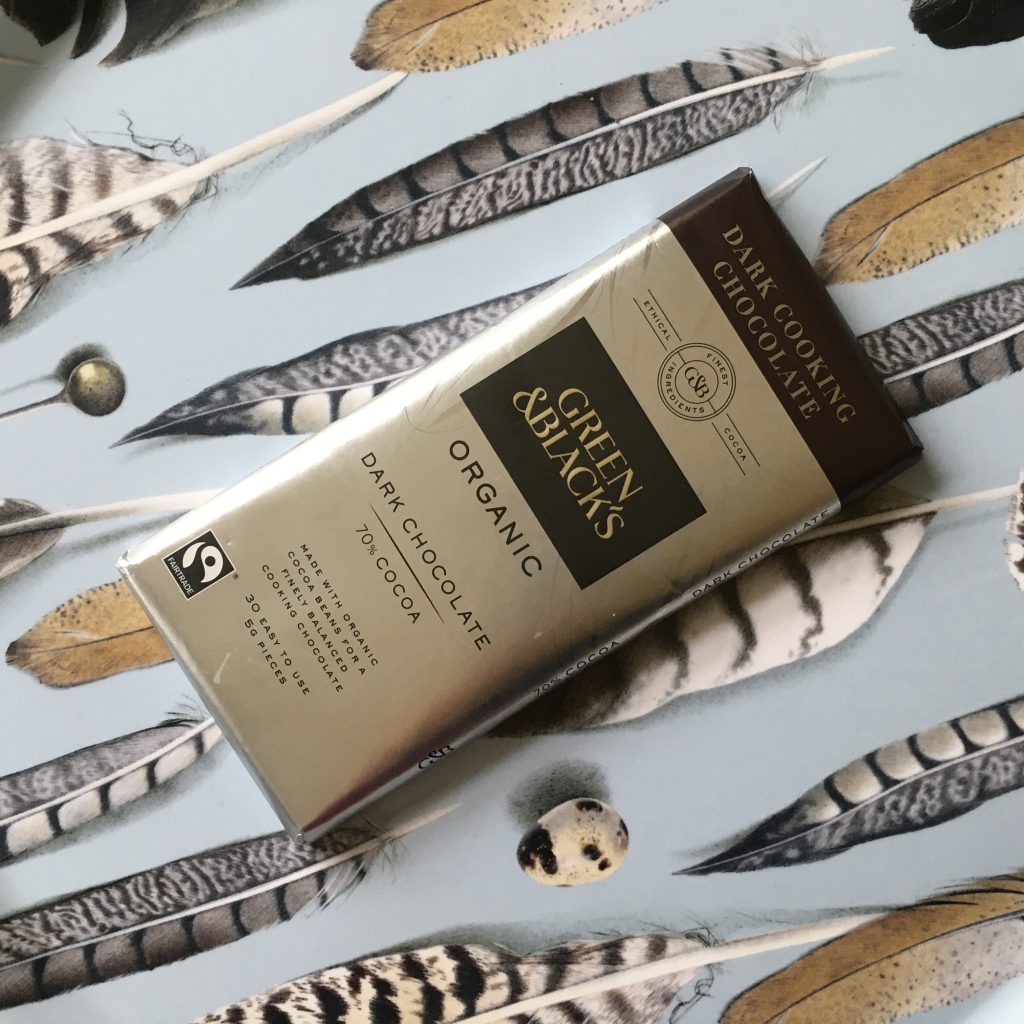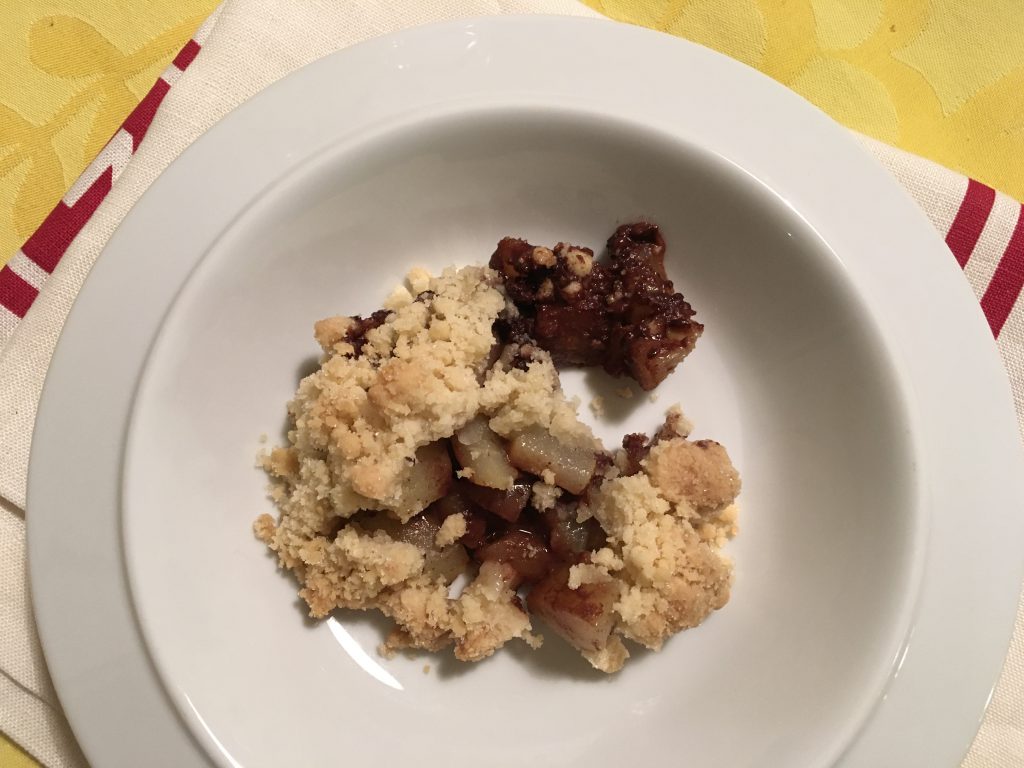 As I was writing up this recipe I realised how it could be improved even further. In our store cupboard there is some marzipan and chocolate-coated marzipan let over from Christmas. So in the next incarnation of this recipe I would add 100 g of marzipan or the chocolate-coated marzipan to the pears, and reduce the sugar in the crumble topping to 50 g. I can already tell that it will be delicious.