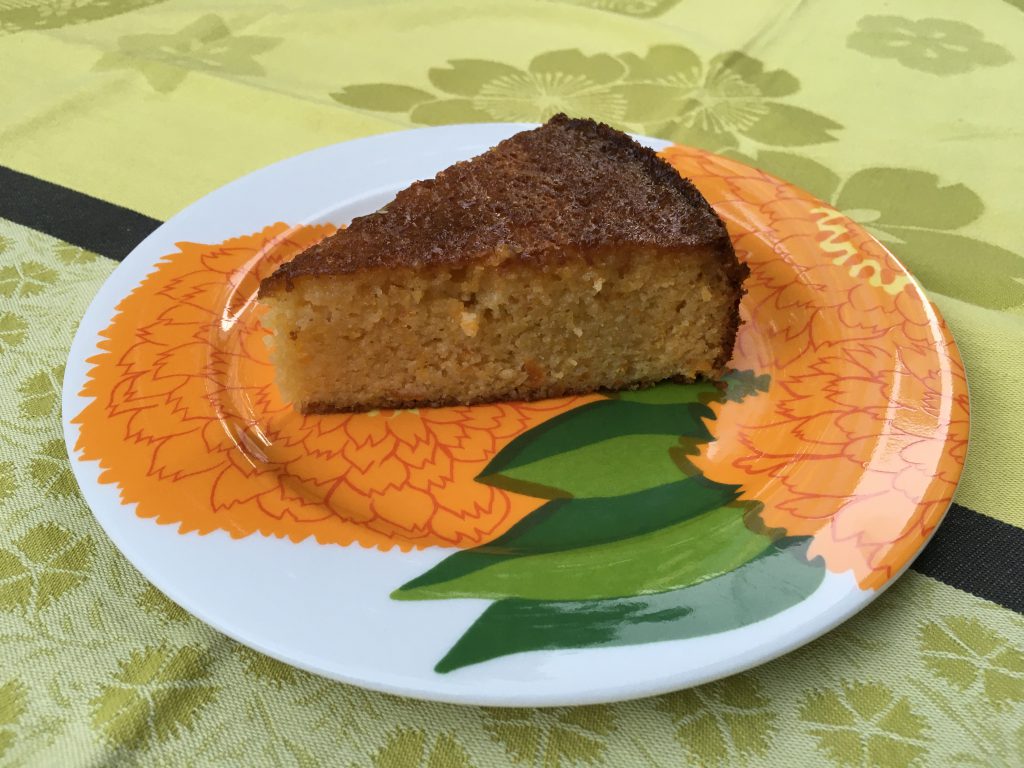 Oh, taste and see that the Lord is good! Blessed is the man who takes refuge in him! (Psalm 34:8)
Why does King David, who wrote this psalm, talk about God's goodness to those who seek refuge in him? Surely he must have had prior experience of relying on God. Earlier, he tells us:
I sought the Lord, and he answered me and delivered me from all my fears. Those who look to him are radiant, and their faces shall never be ashamed. This poor man cried, and the Lord heard him and saved him out of all his troubles. The angel of the Lord encamps around those who fear him, and delivers them. (Psalm 34:4-8)
Now, King David had much bigger problems than panic buying at the local bazaar and not being able to have more than six people in his tent. Yet in the midst of turmoil he could take stock of his life and tell us that God is good. He invites us to taste this goodness for ourselves.
I feel the same way about this cake, which I first tried on a visit to my in-laws. It was so good I really wanted to share the recipe with everyone. This is what reminded me of this verse: that when we experience a very good thing we cannot help but want to share it.
The original recipe, by Rick Stein, is here. I have reproduced it faithfully because this is one of the very few cakes which is so perfect nothing needs changing.
London is trying to stave off a local lockdown. There is talk of a restricted life for another six months. Nothing is for certain but what I can say is that this cake is good, God is good and that we will get through this difficult time.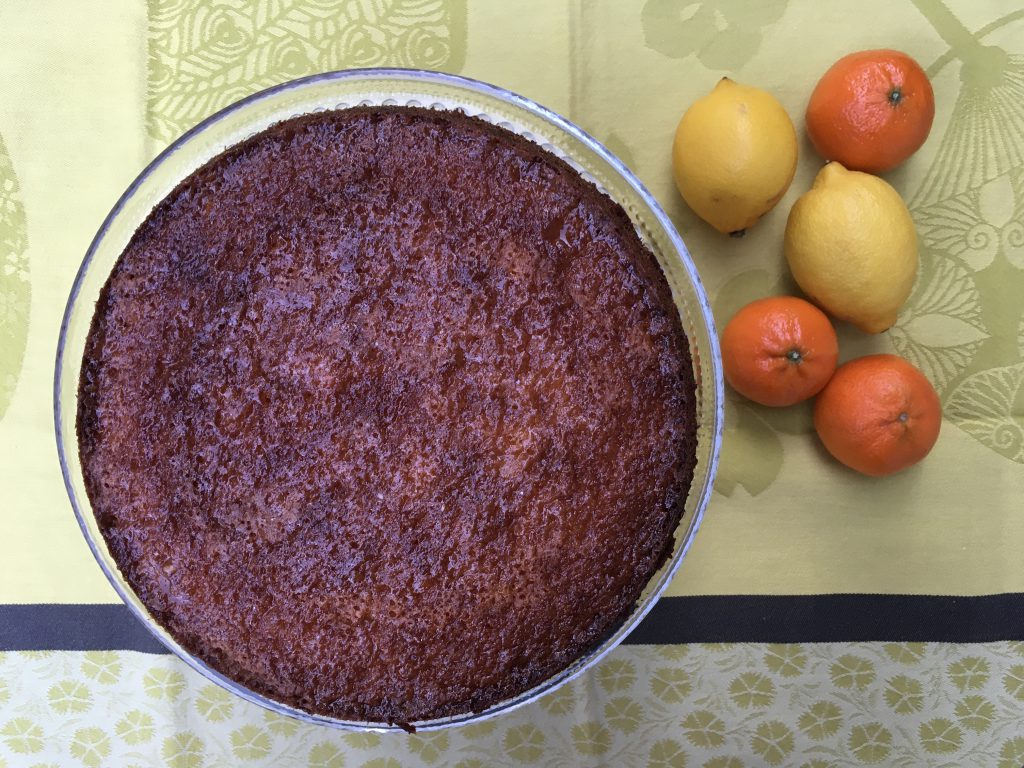 For the Cake:
200 g clementines
4 large eggs
Zest of 1 – 2 lemons
160 g unrefined caster sugar
100 g olive oil
175 g ground almonds
2 teaspoons baking powder
For the Syrup:
15 g unrefined caster sugar
60 g lemon juice
You will also need an 8 inch / 20 cm round loose-bottom baking tin, sides greased with butter and bottom lined with baking parchment.
How to Make:
Start with the clementine puree, which adds moisture and a refreshing citrus taste to the cake. For this, place the clementines in a saucepan and cover with water. Simmer gently until softened. Depending on the size of the clementines and the thickness of its skin, this takes anywhere between 15 to 30 minutes. If you want to be sure, then add an extra clementine in the pot which you can remove halfway to test for softness.
When the clementines are softened, remove from the water and cool a little before cutting in half and removing any seeds. Puree the flesh and skin into a paste, and leave aside. In my thermomix this took 2 seconds on Turbo.
Preheat the oven to 180 C/ Gas 4.
In a large mixing bowl, whisk together the eggs, lemon zest and sugar. Slowly pour in the oil and continue beating until light and well combined.
Add the clementine paste then sift in the ground almonds and baking powder. Using a spatula, gently fold everything until you get a homogenous batter. It looks runny but this is fine.
Pour the mixture into the tin. Bake in the oven for 50 – 55 minutes or until the cake bounces back when touched. A metal skewer inserted in the centre should come out clean. The top of the cake turns quite brown but rest assured, it is not burnt.
Whilst the cake is baking, make the syrup by warming the sugar and lemon juice in a small pan over a low heat until the sugar has dissolved.
When the cake is ready, remove from the oven and prick the top all over with a skewer. Spoon the lemon syrup over the cake.
Leave the cake to cool in the tin before turning out onto a serving plate. I served the cake unadorned along with some creme fraiche, but it would also look good with a dusting of icing sugar.
I toyed with the idea of adding blueberries into the cake and also sprinkling a layer of slivered almonds on the top before baking, but am glad that I left the cake as it is. Everyone loved it and I don't think it can be bettered. It really is a 'less is more' kind of cake and so perfect.
The cake batter is very wet but it does rise and it does cook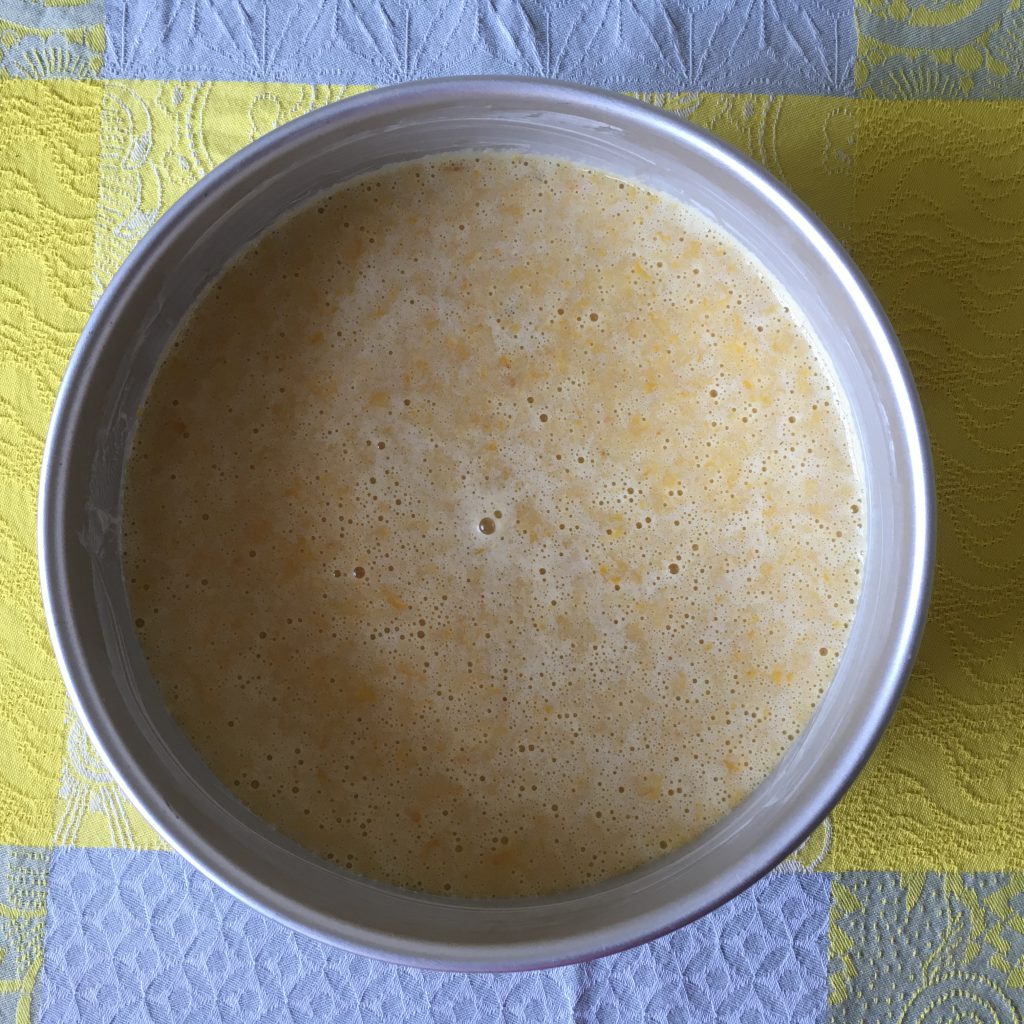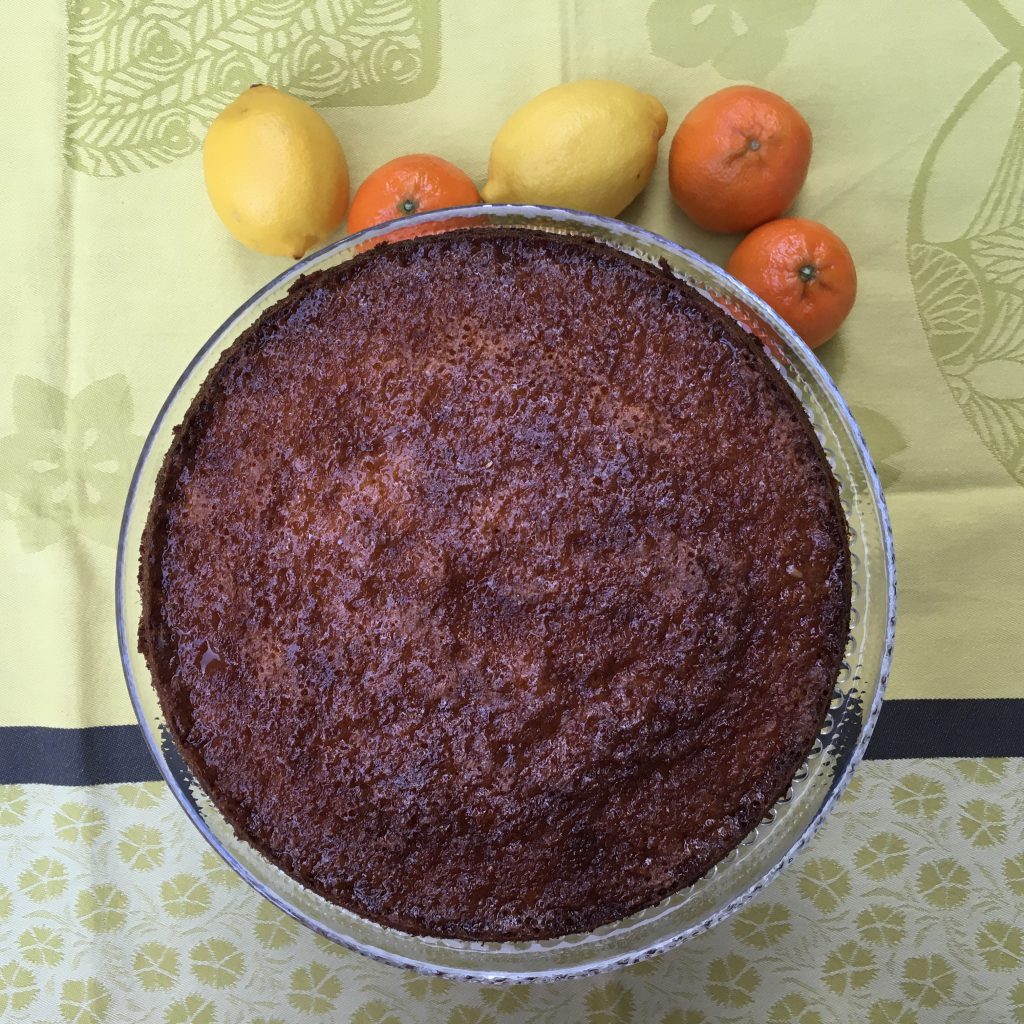 The cake feeds 8 – 10 and there was very little left afterwards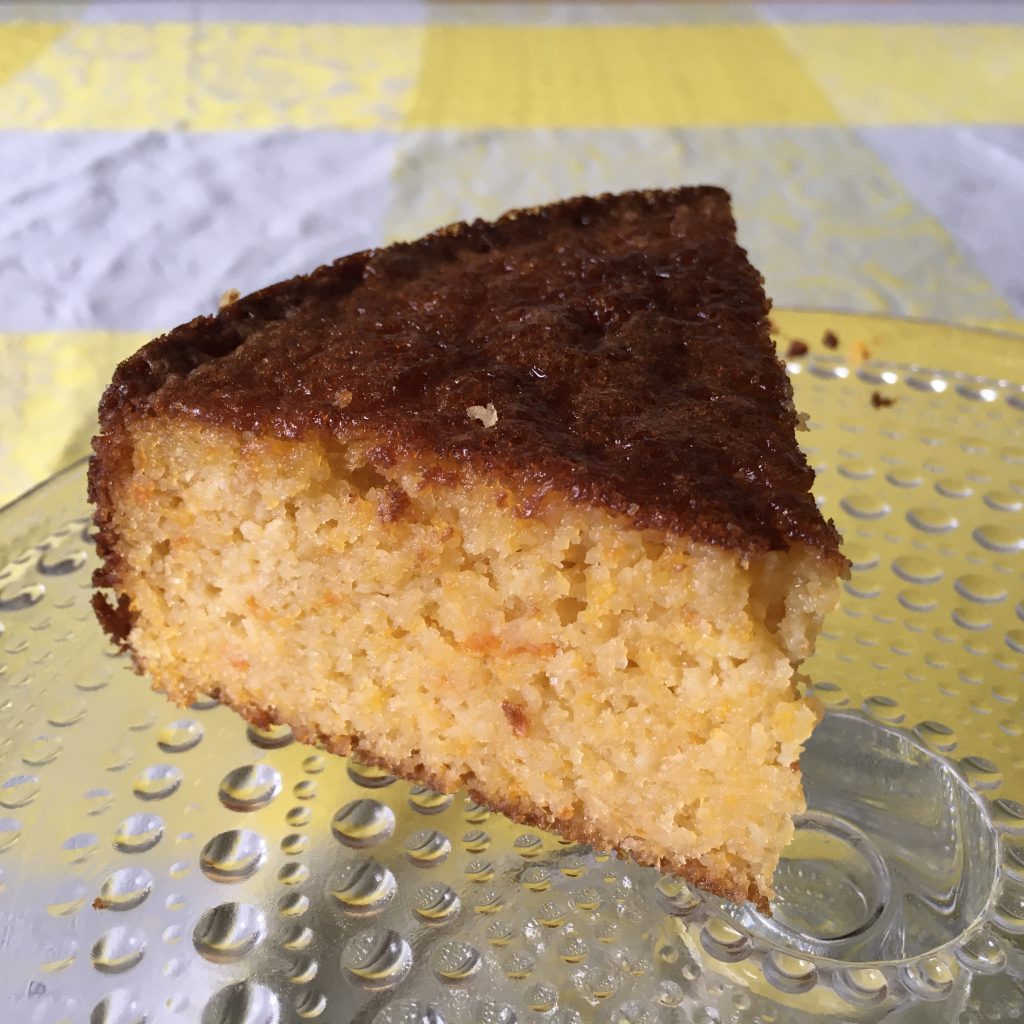 There is a similar version of this cake, an Orange and Lemon Almond Cake. Both are easy to make but this one has a sharper taste on account of the lemon syrup. It is also lighter. Junior 2 reminded me again that I need to cover the cake with chocolate ganache a la Melrose and Morgan, but I think it is the previous cake, being denser and fatless, that will be able to take the chocolate coating.