[An updated post on this area dated November 2019 can be found here]
Seoul Diary Spring: Day 4
An unexpected adventure in an area we have not explored before.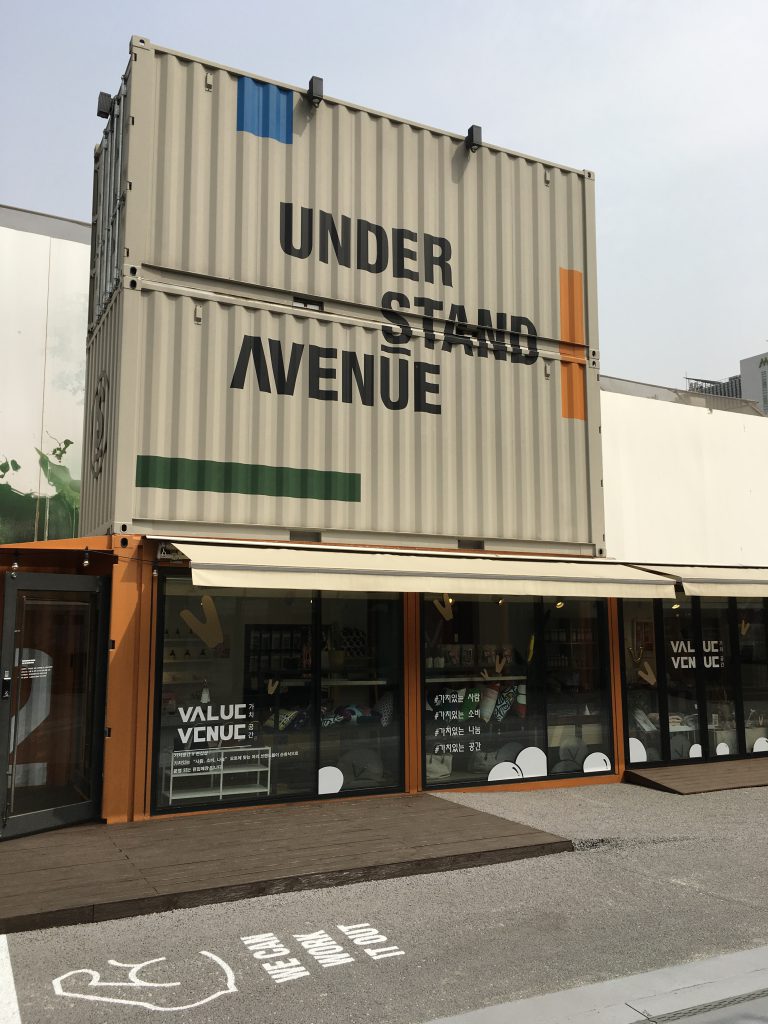 I have mentioned before that I get over jetlag by sleeping when I am tired and getting up when I can no longer sleep. I don't lie in bed tossing, turning or worrying. Fortunately I can get by with 3 – 5 hours' sleep at night and then go on for a full day. Sometimes I take a short nap mid-afternoon.
The problem is that Mr Gochugaru just sleeps through the night and for a very long time too. That leaves me with having to do things on my own until he gets up. This morning it was reading and then a swim before breakfast. As it turns out, this was a very good thing given what I have eaten today.
Breakfast was at the bakery of my dreams, Passion 5 in Hannam-dong. I don't know how many photos I have posted before but here are a few more.
Give us this day our daily bread…large ones to share with friends and litle ones filled with crispy pork cutlet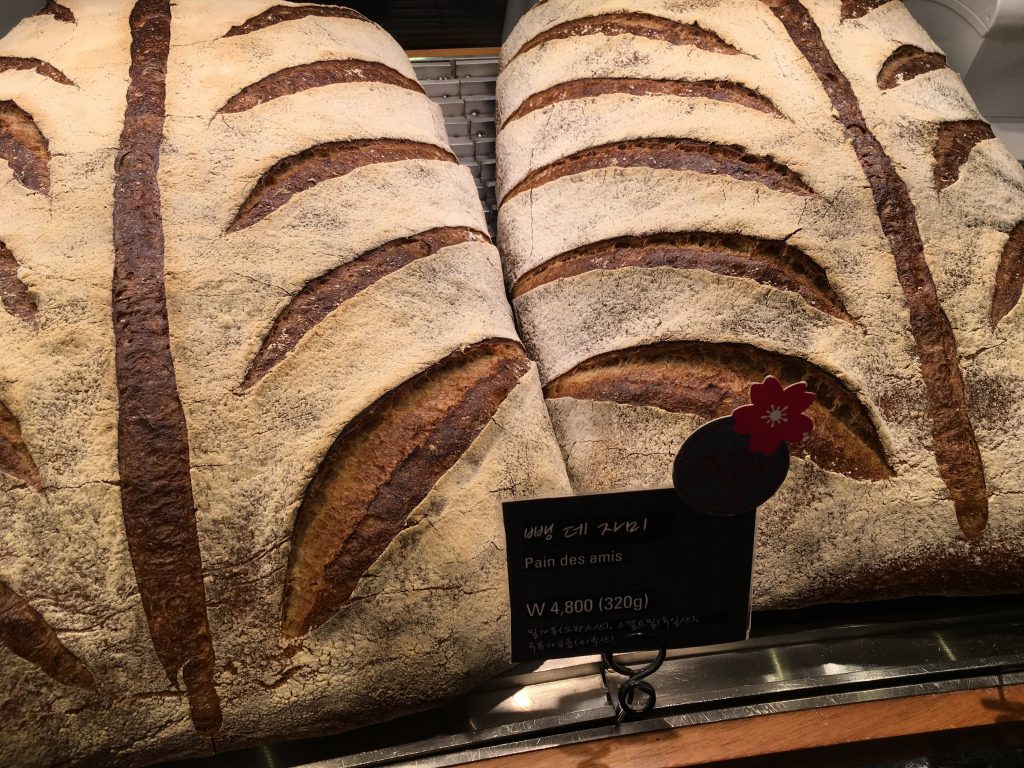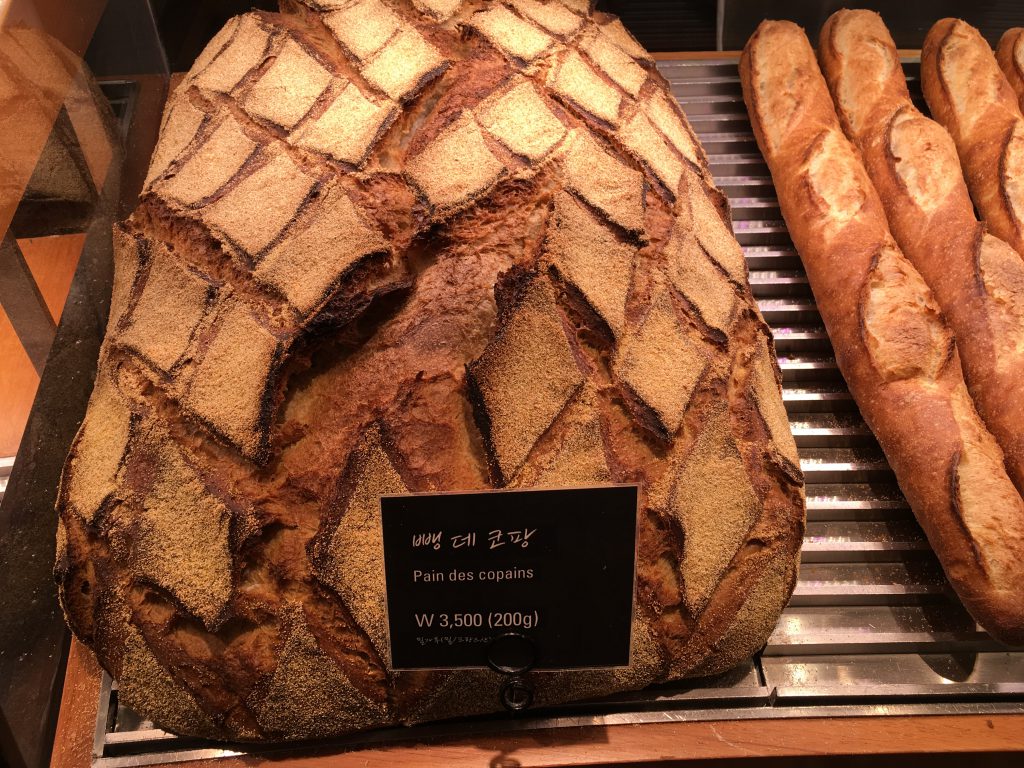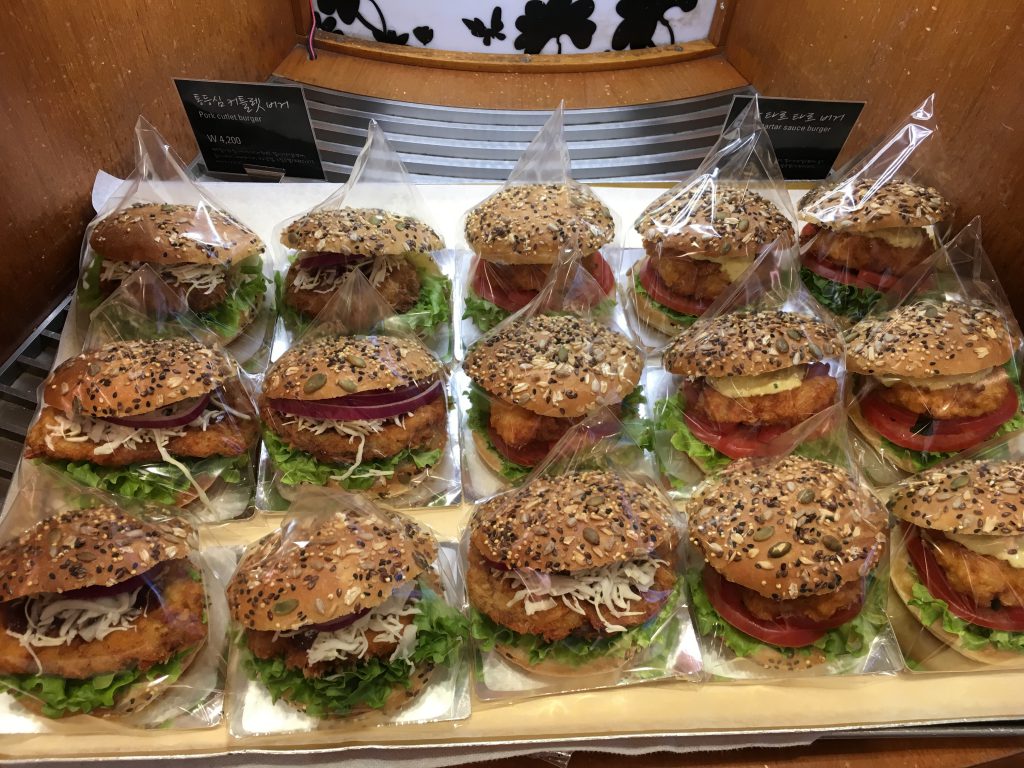 I also need my daily fruit…5 portions a day in fact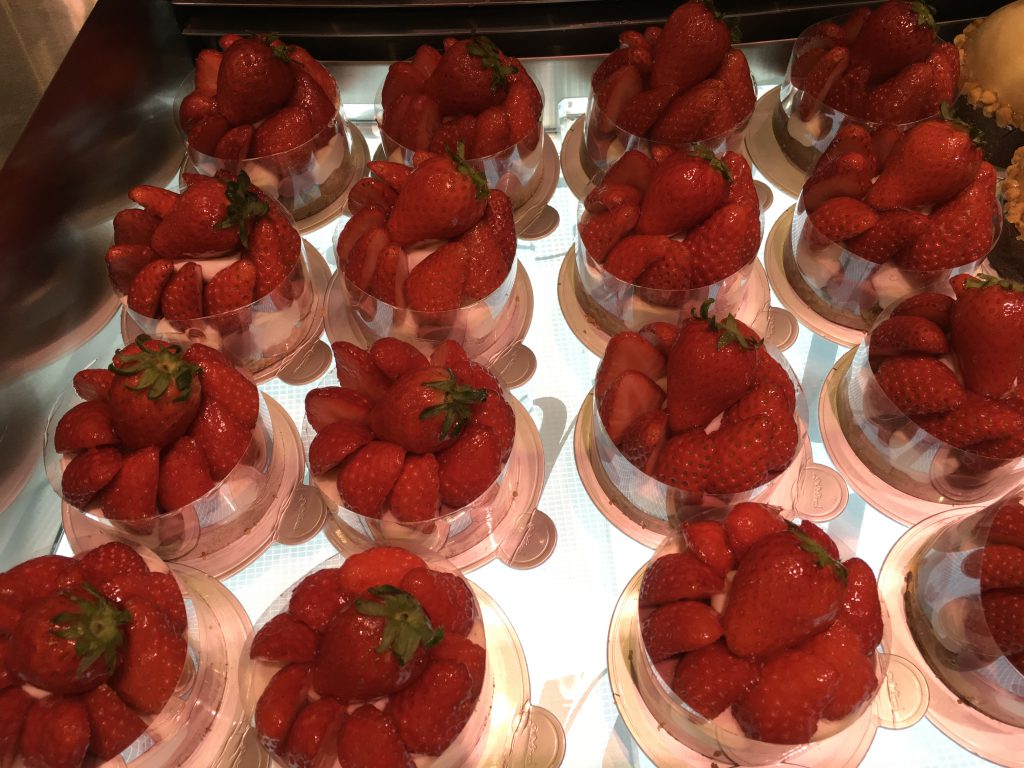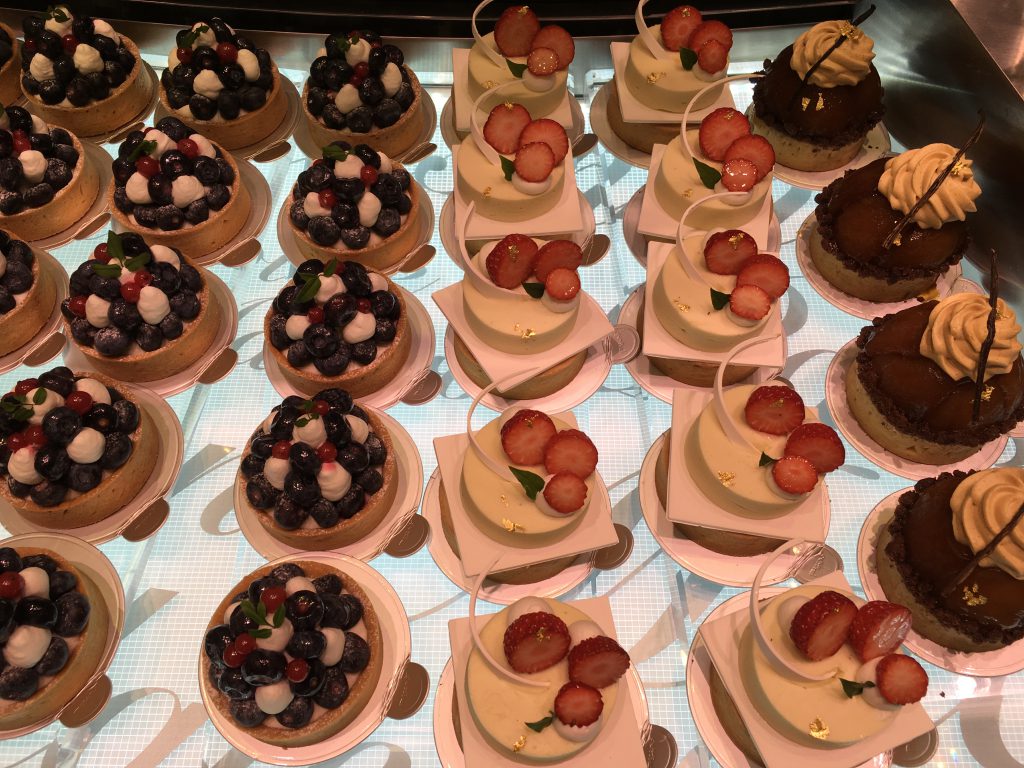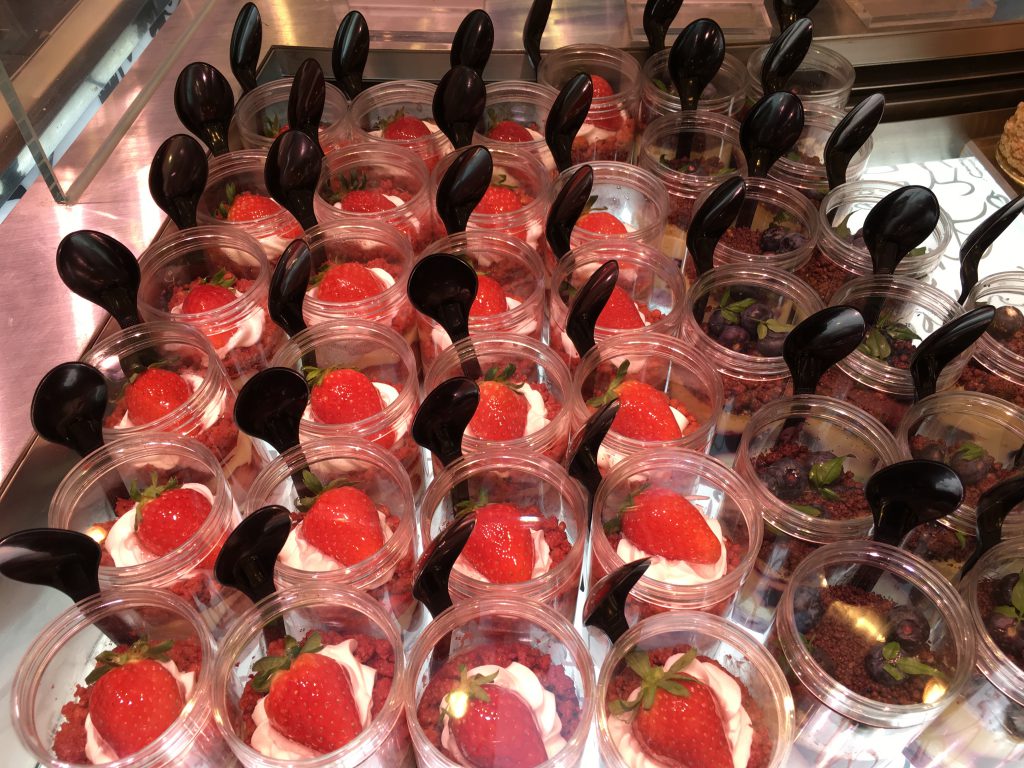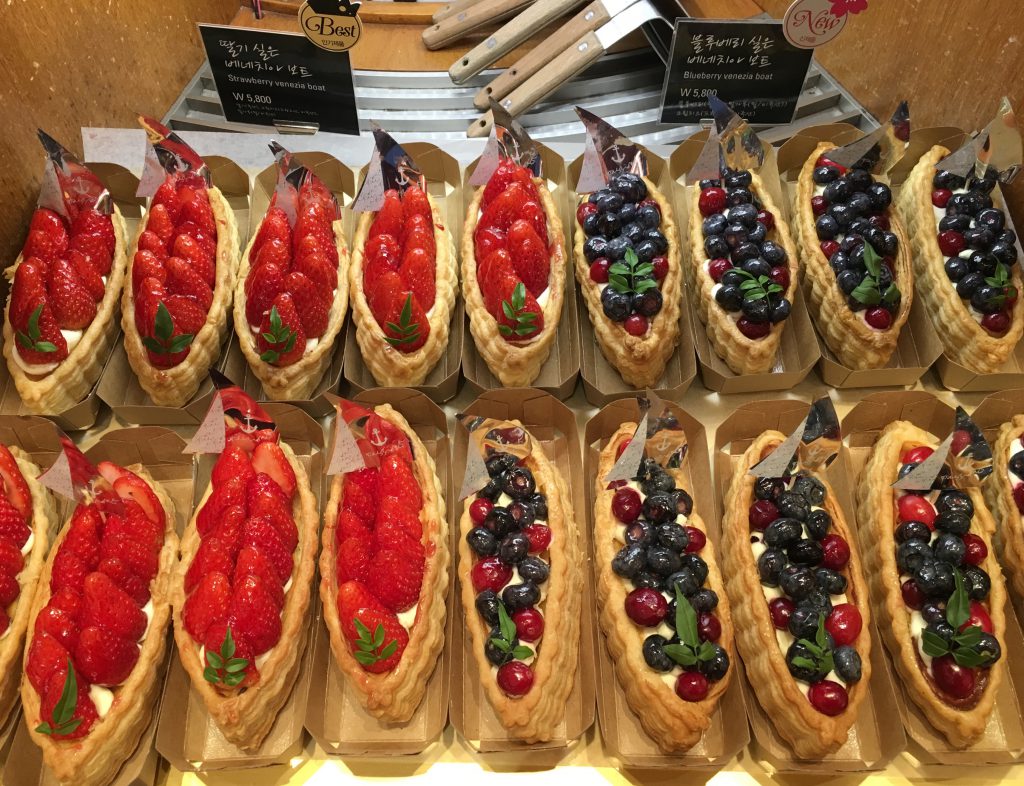 Then something to feed my eyes but not my stomach, as I don't want to do triple gym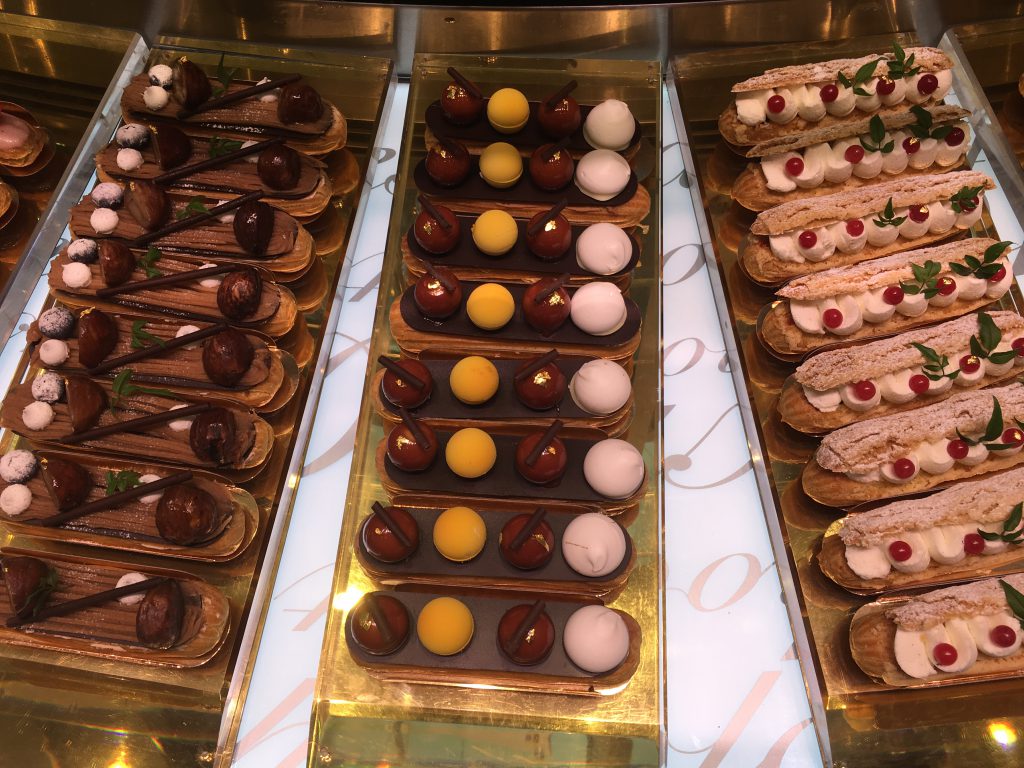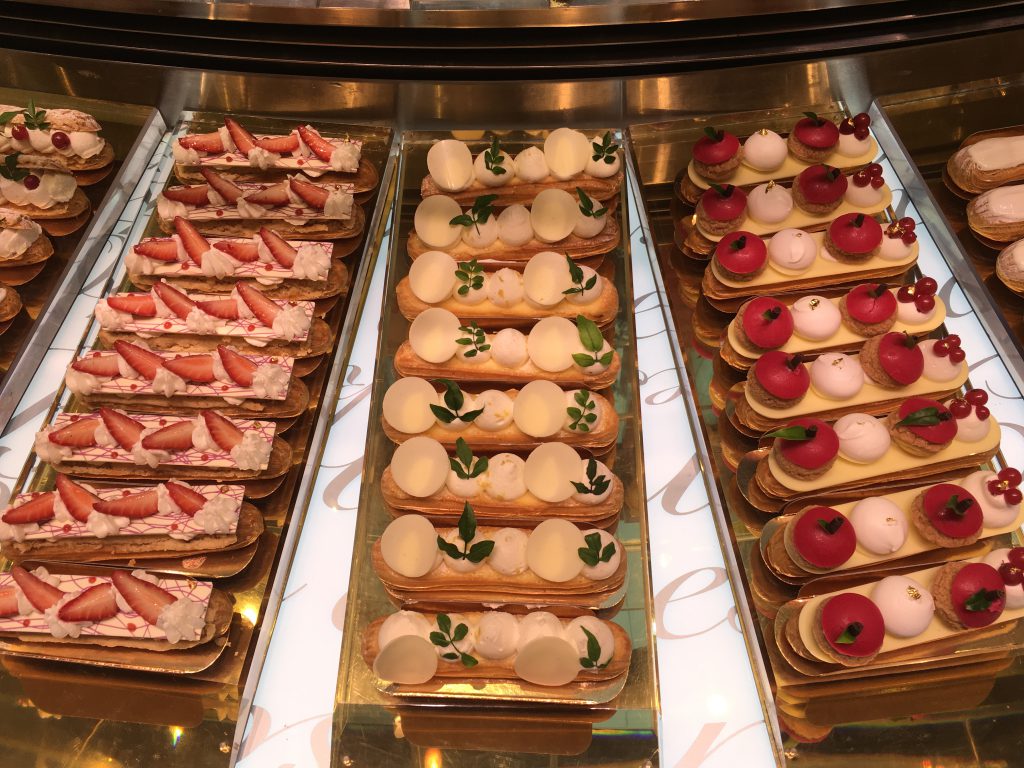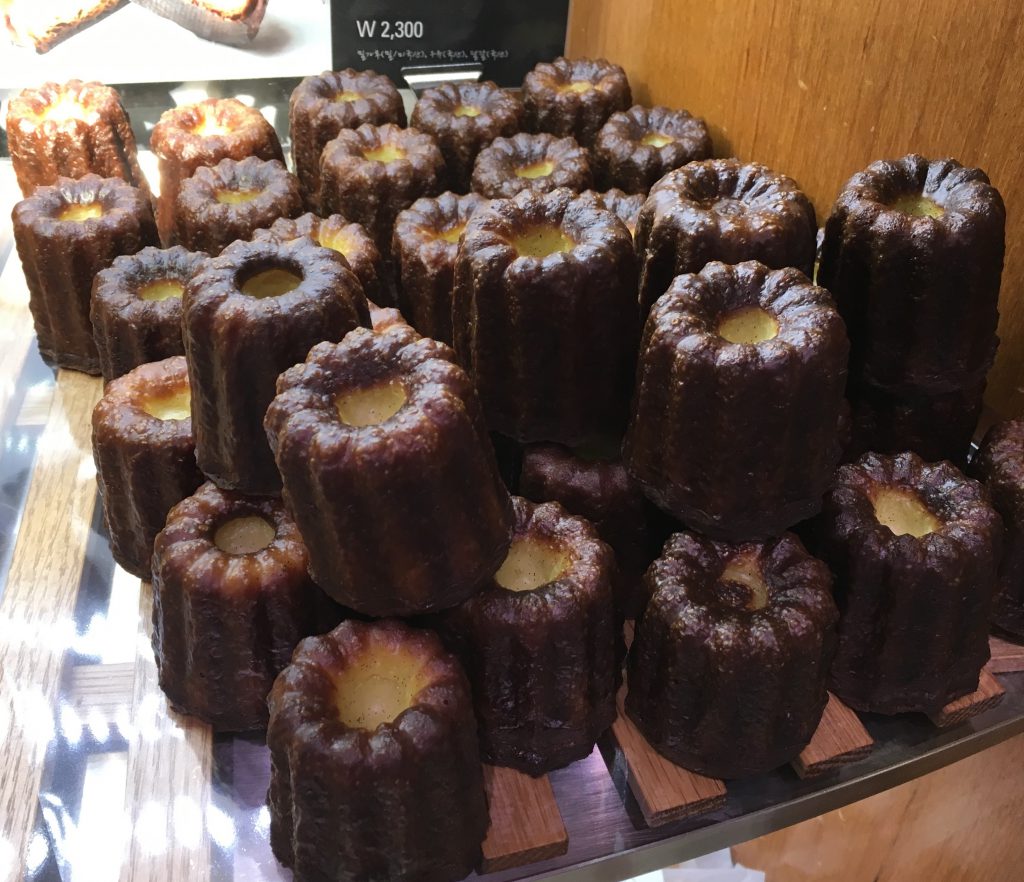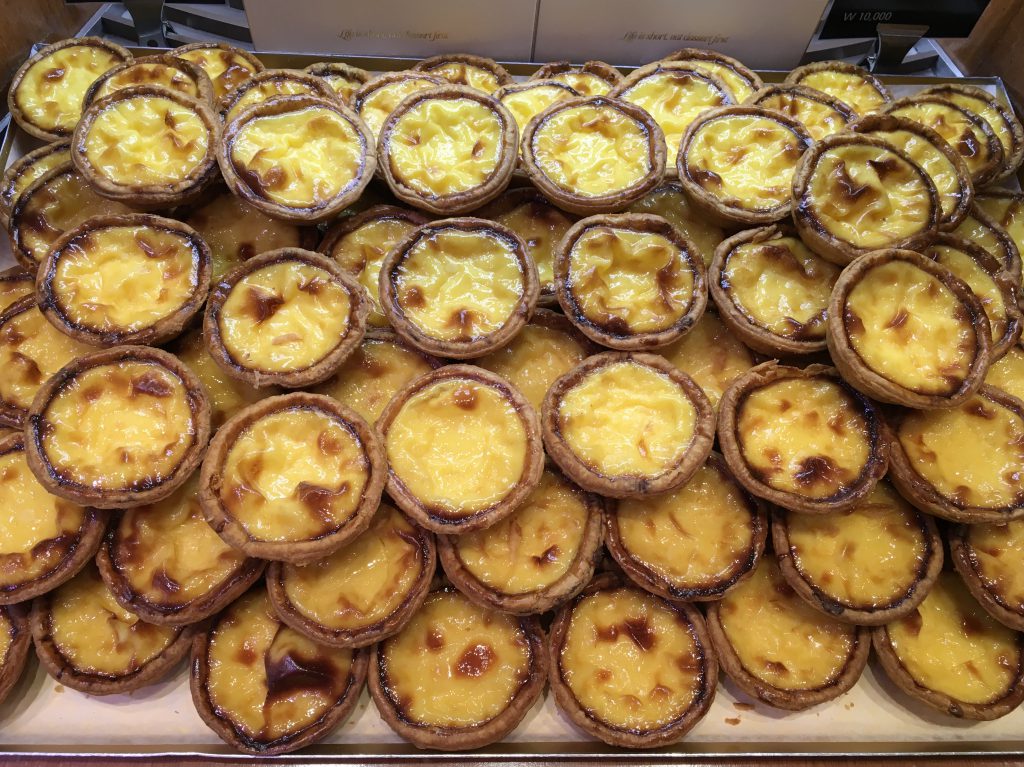 On the same side of the river as Hannam-dong is Seongsu-dong where do some walking because, you know, there is lunch to consider.
As Seoul Sister explained, the area around Seongsu subway station used to be full of shoe manufacturers. Leather workshops also abound. Corner shops and hardware shops are still evident but bit by bit, newer businesses are starting up and these tend to be cafes which take over disused warehouses. Another sign of innovation is a shipping container park which houses small shops in individual containers.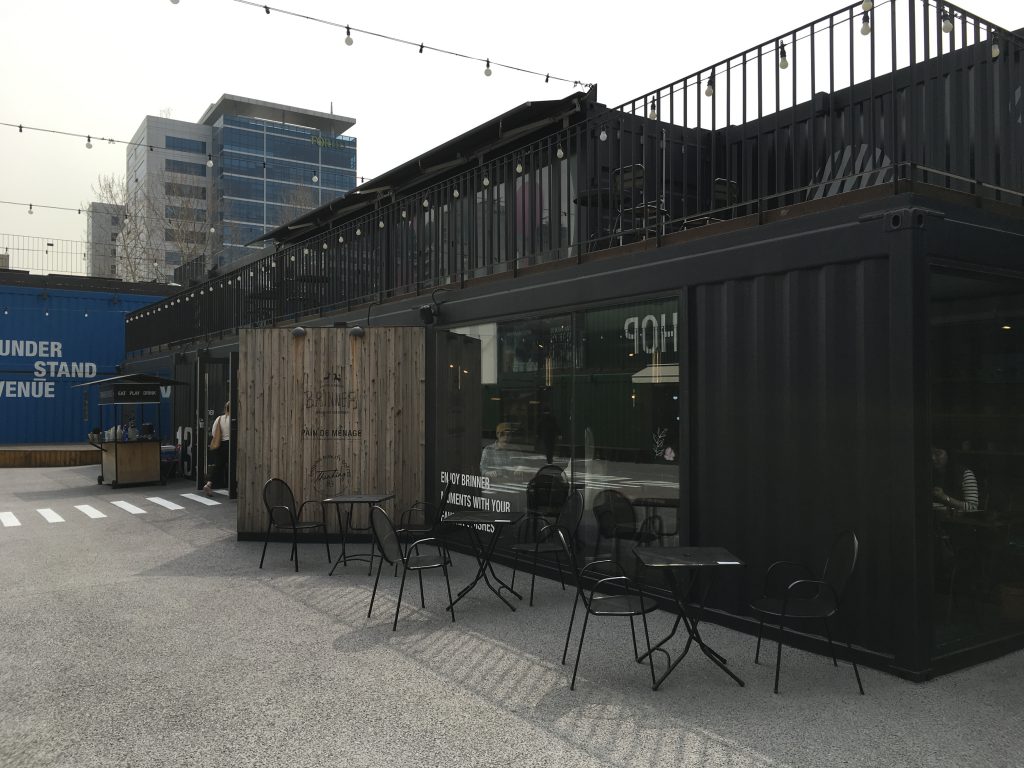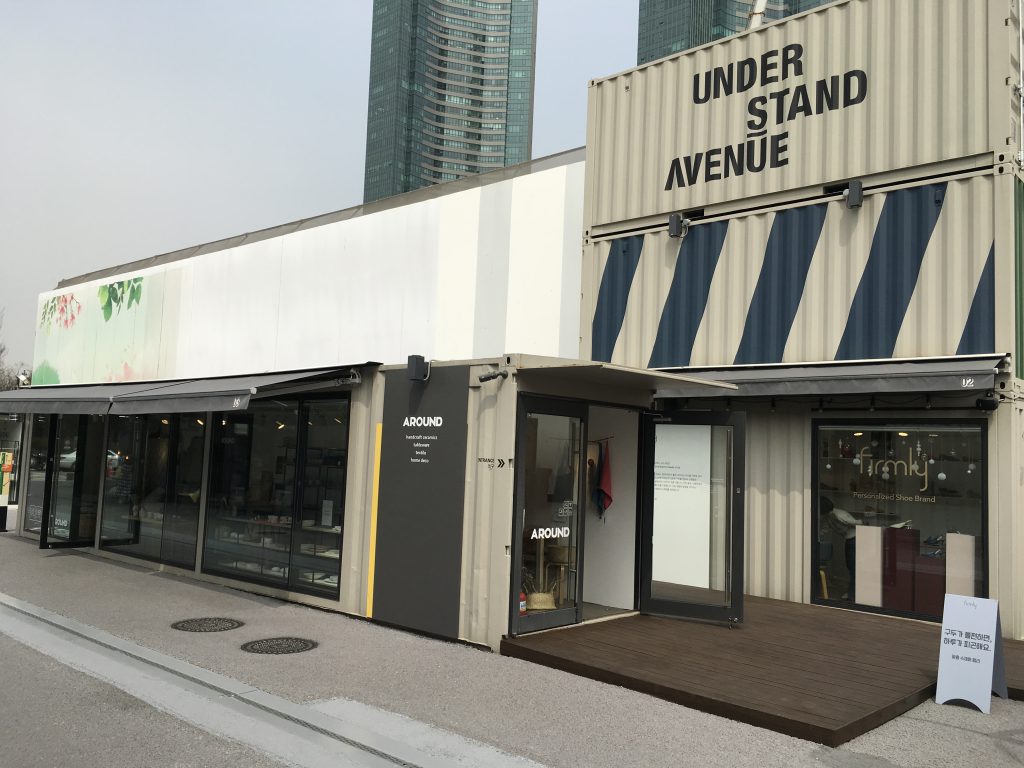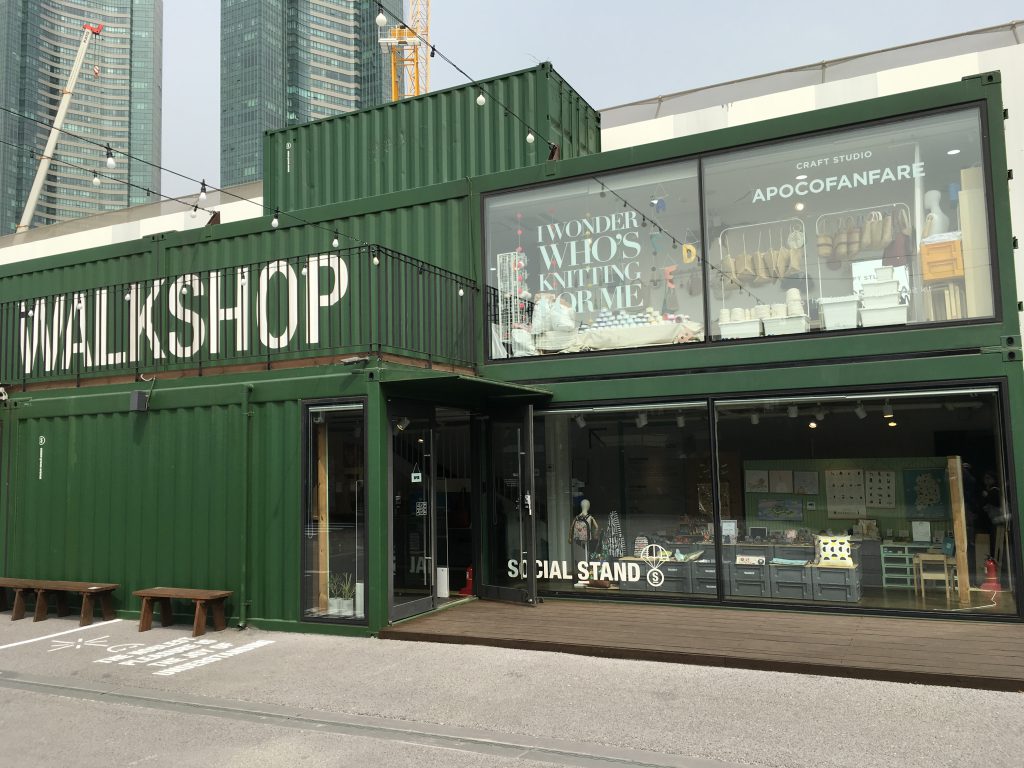 Traditional shops along traditional streets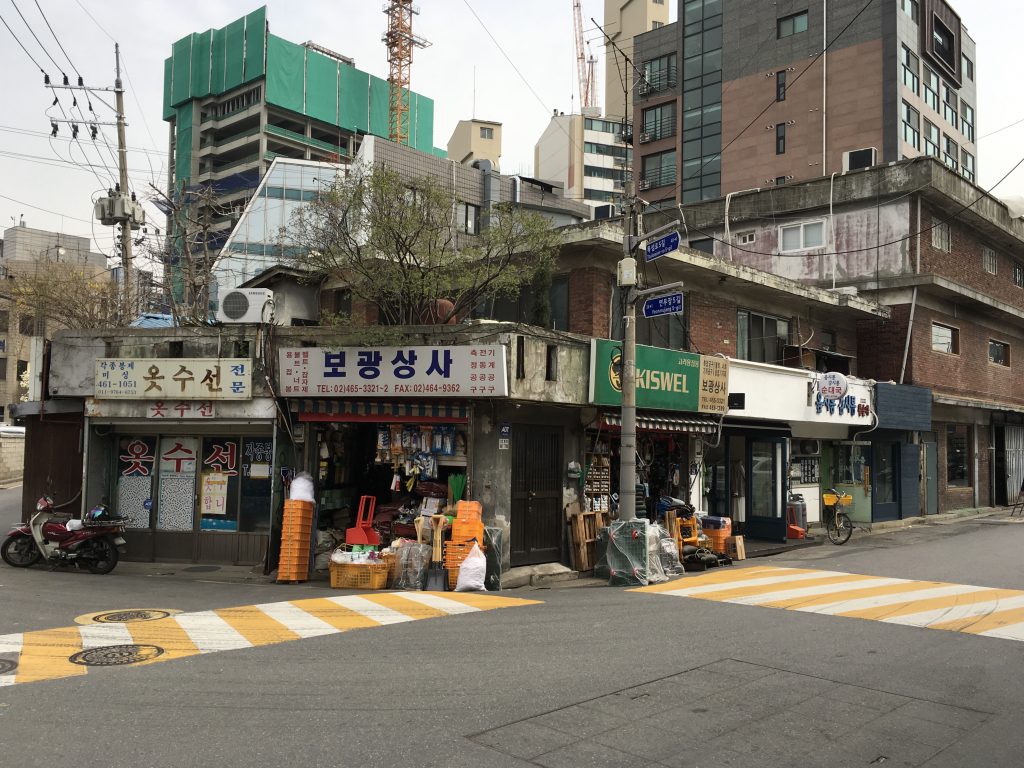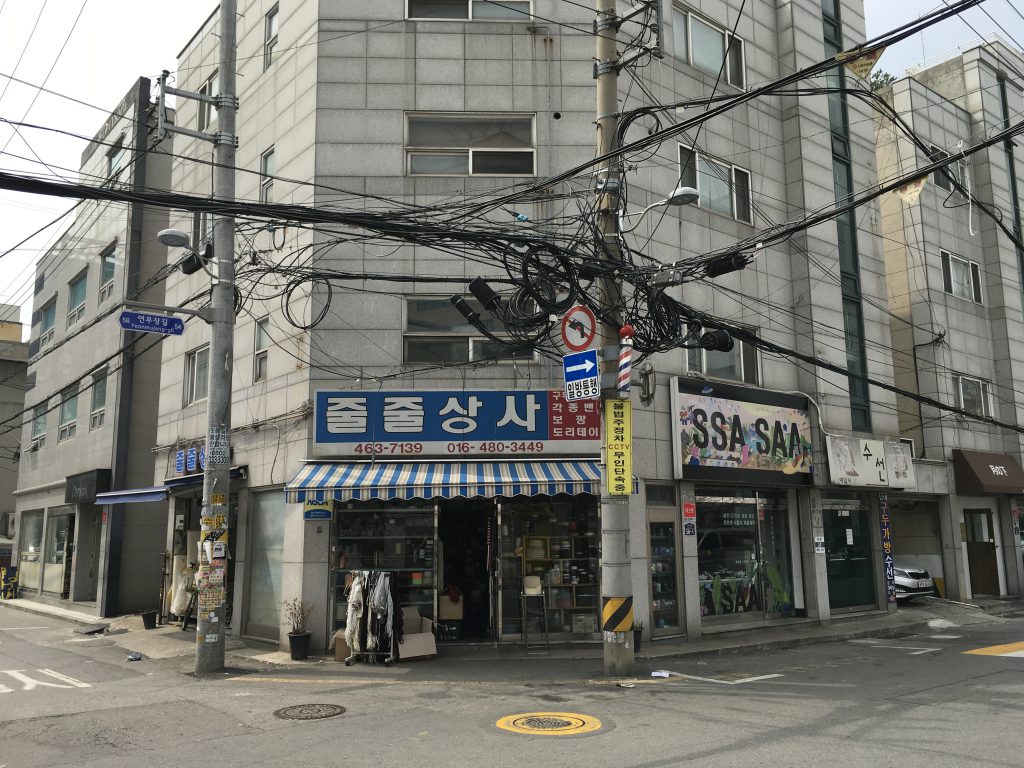 Disused warehouses or factories are being converted into cafes with galleries, often with minimal change to the existing industrial fittings.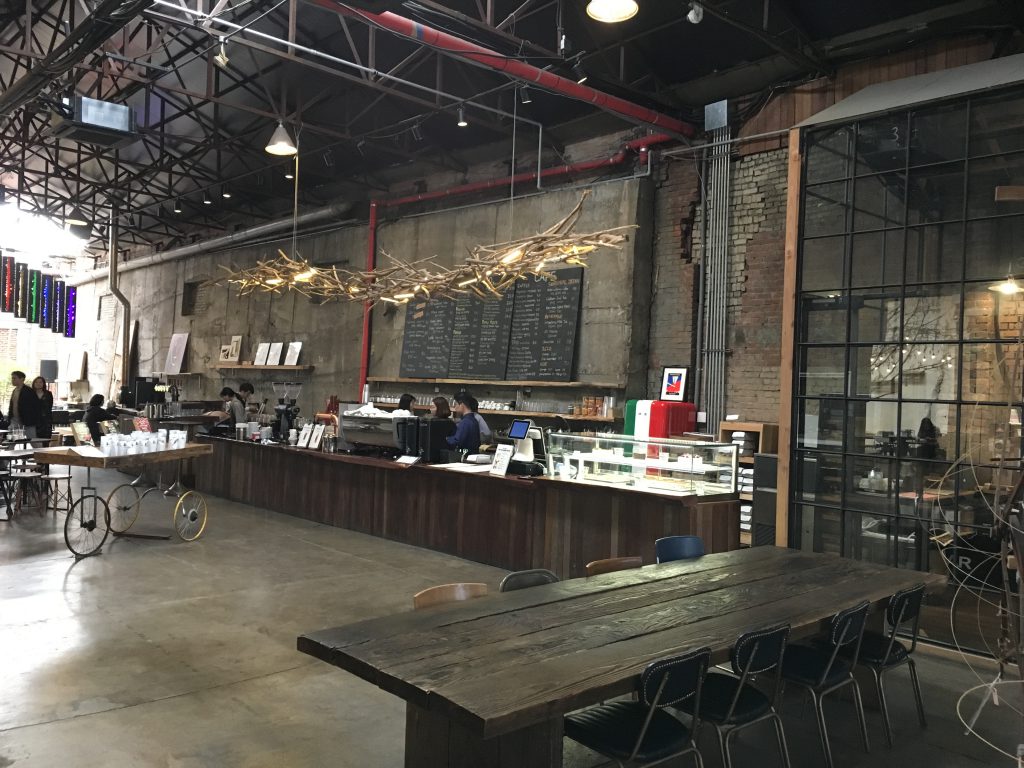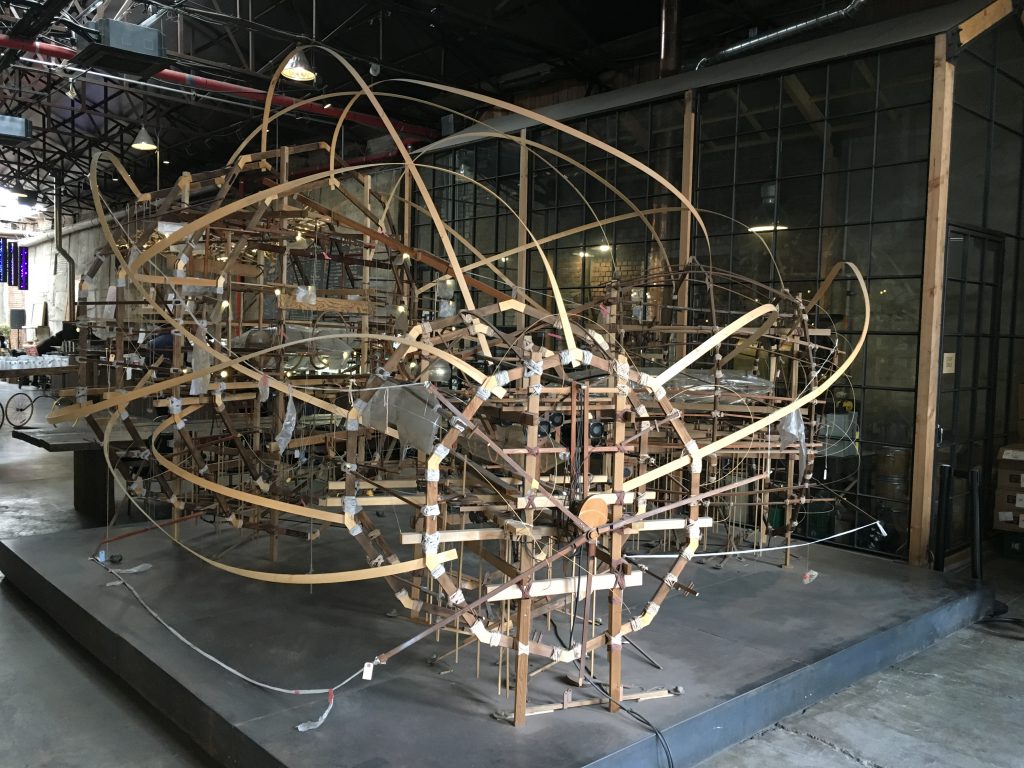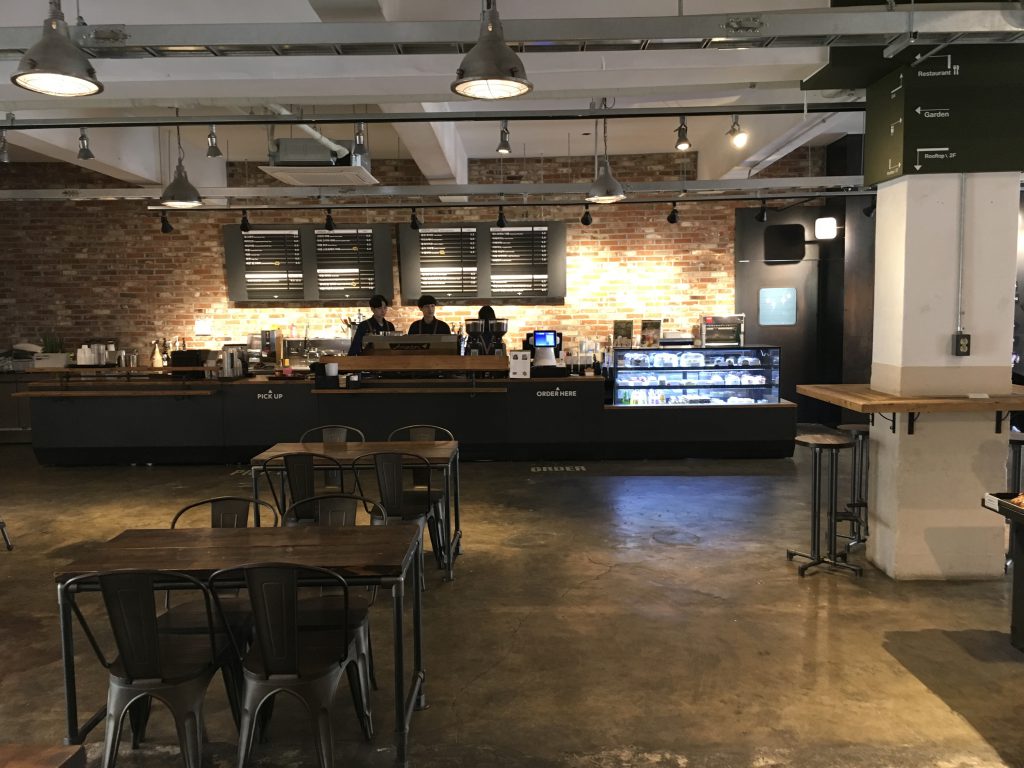 We walk a few streets away to the area around Ttukseom subway station where there are more cafes and independent restaurants including a pork kalbi barbeque where we joined a long queue for lunch, and a milk bread shop (Mildo) where we queued for bread.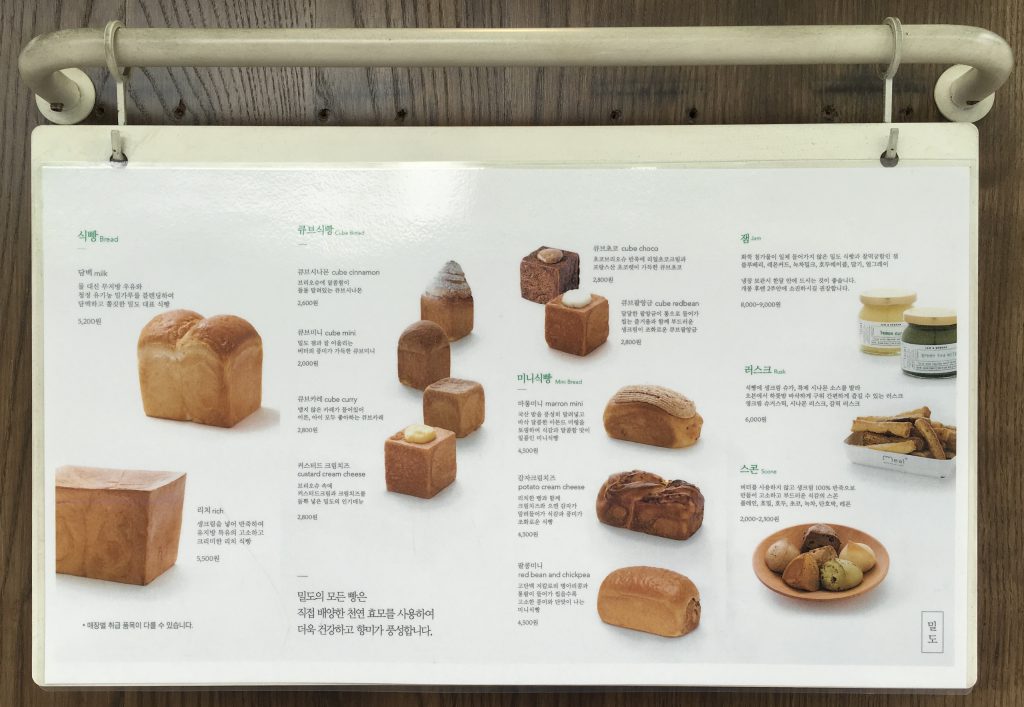 The pork kalbi (ribs) comes with vegetable side dishes and a kimchi jjigae (stew) as standard, which I think is what is called a balanced diet. The star of the show, though, is definitely the charcoal-grilled pork.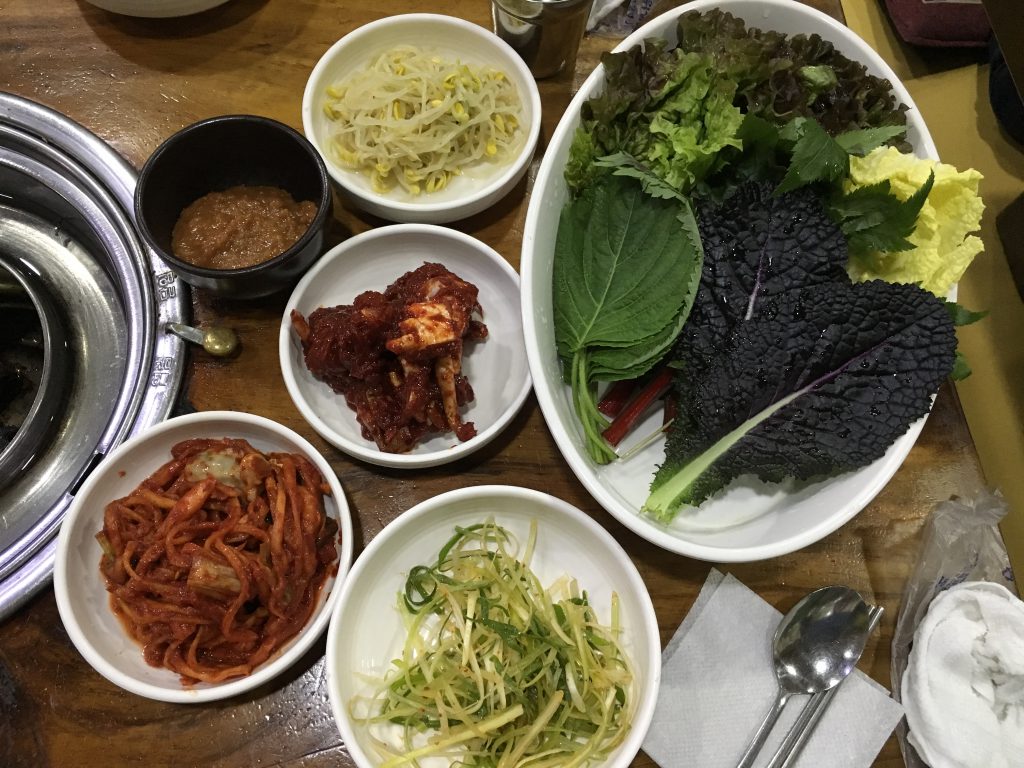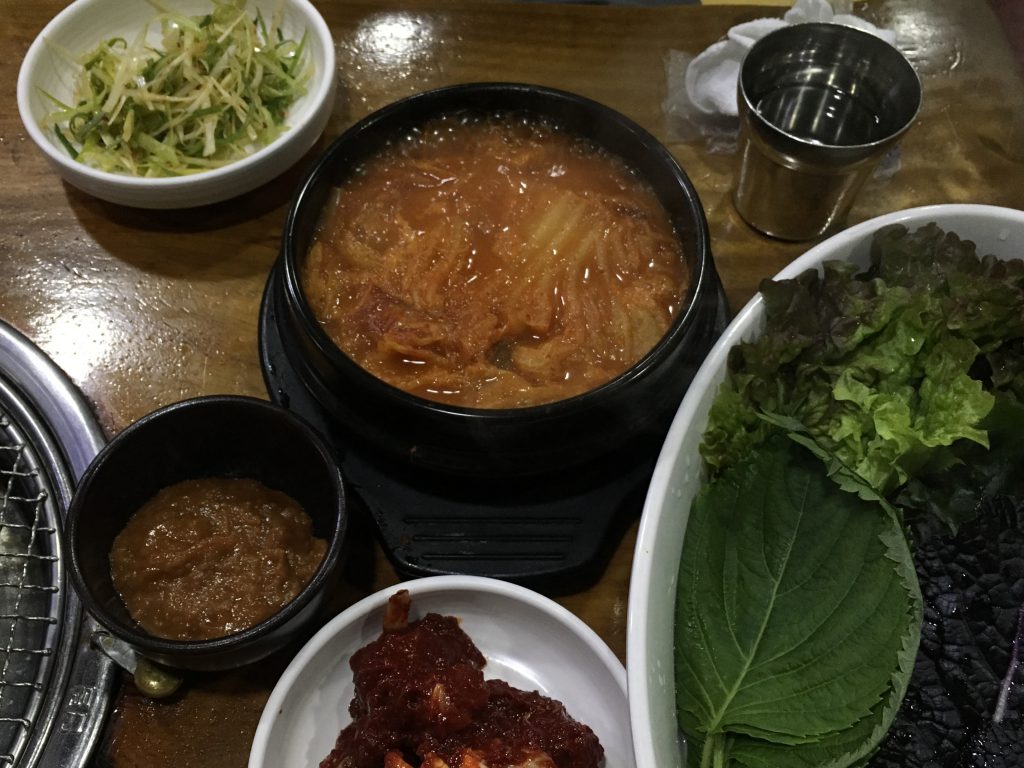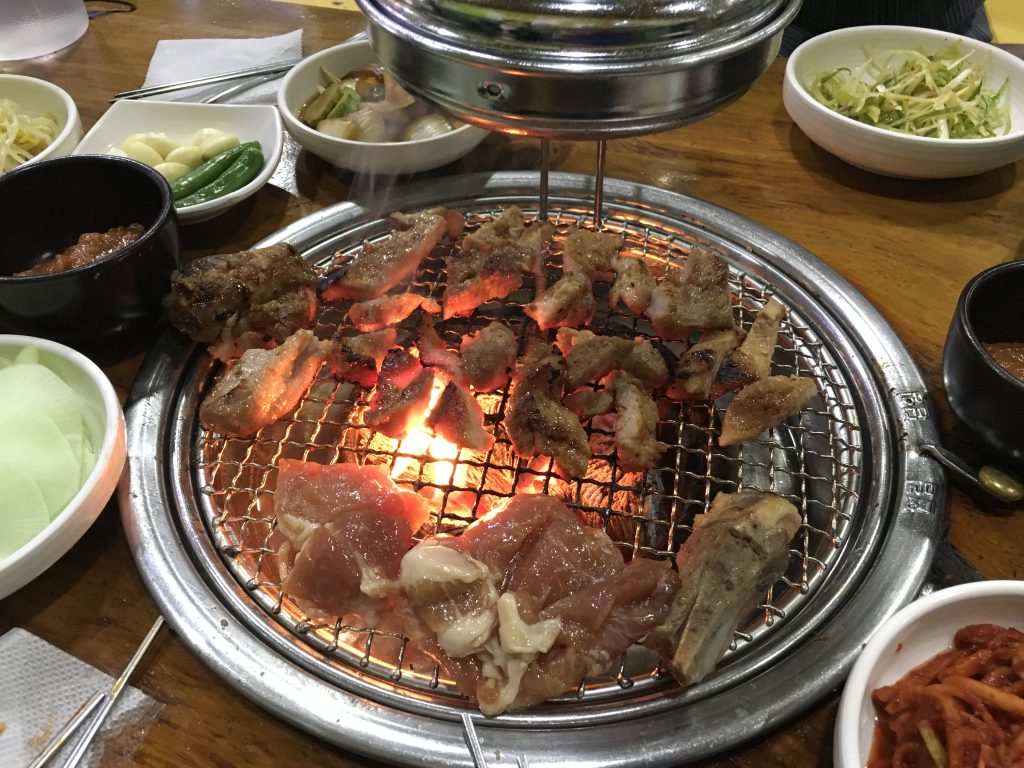 After such a long wander we are tired and being too full for a big dinner, opt to have One roll of kimbap each for dinner. Then we crack open the walnuts, or rather our favourite Cocohodo which are walnut shaped cakes with a centre of red bean paste and shelled walnuts. We also have fresh cream sugar sticks from MilDo.
After biting into one I asked Mr Gochugaru if it reminded him of anything, as the taste was crunchy and buttery with a crunchy sugar coating. It reminded me of the Danish butter cookie which is coated in the large granulated sugar crystals. He thought about it and then, with a slightly panicked look in his eyes, said: you don't think they deep-fry the bread, do you?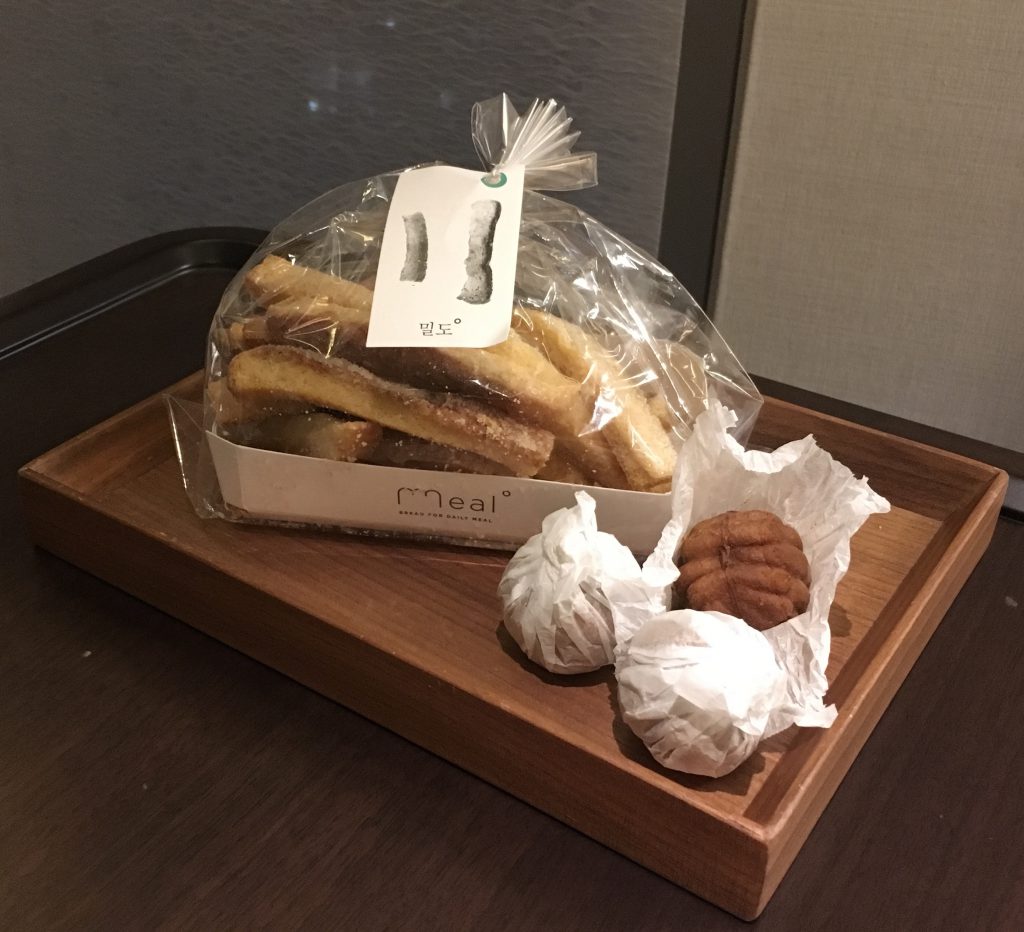 So I had to work out from the label what happens. I think they slice their signature bread into sticks and then soak them in cream and sugar, finally baking them until crispy. Not as bad a being deep-fried but just as bad for the waistline.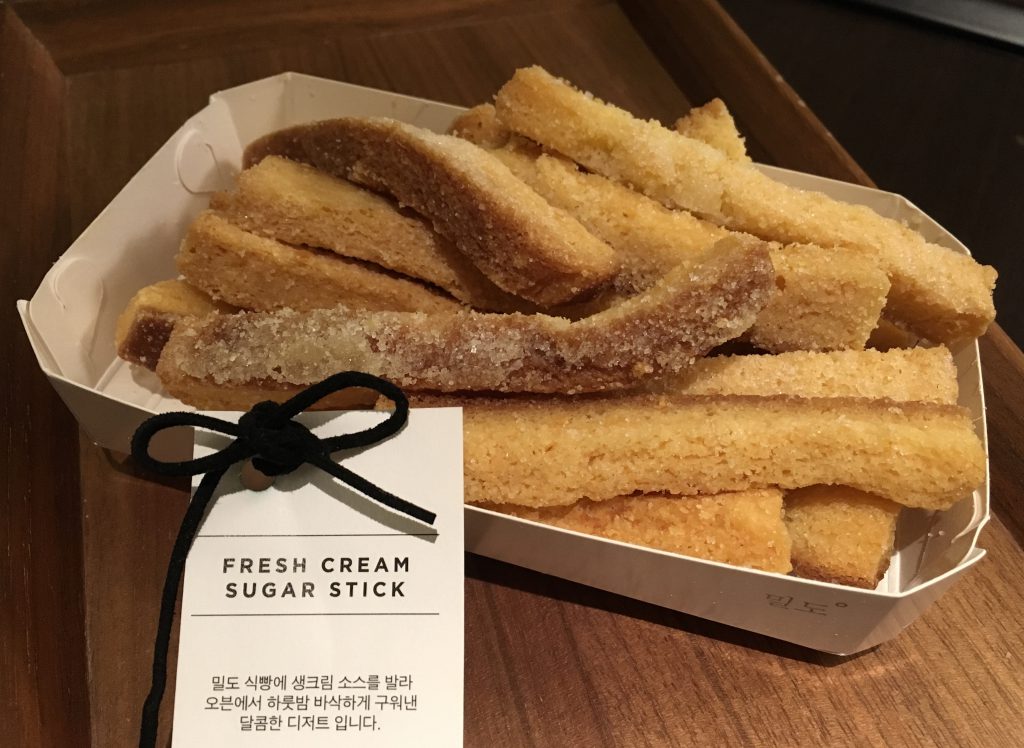 Addresses later, as I need to sleep now…