It is three days before Christmas and the main job today is to clear some space in the kitchen.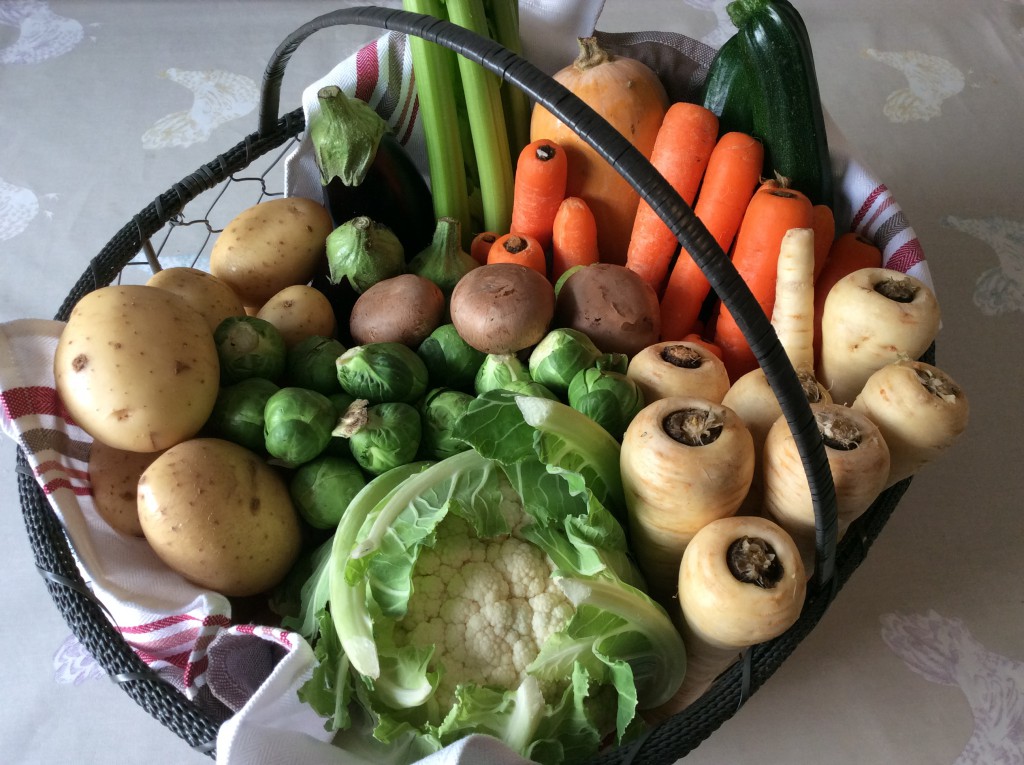 There will be vegetables and jars, tins, packets and bottles to store for the big day.
In order to avoid the stress of crammed aisles, runaway trolleys and no parking spaces, I have done the food order for Christmas using Hubbub and Ocado.
The cheeses, from Neal's Yard Dairy, are sitting quietly in the fridge. In previous years, we have managed to leave them in the boot of the car but the weather this December has been quite mild so far.
We are having a few neighbours round for a cup of tea this evening – just the perfect excuse to make some cake. Specifically, it is time to get mouldy.
Everyone knows by now it is impossible to get the bundt tin that Nigella Lawson used in her recent TV show. Foolishly, I had come across them several times before but hesitated, thinking that I really have enough cake moulds. Here is a selection below.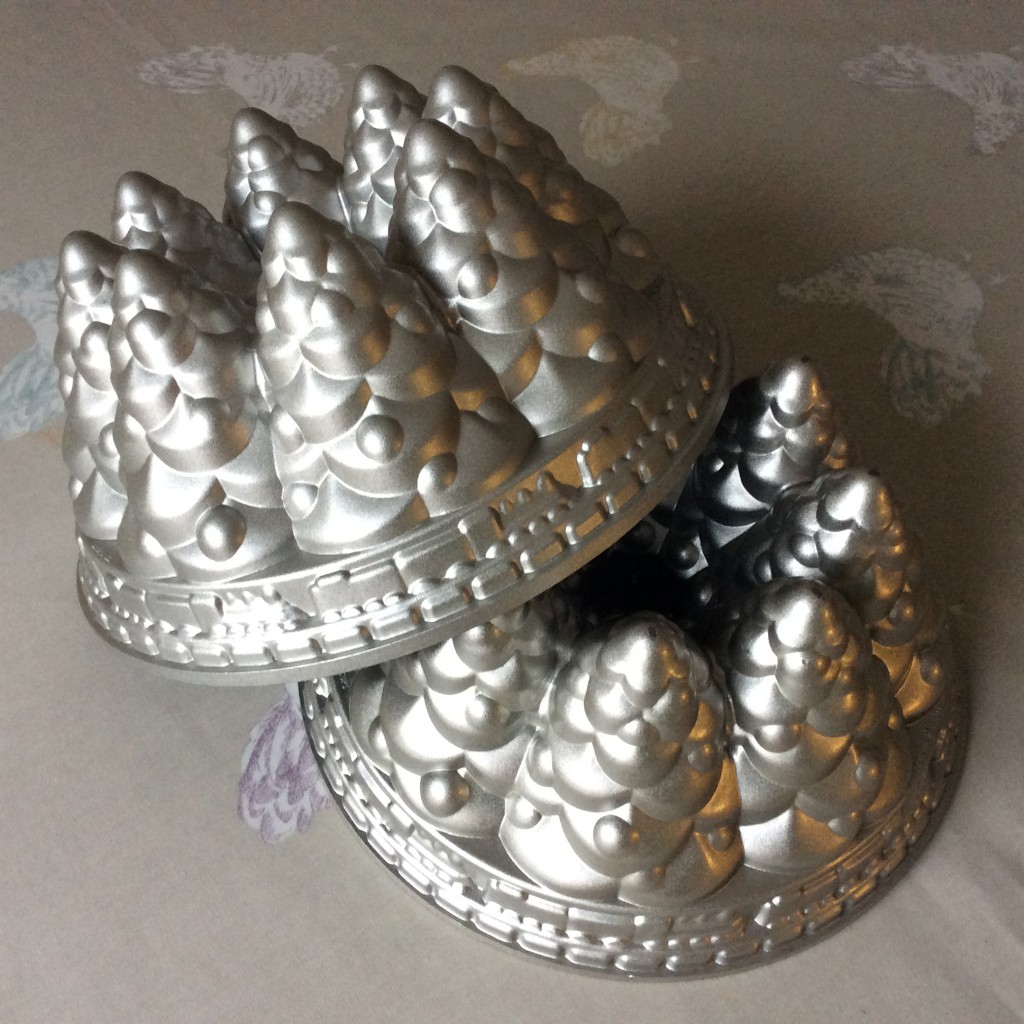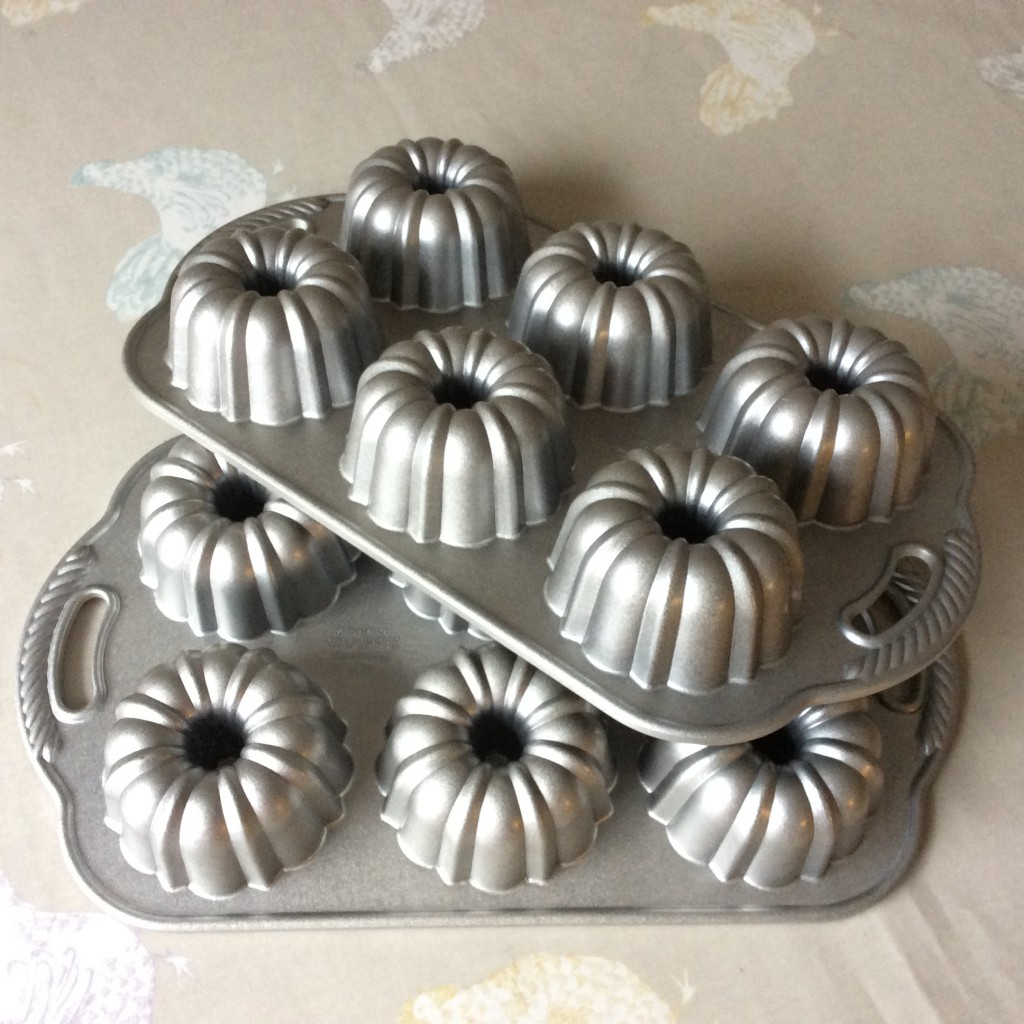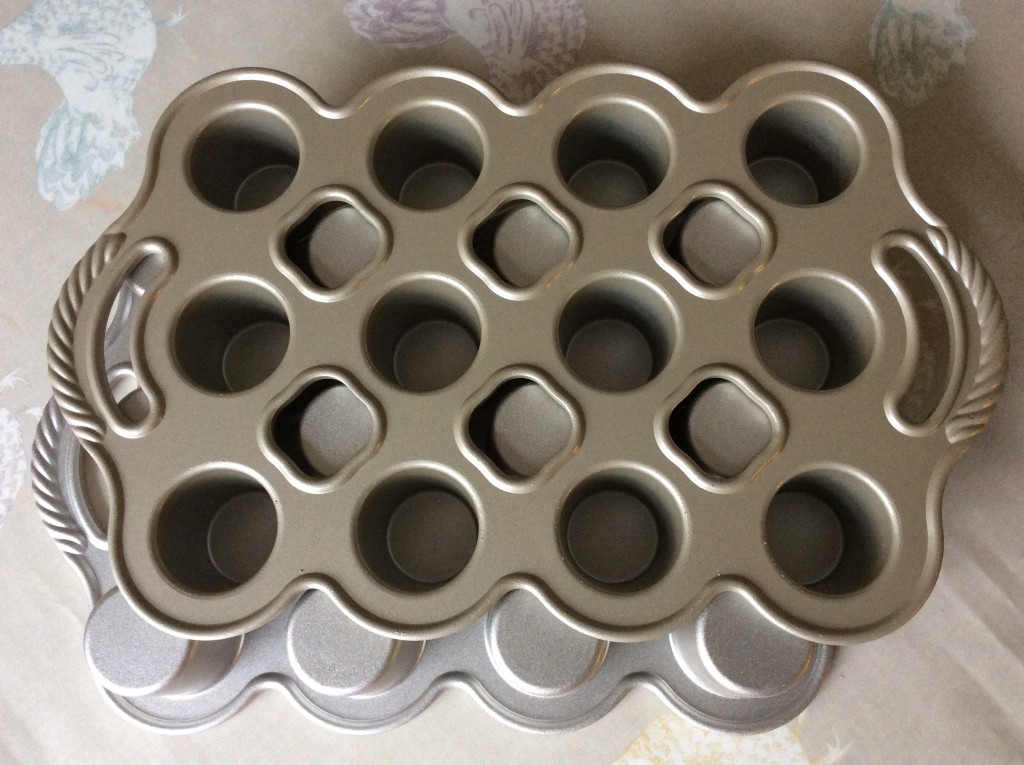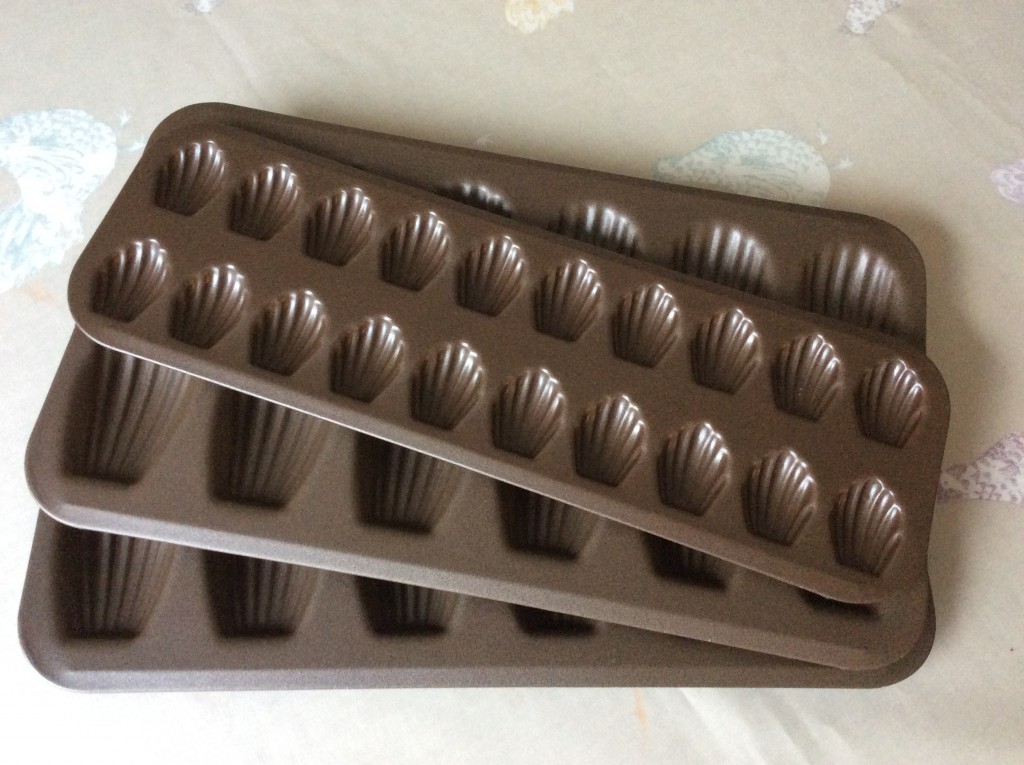 For today's cake, which is a slight adaptation of the earlier Apology Cake, I have used a Yule Log Mould. This, like many of the other shaped tins that I have, are made by Nordic Ware. I have tried shaped tins made by other manufacturers but nothing beats an original Nordic tin.
The recipe is for a Chocolate and Cherry Cake and if you substitute the cherry jam with marmalade, it becomes a Chocolate and Orange Cake. I didn't have the right cherry jam (you really need Morello Cherry jam) but it doesn't matter which marmalade you use. In our family, as long as we do not touch Mr Gochugaru's favourite Frank Cooper's Oxford Fine Cut marmalade, we are free to use every type of jam.
For the Chocolate and Cherry Yule Log:
250 g unsalted butter
200 g dark chocolate (at least 70% cocoa solids), broken in pieces
450 g black or morello cherry jam
100 g unrefined caster sugar
4 large eggs
250 g self-raising flour
50 g ground almonds
Icing sugar, for dusting over the finished cake
You will also need a Buche De Noel Yule Log Pan made by Nordic Ware.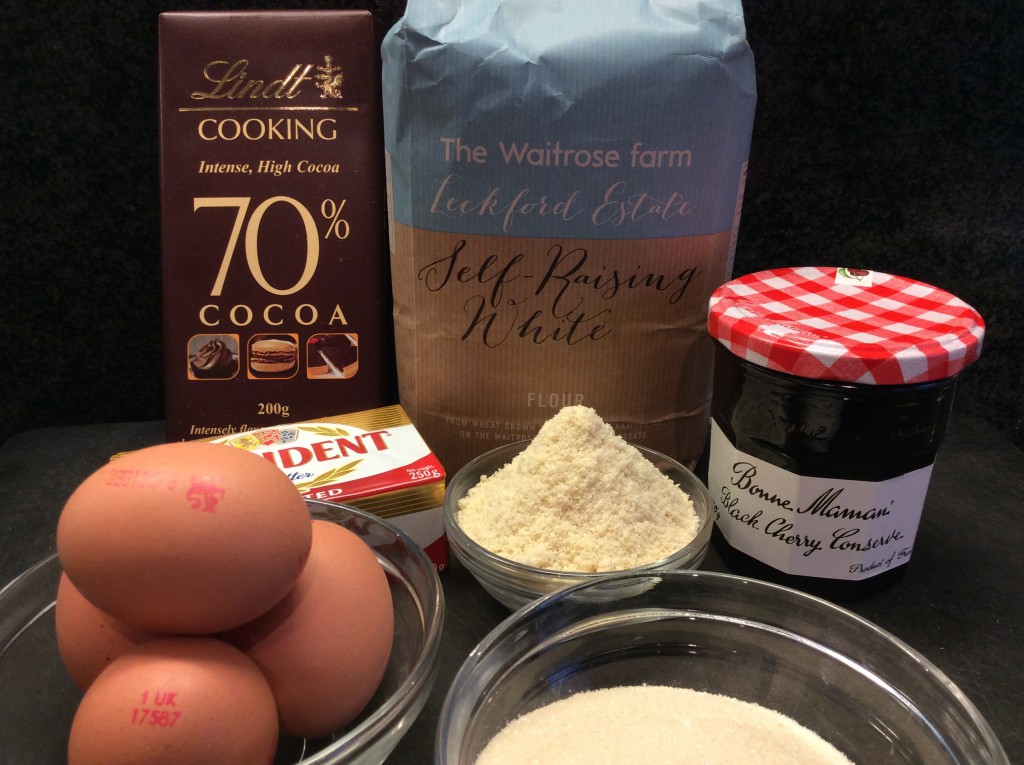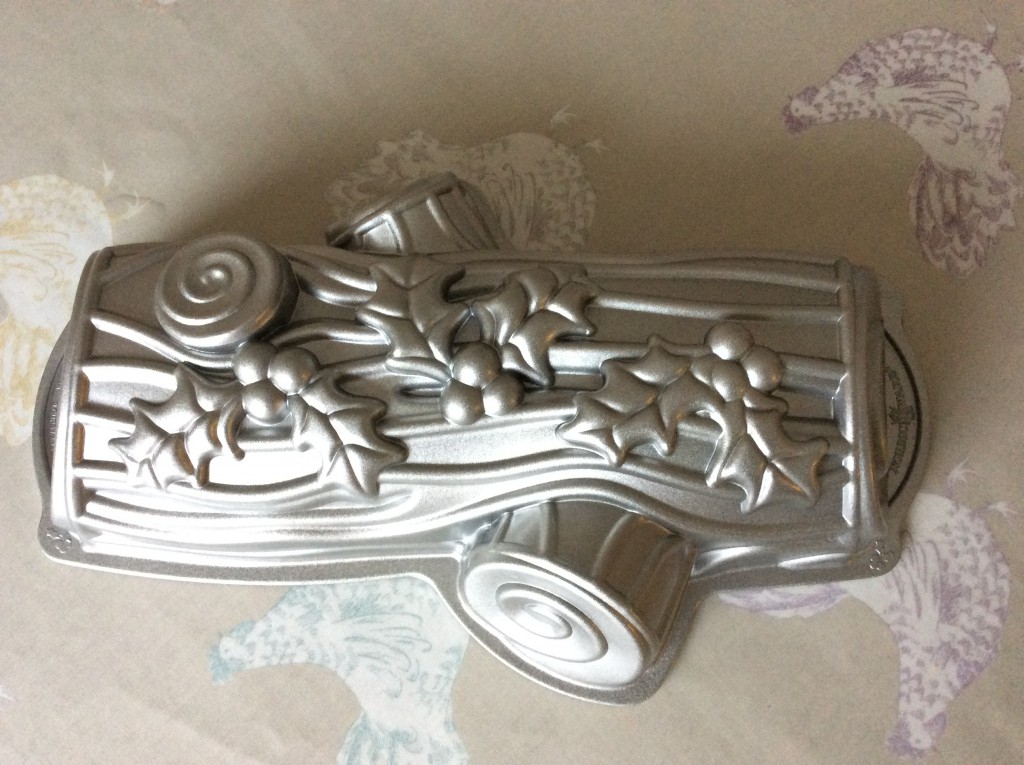 How to Make:
Preheat the oven to 180°C/ 350ºF/ Gas 4.
Butter the yule log tin, making sure you get into all the indentations. Sprinkle some flour over the butter and shake out the excess.
Melt the butter in a saucepan (20 cm diameter), set over a very gentle heat.
When the butter has melted, add the chocolate and remove the pan from the heat. Stir slowly with a wooden spoon until the chocolate has melted into the butter.
Add the jam, sugar and eggs, giving everything a good stir.
Finally fold in the flour and ground almonds.
Using a spatula, scrape the cake batter into the tin.
Bake in the preheated oven for 50 minutes, or until the cakes bounce back when touched. A metal skewer inserted in the centre should come out clean.
Leave the cakes to cool slightly in the tin before turning out onto a wire cooling rack to cool completely.
When the cake is completely cooled, place some icing sugar in a sieve and tap this lightly over the cake. You are aiming for a light dusting of snow.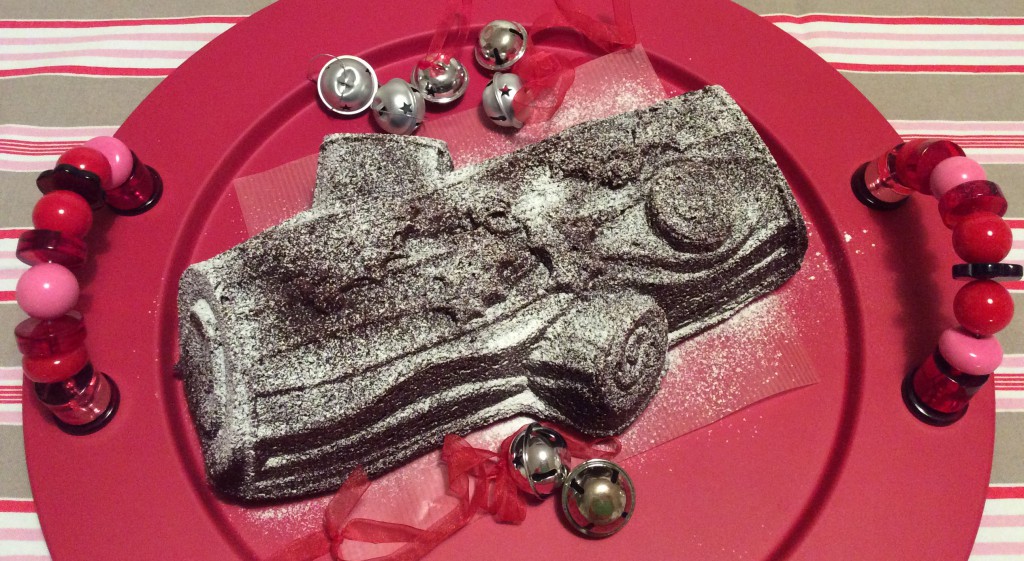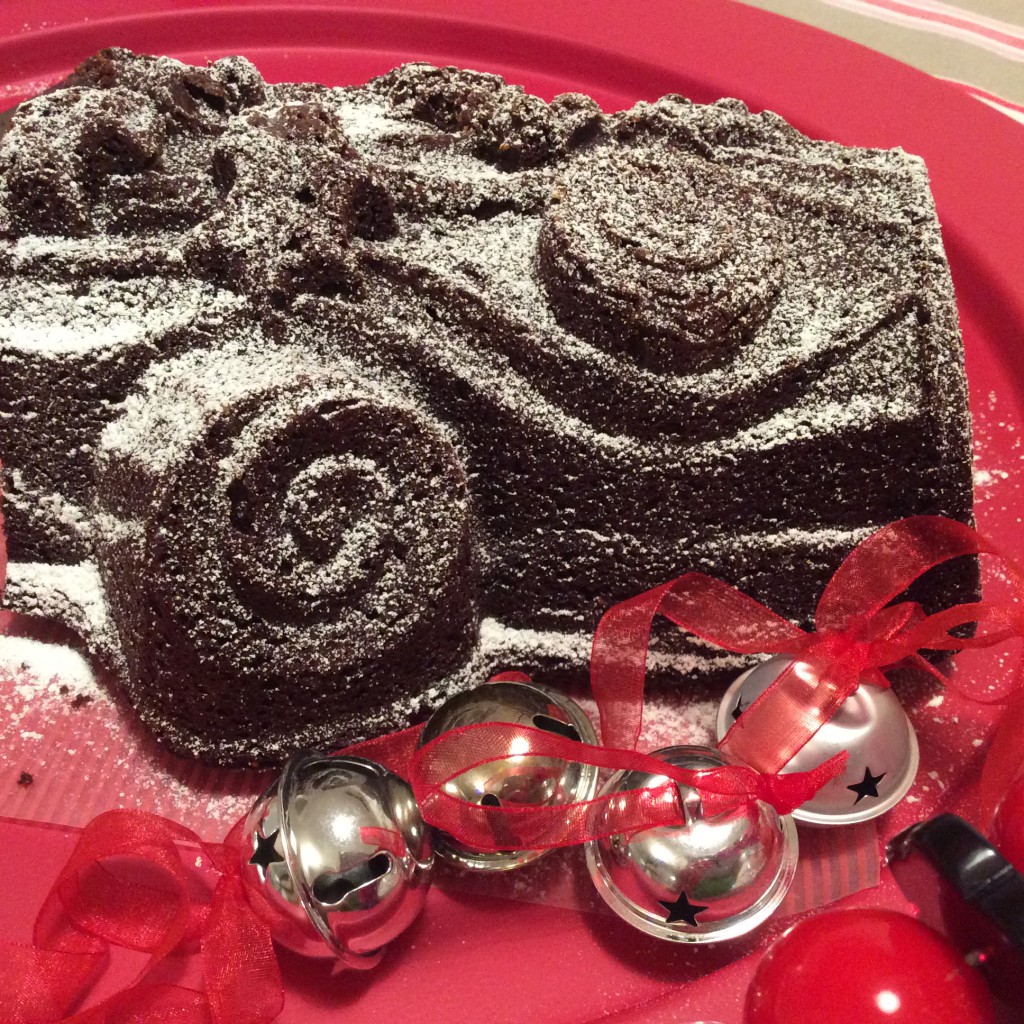 For the Chocolate and Orange Yule Log:
250 g unsalted butter
200 g dark chocolate (at least 70% cocoa solids), broken in pieces
450 g marmalade
100 g unrefined caster sugar
4 large eggs
250 g self-raising flour
50 g ground almonds
2 teaspoons orange oil
Icing sugar, for dusting over the finished cake