It is two days before Christmas and the knives are out.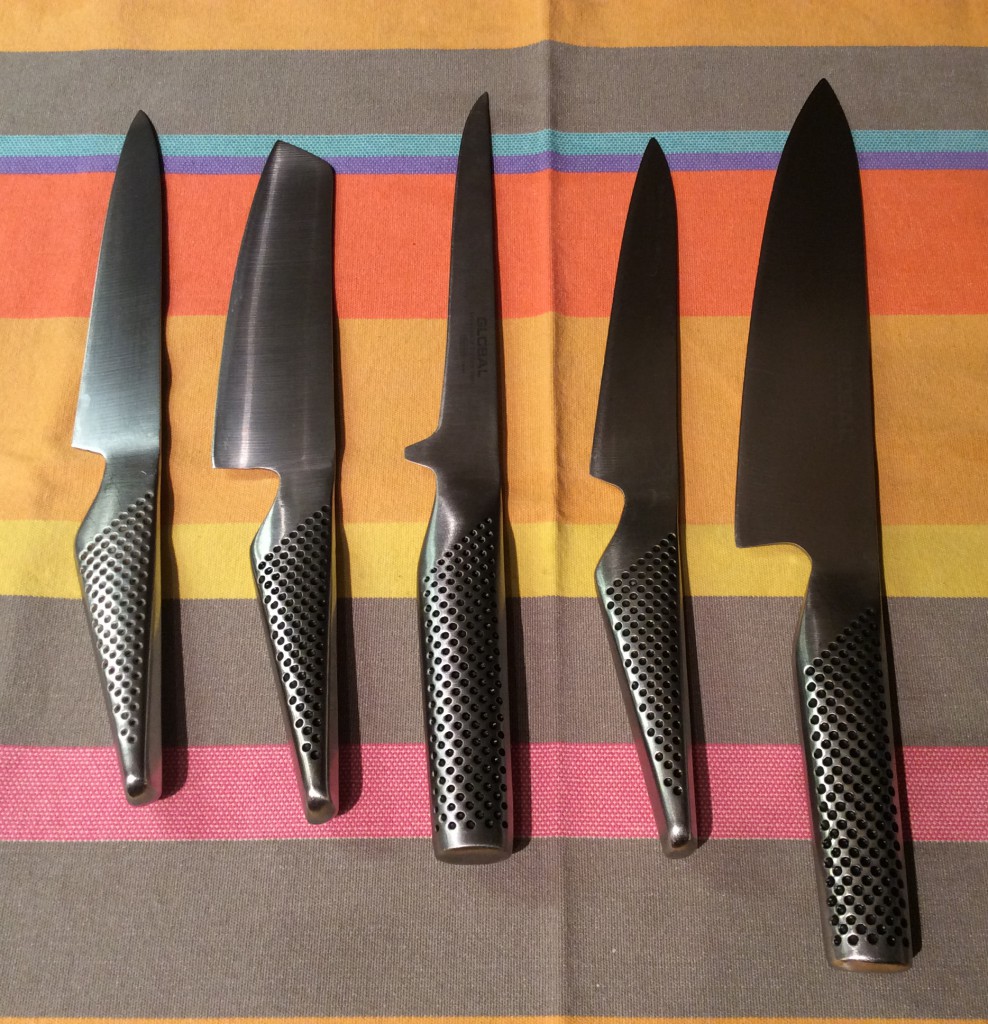 Some essential housekeeping is necessary to keep us evenly tempered today.
The truth is, I get very stressed when the house is untidy. Most of the time the house is untidy because we have largely outgrown it. Despite a strict policy of no hoarding, it is just difficult to have five grown-ups living here with big clothes and big shoes and big books.
However none of us has a big ego so we do live quite happily together…until we are pressed for time and no one wants to: empty the dishwasher, replace the toilet paper, fold the dried clothes, unpack the food shopping, put away the pots and pans, throw out the rubbish, collect the mail, answer the telephone (we still have a landline and occasionally it rings) and help prepare the dinner.
Sometimes I can't even speak rationally anymore so I have to whatsapp the nearest child (they always read what's on their phones even if they can't hear when you are shouting at them) and threaten to lose my temper if they don't come to the kitchen NOW.
Since I hardly ever lose my temper, this kind of message is always taken seriously.
After the floors have been vacuumed and mopped, I can breath a little better and concentrate on essentials like sharpening the knives and prepping some ingredients for tomorrow night's dinner.
The turkey has arrived via Hubbub along with some stollen from E5 Bakehouse. This is possibly the world's best stollen but the cost is so prohibitive I haven't yet declared it to Mr Gochugaru.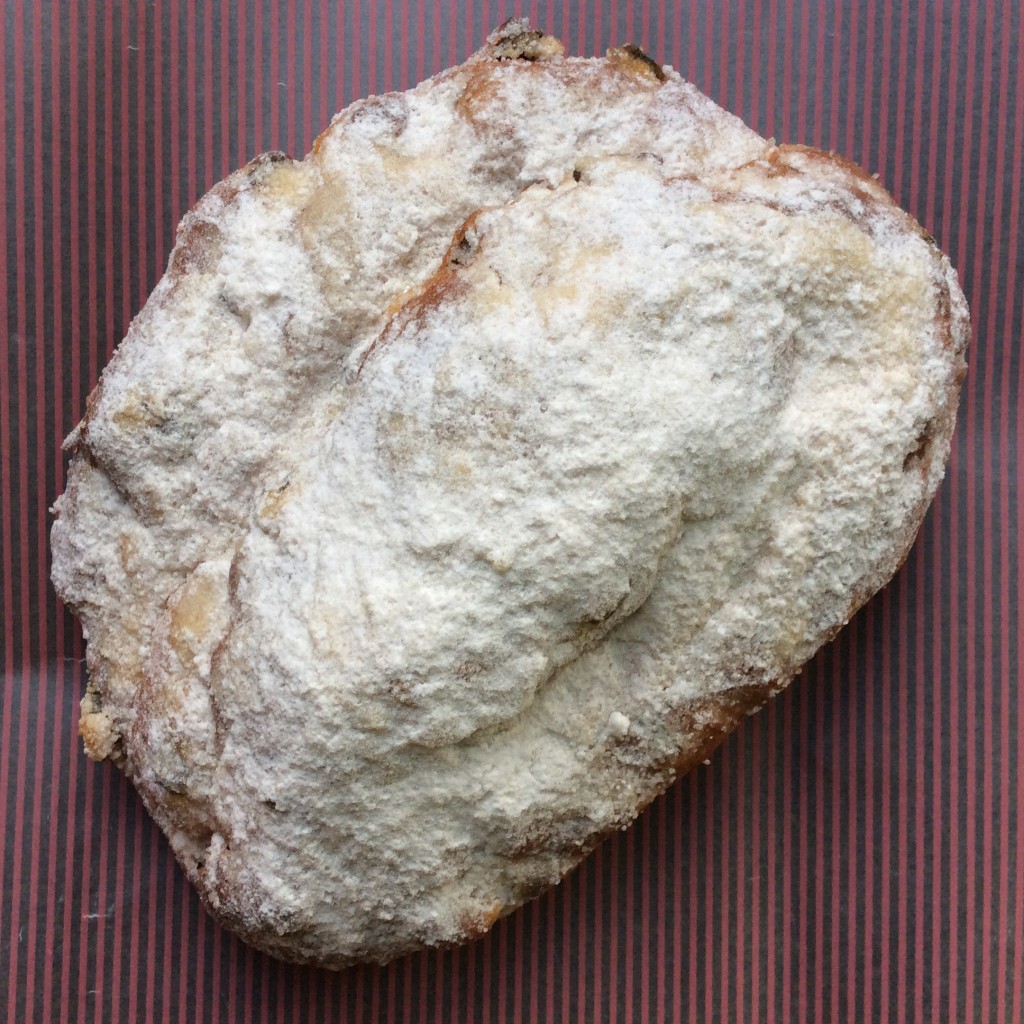 For dinner we decided to have bread and things that go well with bread: French country terrine, sliced chestnut mushrooms fried with garlic, chilli and parsley, cherry tomatoes with red onion, celery, parsley and French dressing, olives, cheese, and some Belgian Leffe Blond. Dessert was the rest of the chocolate and cherry yule log and this is where it pays to have other grown-ups living with you, as Junior 1 produced his home-made Amaretto ice cream from the freezer.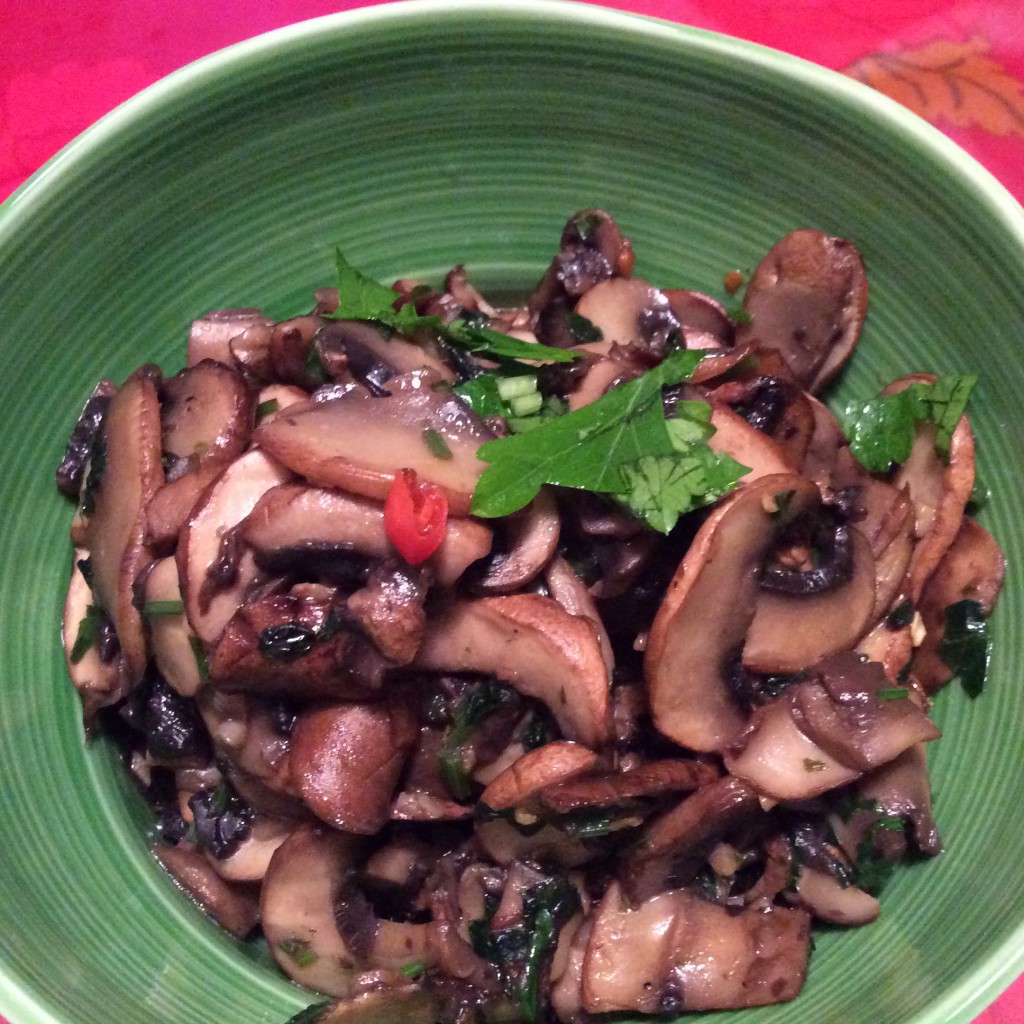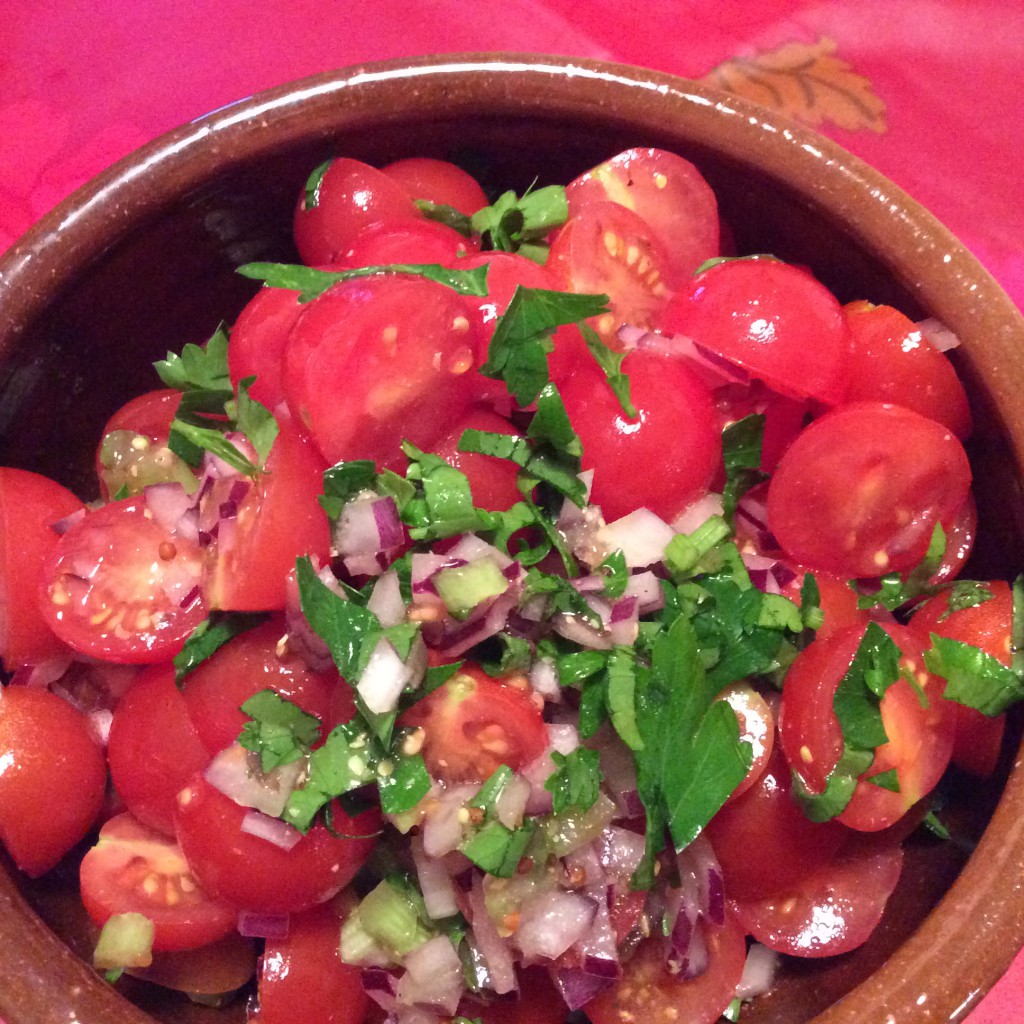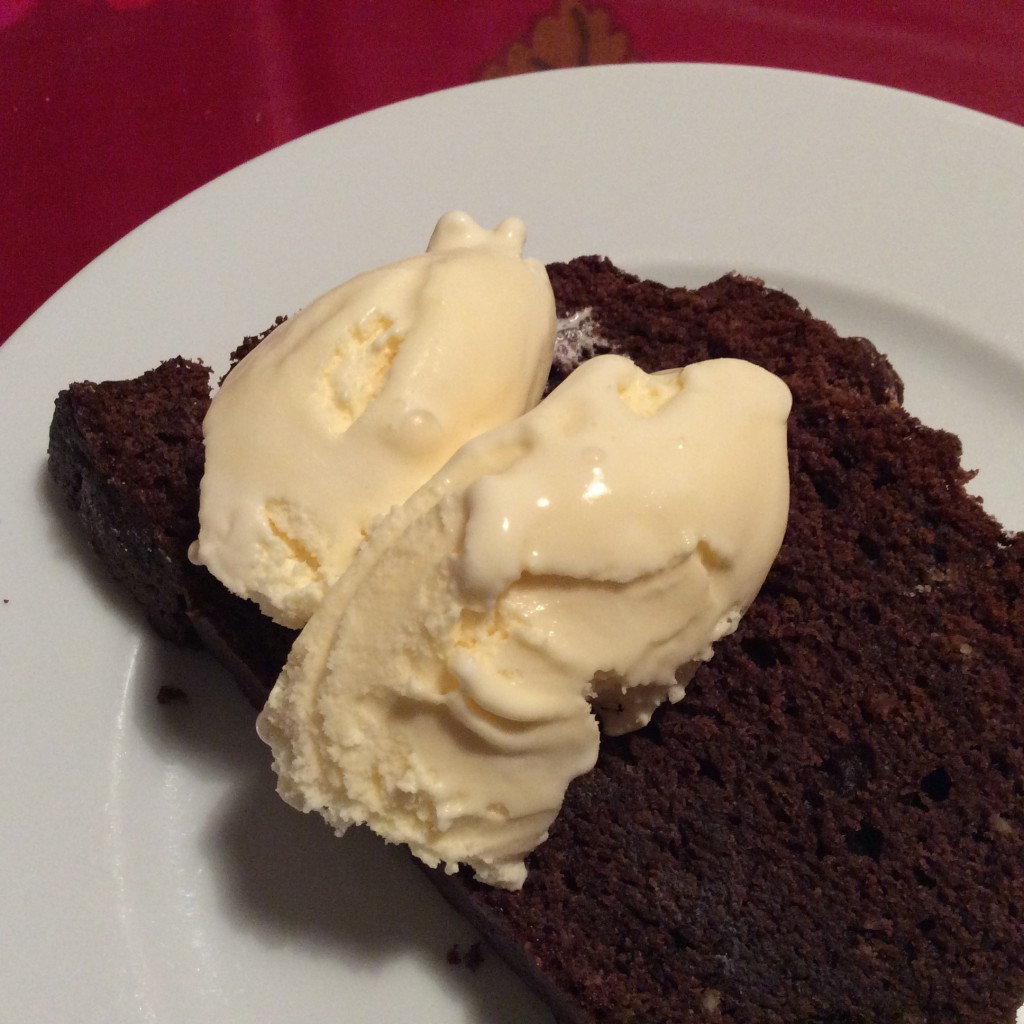 Maybe the strategy is this: if we can't have the space at least if we have lots of lovely food we can work it out. And so to more prepping in the kitchen ahead of tomorrow's Christmas Eve dinner, where we have invited friends for a Morrocan meal.