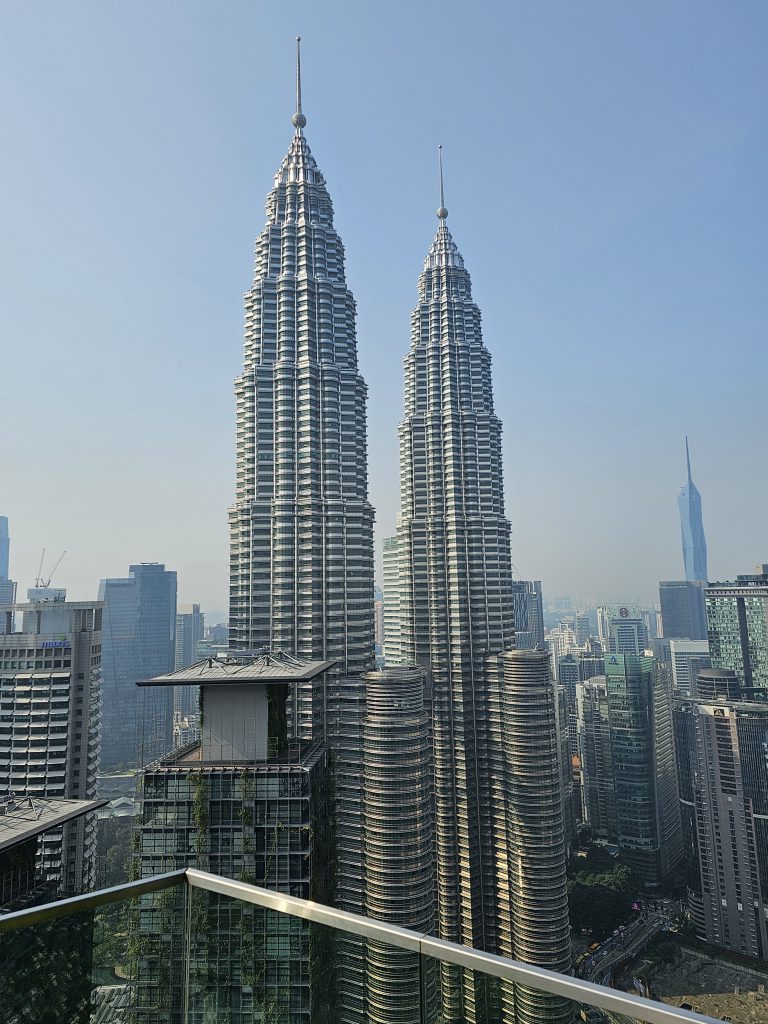 Kuala Lumpur Diary: 29 September – 01 October 2023
Reminder: I have decided to split my week into two Long Weekends, each three and four days long, as everyday is a work day for me.
FRIDAY
It occurs to me as I did my swimming laps this morning that I only ever post the one photo taken from the rooftop. This is the view of the Petronas Twin Towers, and every visitor to the rooftop does the same. It's because we want you, the viewer, to see what we ourselves want to see. We have removed the bothersome bits: surrounding Babel towers, other visitors, the cleaner's trolley, hosepipe, lifebuoy, poolside furniture, slippers, towels, entrance/ exit door.
I wonder if that's what mother's view of life is at the moment but in the opposite way. Perhaps she only sees the irritation and inconvenience of having to eat at regular hours, ingesting medication and being made to do some muscle-strengthening exercises. She is unable or not wanting to see the whole picture of convalescing well as a next step to engaging more with life.
There is no right or wrong answer in this. We humans are all complex creatures. I come to the conclusion that we should do our best moment by moment and see what the next day brings. The next day is of course tomorrow, so for today I start with breakfast at Beirut Habibi.
I love menus like this which feature lots of vegetables in various forms: raw, chopped, roasted, pureed. Beirut Habibi adds an Australian element with their egg-avocado breakfasts, but I stick to the salads, dips and bread. I had orange juice and pomegranate juice. My takeaway lamb kofta wrap came with hummus, pickled chilli, burnt chilli butter, diced tomato and cucumber. It was delicious.
Address: 11B, Lorong Kurau, Taman Weng Lock, Bangsar, 59100 Kuala Lumpur. Along the same row of shophouses you will find Ben's Chicken Shop (no 15), Indian vegetarian food at the Ganga Café (no 19) and Barat vegetarian restaurant (no 17).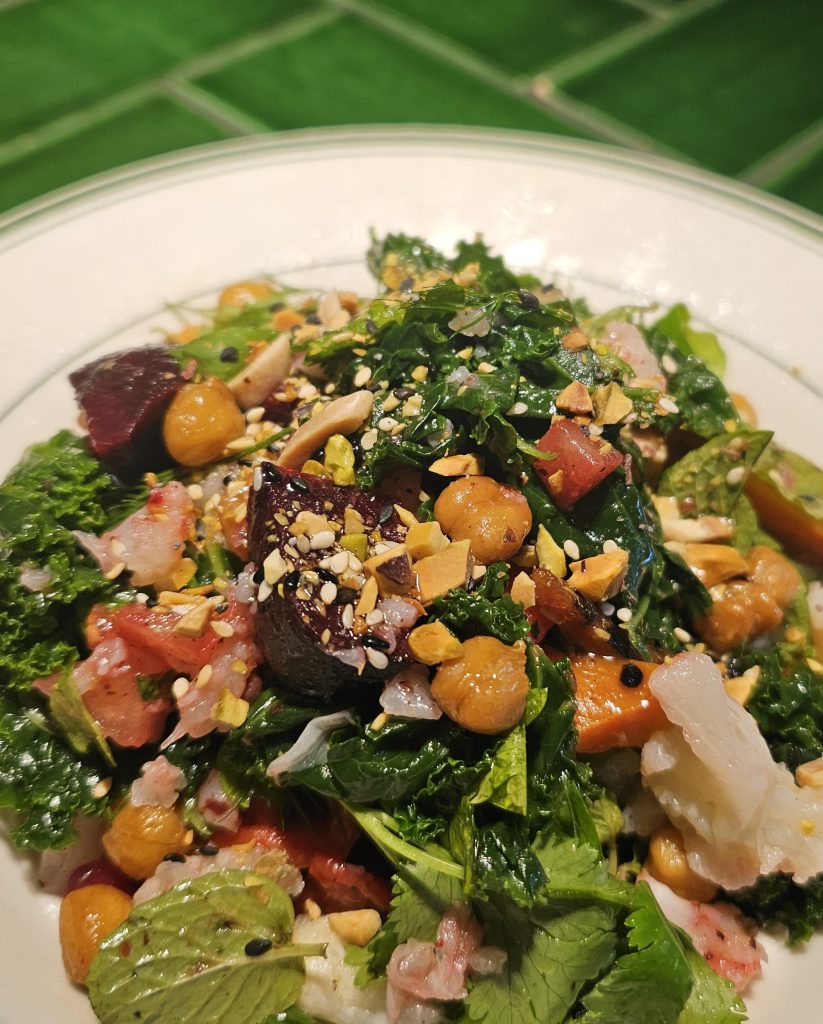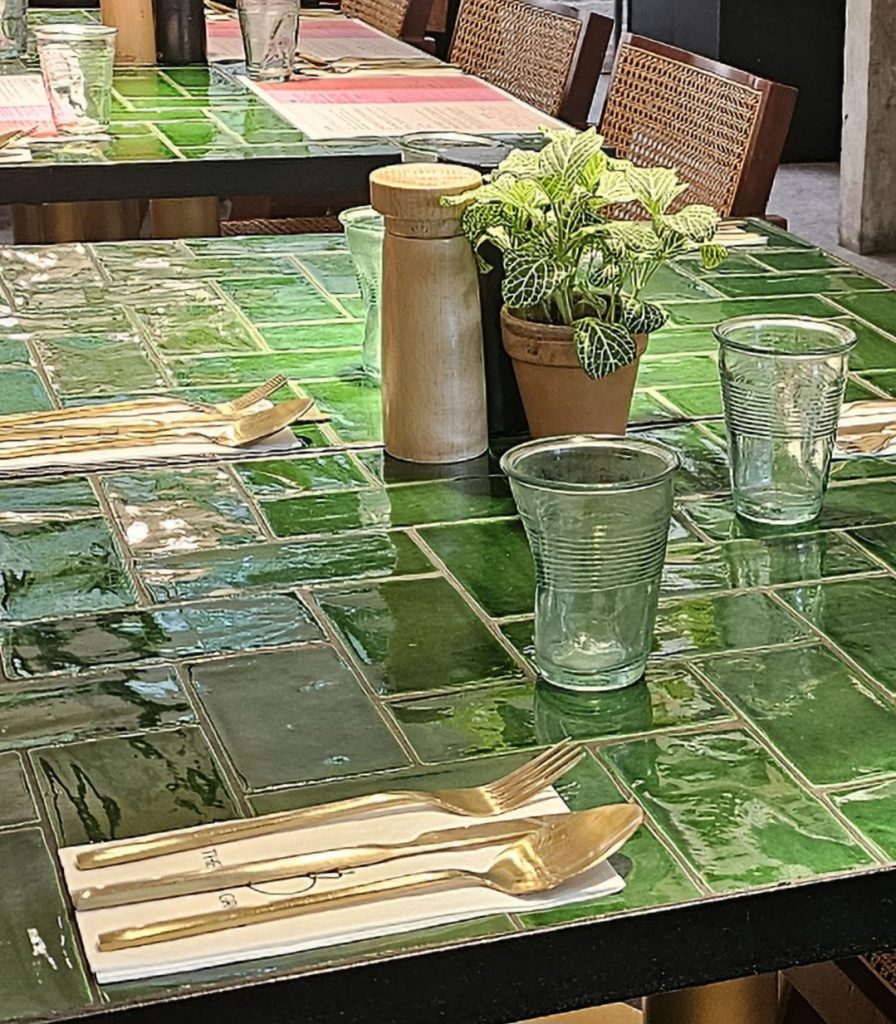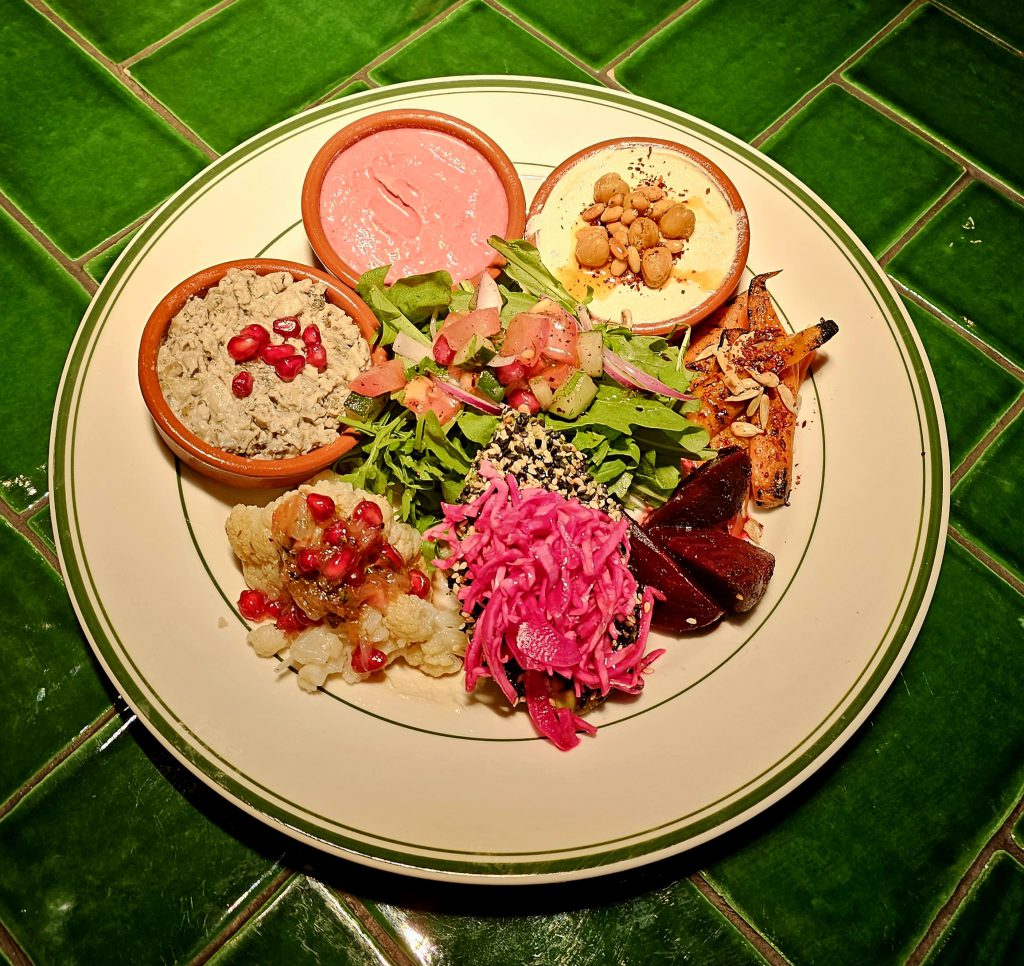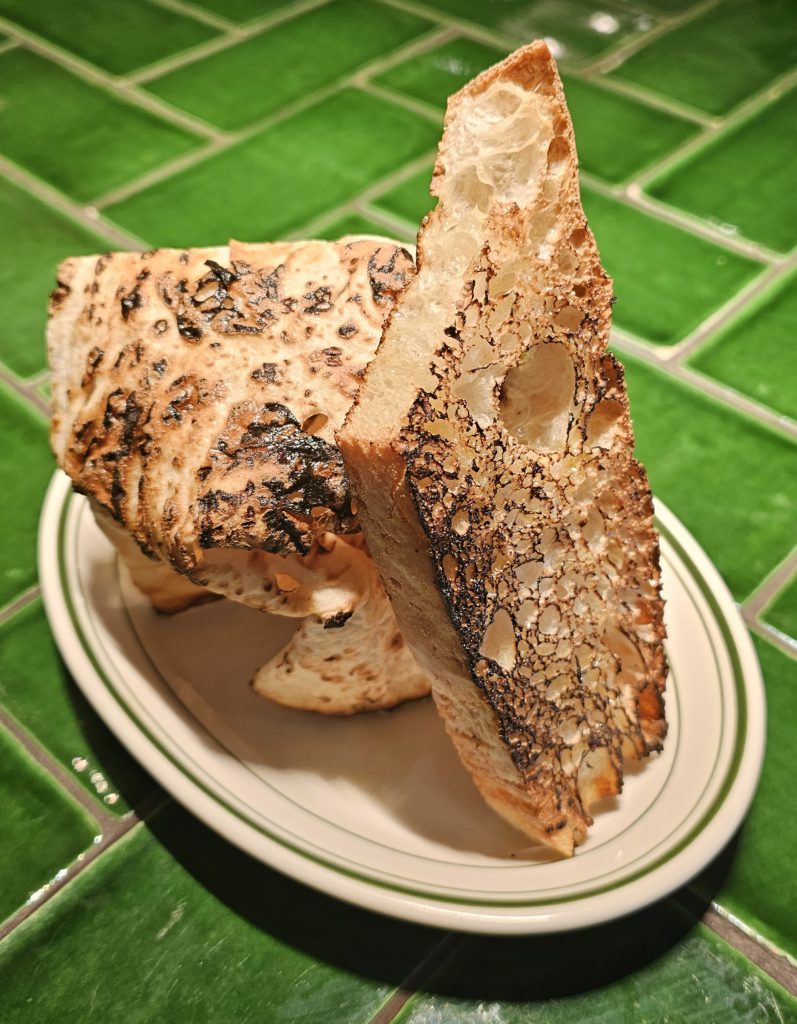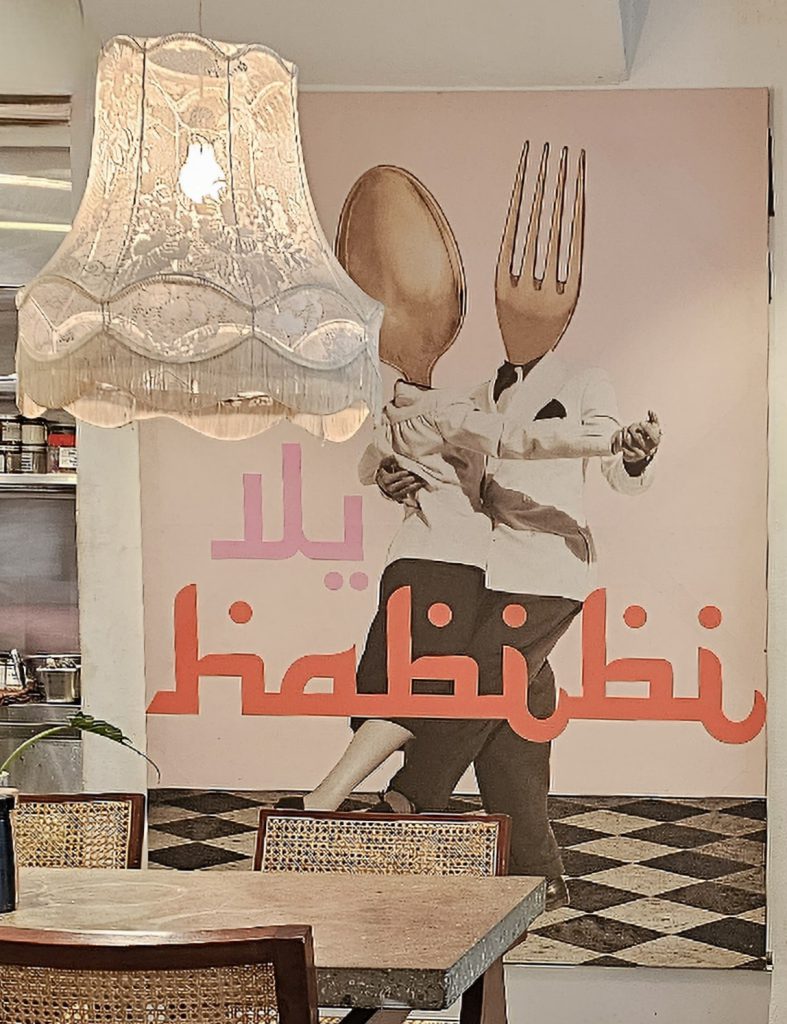 SATURDAY
I started the day with a walk around the KLCC Park. Continuing on the theme of seeing the whole picture I took photos of the Petronas Twin Towers from many different locations. To get the best pictures I had to walk further and further away from the subject. I looked back continuously to check if I had gone far enough for a better view.
I realise I am working very close (physically, mentally) to my mother day in and day out. I go in every day and intend to continue. But when I am away in space/ time I should also look back at the issues of the day to see if there is a better approach to the way things are done. Maybe a few different steps can make all the difference.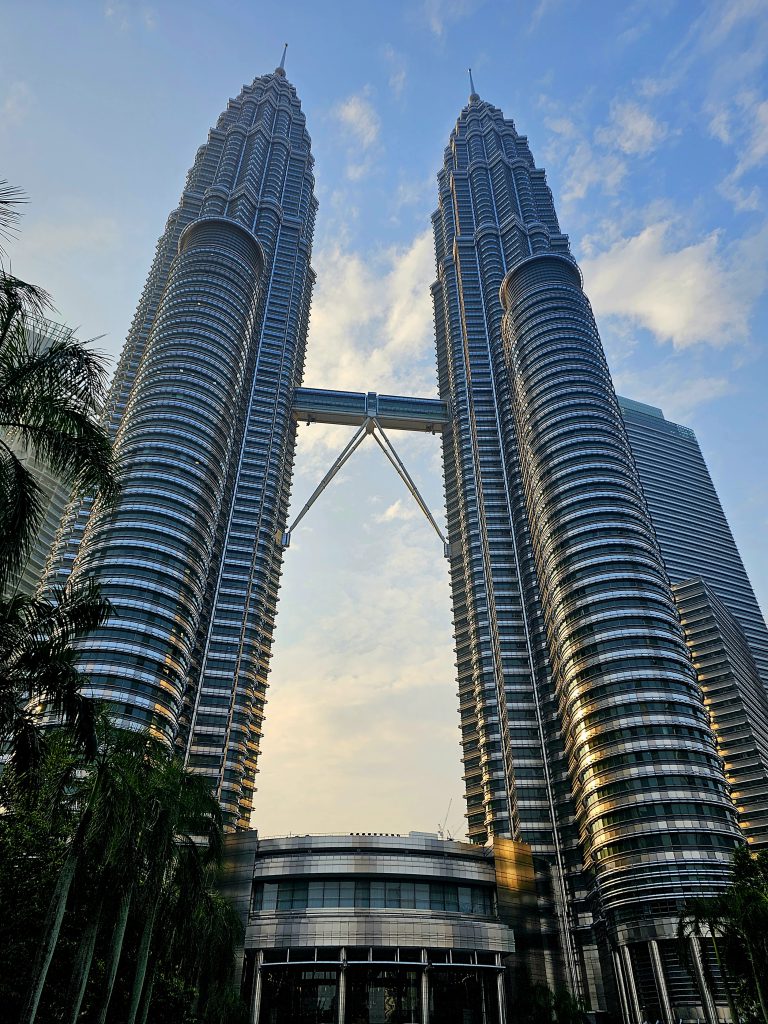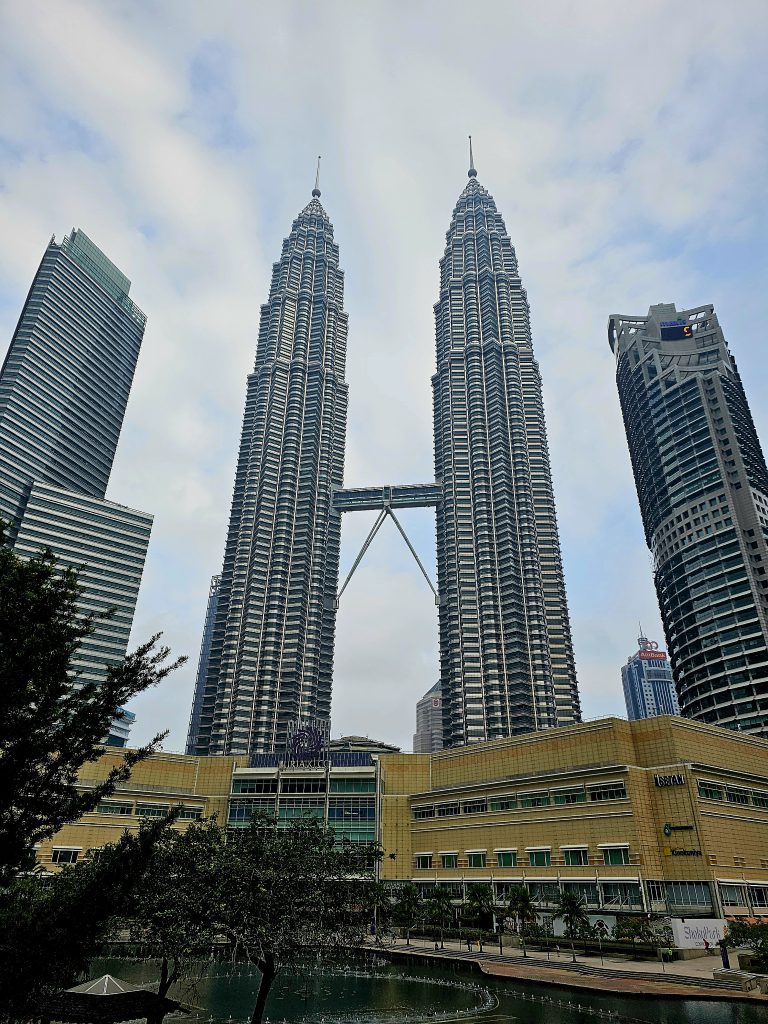 SUNDAY
I have time for a quick swim before heading out the door. I almost always have the pool to myself. Looking at this photo I come to the conclusion that it's really good to see things in context. I am going to stop here as tiredness has set in and there is another challenging day ahead. Goodnight!