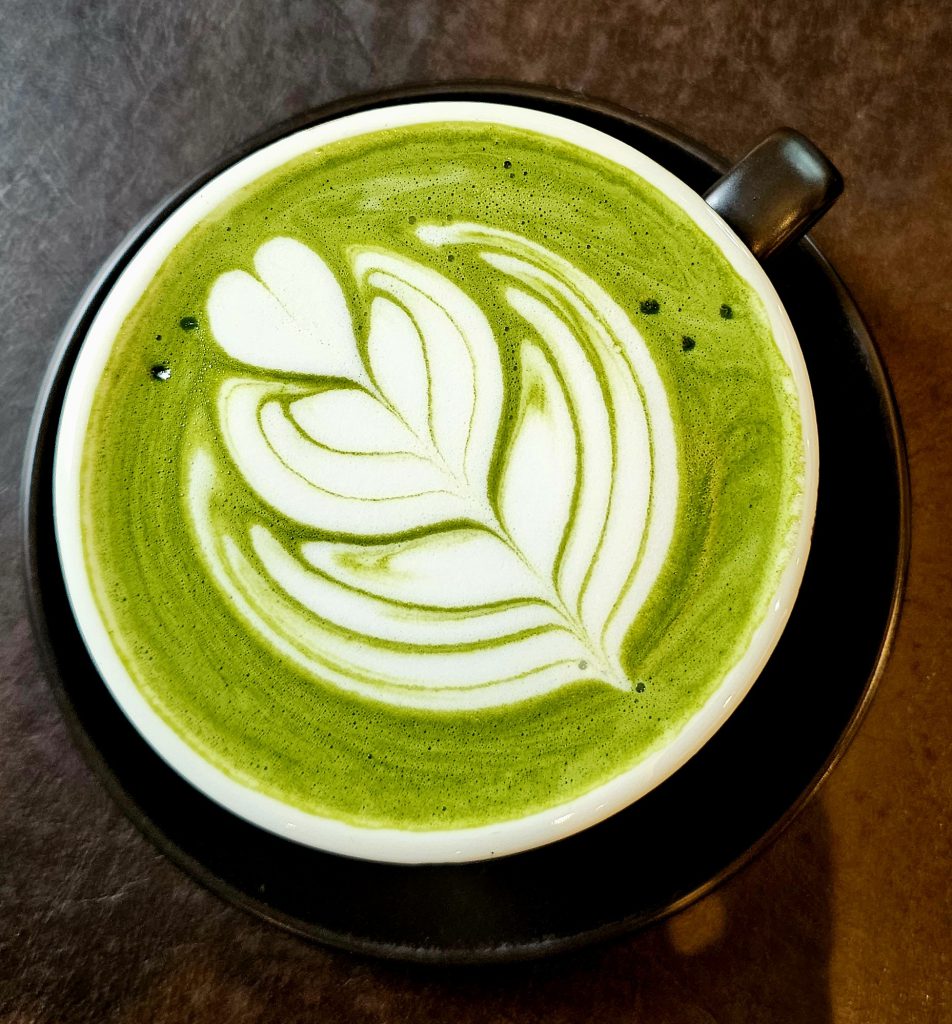 Kuala Lumpur Diary: 22 – 24 September 2023
There are over 20 national public holidays in KL this year. We celebrate the religious day of the four main faiths and the new year of each main ethnic culture. Add on various city and state days and we often get long weekends off work.
By 'we' I mean the good citizens of this country. Me? Every day looks the same whether is a weekday or weekend.
At the moment I keep my mother company for lunch and dinner. Including travelling time I am on duty from 11am to 8pm. Because of the effects of some medication that did not agree with her physiology, my mother has been very ill. After three hospital admissions in the past month and a half she needs a lot of attention, direction and motivation.
I love swimming as I can think. There are no distractions, and I only have to get myself from one end of the pool to the other and repeat for as long as I like. What I think of a lot these days is how to get my mother interested in eating, walking and engaging with life again.
It is a challenge, but so is the Samsung Smart TV and Soundbar in my apartment. I looked at it long and hard and finally worked out how to watch dramas on Netflix and listen to Chopin on Spotify. I know for some people it is a cinch to link their whole life seamlessly via Bluetooth but I am not one of those people. I like instructions and I like it printed in triplicate, please.
How to deal with blank pieces of black with no written words to identify what is what? A woofer is a four-legged domestic animal, as far as I am concerned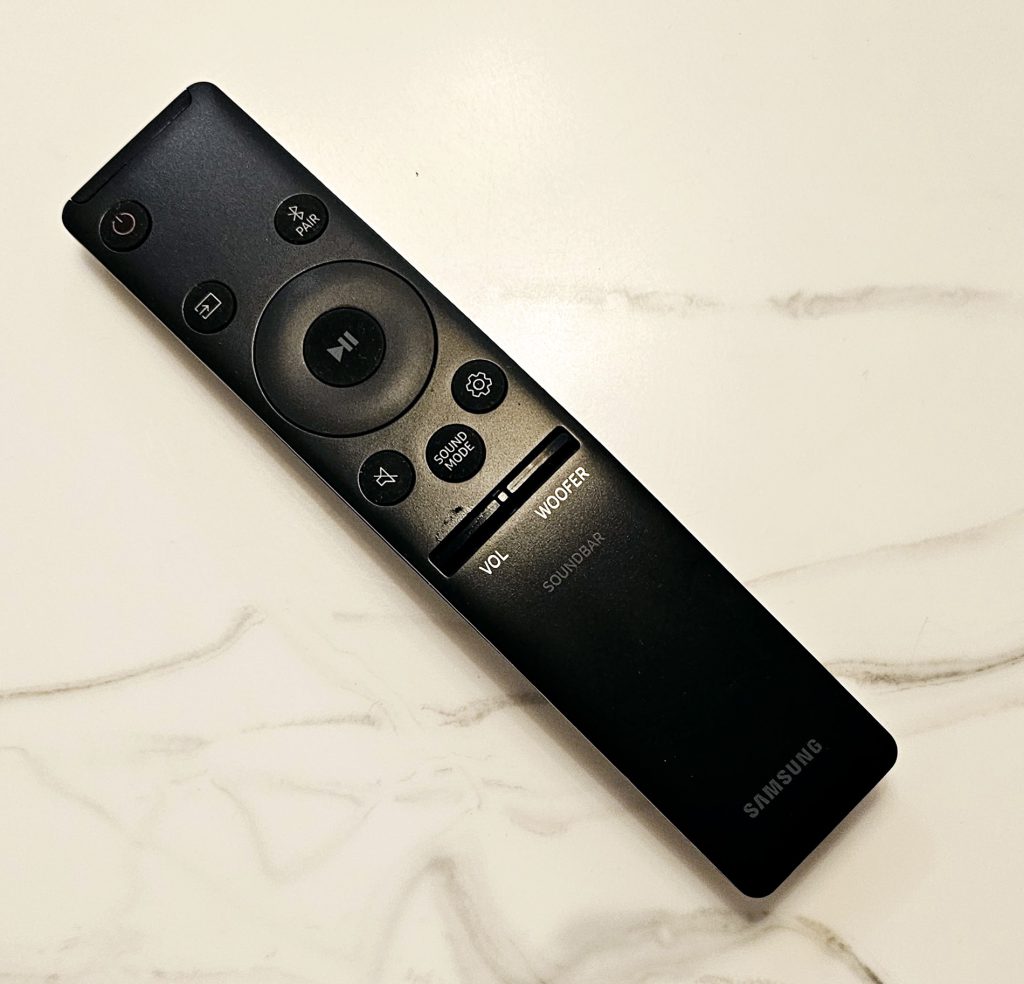 There are no instructions on how to help my mother either. She has these Hakka Wong genes that can make you cry with her determination to do whatever it is that she wants. Do I cajole, threaten, persuade, bully, humour? I am really flummoxed. So here is what I am going to do. I am going to figure it out, just like I figured out how to work the TV and Soundbar that came with no instructions.
Since everyday looks the same to me, I thought I would treat each 3-4 day cycle as a long weekend. This way I have a series of long weekends. Here are some of the places I visited in the past three days when I was not sitting with my mother in her room. I decided not to meet anyone for dinners anymore, as I am quite tired by the time I get back to the apartment at night.
FRIDAY
There is a row of shophouses on Lorong Maarof in Bangsar. Parking is almost impossible. If you can get past Annapuurnam Chetinad Restaurant (no 74) which sells banana leaf rice, you reach Kedai Coklat and Piccoli Lotti (no 78) which share the same premises. One sells all things chocolate and the other sells ice cream, and both feature local flavours. My favourite shop is actually Niko Neko Matcha which is up some stairs a few doors away (no 82A).
Local favours in Kedai Coklat's truffles (the sambal one is really good)
SATURDAY
When we were young, like young enough to want to play with terrapins, there was the Hotel Merlin where you crossed a bridge to reach the dim sum restaurant, stopping by to look at the terrapins. The hotel is now Concorde Hotel and its Chinese restaurant is is Kepong Auntie's favourite dim sum restaurant. It is uber retro and a must for anyone who wants to experience traditional dim sum served from a trolley. A trolley pushed by humans and not by robots. Breakfast from 9 am on Saturdays and from 8.30 am on Sundays. Xin Cuisine at Concorde Hotel, 2 Jalan Sultan Ismail, 50250 Kuala Lumpur. Tel +603 2144 8750 or +603 2144 2200 ext 2338.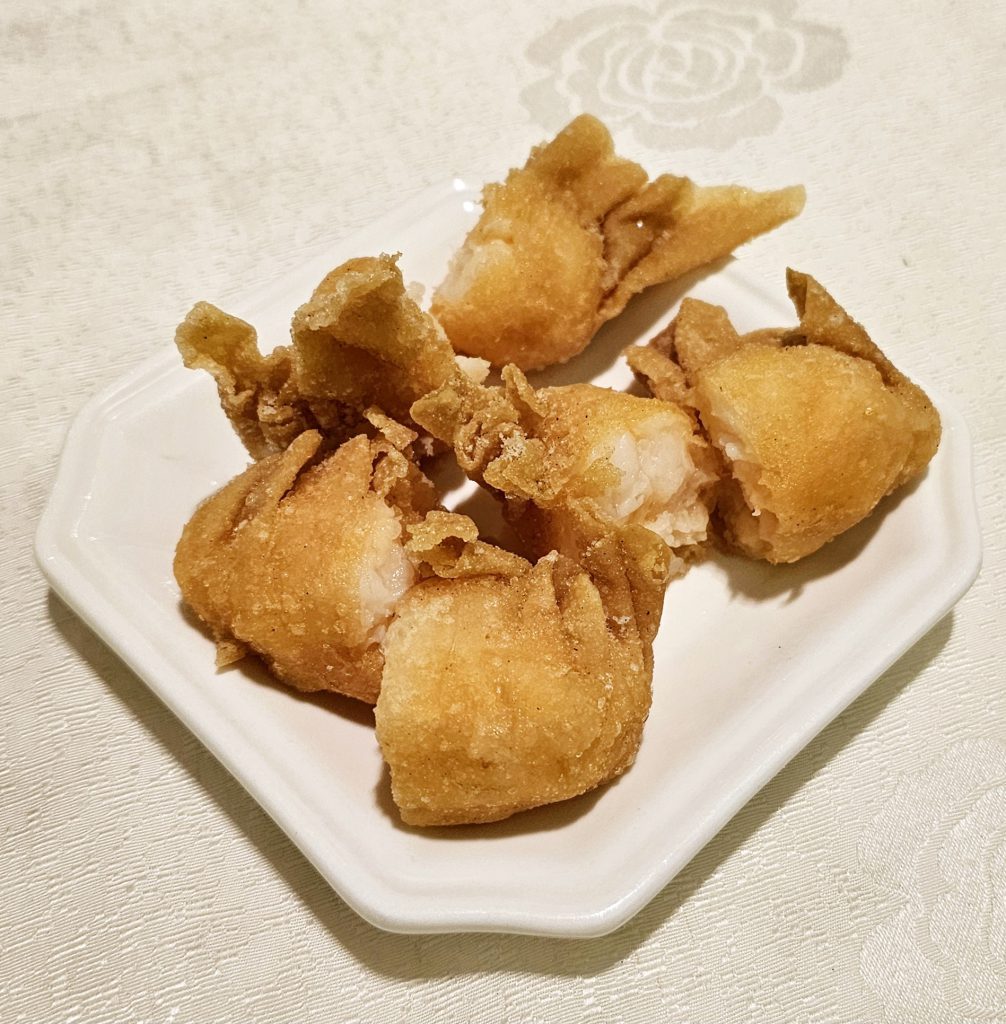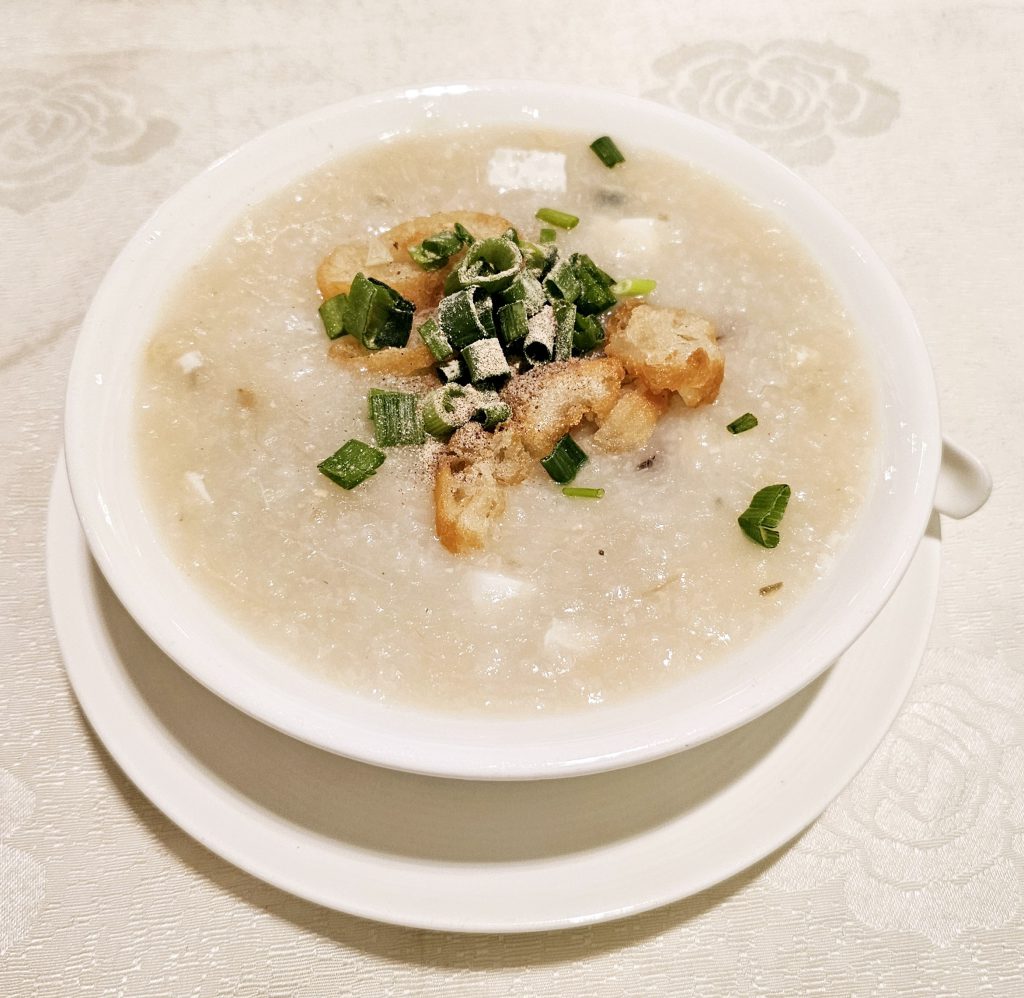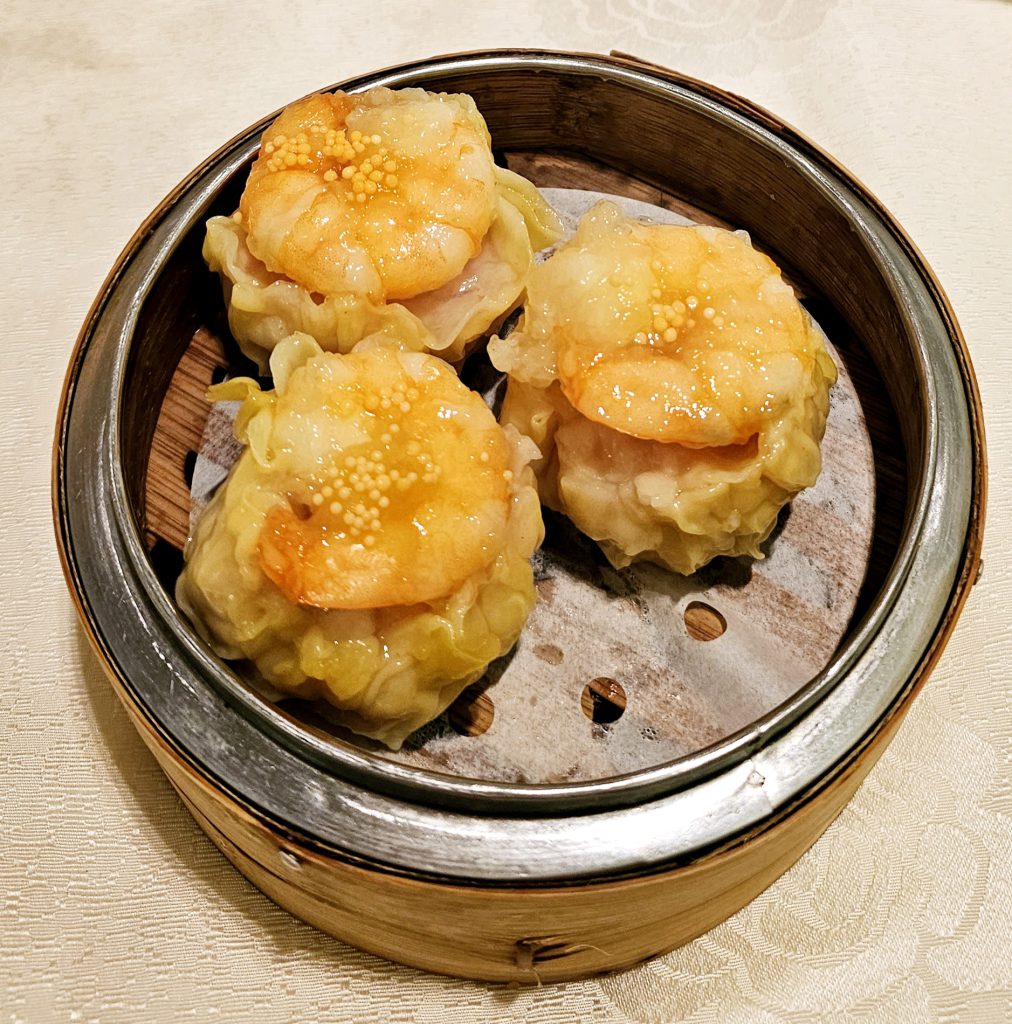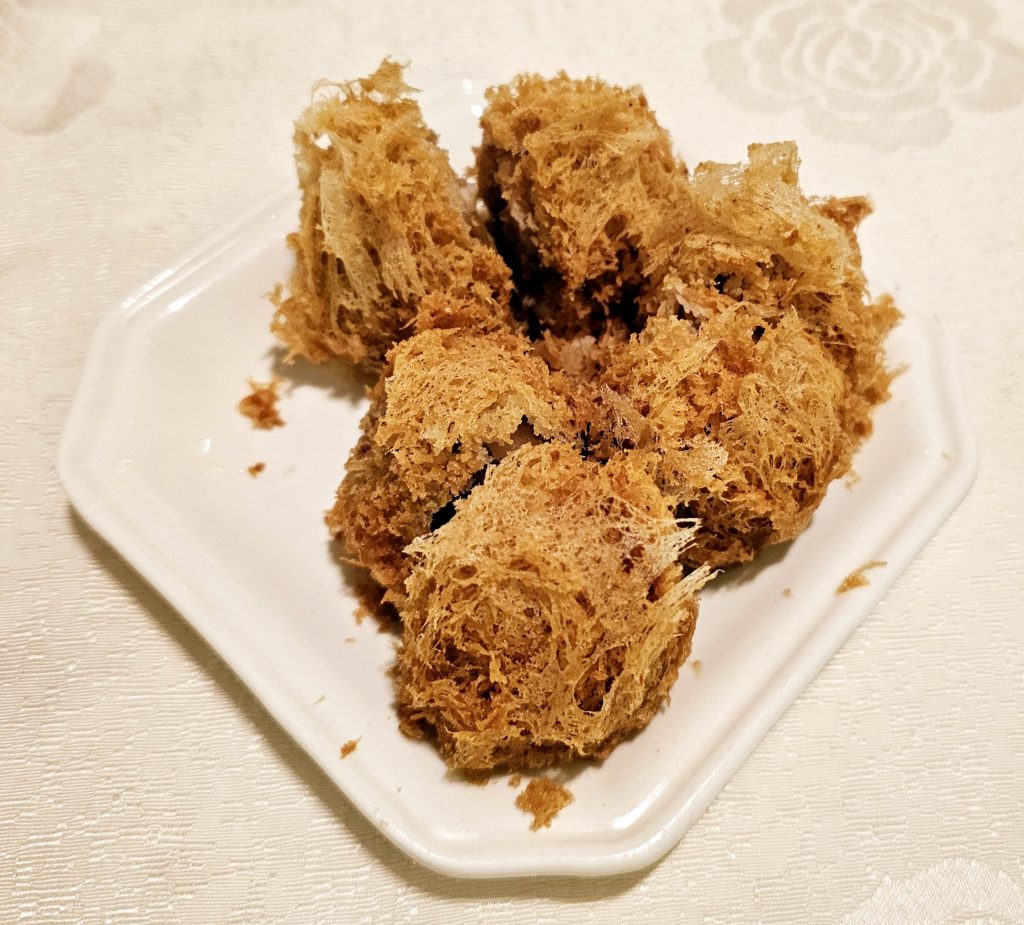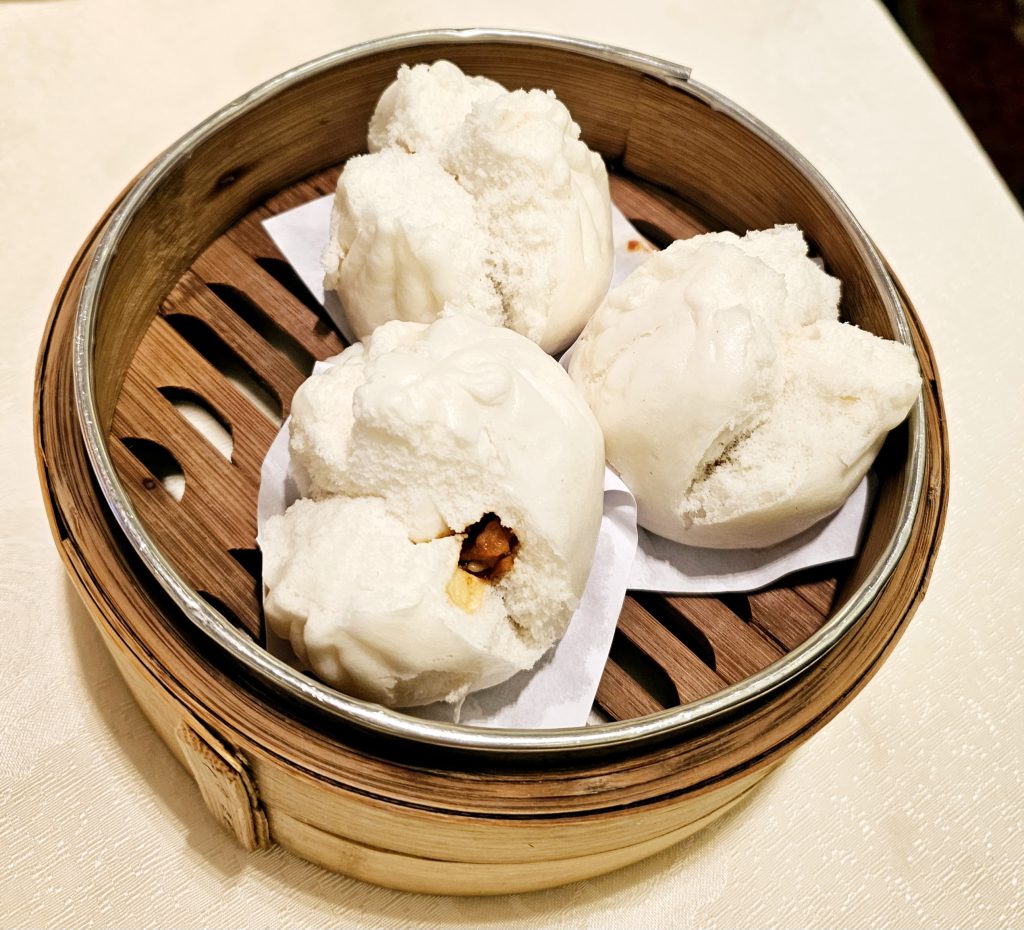 SUNDAY
Another early breakfast with Kepong Auntie and her grand-daughter, who knows I love croissants and who suggested we meet at Blackbixon Cafe, 17 + 17A, Jalan Inai, Off Jalan Imbi, 55100 Kuala Lumpur. Open daily from 8 am. Tel +6017 395 0321 for reservations.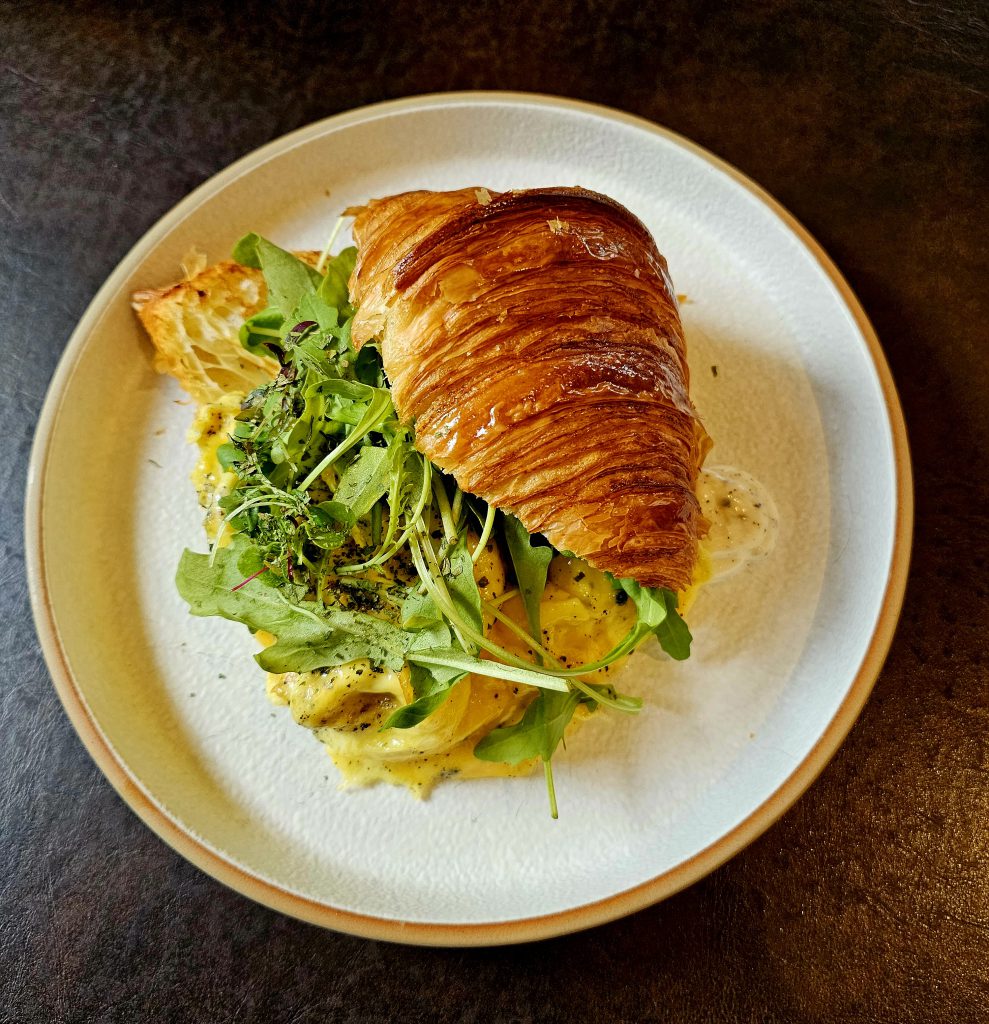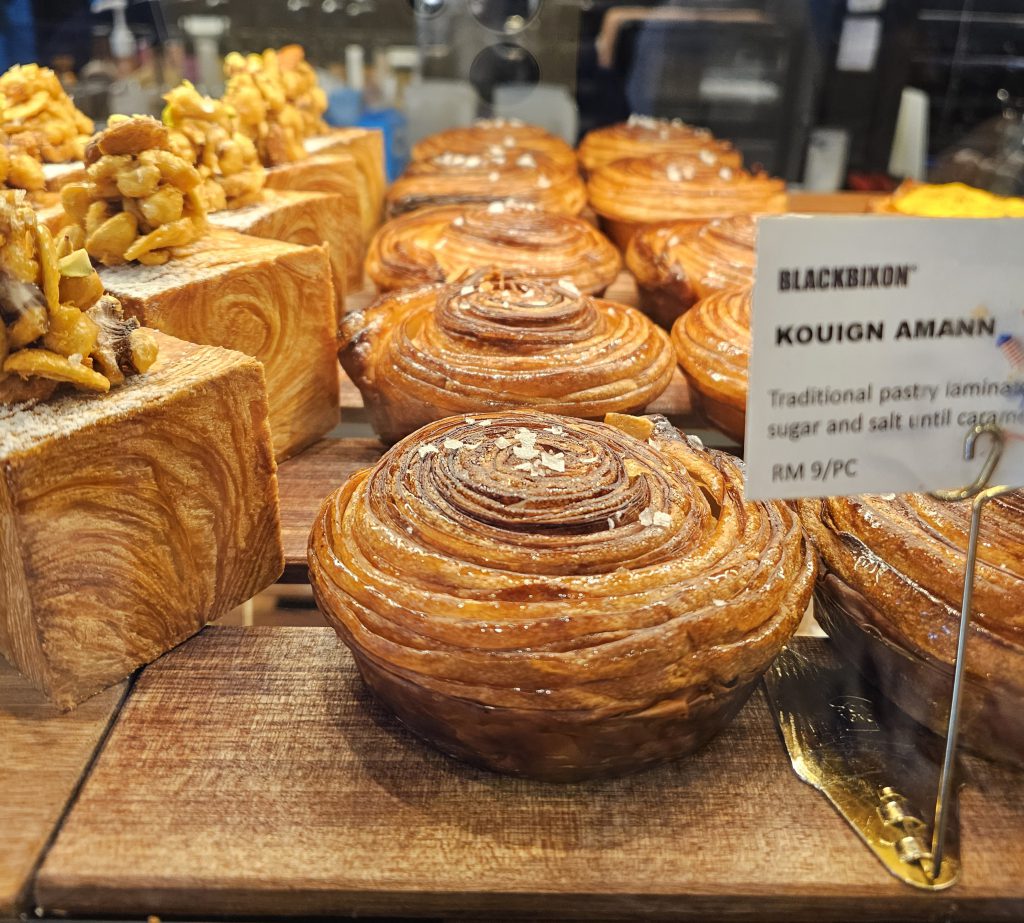 In an exception to my own policy of never putting photos of friends and family on my blog, I am featuring Kepong Auntie because she is 95 years old. When you reach 95 you can get away with many things, including borrowing the giant croissant from a neighbouring table for a photo.
Many years ago there was a fantastic French patisserie at the top of Marylebone High Street called La Patisserie des Reves. Opened by Phillippe Conticini, it had to close due to high rent and business rates. Mr Conticini has now opened another patisserie near me and I had wanted to try their Croissant XXL. Blackbixon has the same idea and they had some this morning which made everyone gasp with delight as they were served.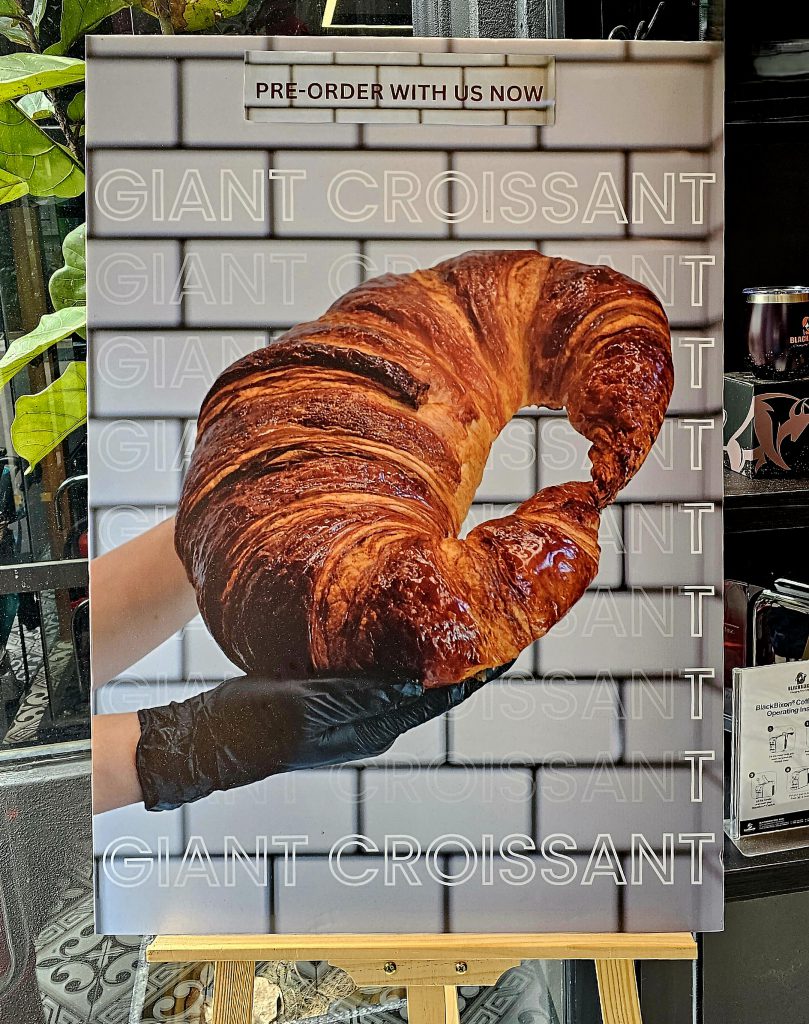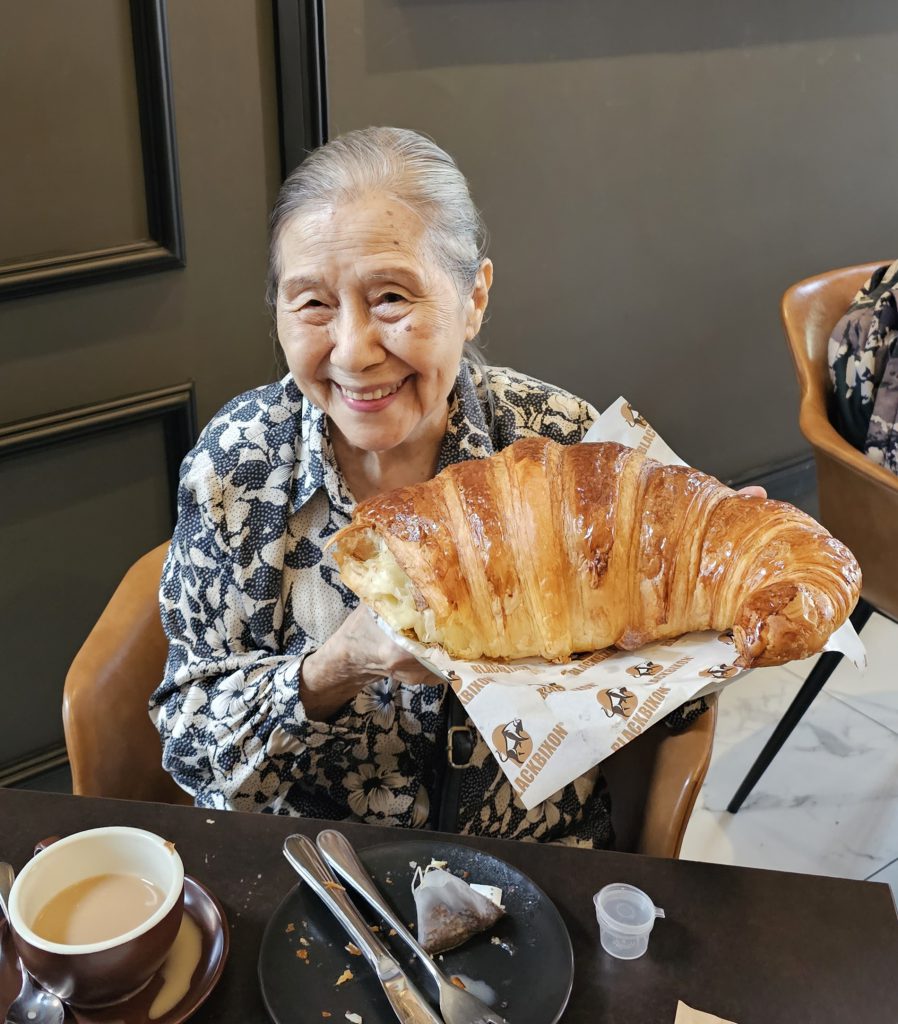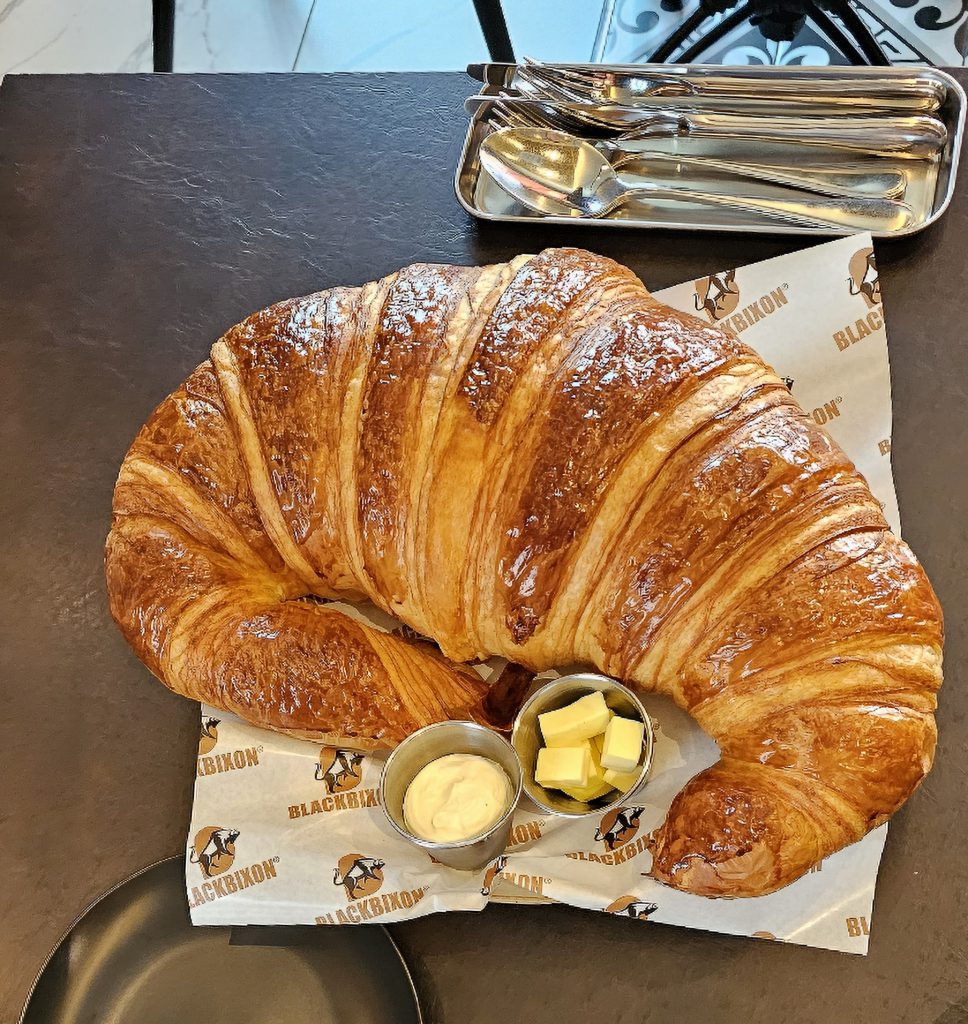 It is late now and I have an extra early start tomorrow. The whole apartment block has to undergo an electrical safety check (required once every two years) so I need to leave from 8am when the electricity supply will shut down. Goodnight from Kuala Lumpur. I am going to charge all my electrical devices now…