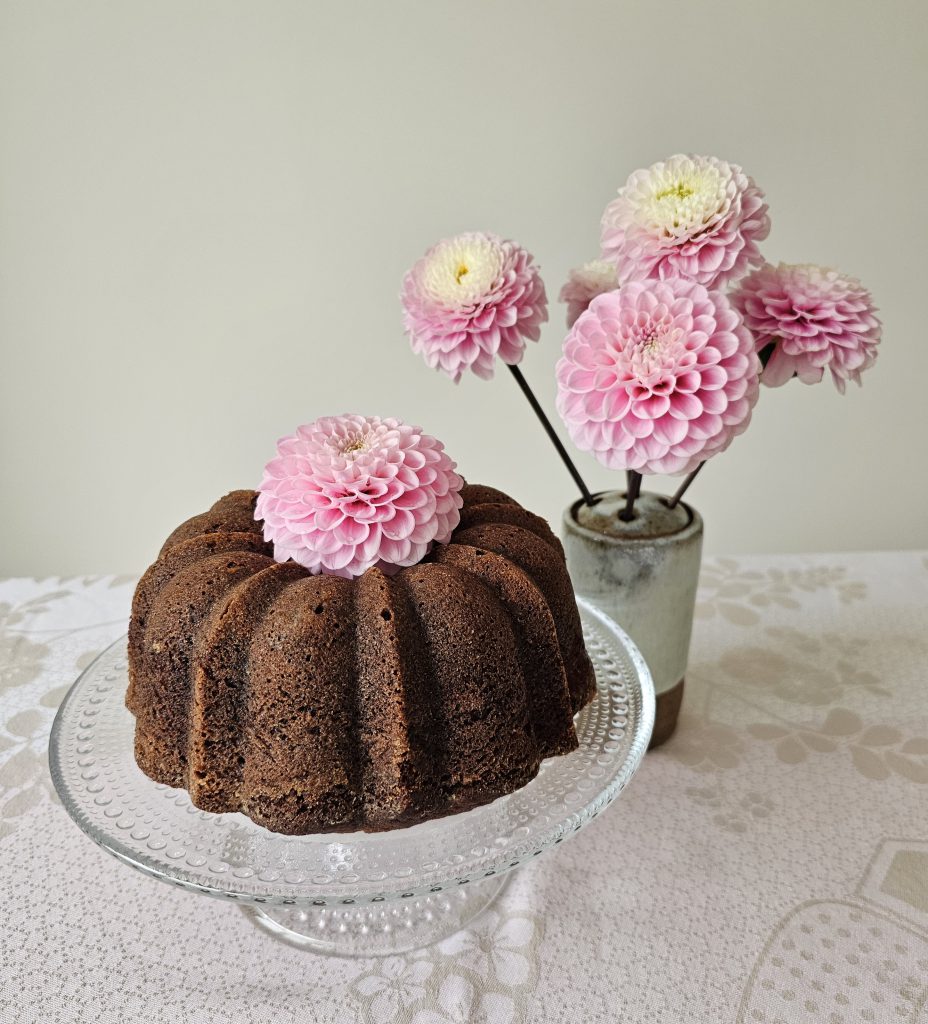 Rain stopped play.
Having nurtured some bananas to the point of perfect ripeness to make more banana ice cream, the weather turned and it is now not sunny. The forecast is rain for the next few days, which shouldn't surprise us. It is an in-joke. We roll our eyes and say: of course it's raining…it's a Bank Holiday weekend.
Inspiration for what to do with the bananas came from King's Boy, who had just sent a lovely message: Mum made your banana chocolate cake and it tastes divine! Please post more chocolatey desserts!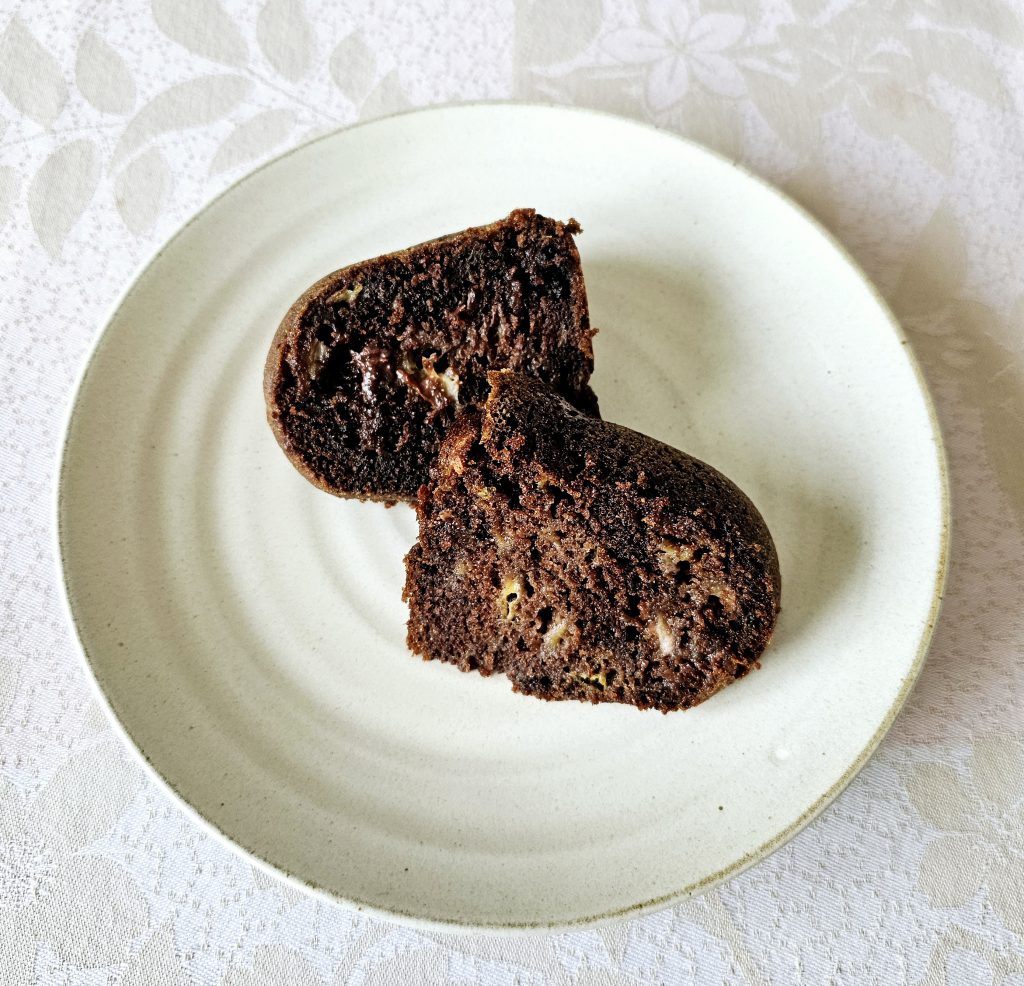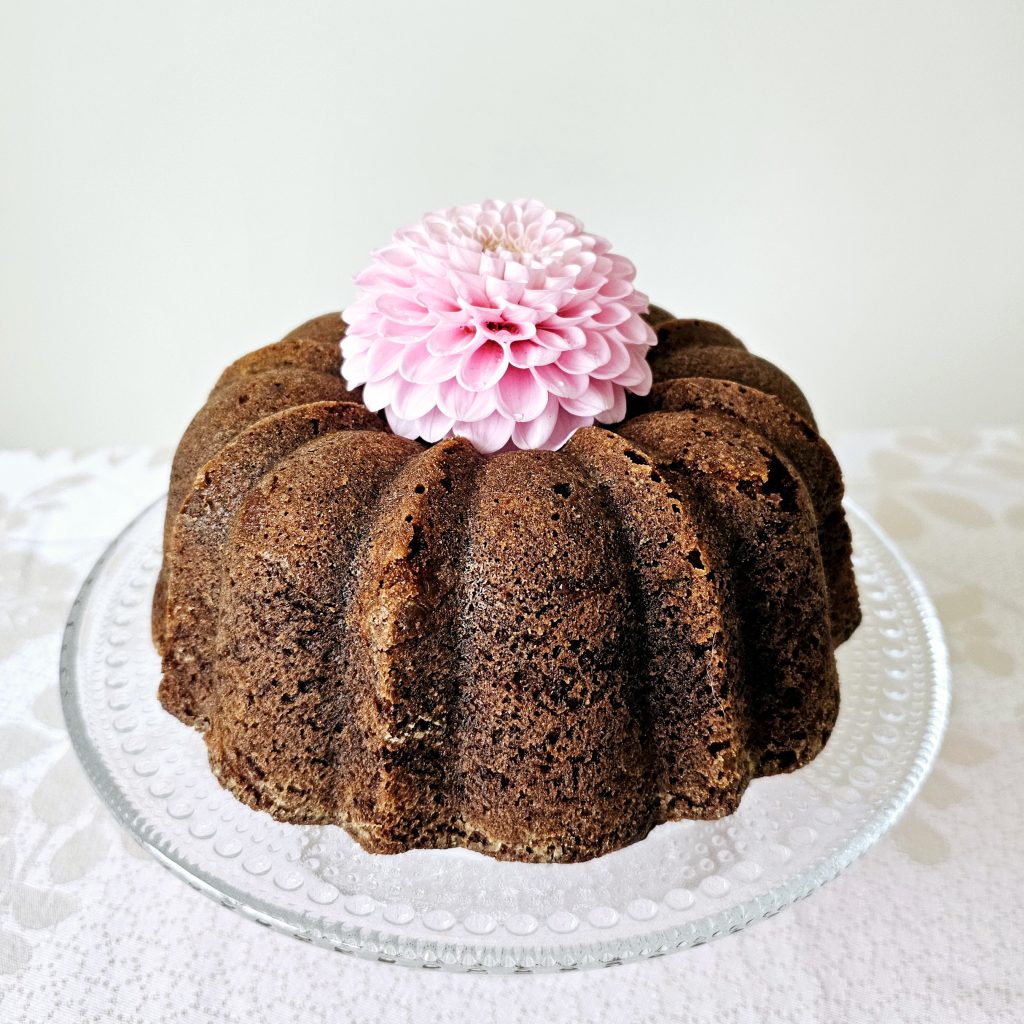 The only way to make something more chocolatey is to add more chocolate. Given that I have many banana cake recipes on my blog, one more will not hurt. This one has added cocoa powder, milk chocolate chips and chocolate extract. If you really love chocolate, you could serve it with chocolate custard or chocolate ice cream, although I served it plain when my neighbours come round for tea today.
A note on ingredients: I now use white spelt flour instead of plain white (wheat) flour, the cocoa powder and chocolate chips are from Callebaut and the chocolate extract is from Little Pod.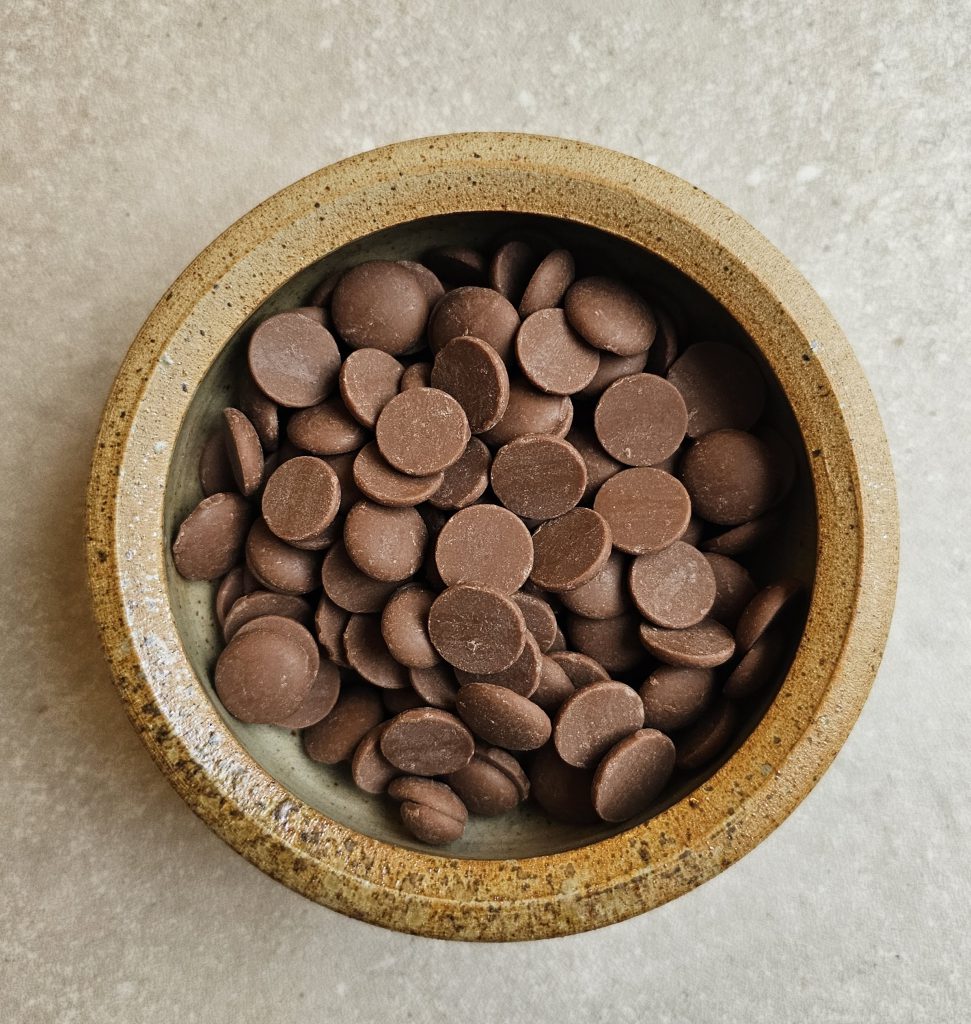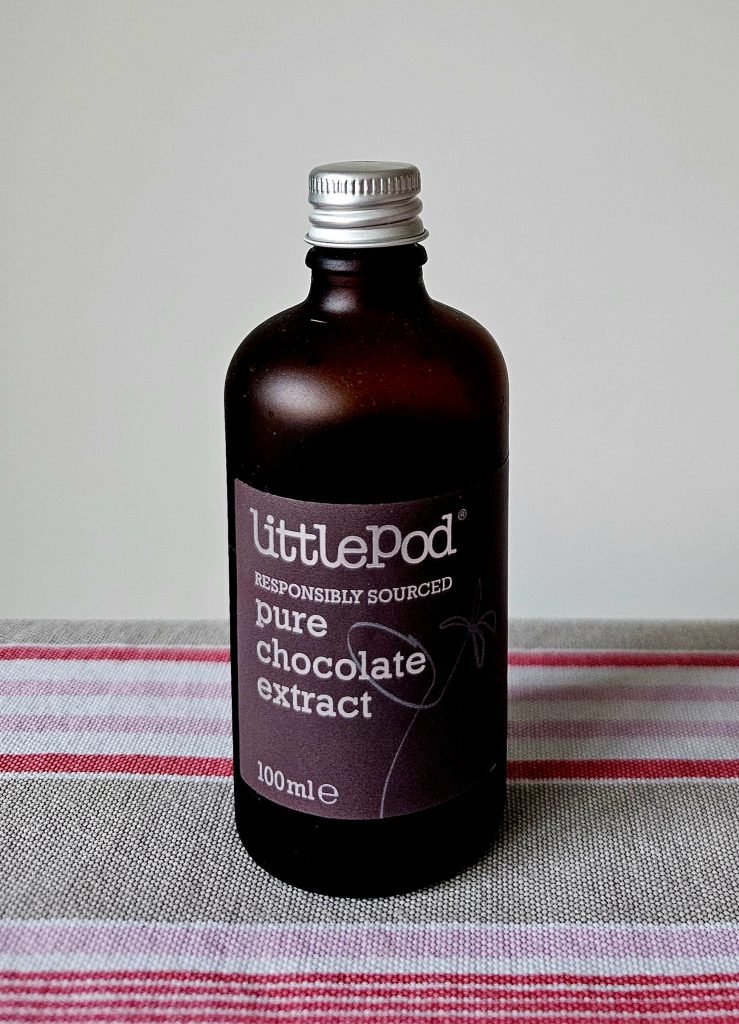 For the Bundt:
125 g unsalted butter, softened
110 g golden caster sugar
2 large eggs, beaten
300 g bananas (peeled weight), lightly crushed
100 g milk chocolate chips
160 g plain flour
15 g cocoa powder
2 teaspoons baking powder
½ teaspoon bicarbonate of soda
¼ teaspoon fine sea salt
1 teaspoon chocolate or vanilla extract
10 g each softened butter and cocoa powder to line the Bundt pan
You will need a 6 Cup Anniversary Bundt Pan. The cake can also be made in a 2 pound / 900 g loaf tin.
How to Make:
Preheat the oven to 170°C/ 150°C fan.
Brush 10 g of softened butter evenly over the entire inside of the Bundt pan, taking care to fill every corner.
Sift over 10 g of cocoa powder, moving the pan around to coat evenly. Remove the excess cocoa by turning the pan upside down and giving it a tap (do this over a sink). Set the pan aside.
Sift the flour, cocoa, baking powder, bicarbonate of soda and salt into a large bowl and set aside.
In a large mixing bowl (I used a KitchenAid with a flex edge beater), beat the butter and sugar until lighter in colour and texture.
Add in the flour mixture and eggs. Beat on a low speed for 20 seconds, until you get a smooth batter.
Add the bananas and vanilla / chocolate extract. Beat for another 20 seconds on a low speed.
Remove the mixing bowl from the stand mixer and fold in the chocolate chips by hand, making sure these are evenly distributed.
Pour the cake mixture into the Bundt pan and bake in the preheated oven for 55 minutes, or until the cake bounces back when touched. A metal skewer inserted in the centre should come out clean.
Leave the cake to cool slightly in the tin before turning out onto a wire cooling rack to cool completely.
The cake will slice into eight thin and eight thicker pieces – perfect for a sharing with neighbours and any child (of any age) wandering about the house.
I have never grown dahlias before but the bulbs I planted earlier from Farmer Gracy have bloomed nicely