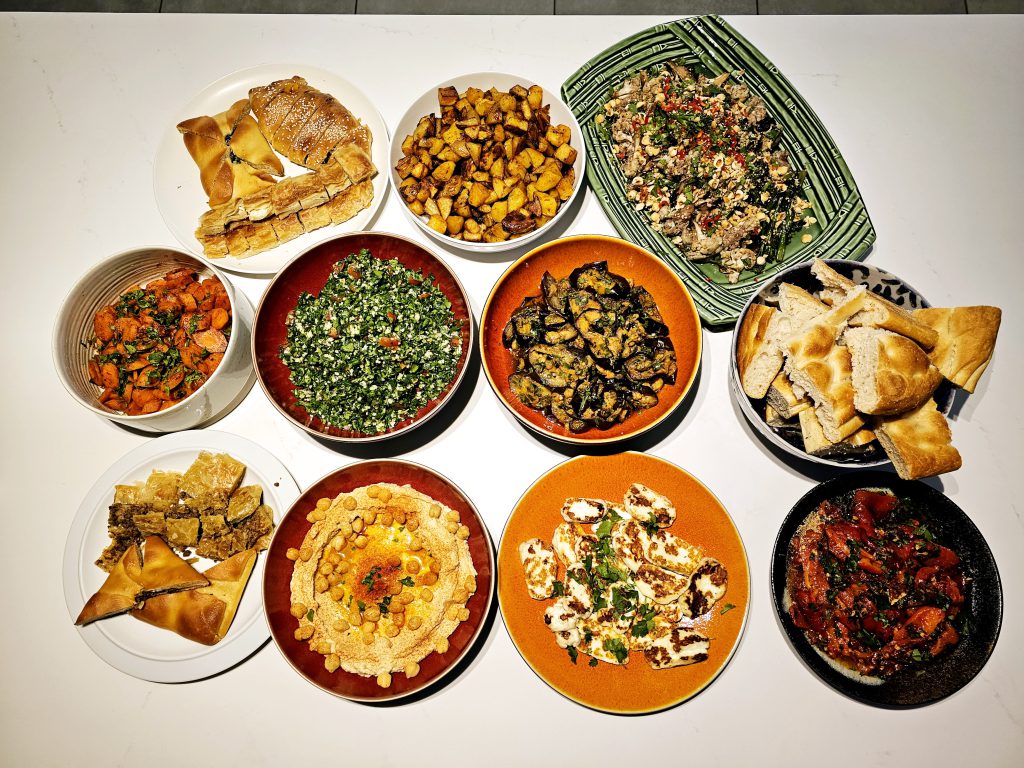 What a great evening for our family to have a communal dinner. With our combined faith and cultural backgrounds we are celebrating both Passover and Easter. Over in Malaysia, Cousin A and Kepong Auntie went to visit the grave sites of our extended family as it is the Chinese Ching Ming Festival, where we remember our ancestors. It was also Brasenose Girl's birthday yesterday. So it is a Happy Everything dinner where we have multiple reasons to celebrate life and Spring and the gathering of those whom we love around the dinner table.
The first I did this morning was to sharpen my knives. The first thing I did yesterday morning was to work out the menu, which we wanted to keep mainly vegetarian. I shared the workload with Junior 2. I made Carrot Salad with Cinnamon, Aubergine in Charmoula, Grilled Red Pepper Salad and a Roasted Cauliflower Salad. The recipes for the first three dishes are here and the cauliflower salad recipe is below.
Junior 2 made Hummus, Tabouleh, Harissa Roasted Potatoes, and sliced and grilled two blocks of haloumi cheese. We roped in Junior 1 to bring in some flatbreads and pastries as he lives near Green Lanes, home to multiple Turkish and similar ethnic restaurants and food shops.
Carrot Salad with Cinnamon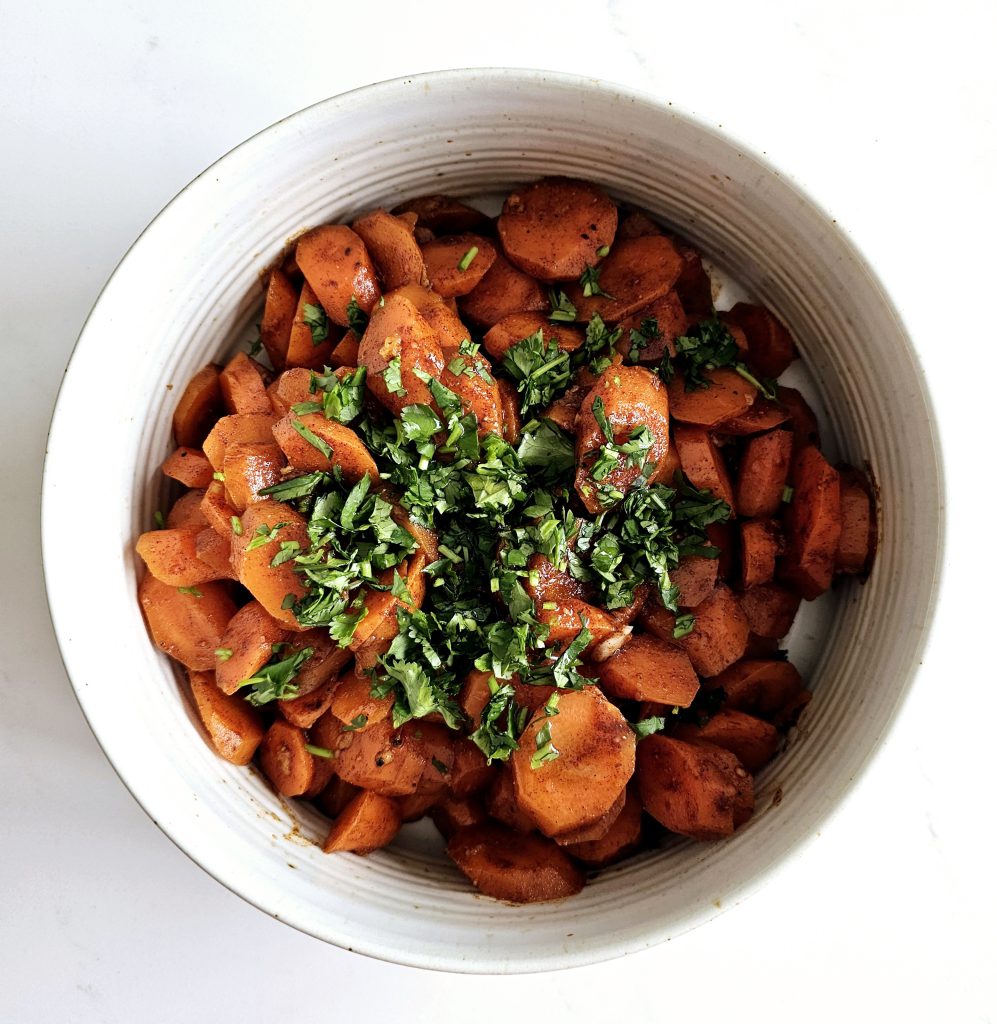 Aubergine in Charmoula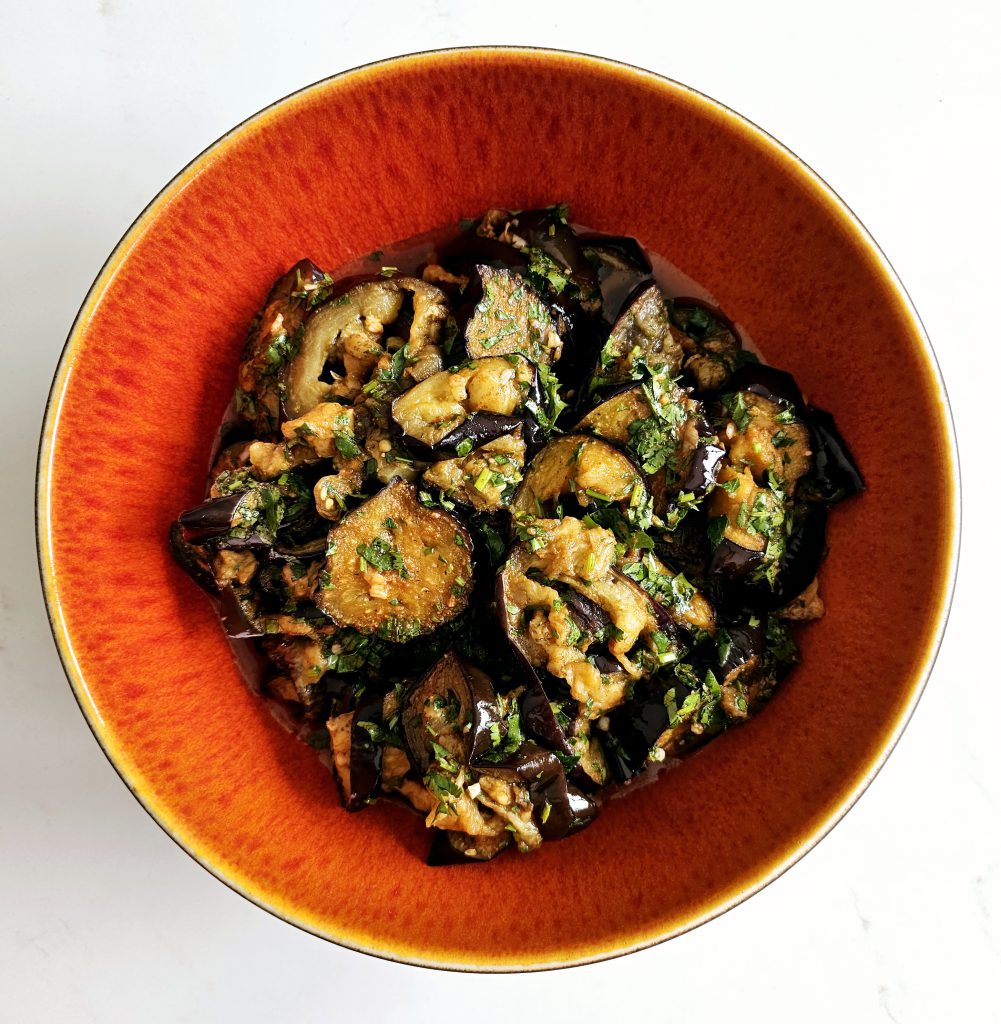 Grilled Red Pepper Salad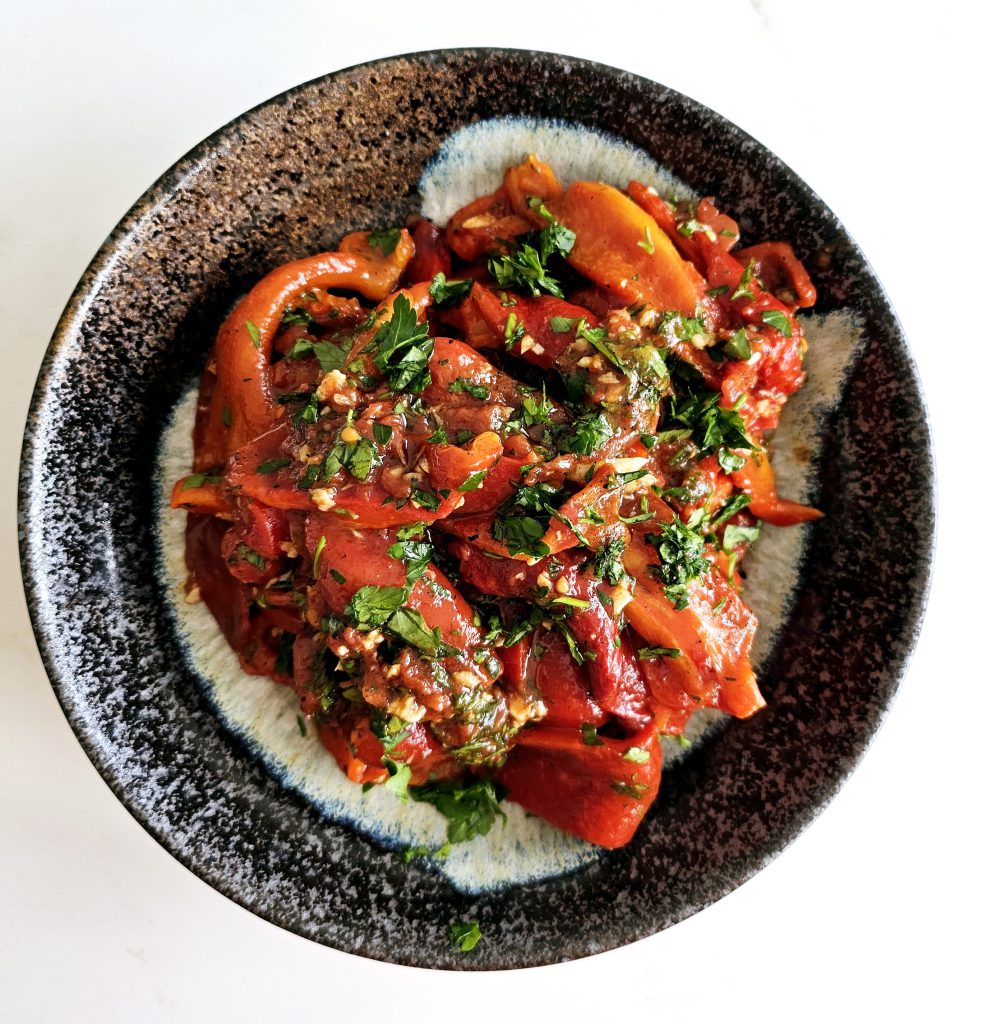 Roasted Cauliflower Salad (recipe follows)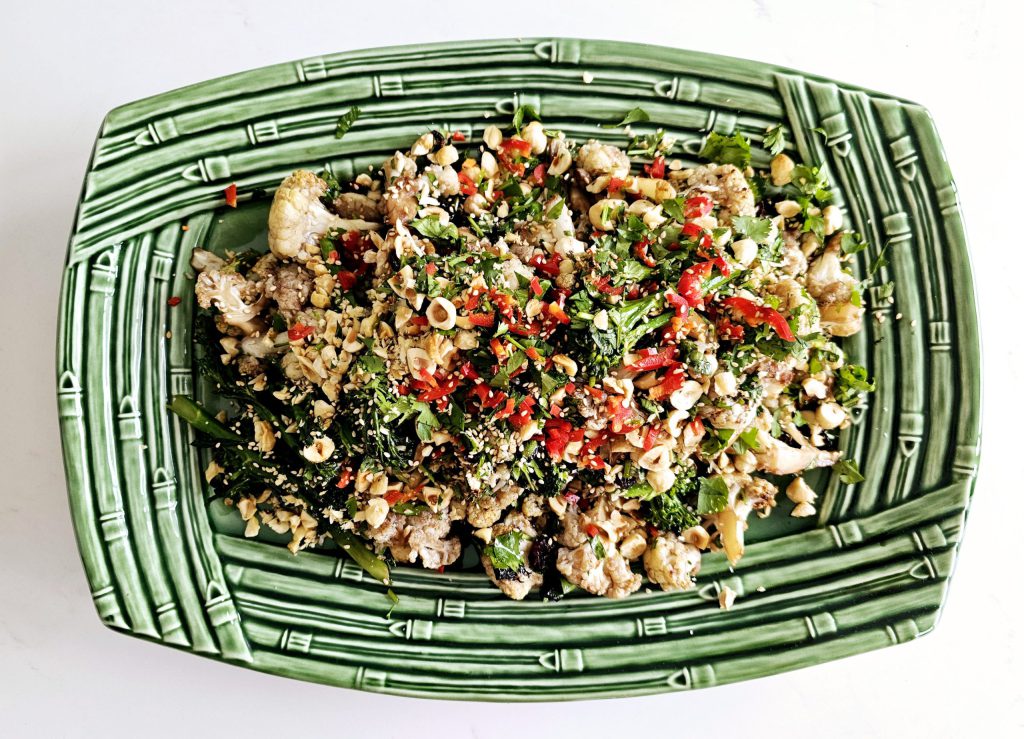 For the Salad:
900 g trimmed cauliflower florets + cauliflower leaves, if any
300 g trimmed tender stem broccoli florets
3 tablespoons pomegranate molasses
1 tablespoon toasted sesame oil
2 tablespoons dried sour cherries
2 tablespoons dried cranberries
60 g toasted hazelnuts, chopped
30 g fresh coriander, chopped
2 teaspoons toasted sesame seeds
1 fresh red chilli, deseeded and chopped
salt and ground back pepper to taste
olive oil for roasting
How to Make:
Preheat the oven to 220ºC/200ºC fan.
Place the cauliflower on a roasting pan and drizzle over a good quantity of olive oil. Sprinkle on some fine sea salt and ground black pepper.
On a separate roasting pan do the same with the tender stem broccoli and cauliflower leaves.
Roast the broccoli and cauliflower leaves for around 8 minutes, until they are slightly charred around the edges.
Roast the cauliflower for around 15 minutes, until it is slightly charred around the edges.
Whilst the vegetables are roasting, place the pomegranate molasses, sesame oil, dried sour cherries and cranberries in a large mixing bowl. Chop the hazelnuts, coriander and chilli. Leave aside.
As soon as each vegetable is cooked, add them to the mixing bowl. Toss everything together and place on a serving plate.
Garnish with the hazelnuts, coriander, chilli and sesame seeds.
Hummus and Tabouleh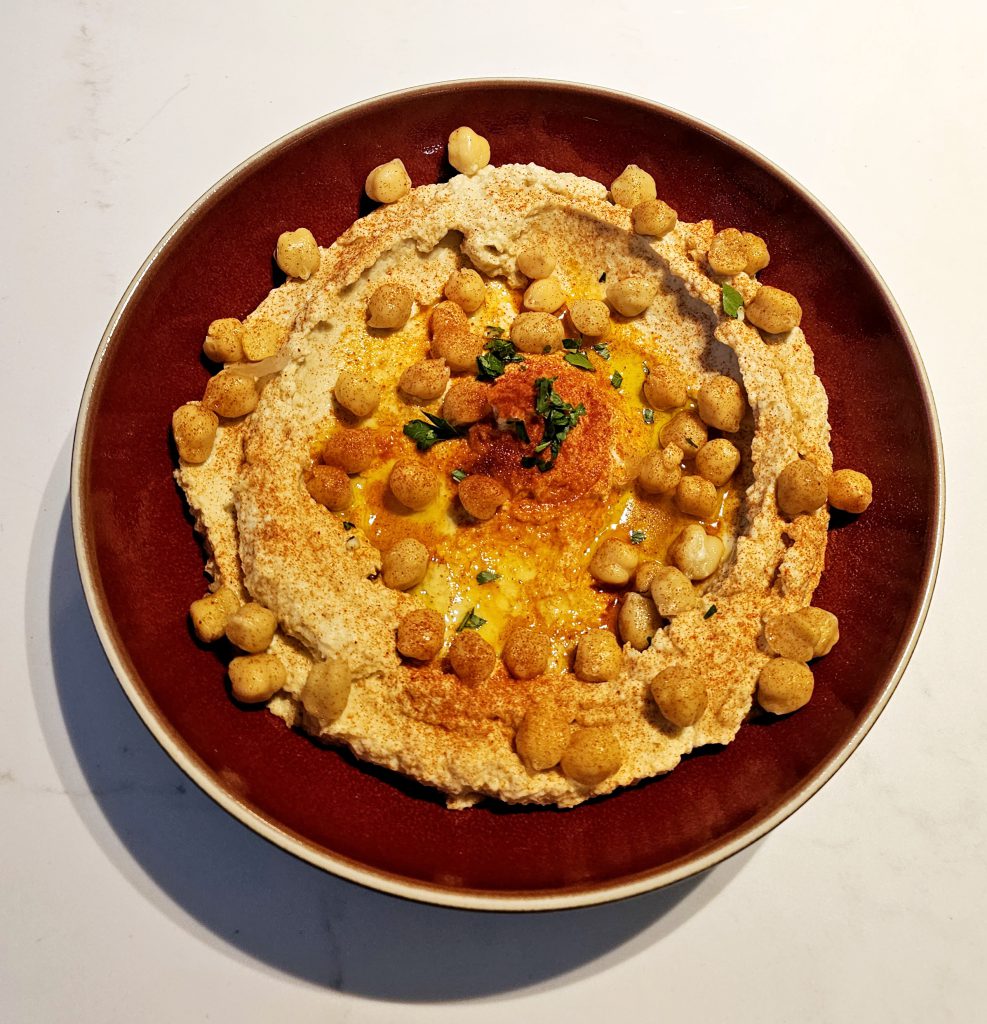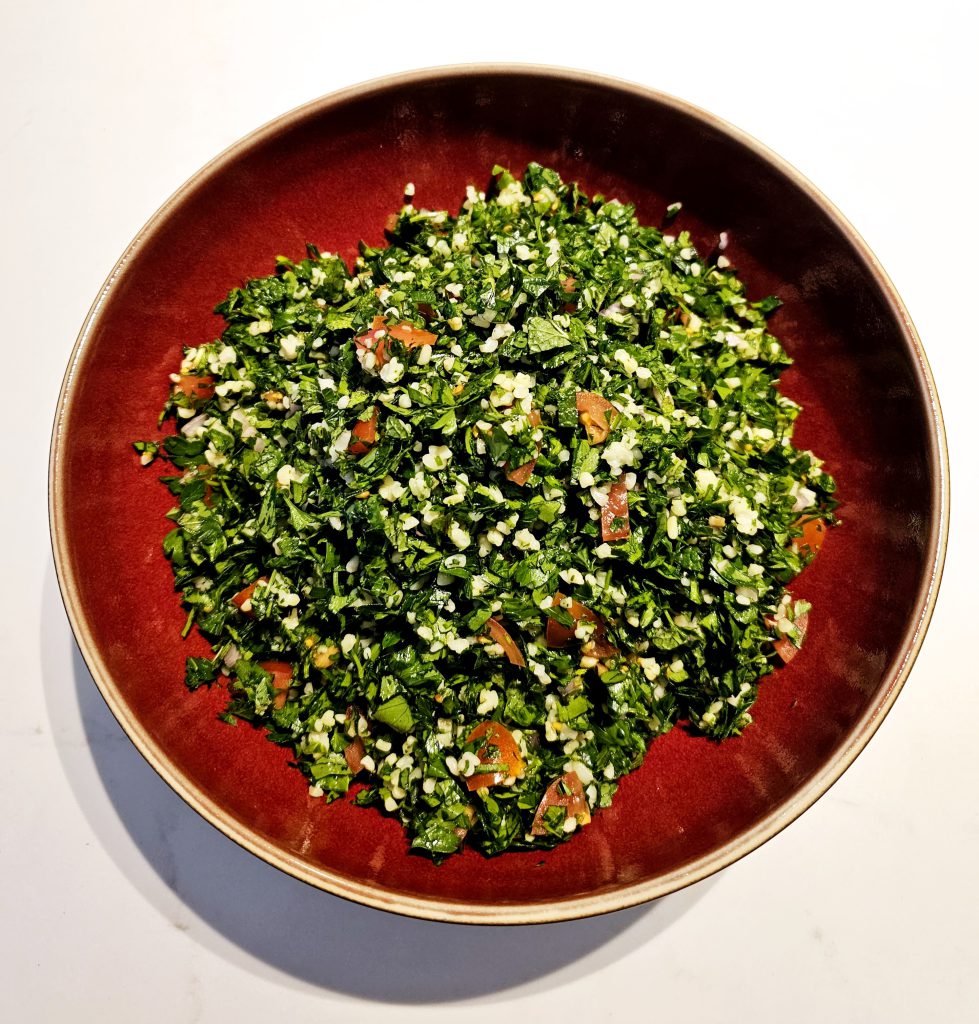 Cod fillet in a 'sandwich' of sliced sweet peppers, preserved lemons and fresh coriander. Roast in an oven at 180ºC/ 160ºC fan until the fish feels firm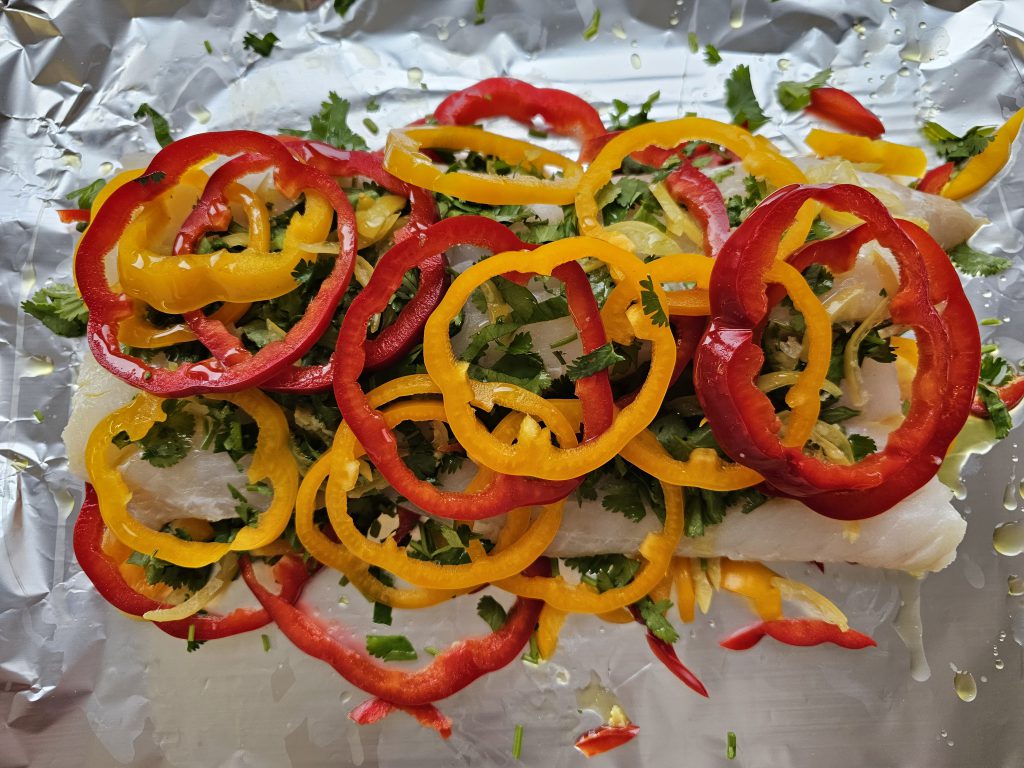 Dessert was sliced oranges in vanilla: Slice the top and bottom off 12 oranges. Place each orange, flat bottom down, on a chopping board. Slice the peel away from the flesh, using even downward strokes. Carefully trim away any remaining white pith. Slice each fruit horizontally into 5 or 6 segments. Place in a salad bowl with 1 tablespoon of vanilla bean paste. Stir through everything and add a few fresh mint leaves before serving.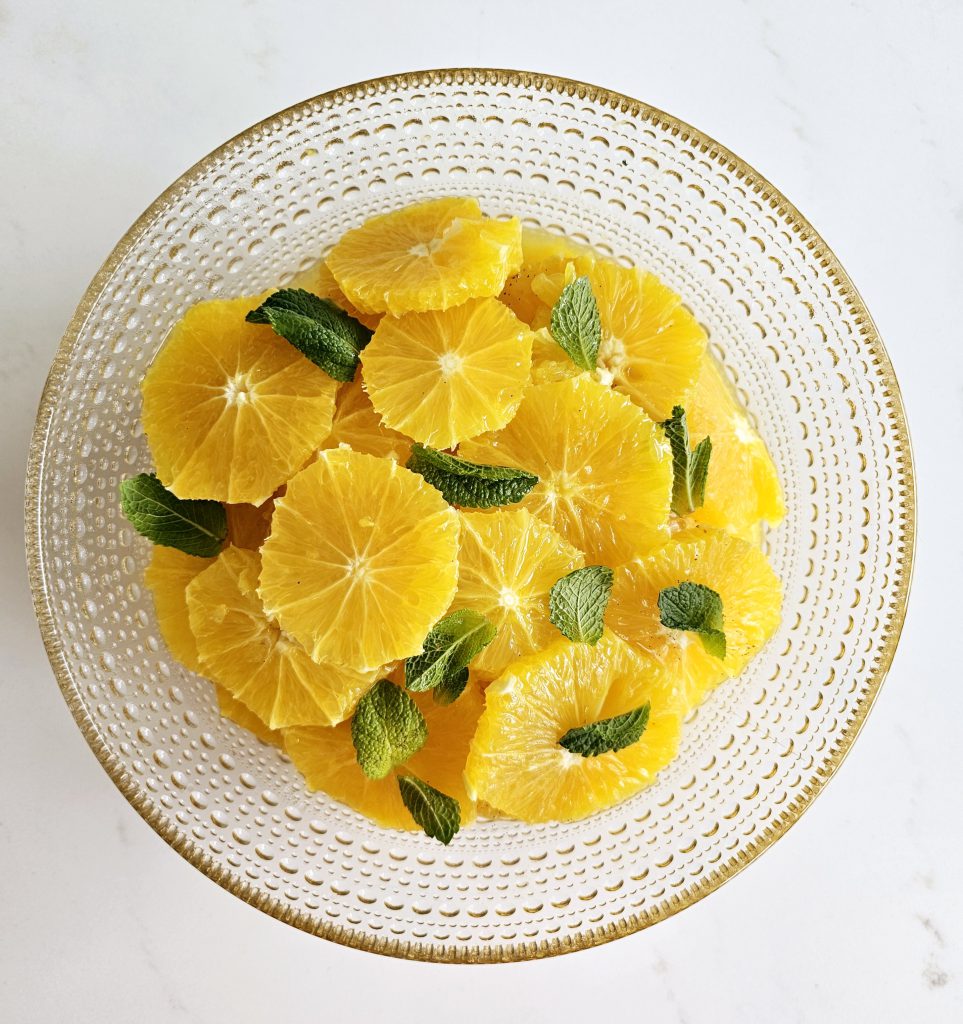 I made another chocolate and olive oil birthday cake (recipe here) because Junior 3 continually urges me to make it, saying it is the best chocolate cake she has ever eaten. It is not even her birthday! Today's frosting was a chocolate ganache, made easily by warming up 150 g each of 70% dark chocolate chips and double cream in a small pot, stirring, cooling then pouring over the top of the bundt. This has almost no sugar compared to the regular cocoa and icing sugar frosting, but we made up for it with the sweet chocolate eggs.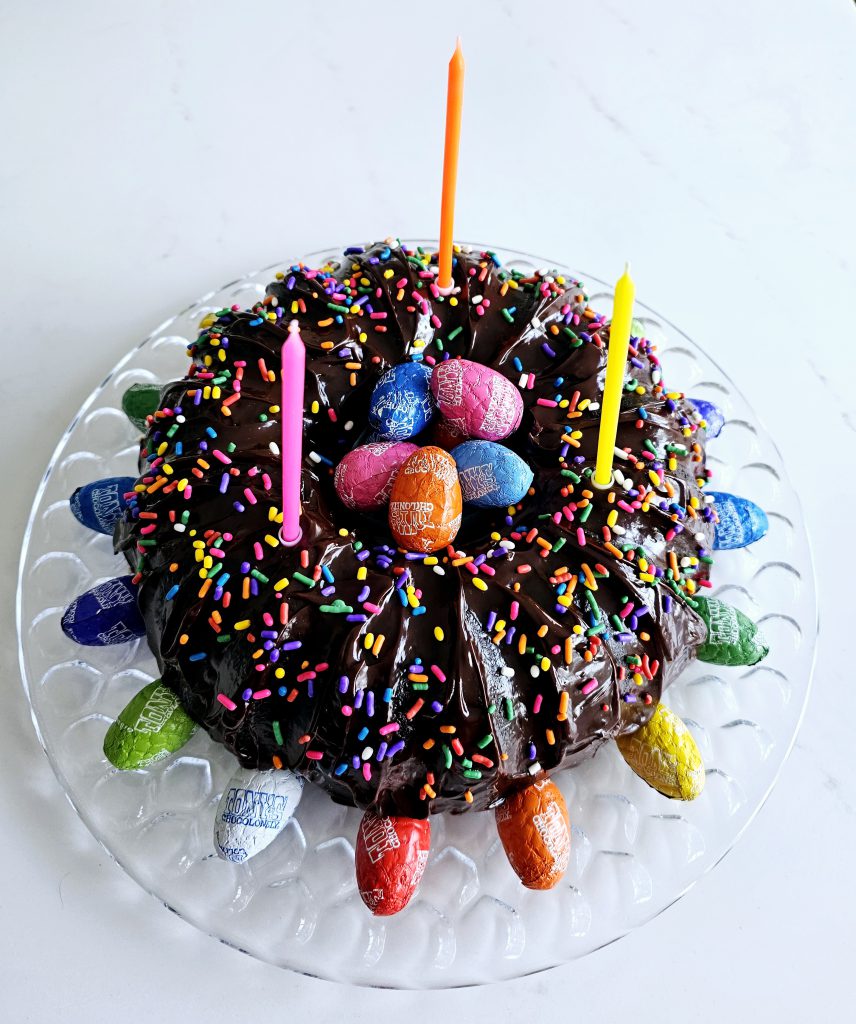 We finished dinner very late, everyone helped with the washing and drying, and there were enough leftovers for a simple meal tomorrow. I will attempt to finish writing up my Singapore notes in the next week or so. For the Easter weekend Mr Gochugaru and I are heading to the Cotswolds to walk, eat and sleep. We are so looking forward to it.
HAPPY EASTER!