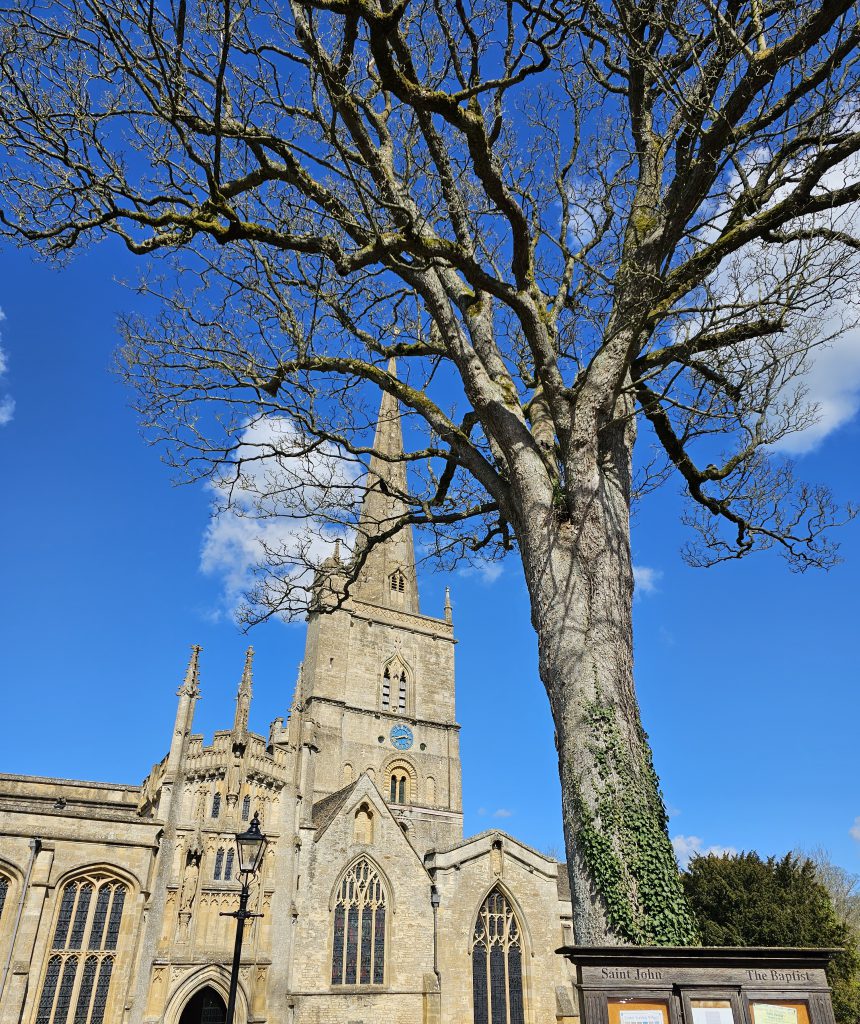 St John the Baptist Church in Burford
When I was in Secondary School, there was a cheerful but serious girl in my class who once declared that 'it always rains on Good Friday, wherever you are in the world, because this is the day that Jesus died on the cross'. This is the story of God coming to earth in the human form of Jesus for the sole purpose of taking on our individual and collective burden of sin. What the cross achieved was a reconciliation, for it takes such a sacrifice to restore the broken relationship between God and man.
For the past 40 years I have made it a point to check the weather on Good Friday to see if it rains. More often than not, here in England, there is some or a lot of rain in April.
But not today.
Today, we had one of the sunniest days in the past six months. This made for an excellent start to our weekend in the Cotswolds. The plan would be to drive up to Oxford, head west to Burford then drive north to Broadway where our hotel is located. In detail: Oxford – Aston Pottery and Gardens – Burford Garden Centre – Burford – Daylesford Organic – Stow-on-the-Wold – The Fish Hotel. Below are brief descriptions of each place we visited.
Besides hand-stencilled pottery, Aston Pottery and Gardens also sells a large range of gifts, with an on-site cafe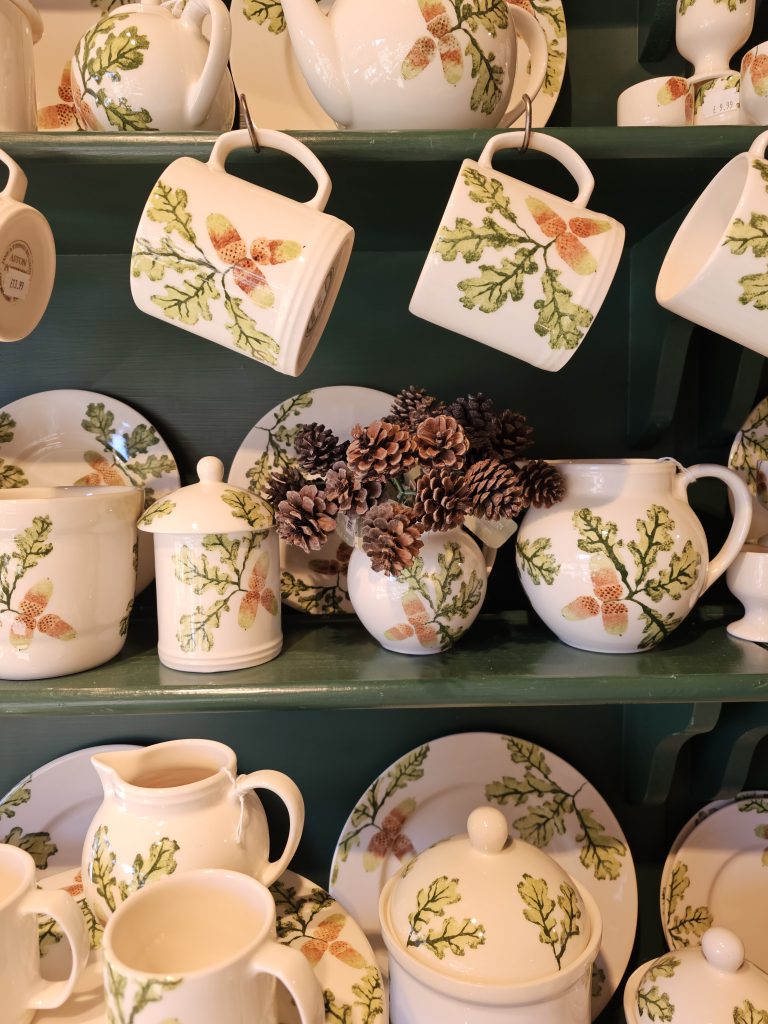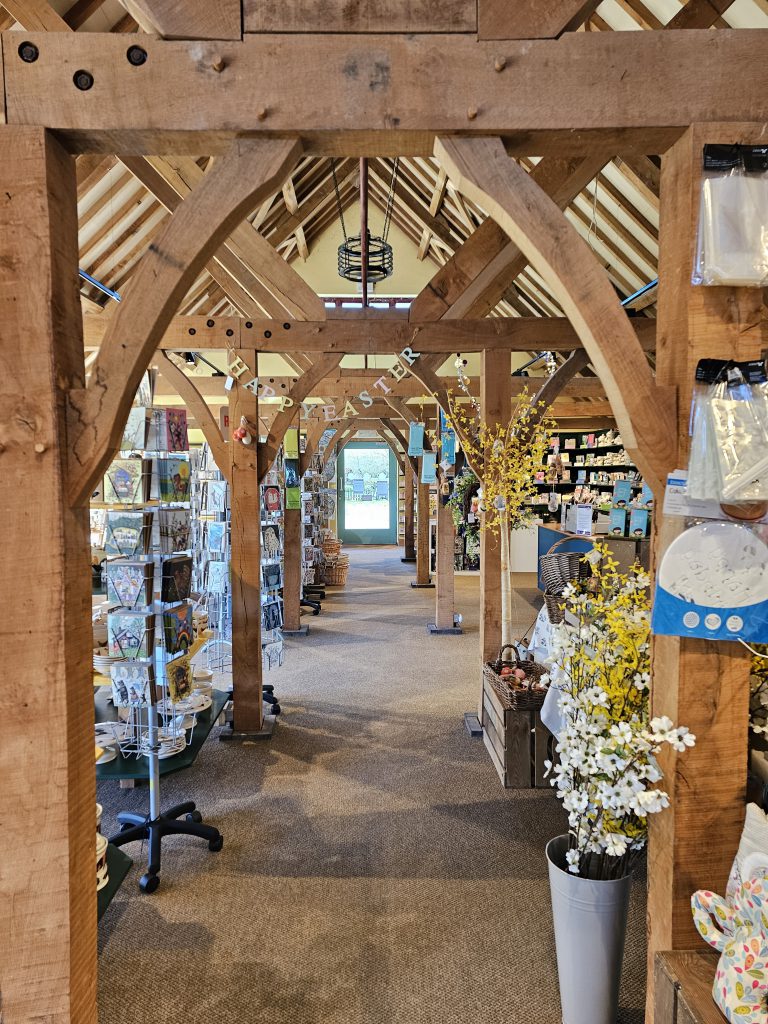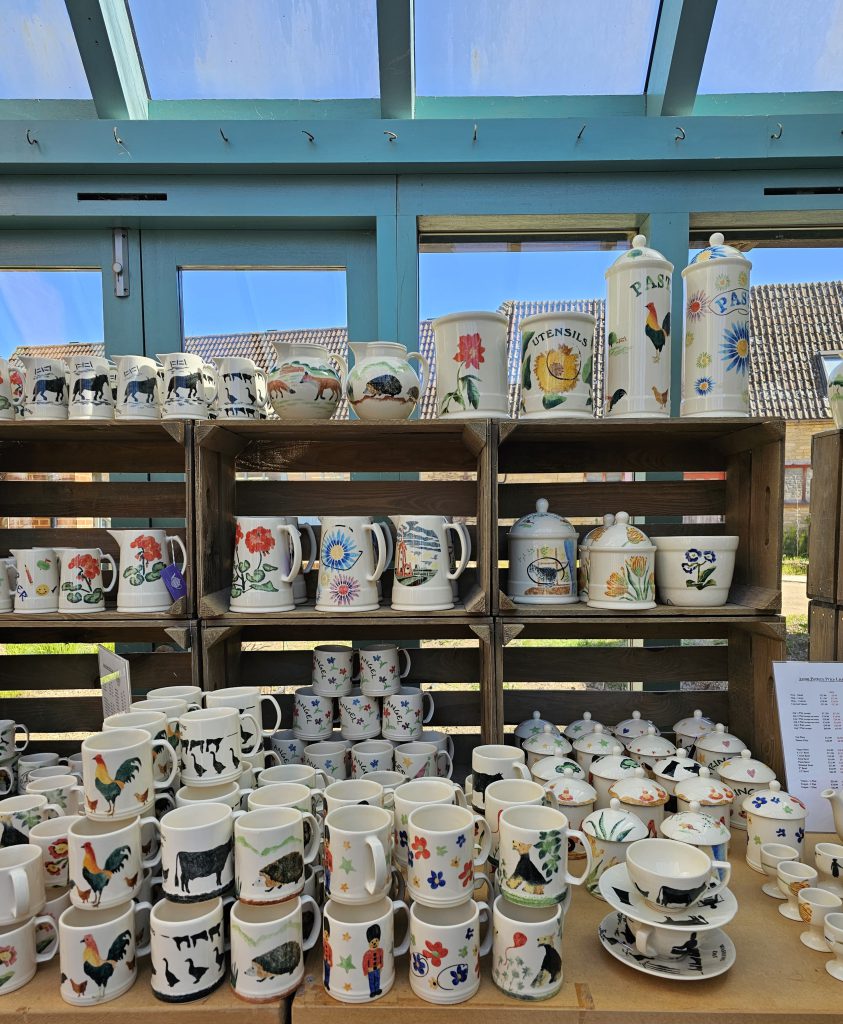 Burford Garden Centre is a stylish storehouse of everything you would need for your home and lifestyle, from furniture to furnishings, stationary to scarves. Its core business is still selling plants and everything associated with gardening. There is a beautiful bookshop next to the garden centre and a cafe on-site. I think this is a great place for family shopping.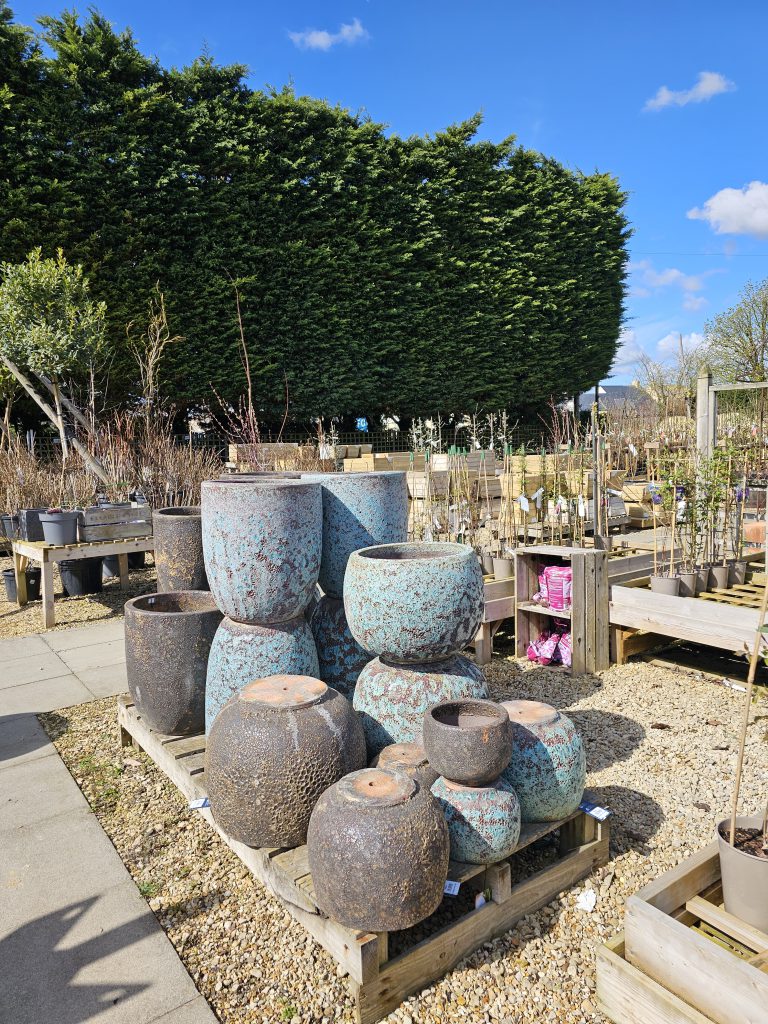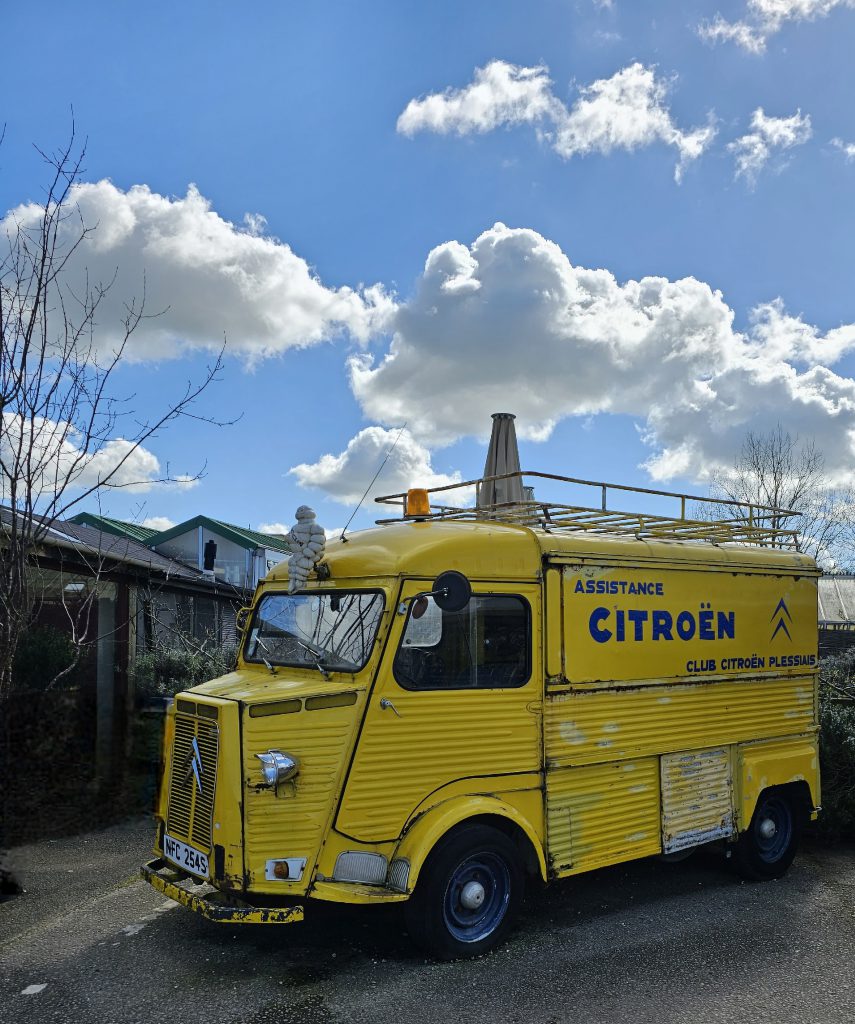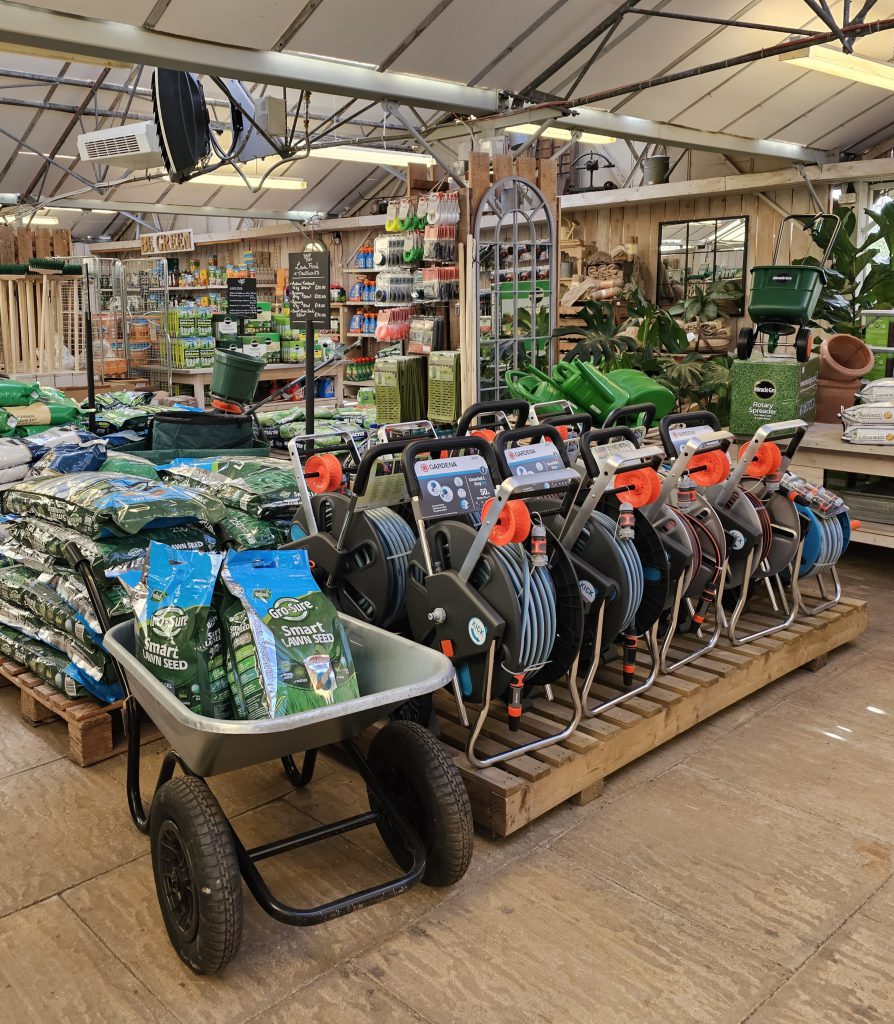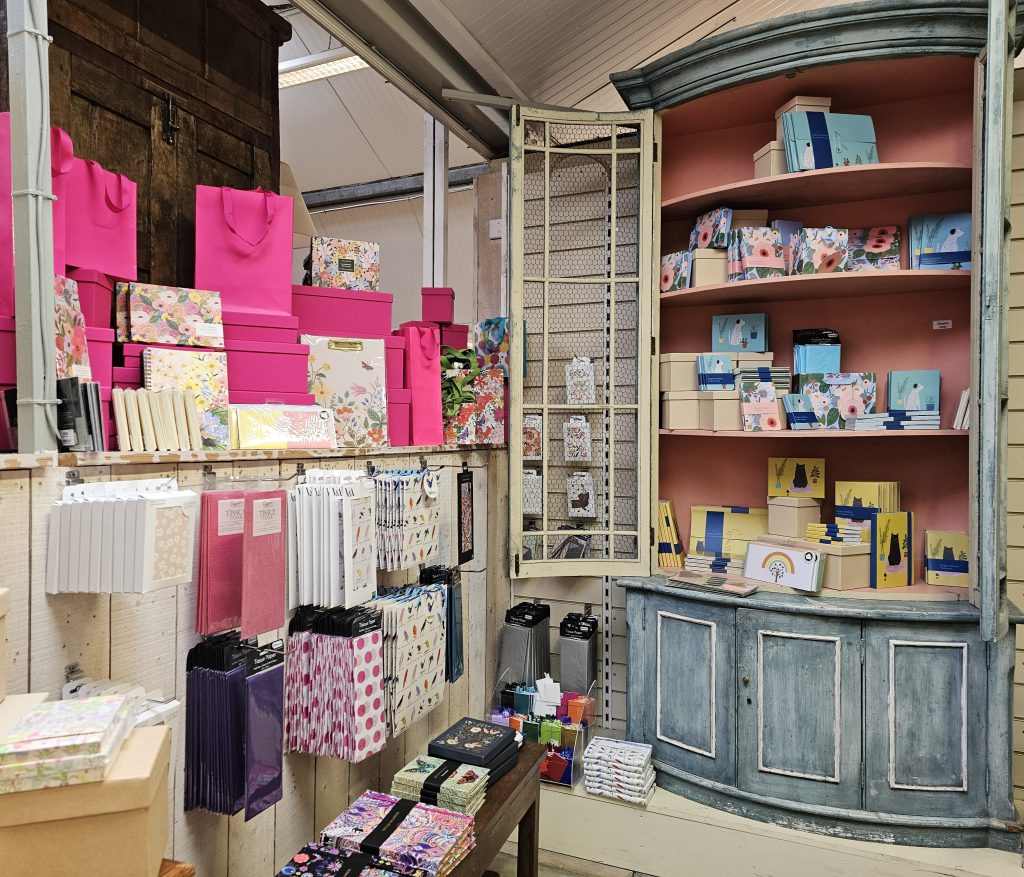 Besides the beautiful church in Burford there were two very interesting shops in this lovely town. The first is the House of Mälu where you can commission your own bespoke leather holdall, from the same atelier that also makes leather bags for some of Italy's top fashion houses.
Speaking to James Watson, who showed me the holdalls, I gathered that there is a racing connection to these bags. I am not familiar with the world of motor racing, so had to research what GTO stands for. The term Grand Turismo Omolgato is Italian in origin, and refers to road-racing vehicles which are not designed as one-offs. The class of cars have at least limited production and are open for public sales. Maybe it's something like going down to the Ferrari showroom and saying you want a fast car, not for parking outside Harrods in Knightsbridge but for racing cross country over rough terrain.
More interesting was the fact that Mr Watson told me that his great, great, great grandfather started A.S. Watsons, the renowned pharmacy chain in East Asia. More about it here, but it was so much more engaging to hear from a family member.
Some of Burford's more interesting buildings (top) and James Watson with the GTO holdalls (bottom)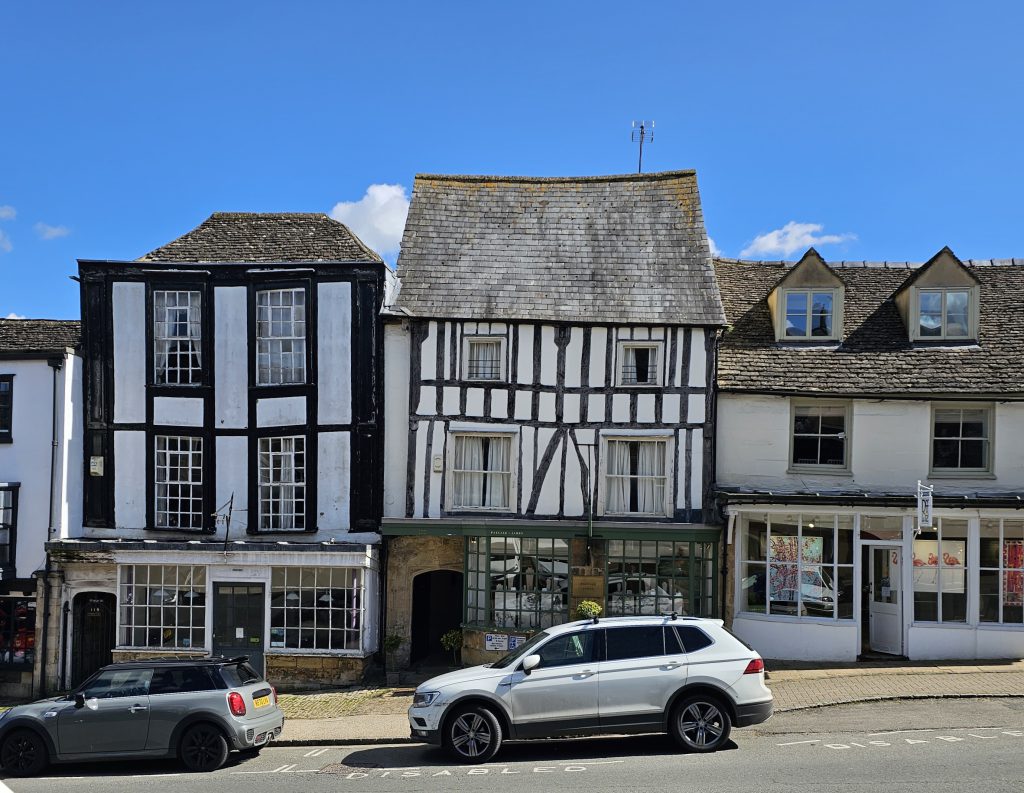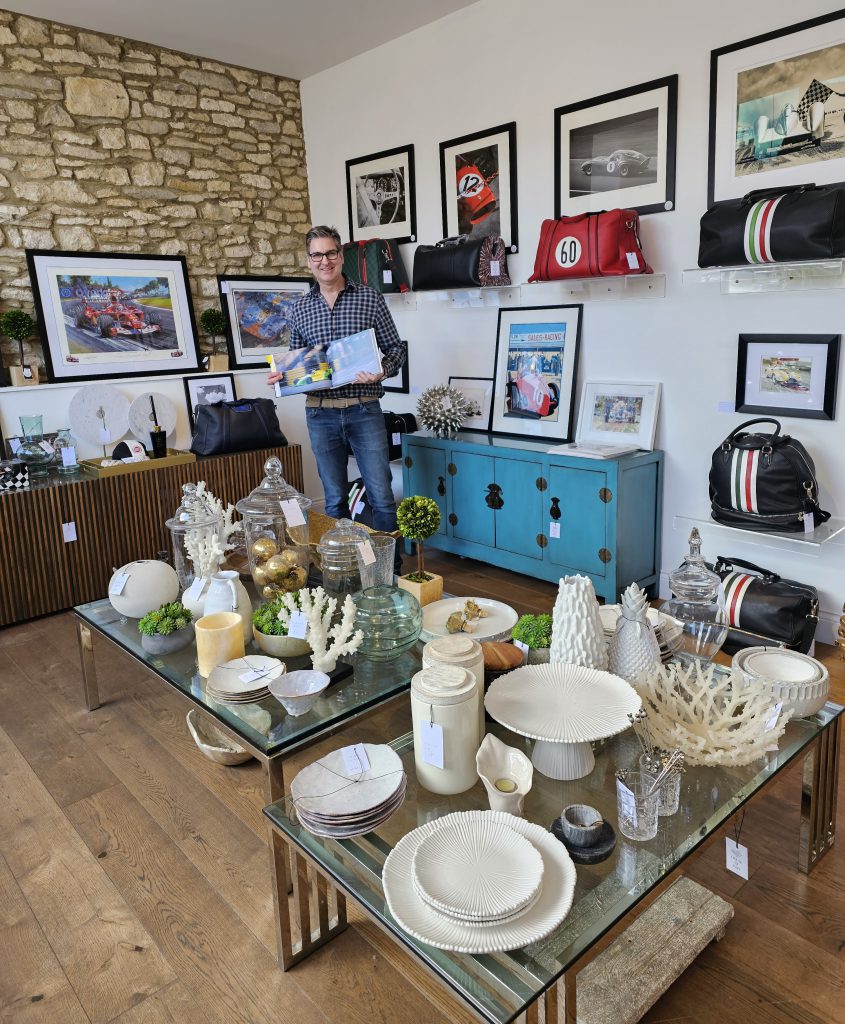 The other interesting shop in Burford is the Oxford Brush Company who assure that 'we have a brush for everything'. Once you enter the shop you know you have reached brush heaven.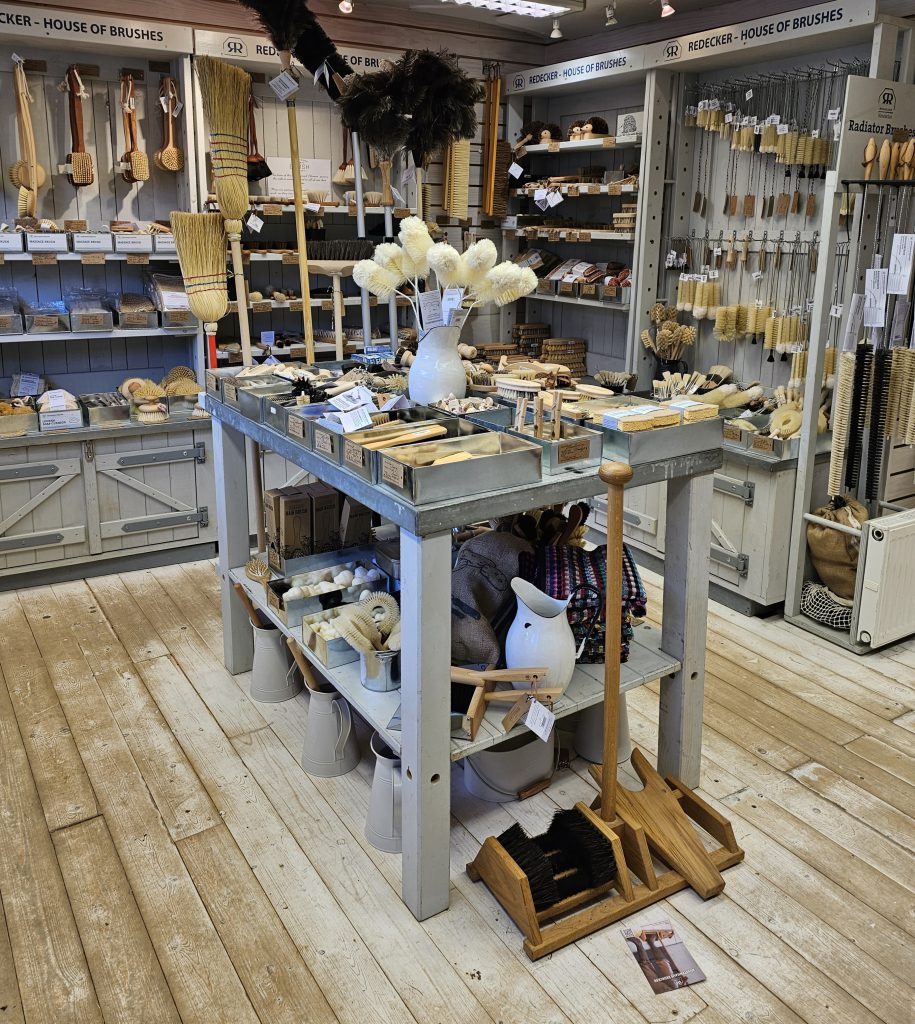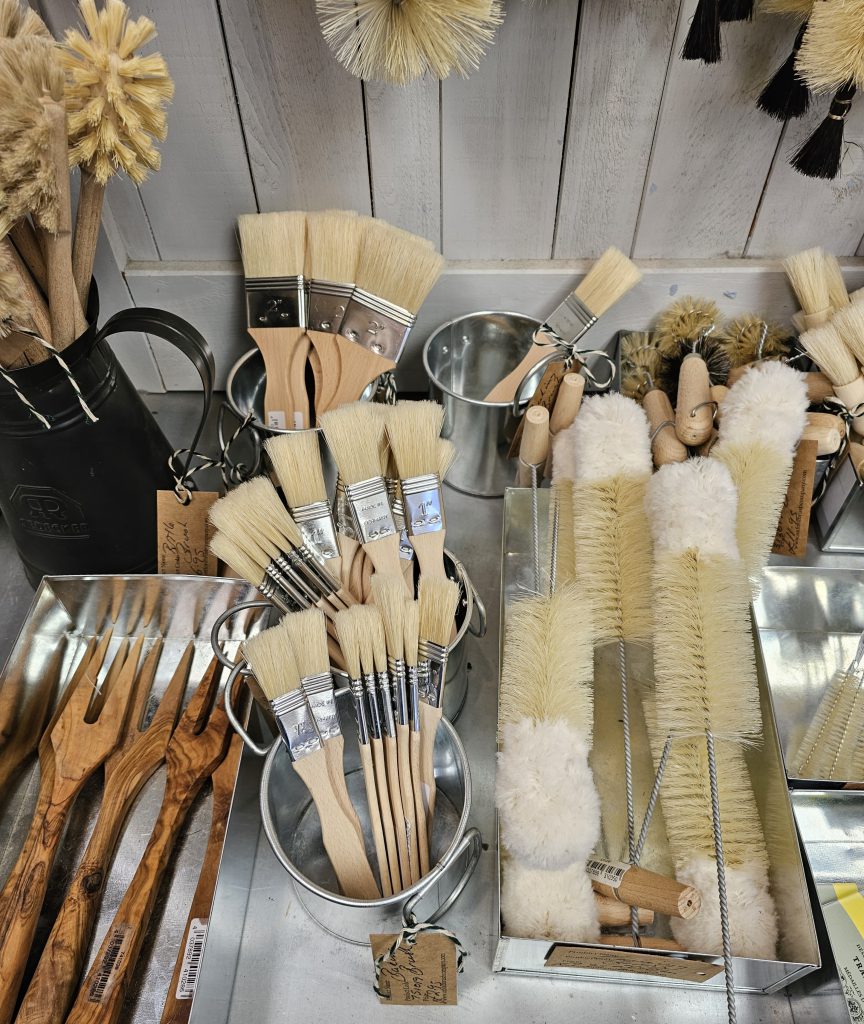 Some of my favourite foods (top) in Daylesford Organic in Kingham…shame I am on holiday and do not have access to a kitchen. A display of chopping boards made from woods such as walnut and maple (bottom). Like the Burford Garden Centre, this is a great place for the family to visit as there many things to look at, as well as a cafe and restaurant on-site.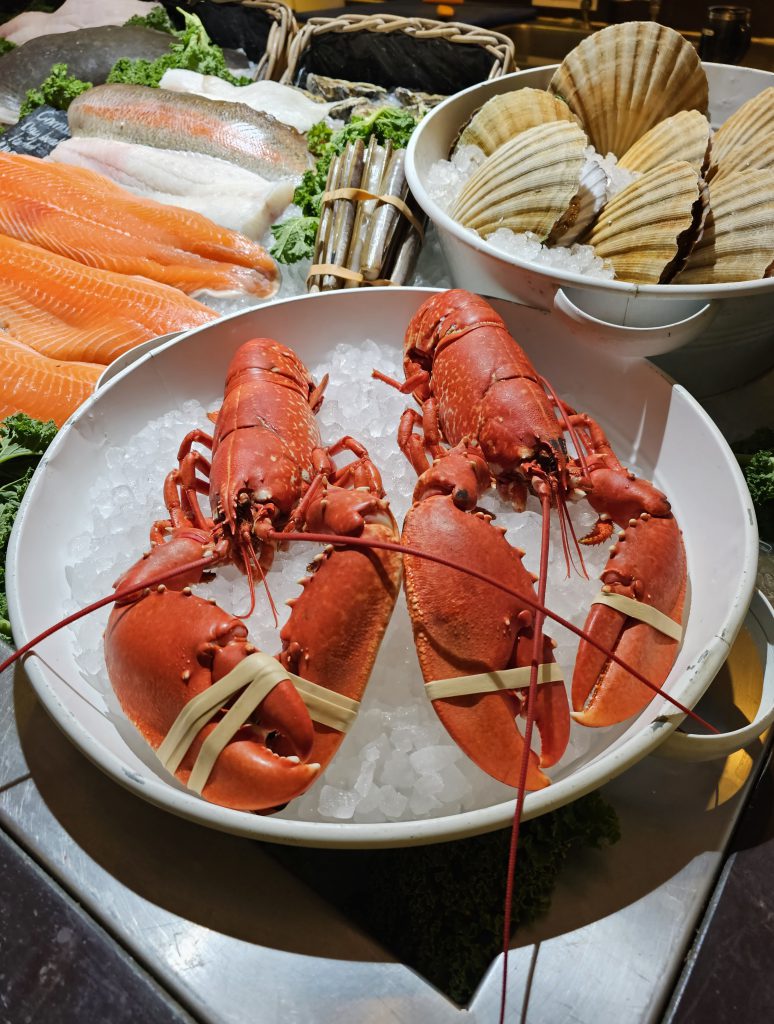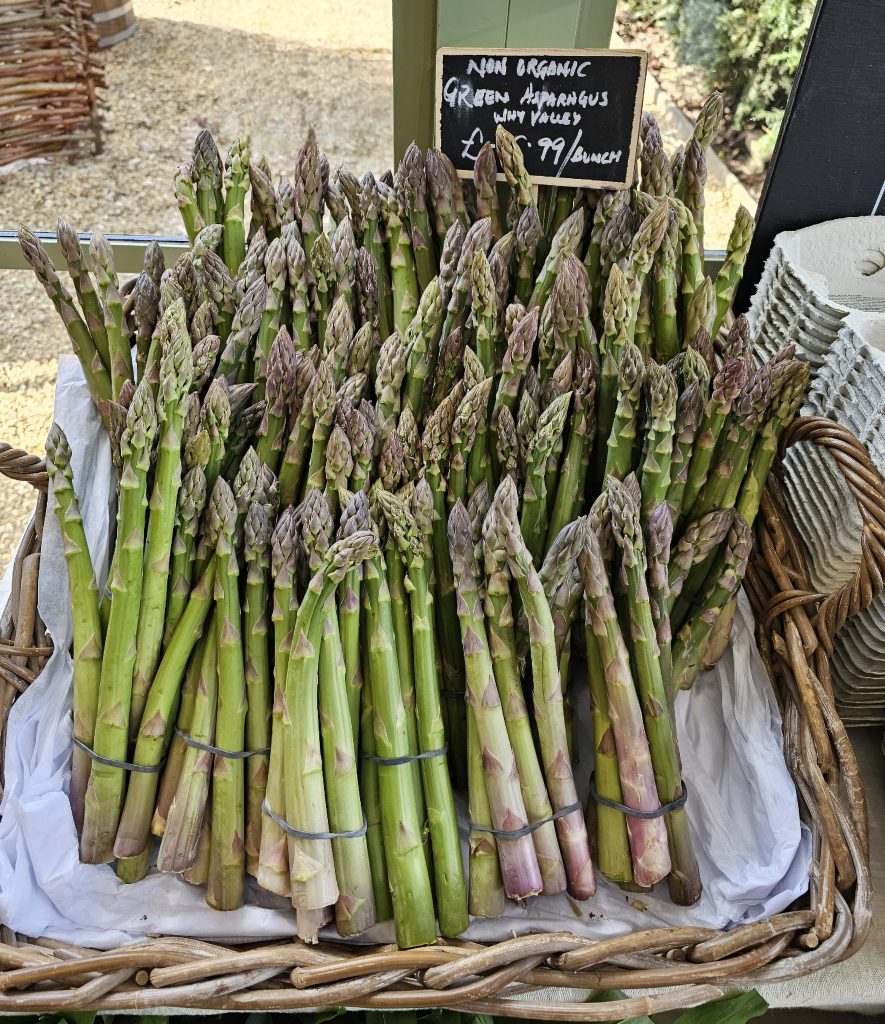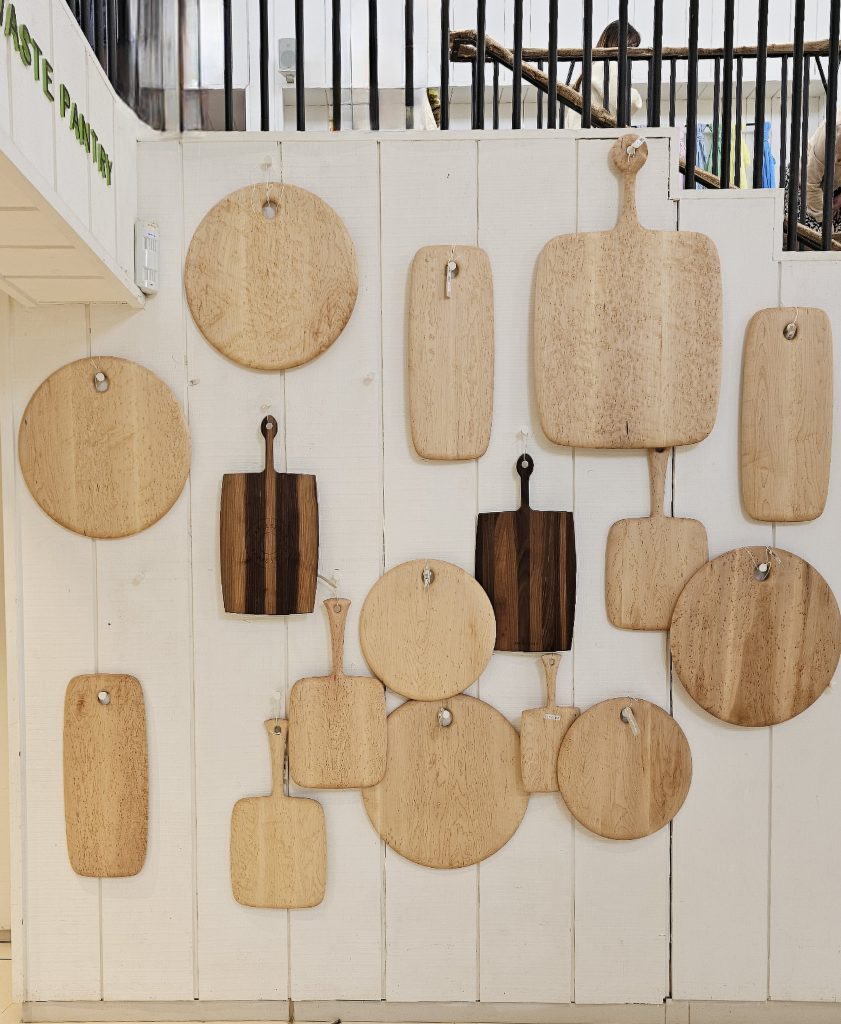 Stow-on-the-Wold: we had gelato at the just opened Alfonso Gelateria, and peeked into D'Ambrosi Fine Foods. No food photos but here is one of a building I thought was unique (top). The one shop I would recommend here is The Crock, because it sells all kinds of useful household and kitchen items, like enamelware, which are increasingly harder to find these days (below).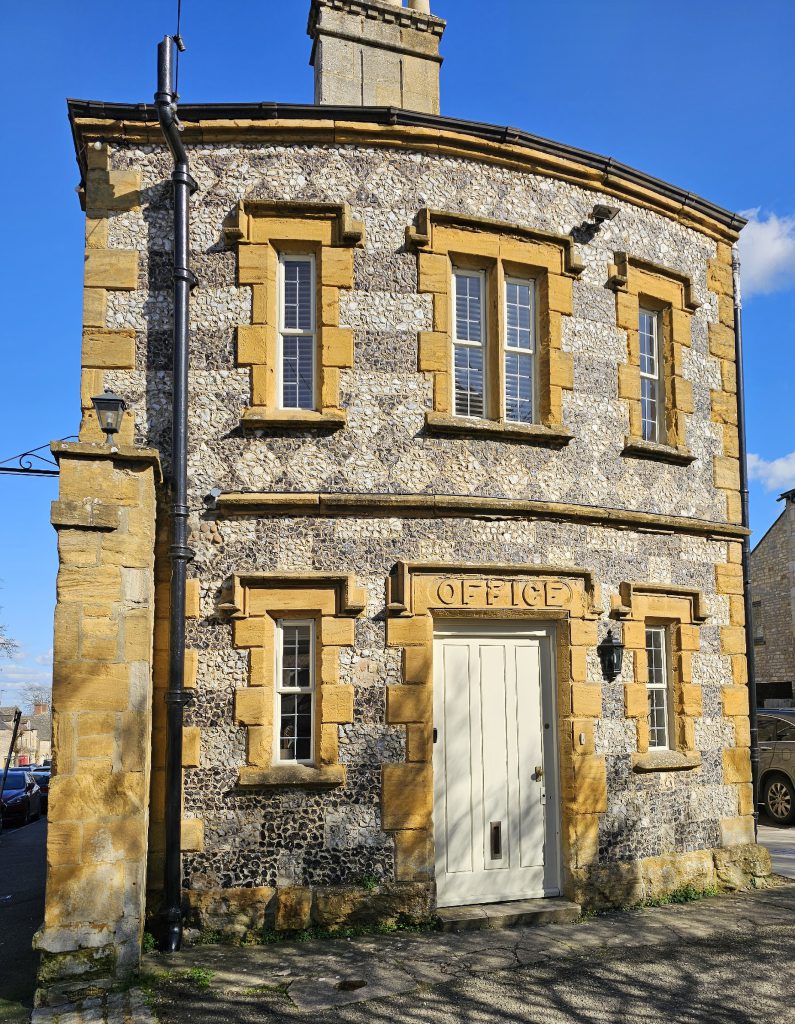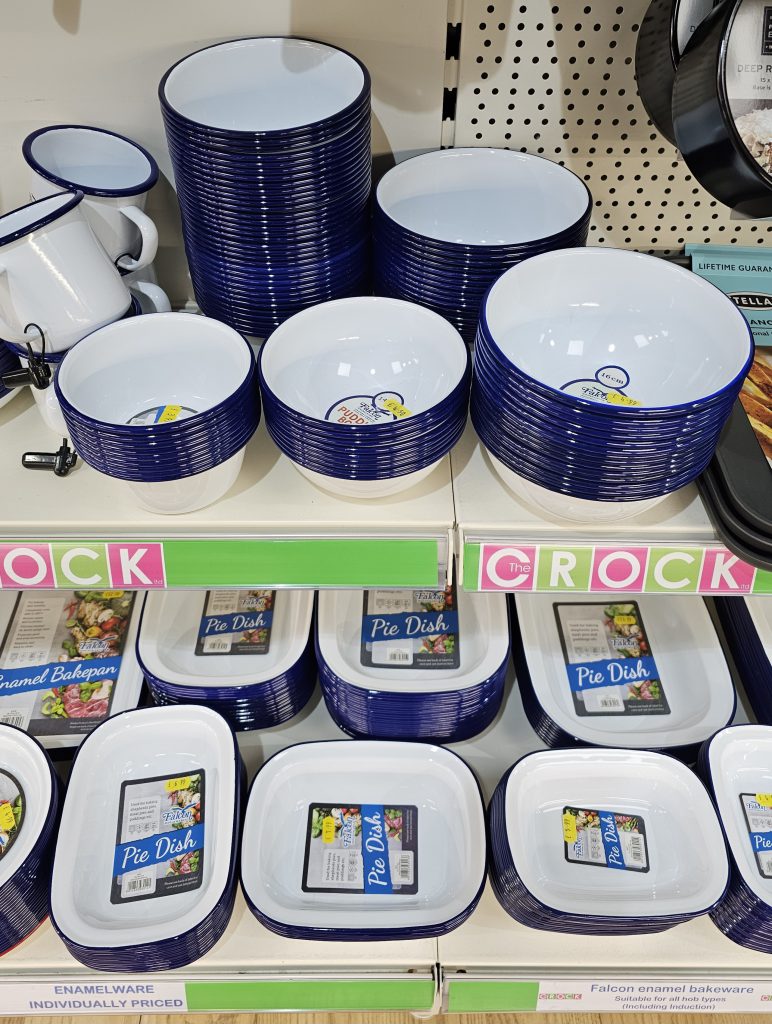 We had a rest at the hotel before dinner at The Horse and Groom in Bourton-on-the-Hill. Excellent fish and chips, but the menu has been reduced to three items each on starters, mains and dessert. I am not sure why, but since the service and Mr Gochugaru's pint of Butcombe's were both also excellent, I did not ask too much.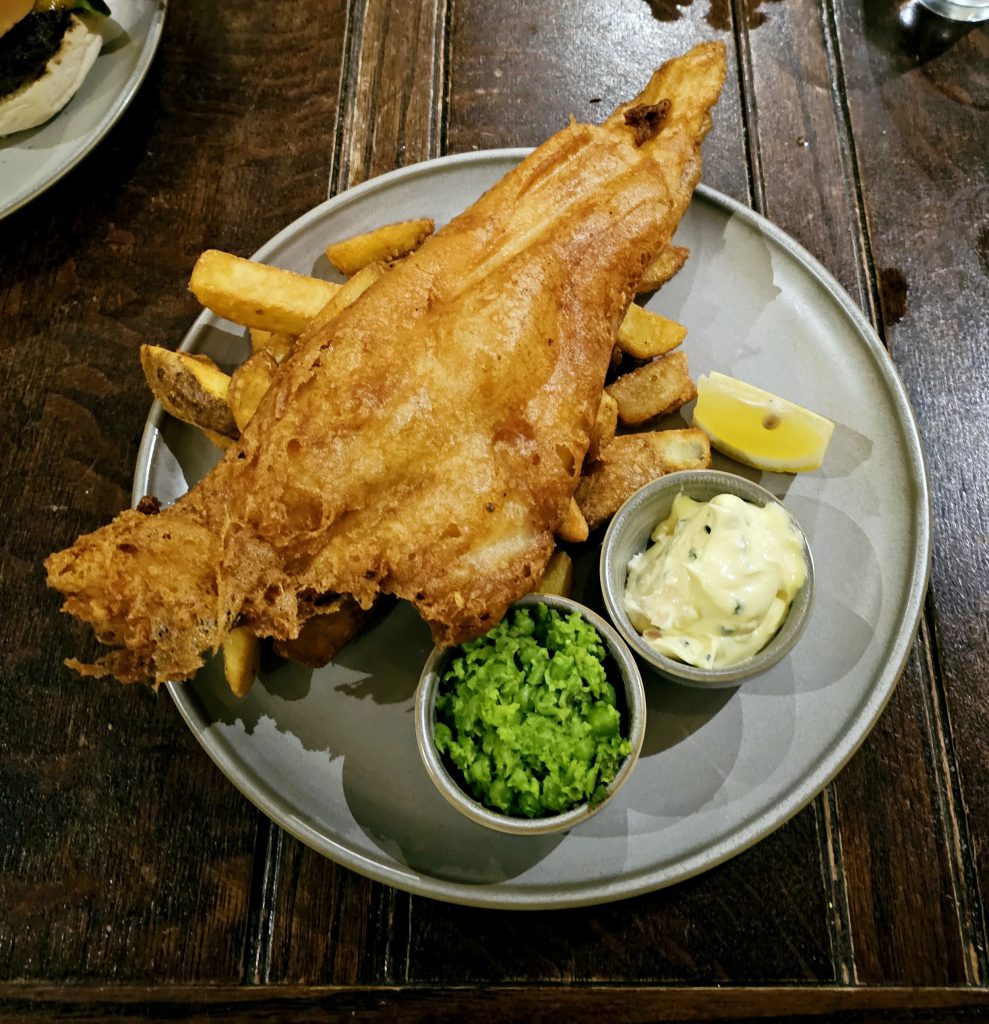 And So To Bed…
There is no shortage of good hotels and inns in the Cotswolds. We are staying at The Fish Hotel because its location is convenient for visiting nearby villages and National Trust properties. There is an on-site restaurant and it is possible to walk from the estate to Broadway and other towns. There is a boot room where you can borrow wellingtons and maps of the walks. To top it, they can send round a Singapore Sling to your room. La vie est belle mon ami.
Address: Farncombe, Broadway, Worcestershire WR12 7LH
Reception at The Fish Hotel